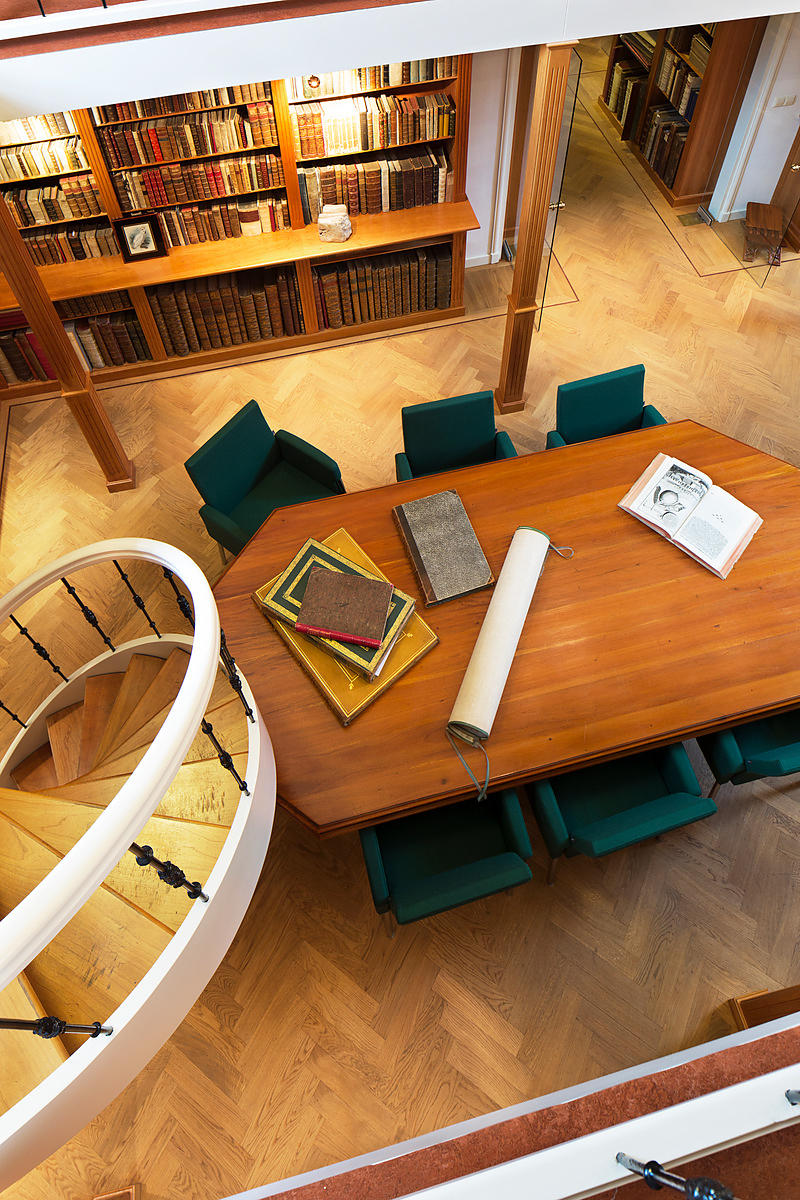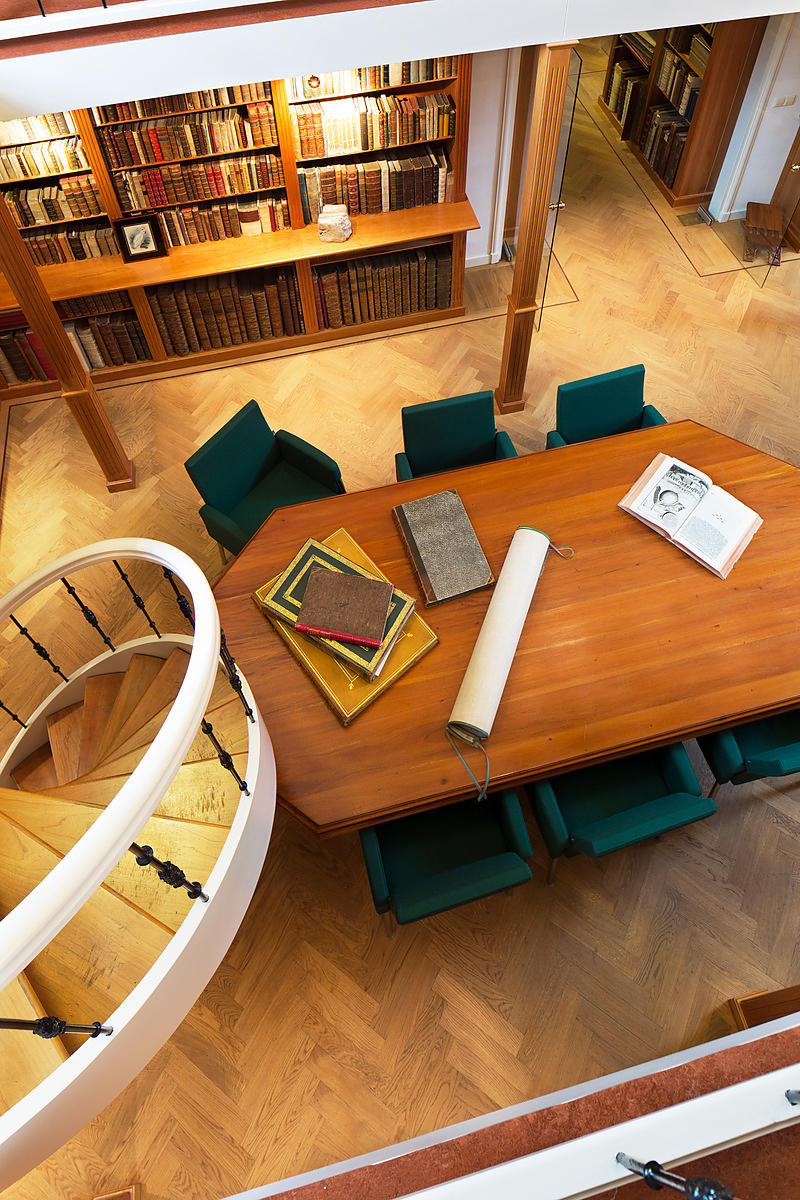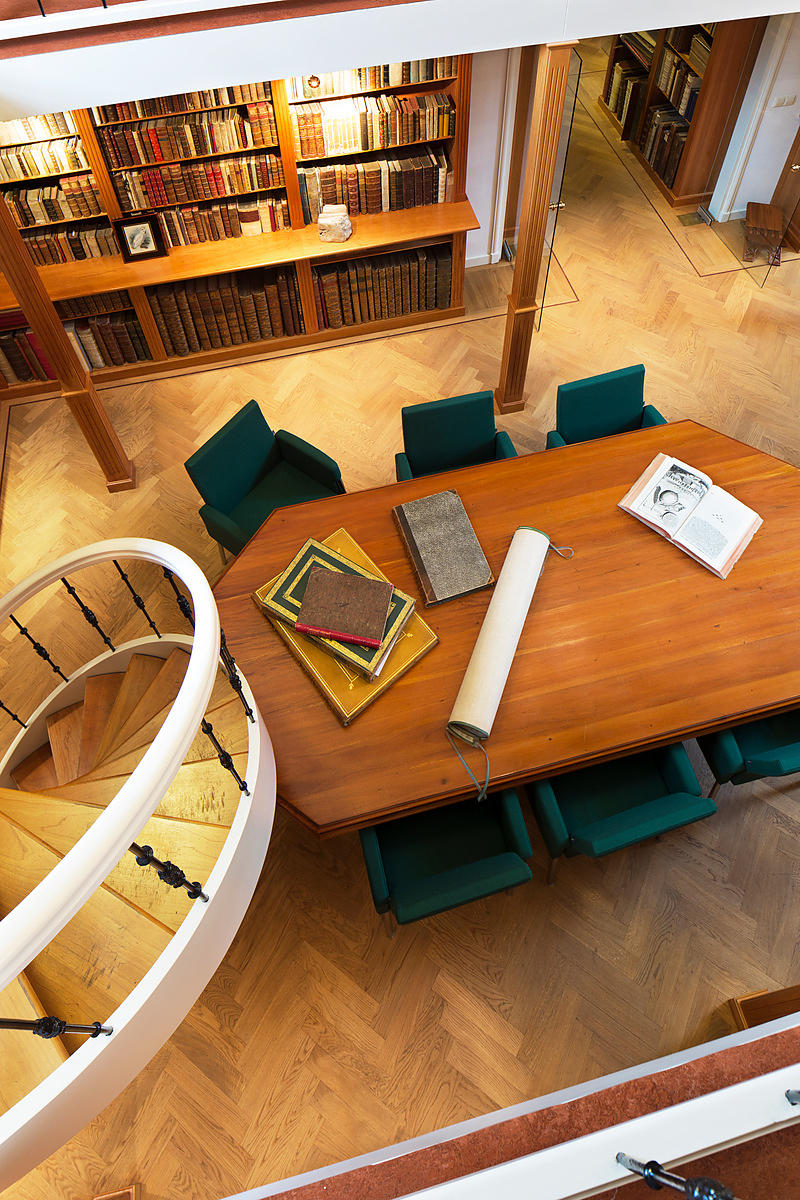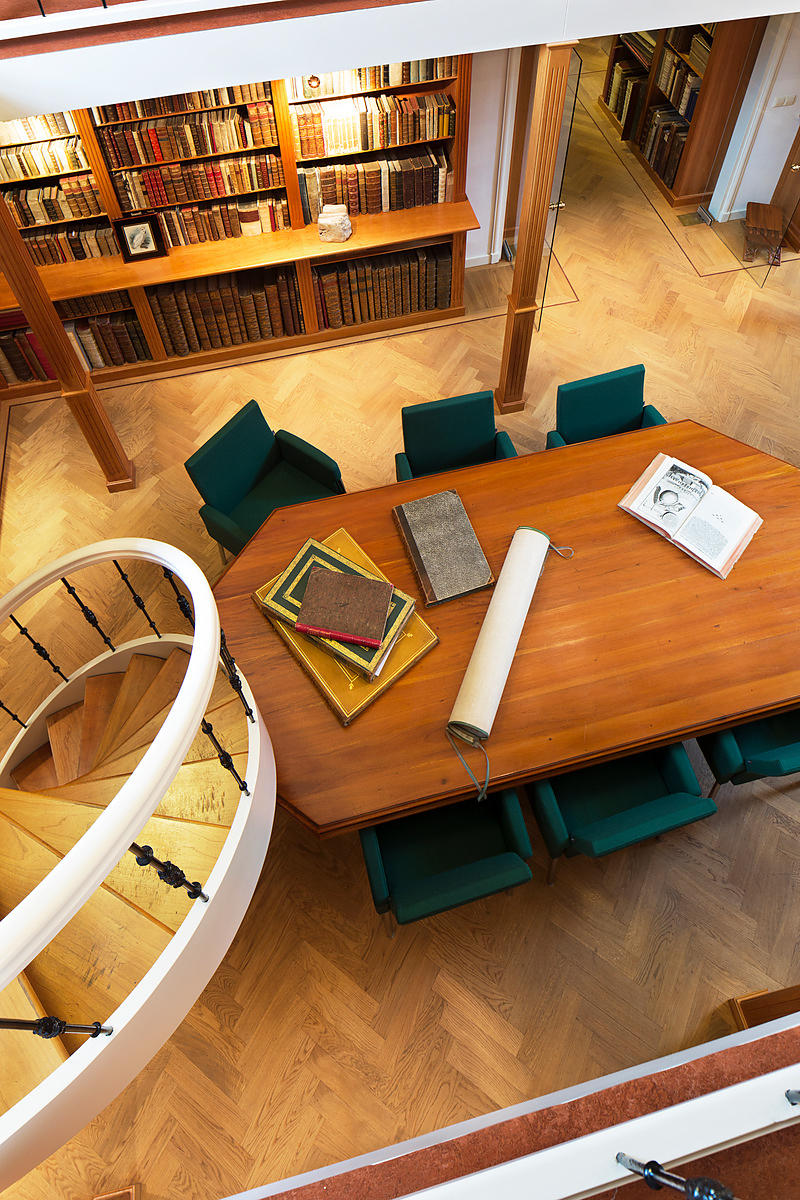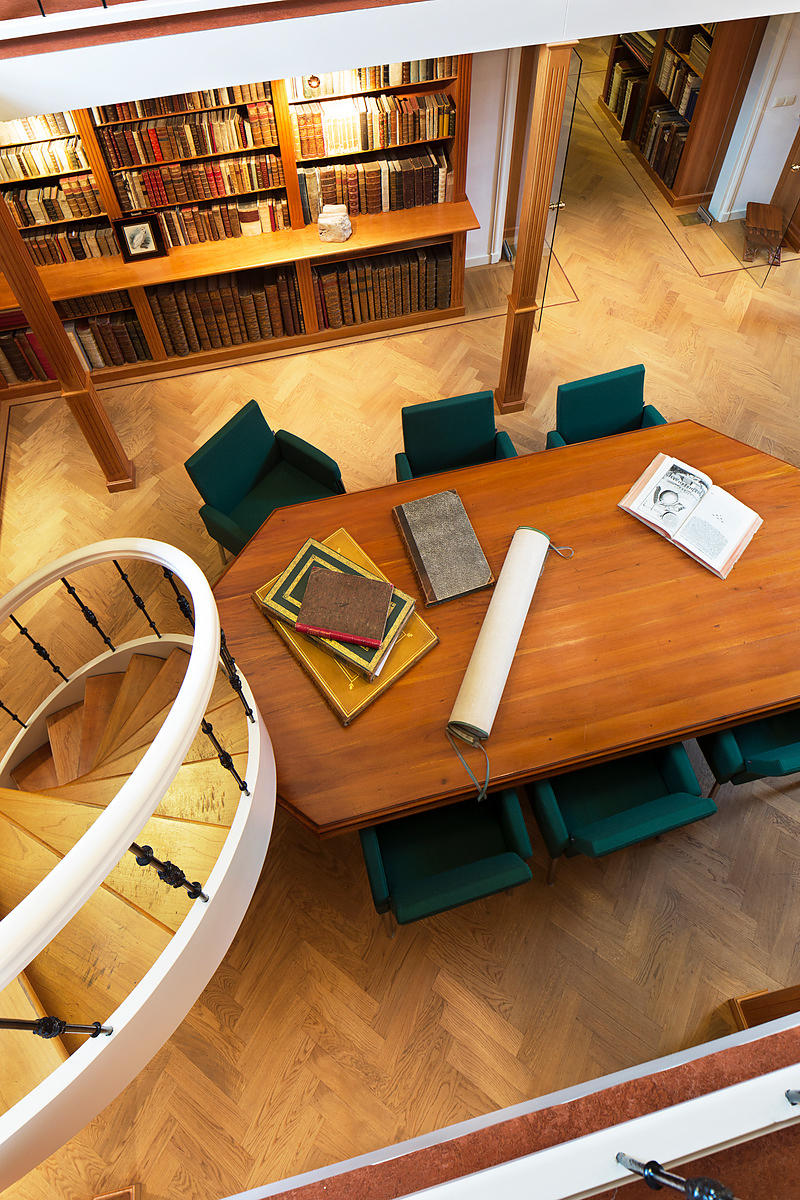 SPIEGHEL, Hendrik Laurensz.
Hart-spieghel.
Amsterdam, Cornelis Dircksz. Cool (colophon: printed by Paulus Aertsz. van Ravesteyn), 1615. With woodcut author's portrait by Van Sichem and Van Ravesteyn's woodcut printer's device.
With: (2) EPICTETUS. Handt-boexken, ende Cebes tafereel.
Including: SPIEGHEL, Hendrik Laurensz. Cebes tafereels kort begrip.
Amsterdam, by Cornelis Fransz. for Cornelis Dircksz. Cool, 1615. 2 works in 1 volume (the 2nd in 2 parts). 8vo. Interleaved. Contemporary vellum, manuscript title on spine.
€ 1,950
Interleaved copy of the second edition of "the first great poem of the Dutch Renaissance" ("Het eerste grote dichtstuk van de Noordnederlandse Renaissance", Ter Laan). The work is, as usual, bound with the first edition of a translation of Epictetus with commentary by Spieghel.
The posthumously published Hart-spieghel is an influential arcadian poem divided into seven books (the only ones written of the intended nine), each devoted to one of the nine muses, and is notable for his lovely descriptions of Dutch landscapes. The Dutch linguist, philosopher and author Hendrik Laurensz. Spieghel (1549-1612) is seen as a forerunner of Vondel, Hooft and Huygens, and the present poem, first published in 1614, is his most important.
The Hart-spieghel contains the usual woodcut portrait (a few copies have an engraved portrait instead). With old inscription on the flyleaf, but the interleaves still blank. Very good copy.
Cat. Rijksmuseum II, p. 412; Scheepers II, 258; Simoni S225; for the author: Ter Laan, Letterkundig woordenboek, p. 500.
Related Subjects: