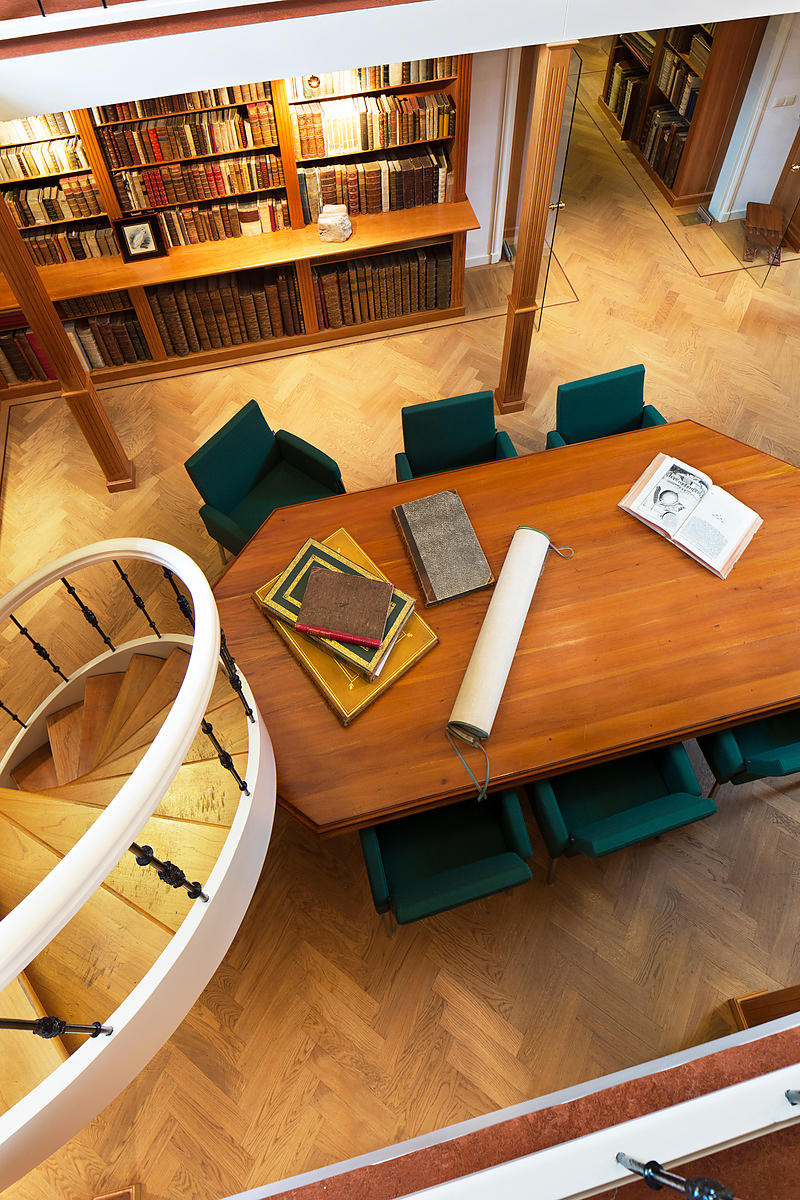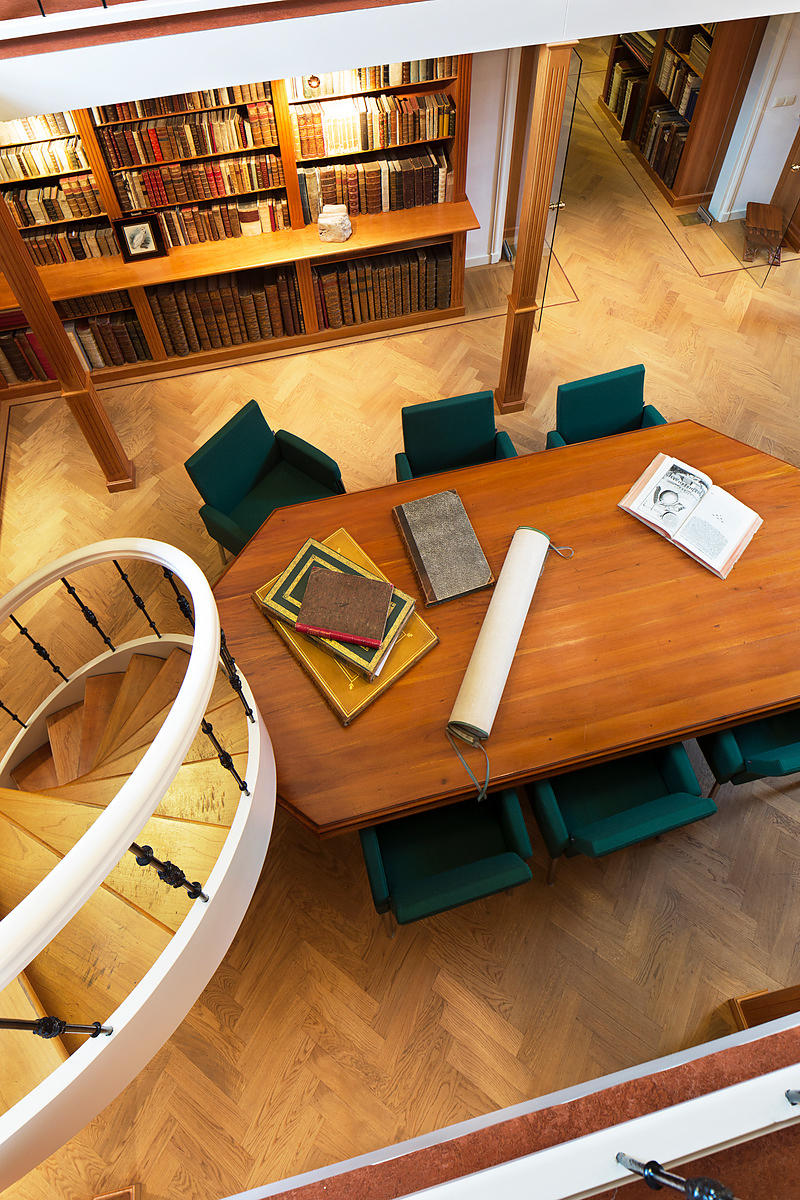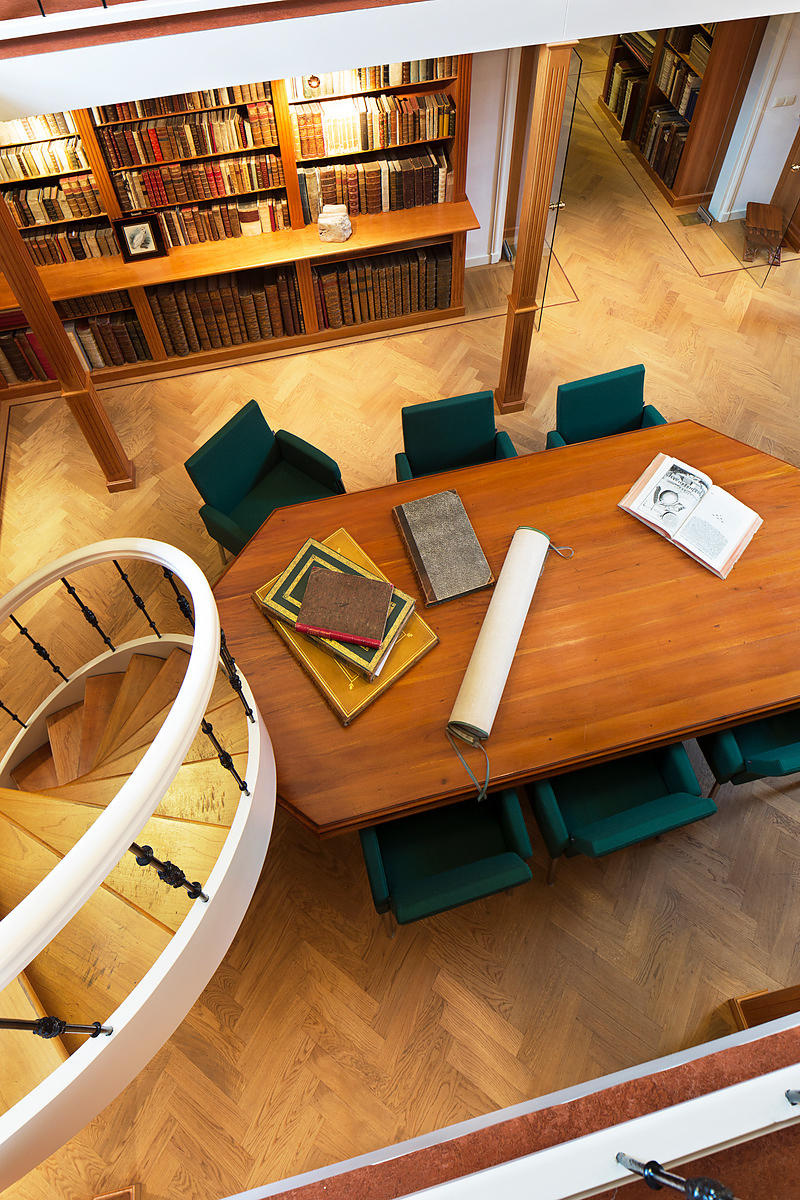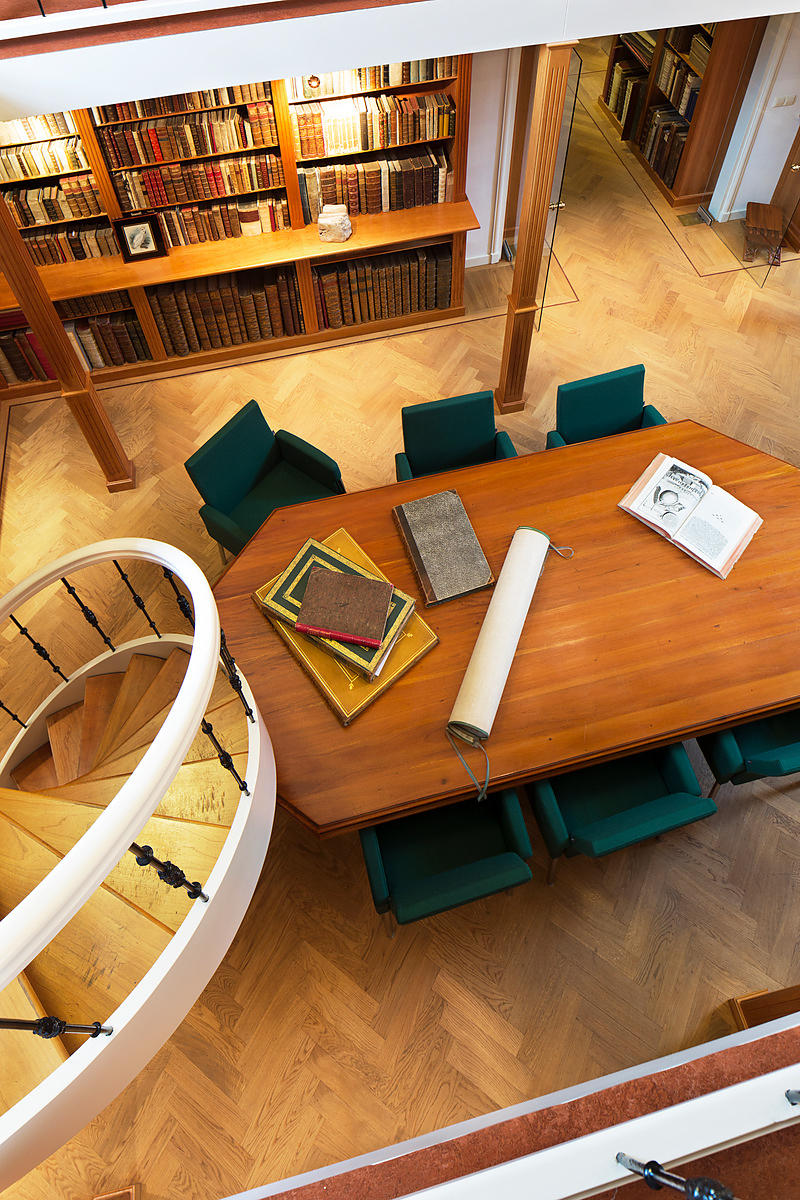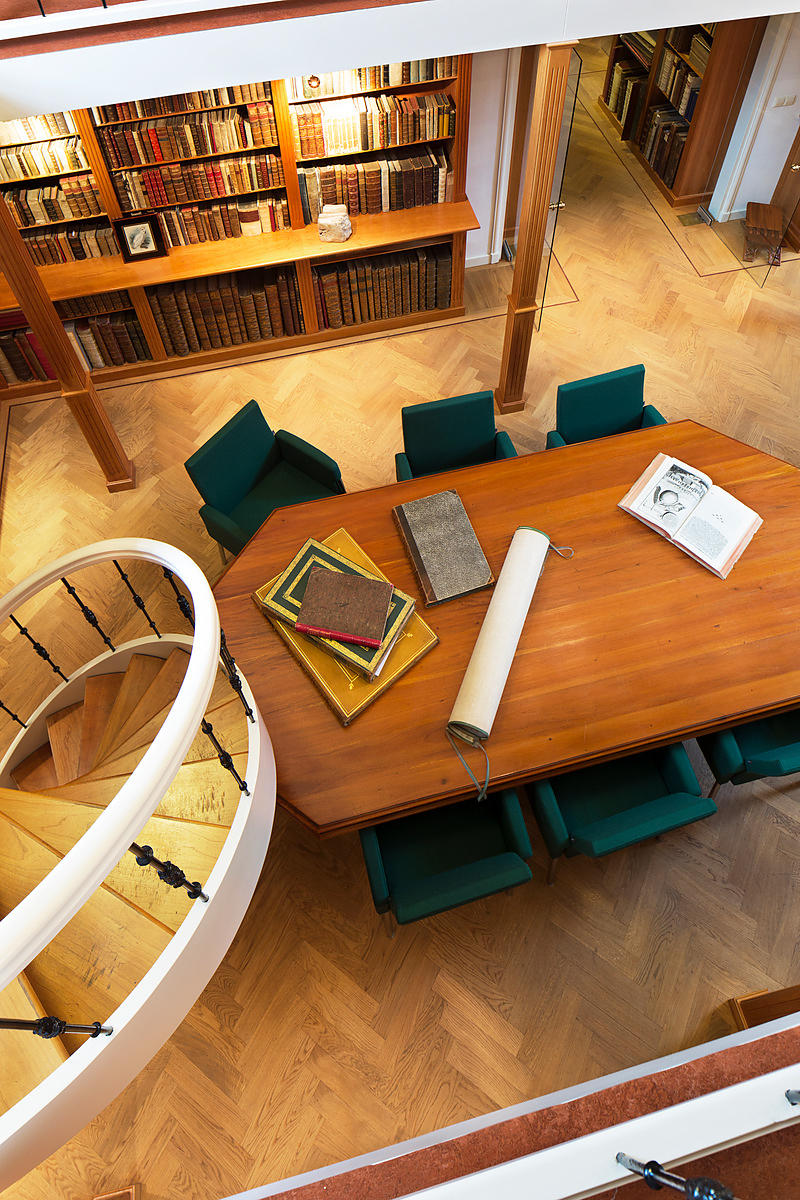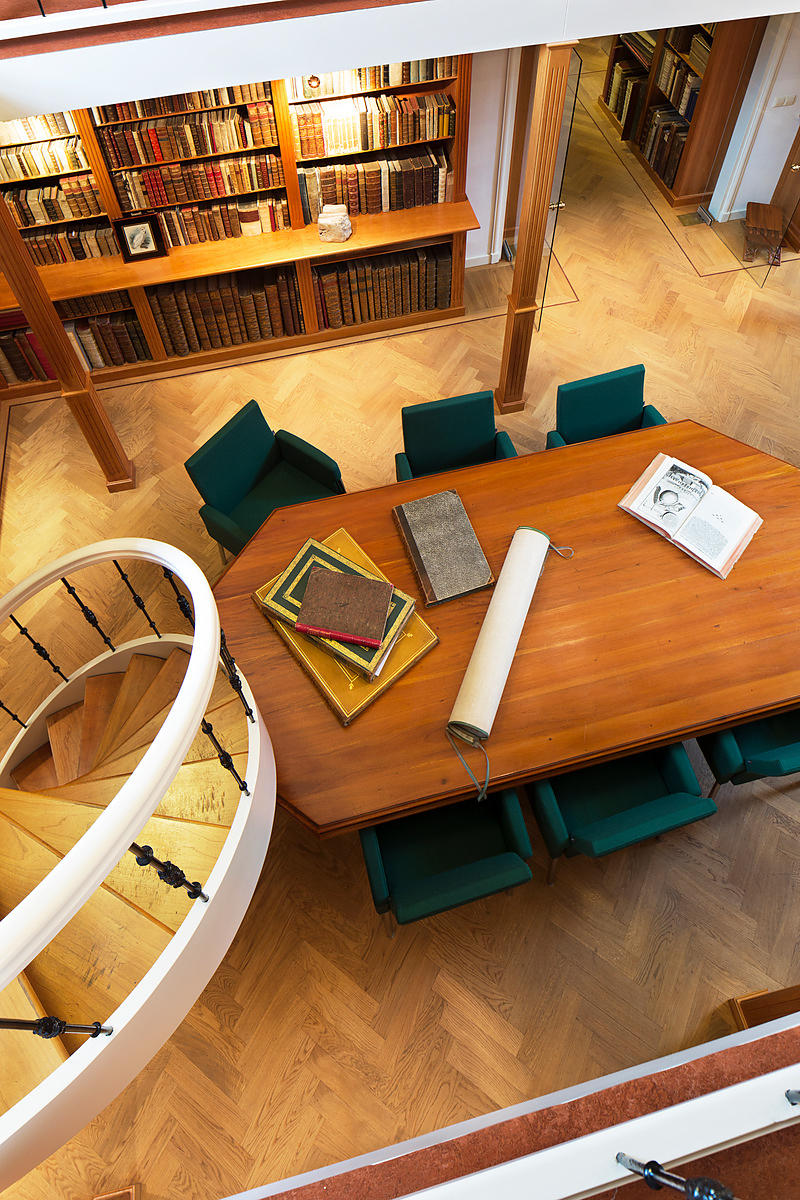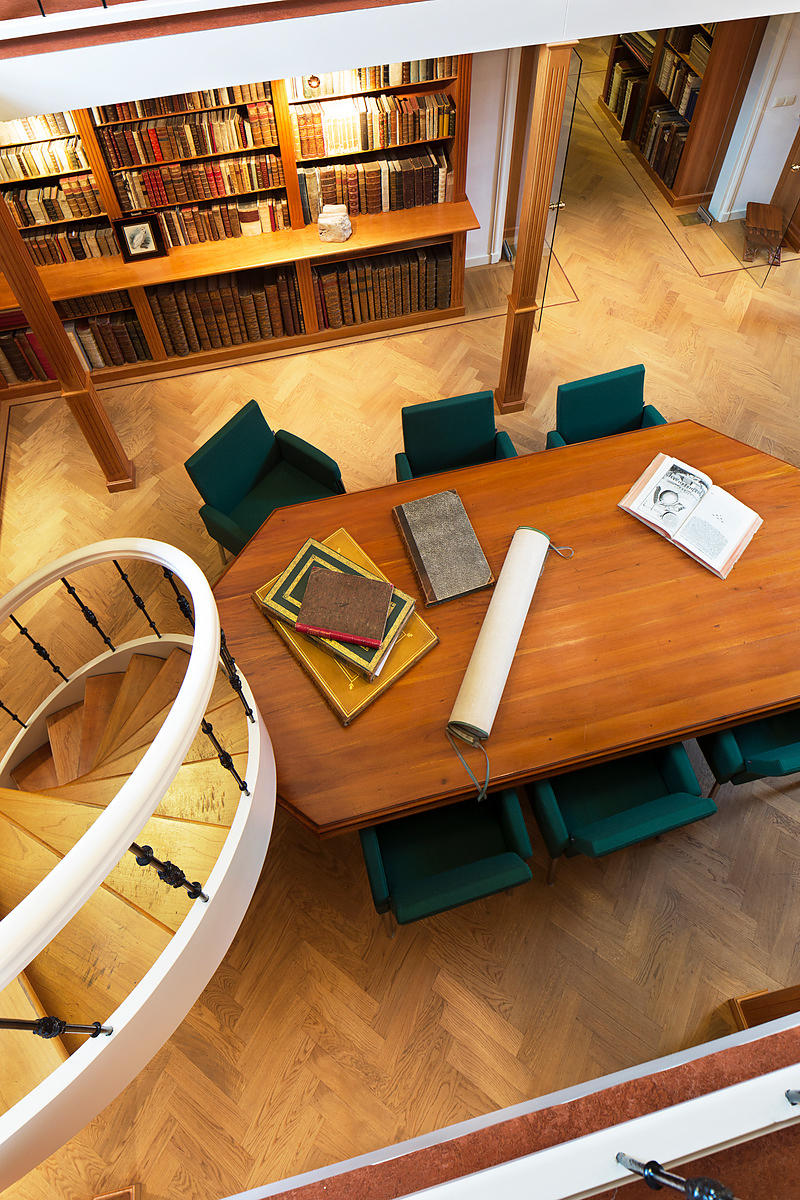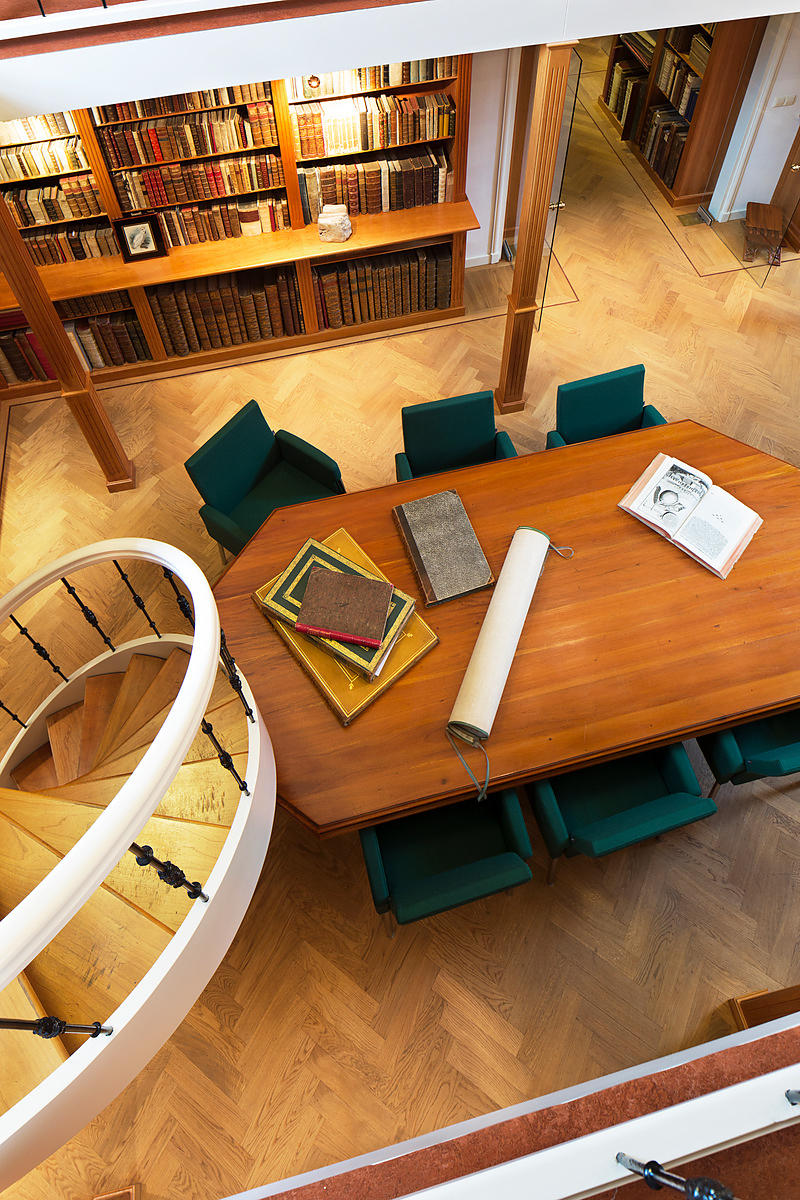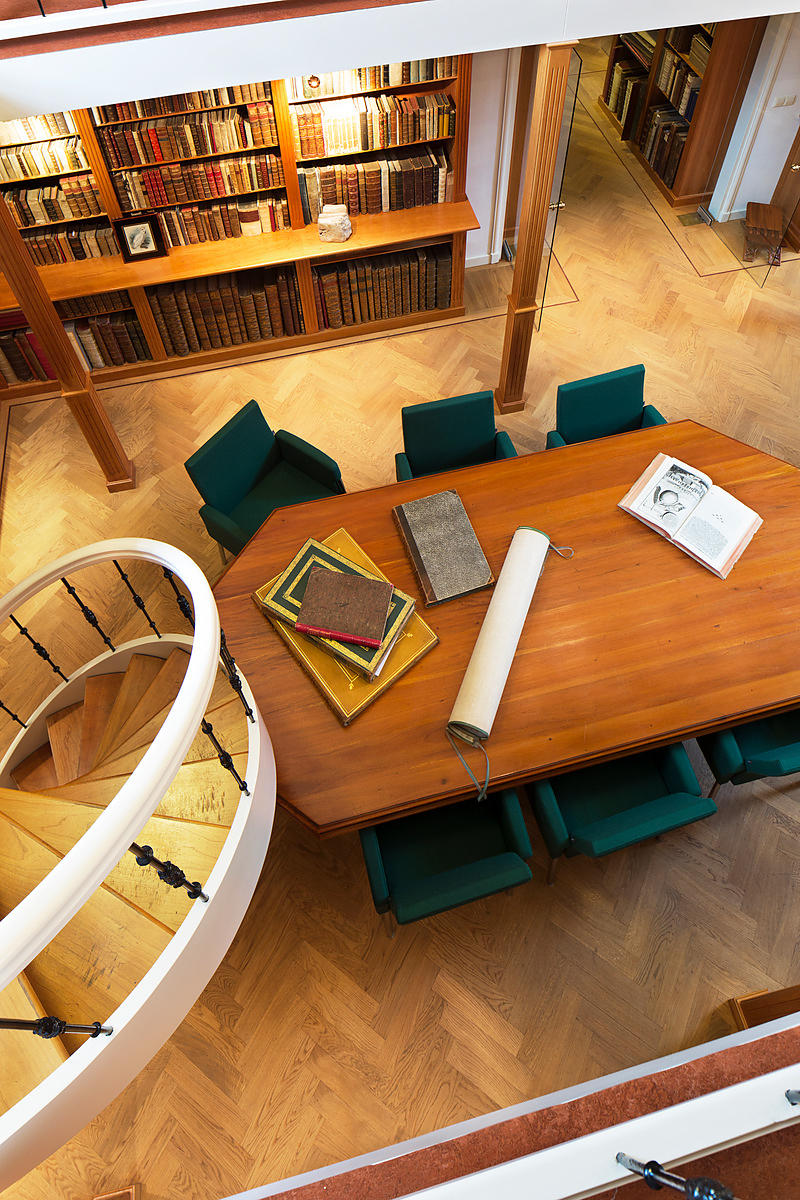 SCHENK, Pieter.
Delineatio domus recreatricis adjacentiumq[ue] prospectuum amoenissimorum extra urbem Zutphaniensem, auspicys & jussu ... Arnoldi Justi.
Amsterdam, Pieter Schenk, [ca. 1746]. Oblong small folio (20 x 27.5 cm). With engraved title-page, and 16 engraved views (15 x 19 mm), each with a caption in Dutch and Latin below the border, mostly in two lines. Later dark green paste paper wrappers.
€ 3,500
A magnificent series of views of the house and gardens of "De Voorst," the country estate of Arnold Joost van Keppel, Baron of Ashford, Margrave of Bury and Count of Albemarle, built by the architect Jacob Roman (1640-ca. 1716). It is the third of six sets of similar views of estates that were also issued together in 1702.
Van Keppel (1669/70-1718), a favourite in the court of the Dutch Stadtholder Willem III, inherited the estate west of Zutphen in 1686. After the Stadtholder ascended to the English throne as William III in 1688, he bestowed numerous honours and titles on Van Keppel. Around 1700, largely at the King's expense, Van Keppel replaced the modest buildings and grounds with the lavish palace and gardens that came to be known as the Versailles of the Achterhoek. After the death of Van Keppel's widow the estate declined, parts were torn down in the nineteenth century, and the lavish interior was destroyed by fire in 1943. The estate still survives as restored in the 1950s and 1990s, but the present set of views gives a detailed view of the buildings, gardens and fountains when they were new.
The plates in later impression, but otherwise in very good condition. Wrappers restored with adhesive tape.
The Anglo-Dutch Garden 74; Hollstein XXV, p. 295, nos. 1667-1682; Springer, Bibl. overzicht, pp. 43-44.
Related Subjects: