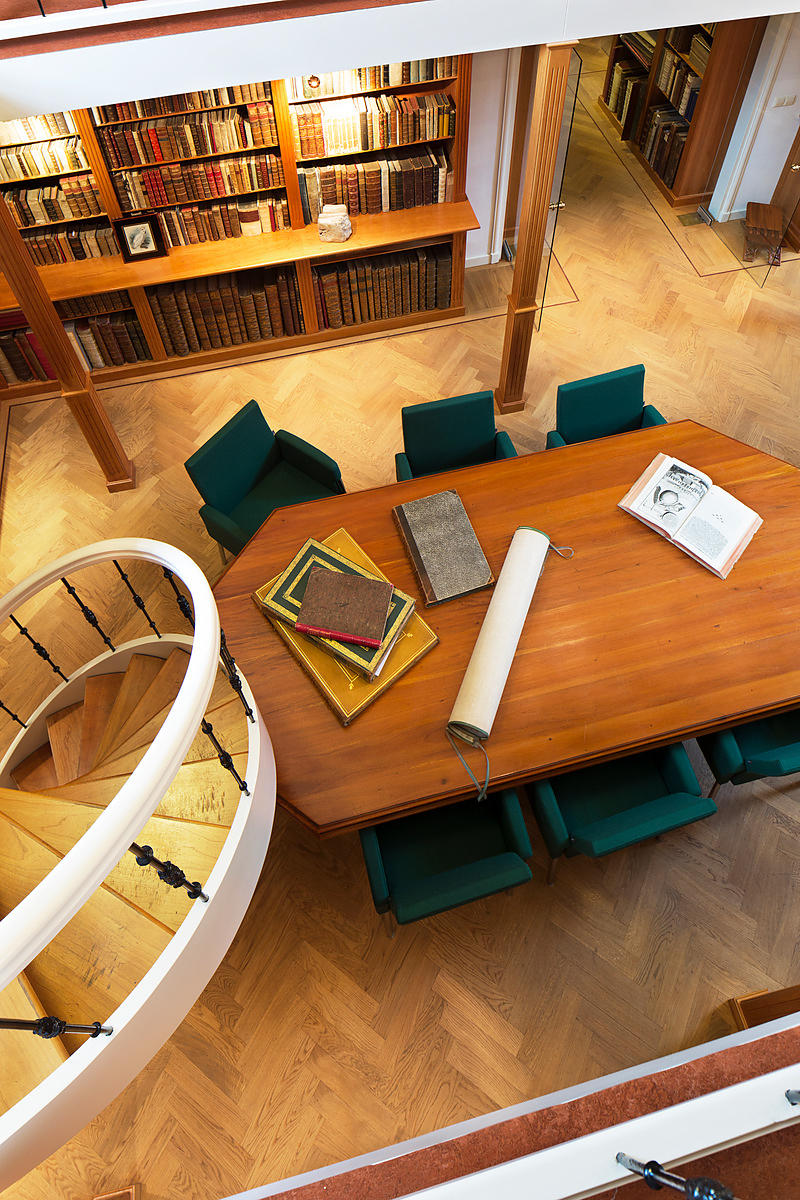 SA'DI SHIRAZI and André du RYER (translator).
Gulistan ou l'empire des roses.
Paris, Anthoine de Sommaville, 1634. 8vo. Contemporary gold-tooled calf; rebacked, with the original backstrip laid down.
€ 25,000
First printed edition of the Gulistan (or Golestan), written by the mediaeval Persian poet Sa'di and introducing Europeans to his work, "probably the single most influential work of prose in the Persian tradition" (Encyclopædia Iranica). Completed in 1258, Sa'di's Gulistan, "the rose garden", is a collection of stories and poems dealing with the major issues in human existence. Together with his Bustan ("the orchard", in verse) it is Sa'di's most popular work. Both were standard texts at Persian schools for many years. The Gulistan was originally divided into eight chapters, each consisting of several stories and poems addressing a specific theme. The present translation remained incomplete; the first complete version in a western language was the edition of the text with a Latin translation published in Amsterdam in 1651.
The Persian poet Musharrif al-Dîn ibn Muslih al-Dîn (AH ca. 600?-691 [= ca. 1200?-1291/92 CE]), best known by his penname Sa'di and place of birth Shiraz in Iran, is one of the greatest figures in classical Persian literature. "Sa'di's impact on later poets and writers has been very great, and certainly until the early twentieth century he was universally regarded as the greatest Persian poet of all time" (Katouzian). The translator, André du Ryer, also published a Turkish grammar in 1630 and a translation of the Qur'an in 1647.
Slightly browned throughout, a minor water stain at the head of the first 15 leaves and the binding restored; a good copy.
Brunet V, col. 25; Cioranescu XVII, 27953 ; Katouzian, Sa'di, the poet of life, love and compassion, p. 152.
Related Subjects: