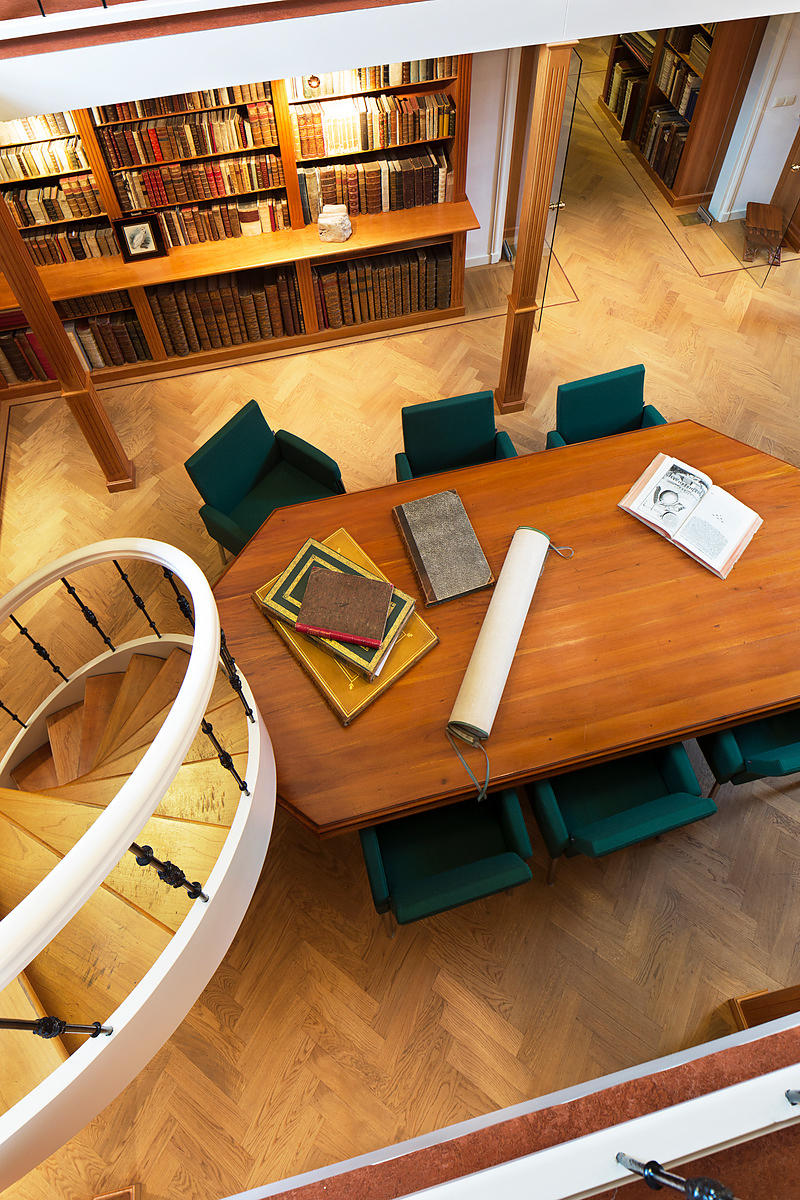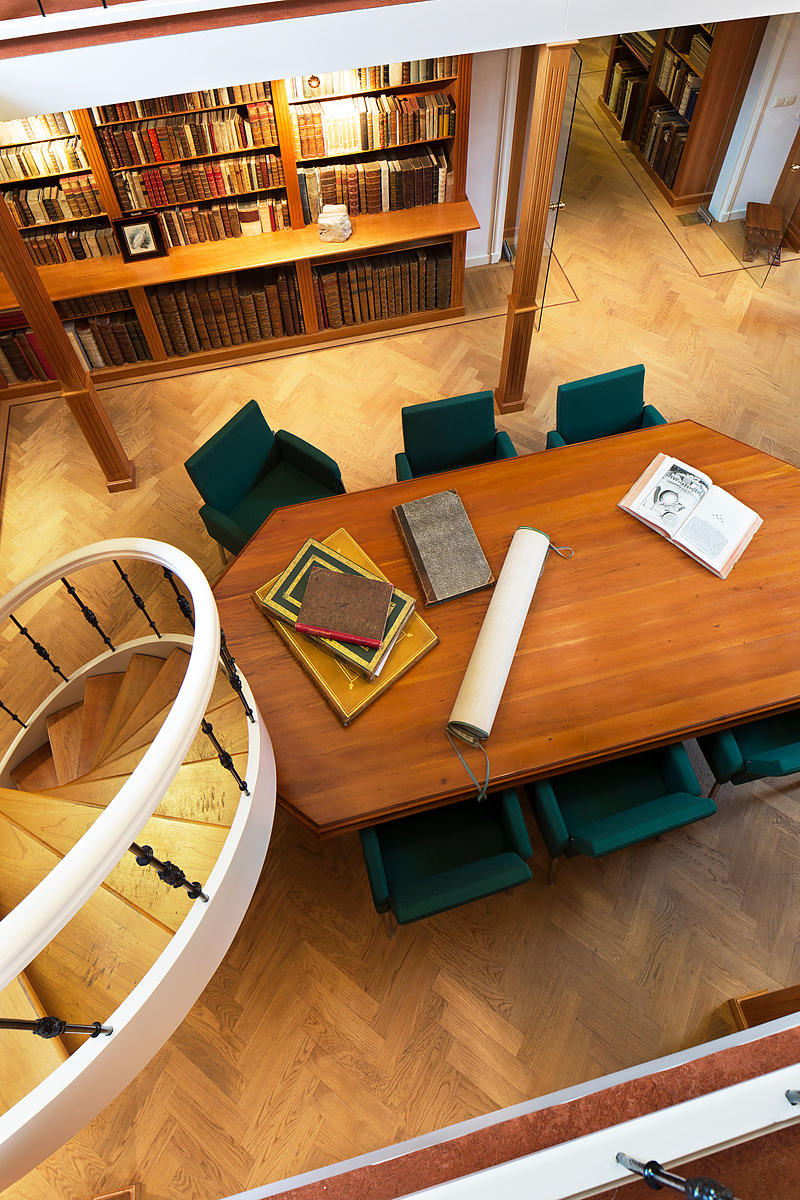 PÉREZ, Manuel.
Farol Indiano, y guia de curas de Indios. Summa de los cinco sacramentos que administran los ministros Evangelicos en esta America.
Mexico City, Francisco de Rivera Calderon, 1713.
With: (2) PÉREZ, Manuel. Arte de el idioma mexicano. ... Dedicalo a la dicha Santissima Provincia.
Mexico City, Francisco de Rivera Calderon, 1713. 2 works in 1 volume. 4to. Contemporary limp sheepskin parchment; 18th-century library or owner's name branded on top edge.
€ 7,500
Two rare first and only editions of important works for the history of the Nahuatl language of the Aztecs, by Father Manuel Perez. Nahuatl was spoken throughout central Mexico before the Spanish conquest. They also provide information about culture, habits and manners among the central Mexican Indians, for example in the confessions.
Ad 1: The first work, discussing the five sacraments, is written primarily in the Spanish language, but with responses, sacraments, and confessions in Catalan and Nahuatl in parallel columns. This delightful work, whose title means "Indian lantern", is described in its subtitle as a guide for ministers among the Indians and a handbook for priests with Nahuatl-speaking parishioners.
Ad 2: After Pérez had written his handbook for parish priests he set about codifying his teaching methods, presented in this grammar of the Nahuatl language, once again with extensive preliminaries dated 1712 and the contents and errata at the end. Some passages in parallel Spanish and Nahuatl. The two books match in format and typography and are often bound together.
With contemporary owner's inscription on the title-page, two modern bookplates. In good condition, with title-page slightly soiled and upper inside corner of first two quires torn off, not affecting the text.
Ad 1: Medina, Imprenta en Mexico IV, 2370; Sabin 60913 ("rare"); ad 2: Medina, Imprenta en Mexico IV, 2371; Sabin 60911 ("rare and important").
Related Subjects: