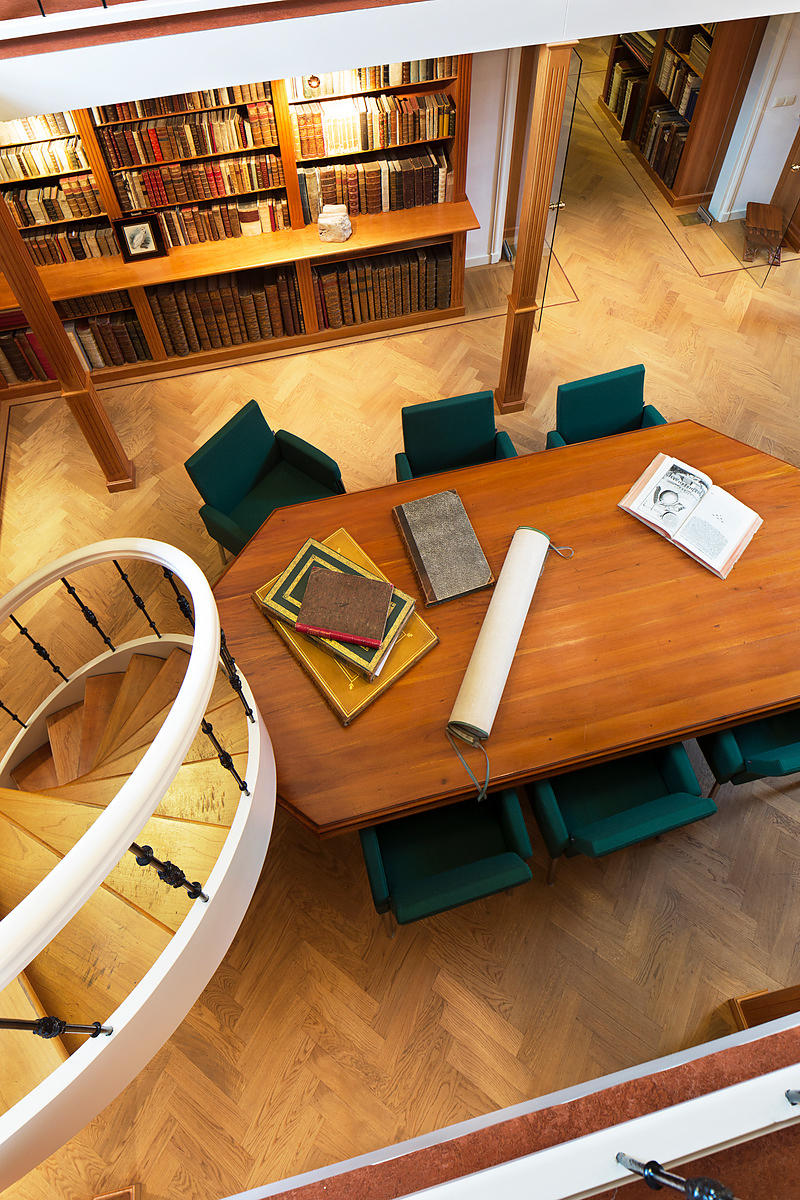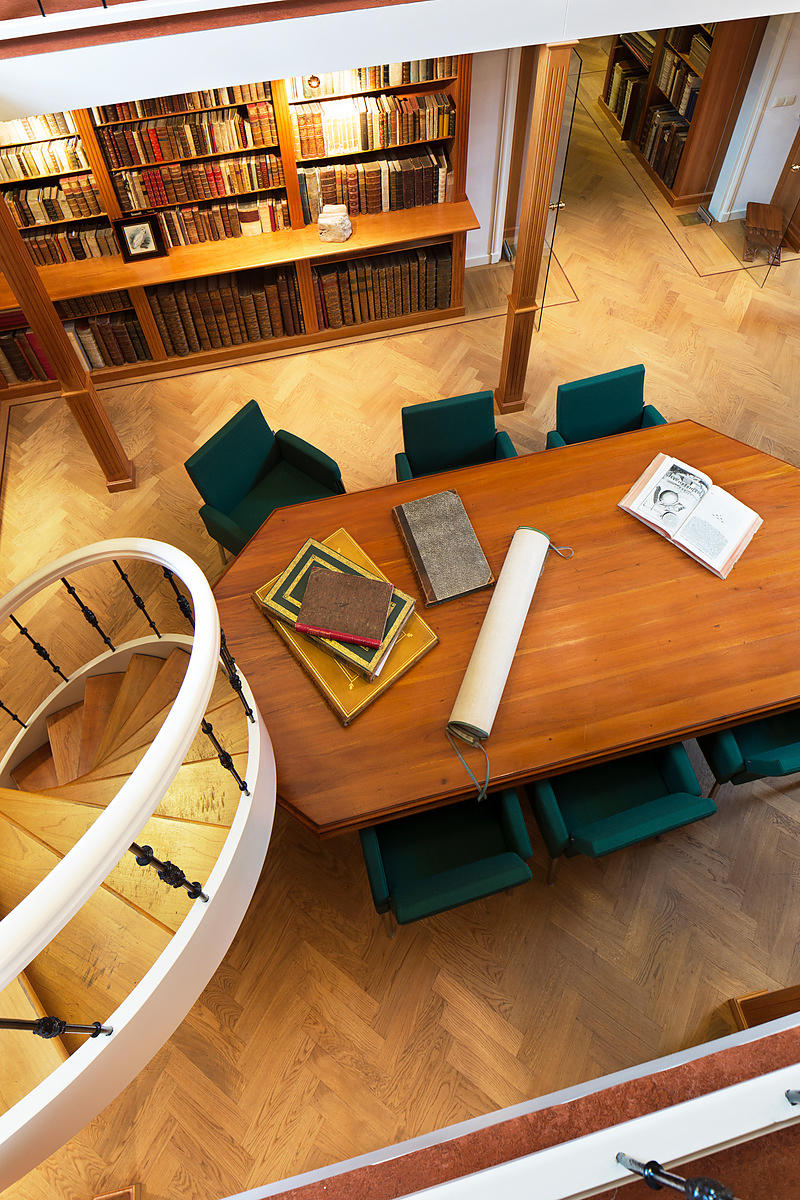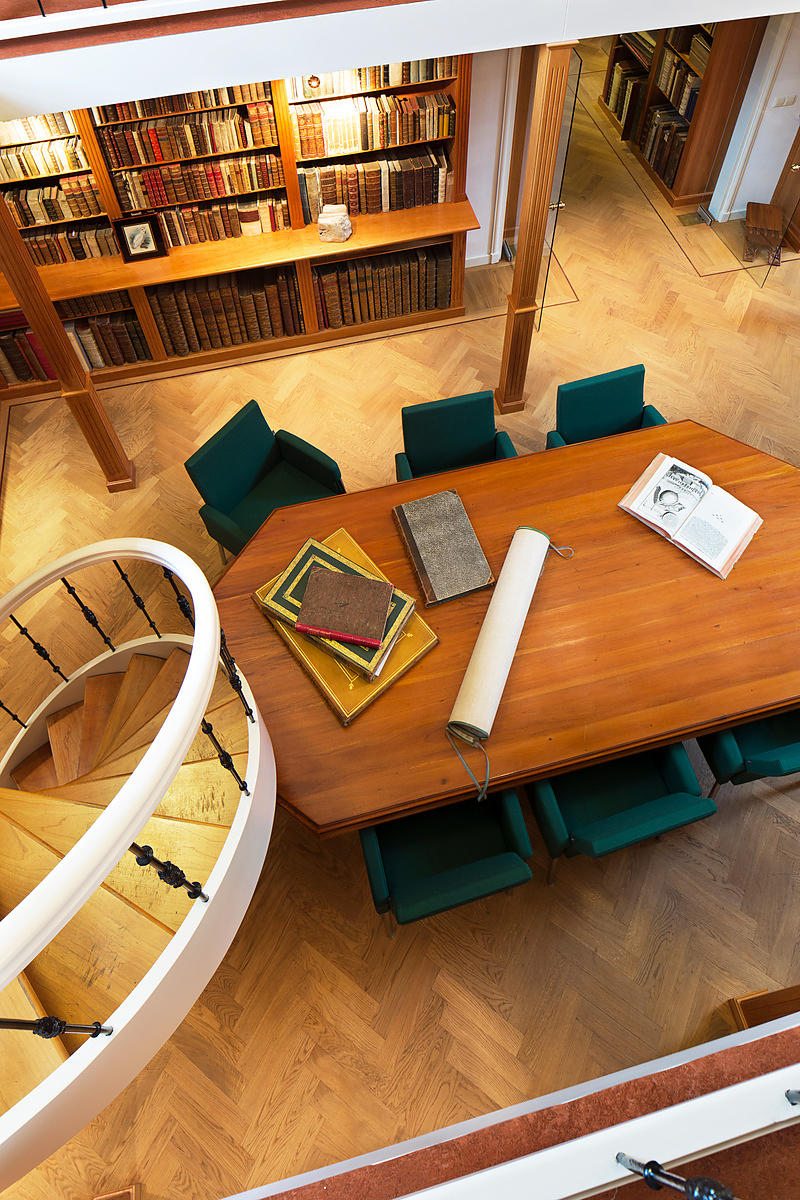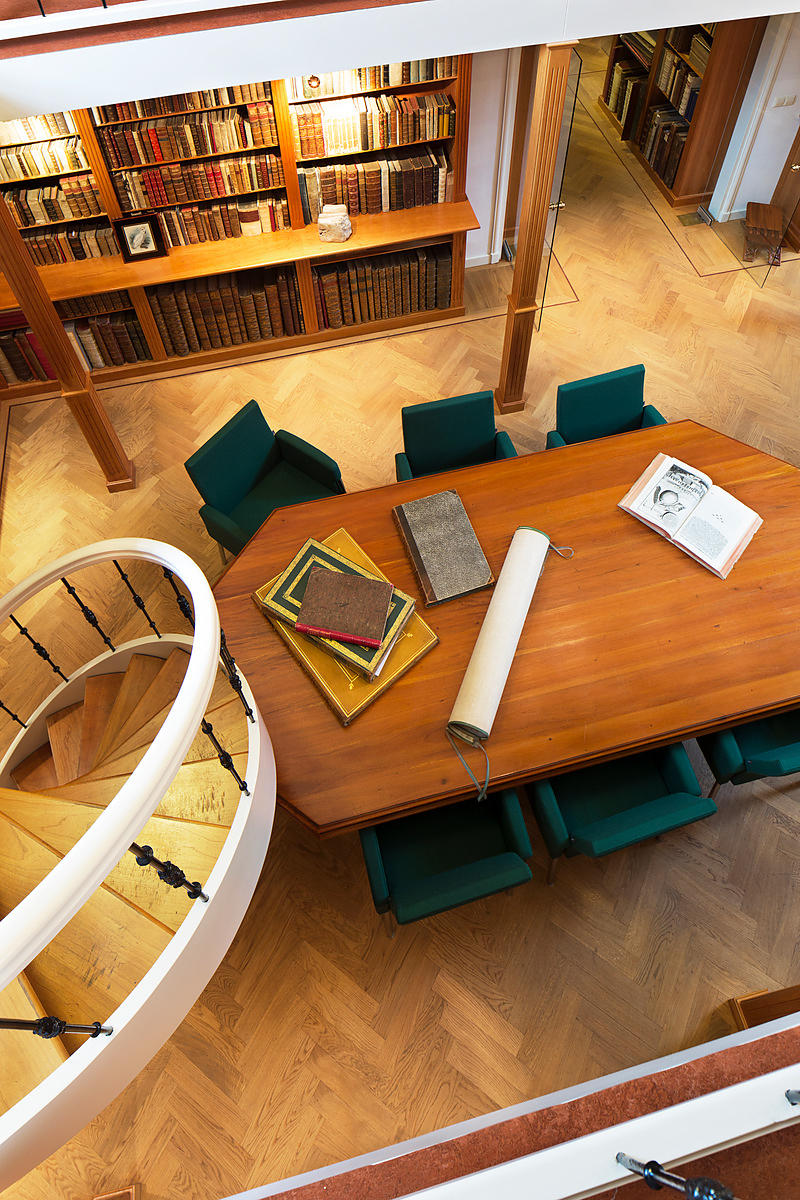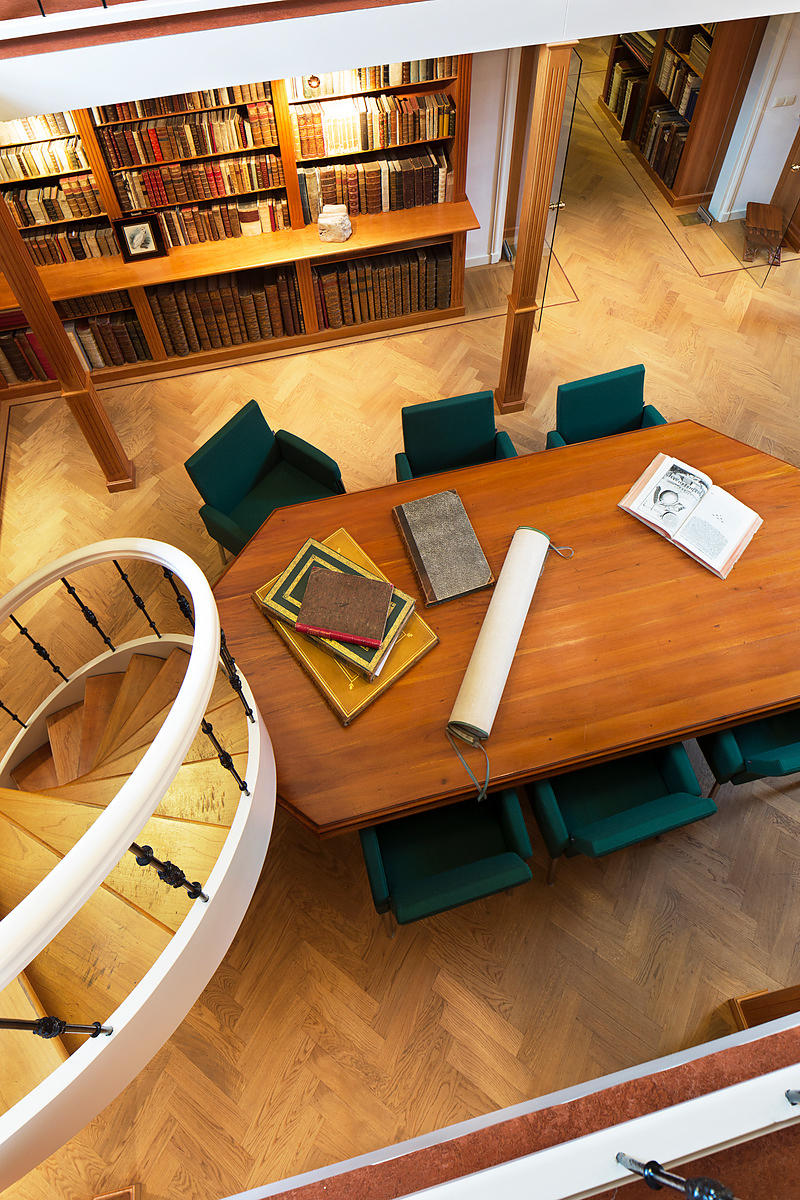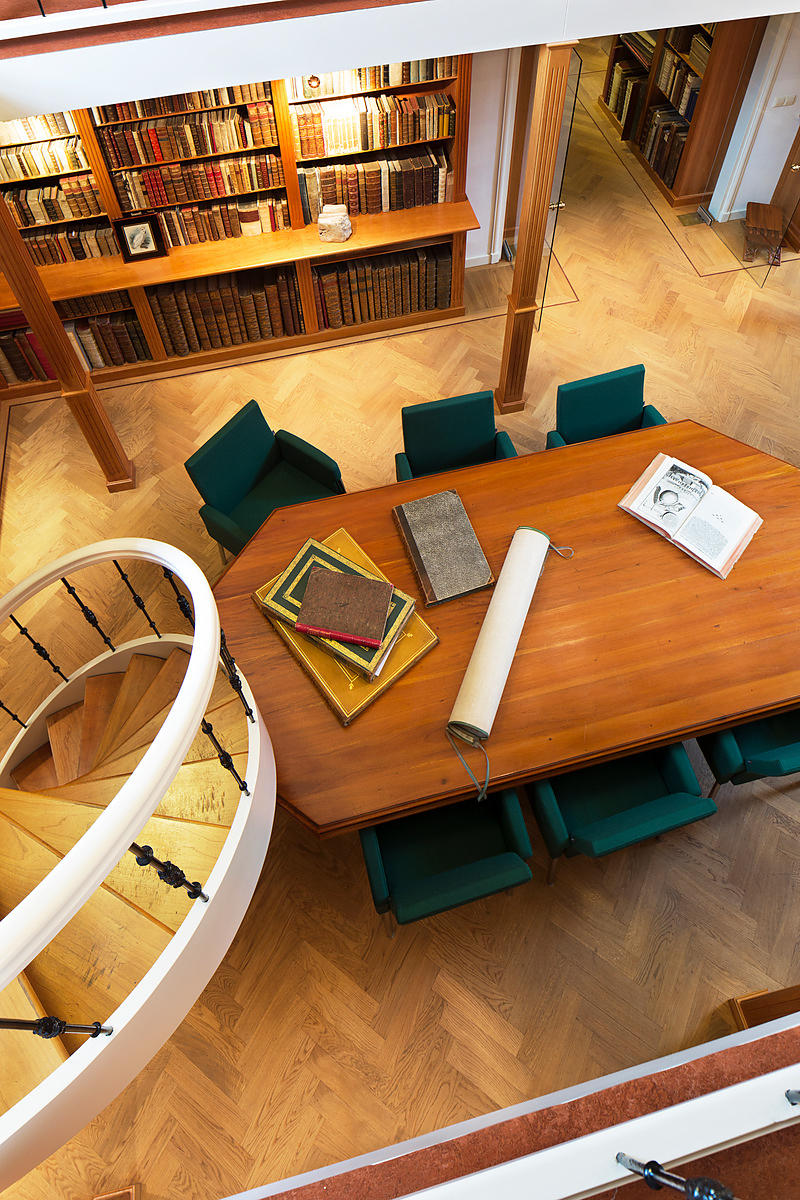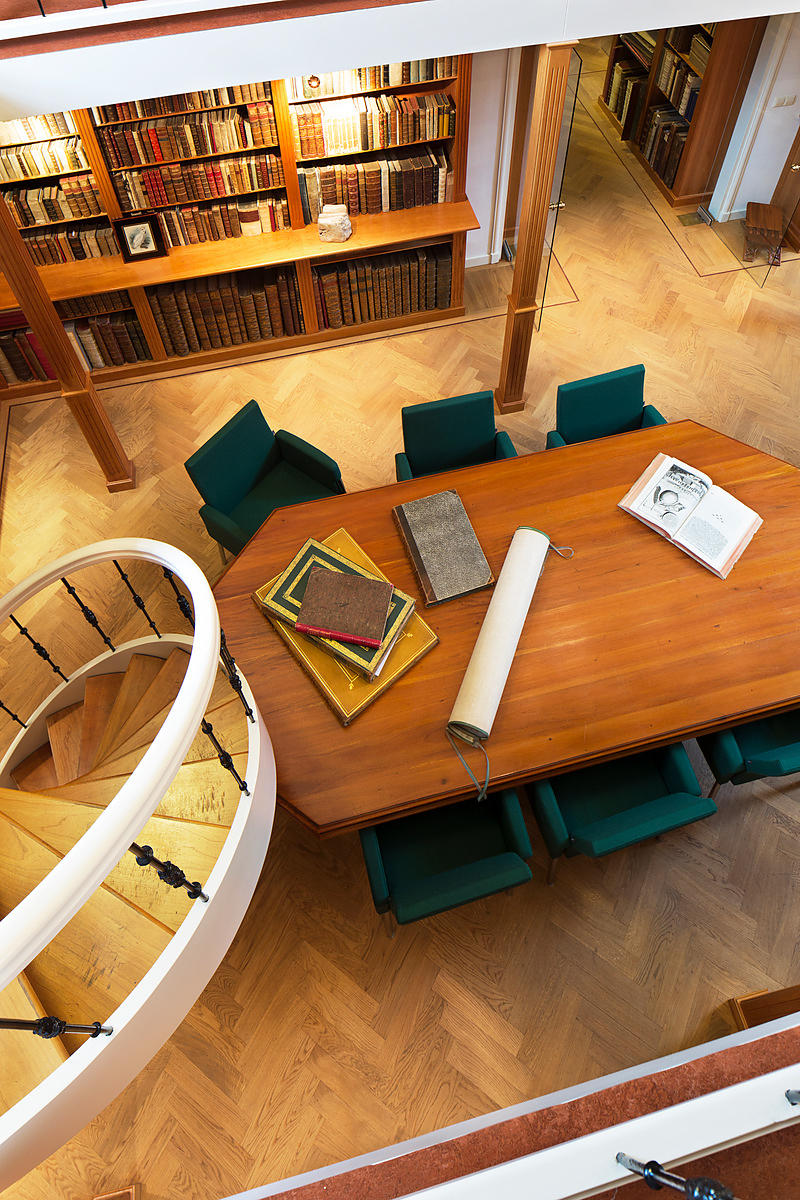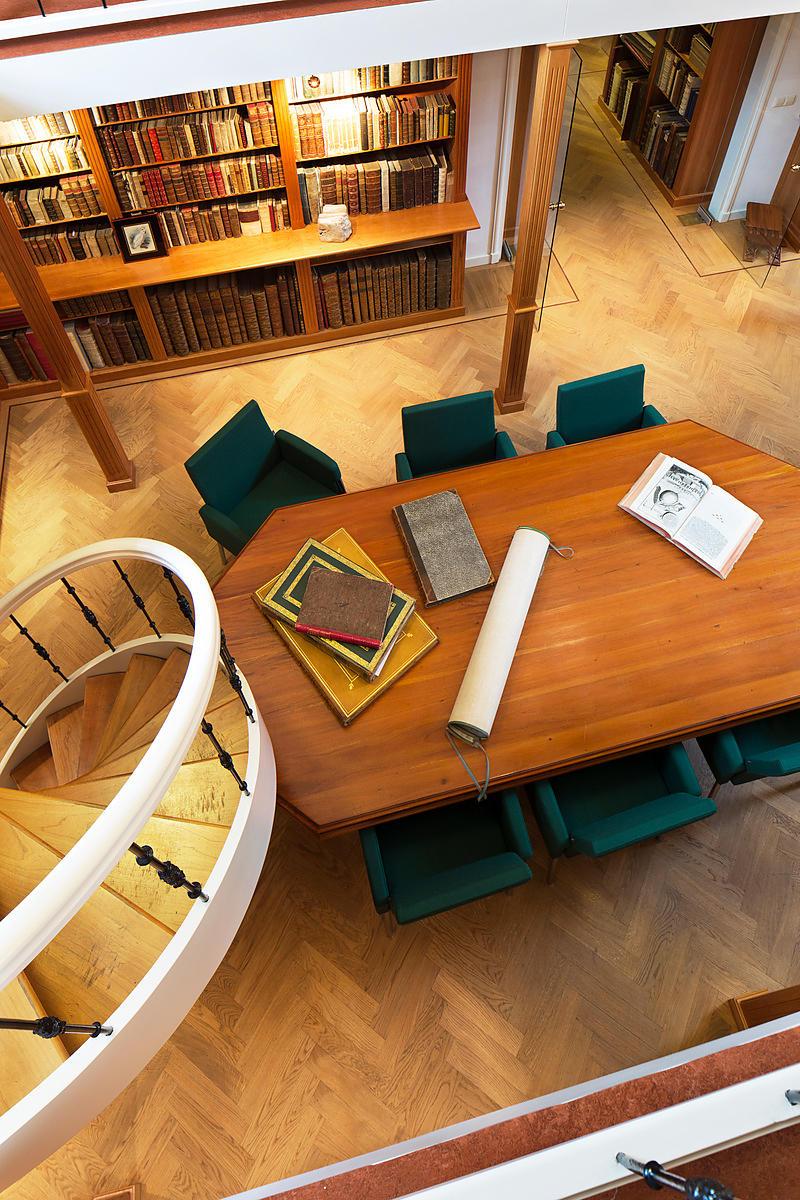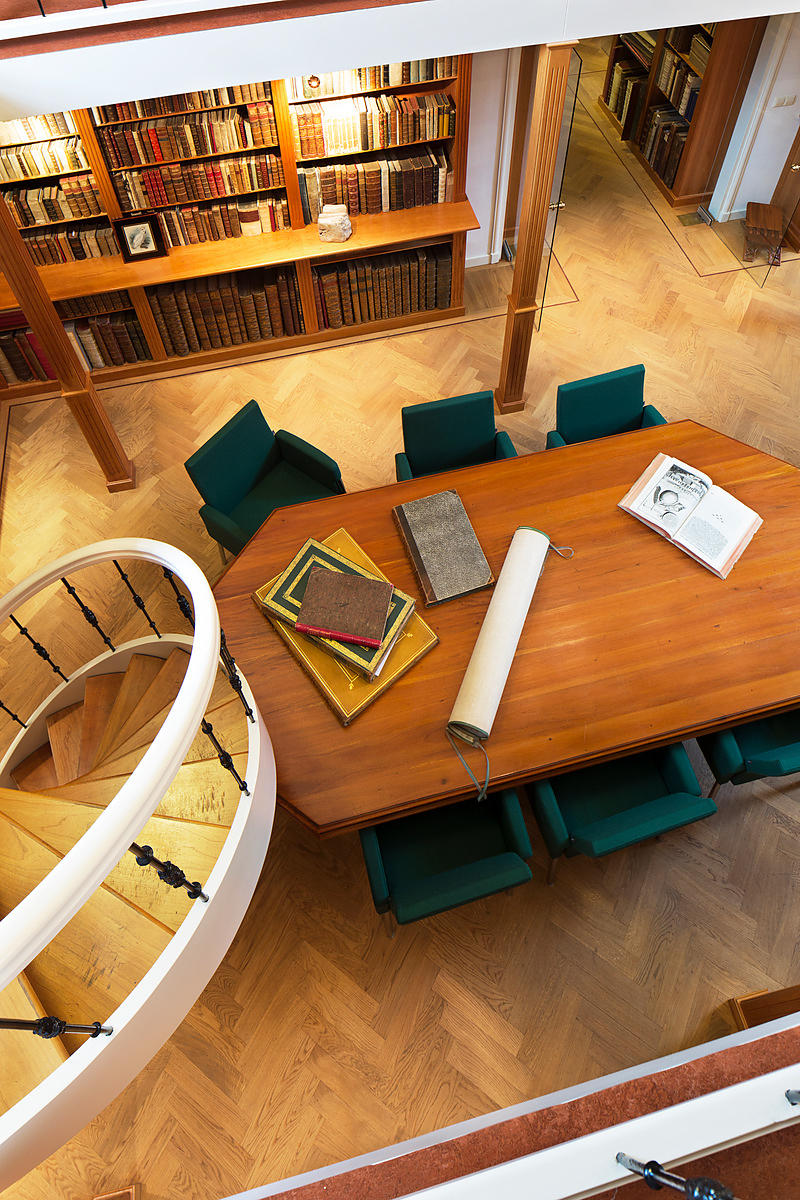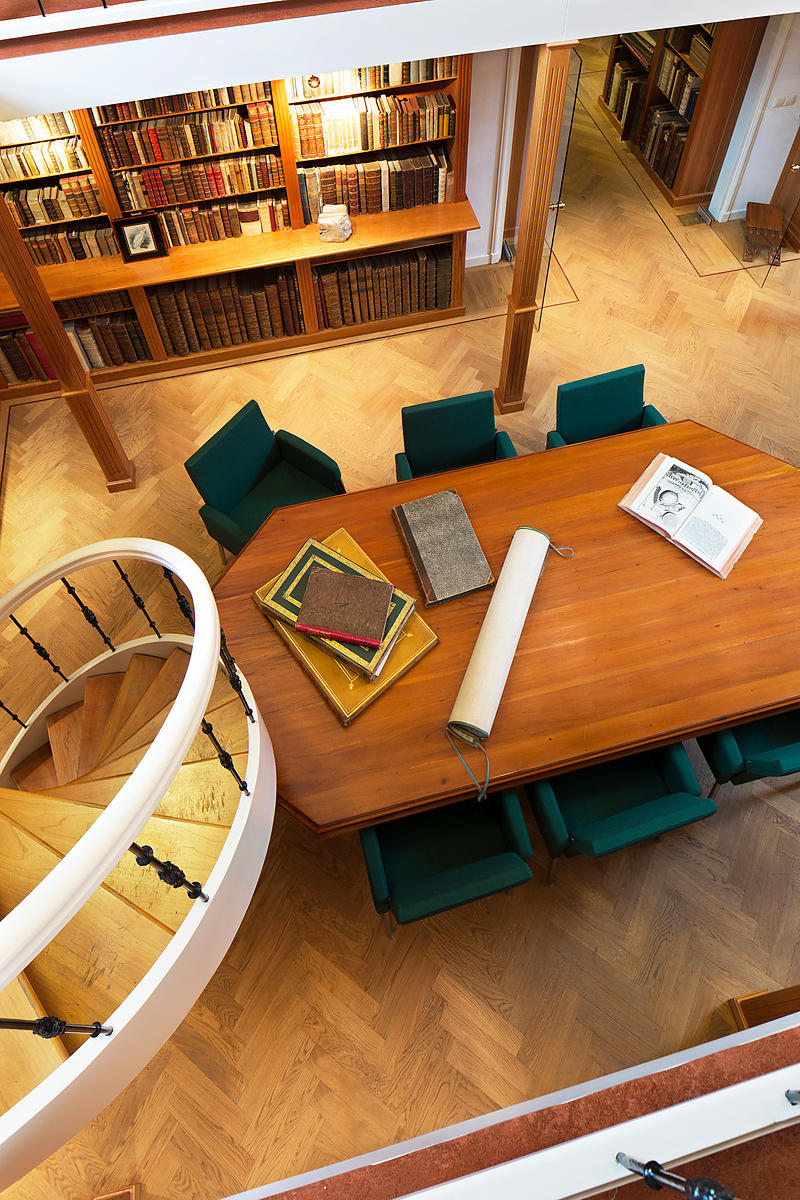 OVERMEER FISSCHER, Johannes Frederik van.
Bijdrage tot de kennis van het Japansche Rijk, ...
Amsterdam, J. Müller & Comp. (printed by C.A. Spin), 1833. Royal 4to (30.5 x 25.5 cm). With 15 lithographed views, scenes, etc. (including frontispiece), in decorative borders, showing Japanese costumes, people of various trades and professions, calligraphy, a map with view of Mount Fugi, etc., all in striking hand-colouring. Original publisher's deluxe gold and blind-tooled red sheepskin in a panel design by J.H. Peters, gilt edges, and with the original pictorial wrappers, lithographed on yellow paper, bound in. Rebacked, with the original backstrip laid down.
€ 5,000
The publisher's deluxe issue, with all plates beautifully and elaborately coloured so that they almost become paintings, most using gold and gum arabic, of an important account of Japanese culture, traditions, art, costumes, religion, language, daily life, etc. The author, Johannes Gerhard Frederik van Overmeer Fisscher, was a Dutch civil servant, who spent nine years at Deshima as the secretary and director of the warehouses. The plates show a wide variety of costumes, trades and professions (including a fully armed warrior), the legendary first two Japanese men, a map of Japan superimposed over a view of Mount Fugi, a Buddist temple, a tea ceremony, men cutting woodblocks for printing (one man wearing Western-style glasses), an "alphabet" (syllabary) of Katakana calligraphy, a female artist at work, musicians and other performers.
Some spotting, the binding rebacked, as noted, and worn. Overall in good condition. Deluxe issue of a celebrated work on Japan.
Alt-Japan-Katalog 1099; Cordier, Japonica, cols. 489-490; Landwehr, Coloured plates 385.
Related Subjects: