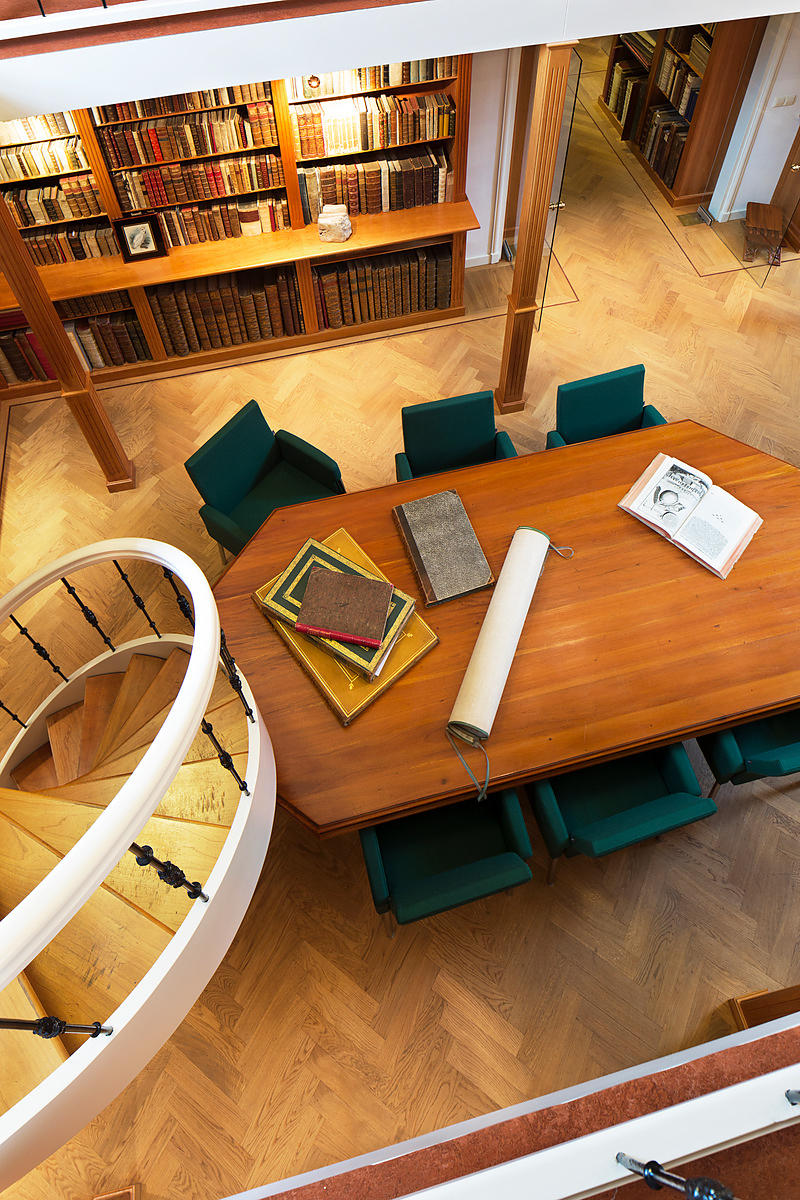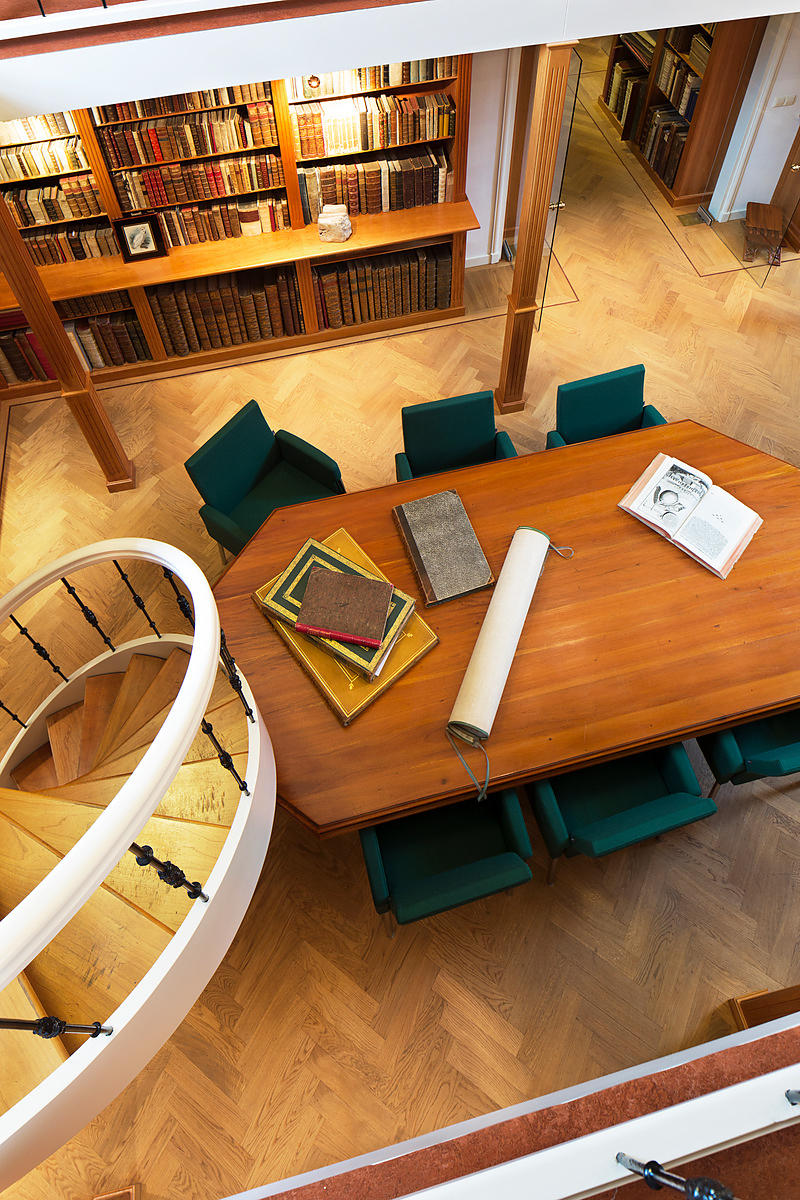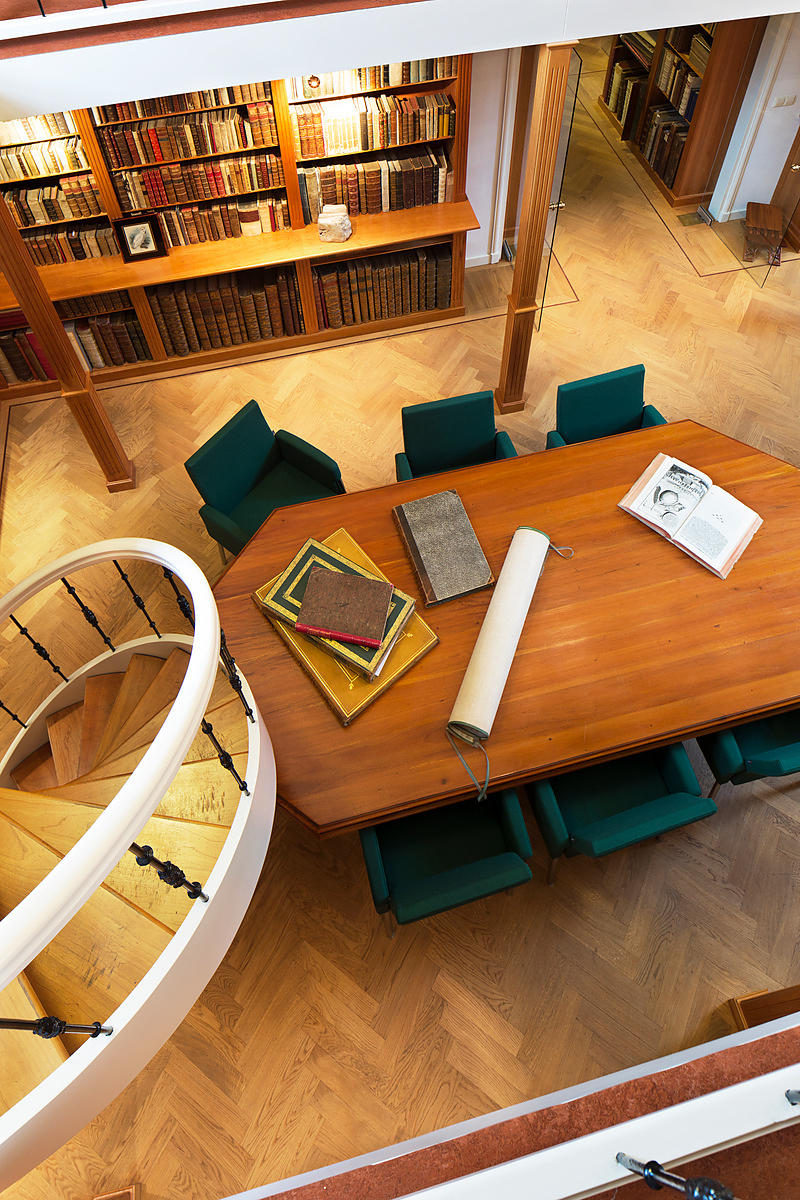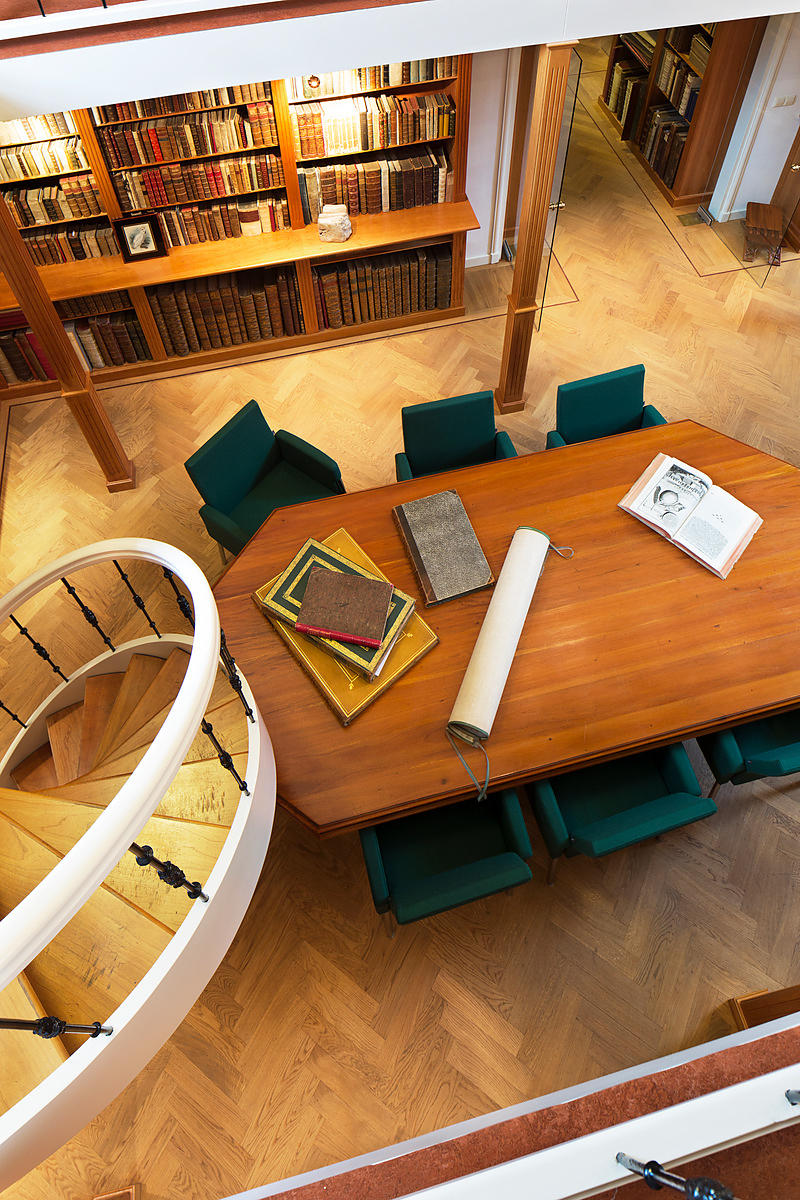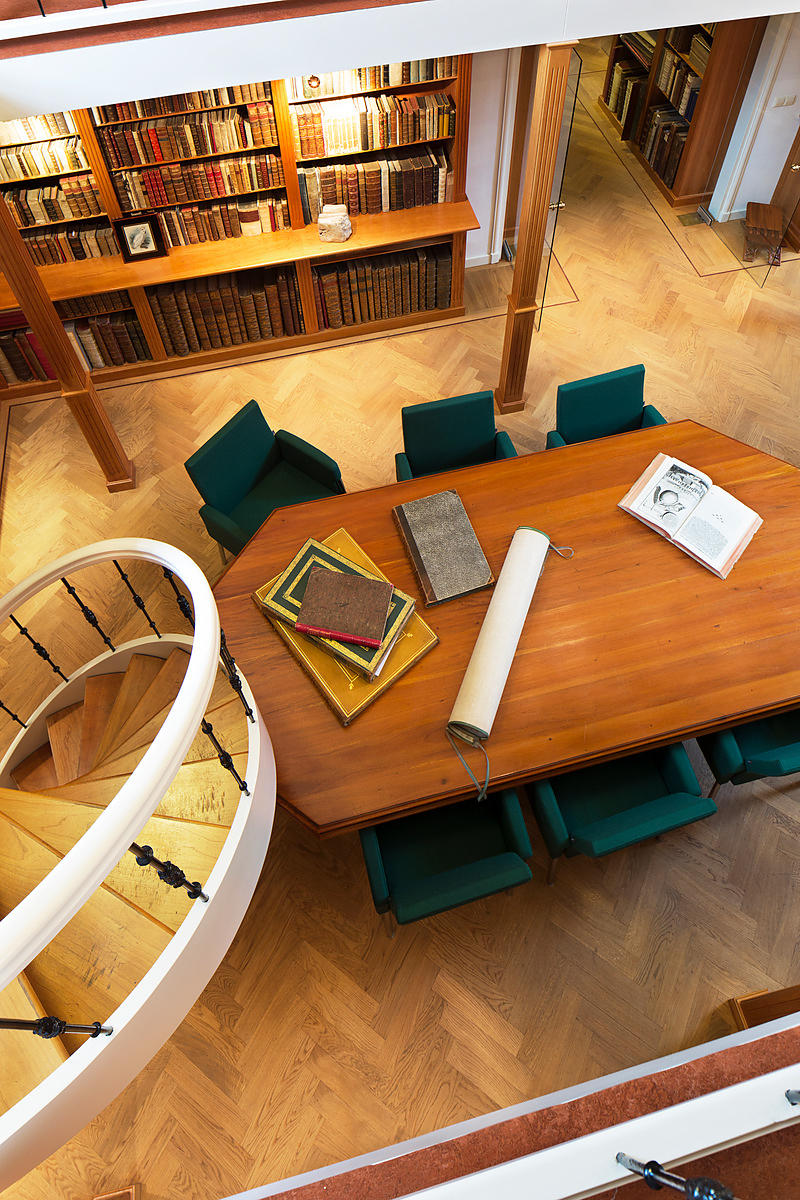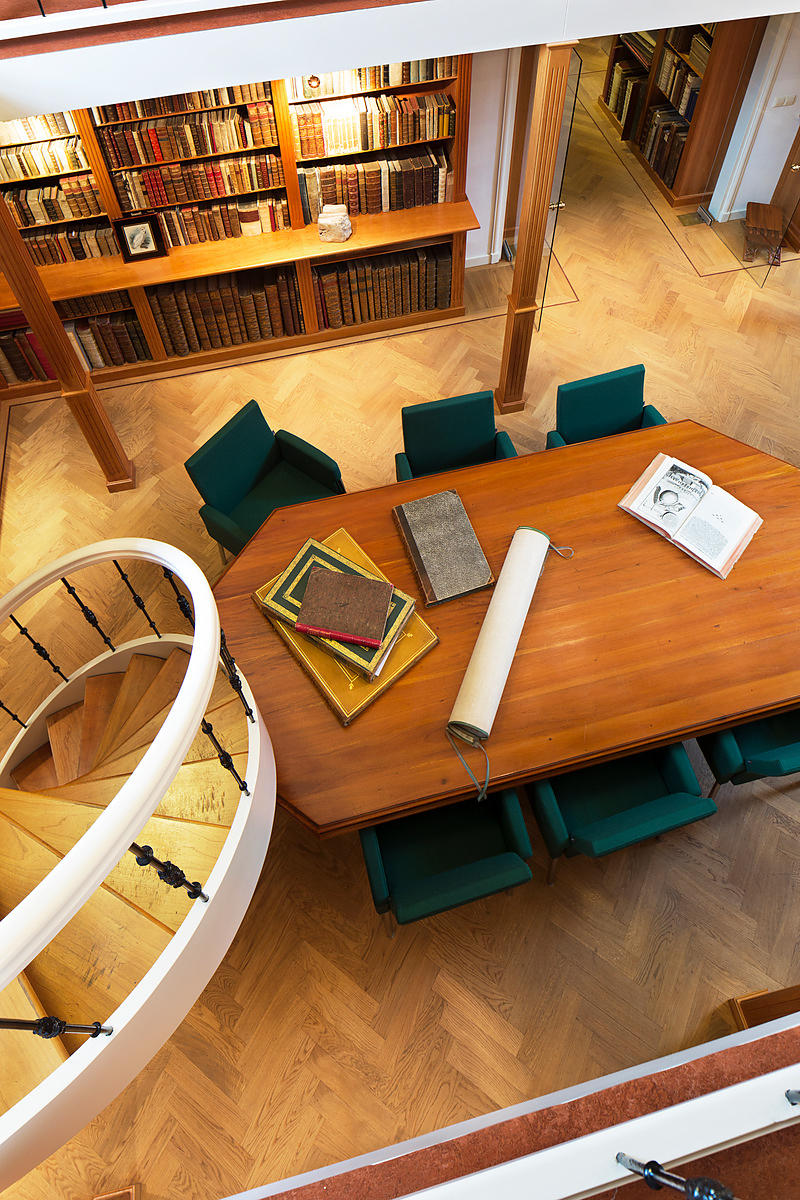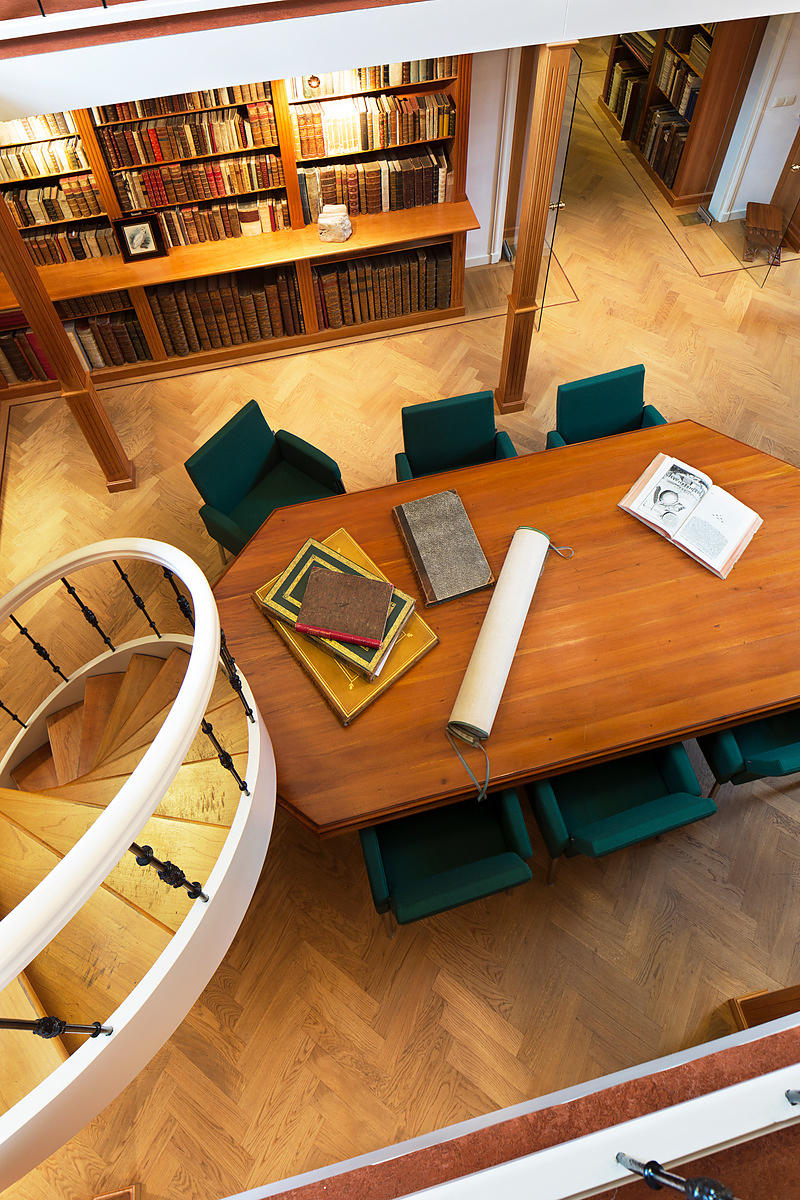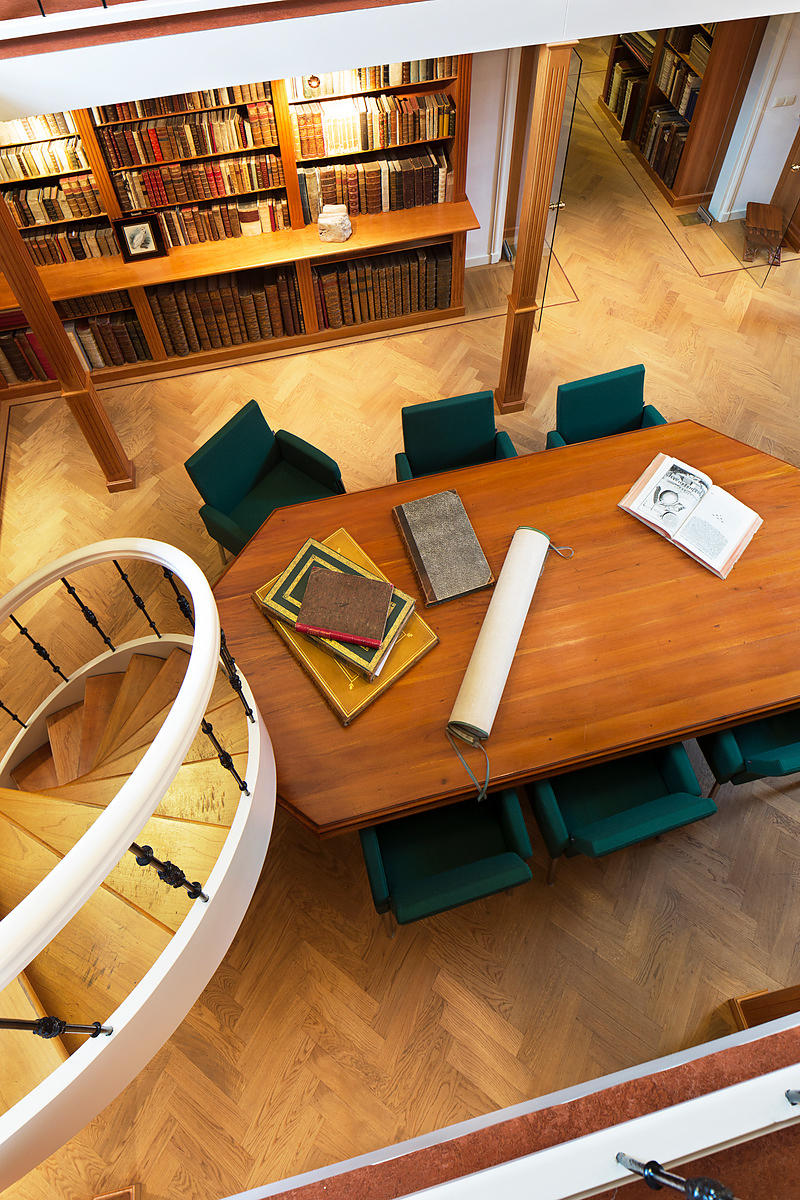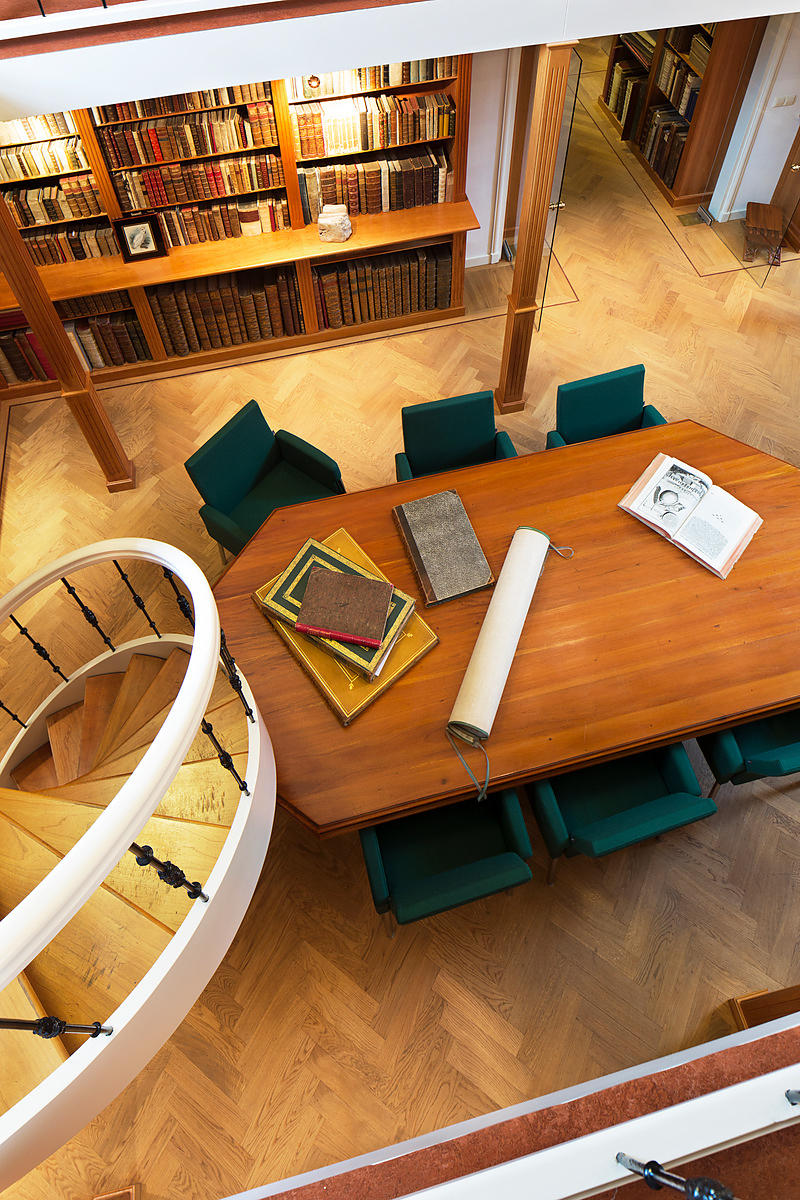 ORME, Edward.
An essay on transparent prints, and on transparencies in general.
London, the author, Longman & Co., etc. (printed by J. G. Barnard), 1807. Imperial 4to (36.5 x 26 cm). With the text in English and French. With 16 (of 20) engraved "plates" (many in aquatint), including the frontispiece, 1 double-page plate and 4 half-page engravings; plus 6 coloured-paper cut-outs tipped to one page, and 2 wood-engraved tailpieces. 6 of the plates are hand-coloured as published, not only on the front, but also on parts of the reverse, to give special effects when viewed by transmitted light. A seventh plate is also highlighted with silver-gray. Mid-19th-century half calf, rebacked with most of the original gold-tooled backstrip laid down.
€ 4,750
A detailed account of techniques for making prints intended for viewing with transmitted light, both as prints for viewing on their own and as decorative windows and window hangings, Chinese and Western lamps, fans, partition screens, panels, etc. The illustrations include many examples of the prints themselves, six of them coloured on both the front and parts of the back (and a seventh highlighted) for viewing with transmitted light. The book also discusses making mock stained-glass by oiling cut-out pieces of coloured paper. Six examples, each with one part oiled and the rest not, are tipped onto one page. The double-page plate contains 17 figures showing transparent prints incorporated into lamps, screens, etc.
Abbey does not follow the book's own numbering. The odd manner of incorporating the engravings, with some on integral leaves but some of the text on inserted leaves, caused confusion leading to irregular pagination.
With the green bookseller's ticket of Matthew Thackray in Manchester on the front paste-down. Lacking 4 plates (3, 6, 11 and 12 by the book's own numbering; 4, 14, 15 and 19 by Abbey's numbering), and with a tear repaired through 1 plate and through 1 page of text. With only minor browned patches from the colouring. The binding is rubbed. Otherwise in good condition.
Abbey, England 230; not in Tooley, Coloured plates.
Related Subjects: