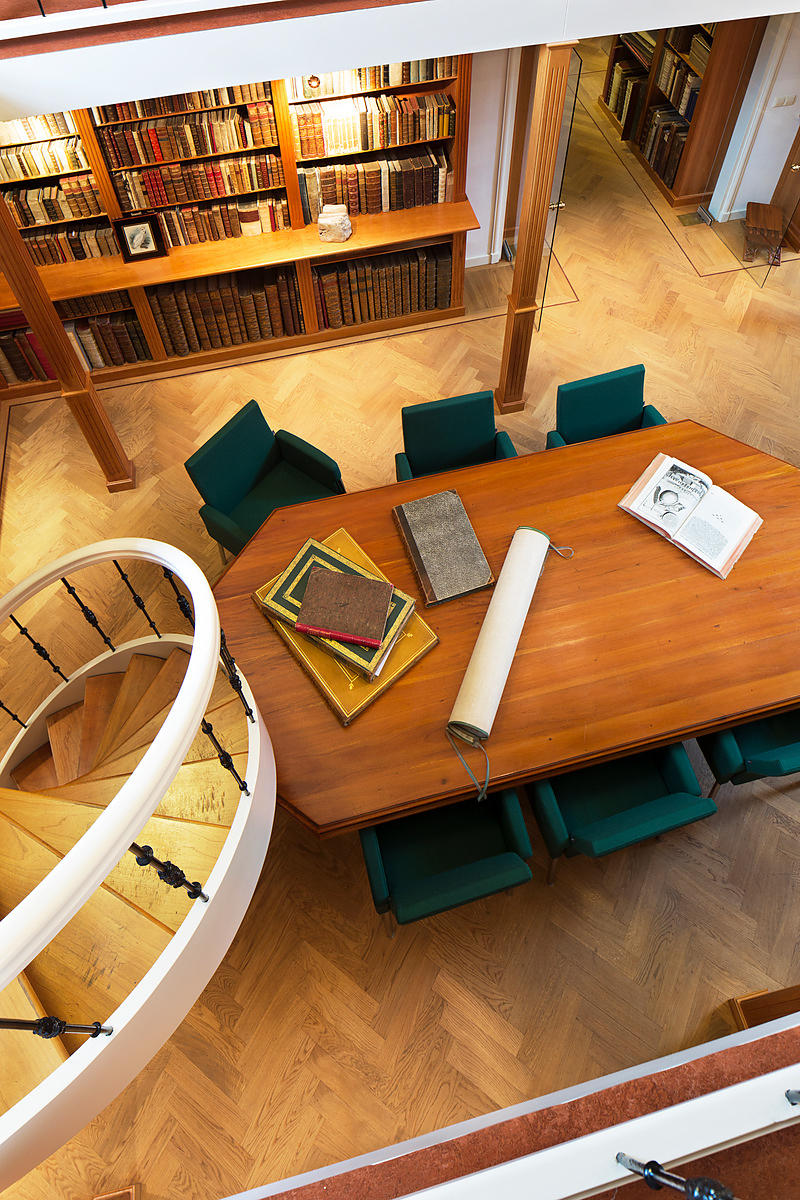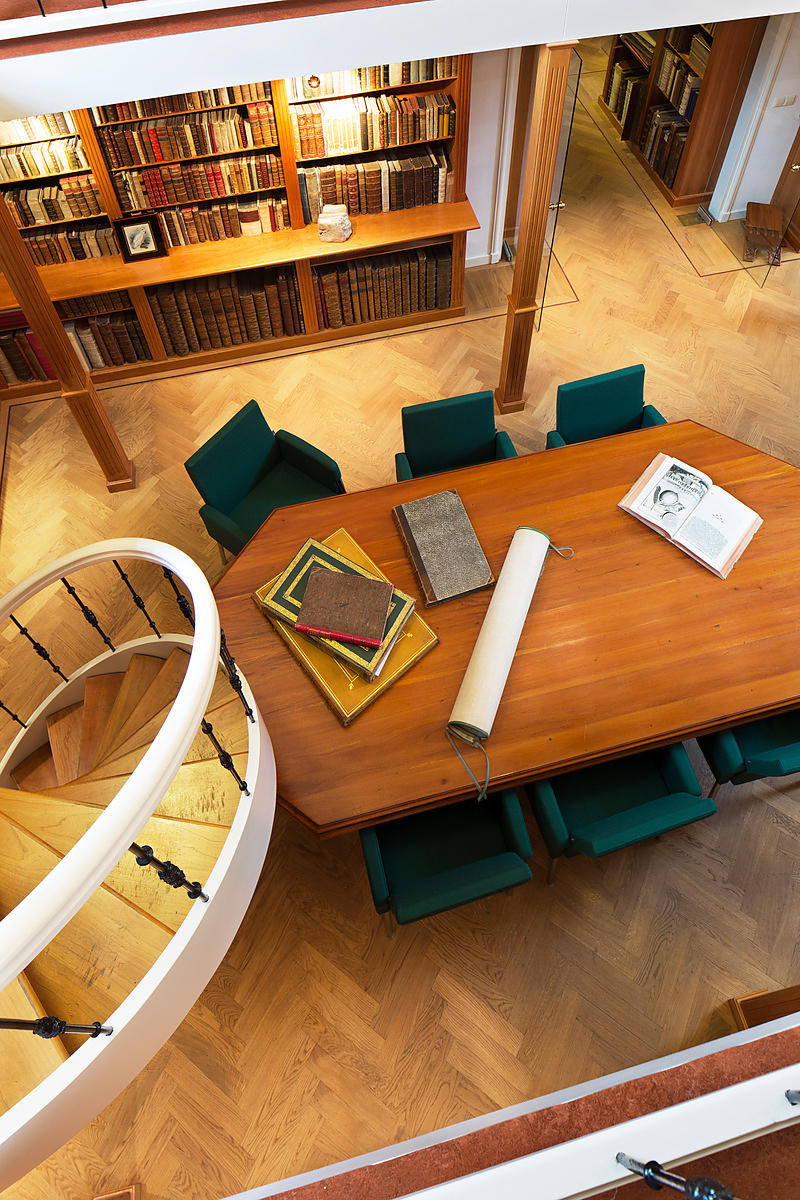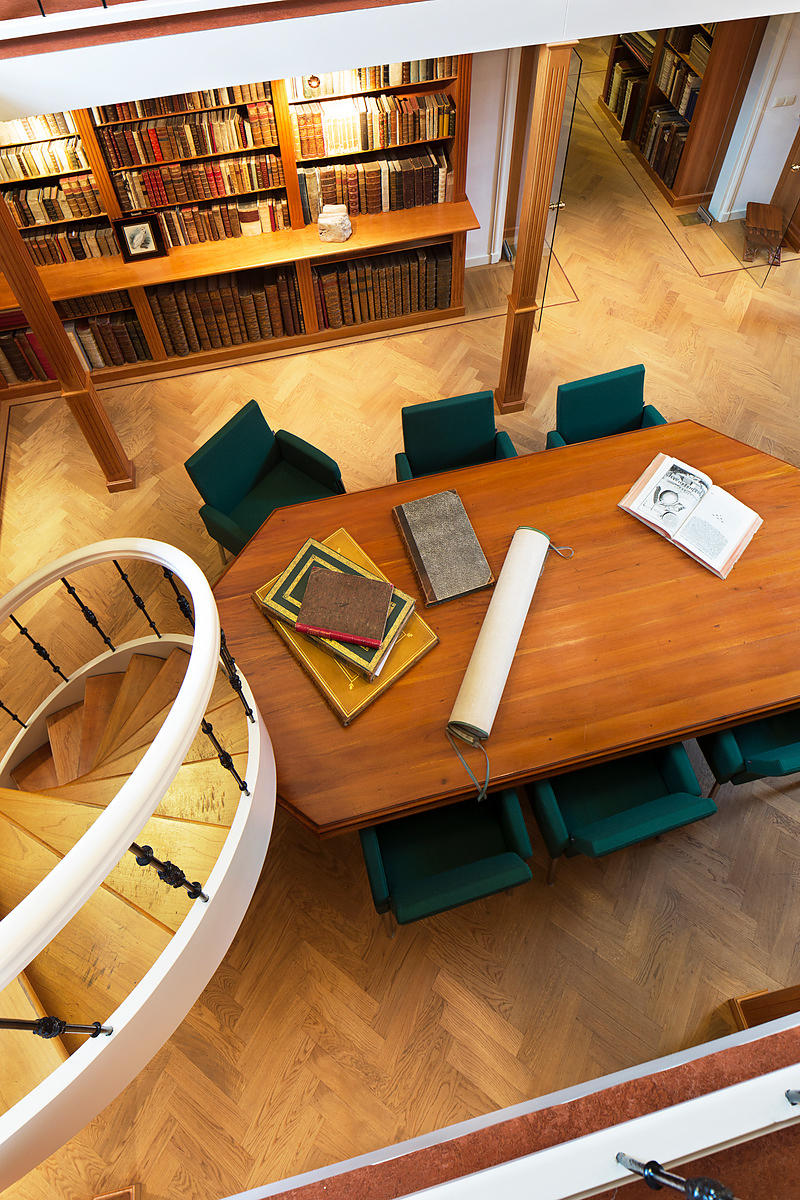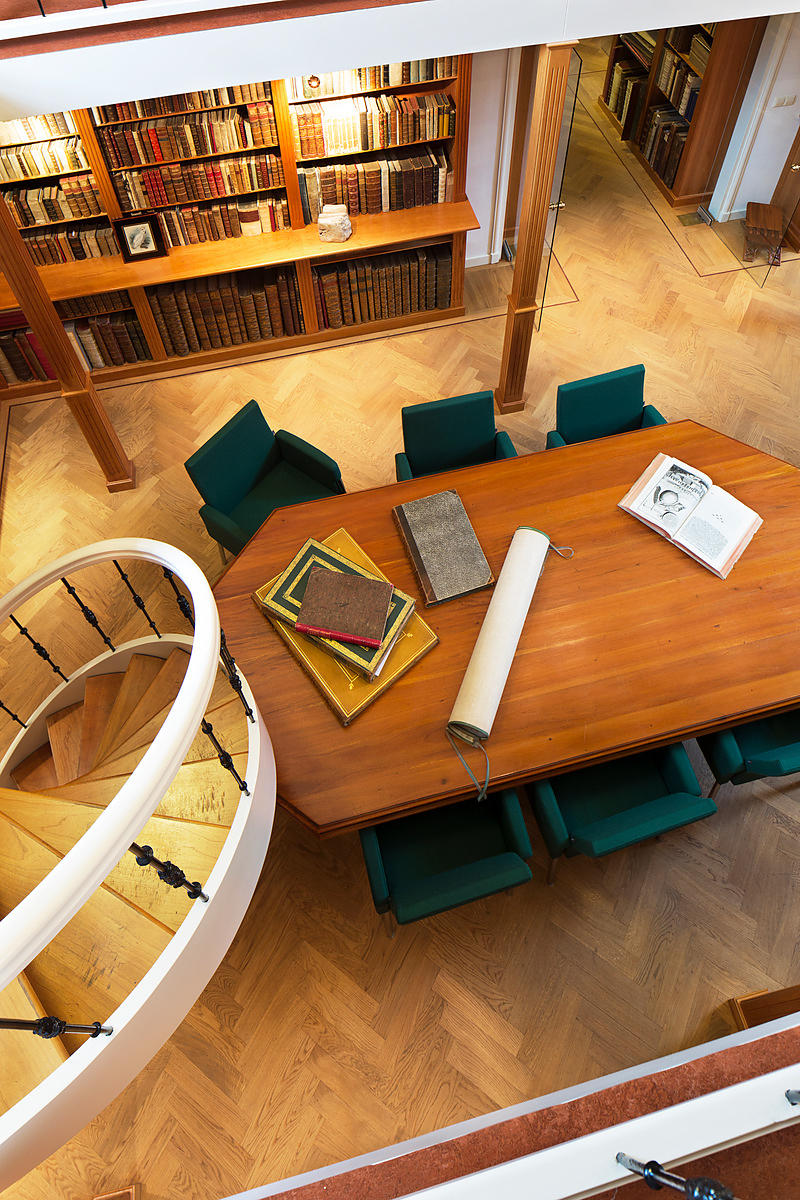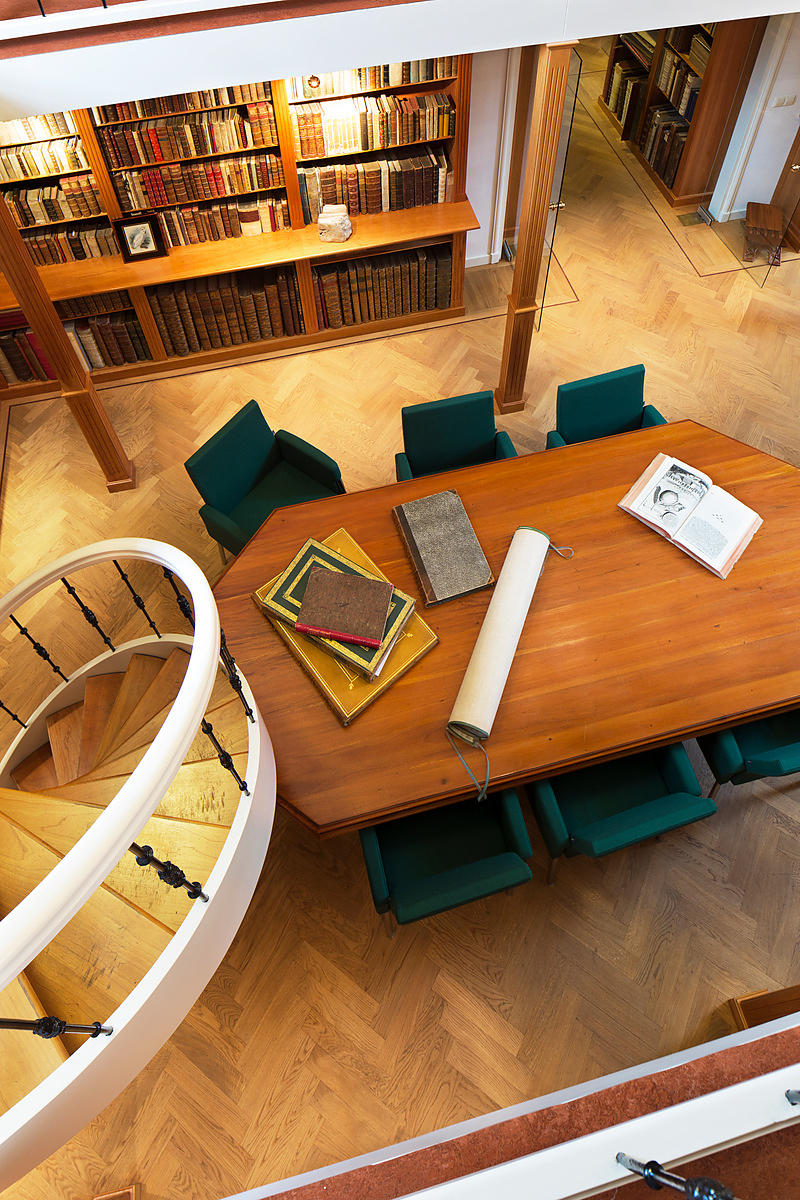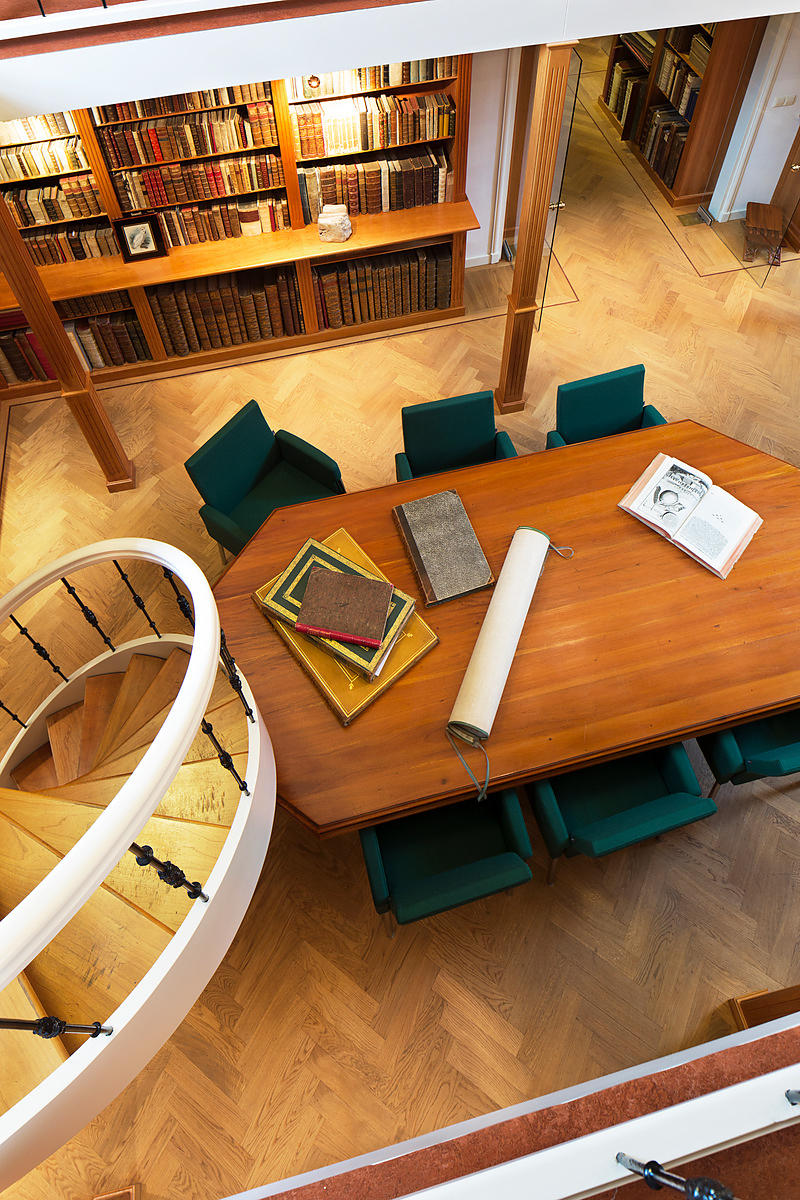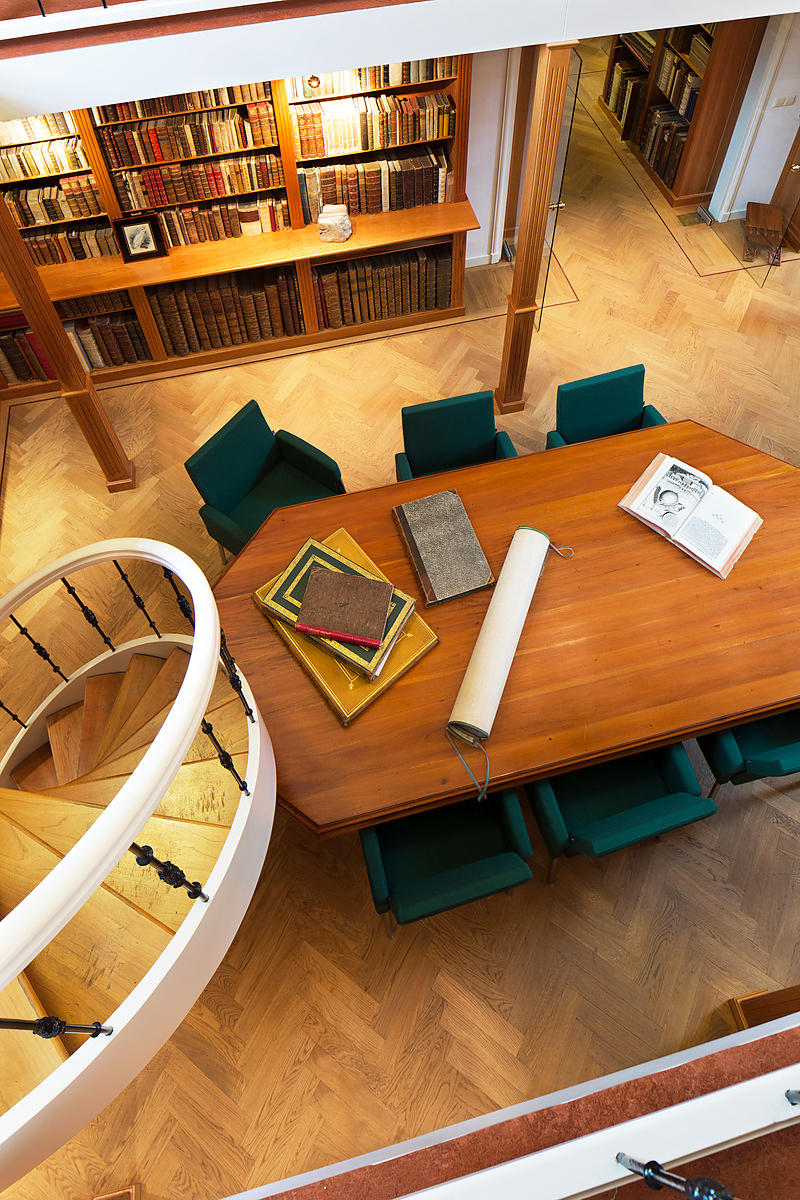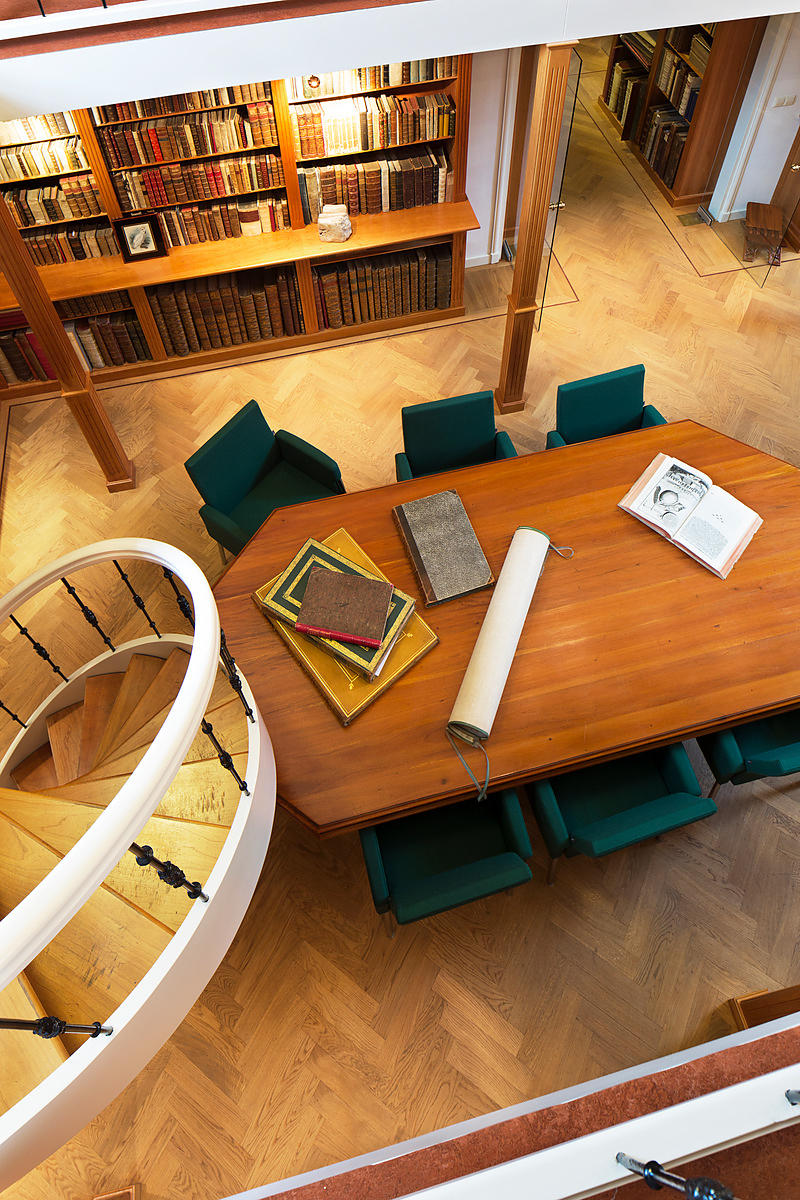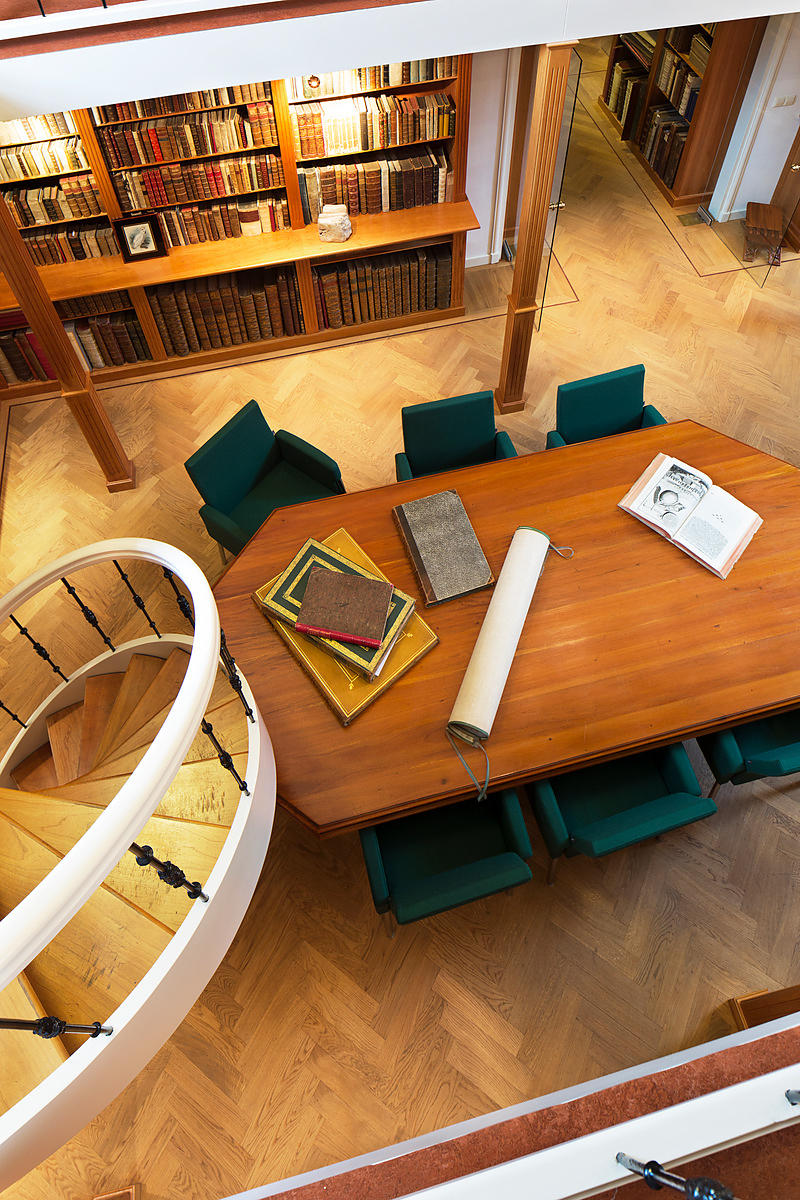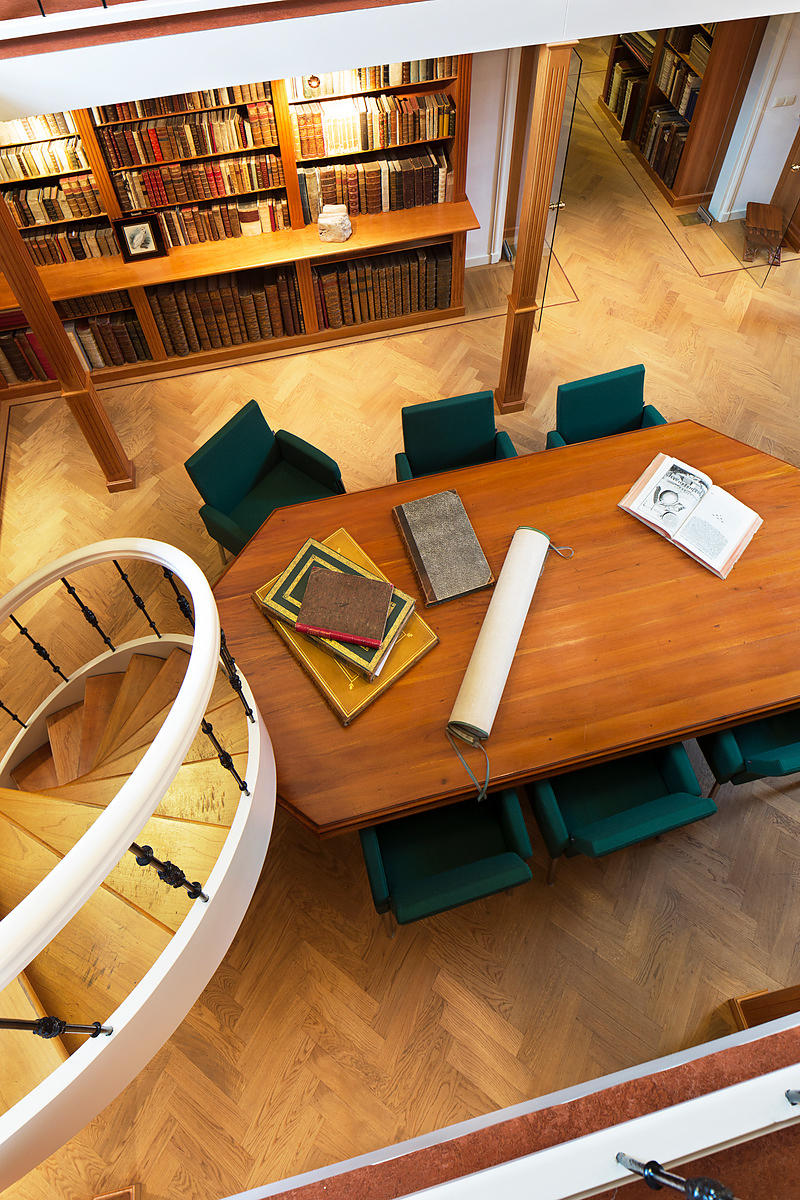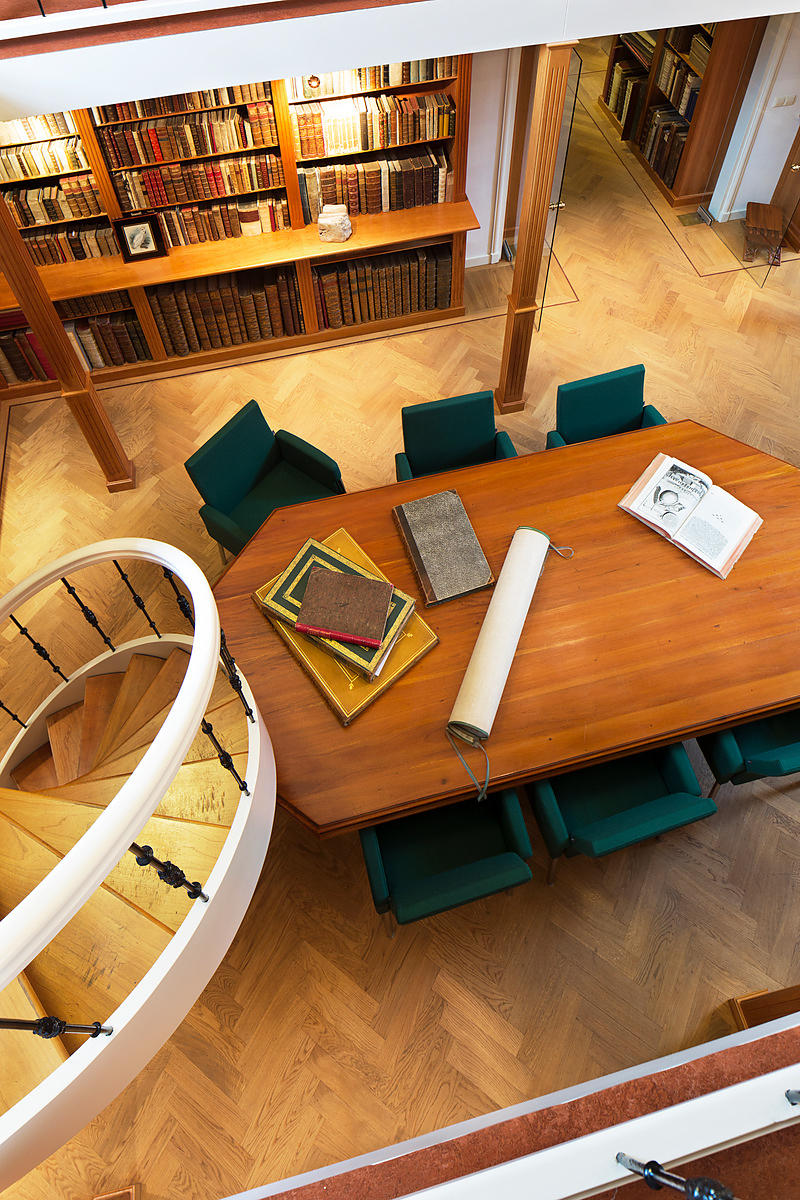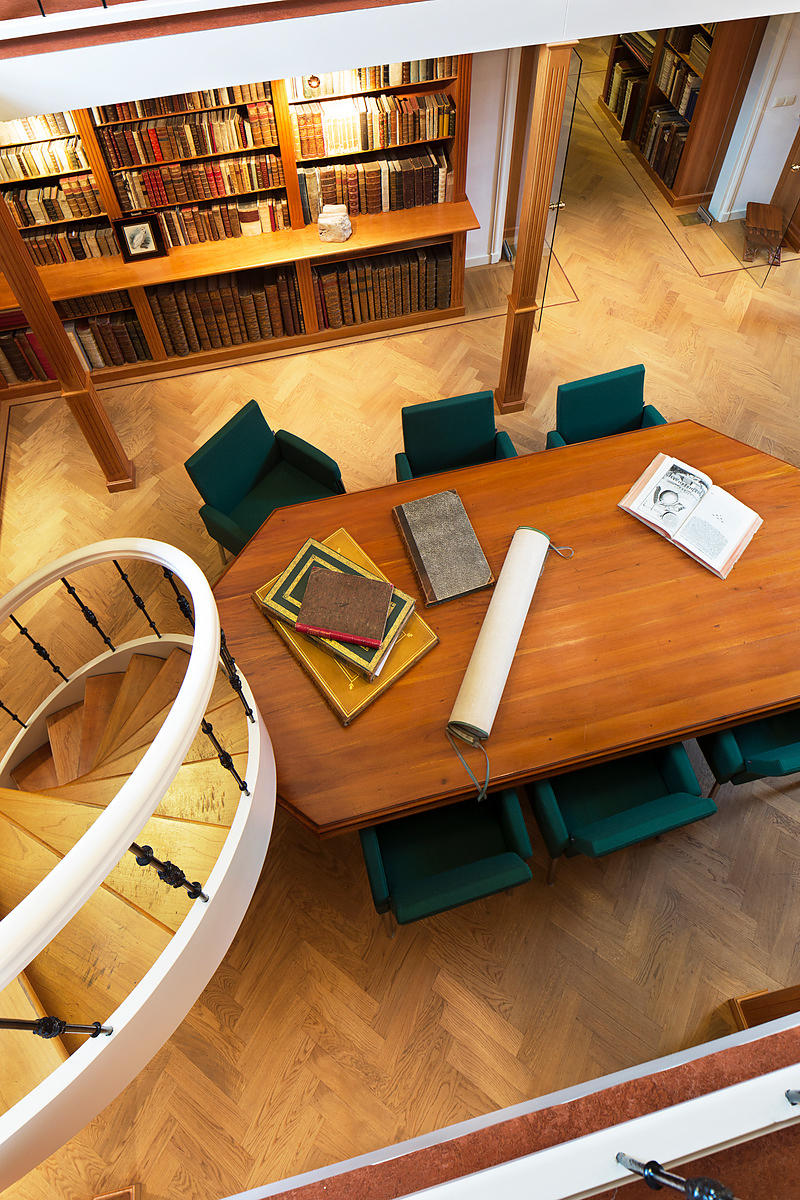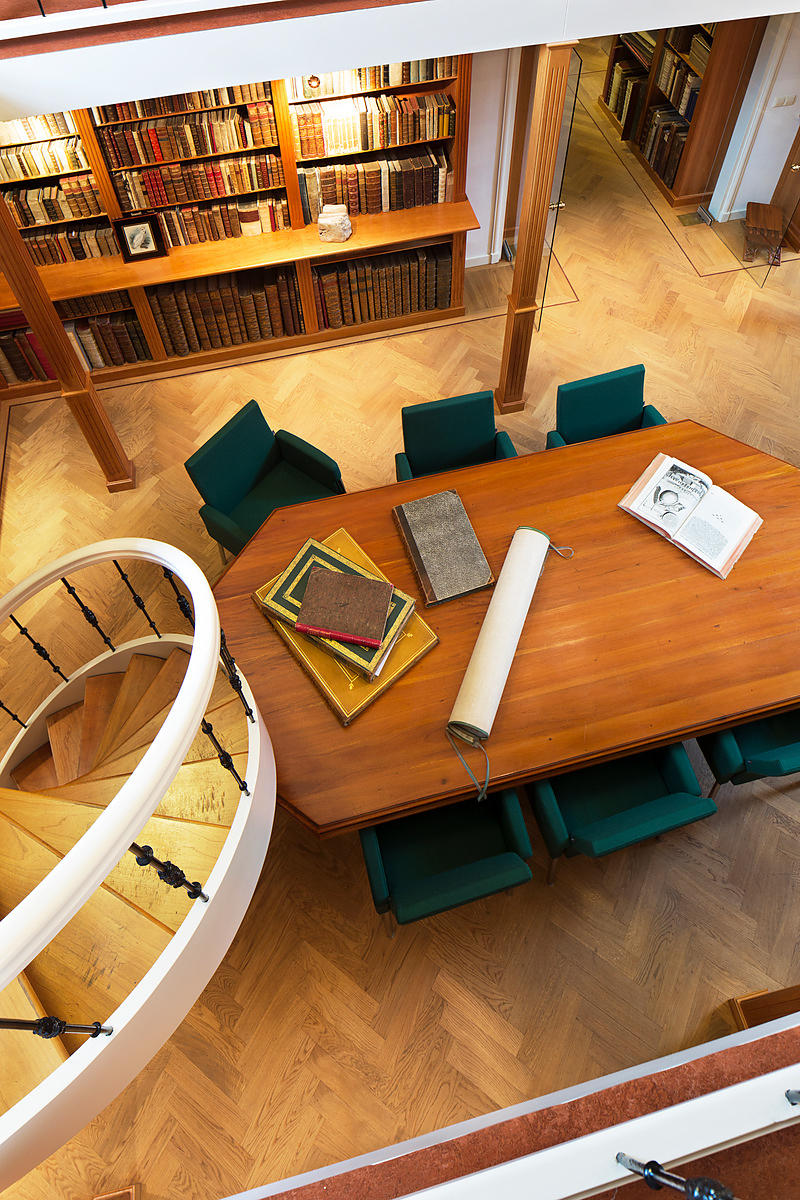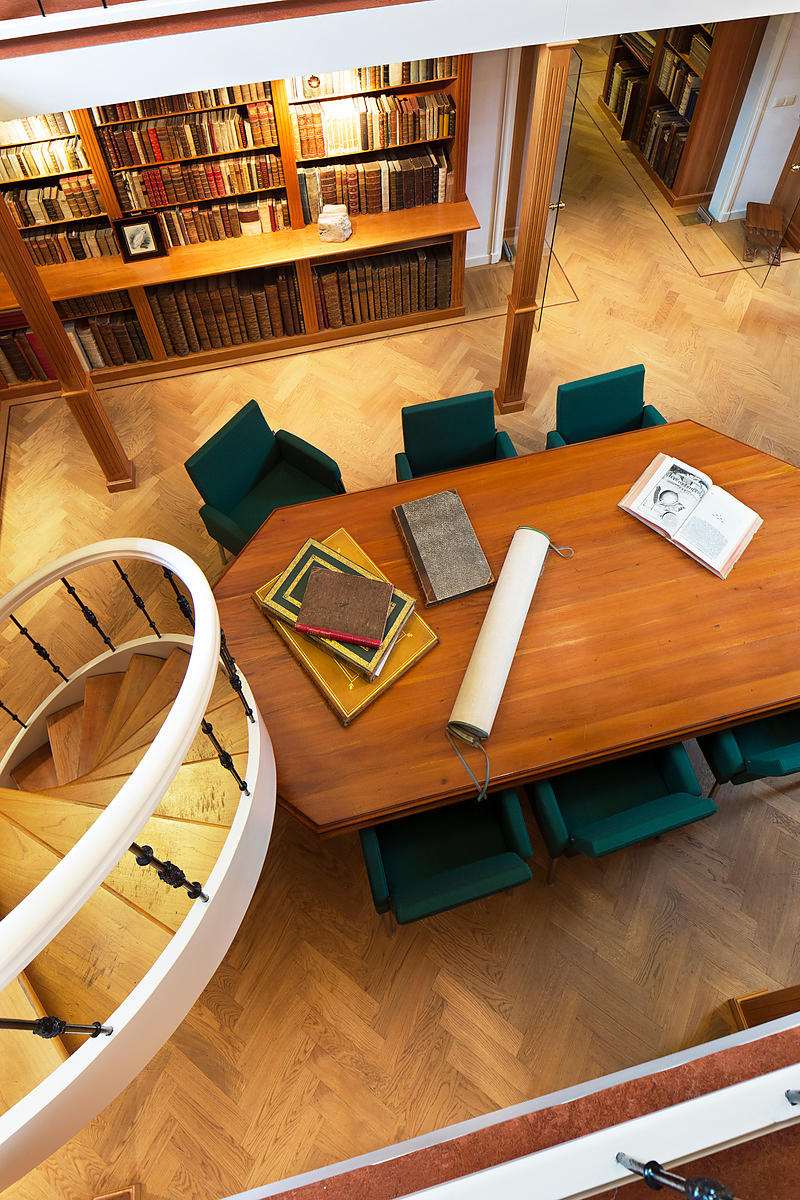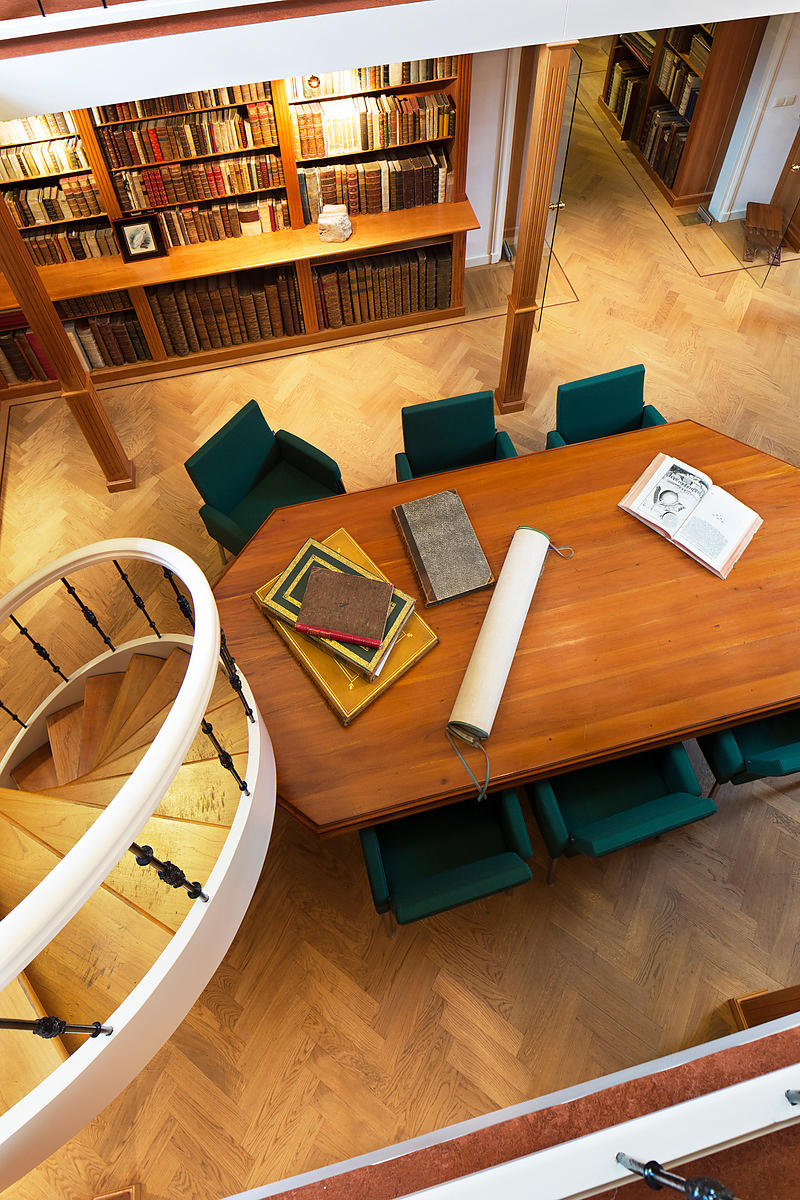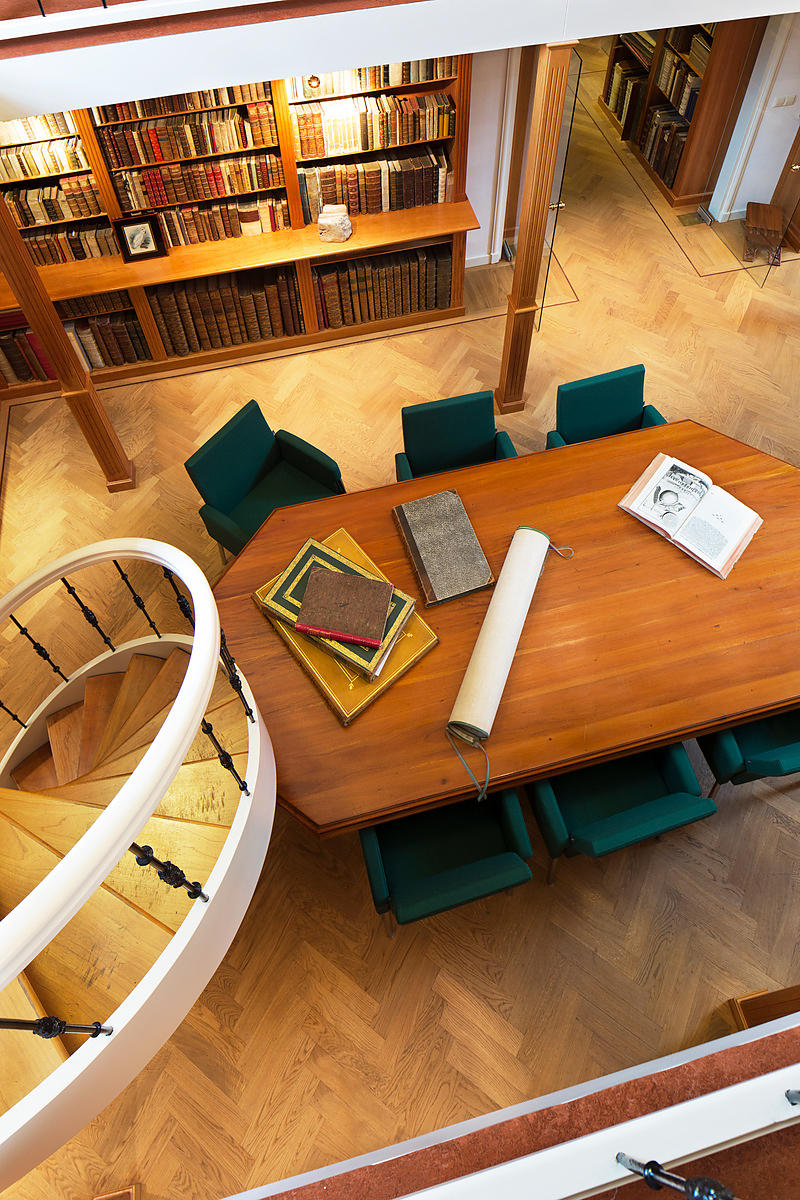 NOOT, Jan van der.
Theatrum das ist, Schawplatz, darein die eitelheit der irrdischen unnd vergencklichen dingen und die ubertreffenlichste gottliche und himlische sach getzeigt und erkleret wird, ...
[Cologne], [Gottfried Cervicornus the younger?], 1572. 4to. With each page in an elaborate woodcut border, large woodcut coat of arms and portrait of the author, and 20 full-page emblematical woodcuts (9 x 7.5 cm) after Marcus Gheeraerts the elder's etchings for the original Dutch edition, including 1 repeat, used with 2 different texts. Set in fraktur types with prelims in italic and Schwabacher, and incidental roman. With both coats of arms and the borders and decorative panel of the last sixteen pages partly coloured in yellow. Beautiful richly gold-tooled dark blue morocco (ca. 1885/90) by Marcellin II and Paul Lortic, marbled endpapers, silk ribbon marker.
€ 75,000
Very rare first edition of the German translation of Jan van der Noot's Het theatre oft toon-eel, originally published in Dutch in London in 1568. It is a literal translation from the Dutch by Balthasar Froe and one of the main poetical works of the southern Low Countries nobleman Jan van der Noot (ca. 1539-post 1595), introducing the standards of Renaissance poetry to the Netherlands in an unprecedented way. At the same time the book played an important role in the rising genre of emblematical literature, especially in the Low Countries. The twenty emblems are built around twenty sonnets: 6 loosely translated from Petrarch's Morte di Madonna Laura, Canzone III; 11 from Joachim du Bellay's Songe and 4 newly written but based on the Apocalypse. Van der Noot's commentaries on the Apocalypse are strongly anti-Catholic. The laudatory verses and the verses on Van der Noot's arms were contributed by the Amsterdam professor Lambertus Barlaeus, the poet Joannes Gigas Secundus and the Cologne painter Gotschalck Sollingen.
With the red leather bookplate of Robert Hoe (1839-1909), New York printing press manufacturer, bibliophile and first president of the Grolier Club. Although the book itself bears no record of later owners, we suspect it is the copy owned by the Brussels bibliophile General Jacques Willems (1870-1857), son of the Elzevier bibliographer Alphonse Willems. With a tear in the title-page and one other leaf expertly and unobtrusively repaired, and some minor browning and soiling on the first leaves, but still in good condition. The front hinge is cracked, but the binding is otherwise fine. A very rare emblematic work with beautiful woodcuts, beautifully bound by Loric frères.
BMC STC German, p. 655; Cat. foreign books lib. Robert Hoe, 2 (1907), p. 195 (this copy); KVK/WorldCat (2 copies); Vermeylen, Leven en werken van Jonker Jan van der Noot (1899), pp. 45-63, 146 (D).
Related Subjects: