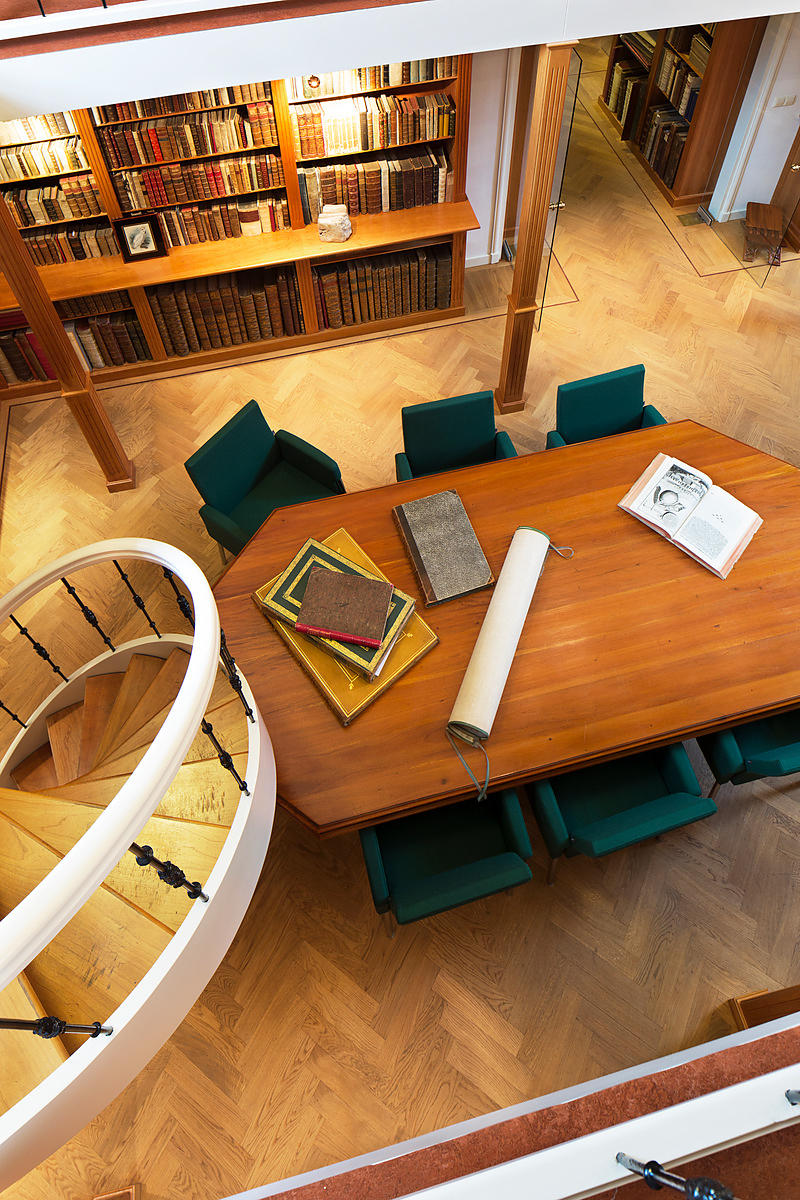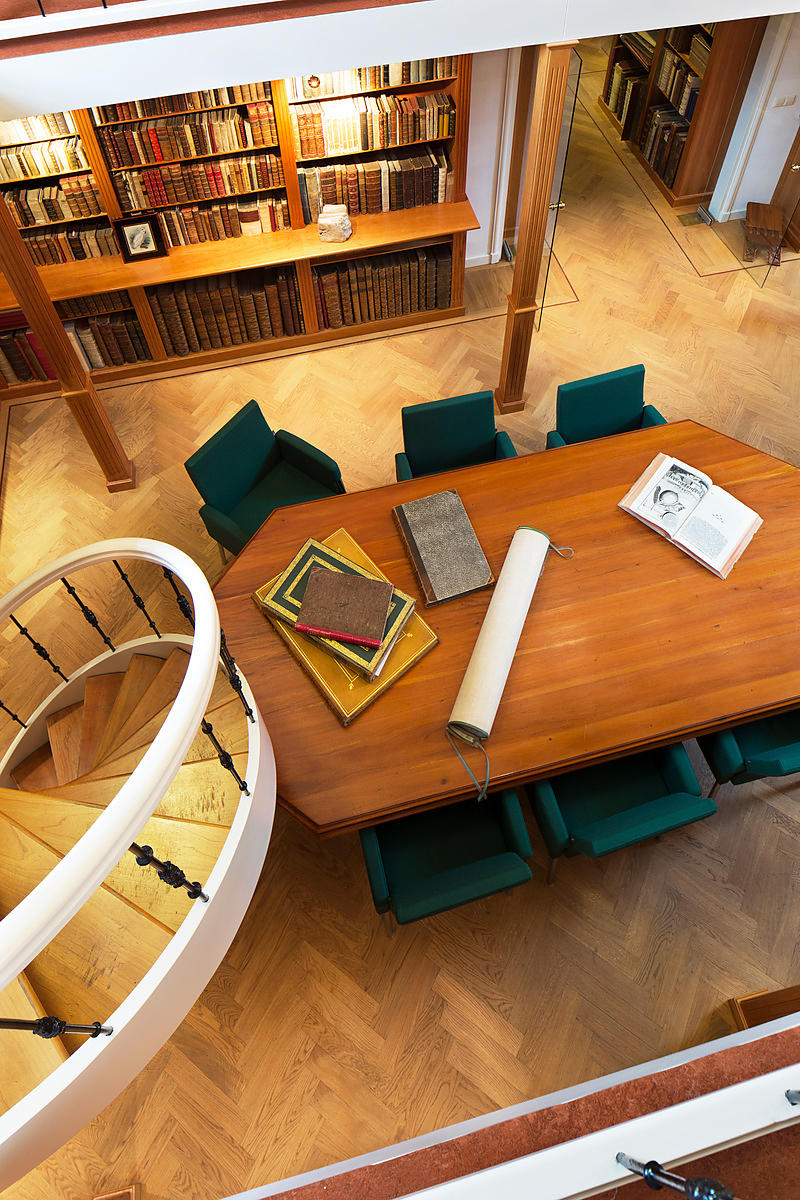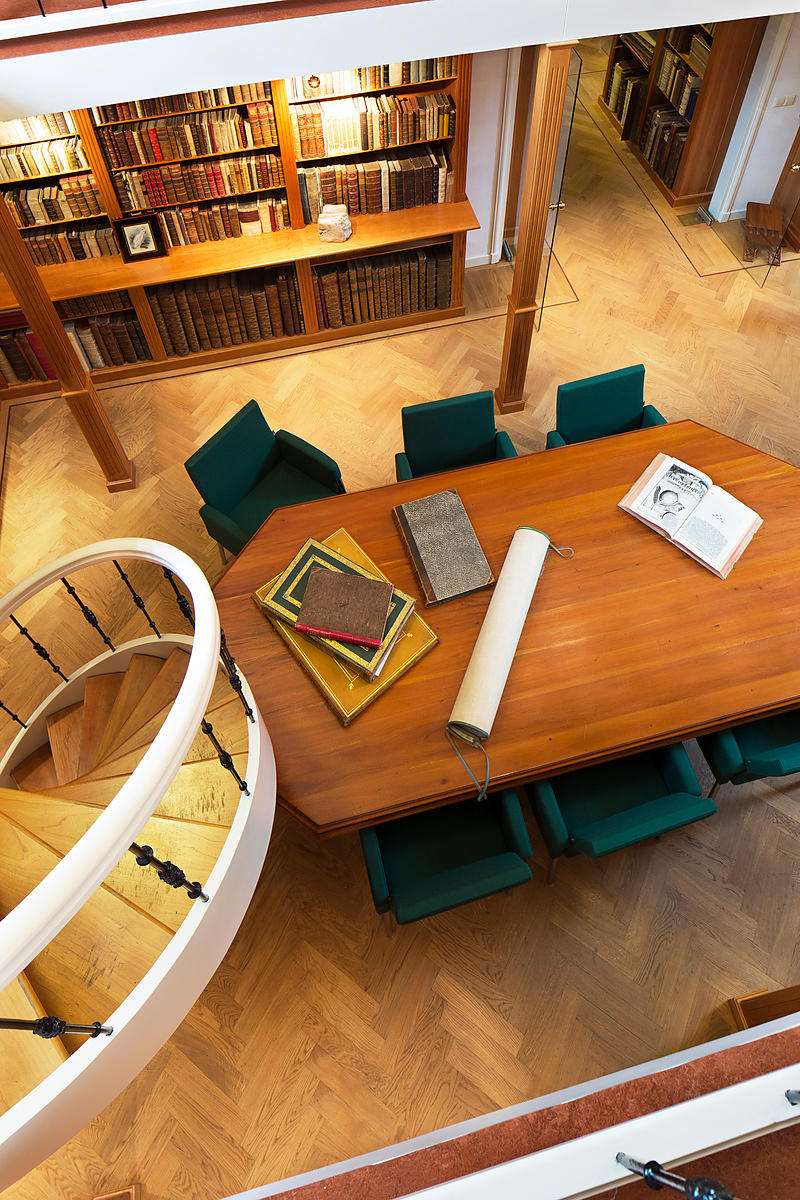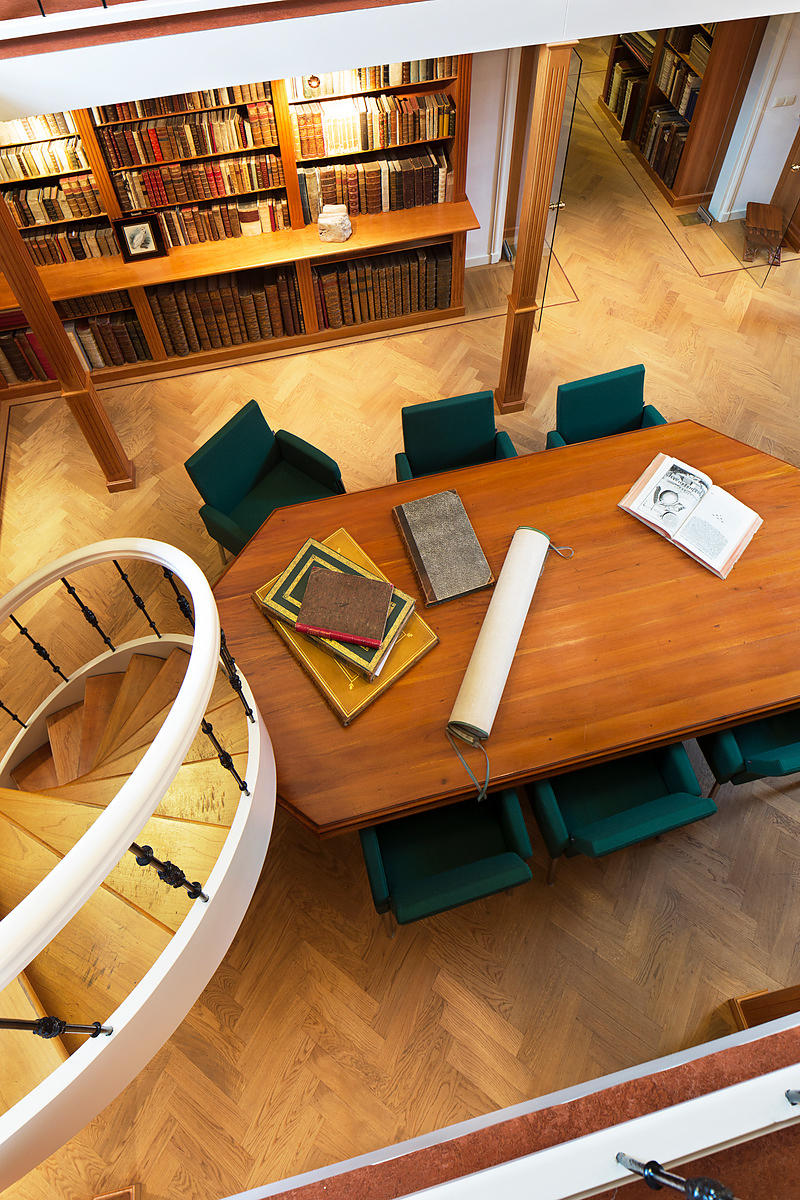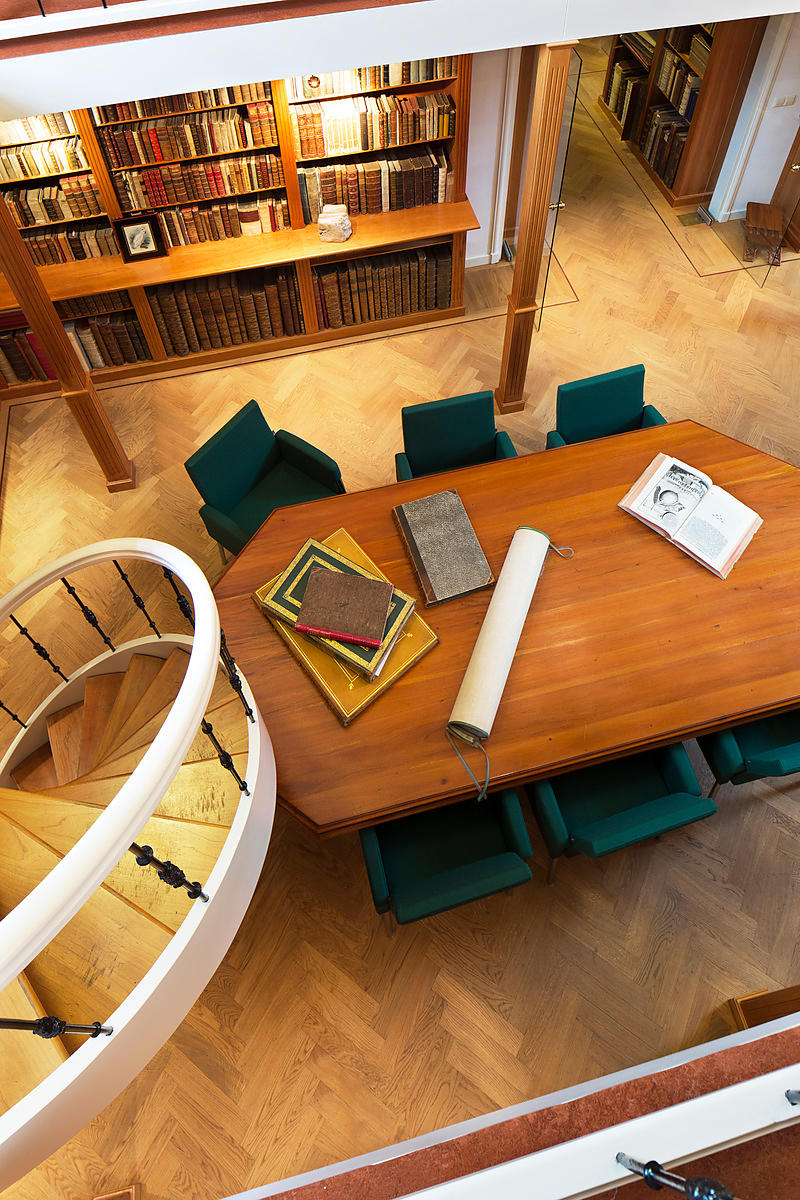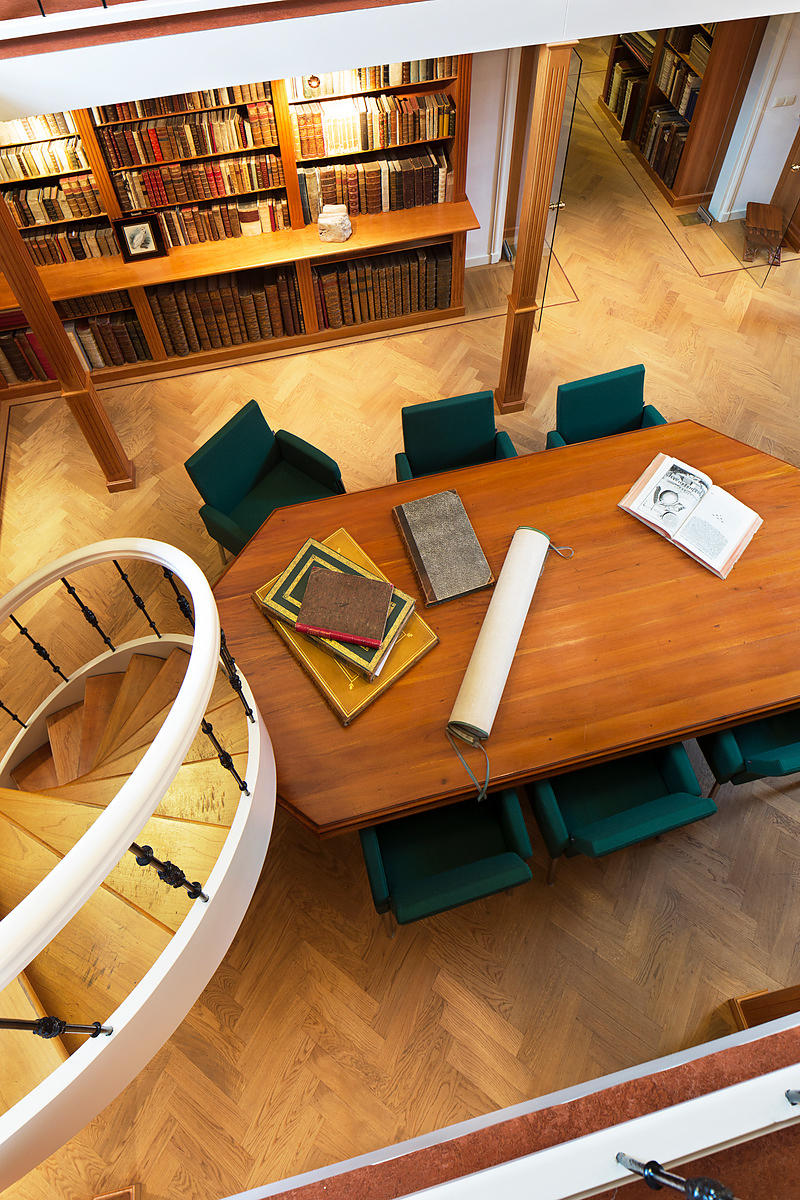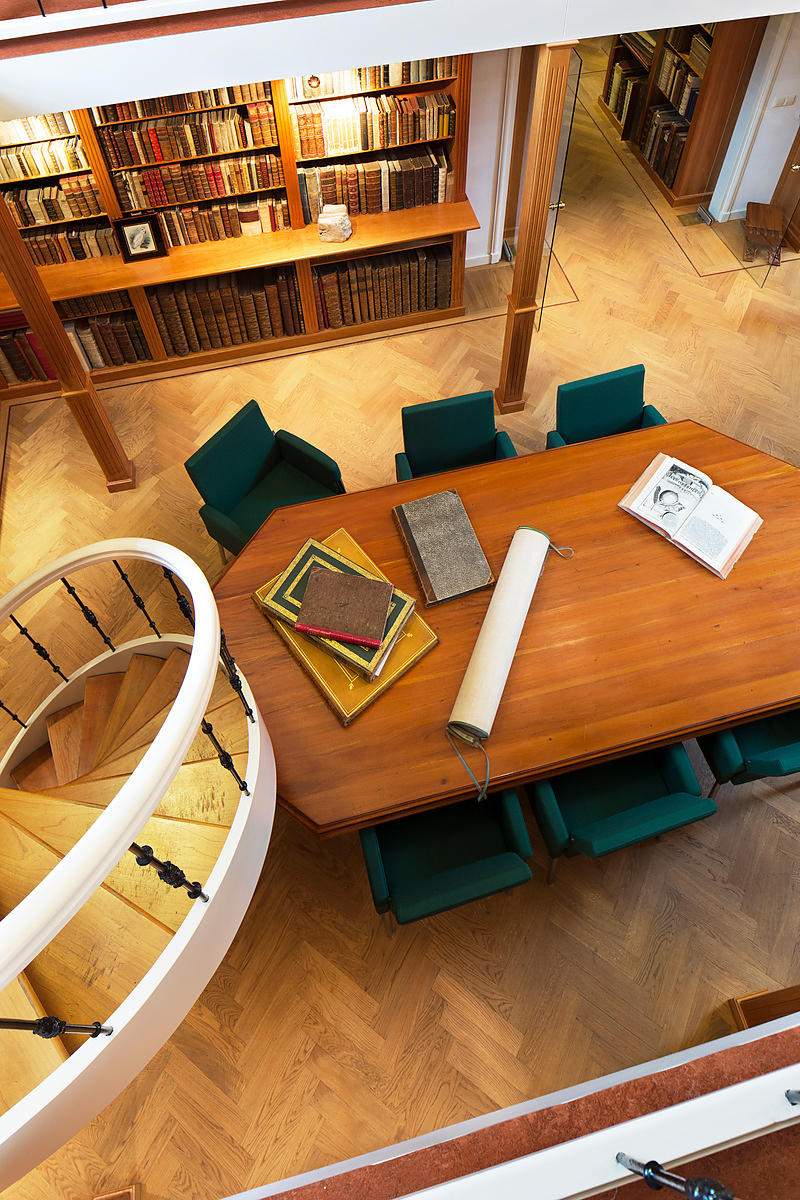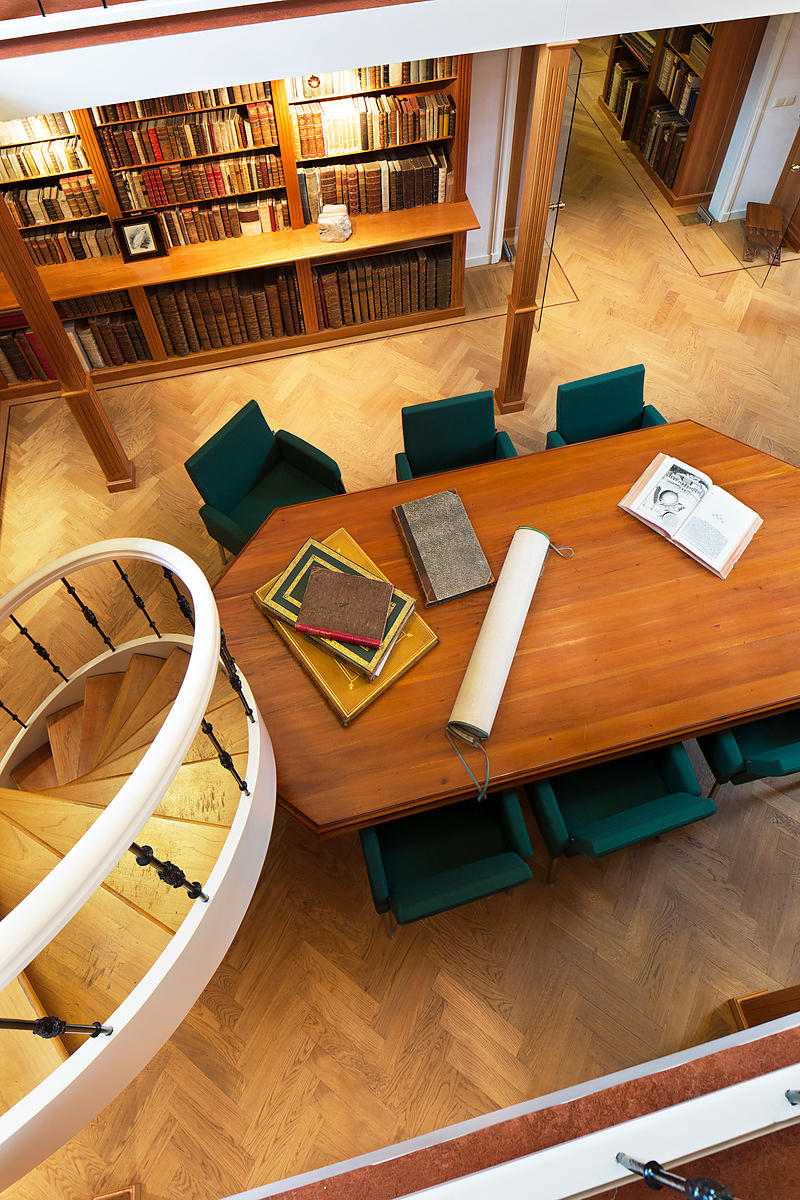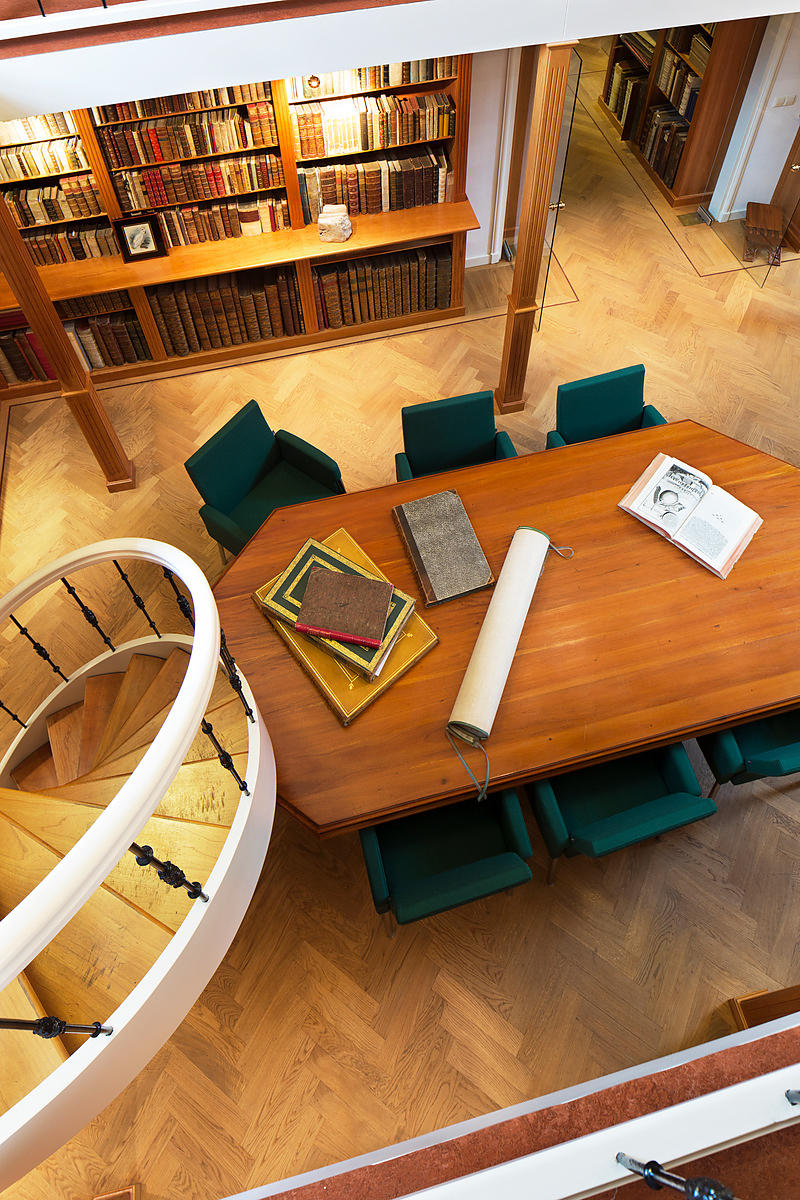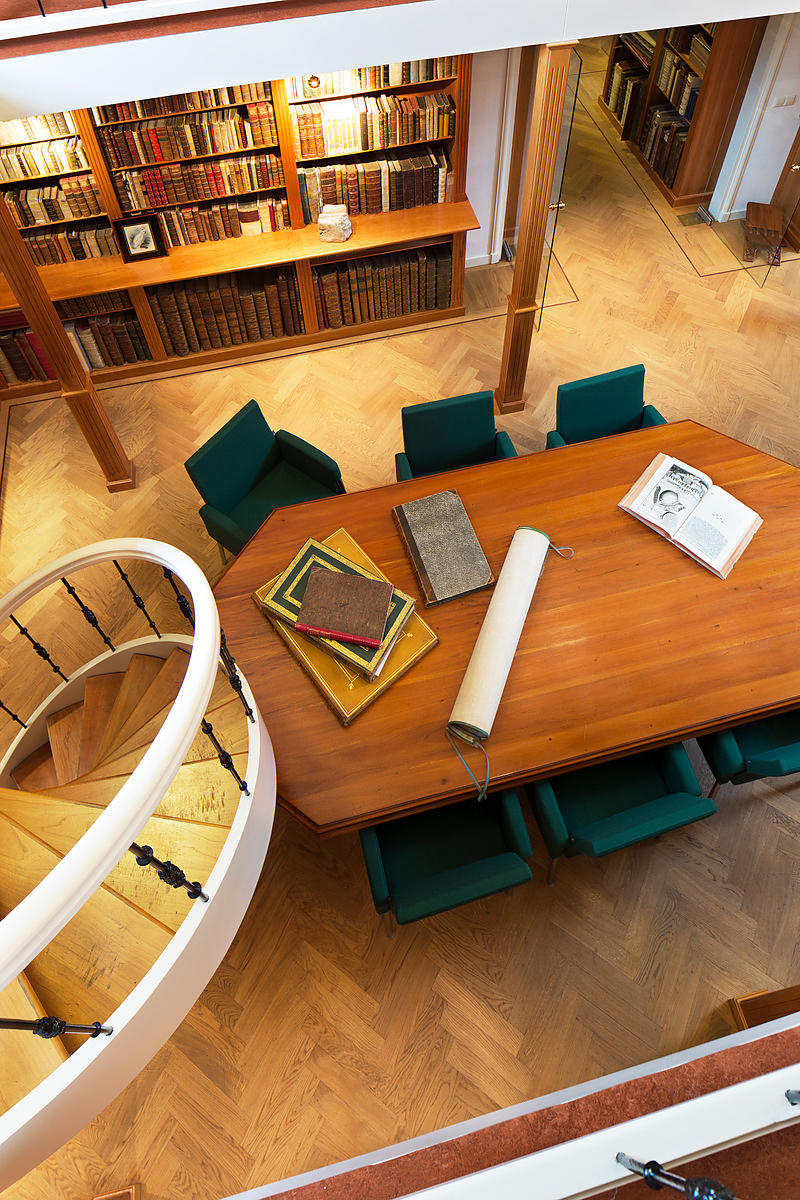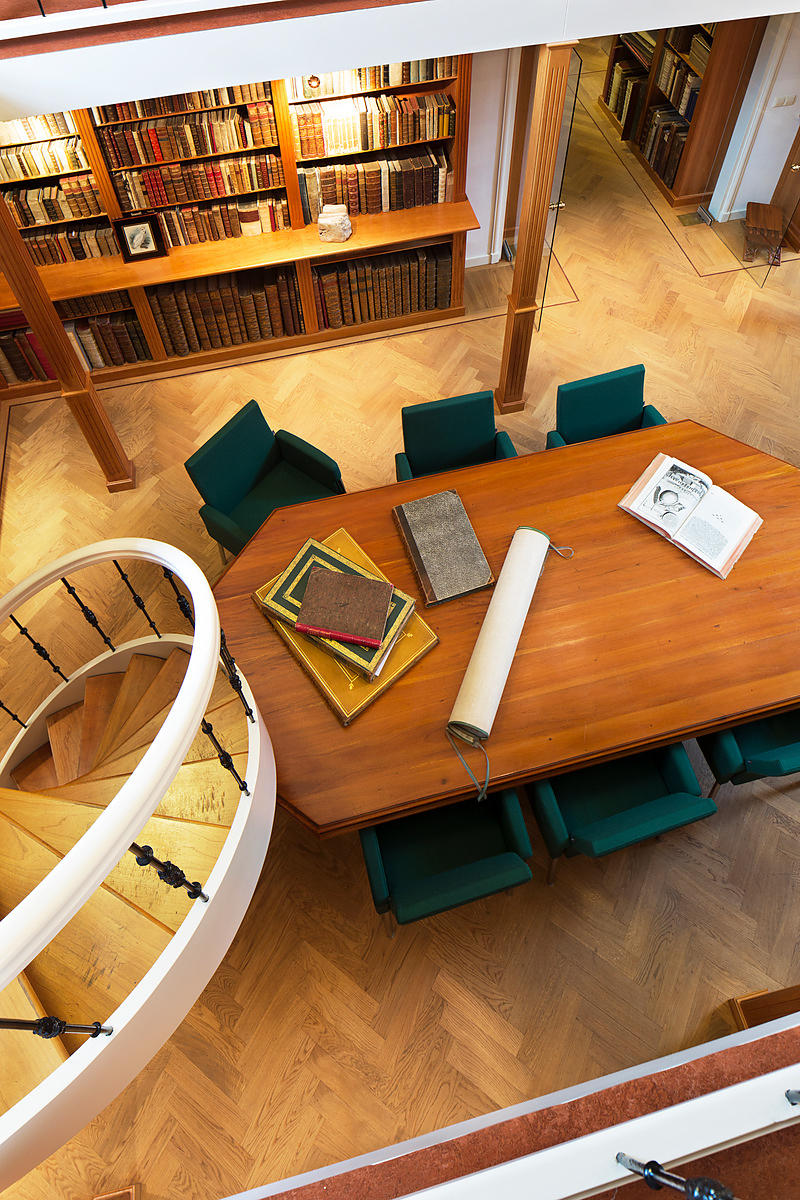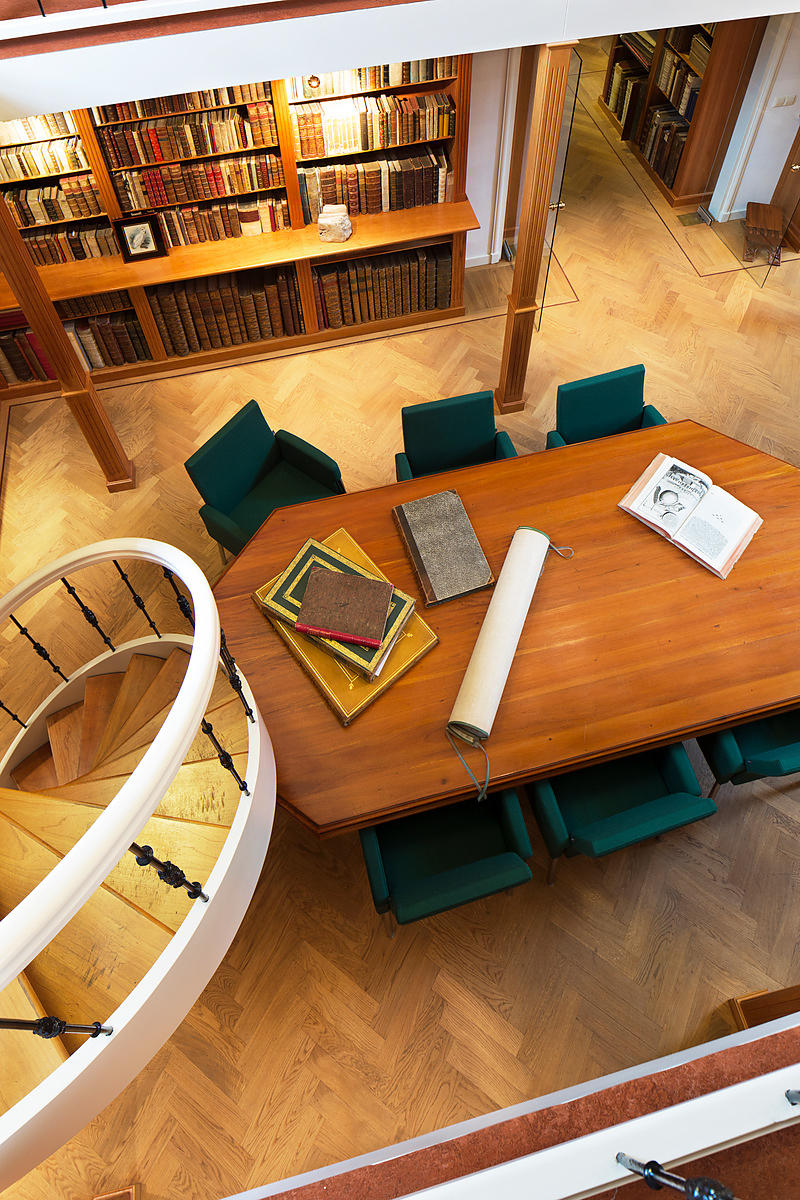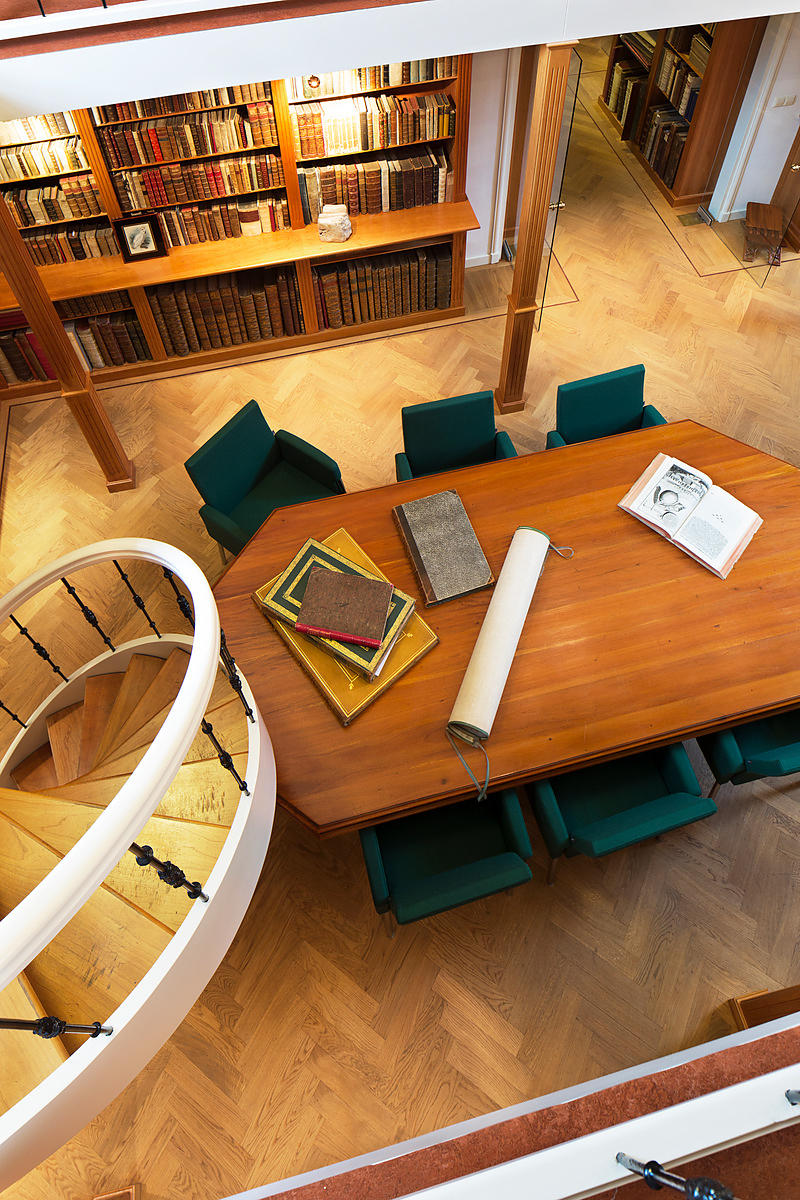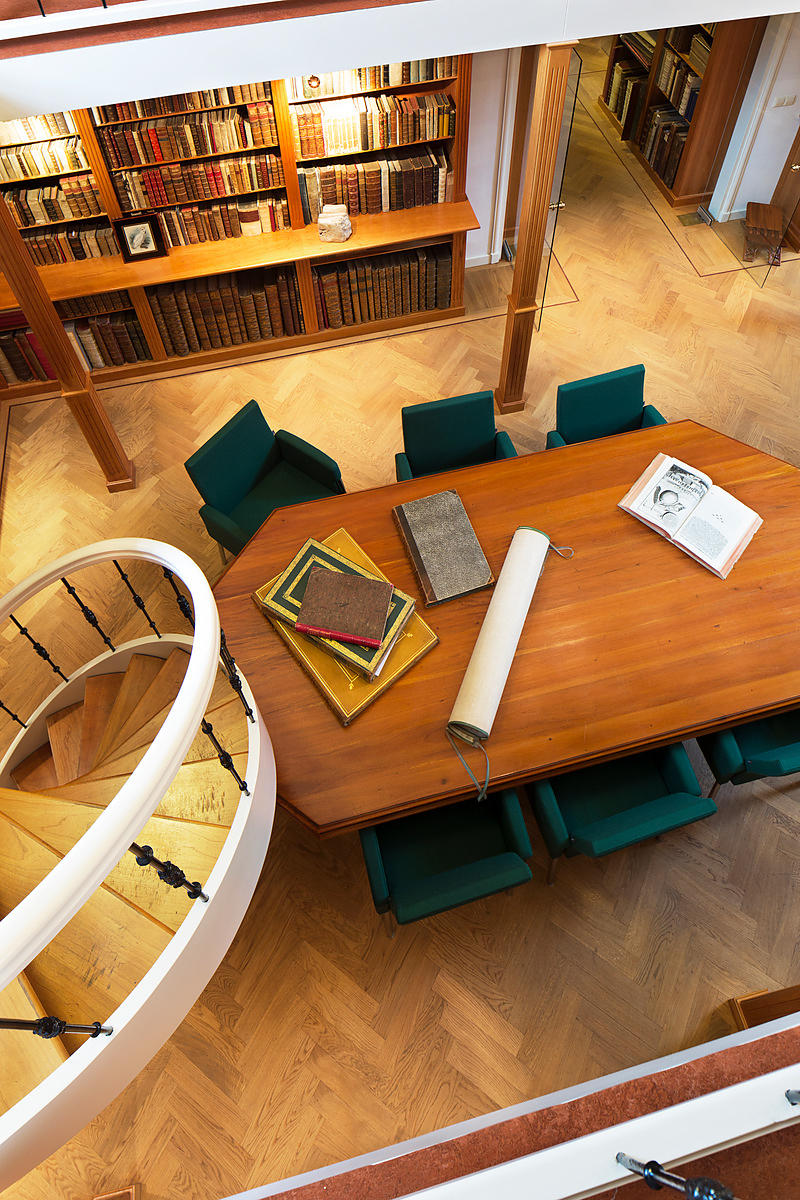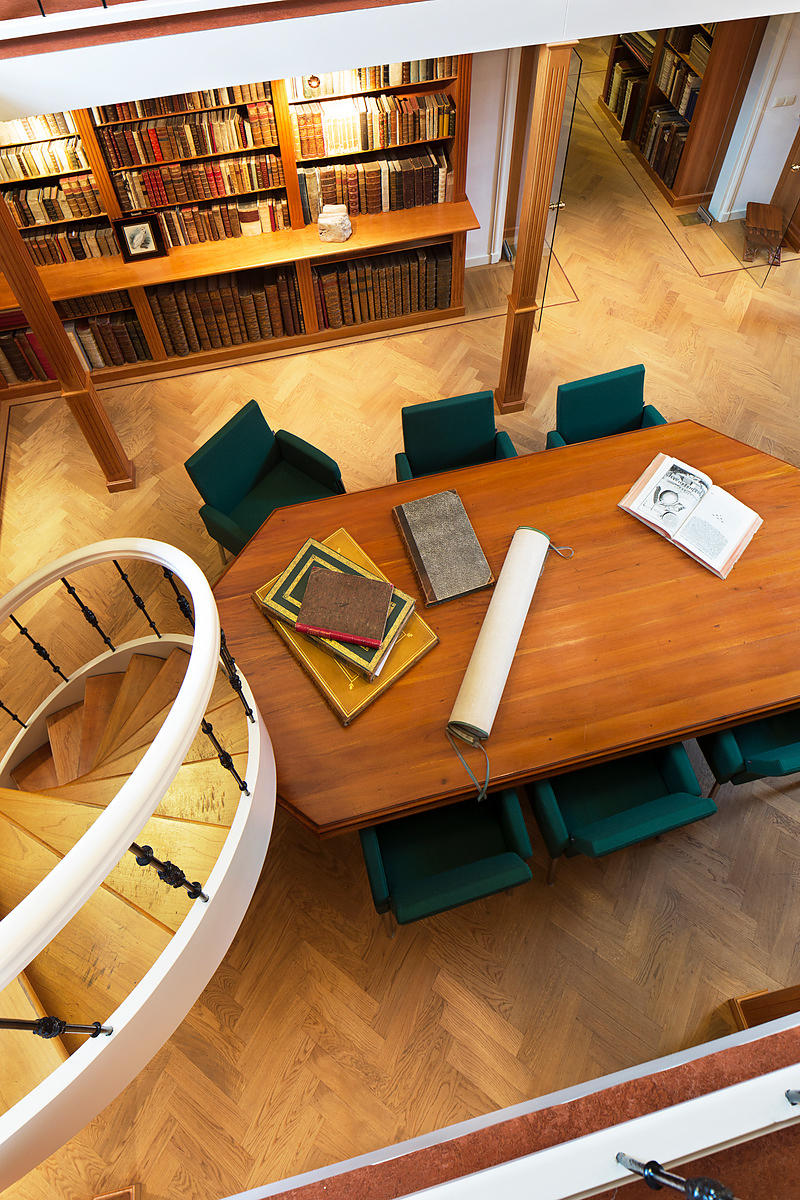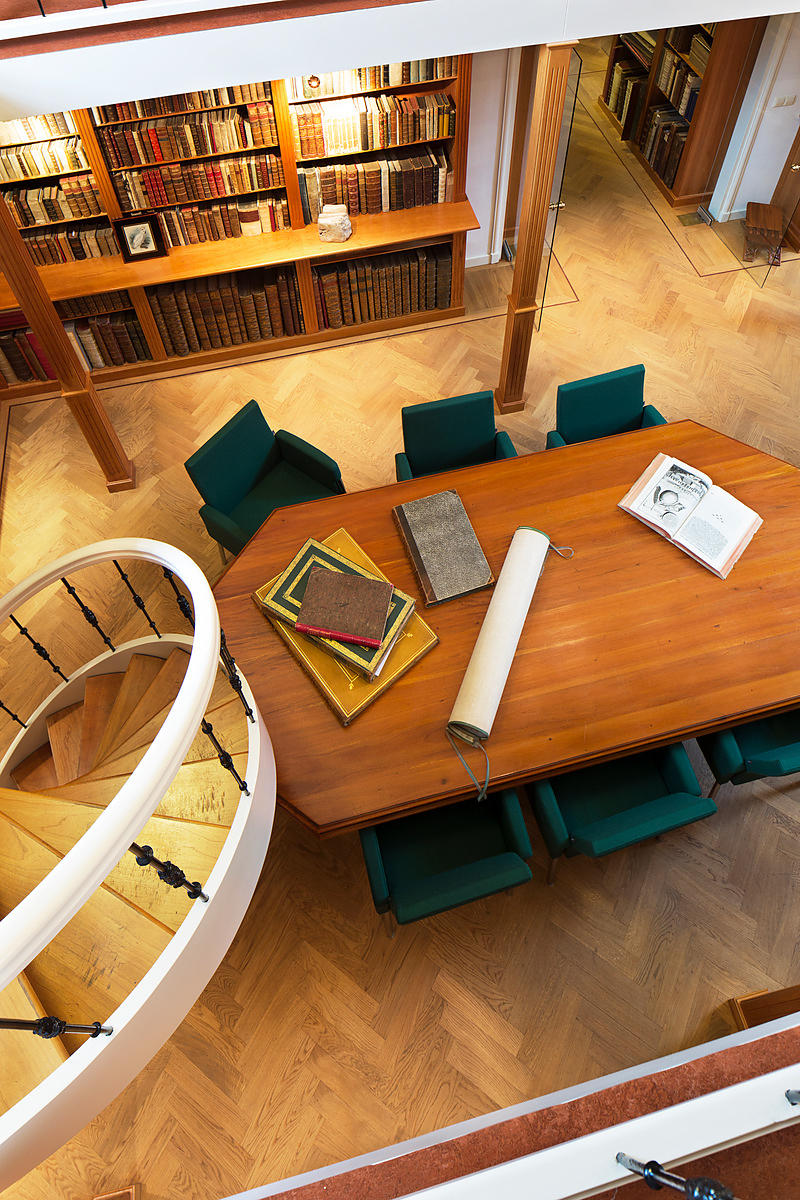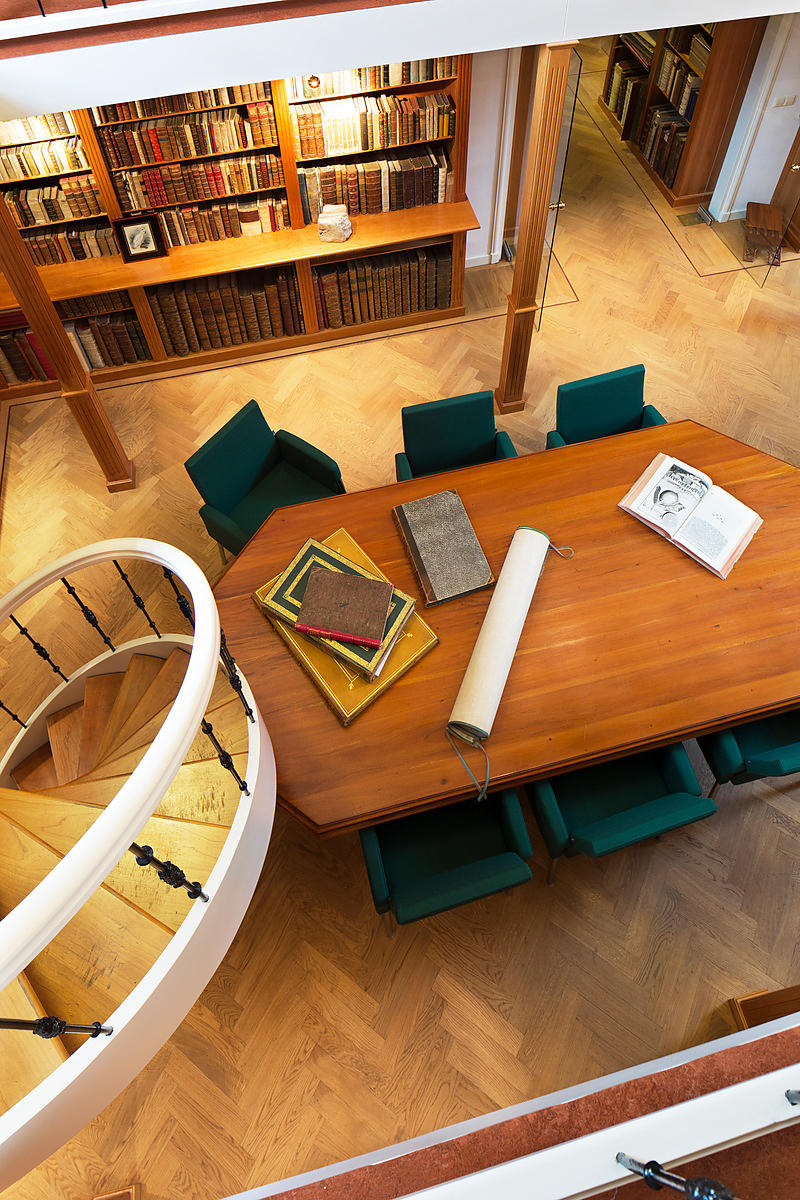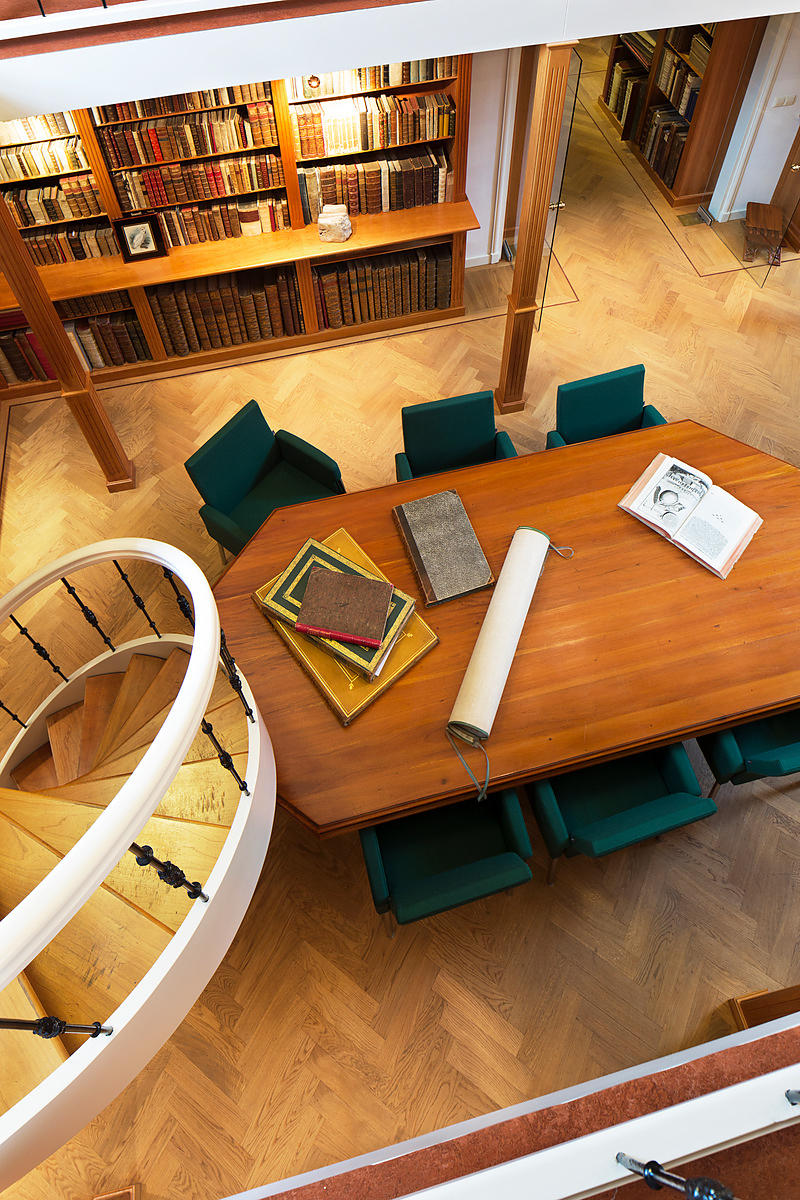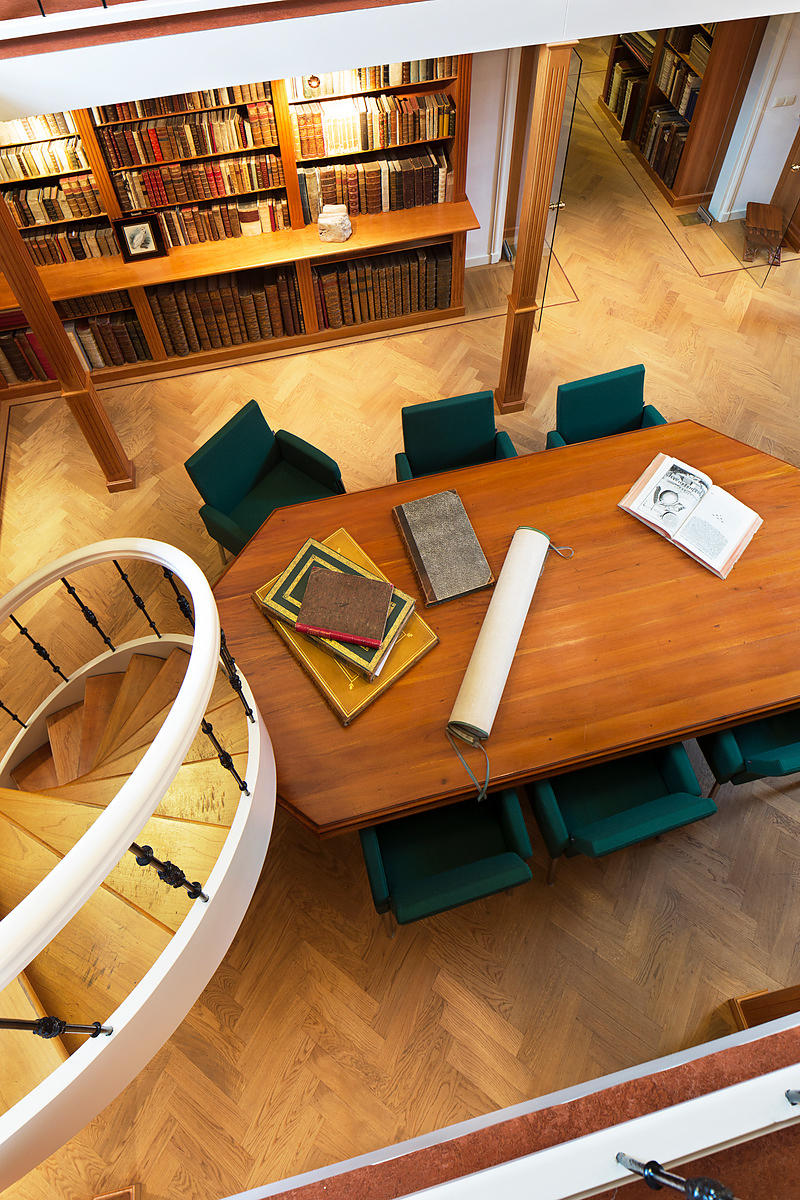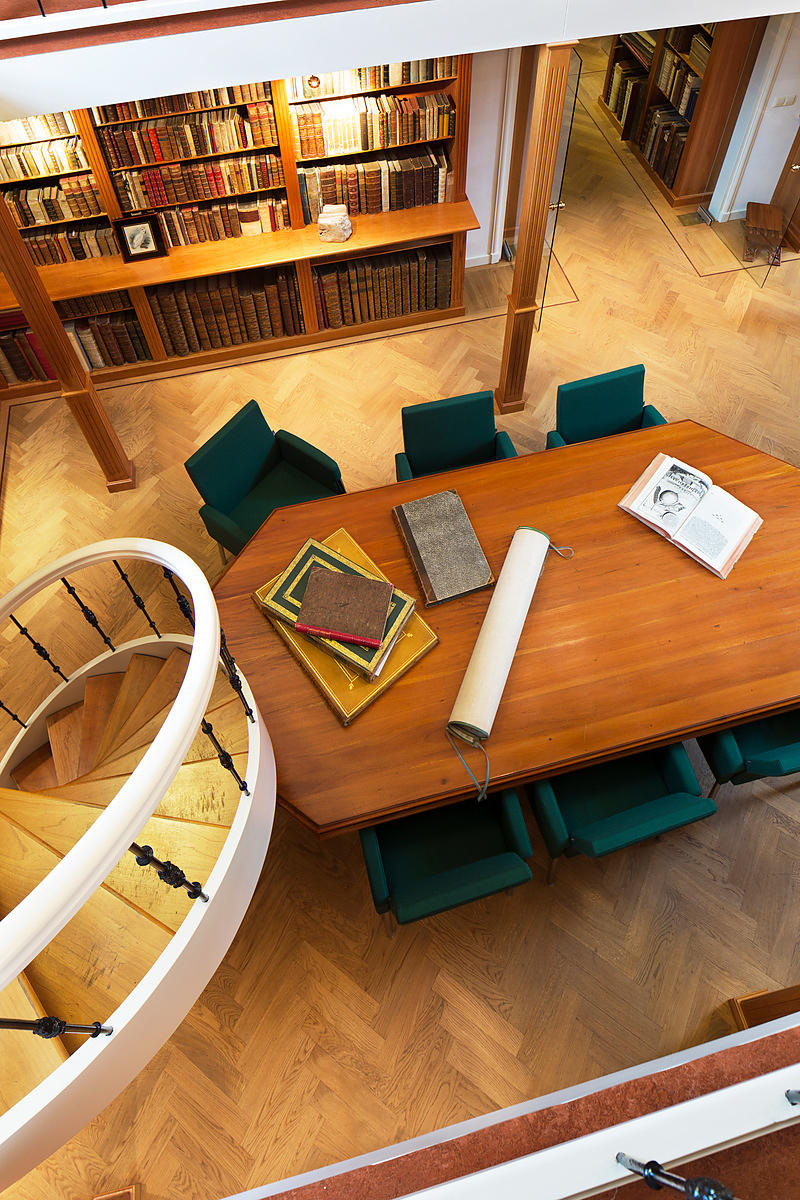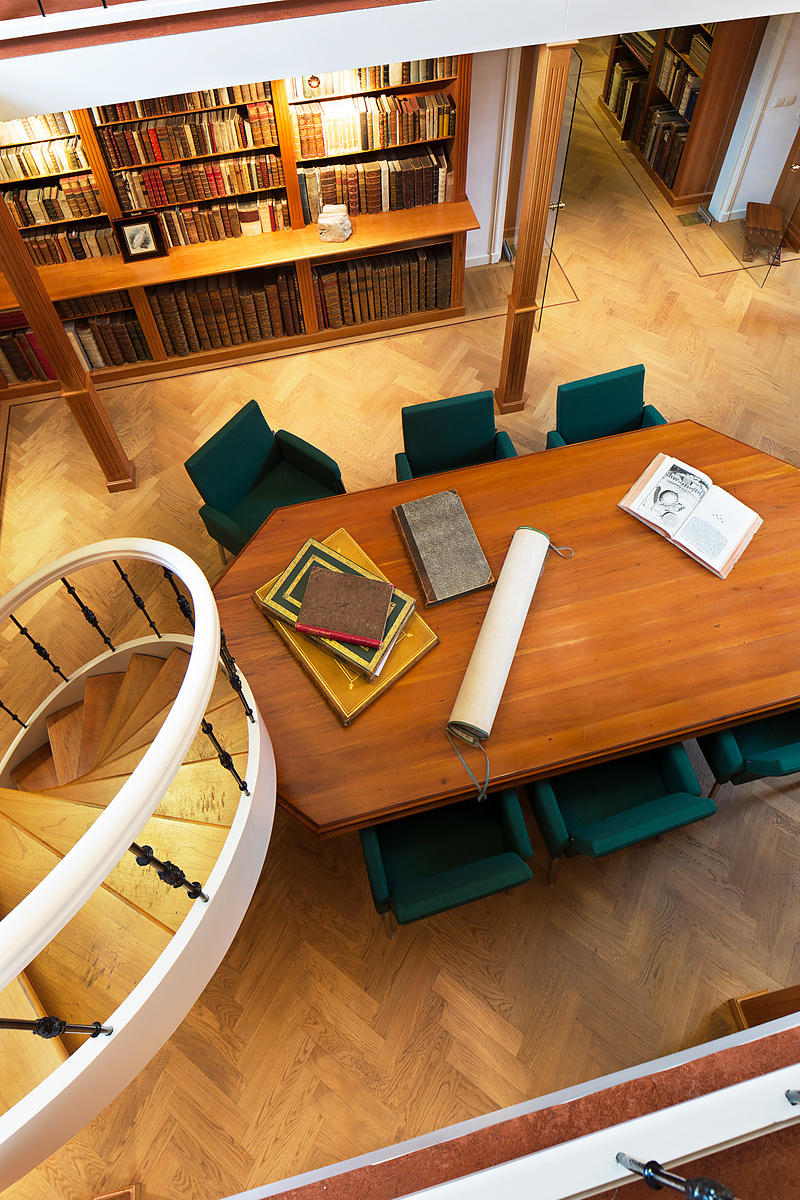 NIEUHOF, Johan.
Die Gesantschaft der Ost-Indischen Geselschaft in den Vereinigten Niederländern, an den Tartarischen Cham, und nunmehr auch Sinischen Keyser, verrichtet durch die Herren Peter de Gojern, und Jacob Keisern. Itzund zum zweiten mahle hier und dar verbessert, und üm ein guhtes theil vermehret, heraus gegeben.
Amsterdam, Jacob van Meurs, 1669. Folio (31 x 21 cm). With engraved title-page, engraved author's portrait, large folding engraved map of China, 34 double-page engraved plates and 110 half-page engravings in the text (topographic, botanical & zoological, costume, architectural, etc.), all coloured by a contemporary hand. The engraved title-page shows the Emperor of China with what must be Blaeu's 68 cm terrestrial globe (showing India & Ceylon, Southeast Asia, China, Japan & Korea, the East Indies and western Australia). Contemporary blind-tooled pigskin over wooden boards.
€ 85,000
Second edition of the German translation of "the definitive account" (Howgego) of the embassy that the VOC (Dutch East India Company) sent to the Emperor of China, the entire trip occupying the years 1655 to 1657. Nieuhof's eyewitness account was the first extensively illustrated book describing China and is, among works on China, "bis heute eines der bedeutendsten und gesuchtesten" (Walravens). The second part gives a general description of the Chinese empire, including botany and zoology. The first part covers the East Indies and Southeast Asia before going on to China itself. Japan, Korea and Formosa appear as well.
Nieuhof (1618-1672) joined the VOC in Batavia by 1655 after an earlier voyage to Brazil with the West India Company. He served as steward, artist and chronicler on Pieter de Goyer and Jacob de Keyzer's VOC embassy to the Chinese Emperor. While the embassy was more successful than the Russian one shortly before (which was not even granted an audience), the Jesuits in the Chinese court hindered contacts between the Emperor and the Protestant Dutch as much as they could. The party nevertheless got a more intimate view of China than almost any other Dutch visitors of the 17th century, and the breadth of Nieuhof's interests and the large number of drawings he made provided a wealth of new material that makes the present work an essential primary source. Nieuhof apparently didn't return to the Netherlands until 1670, but sent his manuscript and drawings.
Slightly thumbed, some occasional browning and minor foxing, a few water stains, restorations to the engraved title-page and the folding map with folds reinforced, still a good copy and the binding in very good condition. An essential primary source for any study of seventeenth-century China and especially its relations with the Netherlands, coloured by a contemporary hand.
Cordier, Sinica, col. 2346; Howgego, to 1800, G85 & N25; Landwehr & V.d. Krogt, VOC 541 note; Tiele, Bibl. 801 note; Walravens, China illustrata 64.
Related Subjects: