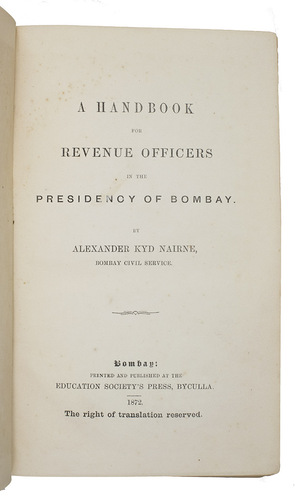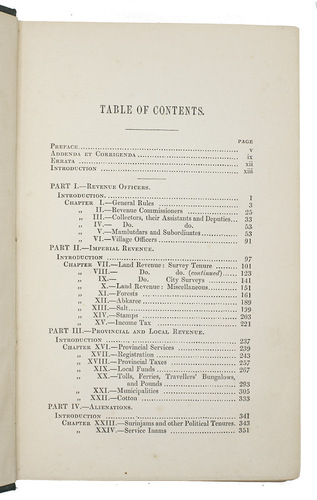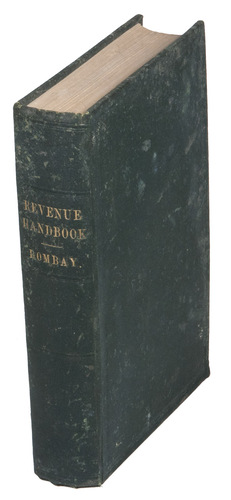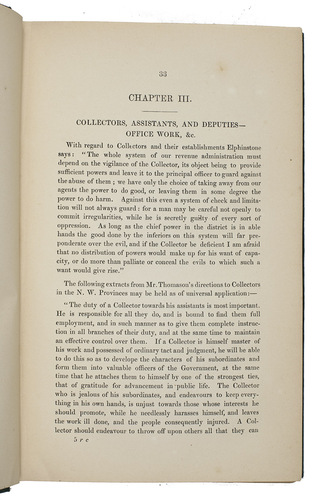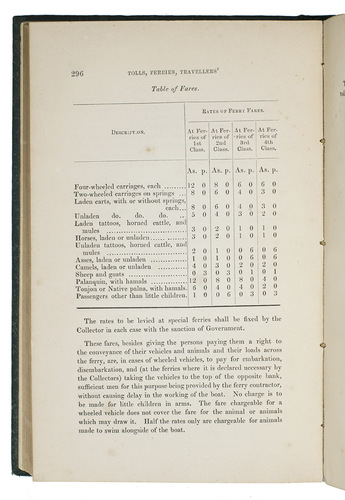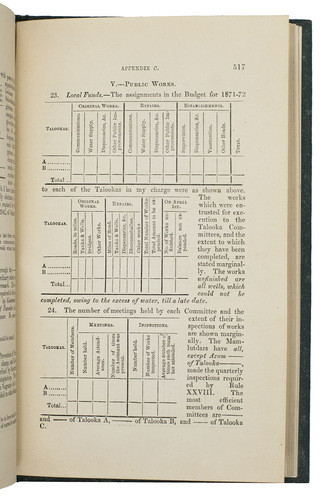 NAIRNE, Alexander Kyd.
A handbook for revenue officers in the presidency of Bombay.
Bombay (Byculla district), Education Society's Press, 1872. Large 8vo. Original publisher's green cloth, title in gold on spine. XVI, 569, [1 blank] pp.
€ 2,500
Very rare first edition of a guide for government officials in the presidency of Bombay, an administrative subdivision of British India. The author, Alexander Kyd Nairne, worked for the Bombay civil service and the government had him compile the relevant information and write a handbook for other civil servants tasked with administering and collecting taxes. The book is divided into five parts and informs the reader of general and particular rules relating to imperial, provincial and local taxes and several important special cases and exceptions to the rules. Not much is known about the personal life of the author. A second edition appeared in 1878, while a third edition, revised by H.A. Acworth, appeared in 1884. All editions are rare.
Binding somewhat soiled. Some slight foxing throughout and some browning in the endpapers, but overall in good condition. KVK & WorldCat (2 copies).
Related Subjects: