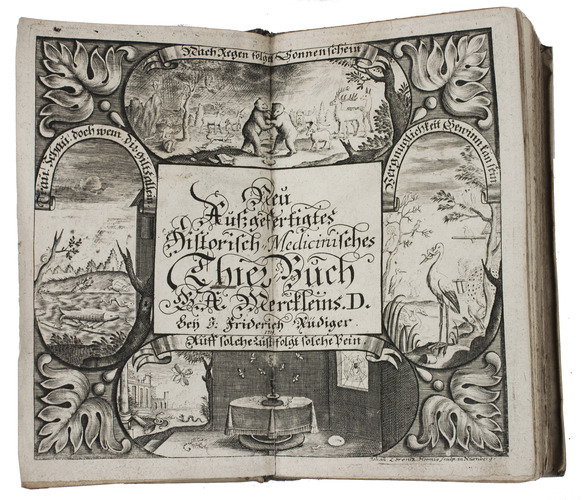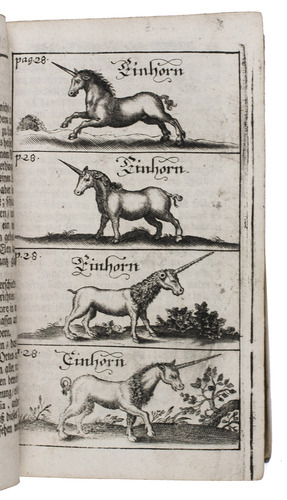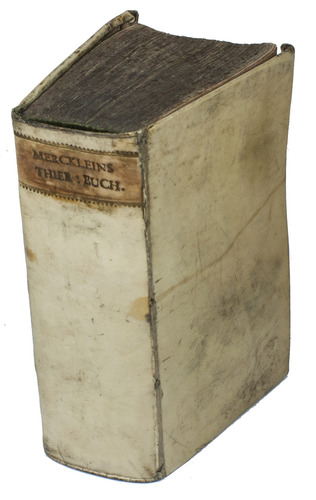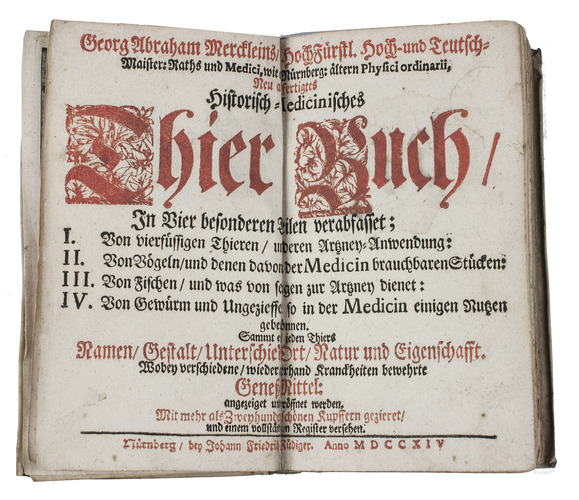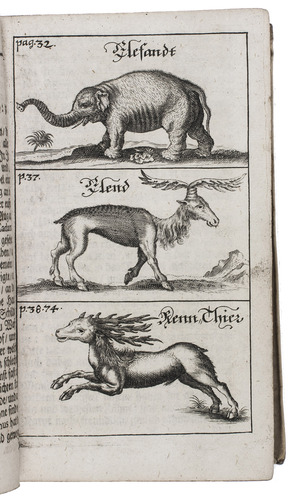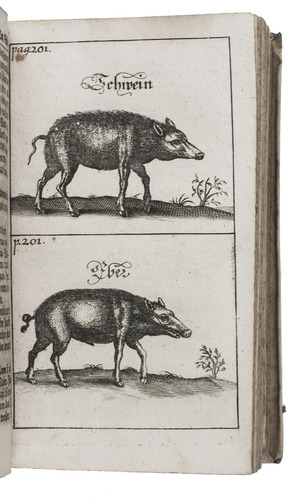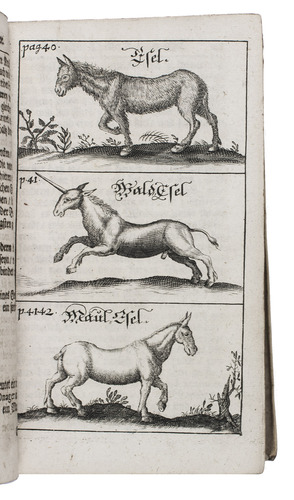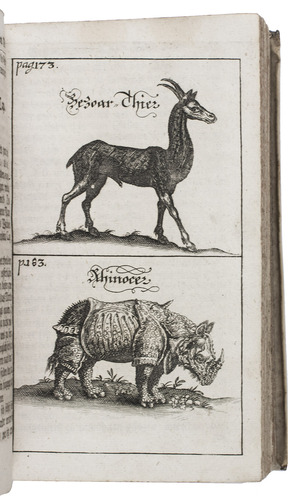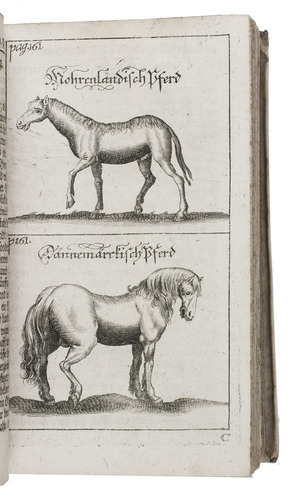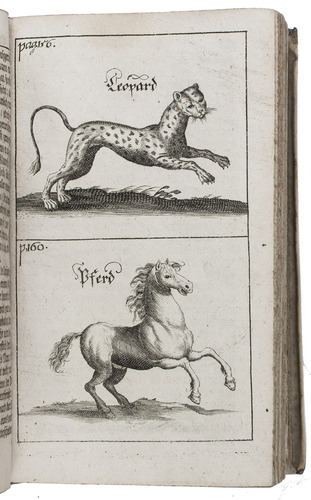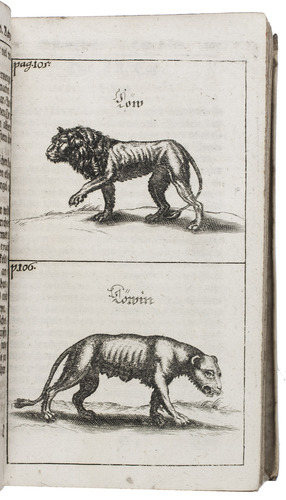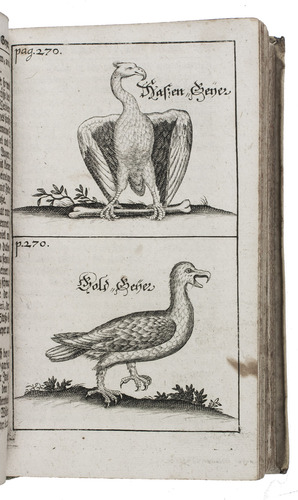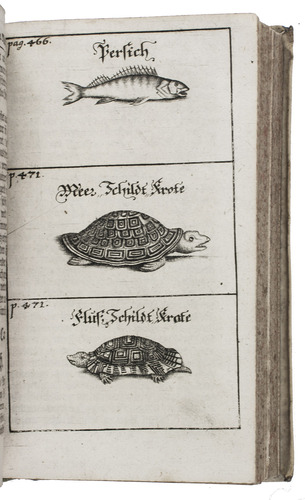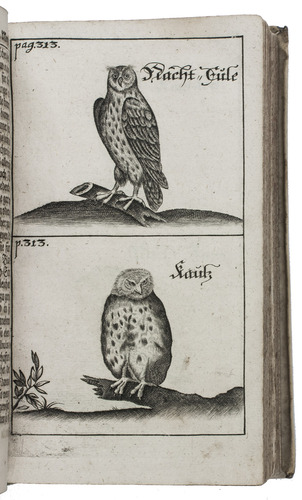 MERCKLEIN, Georg Abraham.
Neu ausgefertigtes historisch-medicinisches Thier-Buch in vier besonderen Theilen verabfasset; ... Wobei verschiedene, wieder allerhand Kranckheiten bewehrte Geness-Mittel: angezeiget.
Nuremberg, Johan Friedrich Rüdiger, 1714. 8vo. With a double-page engraved frontispiece, engraved by Johan Lorentz Hönnig, a double-page letterpress title-page printed in red and black, and 95 engraved plates, each depicting several animals. Contemporary vellum.
€ 3,500
Second edition of a pre-Linnean zoological work, describing in 4 parts the names, appearance, characteristics, qualities and habitats of quadrupeds, birds, fishes and invertebrates, together with their medicinal qualities and uses, by the German physician Georg Abraham Mercklein (1644-1702). He frequently cites (classical) authorities in the fields of medicine and natural history, like Galenus and Aristotle. Also included are some mythological animals, including several kinds of unicorn (p. 28) and a dragon (p. 611). Ten pages are devoted to the characteristics of the silkworm (pp. 678-687). At the end an index of the animals, illnesses and cures.
With an early owner's inscription on first flyleaf. Slightly browned, some marginal thumbing or minor stains, but still in very good condition. Binding slightly soiled, but in good condition.[26], 732, [72] pp.Nissen, ZBI 2790; VD18 12232300; cf. Krivatsy 1772.
Related Subjects: