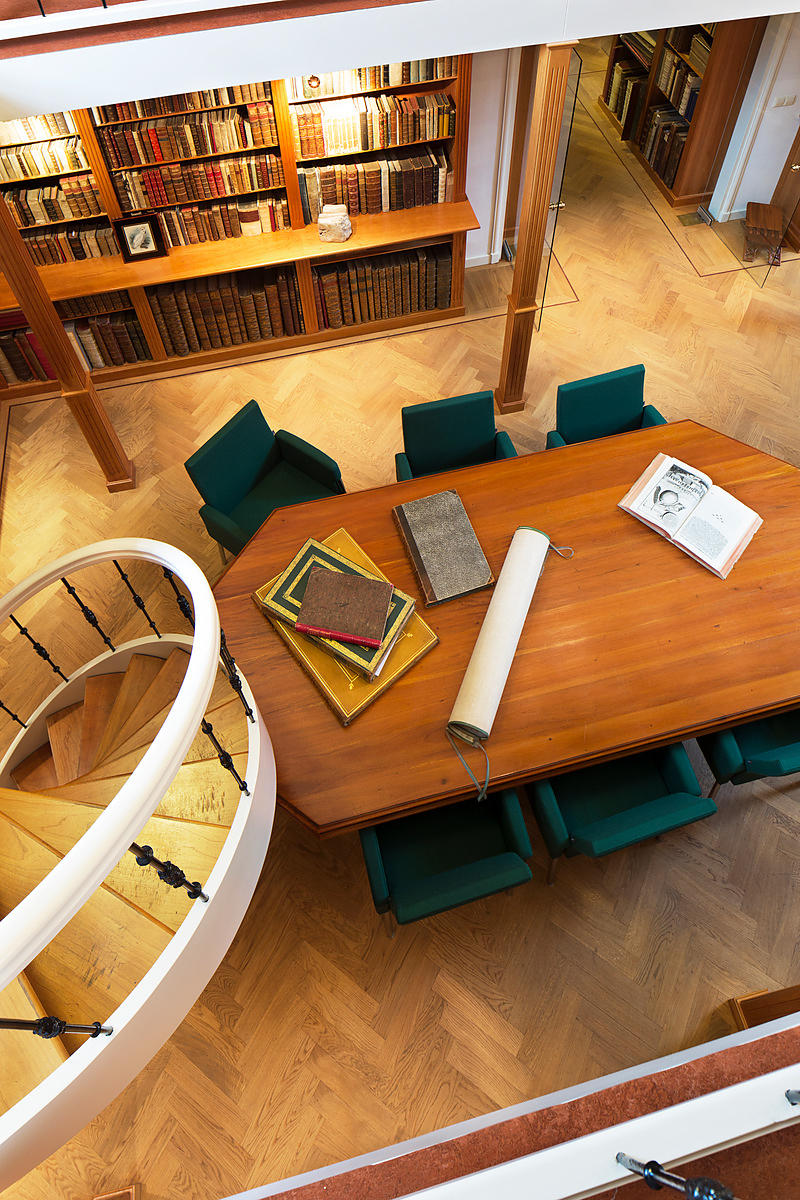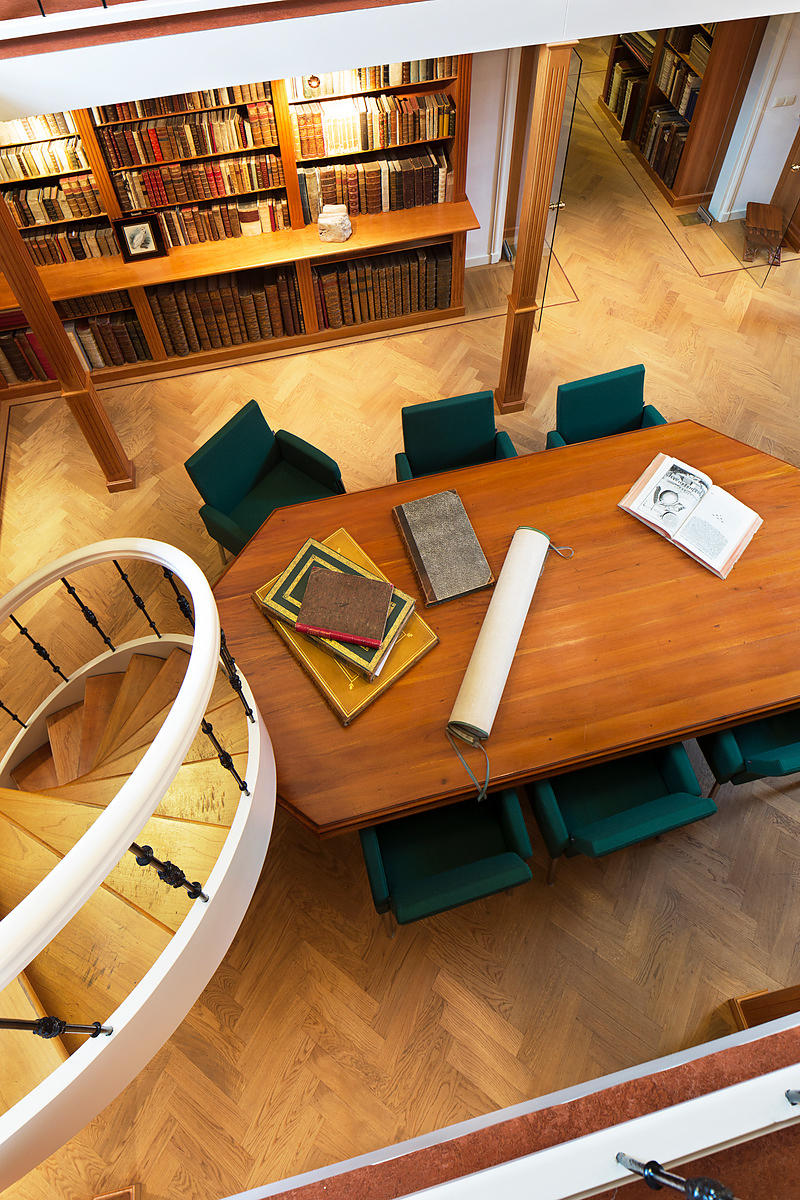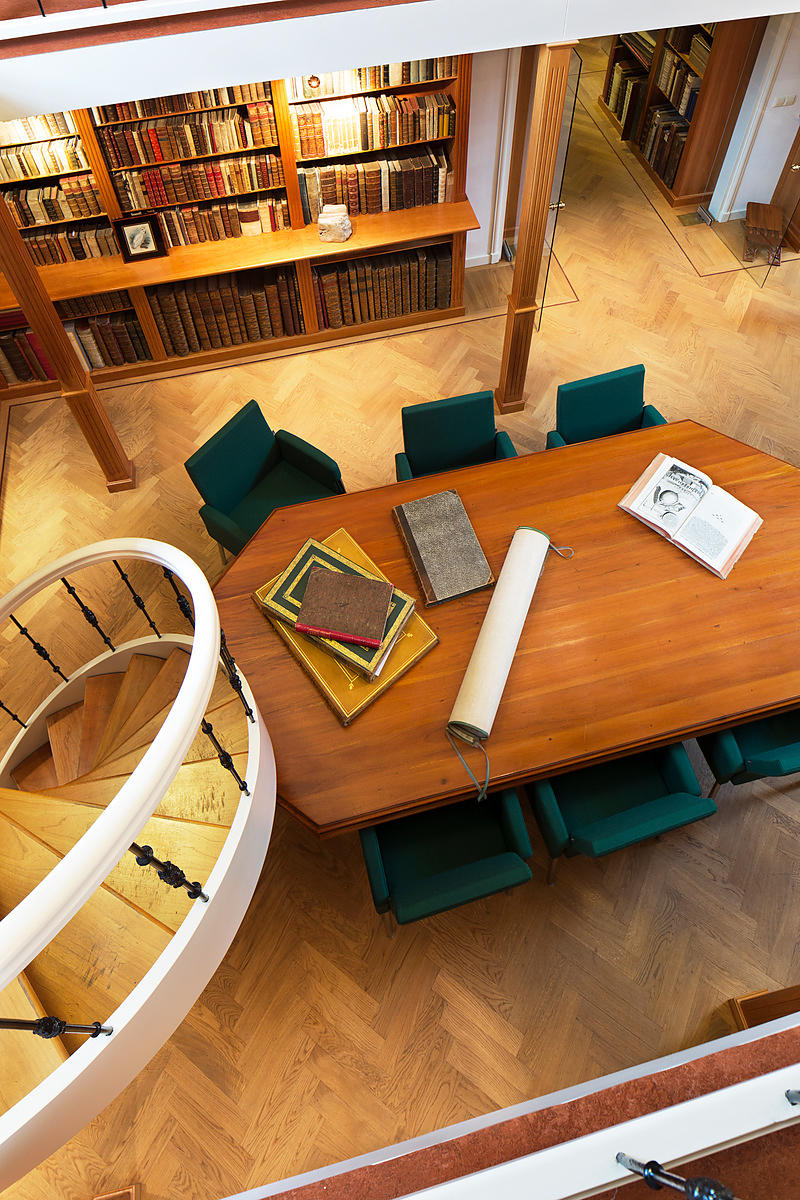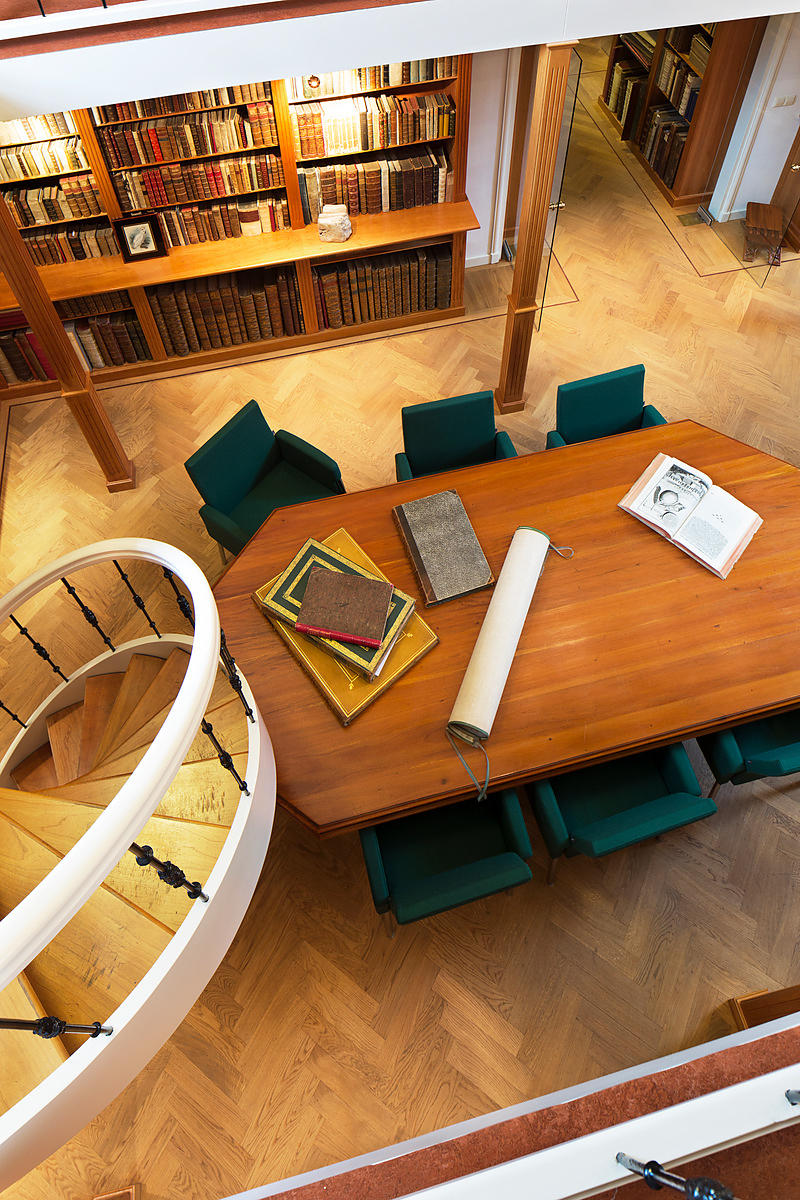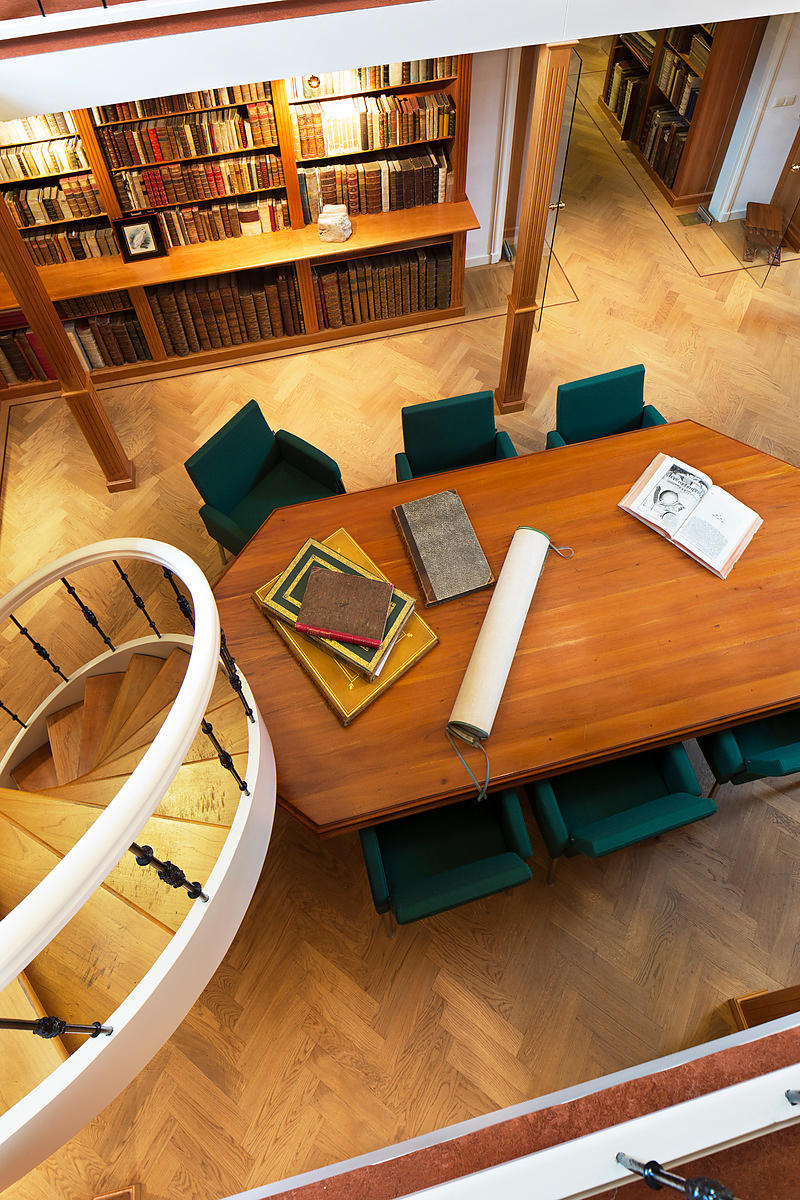 MEIR ben BARUCH of Rothenburg.
Sefer she'elot u-teshuvot.
Cremona, Vincenzo Conti, [5]317 [= 1557]. 4to (21 x 15.5 cm). With the title in a 4-piece woodcut border, a decorative woodcut factotum and a typographic vine-leaf ornament (Vervliet 7). Set in semi-cursive (rabbinical) Hebrew type with Sephardic meruba (square) Hebrew for the title, headings, etc. Contemporary limp vellum.
€ 9,500
First edition of a Mediaeval classic of both Jewish law and rites and rituals and other matters in daily life, presented in the form of 315 questions with answers by Rabbi Meir ben Baruch of Rothenburg (Worms ca. 1215-Ensisheim, Alsace 1293). The title means "Book of questions and answers", but it is sometimes given the Latin title "Responsa". Meir was one of the greatest Ashkenazic poseks, legal scholars who clarified difficult or ambiguous points in the halakha, the body of Jewish religious law deriving from the Torah, the Talmud, other rabbinical sources and ancient custom. In addition to ritual and religious law he deals with matters of business, real estate, inheritance, marriage, sureties, trusts, community government, community property, taxation and much more, including cases concerning relations between Jews and Christians. His writing style is colourful, occasionally passionate, and he did not suffer fools gladly, so that his answers often provide personal details and criticisms that make the book not merely a vast treasure of information but also an interesting read. Courts, judges, rabbis, congregations and other religious organizations and even private individuals throughout the Jewish diaspora submitted questions to Meir for his opinions and he sent them written answers. Quite unusually for the time, he also kept a record of the questions and his answers, creating an archive of legal precedent. The present edition also includes glosses on Meir's answers by Perez ben Elijah of Corbeil (d. ca. 1295). Meir's book remains an essential reference for any study of Mediaeval Jewish culture.
With an early Hebrew inscription on the front cover, mentioning Shelomo Levy, and another on the first free endleaf. With a few small worm holes in the title-page and water stains in about 25 leaves, mostly minor and mostly marginal, but otherwise in very good condition and with generous margins. The vellum of the binding is stained and somewhat wrinkled, with a tear in the spine, minor damage along some board edges, only remains of the ties, and one sewing support has come loose from the front board. First edition of one of the most important sources for Mediaeval Jewish law and customs.108, [15], [1 blank] pp.Adams M1045; Amram, Makers of Hebrew books in Italy, p. 319; Cowley, p. 420; Fürst, Bibl. Judaica, p. 176; Heller, Sixteenth century Hebrew book, vol. 1, p. 457; Roest, p. 774; Steinschneider 6323.2; Vinograd, Cremona 15; Zedner 578.
Related Subjects: