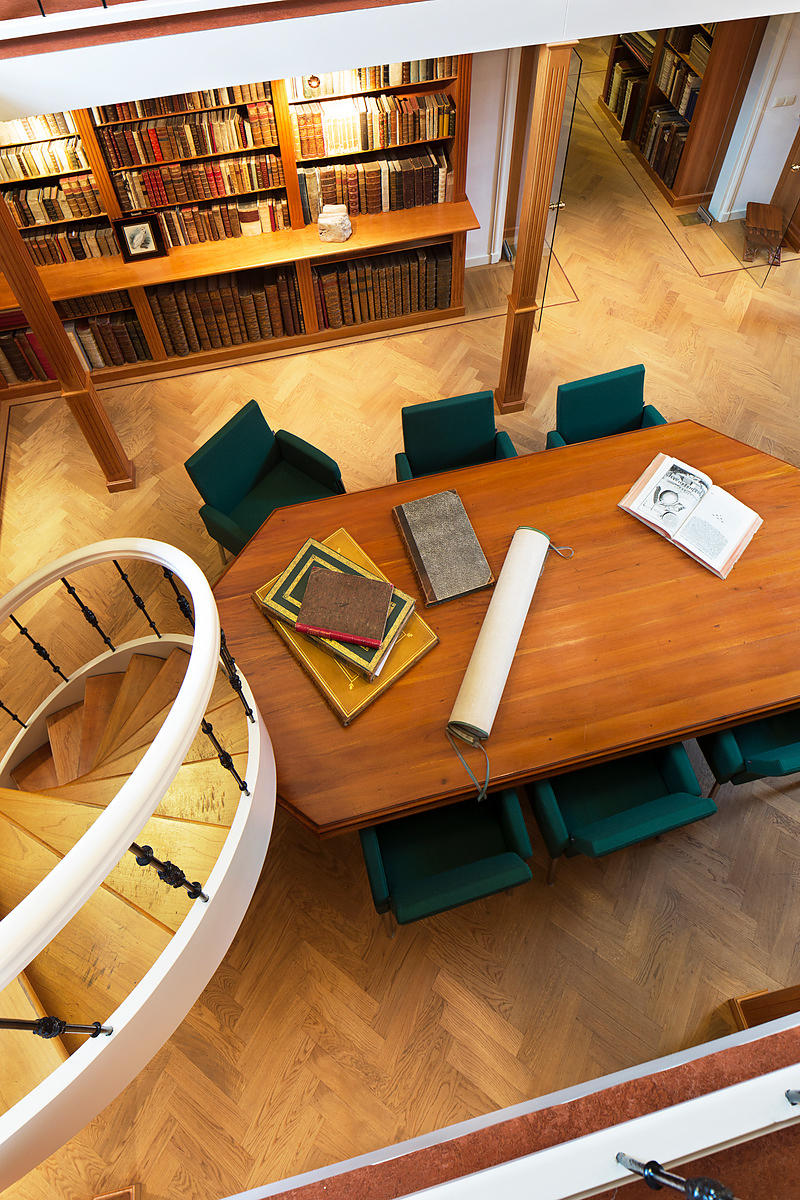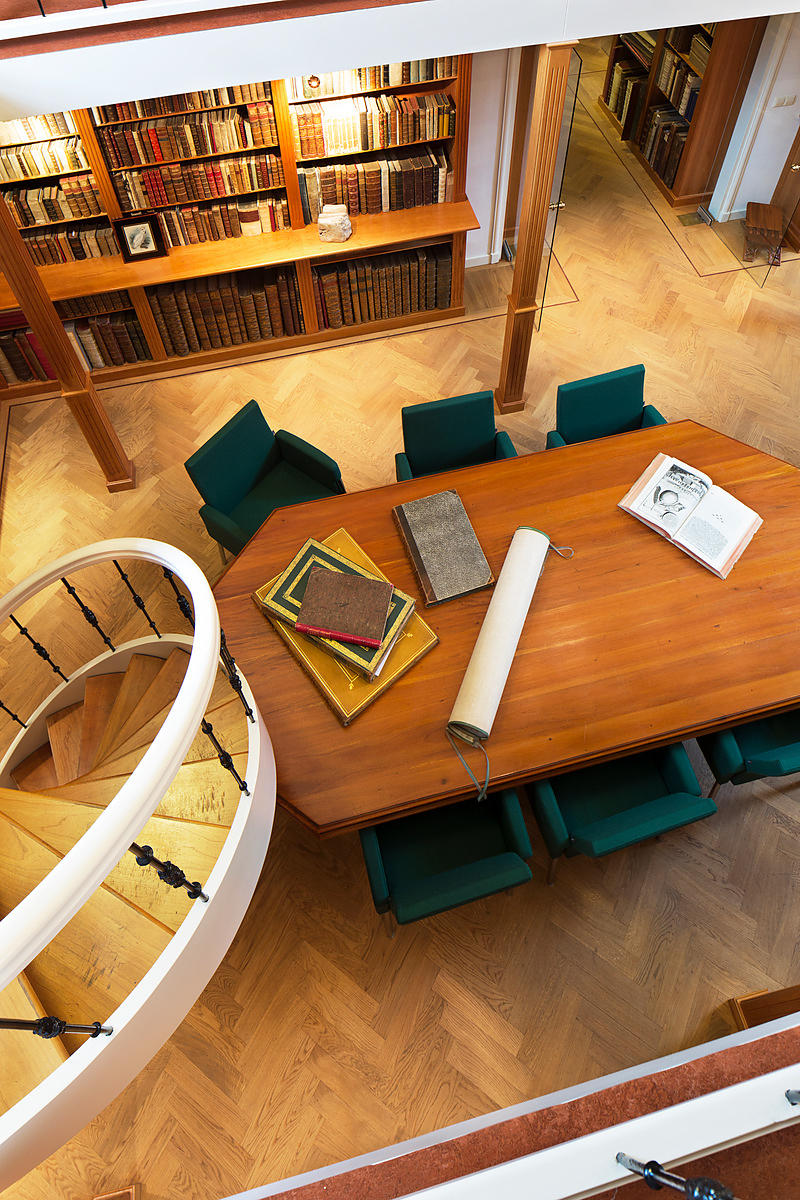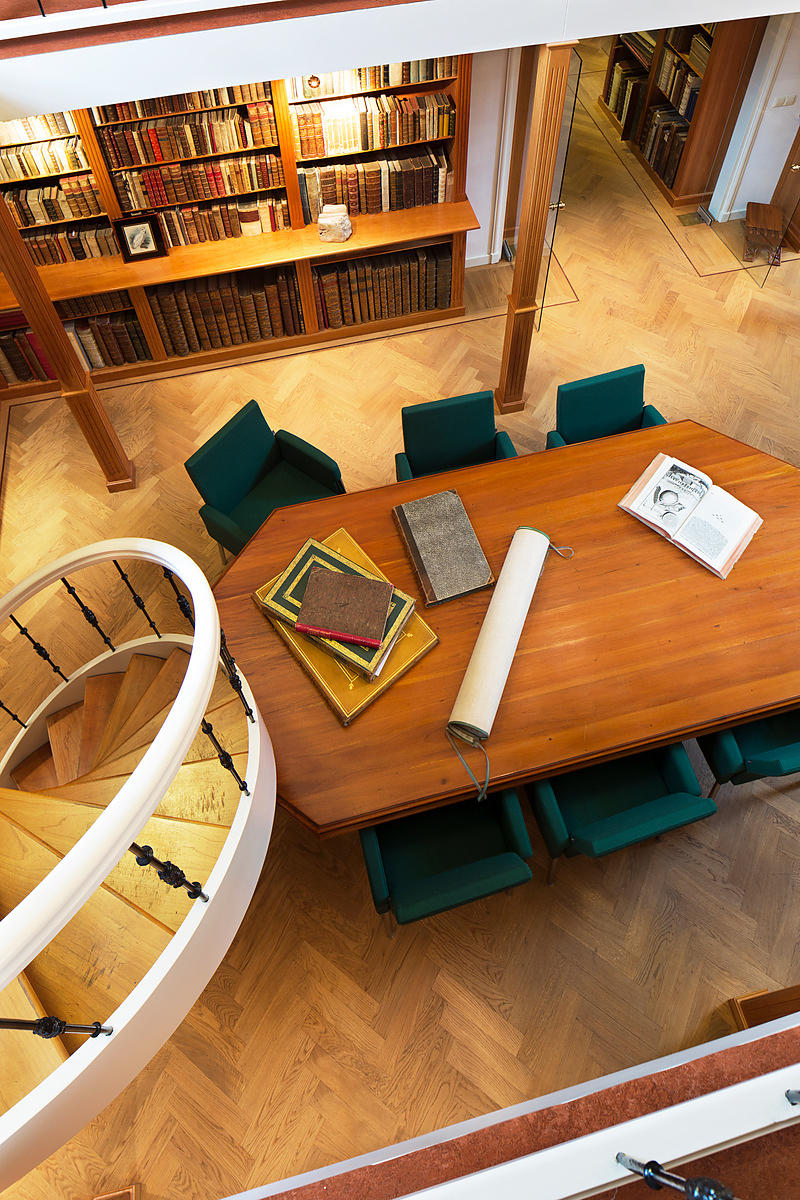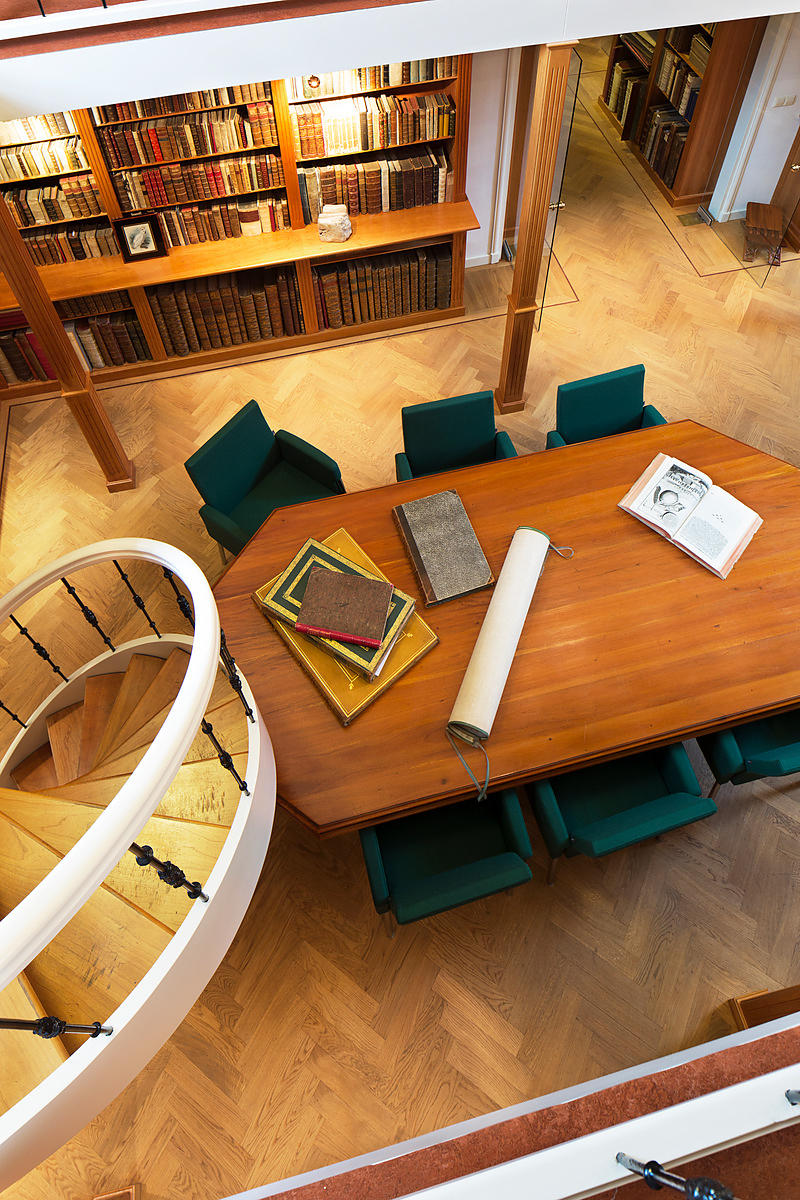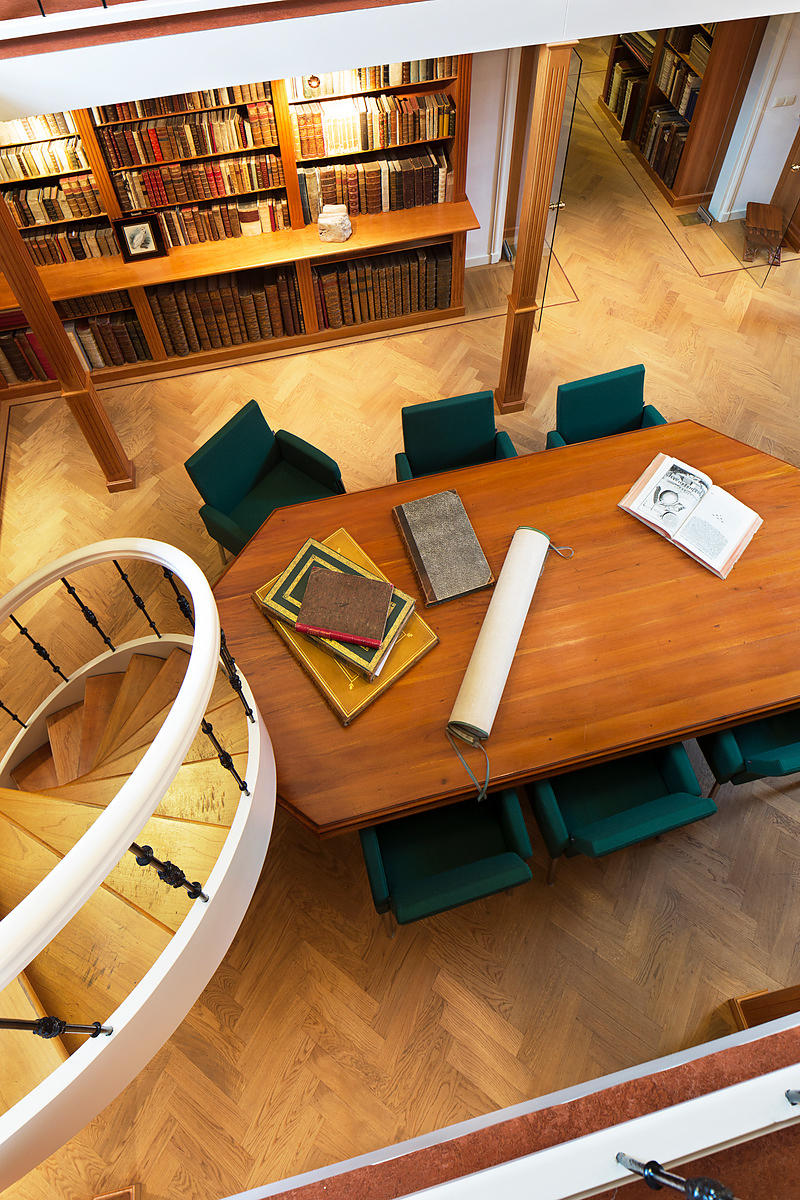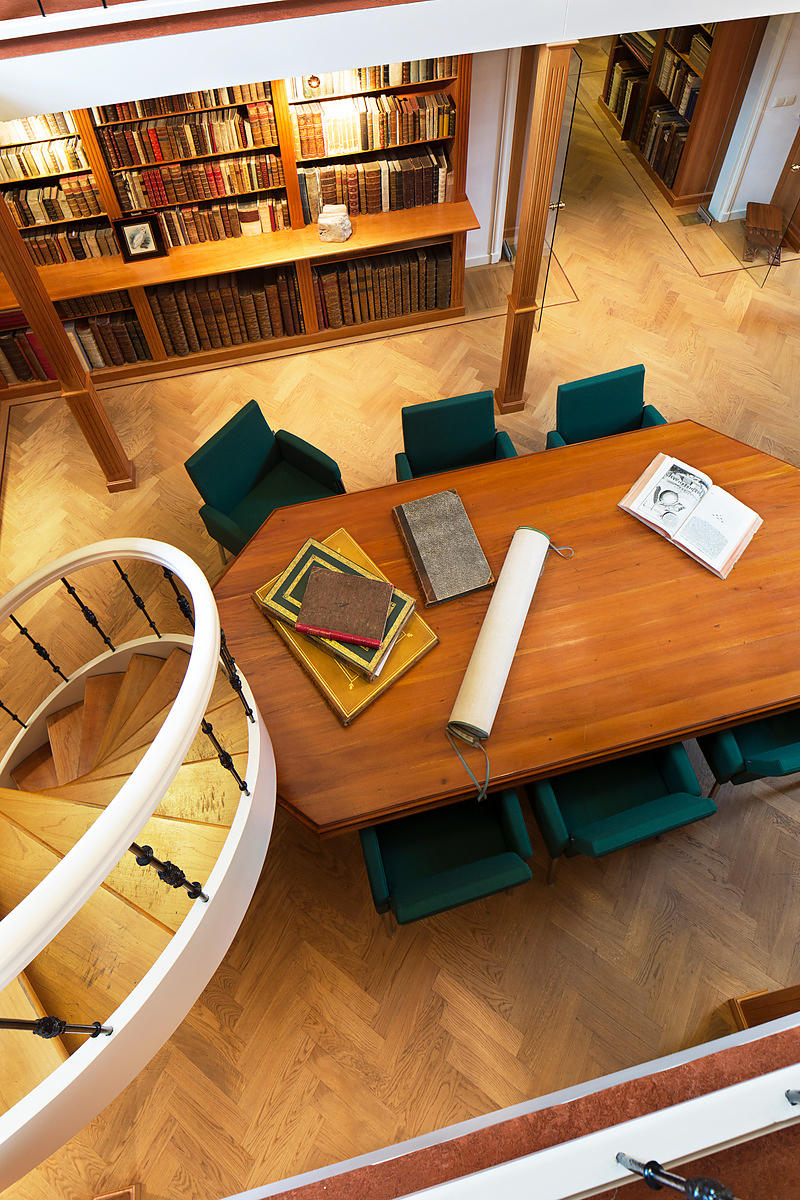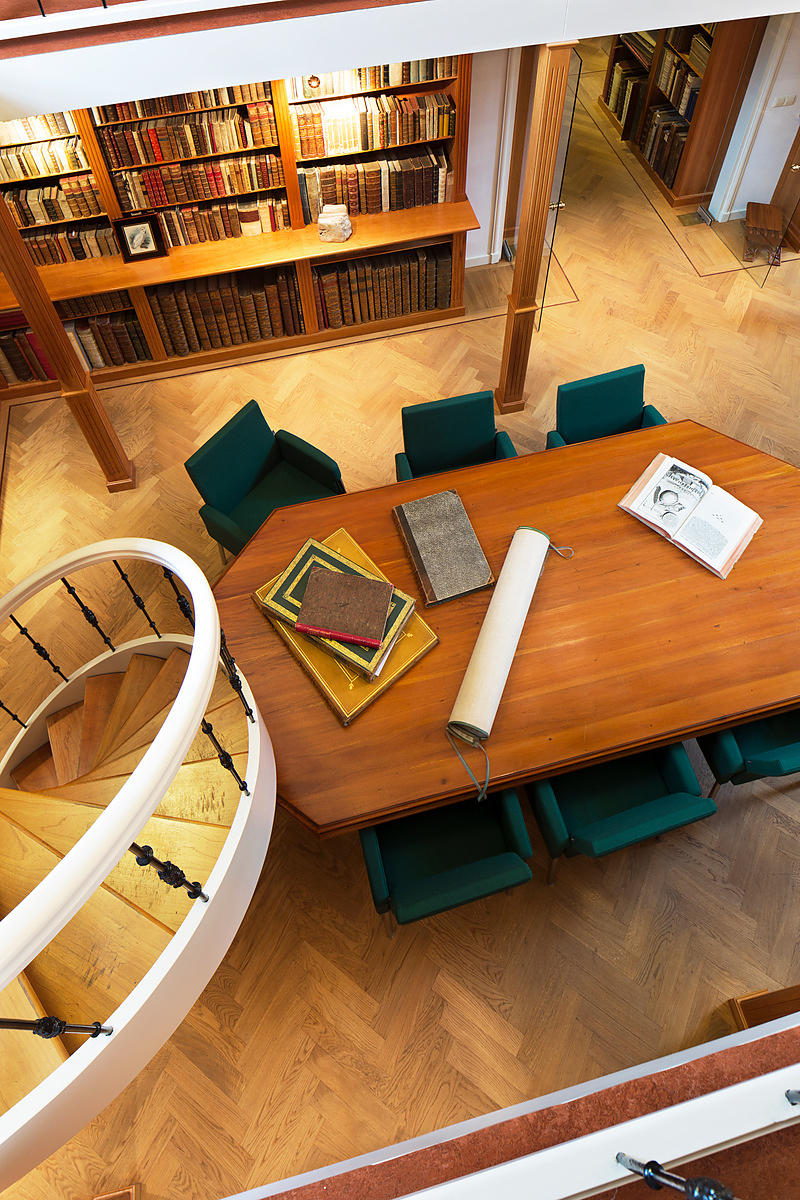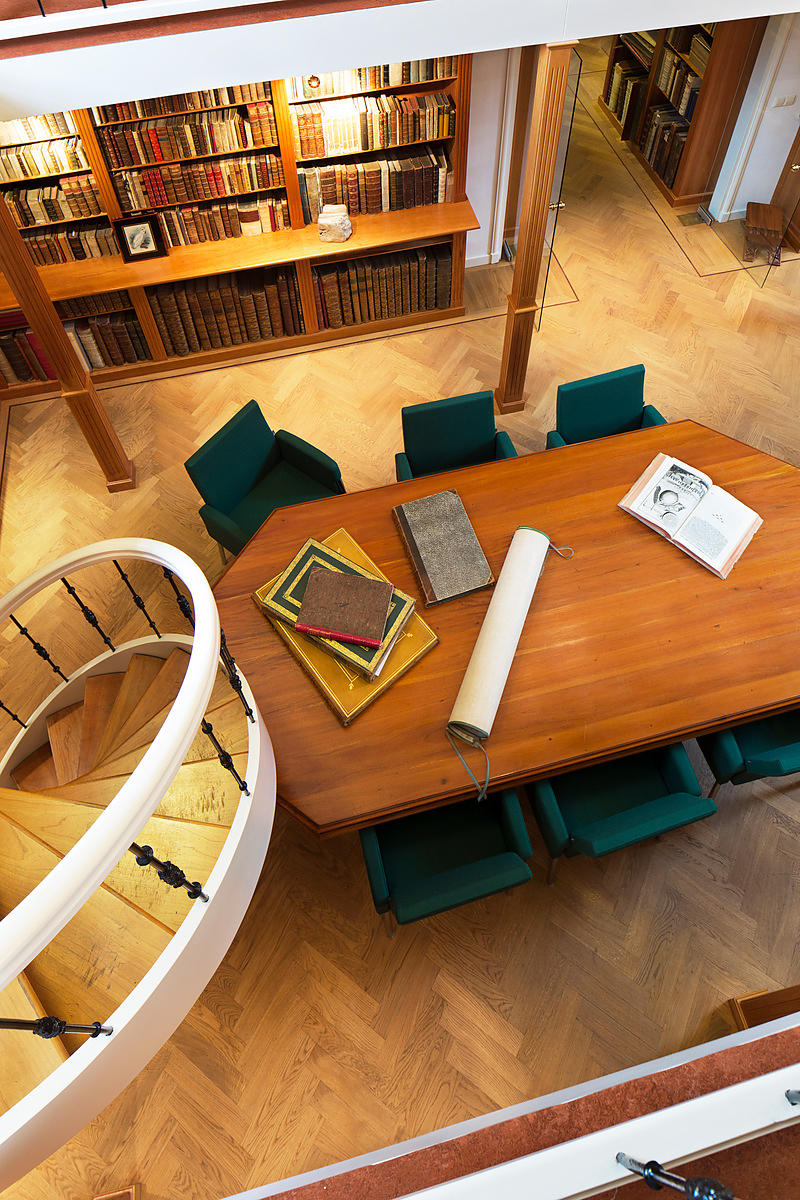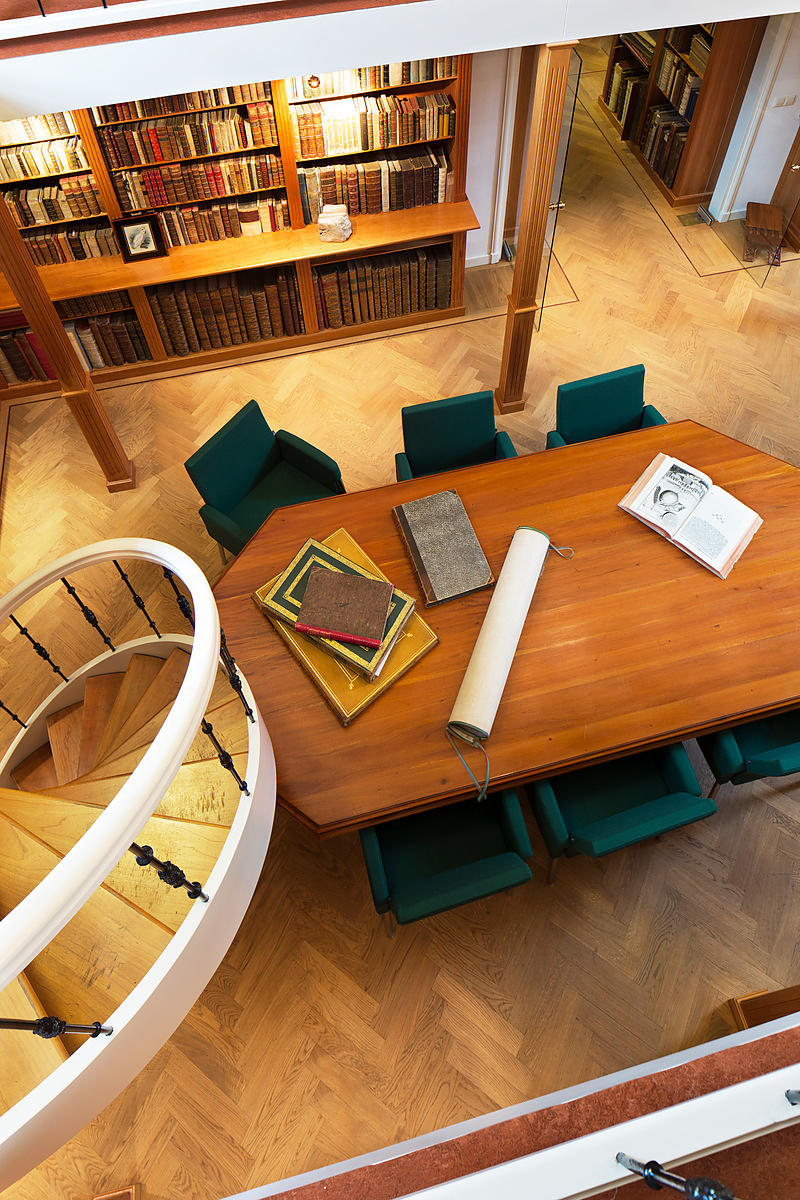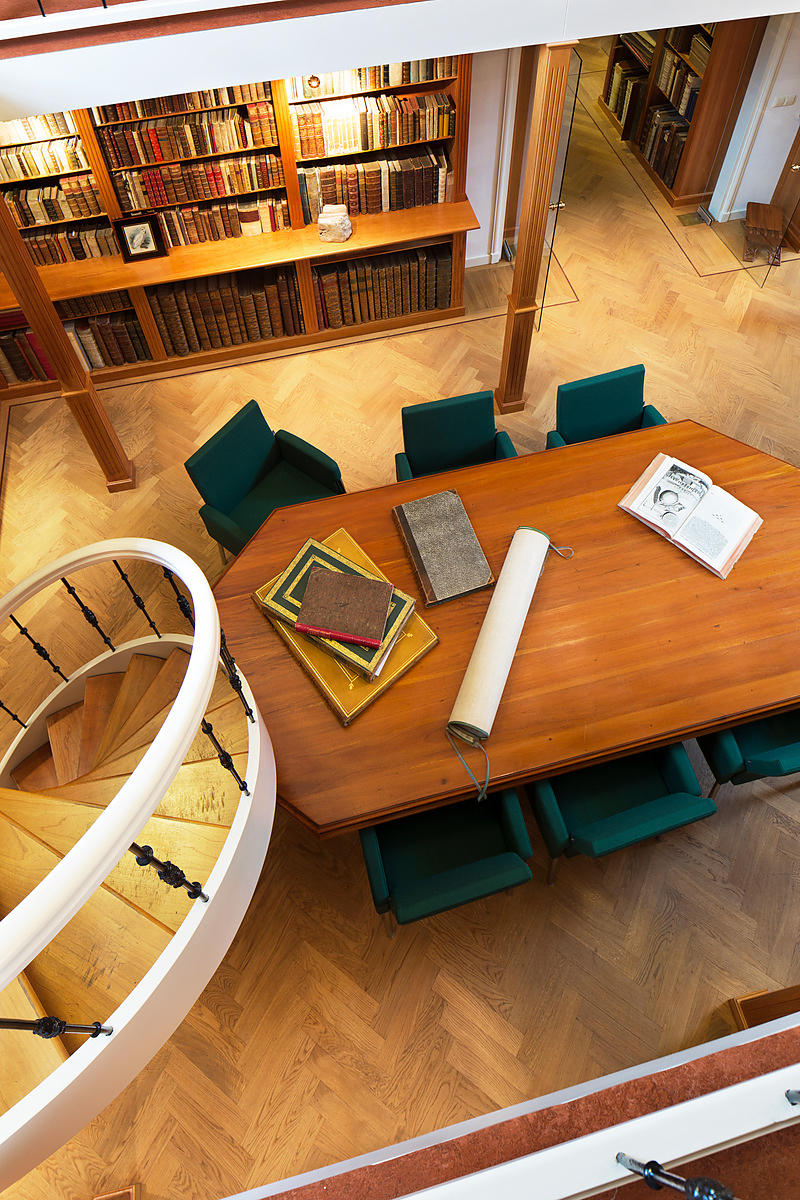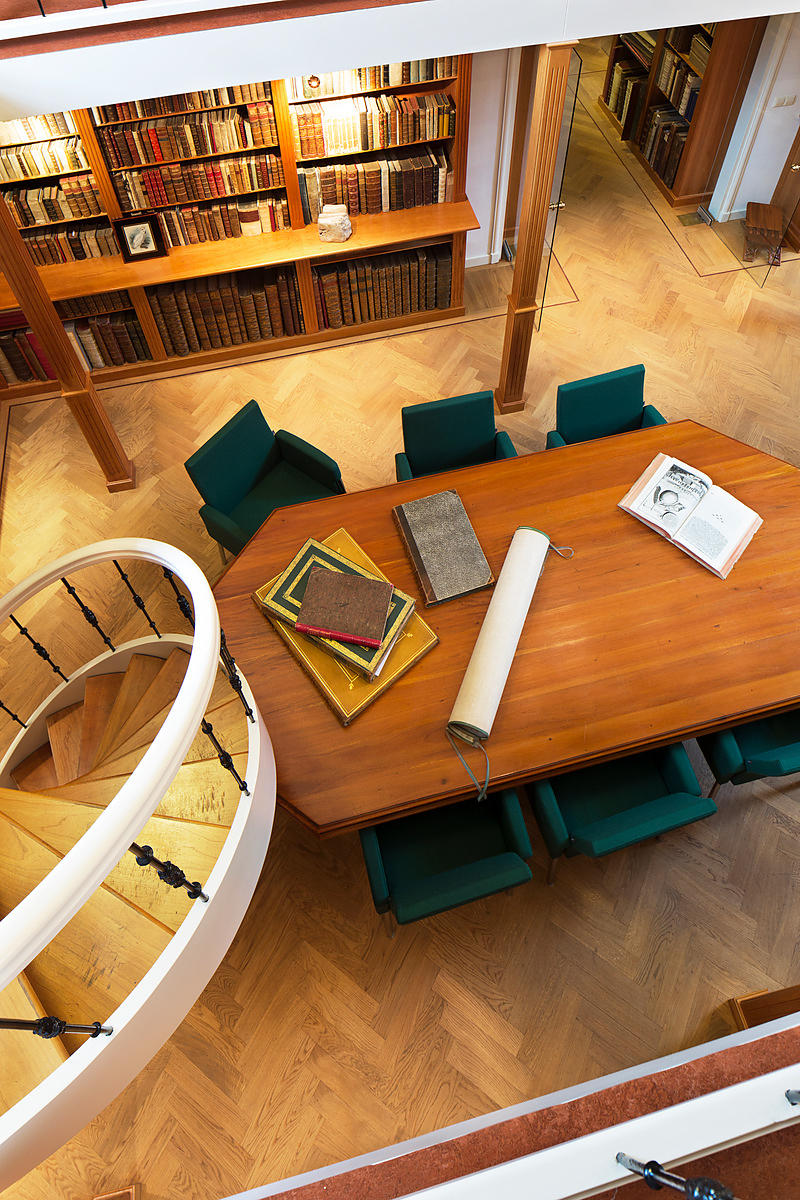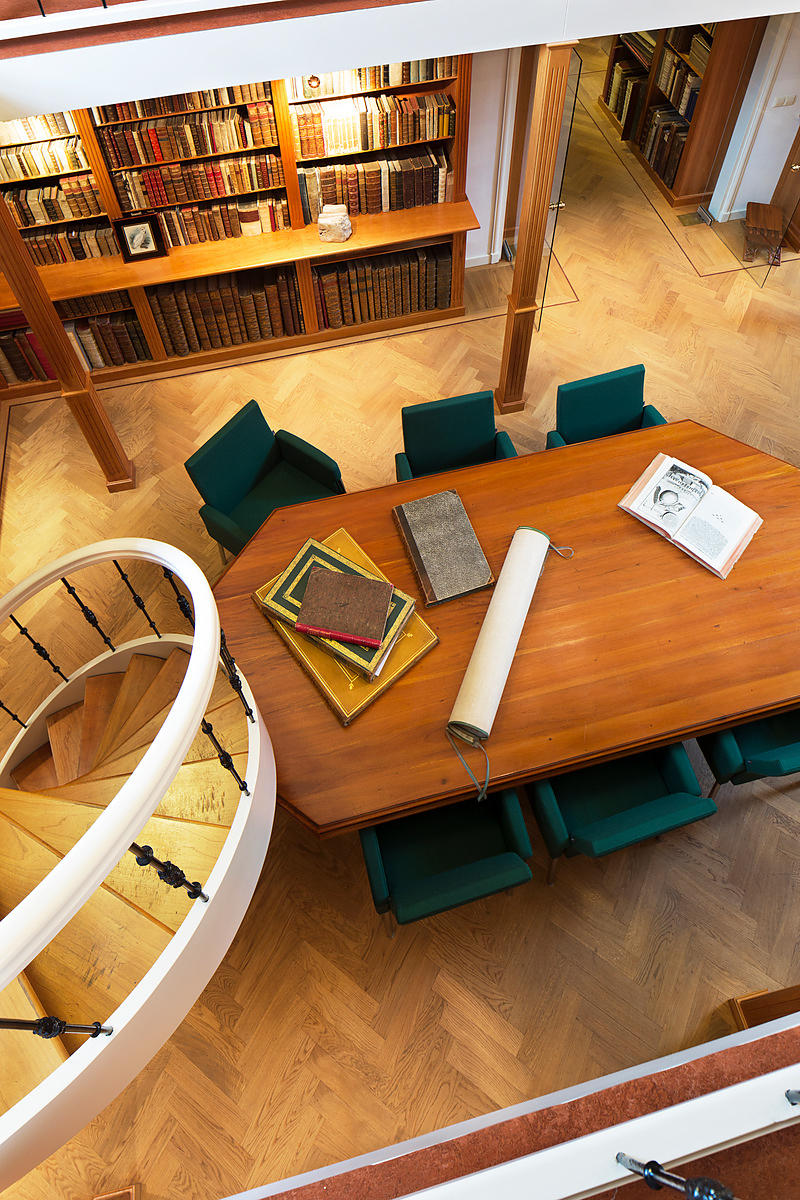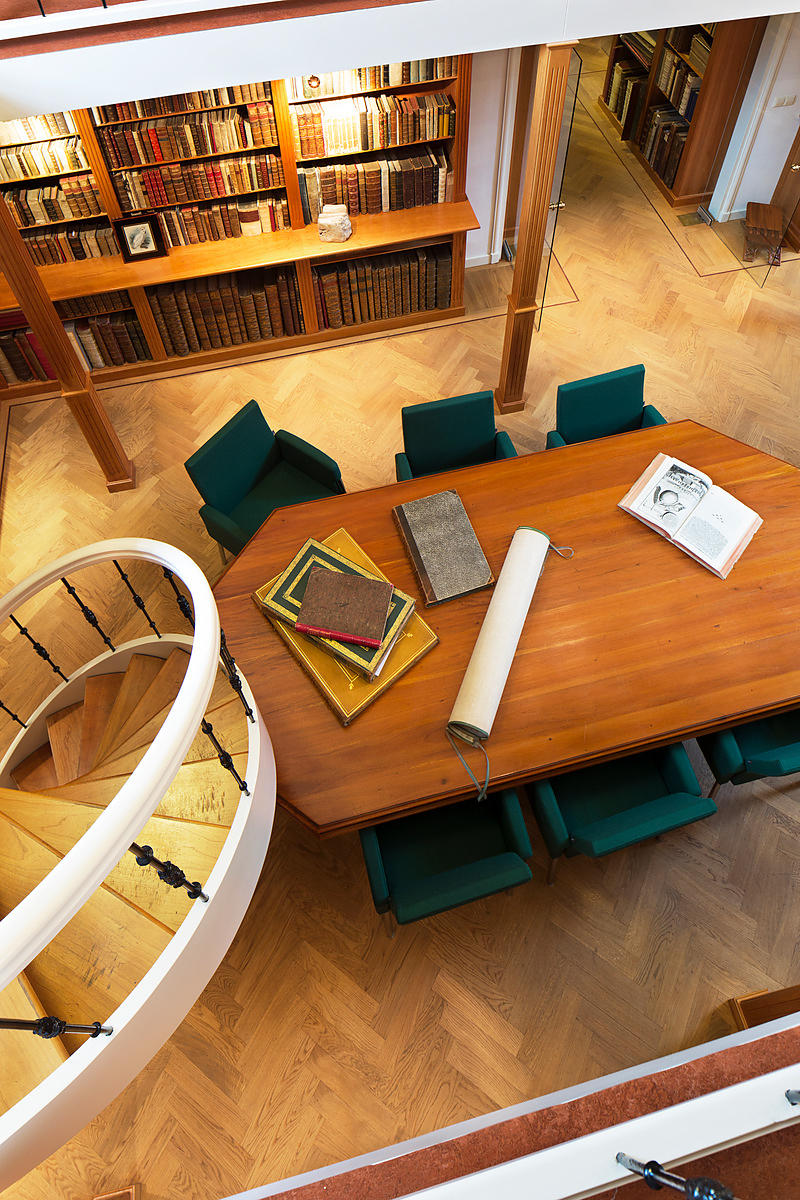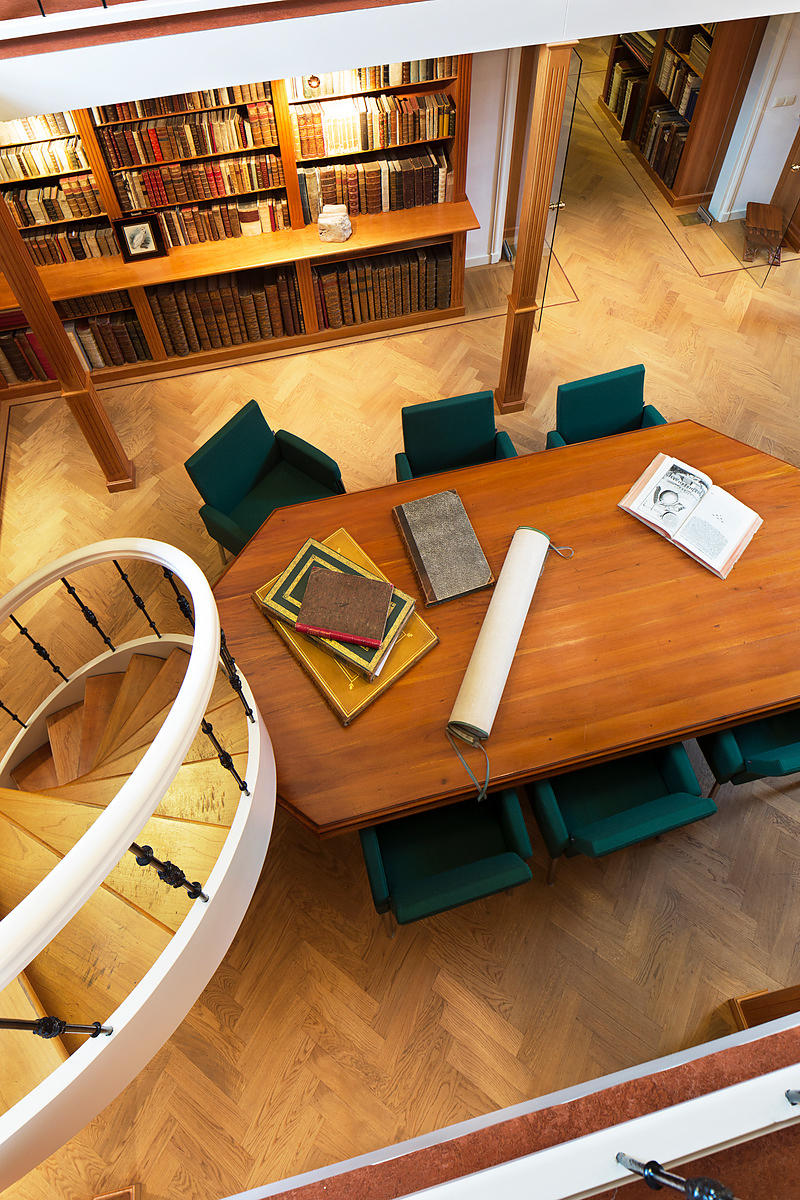 LAPLACE, Cyrille Pierre Théodore.
Voyage autour du monde par les mers de l'Inde et de Chine ... exécuté sur la corvette de l'état La Favorite pendant les années 1830, 1831 et 1832.
Paris, Imprimerie Royale (views volume: Arthus Bertrand; map volume: Dépôt-Générale de la Marine), 1833-1835. 4 text volumes (8vo), 1 views volume (folio) and 1 atlas volume (1mo, 66 x 51 cm). With 1 folding engraved map in the first text volume, 2 full-page maps and 10 maps on 9 double-page plates in the "atlas hydrographique", and 72 extraordinary aquatint plates (ca. 27 x 36 cm) in the "album historique", most of them with the blind-stamped image of the ship La Favorite (15 x 28 mm). Contemporary half dark green calf, gold-tooled spines.
€ 69,500
First edition of an important account of the circumnavigation of the world under command of Cyrille Pierre Théodore Laplace (1793-1875). In May 1829 Laplace was appointed commander of the ship La Favorite, to make a journey around the world for scientific and commercial purposes. He departed from Toulon, followed the coast lines of Africa past the Cape Good Hope and visited Pondichéry, Madras and Surabaya. He explored the coasts of Cochinchina and Tonkin and set sail to the Philippines and after that Australia, Tasmania and New Zealand. He crossed the Pacific on his return to Toulon, past Valparaiso, Cape Horn and the coasts of Brazil. On 20 April 1832 he touched ground in Toulon again. The journey was a considerable success and added many important details to the scientific knowledge of the areas explored.
Some small tears, a few slight stains in the views volume. Very good set.
Borba de Moraes I, pp. 457-458; Ferguson 1669; Hill 980; cf. Sabin 38985 (other ed.).
Related Subjects: