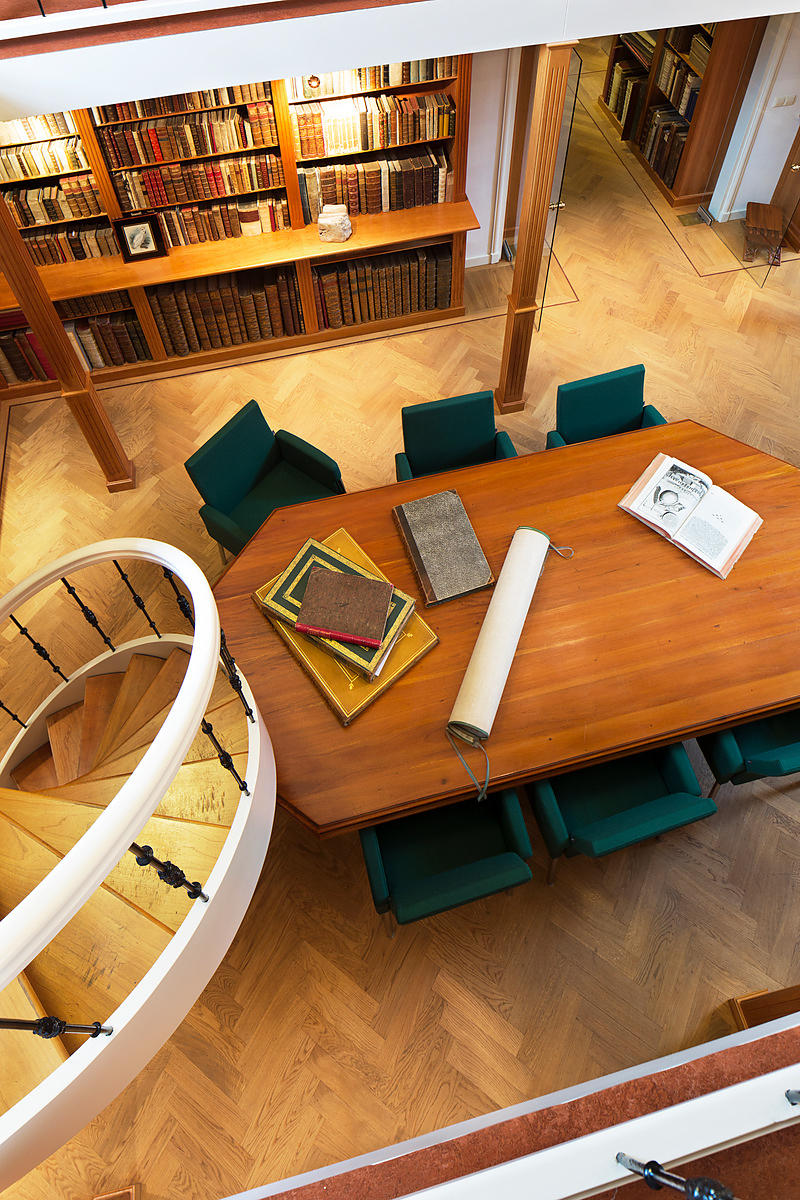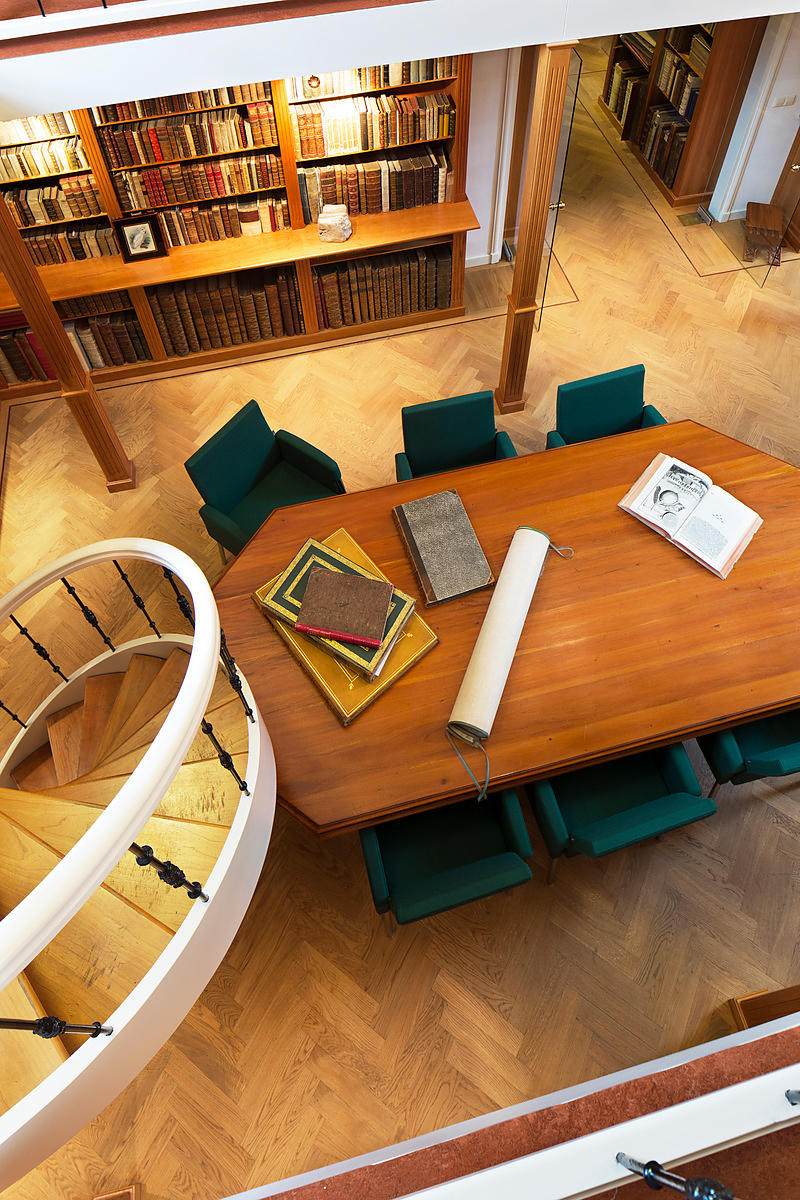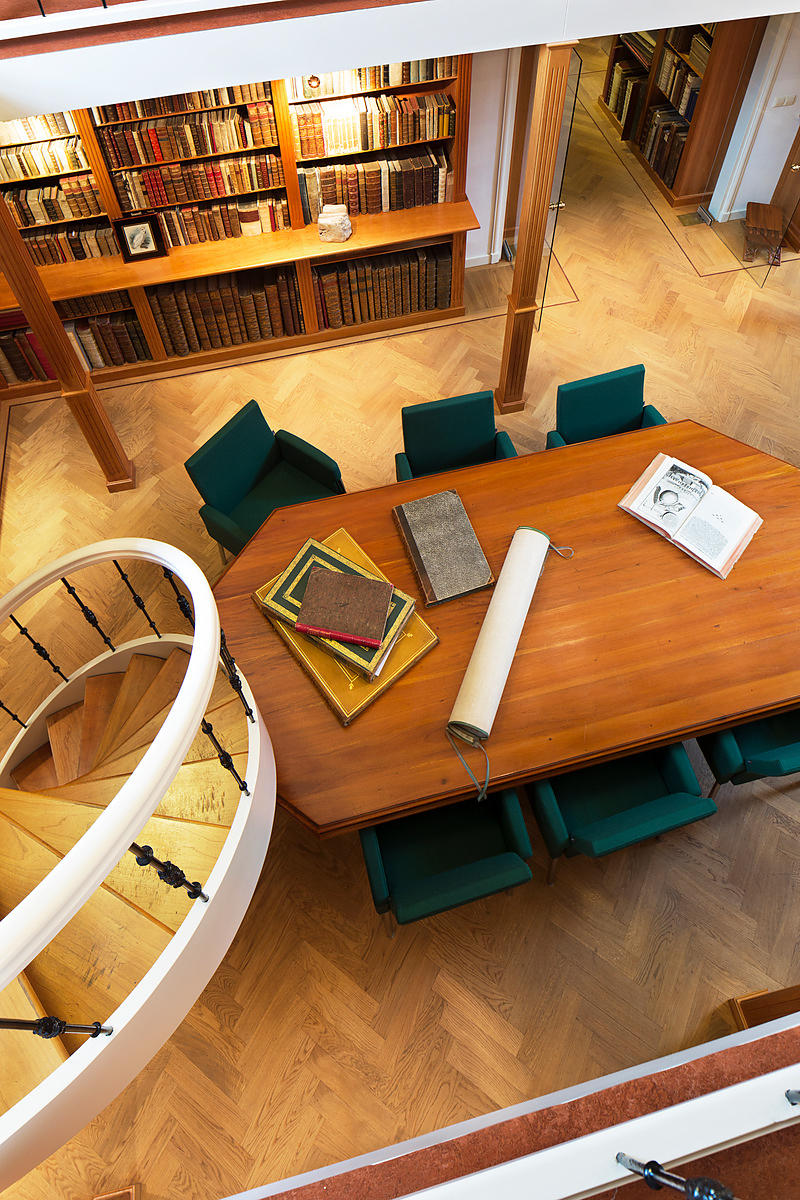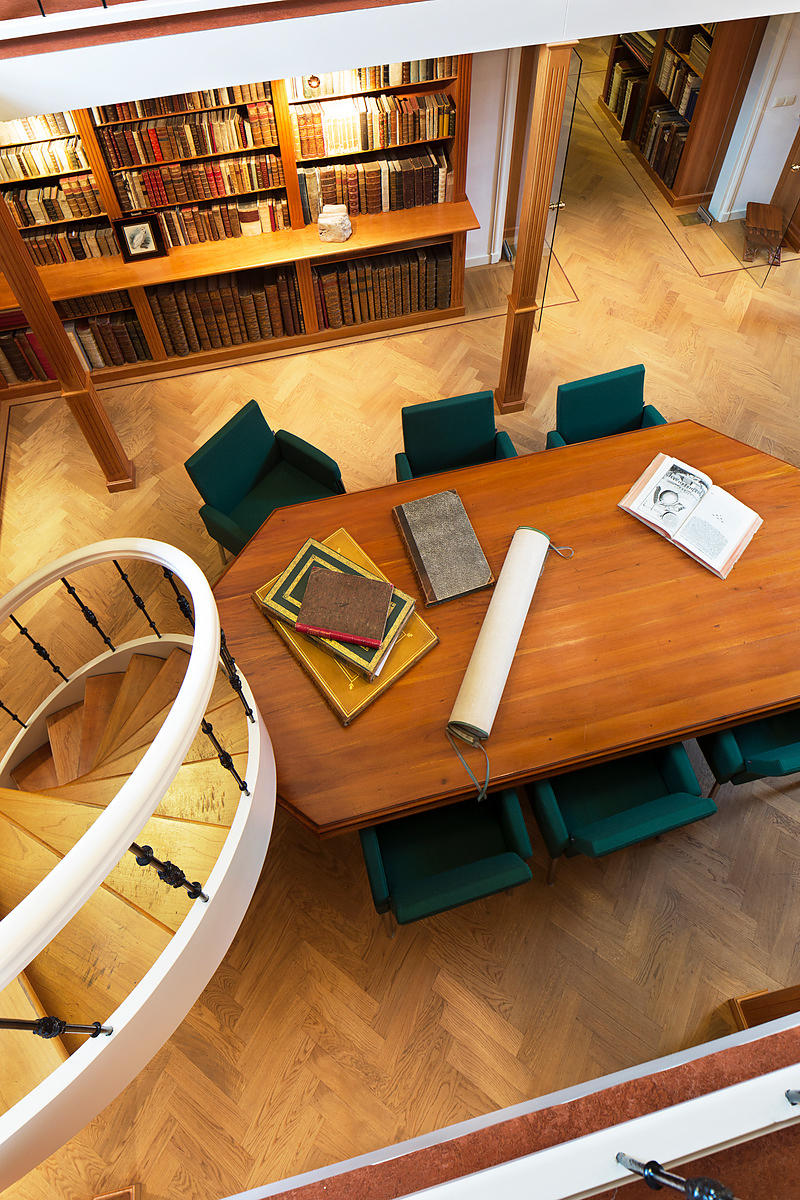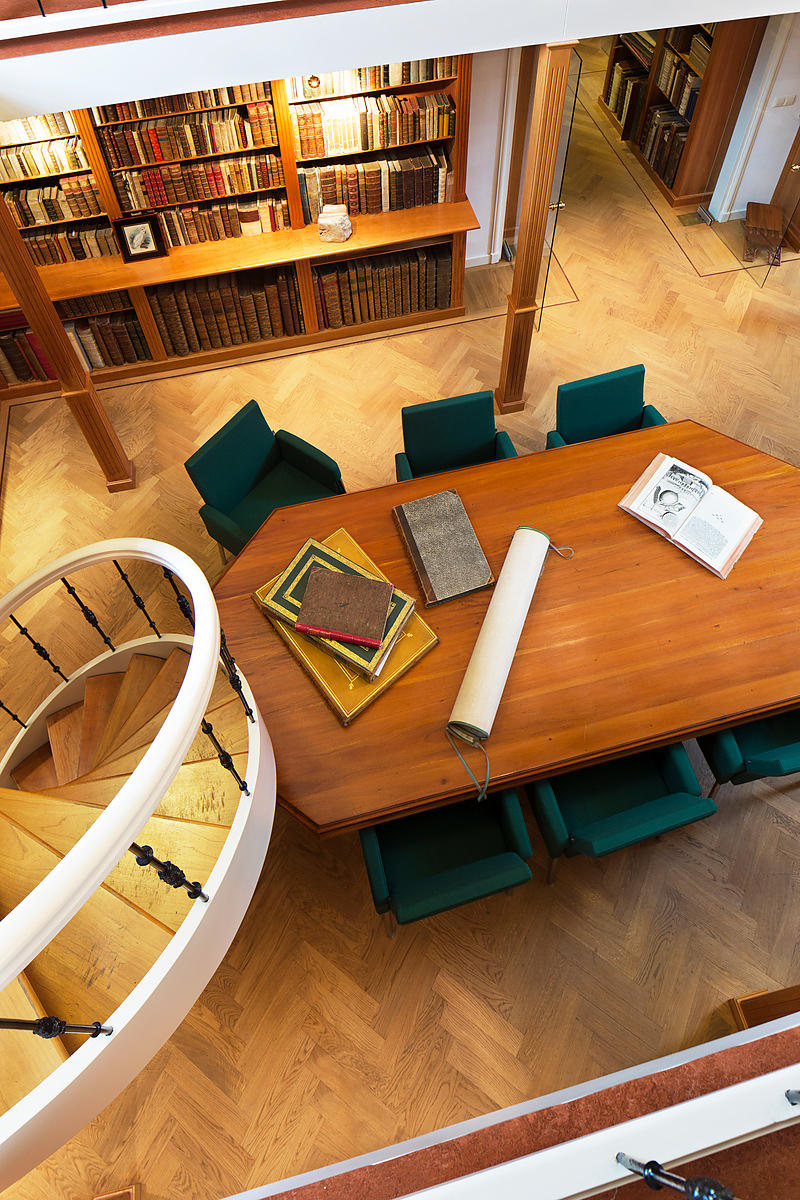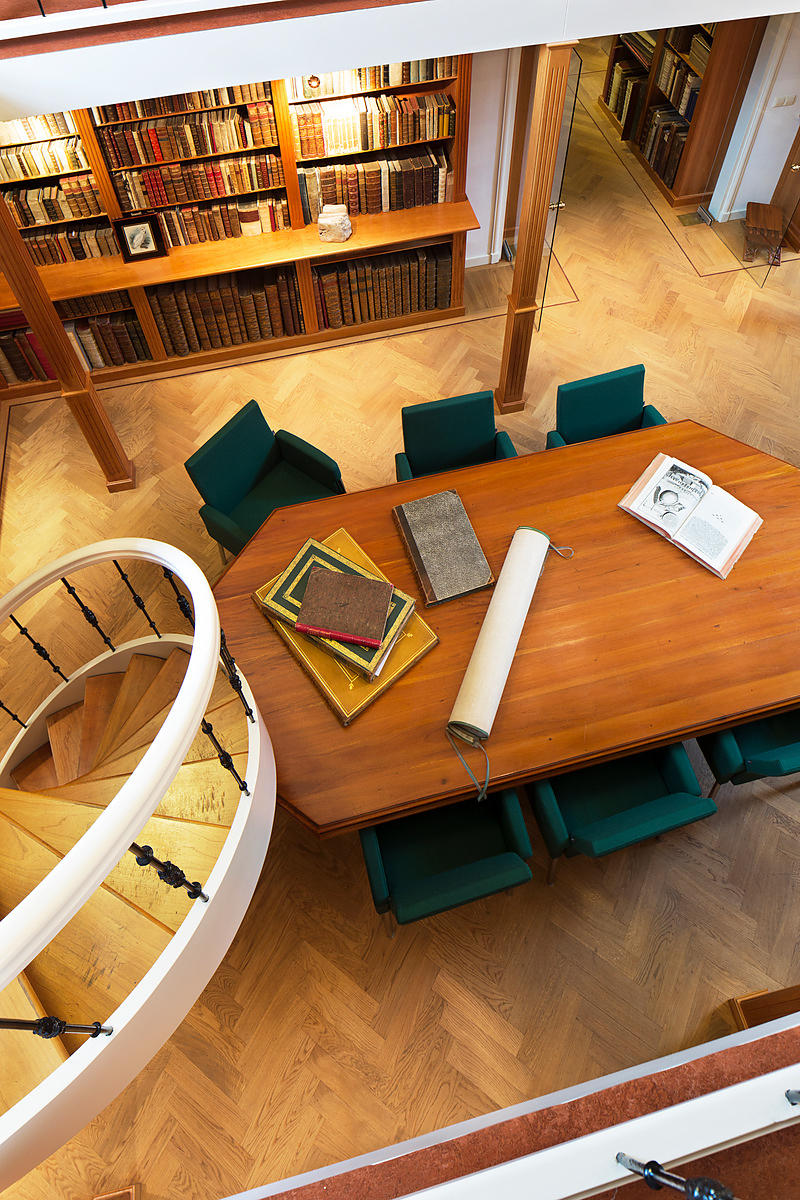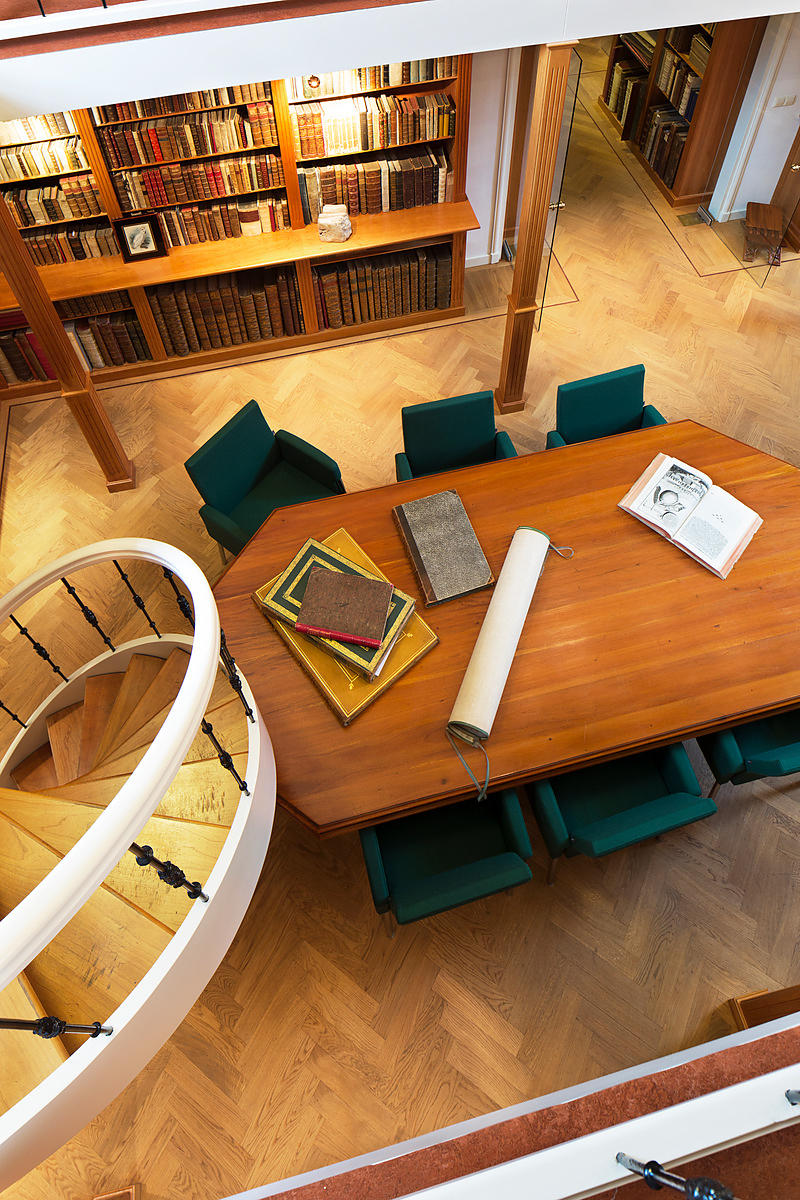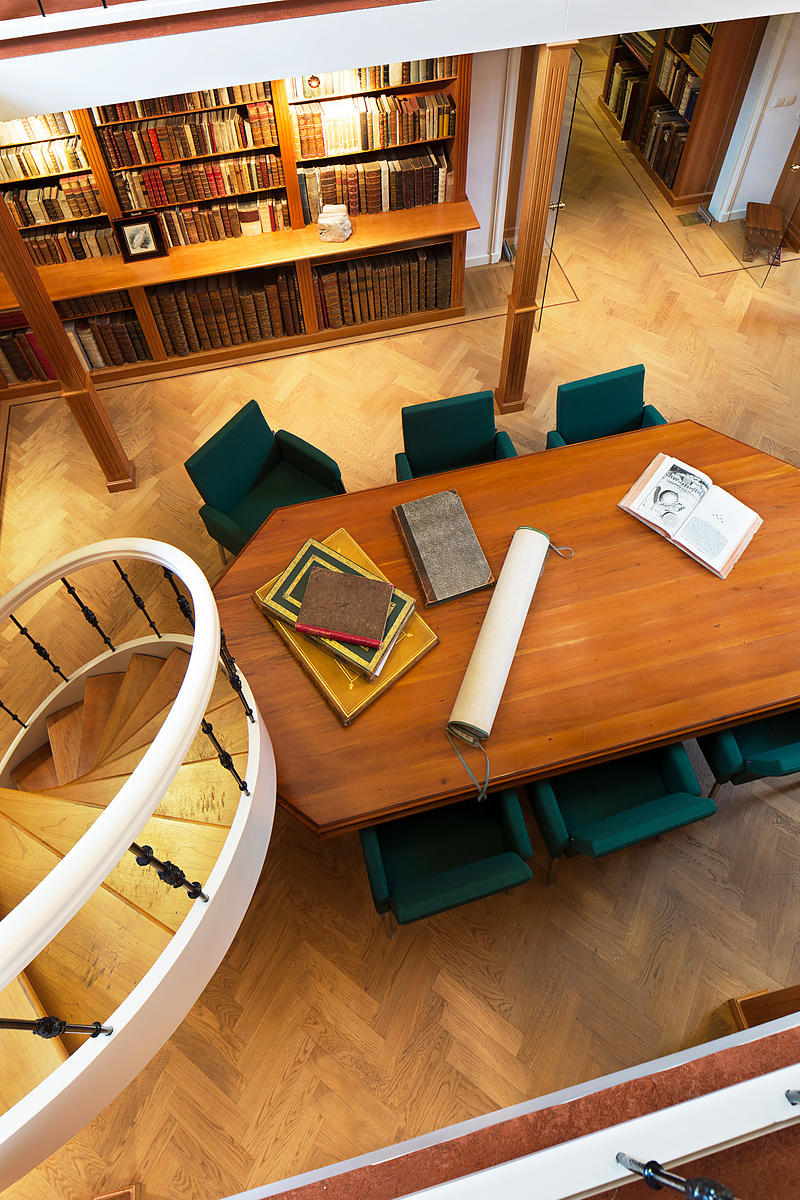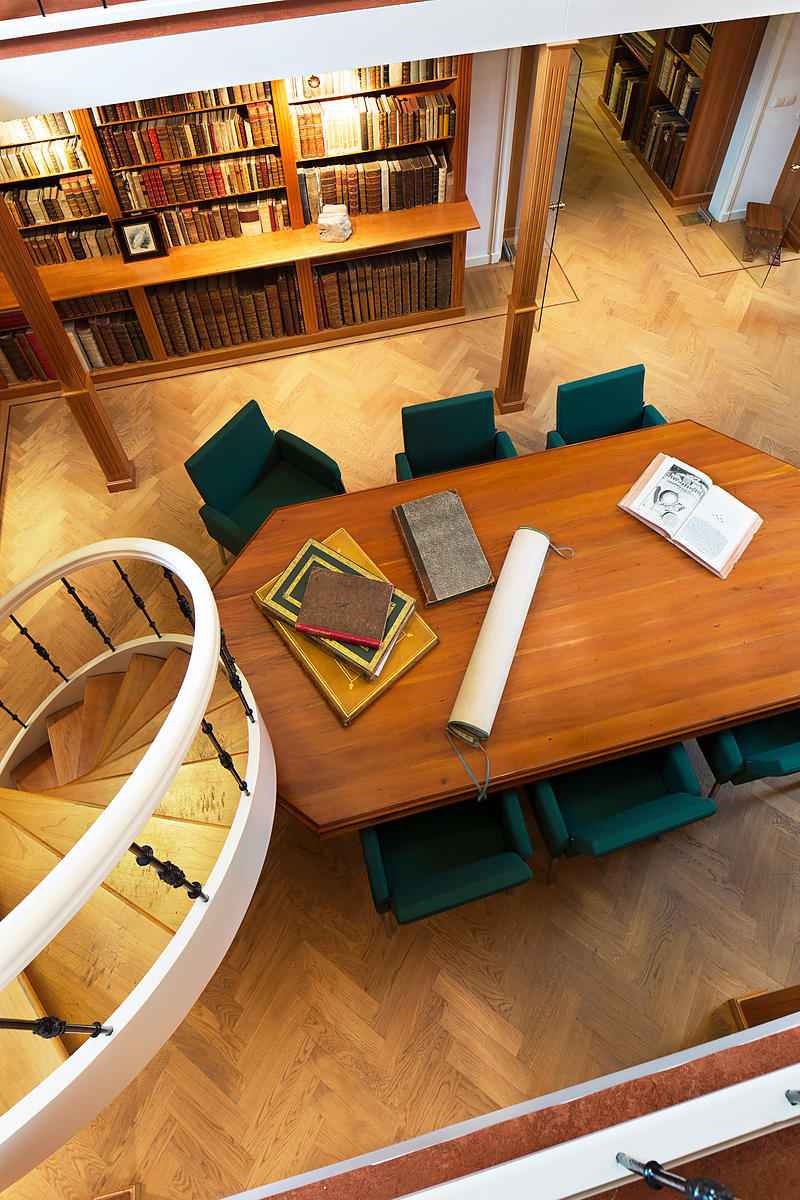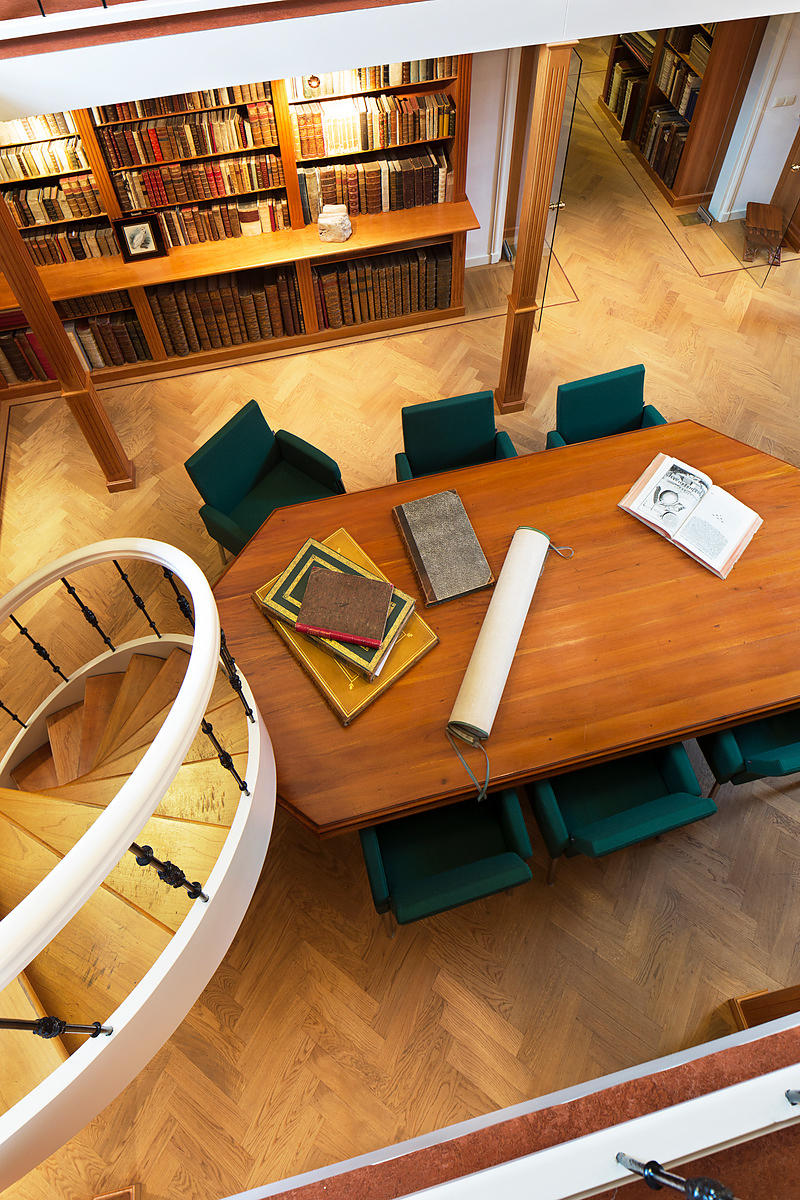 LA SERRE, Jean-Puget de.
Le breviere des courtisans, enrichy d'un grand nombre de figures.
Paris, Jeremie Boüillerot, 1642. 8vo (16.5 x 11 cm). With woodcut vignette on title-page and 7 engraved plates depicting contrasting double-scenes, after designs by Nicolaas van der Horst. Gold-tooled red morocco attributed to Henry Gaillard (active in the third quarter of the 19th century), richly gold-tooled turn-ins, gilt edges.
€ 2,500
Fourth(?) edition of a rare illustrated "breviary for courtesans", as opposed to the breviary of a priest, by the popular French author Jean Puget de la Serre (1600-1665), librarian to Gaston d'Orléans and official historian of France. The book is divided into 7 parts according to the main devotional hours, from matins to complices, each part illustrated with an engraved plate showing a scene of the life of Christ together with a contrasting scene depicting the wordly pleasures of courtesans. The text also focuses on these contrasts.
With the circular leather bookplate of Roger Paultre (d. 1993?), collector of and writer about illustrated books. Binding only very slightly worn along the corners and spine. Overall an attractive copy in very good condition.
WorldCat (4 copies); cf. Cioranescu 55749 (1631 edition); Funck, p. 348 (first edition); Graesse IV, p. 114; Praz, p. 463.
Related Subjects: