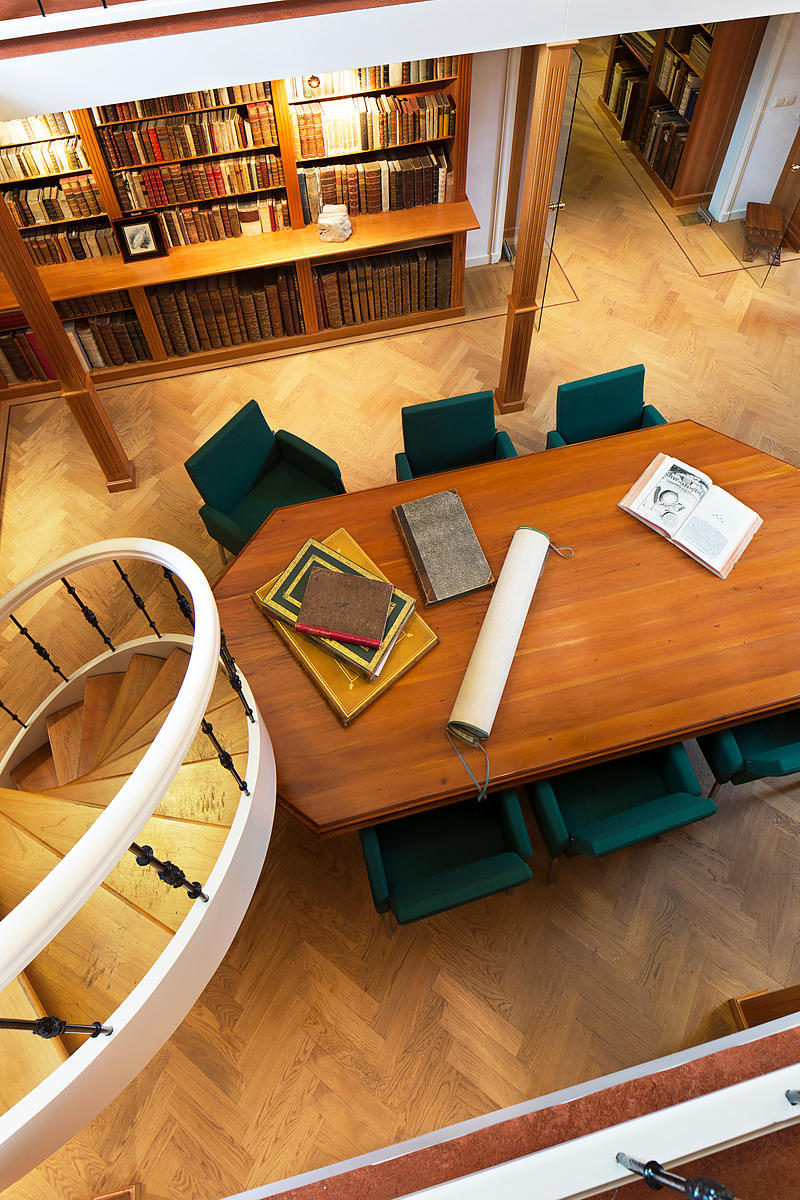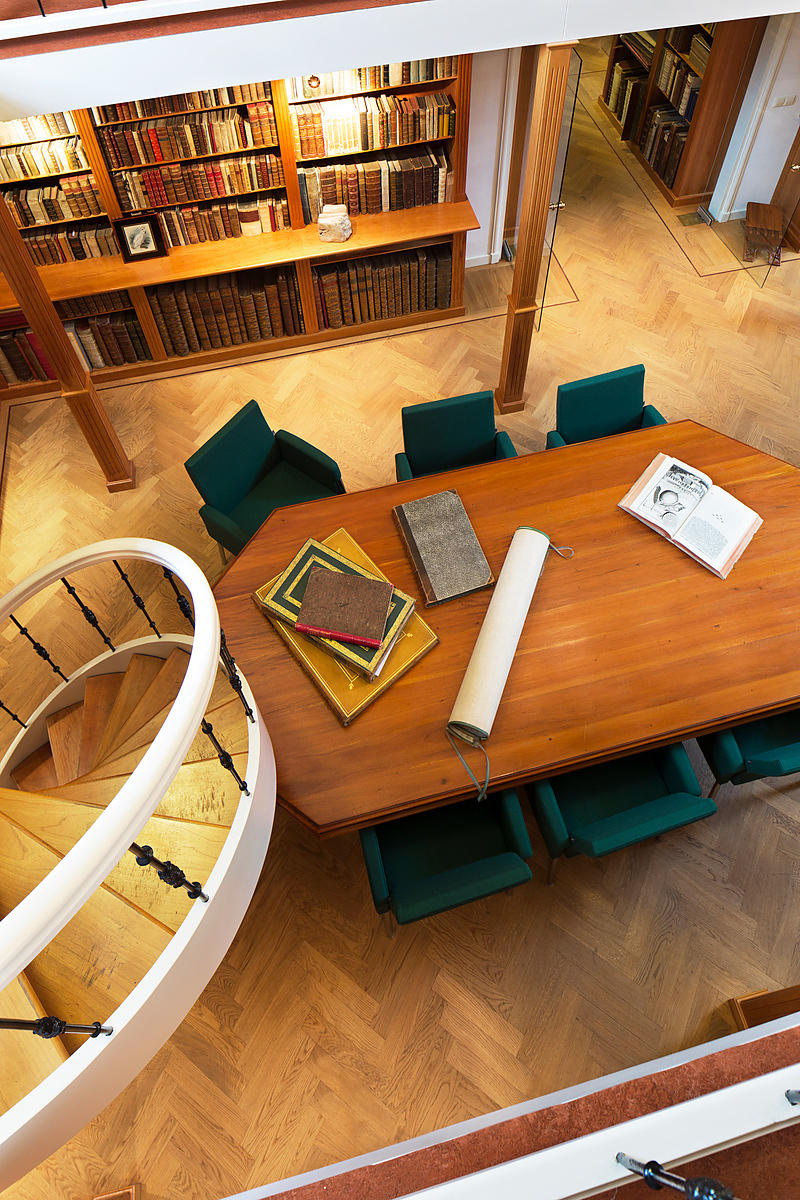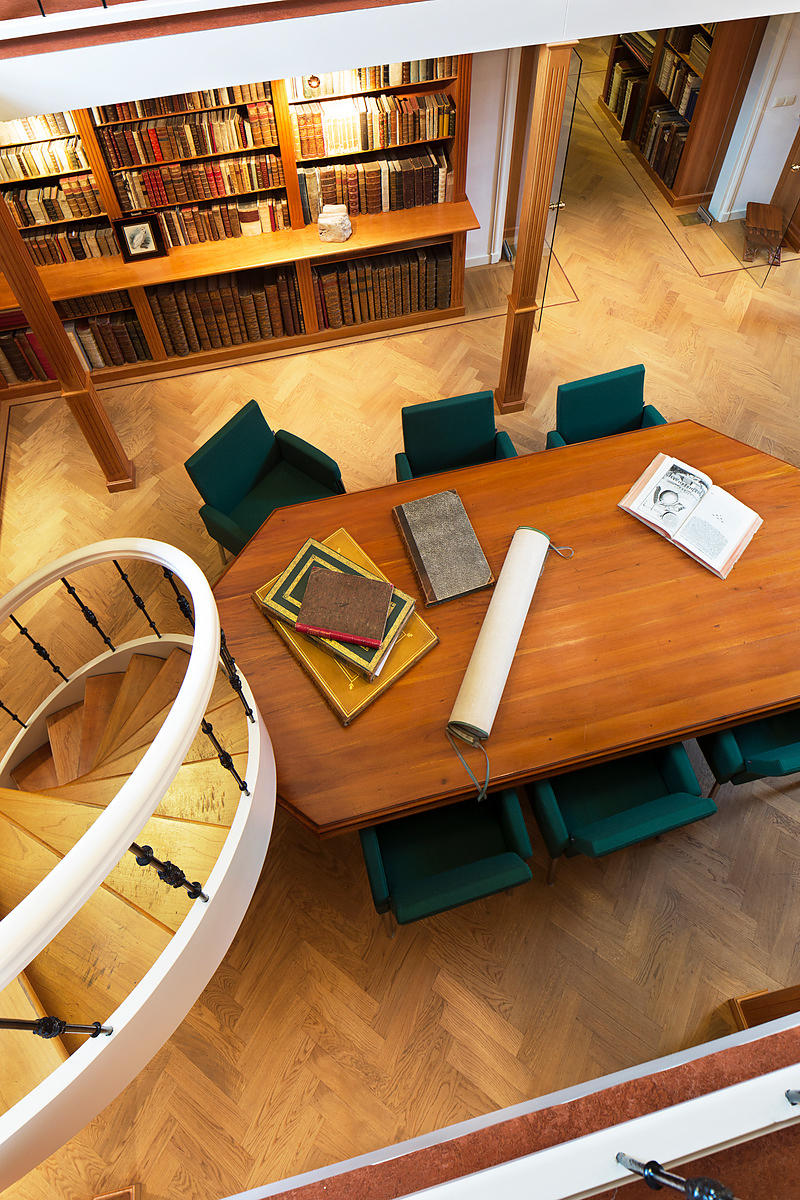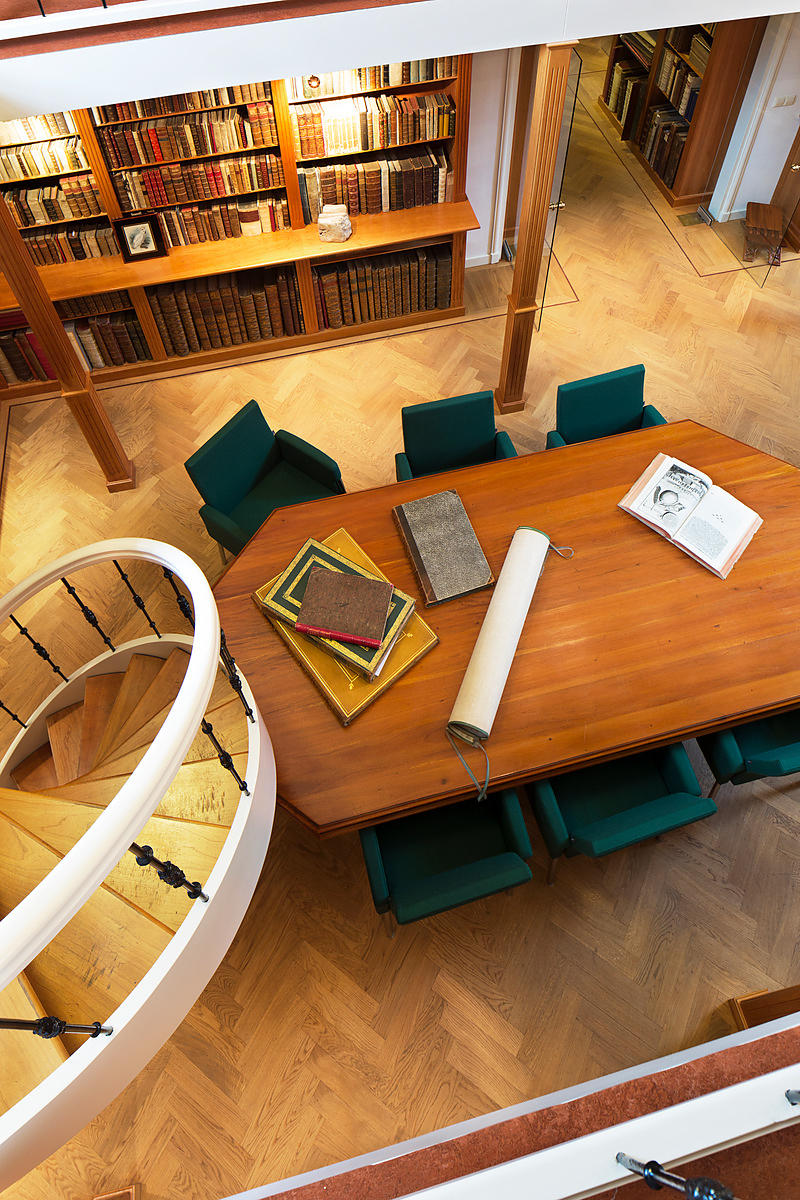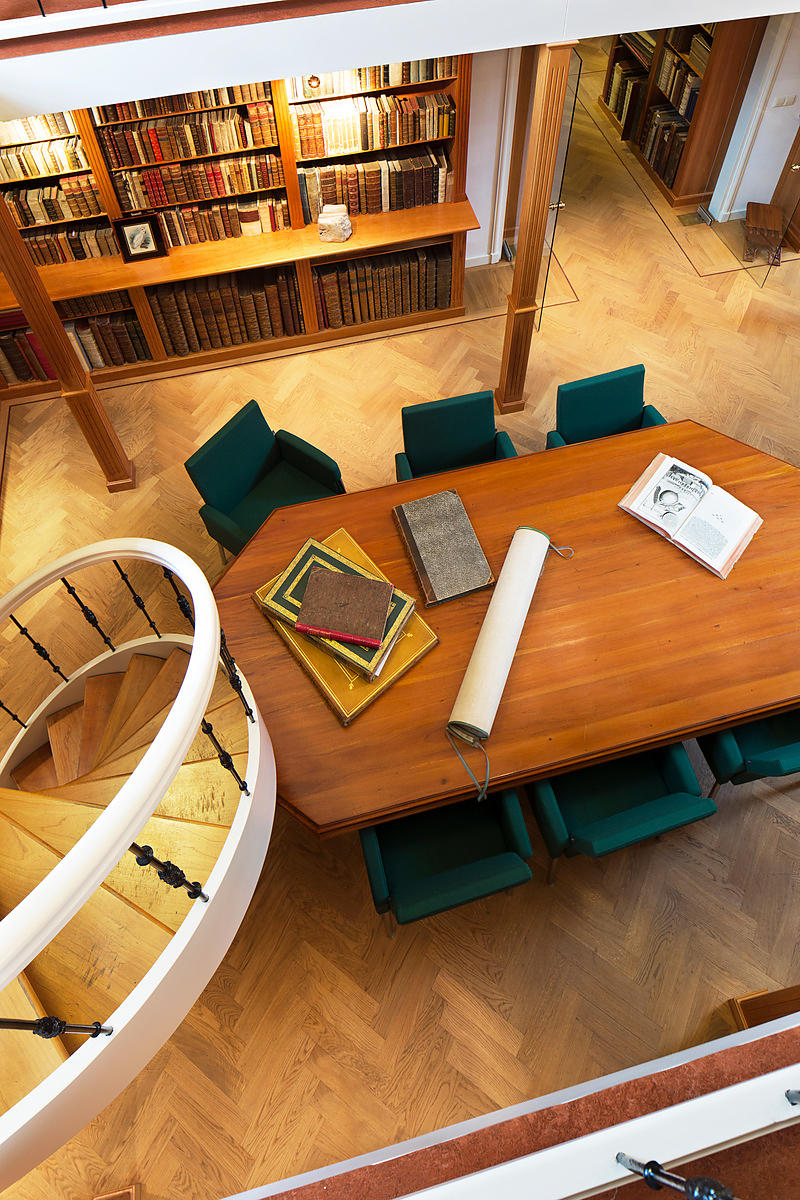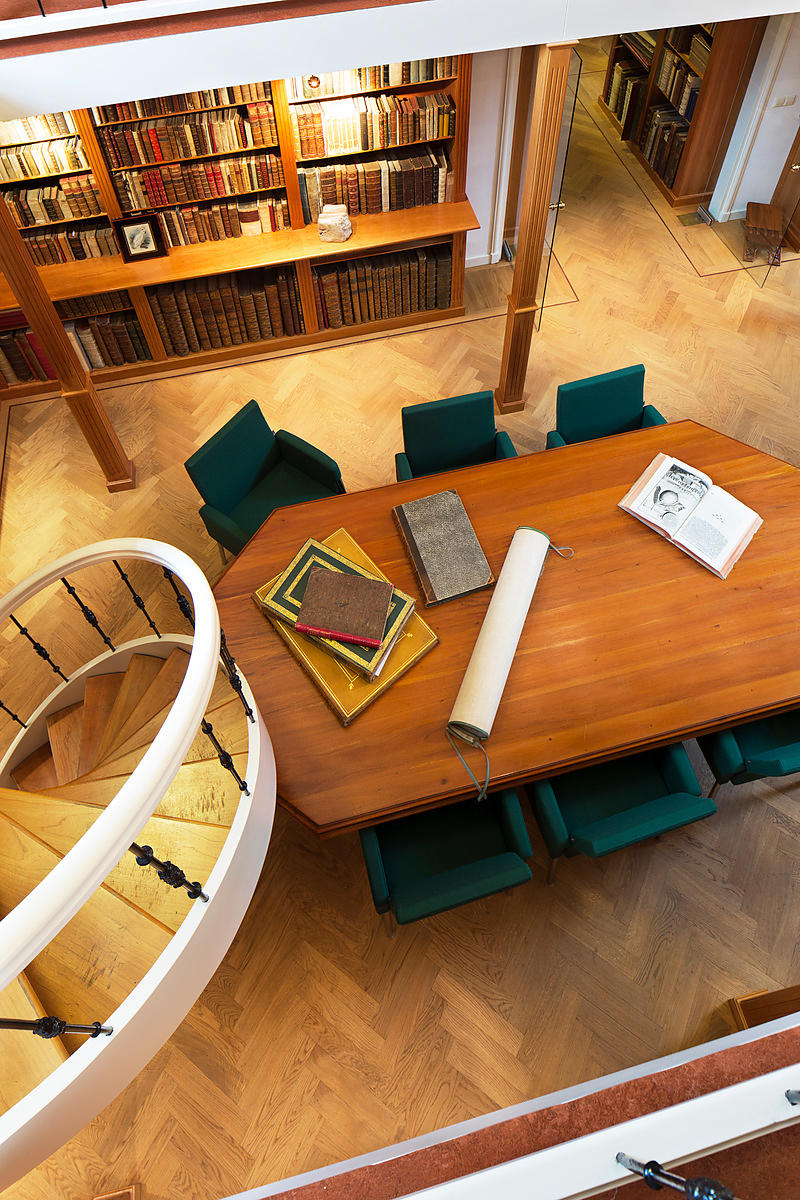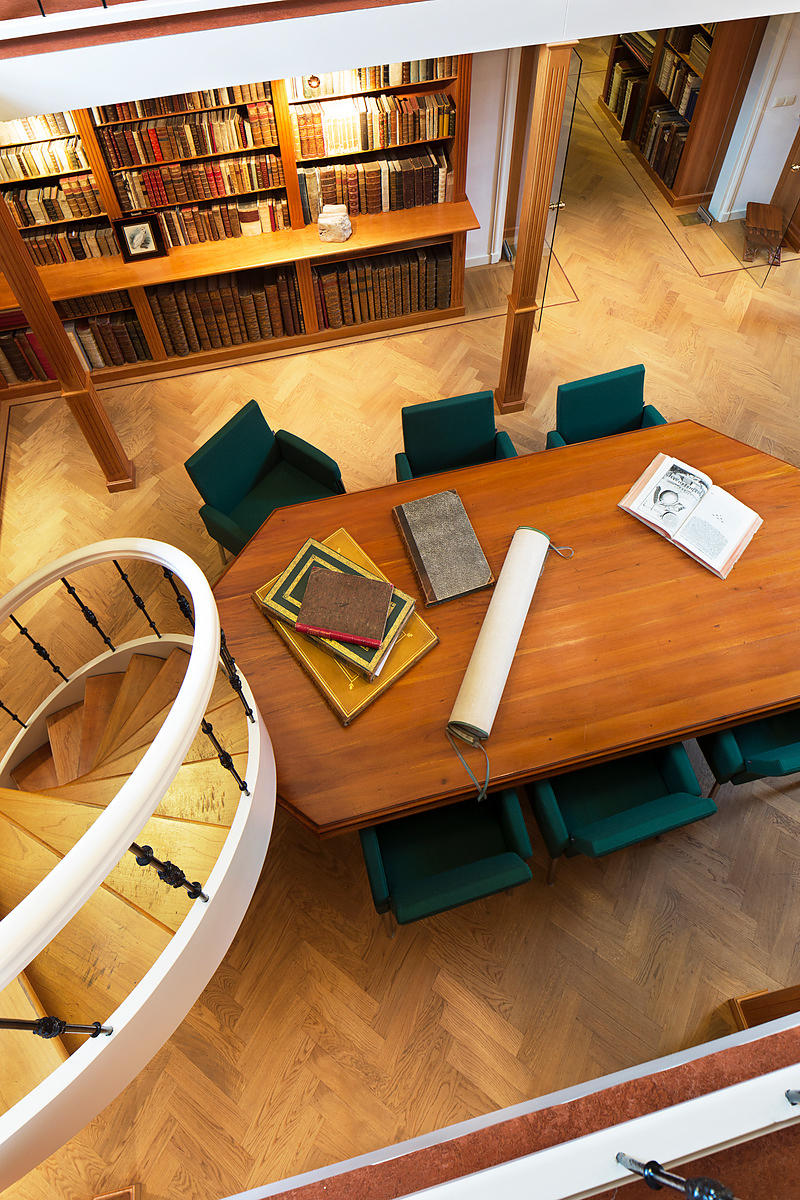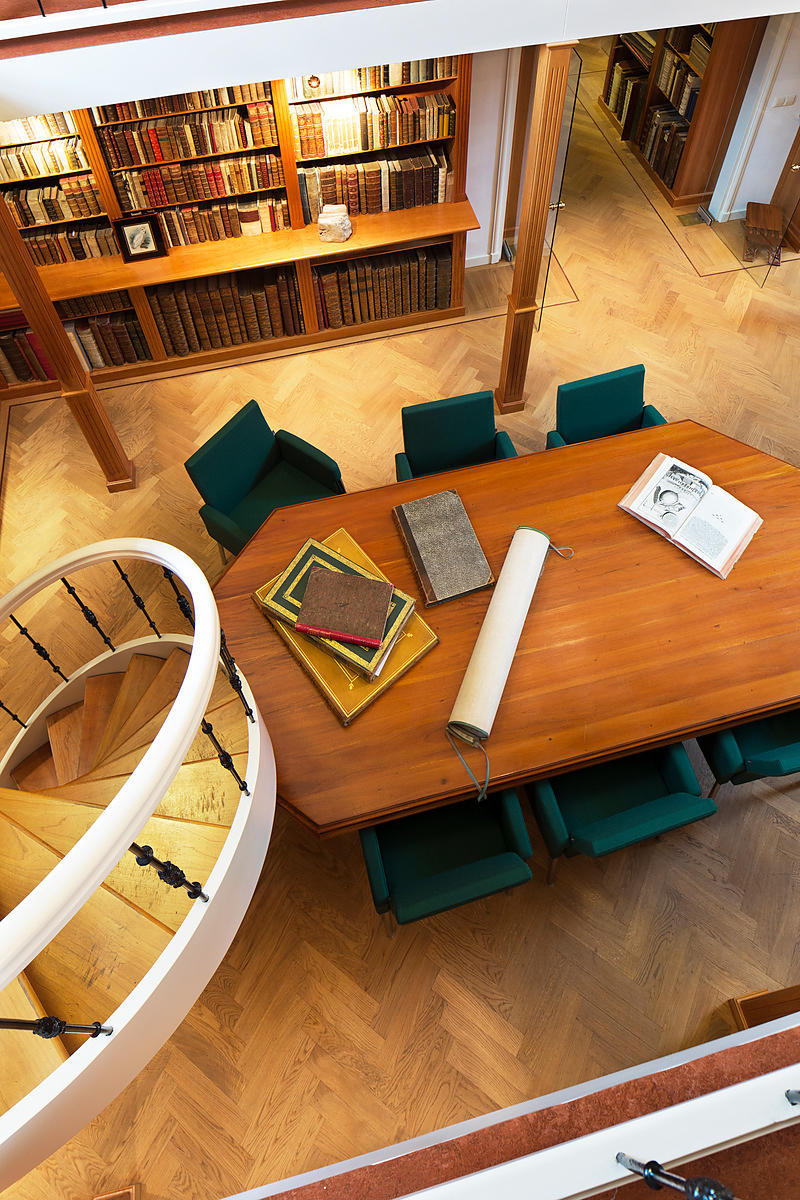 KIRCHER, Athanasius.
D'onder-aardse weereld in haar goddelijk maaksel . . . Amsterdam, heirs of Johannes Janssonius van Waesberge, 1682. 2 volumes bound as 1. Folio. With engraved frontispiece, engraved coat of arms of the dedicatee, Thomas Ernsthuys, 15 engraved plates (mostly double-page) and numerous woodcut and engraved illustrations in the text. Contemporary blind-tooled vellum, each board with a large centrepiece in a double panel of fillets.
€ 14,500
First Dutch edition of a major scientific work Kircher, covering many branches of science, including physics, geography and chemistry. Kircher's "subterranean world", is an extensively illustrated mixture of odd speculation with genuine insight. It includes chapters on the Andes mountains, the Iroquois Indians in Canada, the Strait of Magellan and gold & silver in America. "Major topics include gravity, the moon, the sun, eclipses, ocean currents, subterranean waters and fires, meteorology, rivers and lakes, hydraulics, minerals and fossils, subterranean giants, beasts and demons, poisons, metallurgy and mining, alchemy, the universal seed and the generation of insects, herbs, astrological medicine, distillation and fireworks'' (Merrill). With three owners' inscriptions on the title-page. With frequent pencil marks, a leaf with contemporary manuscript annotations tipped in and another loosely inserted. With some quires slightly browned and an occasional marginal water stain or similar minor defect, but otherwise in very good condition. Binding soiled, joints and hinges professionally restored.
Alden & Landis 682/99; DSB VII, pp. 374-378; Hoover 483; Sabin 37968; cf. Merrill, Athanasius Kircher 17 (Latin ed.).
Related Subjects: