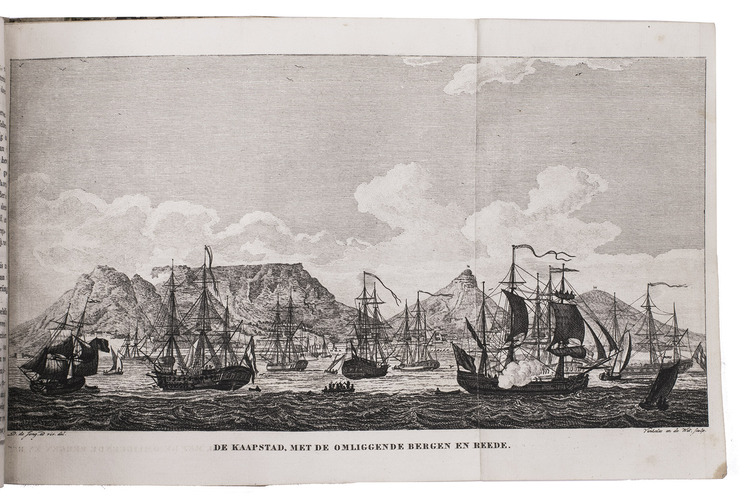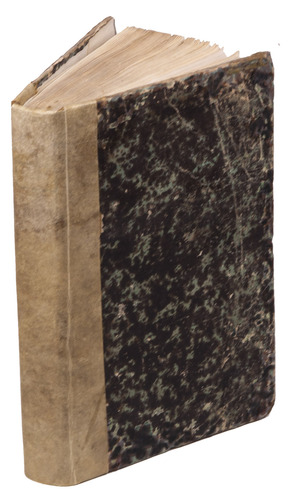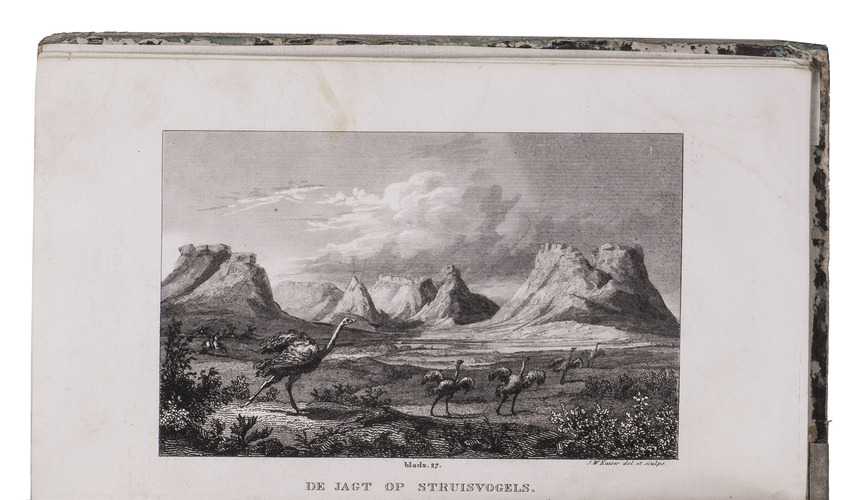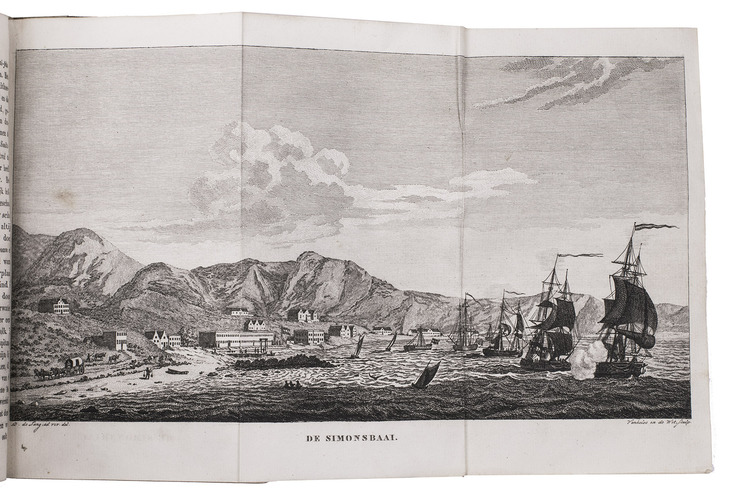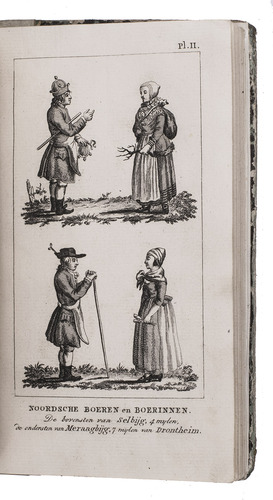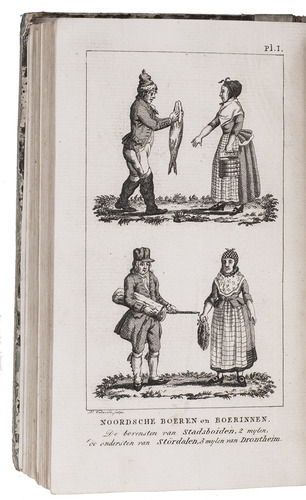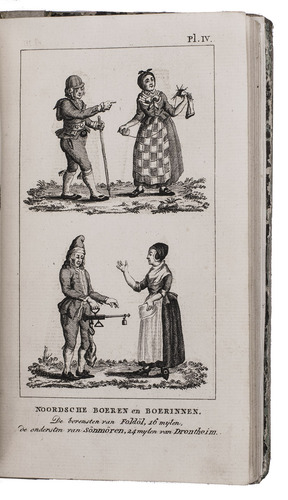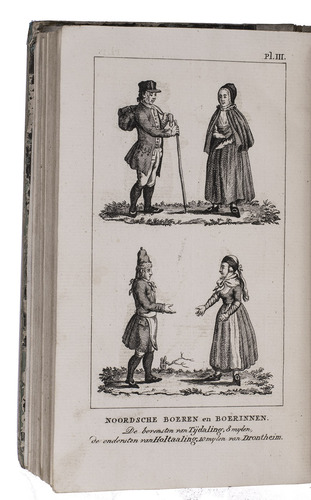 JONG, Cornelius de, and J. OLIVIER Jz.
Reizen naar de Kaap de Goede Hoop, enz. ... Voor jonge lieden bearbeid.
Amsterdam, G.J.A. Beijerinck, [1833]. 8vo. With an engraved title-page, engraved frontispiece and 7 engraved plates (including 3 folding). Contemporary half vellum. XII, 208 pp.
€ 1,250
First edition of a work on the voyages of Cornelius de Jong to the Cape of Good Hope, Ireland and Norway, here edited for the youth by J. Olivier. Cornelius de Jong van Rodenburgh (1762-1838) was Captain of the Dutch war frigate Scipio, and sailed to the Cape of Good Hope, Ireland and Norway in the years from 1791 to 1797. The text is divided into 18 chapters, chronologically describing the voyage. Chapters 2 to 8 describe the Cape and its history, its inhabitants, the many (wild) animals living in southern Africa, the geography of the area, and more. Instead of continuing to the East-Indies, De Jong had to sail back to Europe, with secret orders to go to Cork. Chapters 9 and 10 describe Cork, its public buildings, inhabitants, trade, etc. Chapters 13-18 cover Norway, its inhabitants, fauna, climate, mines, etc. Four plates depict the costumes of farmers (men and women) from different parts of Norway. Also included is a folding plate depicting a snowy hill with skiing soldiers, with an early description of the sport and its role within the Norwegian army.
With an owner's inscription on half-title. A few minor spots and stains. Binding slightly rubbed. Overall in very good condition. Cf. Tiele, Bibl., p. 126; not in Howgego.
Related Subjects: