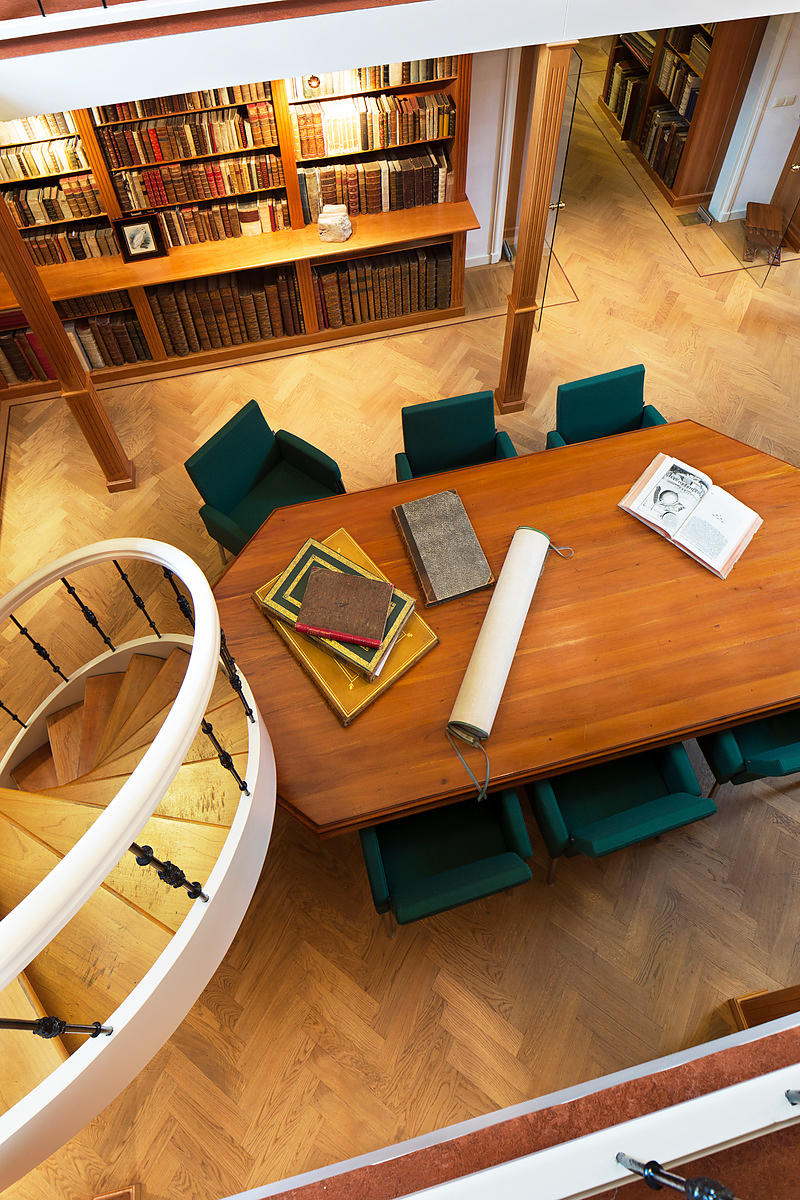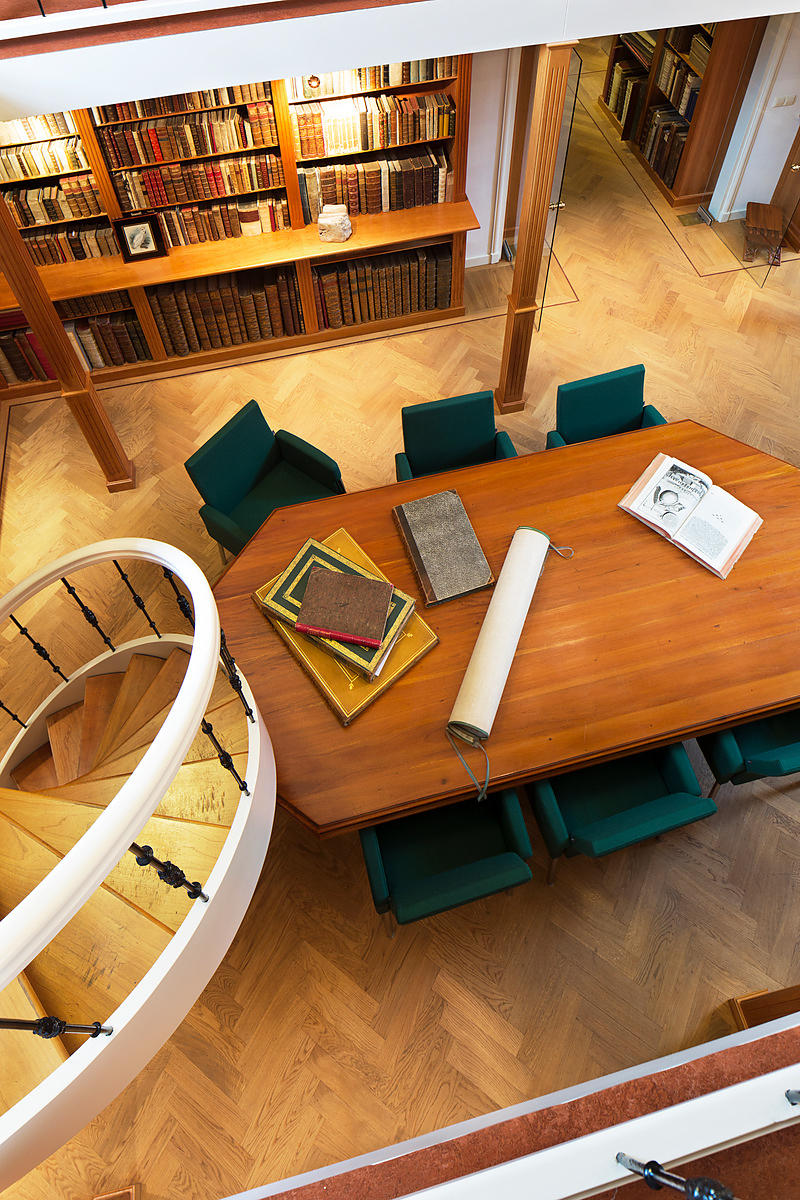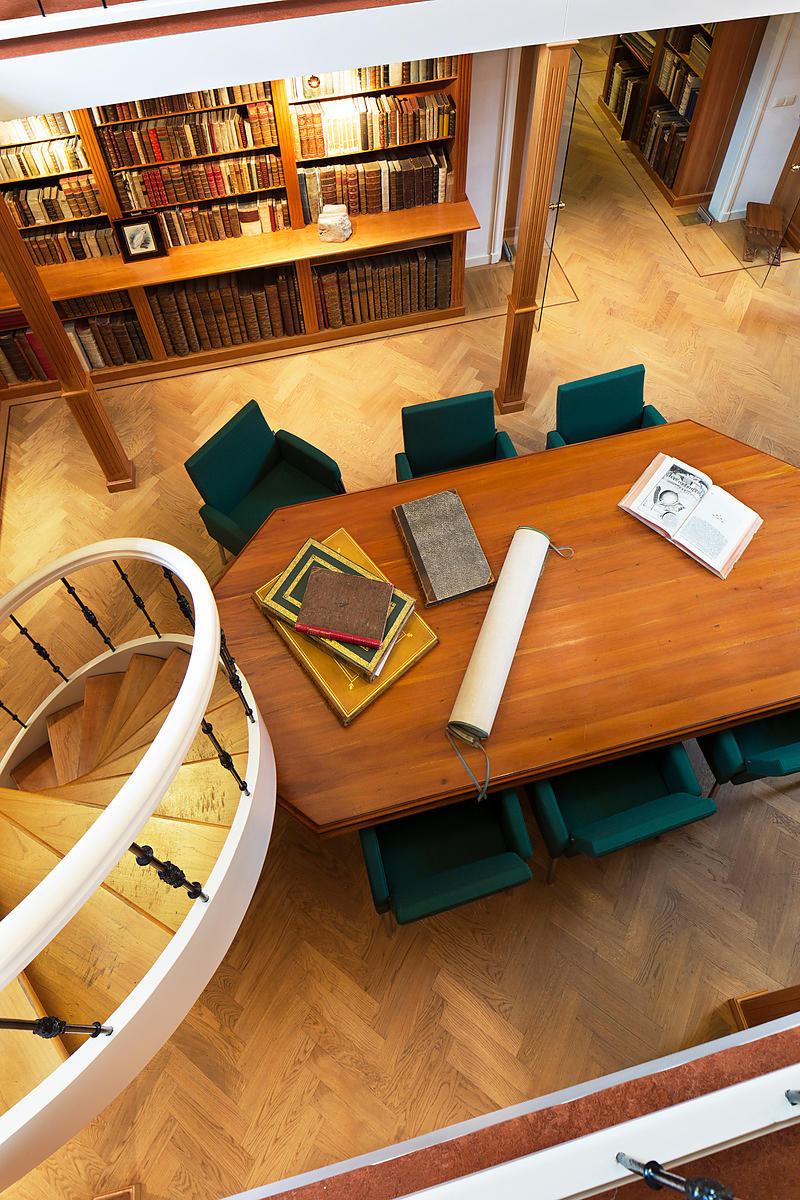 JOLLE, Pierre le.
Description de la ville d'Amsterdam, en vers burlesques. Selon la visite de six jours d'une semaine.
Amsterdam, Jacques le Curieux, 1666. 12mo. With engraved frontispiece, woodcut vignette on title. 19th-century full red gilt morocco.
€ 1,500
Original and only edition of this burlesque description of Amsterdam in French verses. The long poem is full of interesting details and unknown facts of the Amsterdam everyday life during the mid-seventeenth century, the peak of the Dutch Golden Age. It is a desired book by many bibliophiles, as it is placed in the Elzevier collection. The name of the author, Pierre Le Jolle, is probably a pseudonym; it is thought that his name was Pierre Langle (born in 1630).
Fine copy of this poem full of details of everyday life in Amsterdam in the 17th-century.

Gay-Lemonnyer I, 876; Nijhoff & V. Hattum 189; Rahir 2279; Willems 1756.
Related Subjects: