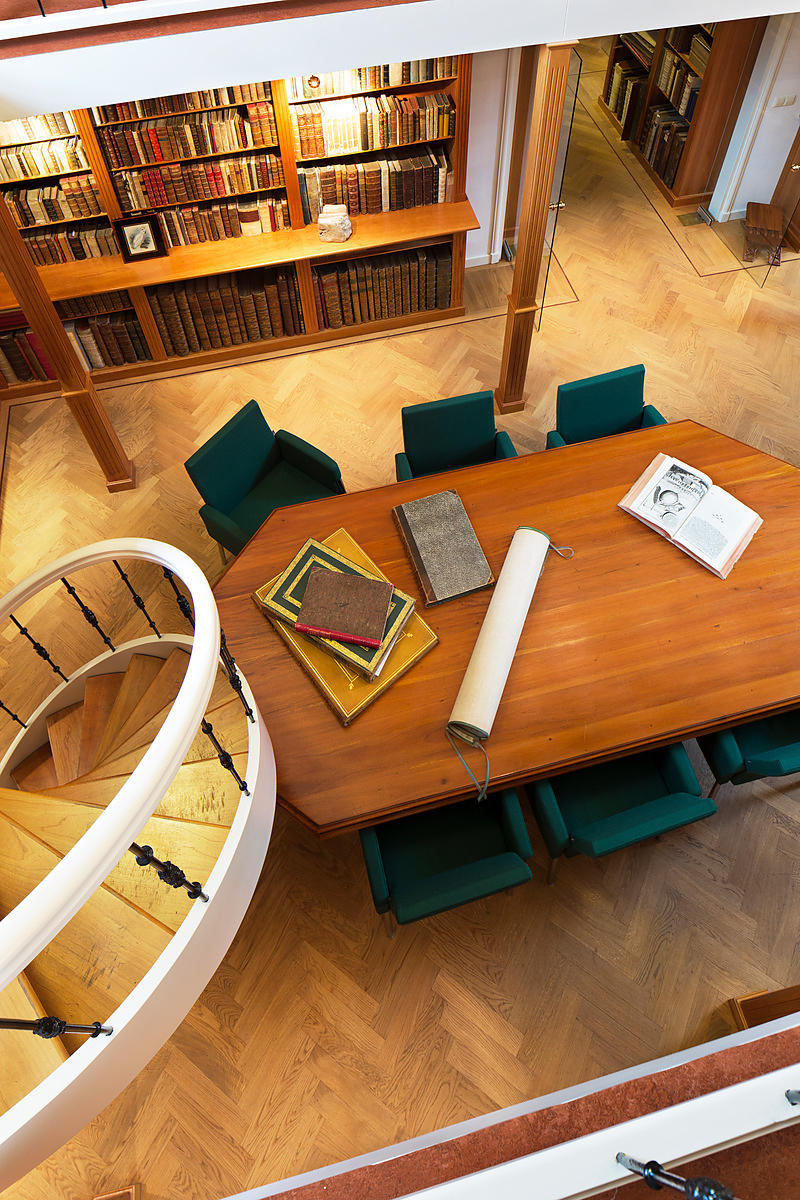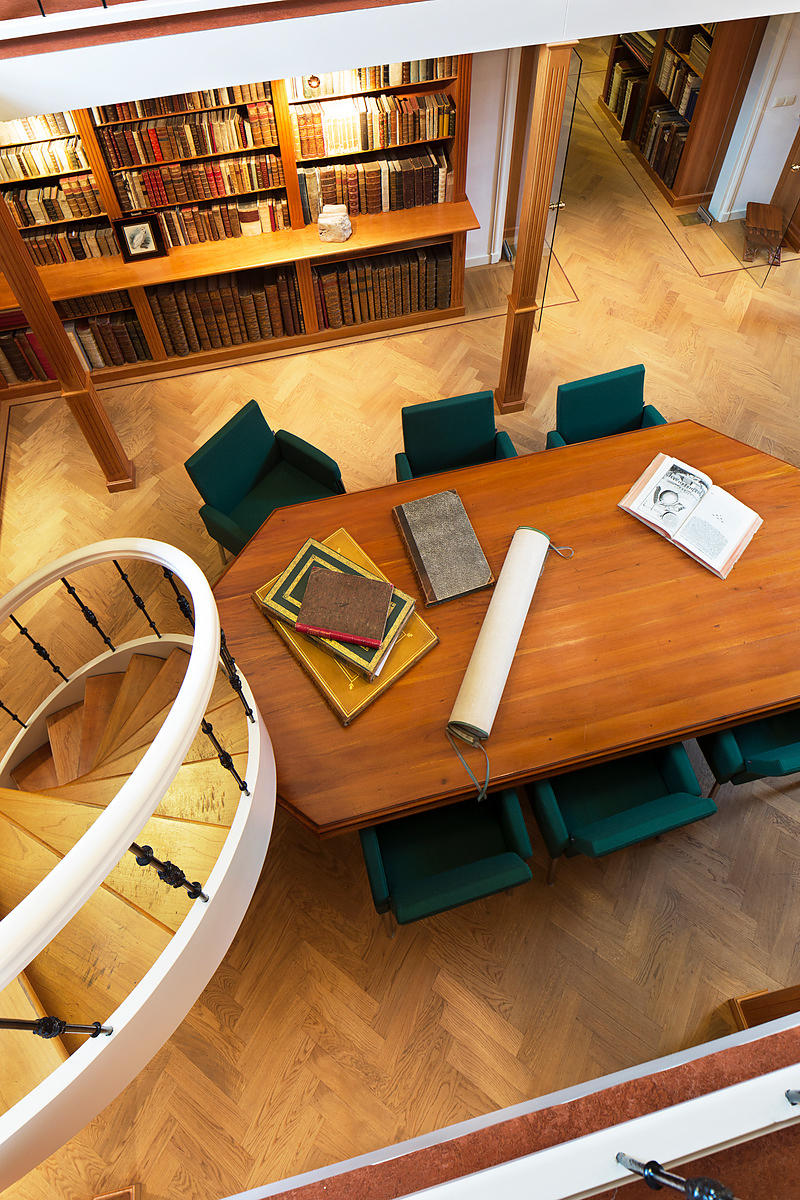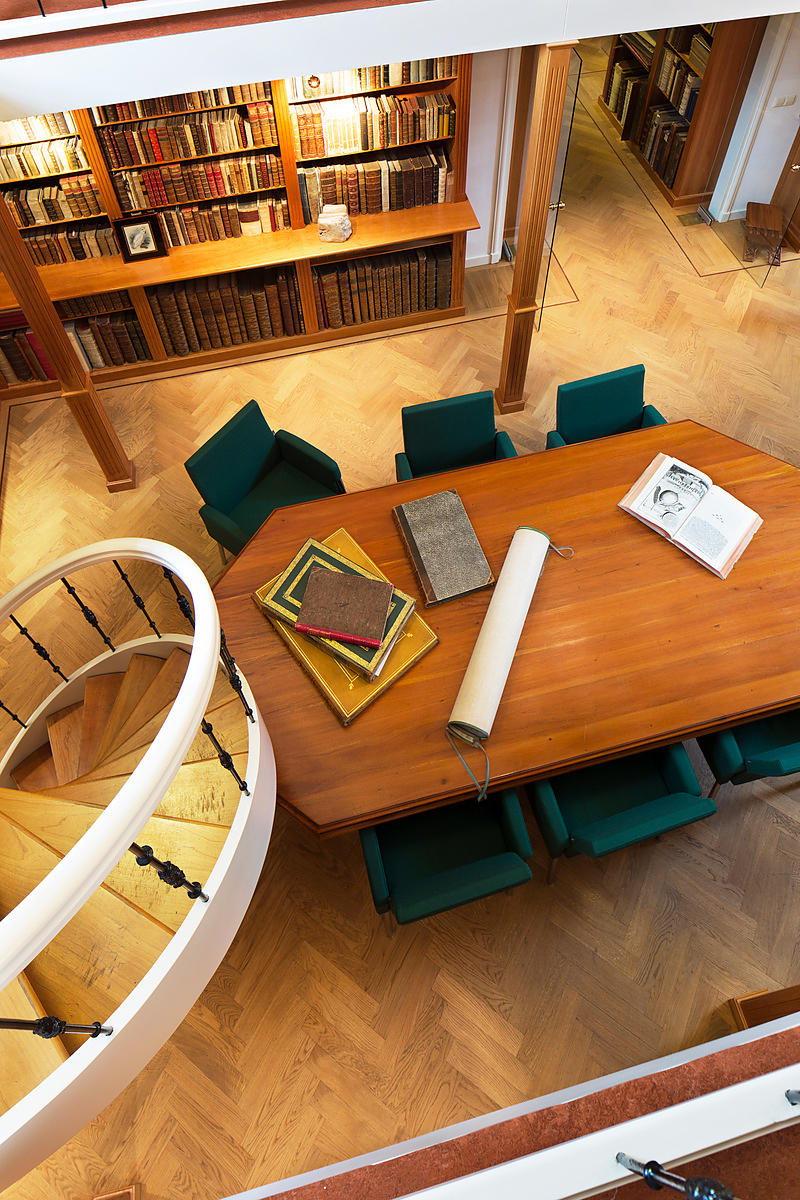 IBN MALIK (Silvestre de SACY, ed.).
Alfiyya ou La quintessence de la grammaire Arabe, ... publié en original, avec un commentaire, ...
Paris, printed by the Imprimerie Royale; London, Oriental Translation Fund (sold by Parbury, Allen & Co.), 1833. 8vo. The French title-page with steel-engraved device. Set in roman and Arabic types with incidental italic. Modern half calf in early 19th-century style, gold-tooled spine (Period Bookbinders, Bath).
€ 2,500
First printed edition, in the original Arabic with a lengthy commentary in French, of Ibn Malik's 13th-century Arabic grammar (nahw), nominally in 1000 rhymed verse couplets, known in Arabic as al-Khulasa al-alfiyya. The rhymed verse was a mnemonic device to help students remember their grammar. Much of the content concerns Islamic religion, so the book also served to reinforce religious studies.
Abu Abd Allah Jamal al-Din Muhammad, better known as Ibn Malik (ca. 1204-1274), was one of the three "great masters" (Encyclopedia of Arabic literature, p. 256) of classical Arabic grammar. He was born in the Almohad Caliphate in what is now southern Spain, studied in Aleppo and settled in Damascus, where he taught and wrote the present grammar, which became a standard work throughout the Islamic world. It remained little-known in the West until Silvestre de Sacy (1758-1838) published the present edition.
With library stamp on title-pages. Slightly foxed, showing through slightly, but still in good condition with further only an occasional minor marginal chip or water stain. Binding fine. First edition of a classic of Arabic grammar.
Sidney Glazer, "The Alfiyya of Ibn Malik" and "The Alfiyya commentaries ...", in: Muslim world, 31 (1941), pp. 274-279 & 400-408; Meisami & Starkey, eds., Encyclopedia of Arabic literature (1998), I, p. 347; WorldCat (5 copies).
Related Subjects: