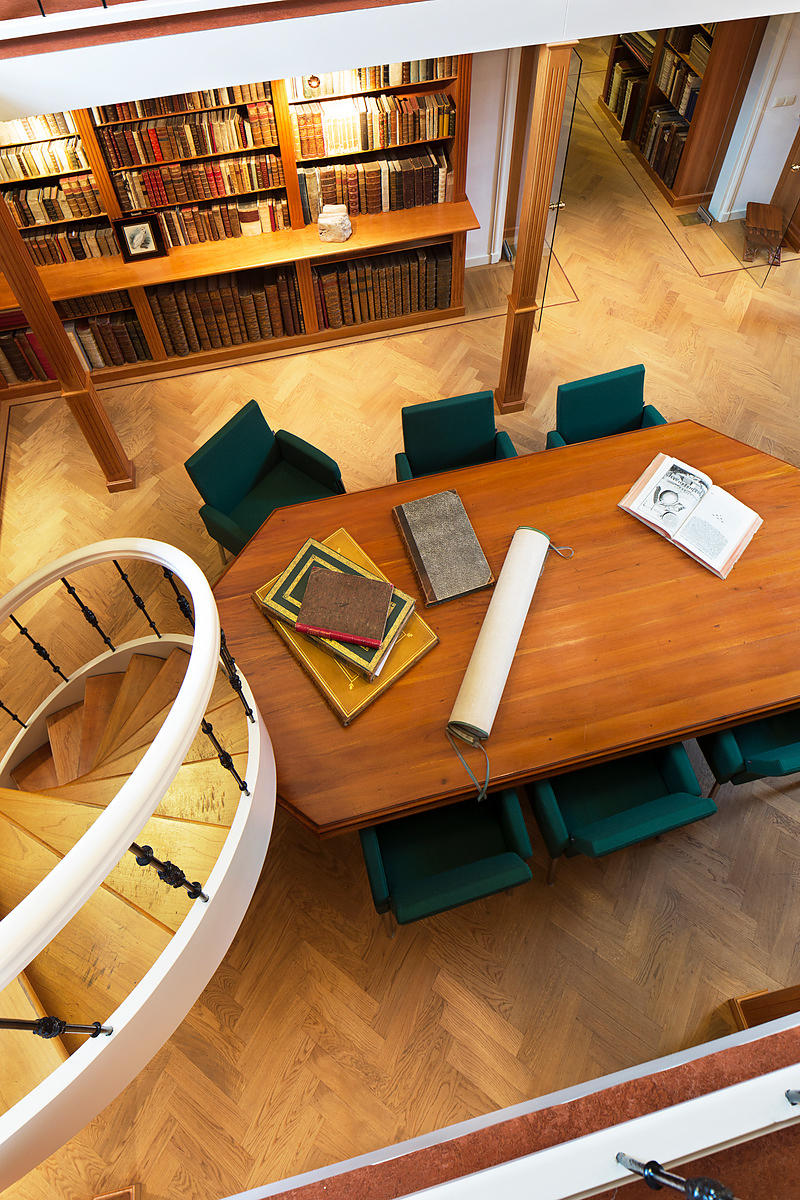 HAKLUYT, Richard.
Hakluyt's collection of the early voyages, travels, and discoveries, of the English nation. Edited by R.H. Evans.
London, G. Woodfall for R.H. Evans and R. Priestley, 1809-1812. 5 volumes. Folio. Contemporary gold-tooled red morocco (F. BEDFORD).
€ 8,500
Fine limited edition of Richard Hakluyt's collection of voyages, one of 75 copies printed on imperial paper. Hakluyt was proud to have discovered many ancient accounts, not limiting himself to only English voyages. The work was once called, by Mr. Froude "the prose epic of the modern English nation". The work is divided into voyages to the South and Southeast, voyages to the North and Northeast, and voyages to the West. Hakluyt was also very interested in the New World. He brought his readers up to date on recent events such as Raleigh's voyage to Guiana, and he also included non-English voyages, such as the expeditions of Verrazano, Ribaut, Laudonnière, and the Zeno brothers, as well as a large number of documents describing the West Indies from Spanish sources.
''A very accurate reprint of the best folio'' (Lowndes). Some occasional light spotting. Fine set.
Lowndes II, p. 972.
Related Subjects: