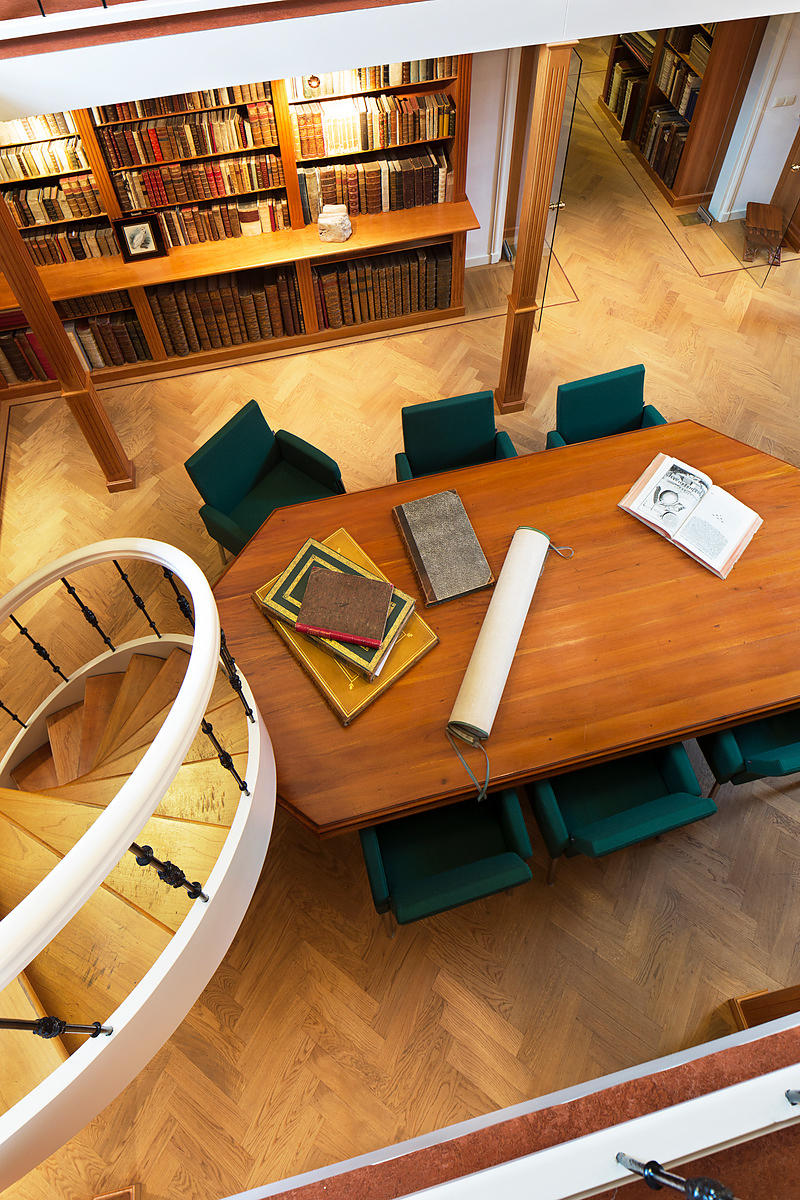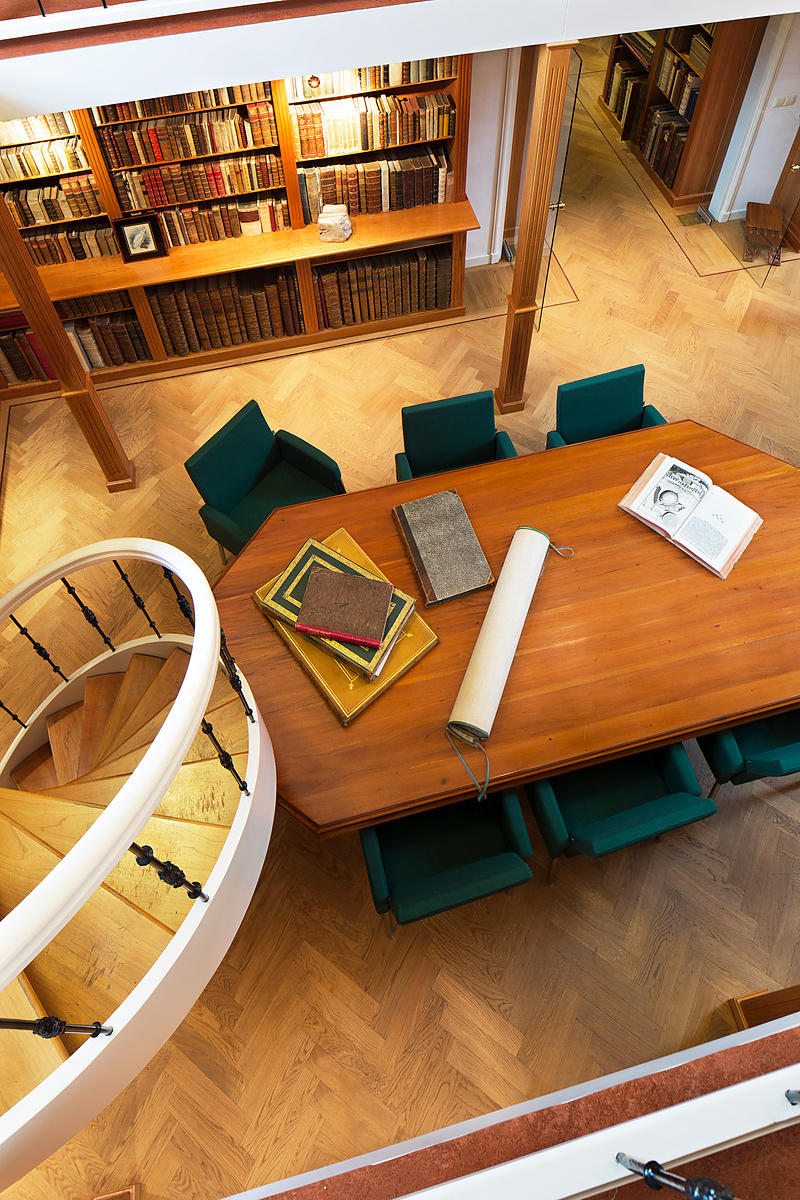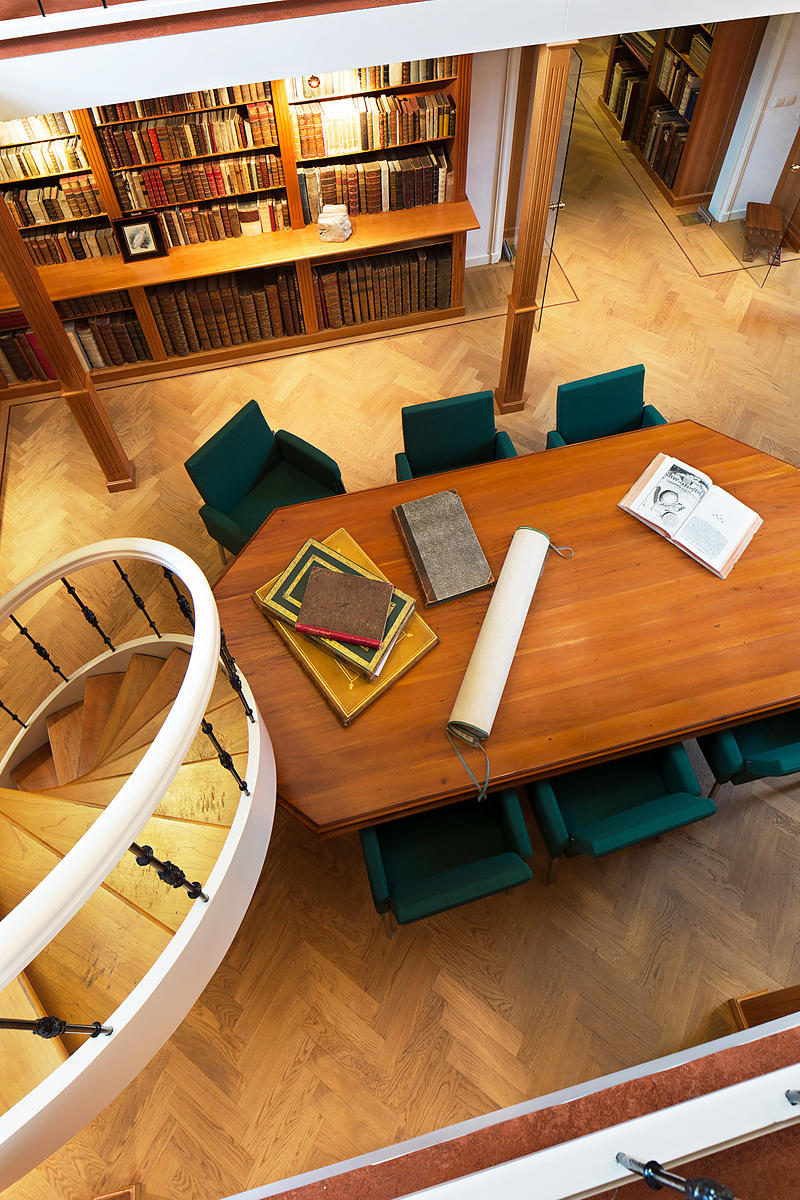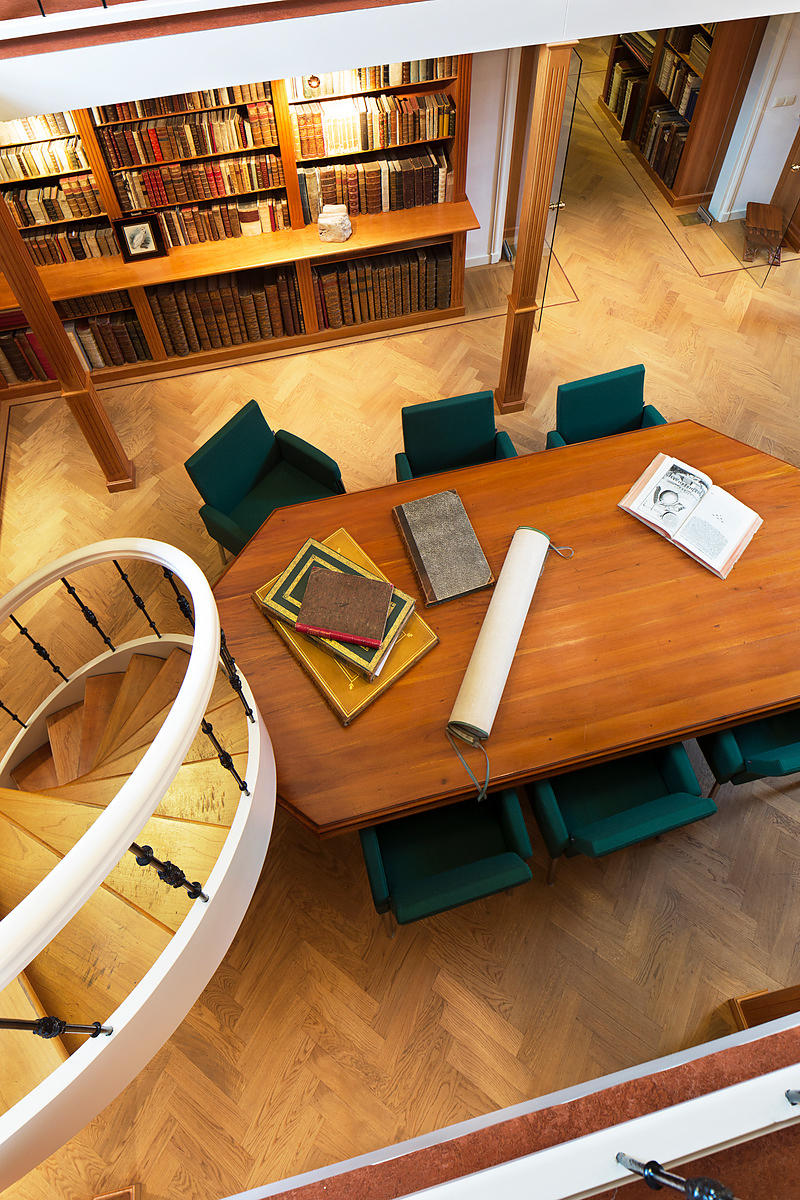 FURMER, Bernard G. [=Dirck Volkertsz COORNHERT].
De rerum usu et abusu.
Antwerp, Christoffel Plantin, 1575. 4to. With Latin motto in engraved border on title-page and 25 numbered engraved emblems by Wiericx, one signed I.H.W, after Gerard Groening. Contemporary vellum.
€ 8,500
First edition of an emblem book on the use and abuse of riches, with text by the famous Dutch humanist Dirck Volckertsz. Coornhert (1522-1590), who was banished from the Netherlands due to his controversial religious beliefs. Probably to avoid potential conflicts with the authorities for publishing a work of an author in exile, Galle and Plantin issued the book under the name of the Frisian humanist Bernard Furmer(ius) (1542-1616). The emblems all centre on humans engaged in rich and sumptuous scenes of dinner and drinking parties, money transactions, scenes of elegant and luxurious life, etc. Each has a caption and quotation from the Bible above and a four-line Latin verse below. The explanatory Latin text is printed on the facing pages. The fine artistic engravings were produced in the atelier of the talented Wierix brothers, among the most prolific printmakers in the Low Countries of that time, after designs by Gerard Groenning. In their long association with Plantin they contributed engravings to many of his important publications.
With bookplate. Title-page restored and mounted on stub, with a small tear in lower margin of title-page, some small marginal tears in the fourth leaf, slightly browned and some marginal thumbing. Book and binding in good condition.
Landwehr, Emblem and fable books 241; Mauquoy-Hendrickx, Wierix 2289-2314; Praz, p. 344; Voet 1228.
Related Subjects: