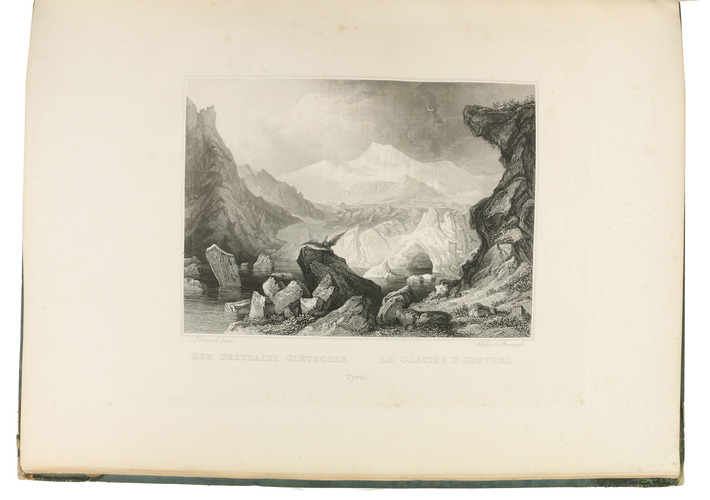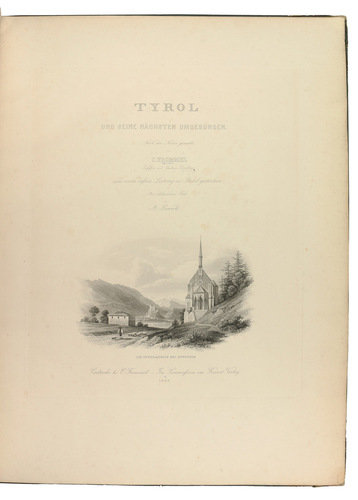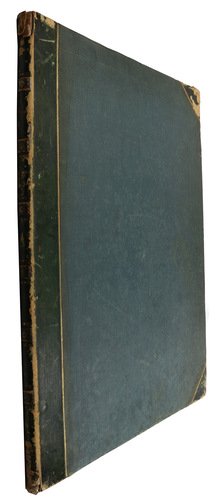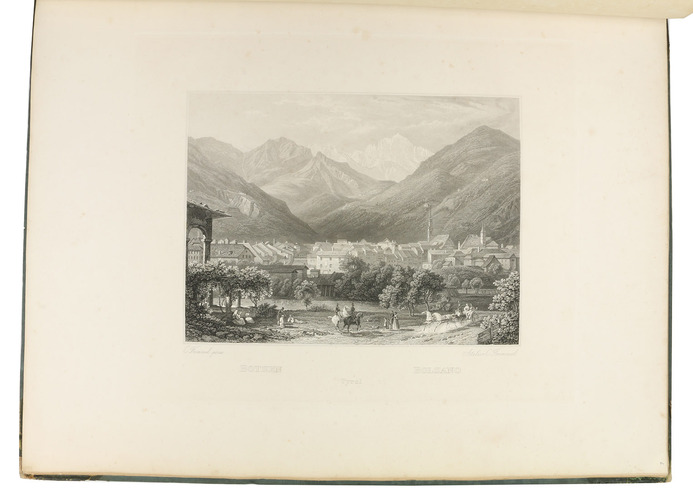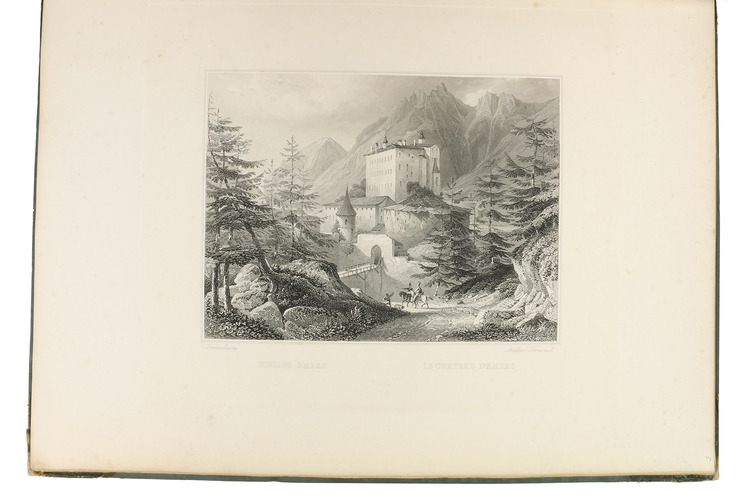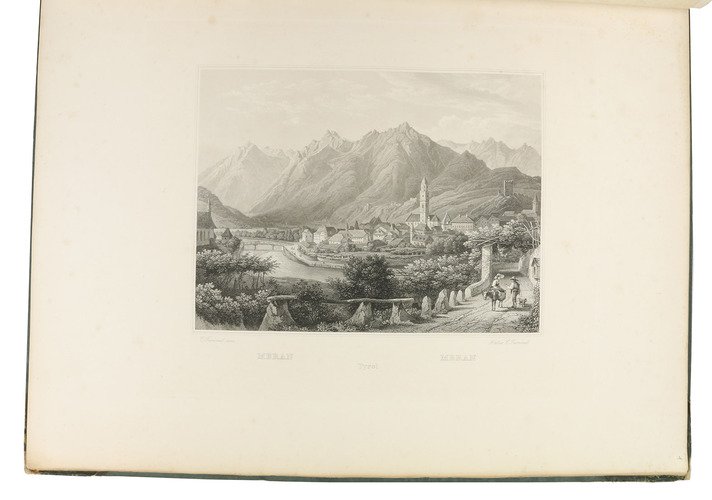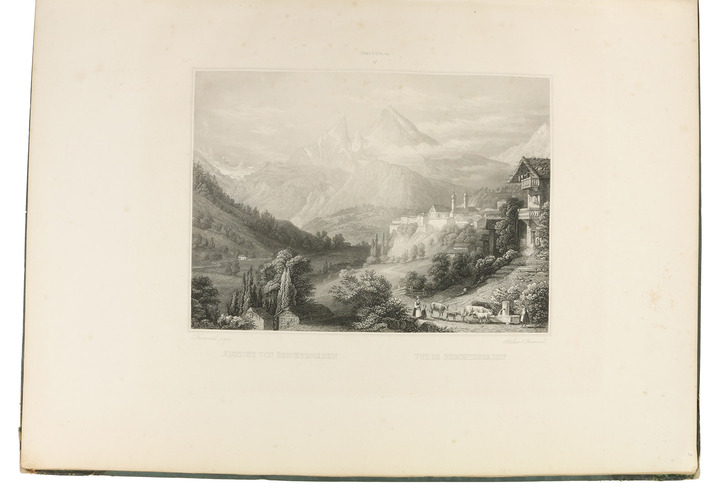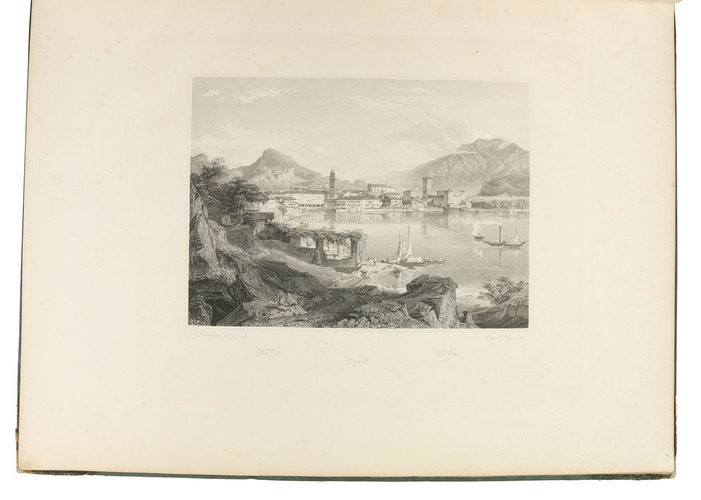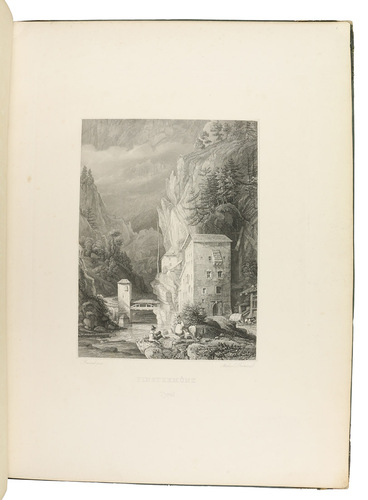 FROMMEL, Carl Ludwig.
Tyrol und seine nächsten Umgebungen. Nach der Natur gemalt.
Karlsruhe, Frommel in Kommission im Kunst-Verlag, 1842. Royal folio (43.5 x 57 cm). With an engraved title-page and 12 steel-engraved plates. Contemporary green half calf with gold rules. 12 ll.
€ 6,500
Annual gift (for the past year 1841) for the members of the Kunstverein für das Großherzogtum Baden: a large paper copy of a series of steel-engraved views of Tyrol and vicinity. It includes views of Ambras castle, Berchtesgaden, Bozen, Finstermünz, Hohenschwangau, Innsbruck, Meran, Riva, Salzburg (2), etc. The notes by A. Lewald, bound in here in their entirety, were available only separately, so complete copies with the entire text are very rare.
With the bookplate of the American ophthalmologist and mountaineer J. Monroe Thorington (1894-89), who made the first ascent of Mount Saskatchewan and who presented the volume to the American Alpine Club in 1935 (with their bookplate). Edges slightly foxed; binding rubbed; extremeties bumped, otherwise in good condition. Engelmann 1002; cf. Nebehay/Wagner 187 (trade issue).
Related Subjects: