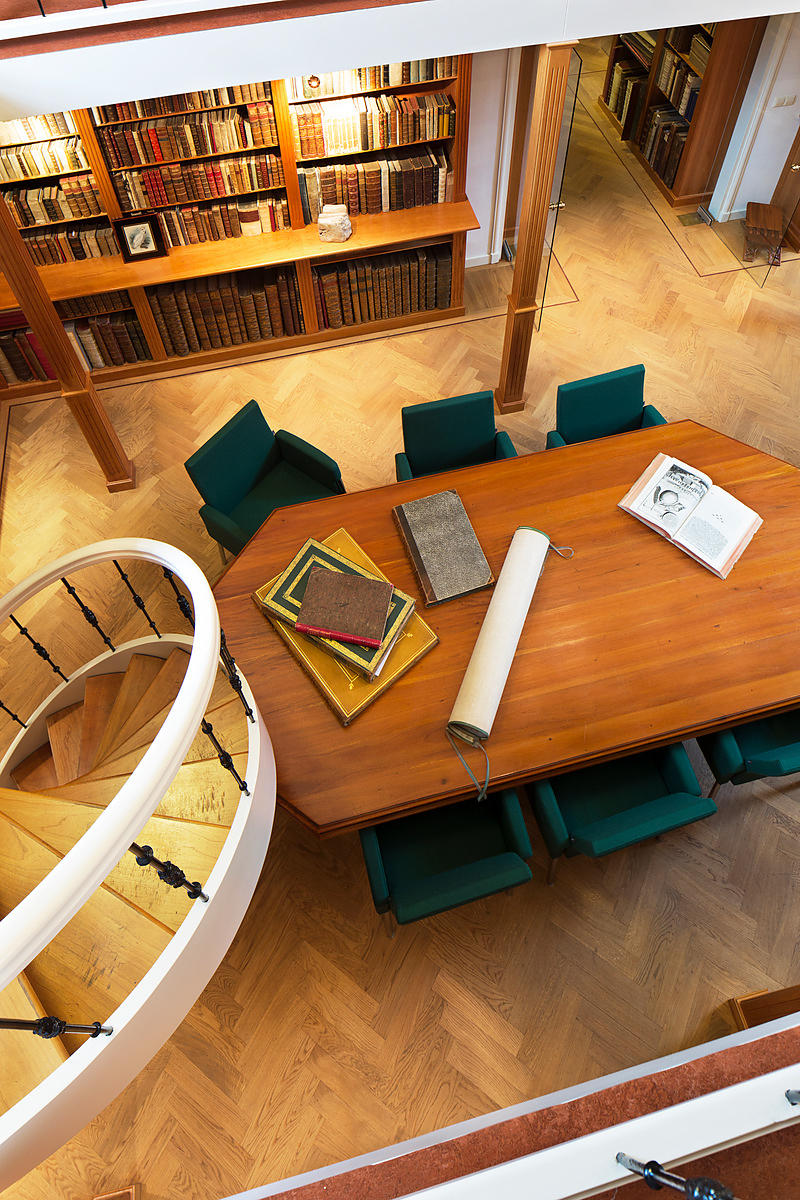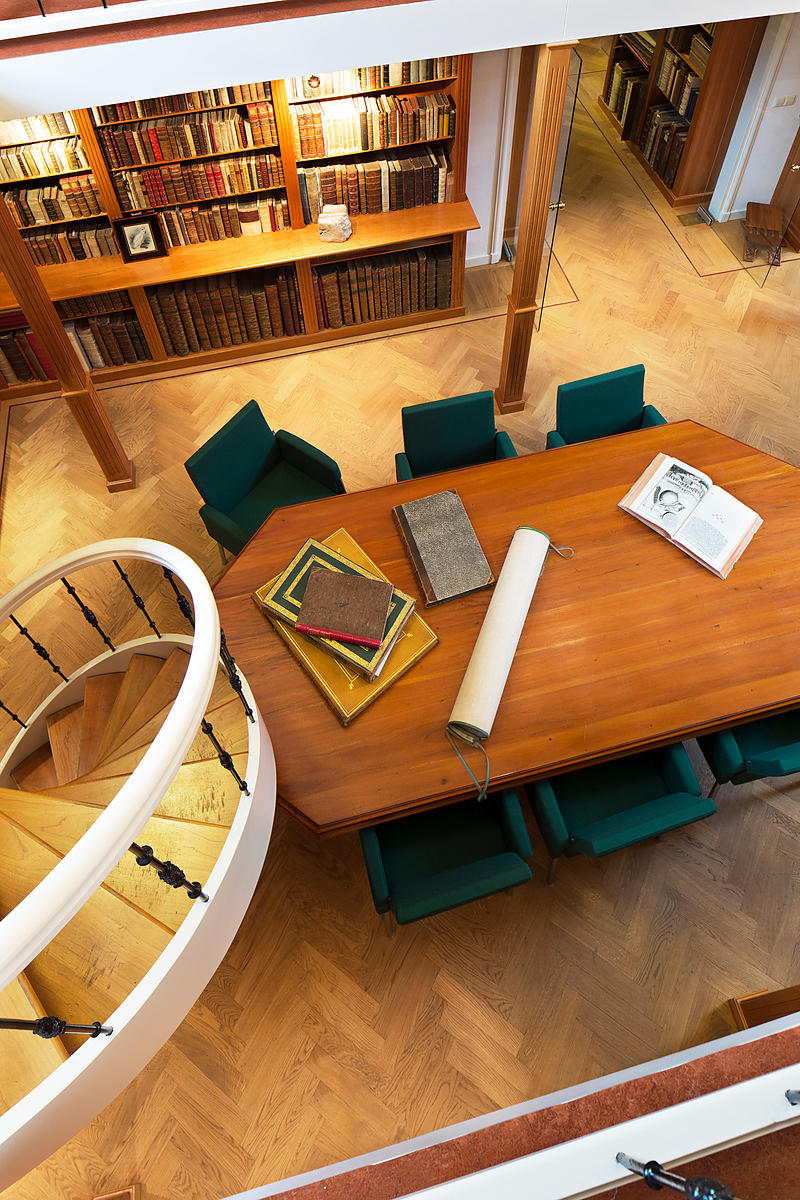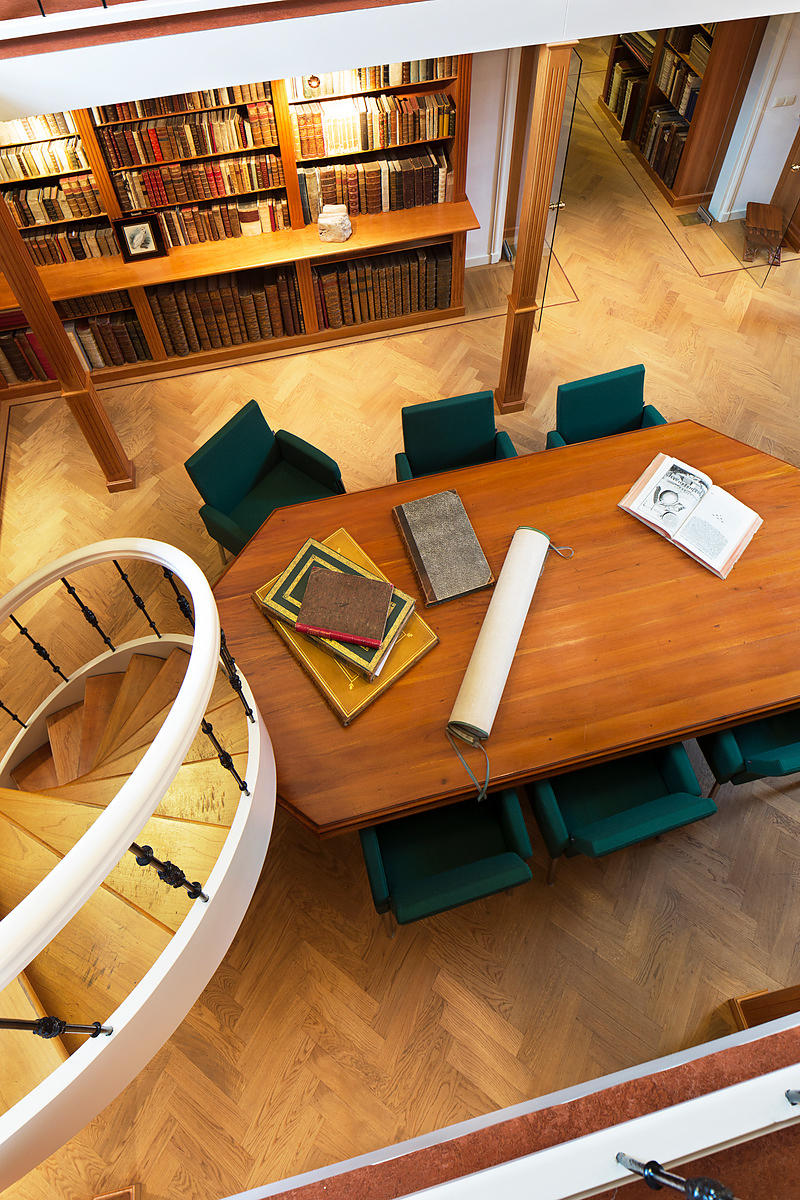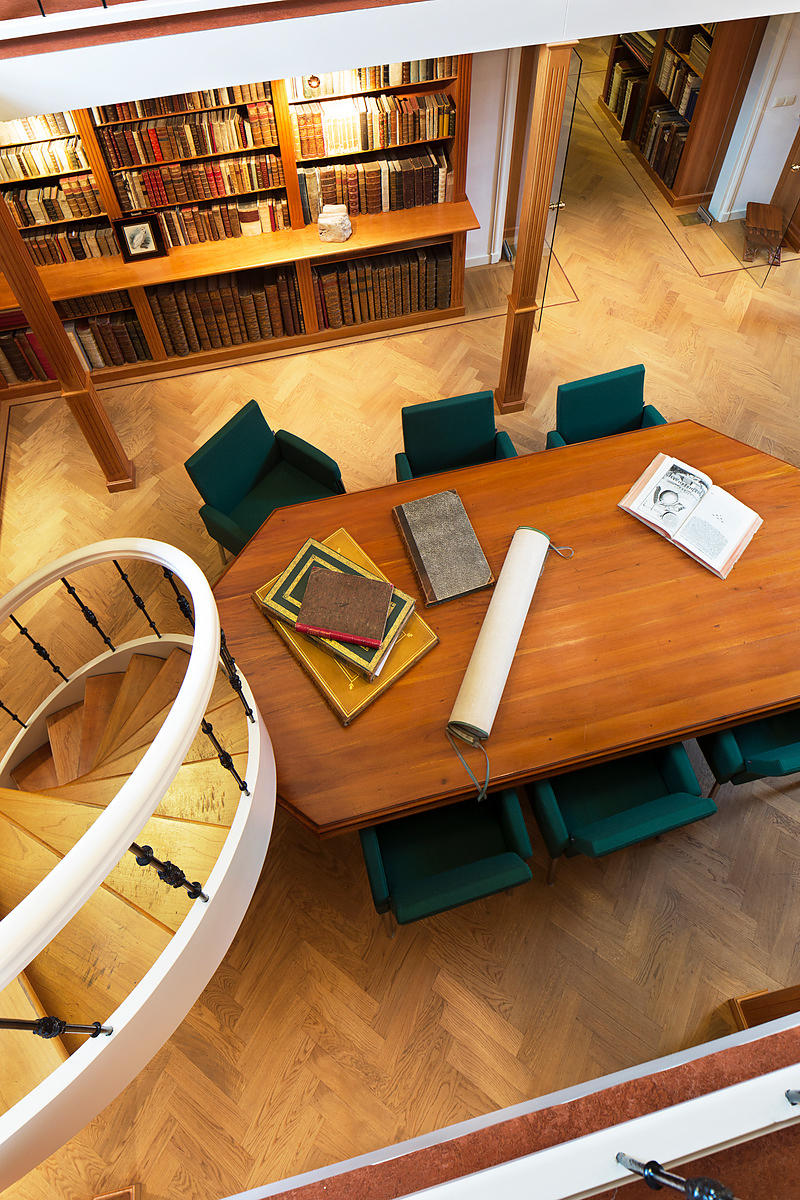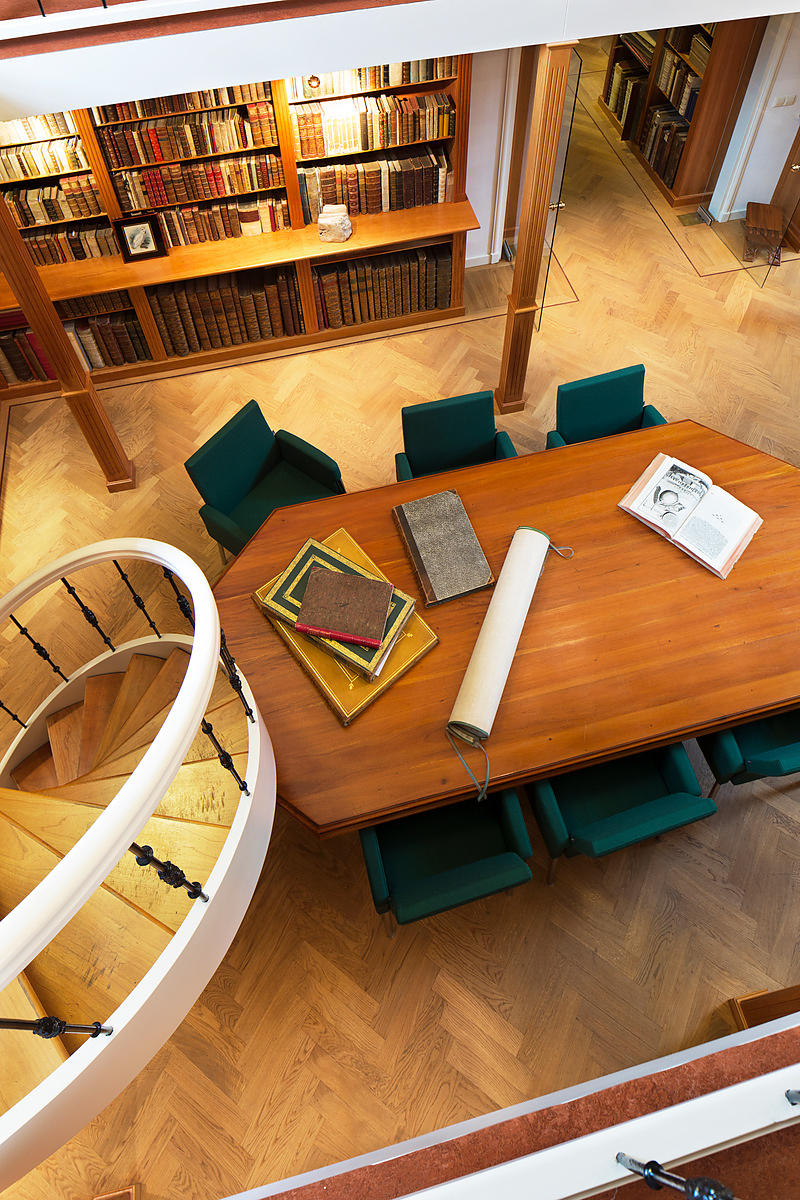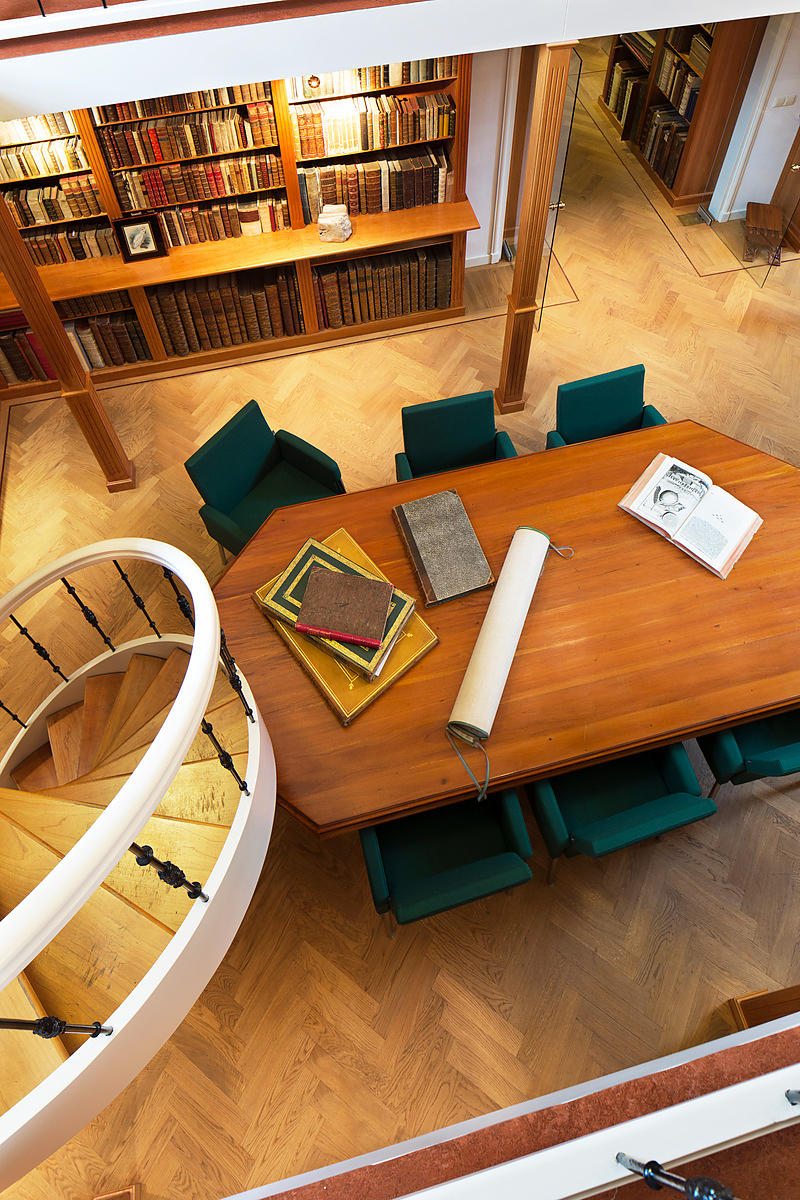 FREITAG, Adam.
L'architecture militaire ou la fortification nouvelle, ...
Leiden, Abraham and Bonaventura Elzevier, 1635. Folio. With an integral engraved title-page, divisional titles for the second and third "livre", 35 double-page engraved illustration plates containing 185 numbered figures, 8 double-page letterpress tables and "Table du profil", woodcut headpieces and decorated initials. Set in roman and italic types with incidental textura and fraktur. With 2 figures in the plates coloured by an early hand. Mottled, tanned sheepskin (ca. 1730?), gold-tooled spine with morocco label, gold-tooled board edges, curl-marbled endpapers, red edges. [8], 179, [1 blank] pp.
€ 1,950
First French edition of the best, most detailed, best illustrated and most influential handbook of fortification from the Dutch golden age and an ambitious piece of book production from the golden age of the Elzeviers' printing office. Besides numerous fortification plans and views, the plates show for example bridges, tools for digging, construction and demolition, and a horse-powered Archimedes's screw for pumping water, while three plates show the arrangement of troops' quarters in camp. While some of the fortification plans are theoretical, others show the fortifications of cities of the Low Countries and Rheinland during the Eighty Years' War. The text is divided into three "books", the first covering the origins, development and most recent Dutch improvements in the art of fortification, the second systematically presenting the various forms of fortification, and the third on offensive and defensive tactics of siege warfare. Together with the excellent plates it gives remarkable insight into the working techniques and tools of fortification building ca. 1630. The lexicon gives terminology for fortification and related fields in French, German, Dutch and Latin and remains an essential source on the subject.
With two small drawings, an occasional manuscript note, some underlining and a bookplate. With some foxing in the engraved title-page and a few other leaves, occasional mostly marginal stains and minor browning, but otherwise in good condition. With superficial damage to the boards and worming slightly affecting the boards and badly damaging the backstrip, which has been restored at the head and foot. First French edition of the most influential fortification manual of its day, probably more widely read than the German original. Berghman, Cat. rais. Elzeviriennes 651; Jähns II, 117; Jordan, Bibl. Gesch. Festungsbaues 1301 (4 copies); Rahir 417; Sloos, Warfare 8022; STCN (3 copies); Willems 425; for Freitag: www.presseforschung.uni-bremen.de/dokuwiki/doku.php?id=freitag_adam.
Related Subjects: