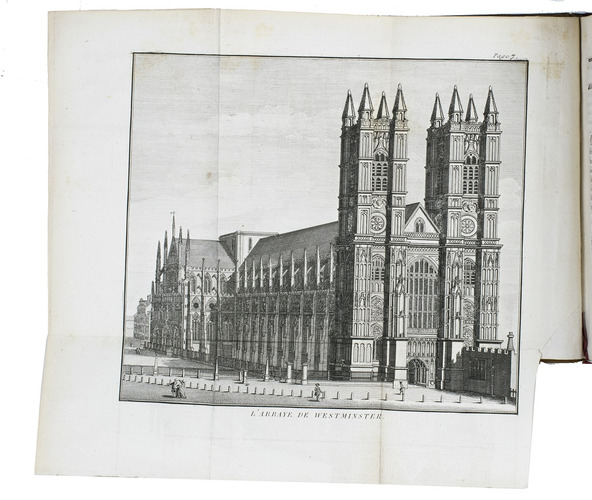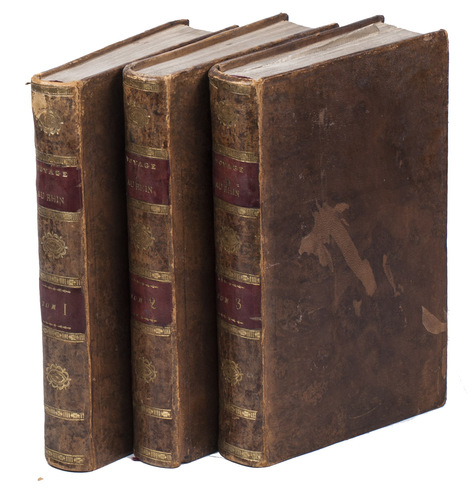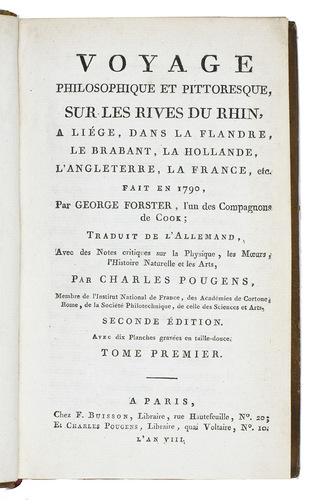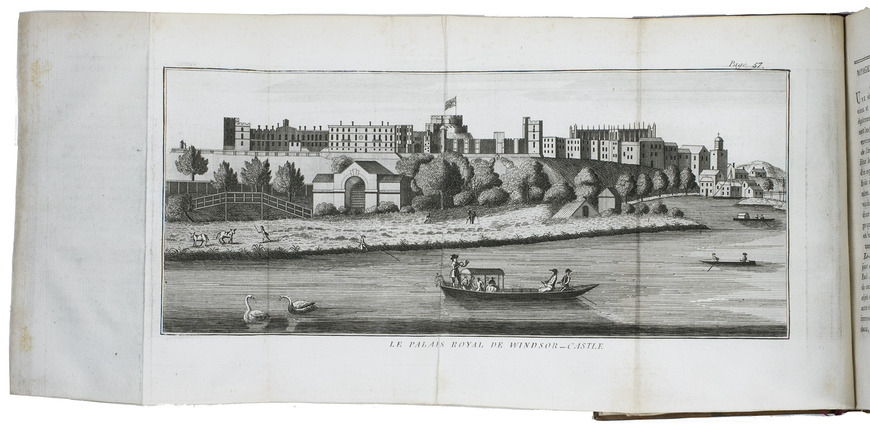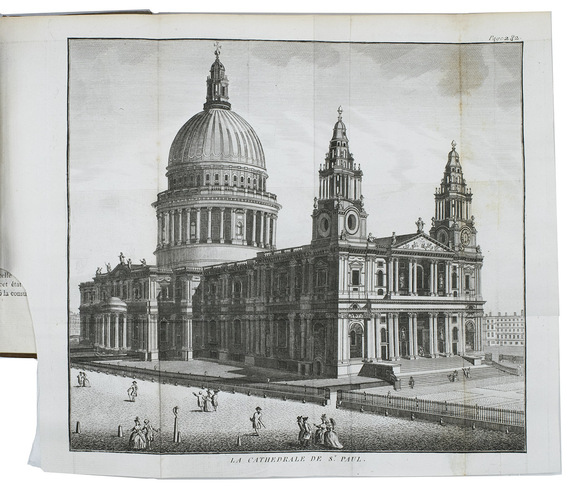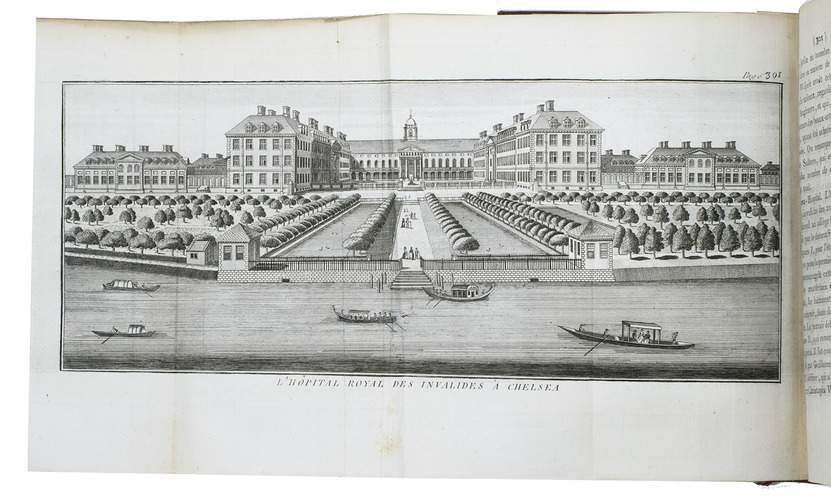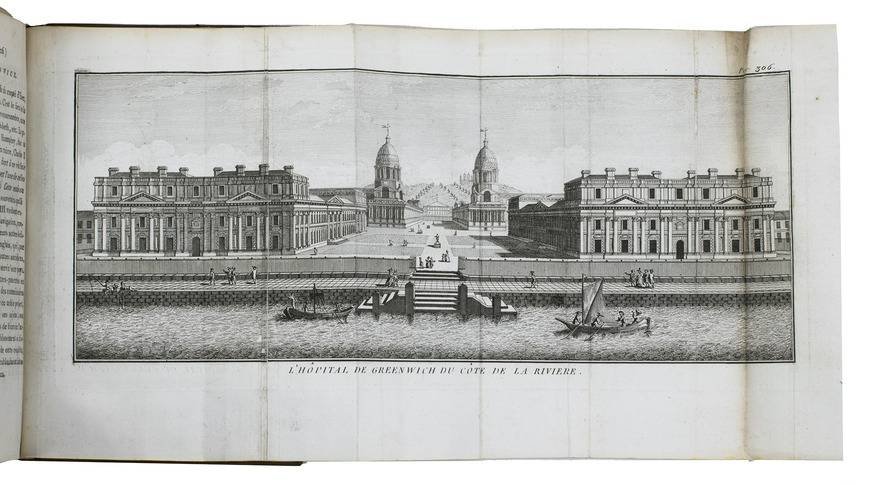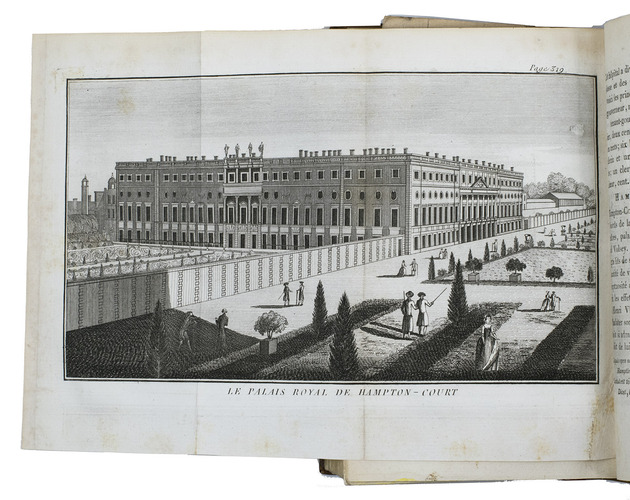 FORSTER, Georg.
Voyage philosophique et pittoresque, sur les rives du Rhin, a Liège, dans la Flandre, le Brabant, la Hollande, l'Angleterre, la France, etc. fait en 1790, ...
Paris, F. Buisson and Charles Pougens, l'an VIII [= 1800]. 3 volumes. 8vo. With a folding engraved map of Great Britain and 9 folding engraved views of famous English buildings. Contemporary mottled, tanned sheepskin (tree pattern), gold-tooled spines. [4], XVI, 408; [4], 446; 8, 407 pp.
€ 2,650
Second French edition of what is considered Forster's major work, Ansichten vom Niederrhein. Forster's fame was instantly established when he published an impressive account of James Cook's second voyage around the world in 1778-1780. The present work details Forster's travels with Alexander von Humboldt to France, Germany and the Netherlands, intertwined with observations on politics, history, nature, and the arts and sciences. Fusing Enlightenment with early Romanticism, it "consolidated Forster's reputation as the master of subjective 'artistic' observation and description, which had a profound impact on the travel writing and landscape painting of the era" (Reusch).
The third volume contains observations on Britain and British culture. The illustrations include a large map of Great Britain and 9 beautiful folding views, showing Westminster Cathedral, Windsor castle, St. Paul's, the House of the Lord Major of London, the London Stock exchange, Covent garden, the Hospital at Chelsea and at Greenwich and Hampton Court.
Some browning, the bindings show some wear, otherwise in very good condition and attractively bound. Quérard III, 168; Reusch "Forster, (Johann) Georg(e) (Adam) 1754-1794", in: Encyclopedia of the Romantic Era, 1760-1850, pp. 365-366; cf. Uhlig, Georg Forster, pp. 261-270.
Related Subjects: