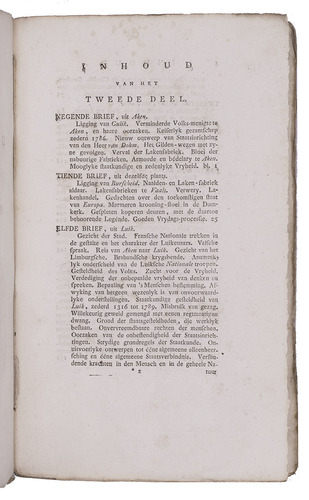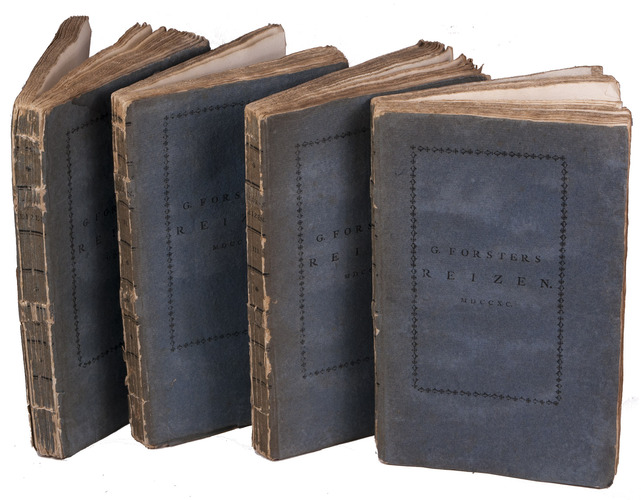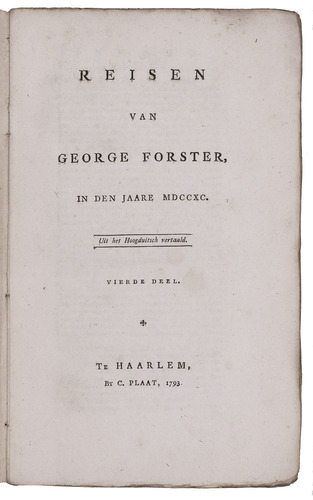 FORSTER, Georg.
Reisen van George Forster in den jaare MDCCXC. Uit het Hoogduitsch vertaald.
Haarlem, Christiaan Plaat, 1792-1793. 8vo. 4 volumes. Original publisher's letterpress printed stiff wrappers. 8 [incl. first 2 blank], 190, [1], [1 blank]; [4], 174, [2]; 4, 3-182; [4], 196 pp.
€ 1,750
Very rare Dutch translation of the greater part of Forster's Ansichten vom Niederrhein, von Brabant, Flandern, Holland, England und Frankreich (1791-1794), an account of his travels through Germany, Belgium and the Netherlands, accompanied by the famous Alexander von Humboldt. The account is praised for its literary qualities. The translation was made before the final part of the original German edition appeared, so that it omits the parts dealing with France and England.
The versatile German Georg Forster (1754-1794) is best known for his impressive account of James Cook's second voyage around the world in 1778-1780.
A water stain at the head of the first four leaves and the wrapper, one leaf with a small corner torn off, some occasional spots and the spines slightly tattered, but otherwise internally in very good condition and wholly untrimmed, with all deckles intact. STCN (1 copy); WorldCat (2 copies); not in Cat. NHSM; Tiele, Bibl.
Related Subjects: