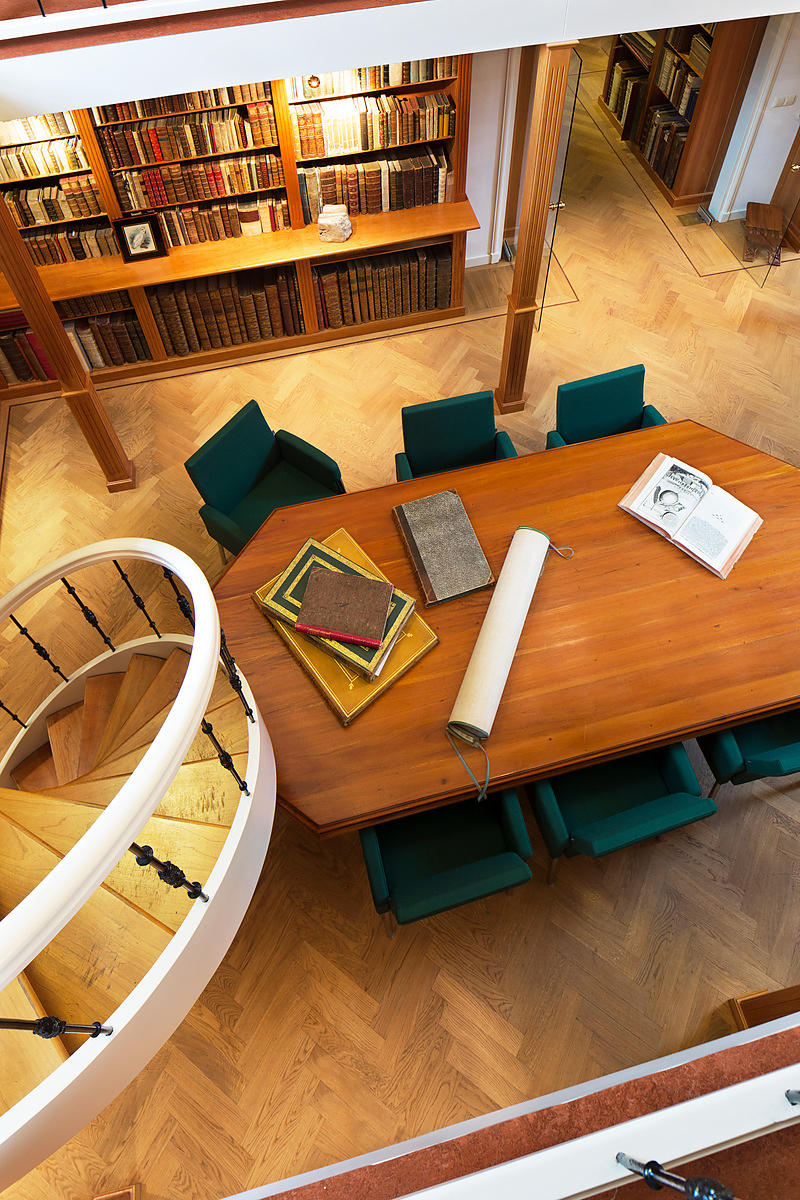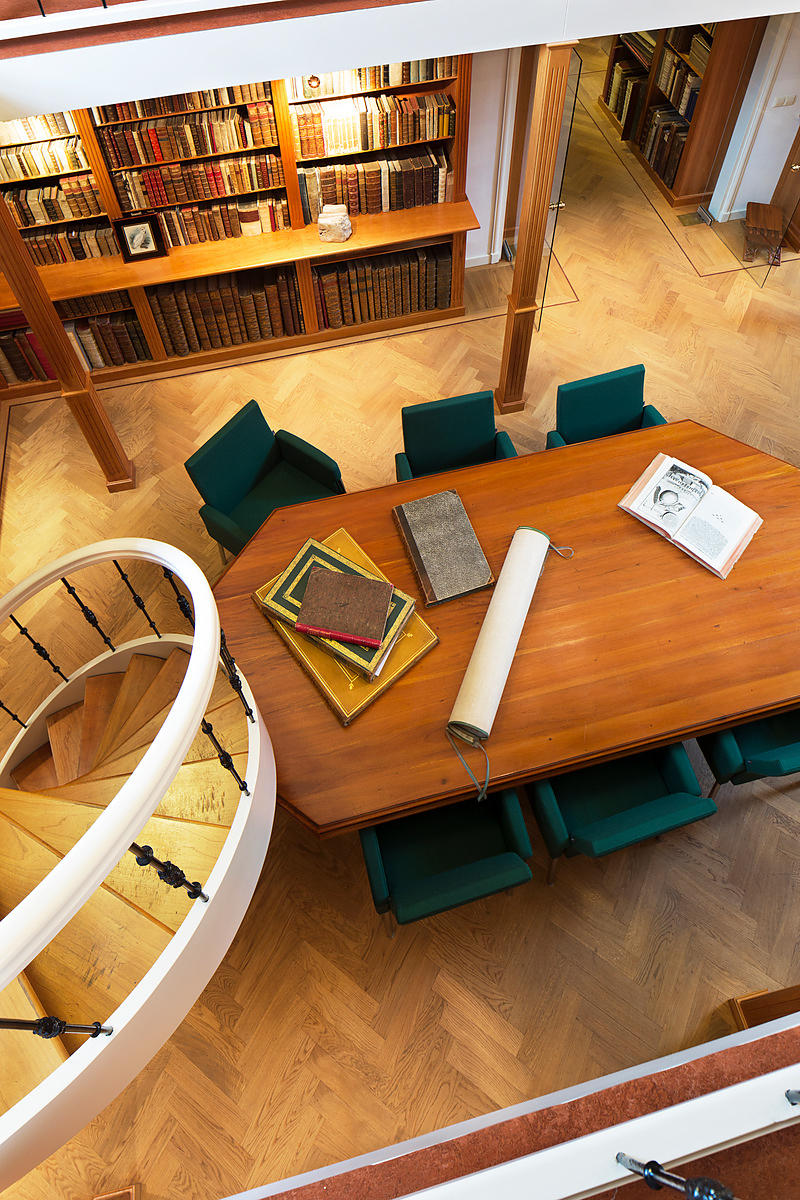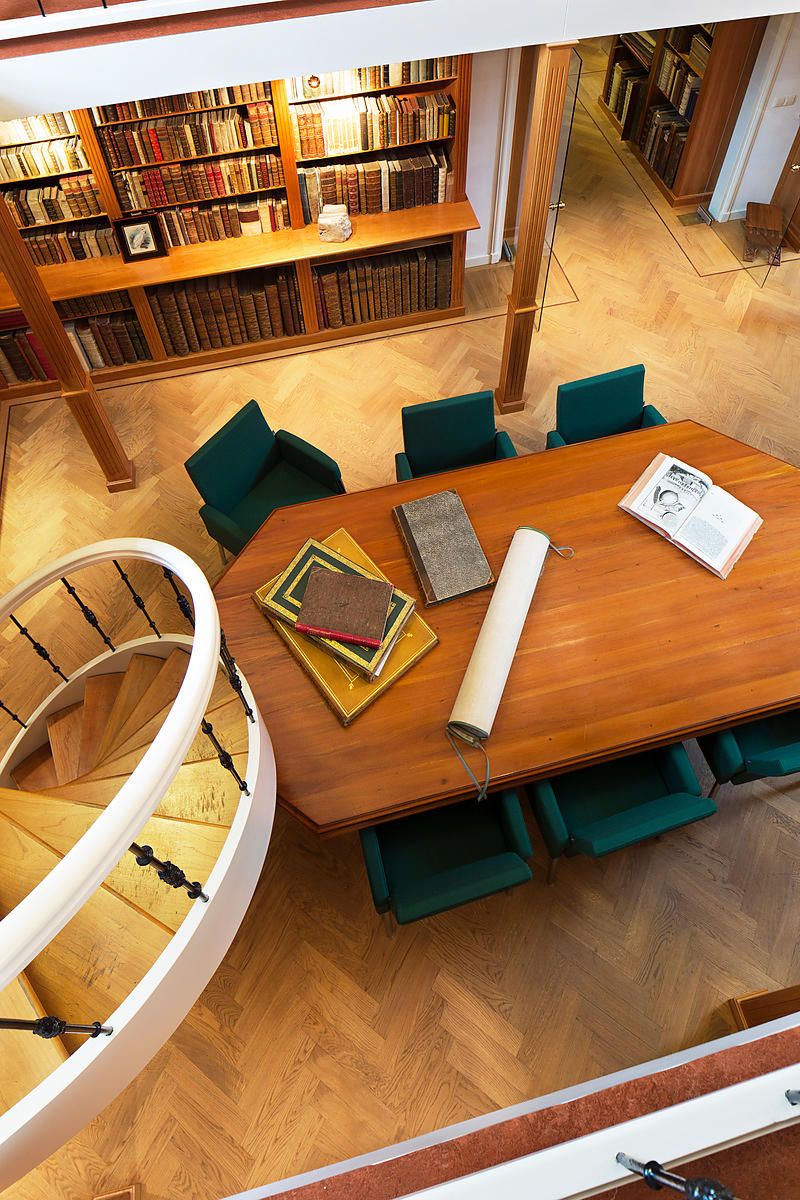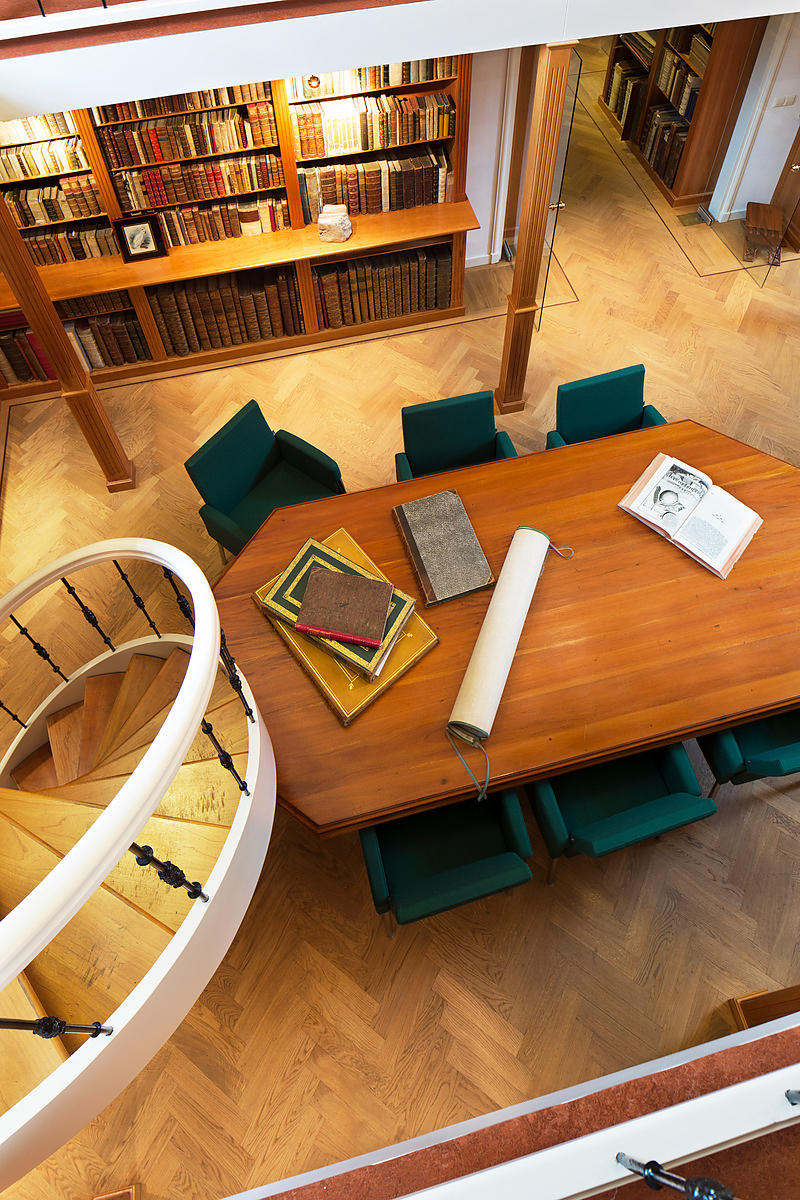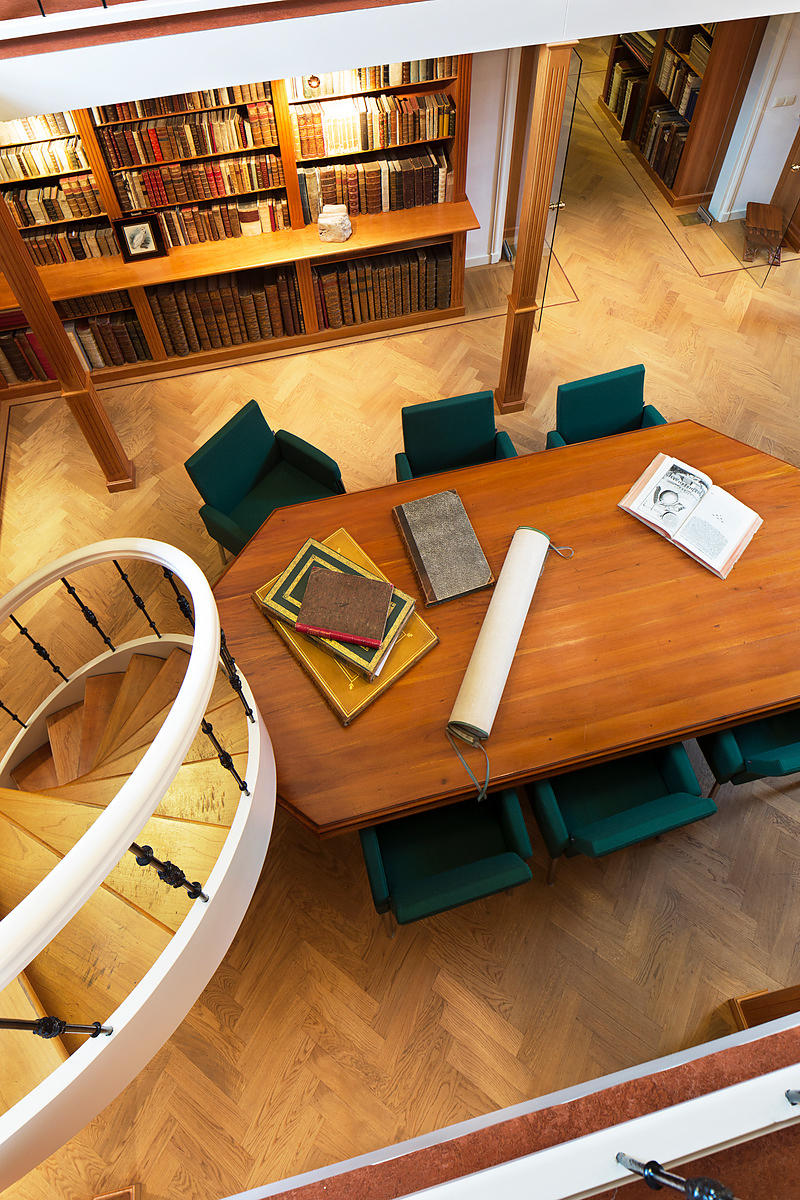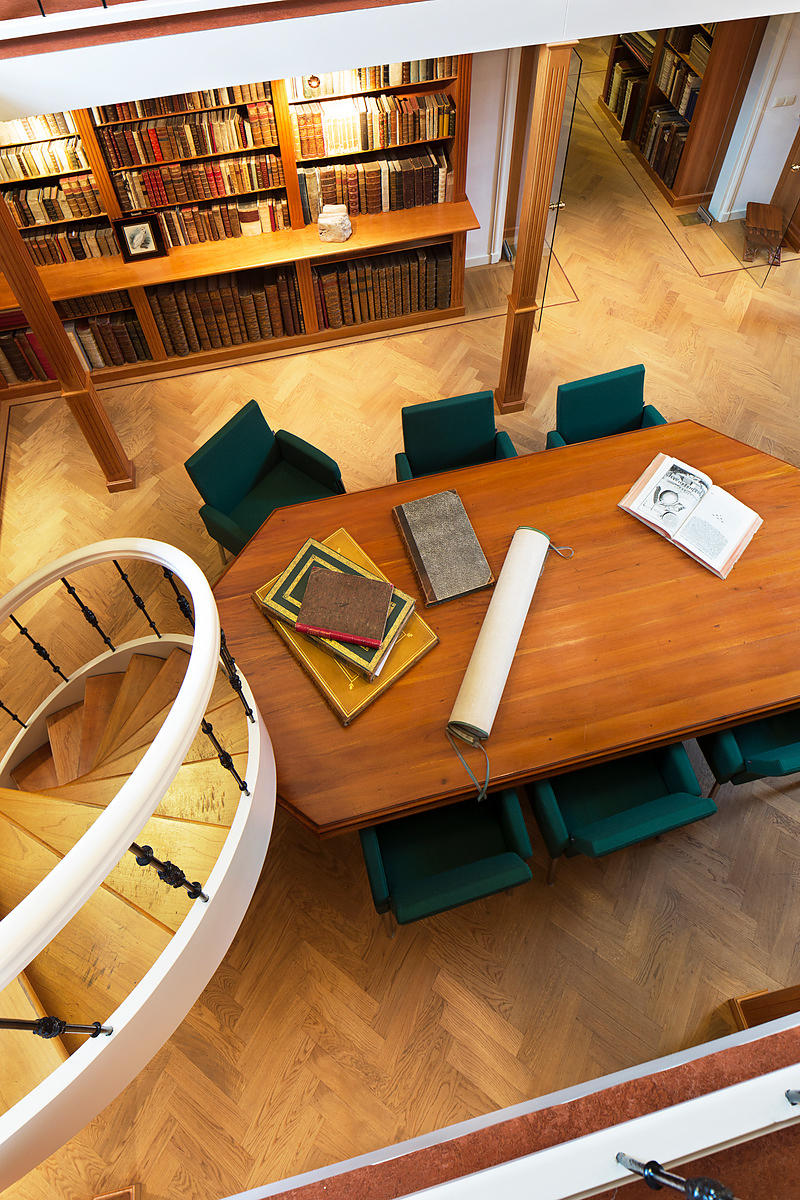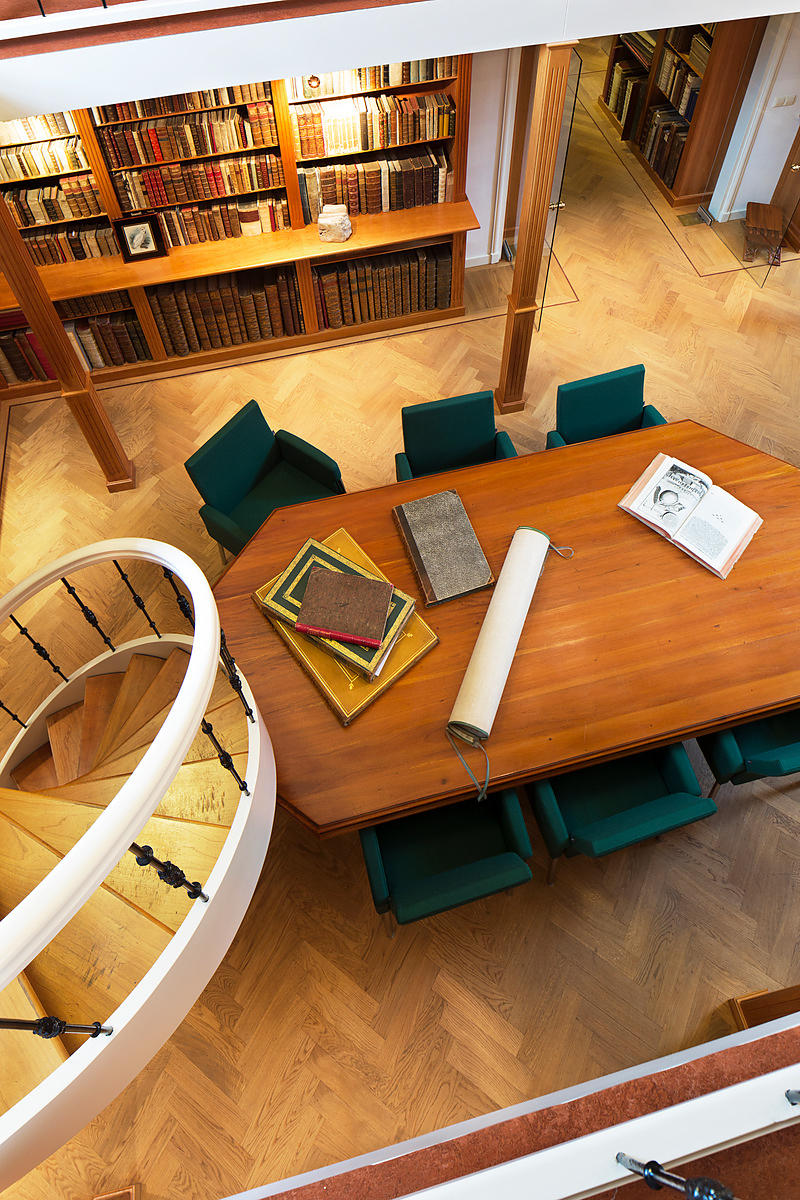 FLITNER, Johann [and Thomas MURNER].
Nebulo nebulonum, hoc est iocoseria modernae nequitiae censura; qua homine sceleratorum fraudes, doli ac versutiae aeri aëriqu exponuntur publice: carmine iambico dimetro adornata à Ioanne Flitnero, franco poëta laureato.
Frankfurt am Main, Jacobus de Zetter, 1620. 8vo. With engraved title-page, 33 engravings in text (91x 72 mm), woodcut head- and tailpieces, and woodcut initials, all coloured by a contemporary hand. Late 18th century calf, gold-tooled spine, gilt edges. [8], 164, [2] pp.
€ 12,500
First edition of a satirical work by Johann Flitner, an adaptation in Latin of Thomas Murner's (1475-1537) great early 16th-century German satire Schelmen Zunft (1512). At the same time it is a curious emblem book, focusing on those who use words to deceive and seduce: jurists, councilors, clerics, debtors, preachers, hypocrites and flatterers. The arrangement is similar to that of an emblem book: 33 poems are symbolically illustrated with an engraving, accompanied by two mottoes, one for the poem and one for the plate, and an explanation in prose. The emblematic plates are also of interest for showing daily life at the beginning of the 17th century, depicting the costumes, home interiors and all sorts of indoor and outdoor activities, including a scholar in his library and a minister on his pulpit. The illustrations are very likely by the publisher of the book, Johann de Zetter. With bookplate and manuscript note. Some of the colouring on the title-page a bit smudged, some occasional spots and a couple small restorations near the lower corners. Hinge slightly cracked on top, corners slightly worn. Overall a good copy. Brunet II, col. 1293; Catalogue de la bibliothèque M. Van der Helle (1868), 1352 (this copy); Landwehr, German emblem books 283.
Related Subjects: