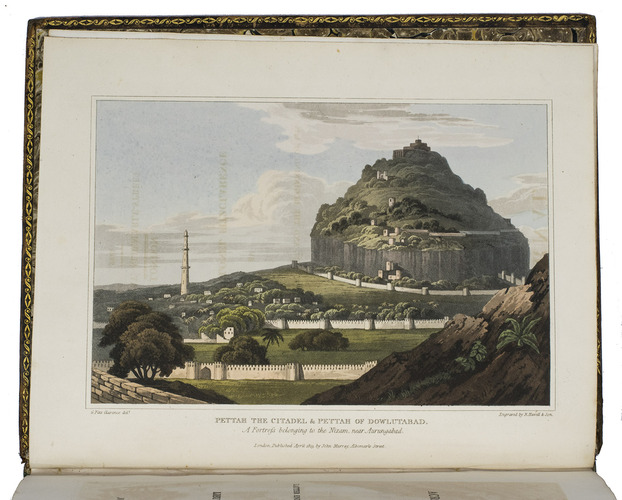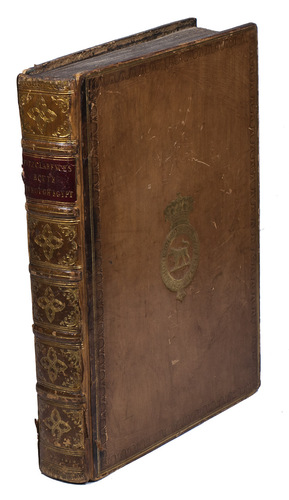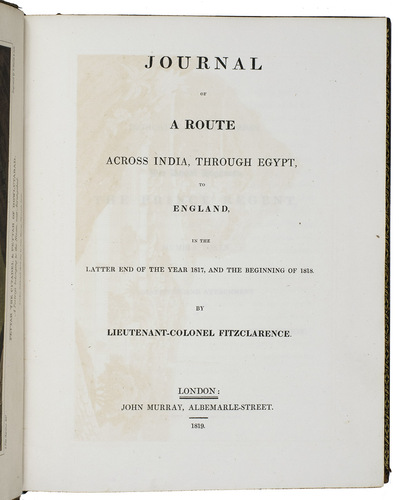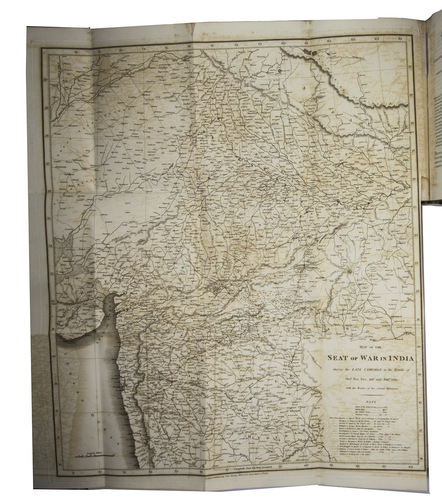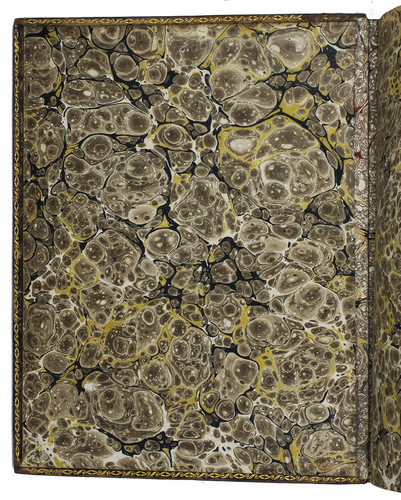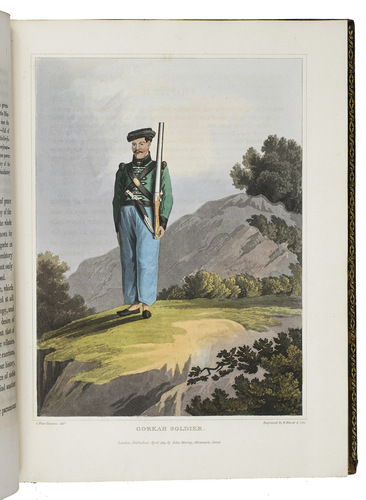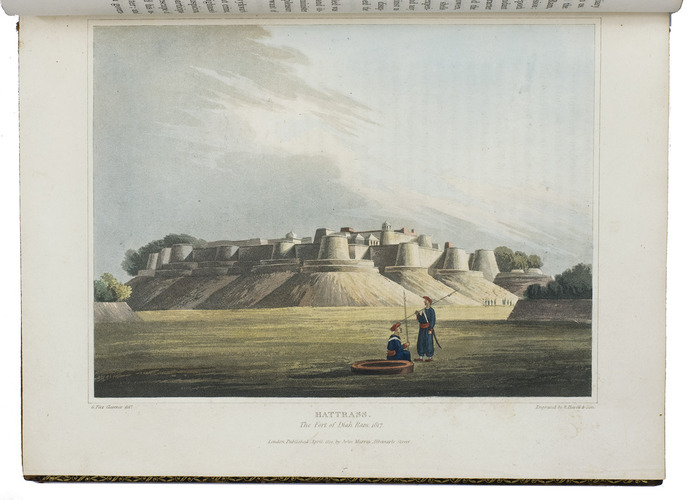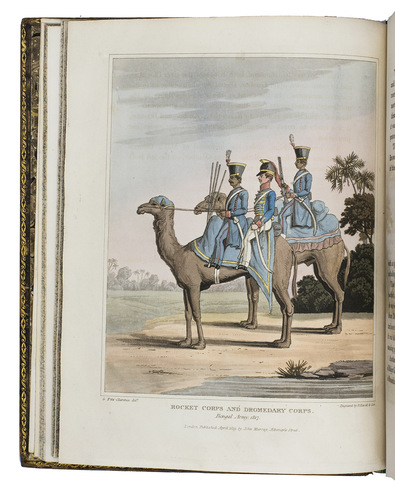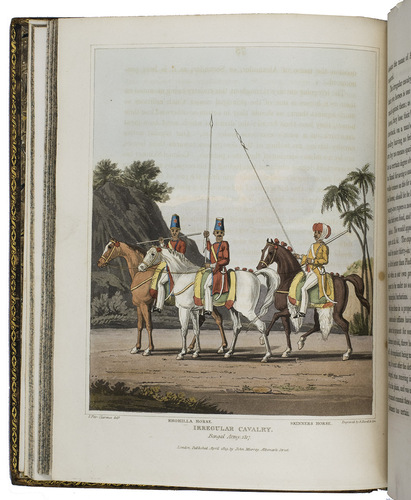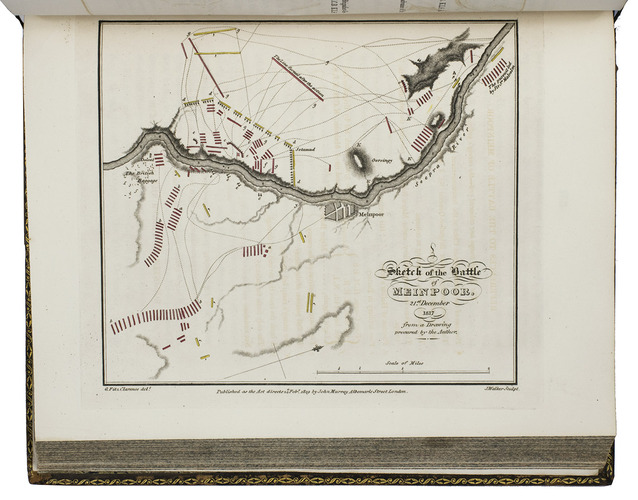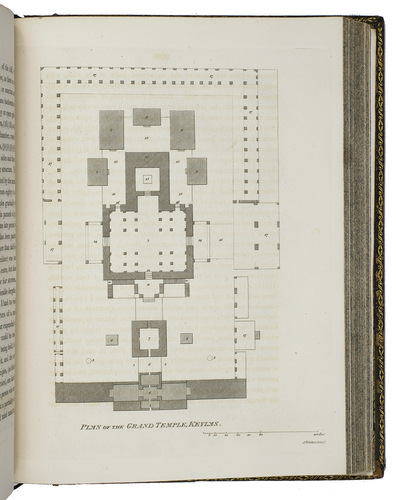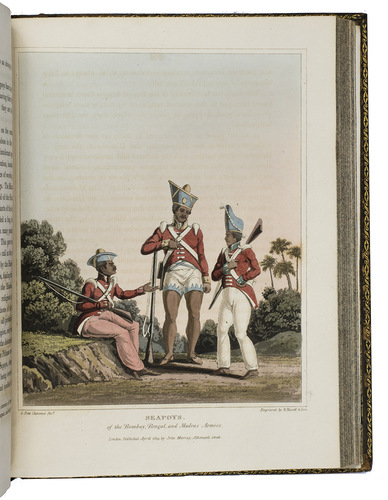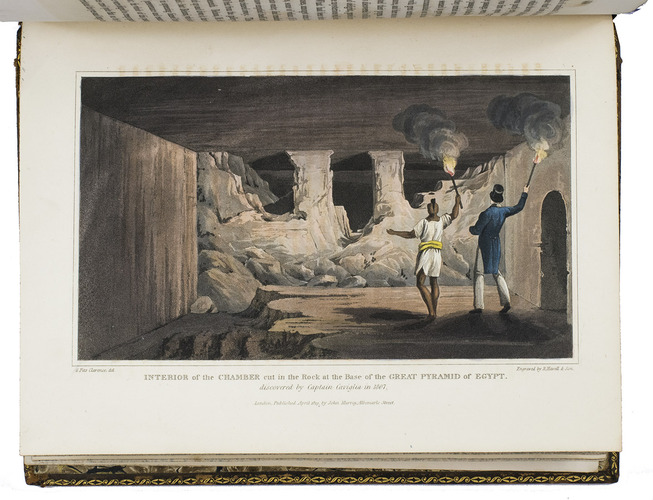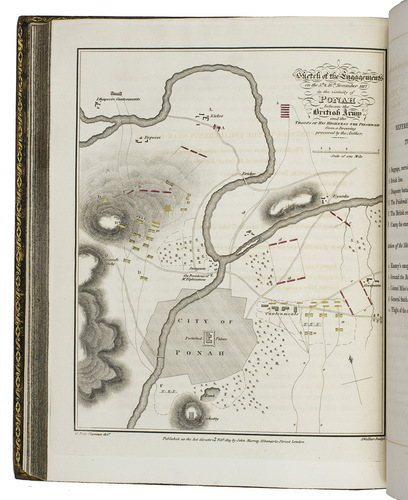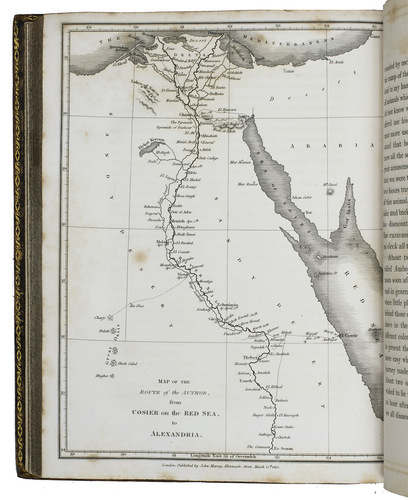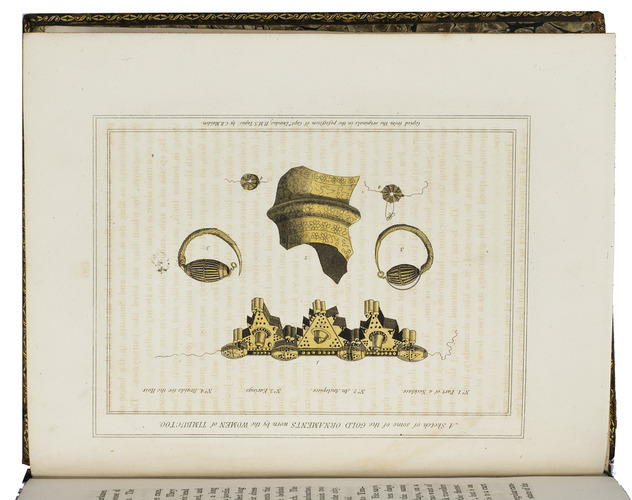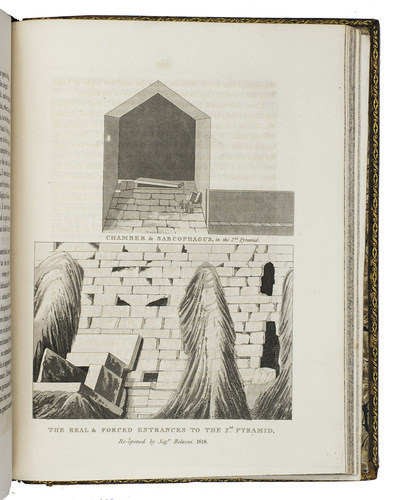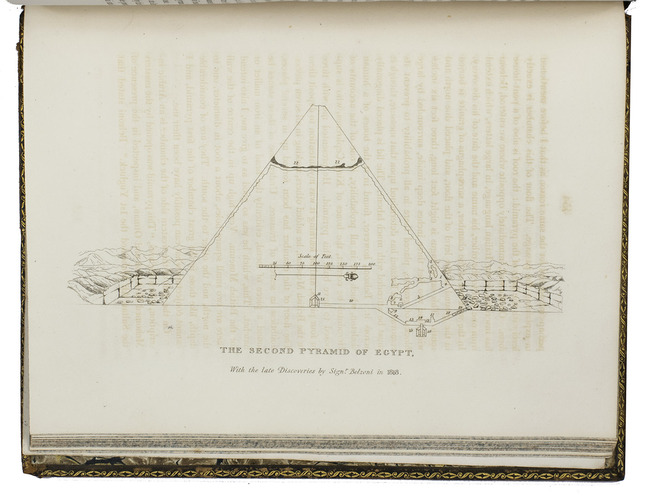 FITZCLARENCE, George Augustus Frederick.
Journal of a route across India, through Egypt, to England in a latter end of the year 1817, and the beginning of 1818.
London, printed by Thomas Davidson for John Murray, 1819. Large 4to. With 12 plates, including one of "Pettah the Citadel etc." as a frontispiece and 7 maps and plans, including 1 folding, with 3 additional explanatory letterpress leaves for maps 2-4 (Jubbulpoor [Jabalpur], Nagpoor [Nagpur], Meinpoor [Mahidpur]). 9 of 12 plates are hand-coloured aquatints and 5 of 7 maps and plans are coloured in outline. Contemporary gold-tooled calf with a blind-tooled decorative border. XXIV, [1], [1 blank], [1], [1 blank], 502 pp.
€ 5,000
First and only edition of George FitzClarence's captivating description of his experiences on the battlefields in India and his journey from India back to England via Egypt. The journal is beautifully illustrated with hand-coloured aquatint plates and maps, showing Indian soldiers in uniform, a map of FitzClarence's route from Cosier to Alexandria, detailed maps of a military engagement at Jubbulpoor (Jabalpur) during the third Anglo-Mahratta war (1817-1819), a Khanga (river boat) on the Nile, an outline of one of the great pyramids and a detailed illustration of the sarcophagus and one of the interior chambers in the great pyramid.
George Augustus Frederick FitzClarence (1794-1842) was an English peer and soldier. FitzClarence was the eldest illegitimate son of King William IV of the United Kingdom and his mistress Dorothea Jordan. George served as an army officer during the Peninsular War (1807-1814) and subsequently as a major-general in India. In 1831, he was created Earl of Munster, Viscount FitzClarence and Baron Tewkesbury, and in 1841 he was elected president of the Royal Asiatic Society.
Occasional very slight foxing, some offsetting of the plates, the binding shows minor signs of wear, hinges somewhat reinforced. Overall in good condition. Abbey, Travel 519; Blackmer (1989) 588; Gay 2025; Hilmy, vol. 1, p. 233; Tooley 222; WorldCat 838760, 46304203, 643712168, 902537376.
Related Subjects: