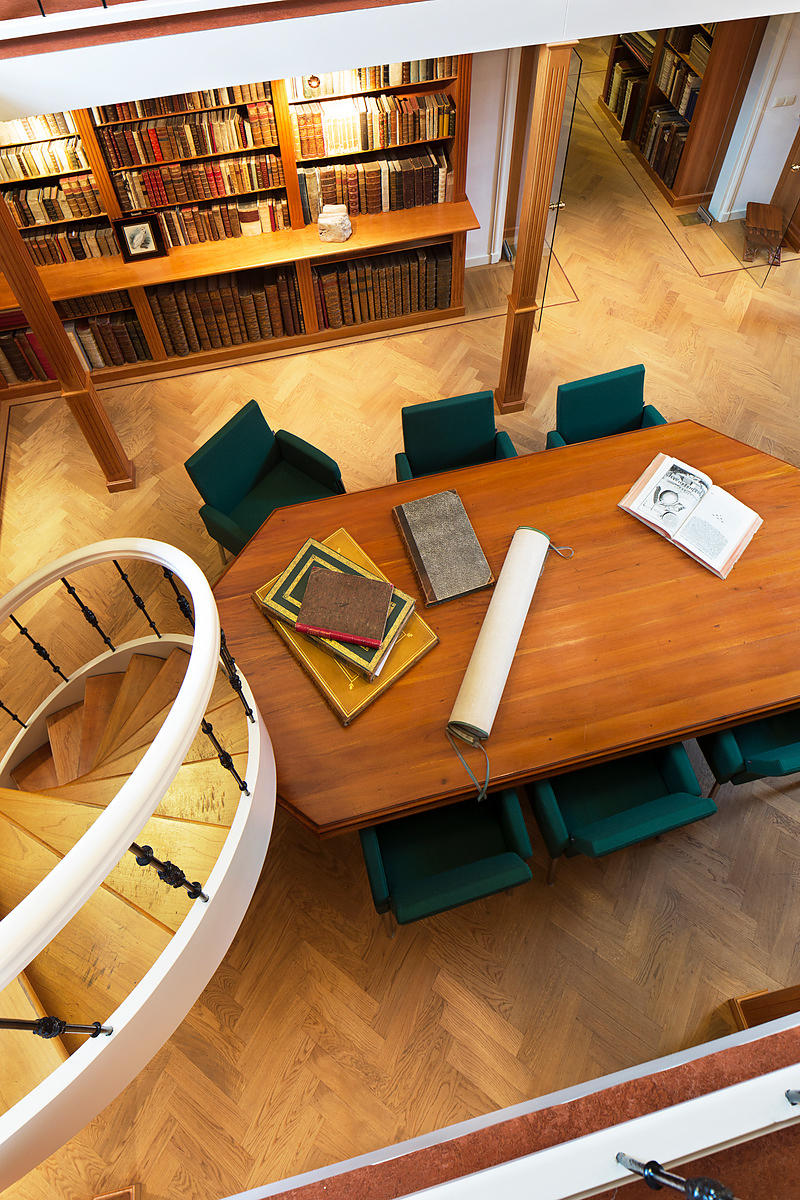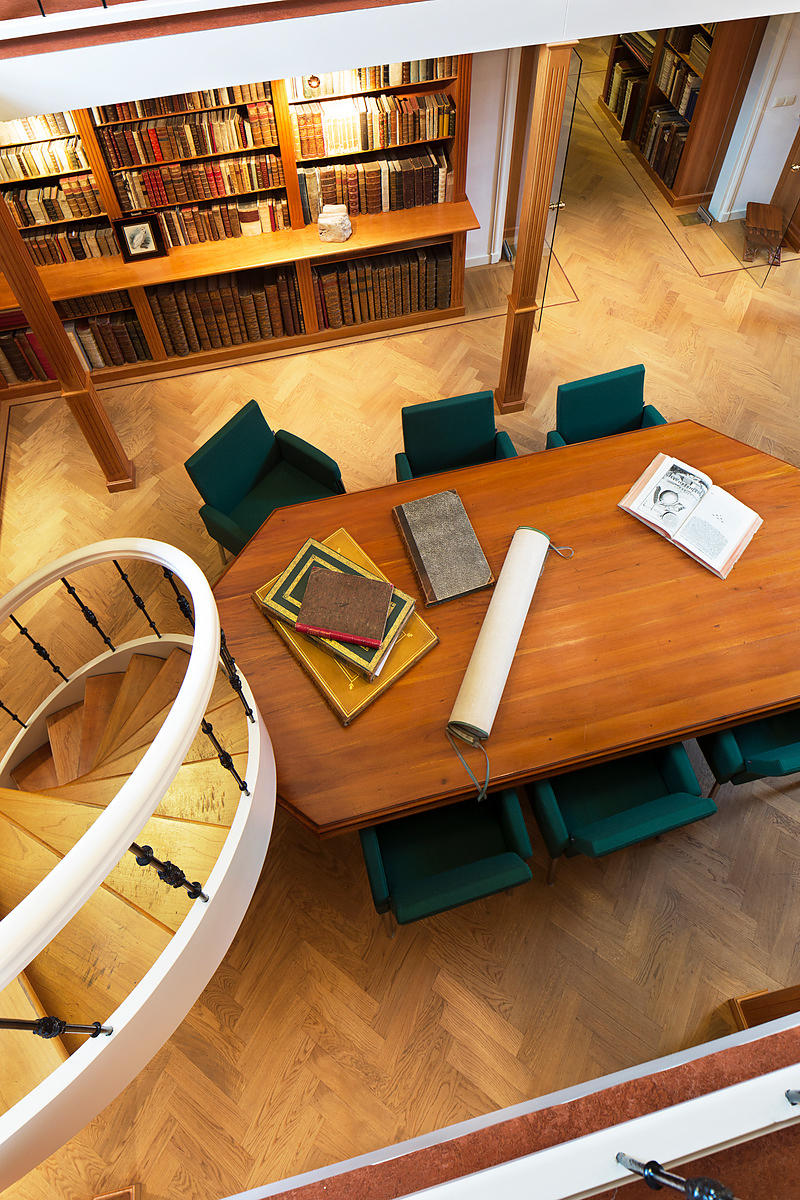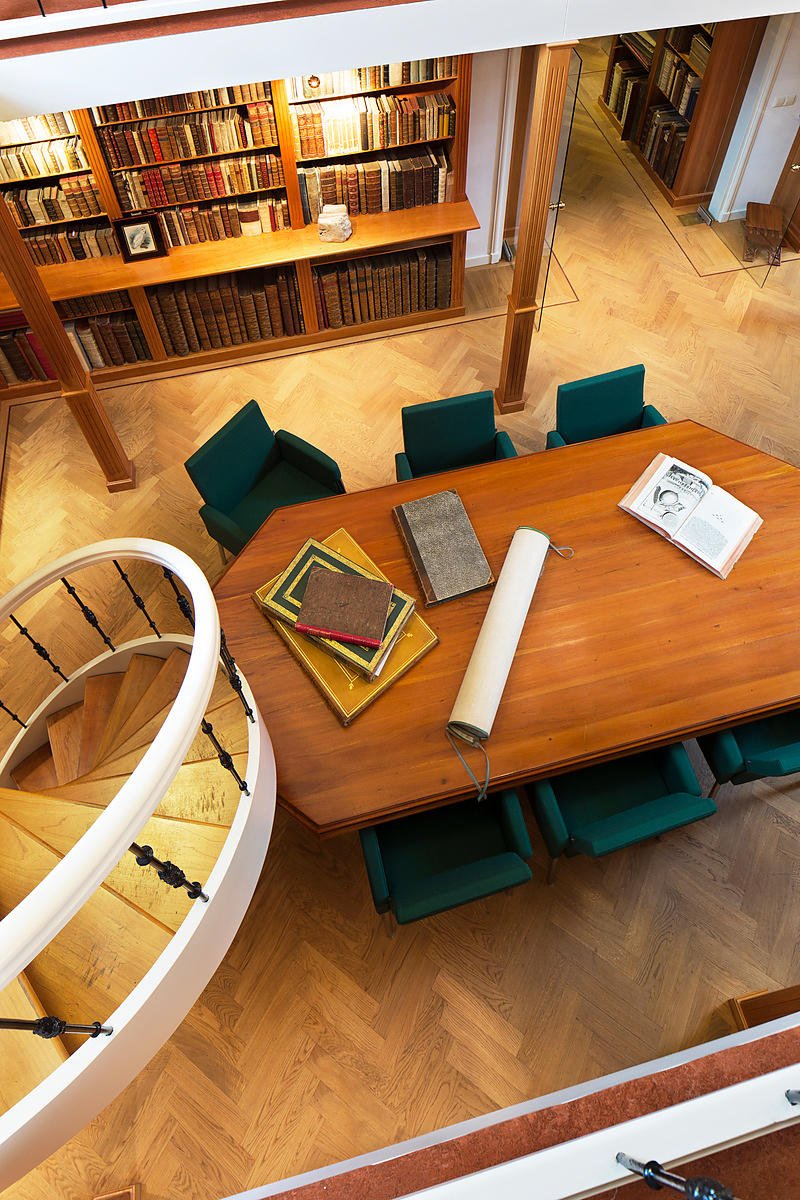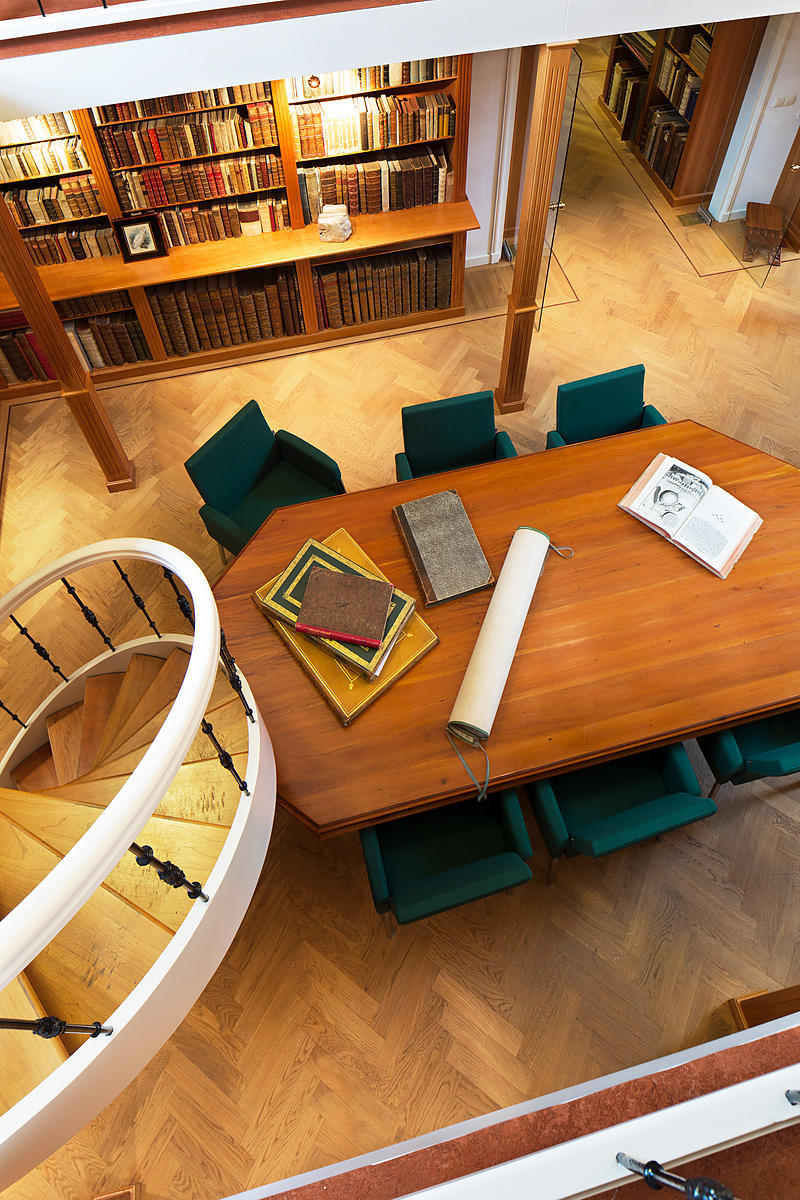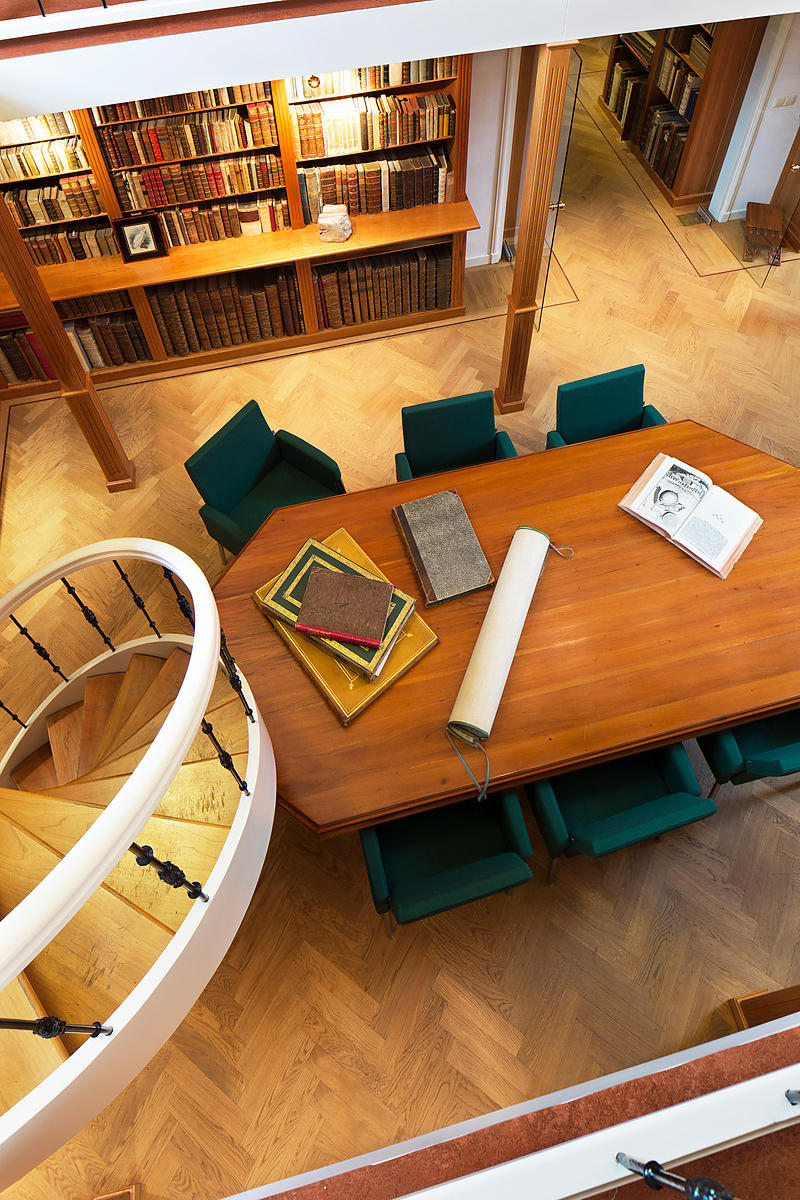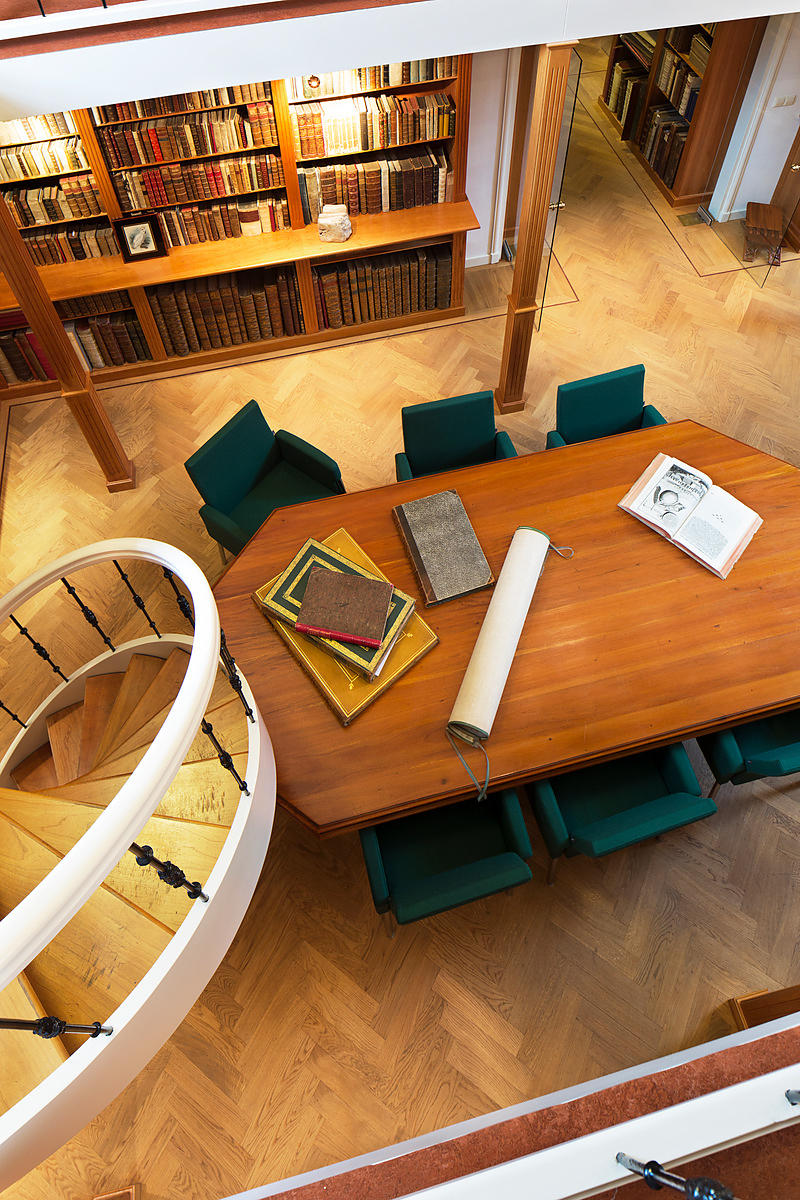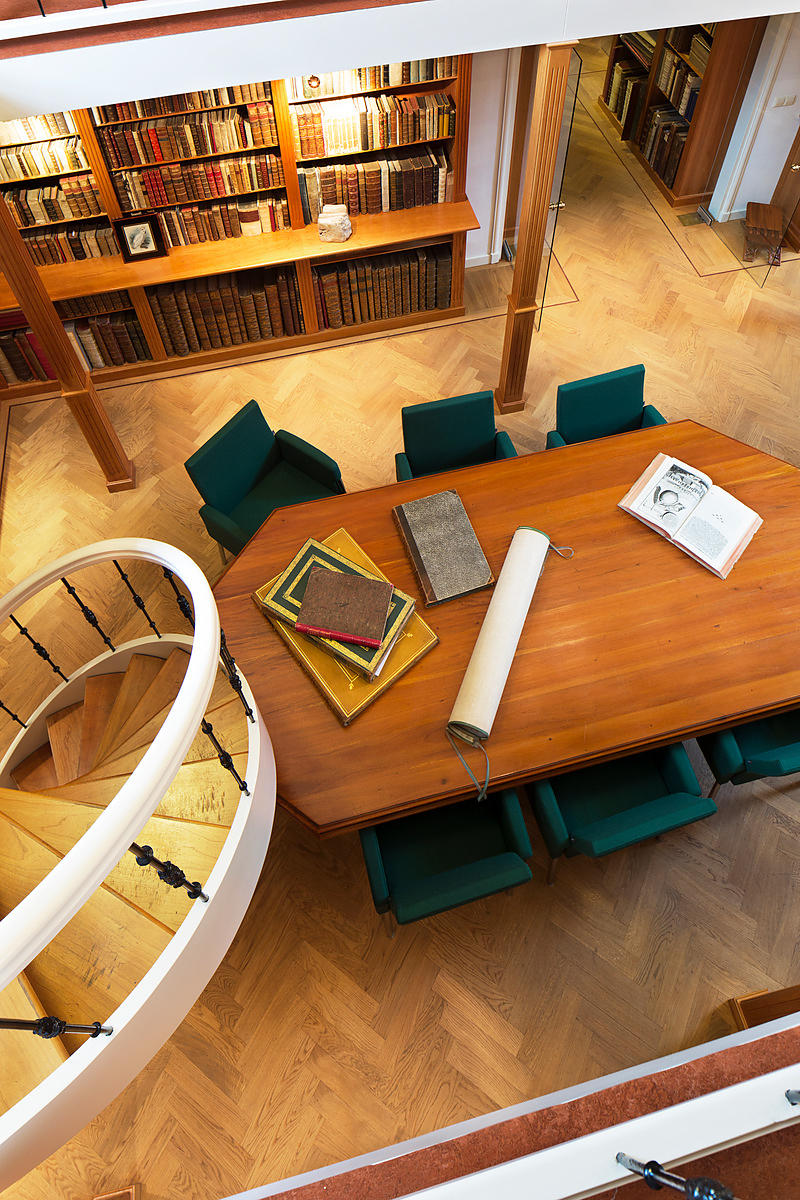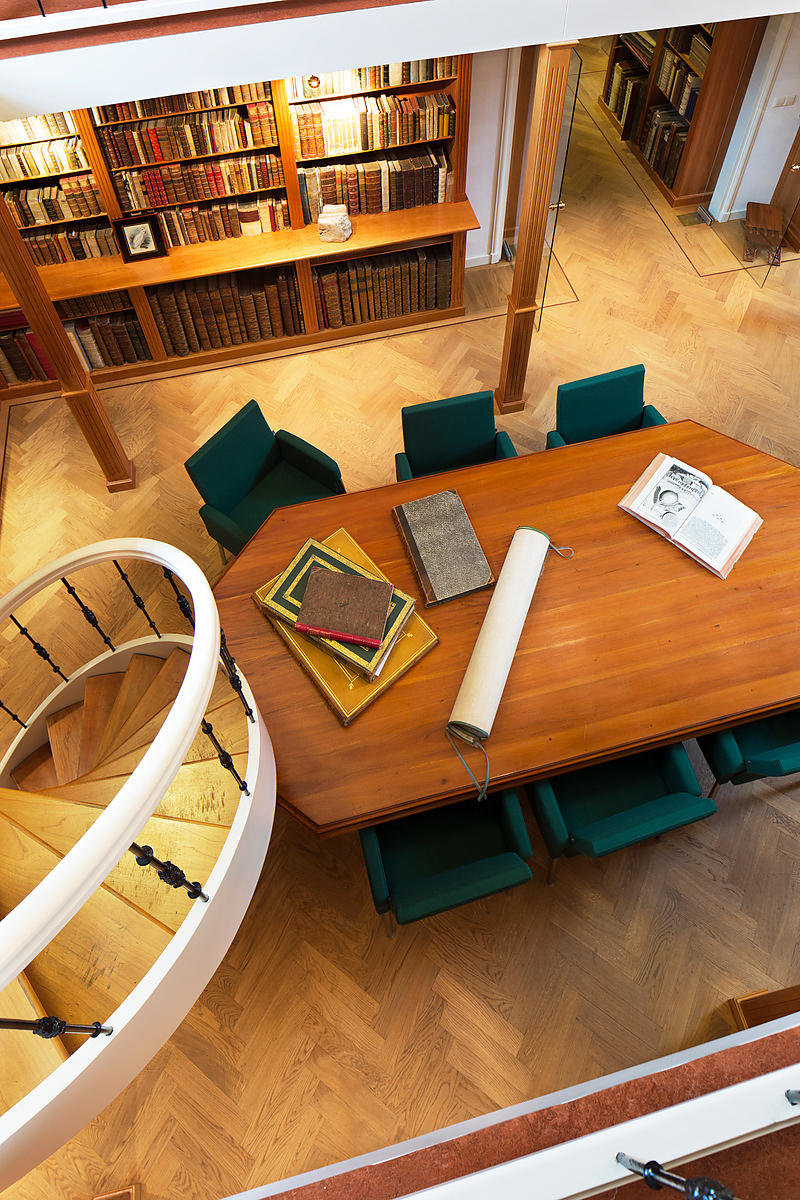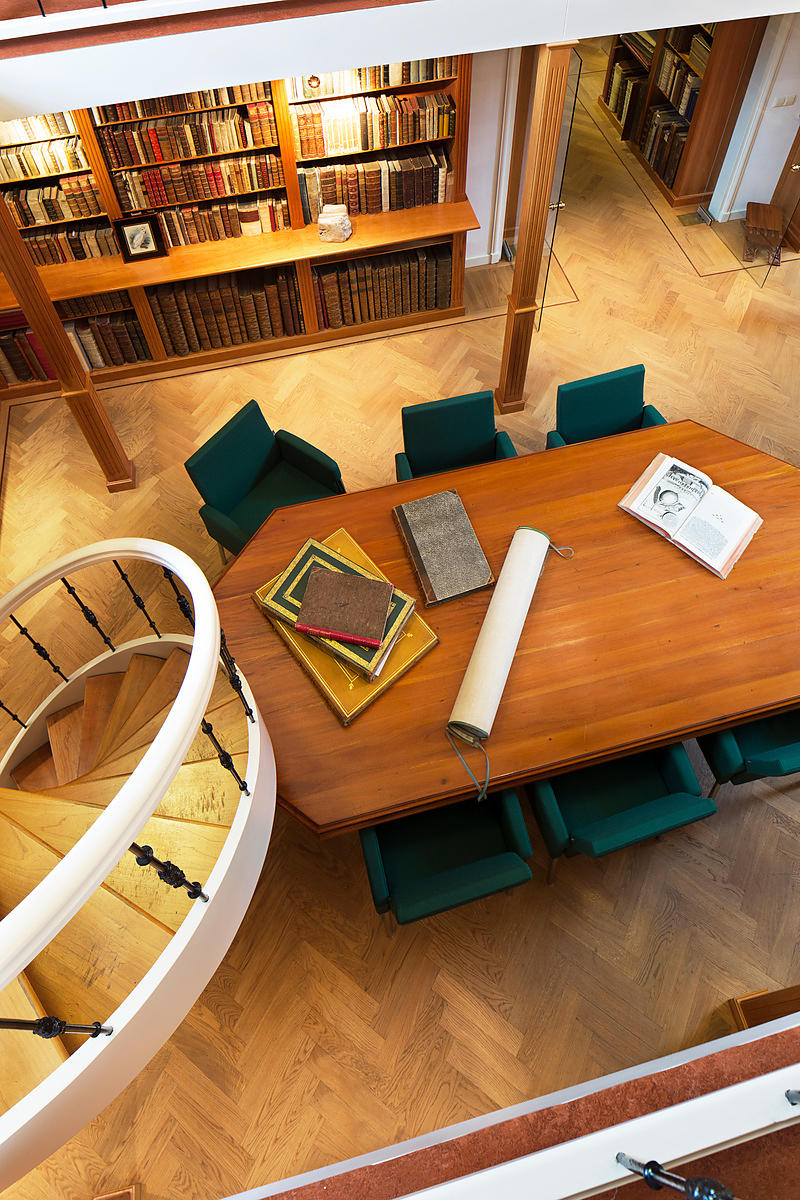 FALDA, Giovanni Battista.
Der römischen Fontanen wahre Abbildung wie solche, so wohl auf offentlichen Plätzen und Palatien, als auch Frescada Tivoli und denen Lust-Gärten, mit ihren Prospecten, der Zeit allda zu ersehen sind.
Nuremberg, Sandrart (printed by Christian Sigmund Froberg), 1685. Folio. With 2 engravings and 1 woodcut in text and 42 numbered engraved plates (40 double-page) of fountains and gardens. Near contemporary sprinkled calf, gold-tooled spine.
€ 11,500
Very rare first and only German edition of a collection of views of the fountains of Rome by Giovanni Battista Falda, first published in Italian in 4 parts from 1675 to 1685. The present German edition was issued simultaneously with a Latin edition by the same printer and publisher. It is one of a series of Sandrart editions of collections of plates first published by the de'Rossi firm in Rome. The 42 engraved plates are beautifully and skillfully designed and engraved. All show fountains, mostly in Rome's city squares with an entourage of people.
Most follow the original plates in parts 1 and 2 of De'Rossi's Italian edition of Falda's Le fontane di Roma, ca. 1675-1676, but plate I was newly made for this edition; pl. XV is follows one in part 3 of Le fontane and pl. XXXXII, a view of the Villa Pamphili in Rome, follows one in another de'Rossi production. Every engraving is accompanied by a text in Latin and German. A number of the plates are signed by the engravers Hans Franck, Johann Meyer, Susanna van Sandrart and Johann Azelt. Falda's work is an important source not only for the topography and history of the city of Rome, but also for the terminology of art and architecture.
In good condition. The spine is worn, with damage at the head and foot, the hinges cracked and the boards show some surface defects, but the binding is structurally sound. With the engraved armorial bookplate of Charles Viscount Bruce on the back of the title-page.
Berlin Kat. 3604; BAL 1015; P. Bellini, "Per una definizione dell'opera di G. Batt. Falda", in: Arte Cristiano, 695 (1983); cf: Fowler 117 .
Related Subjects: