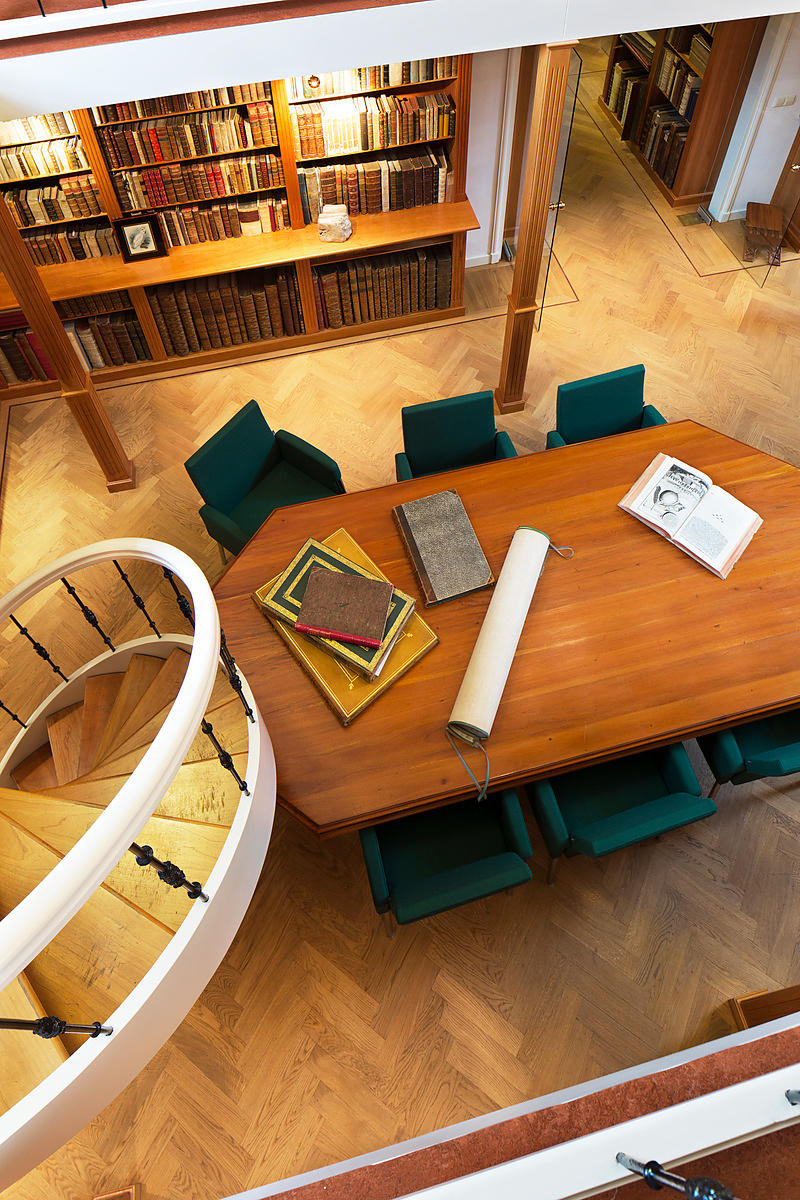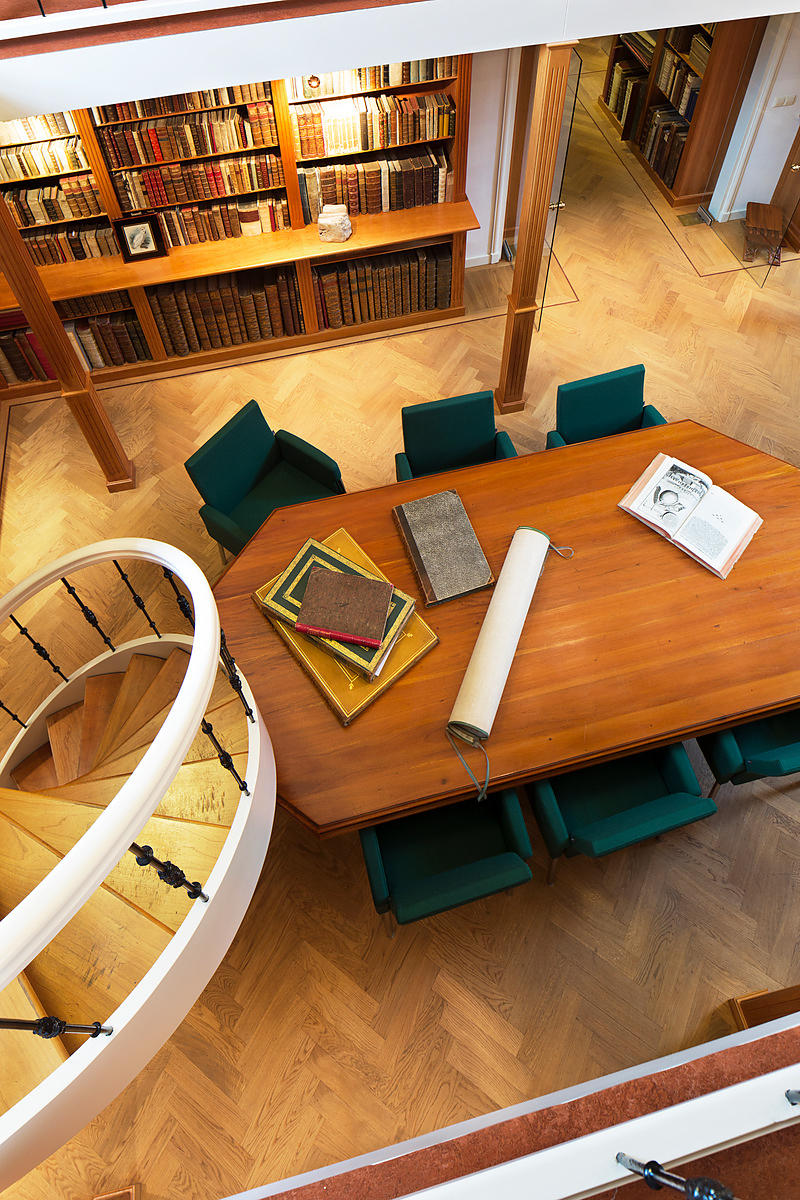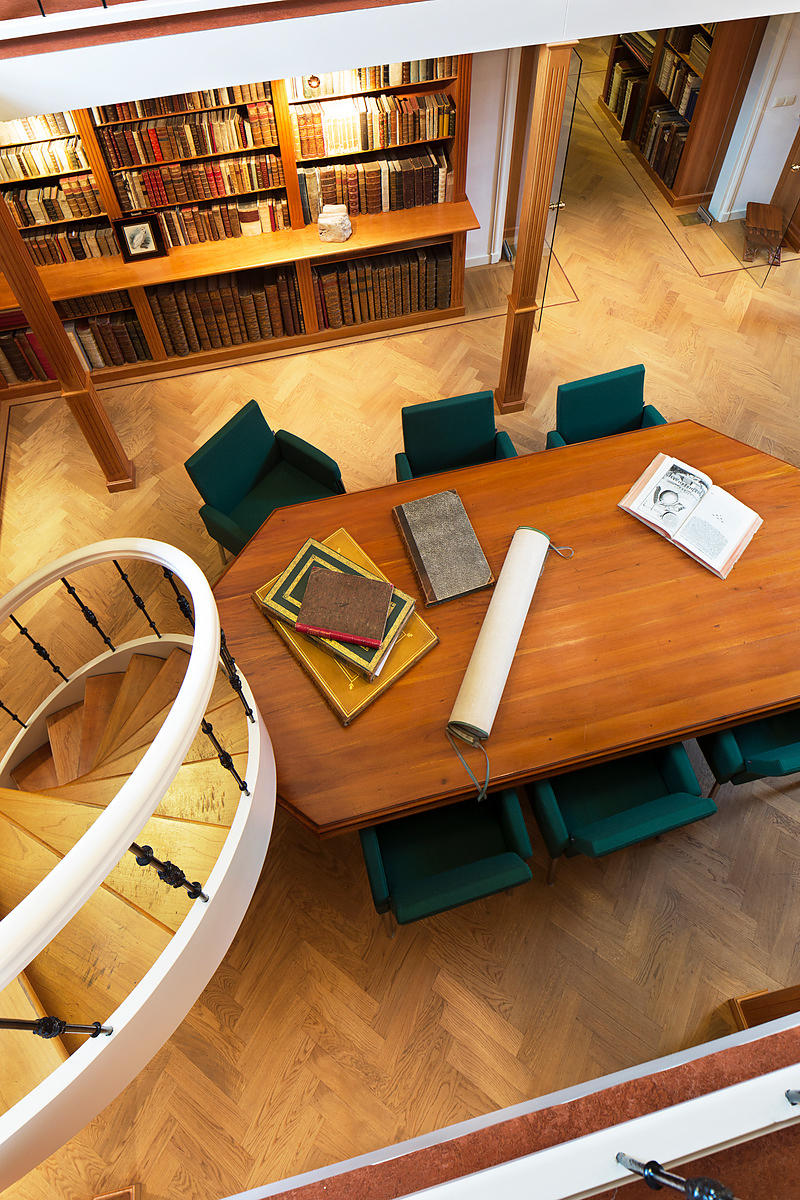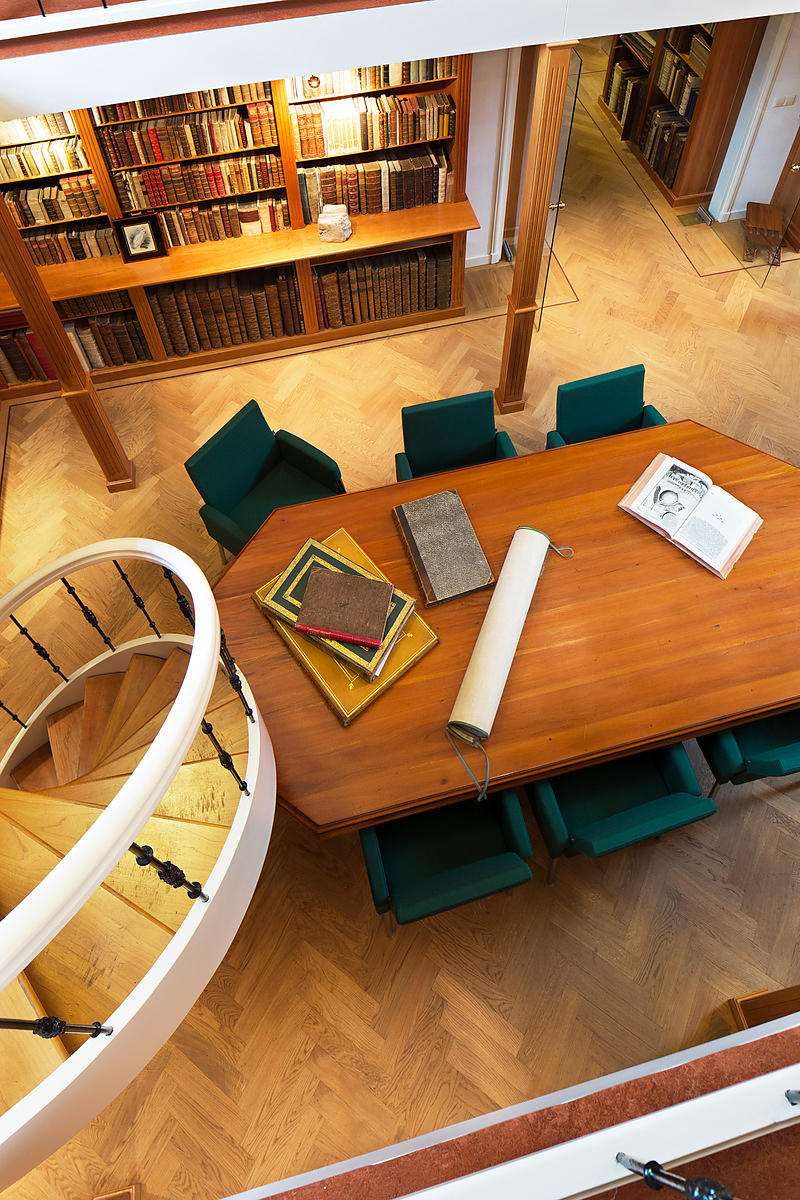 ESTIENNE, Robert.
Alphabetu[m] Hebraicum. Cum privilegio regis.
Paris, Robert Estienne, 1550. 8vo. With Estienne's woodcut tree device on title-page. Set in Hebrew (meruba and rabbinical), roman and Greek types. Early sheepskin parchment wrappers.
€ 7,500
Third edition, showing the beautiful Hebrew types introduced in the second edition (1543), of Robert Estienne's handy little guide to Hebrew, intended mainly as a primer for scholars learning the language but especially valuable today as a specimen of his types. The book's pages progress from right to left, as in a Hebrew book. It includes complete alphabets of the meruba Hebrew and the smaller rabbinical Hebrew.
Robert Estienne (ca. 1503-1559), the greatest scholarly printer and publisher of the French golden age, worked at Paris from 1526 to 1550 and at Geneva from 1550 to 1559. He published a combined guide to Greek and Hebrew in 1528, but expanded both parts for separate publication in 1539. The 1539 Alphabetum Hebraicum introduced the present rabbinical Hebrew type, but its meruba Hebrew was a rather poor type that he abandoned in the second edition (1543), where he introduced three new meruba Hebrews, all used again in the present edition. All three were cut in-house for Estienne ca. 1539-1542 by Jean Arnoul, also known as Picard le jeune (ca. 1510/15?-ca. 1545). Although Picard's name is little known today, no doubt due in part to his premature death, Le Bé's son described him as "homme le plus adroit a la proportion & grace des caracteres quil fut en ce templa". The present Hebrew types, some of the best ever made, show he deserved this praise. They form a link between the more famous types of Bomberg in Venice and those later cut by Le Bé and used by many printers, including Plantin.
In very good condition and nearly untrimmed, retaining some deckles, with the fold of the outer bifolium of the first quire reinforced.[24] pp.Buisson p. 2; Renouard 3; WorldCat (4 copies); cf. Updike, I, p. 204, note (not specifying an ed.); for the types: Vervliet, Conspectus 377, 378, 396, 399 (Hebrew, illustrating the 1543 ed.), 352 (Greek), 51, 106, 143 (roman); Vervliet, Palaeotypography, pp. 105-160, types 1, 2, 4, 15, 23, 25, 26, 27 (illustrating the 1543 ed.); not in Adams; Audin, Livrets typographiques; Birrell & Garnett; BMC STC French; Philologia orientalis; Schreiber.
Related Subjects: