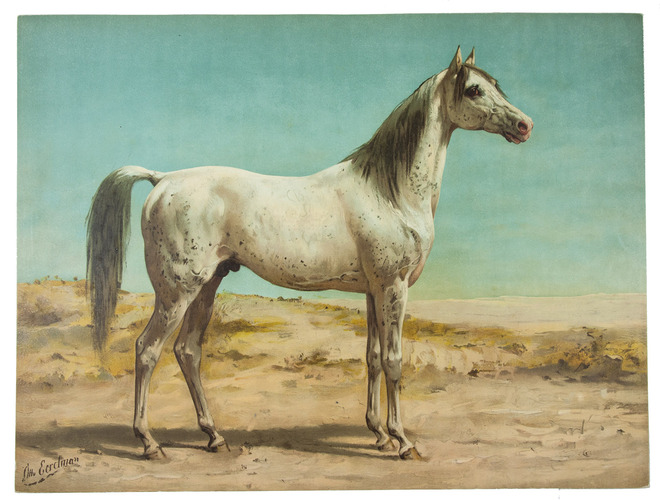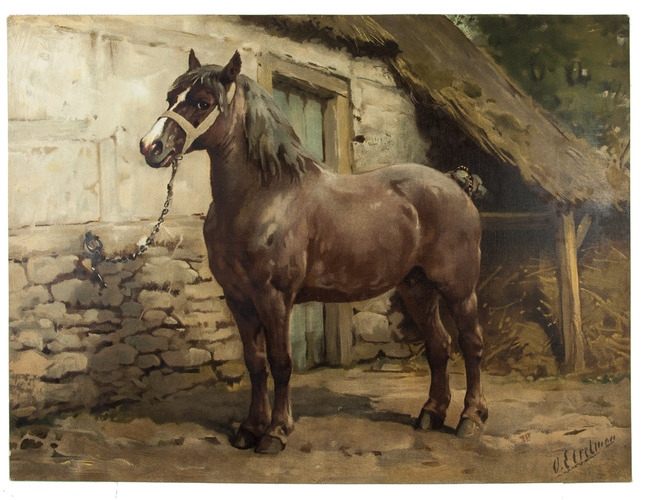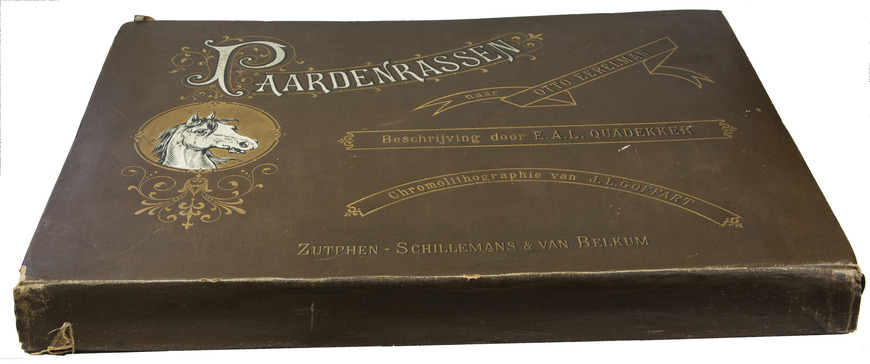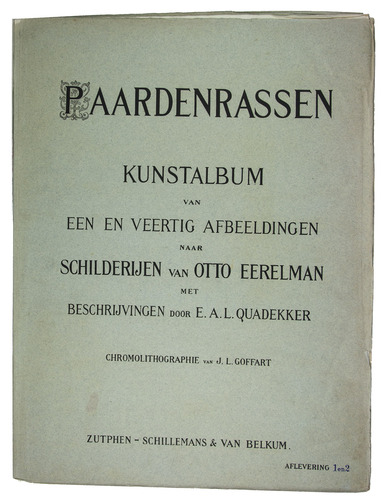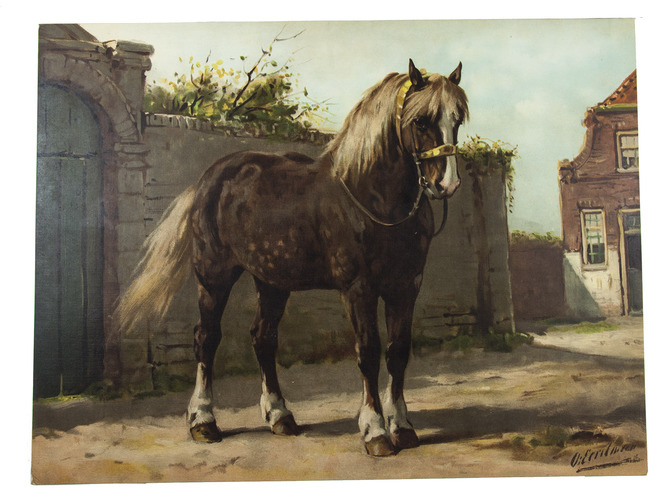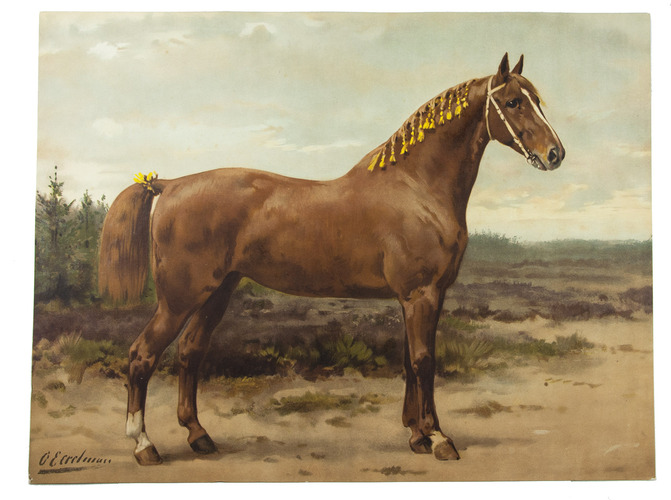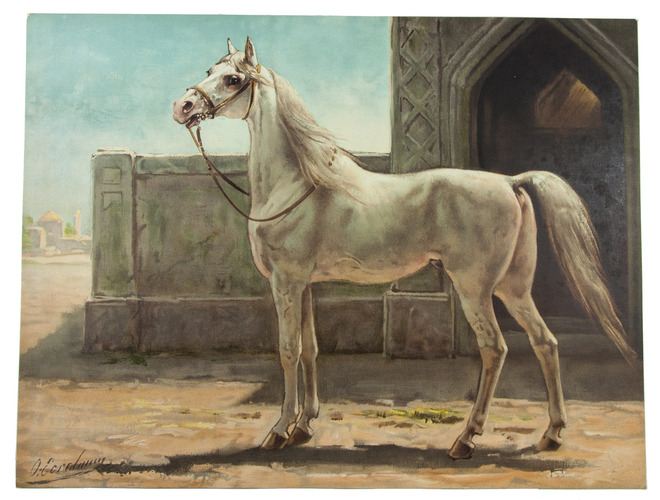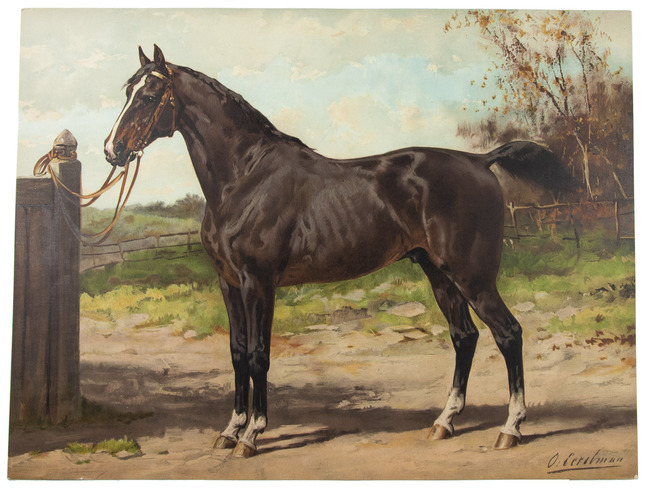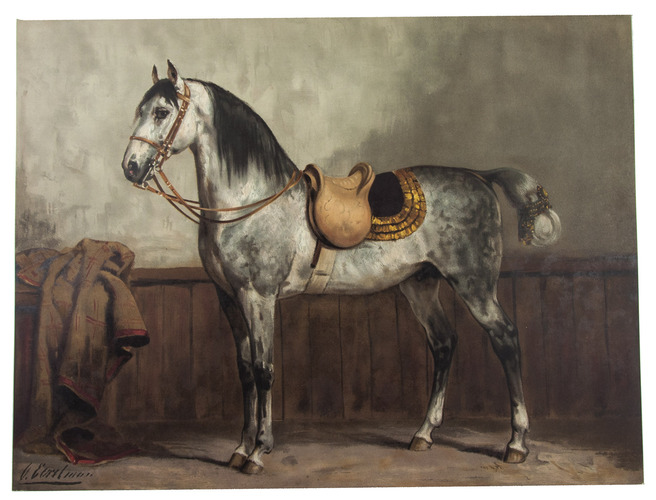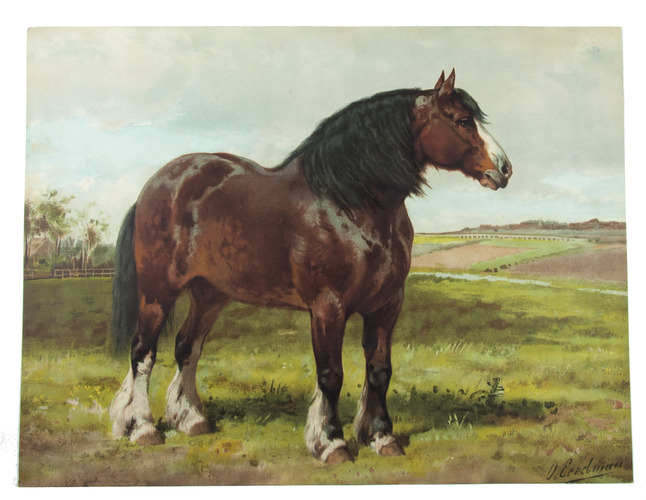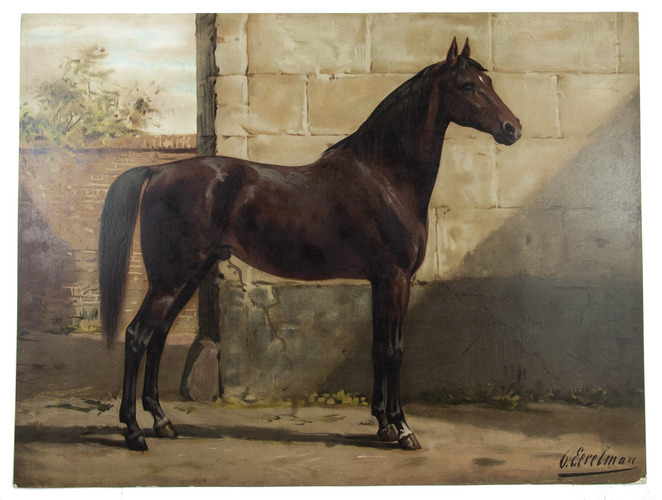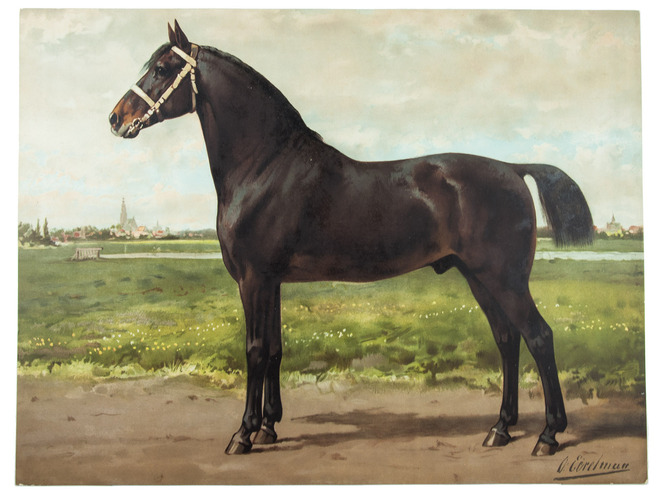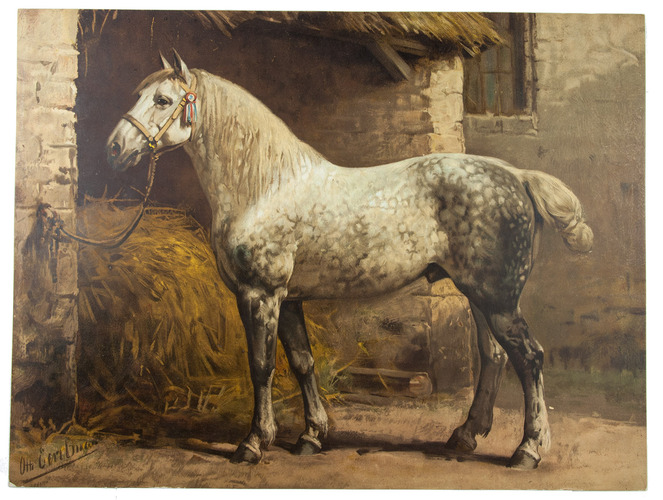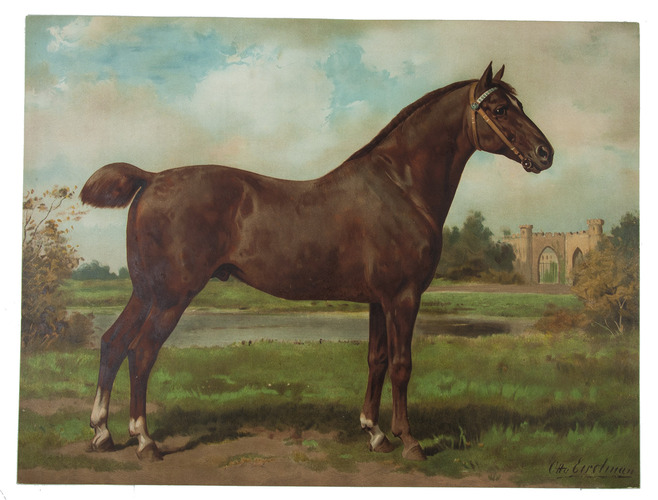 EERELMAN, Otto & Eugenius Antonius Ludovicus QUADEKKER.
Paardenrassen. Kunstalbum van een en veertig afbeeldingen naar schilderijen van Otto Eerelman. Met beschrijvingen door E.A.L. Quadekker.
Zutphen, Schillemans & Van Belkum, [1898]. Large oblong folio (47 x 62 cm). With 41 chromo-lithographed plates of horses (45 x 59 cm) and several small lithographs at the end of each text. 12 parts in the original publisher's wrappers, preserved in the publisher's original richly gold-blocked brown decorated cloth portfolio. [168] pp.
€ 15,000
Extremely rare first edition, published in a very limited edition, of one of the most famous art books on horses with descriptions by the veterinarian E.A.L. Quadekker and 41 chromo-lithographs after paintings by the celebrated Dutch animal painter Otto Eerelman (1839 - 1926). The chromo-lithographed plates were produced under supervision of the artist by J.L. Goffart, with the result that the plates resembled the original oil-paintings as closely as possible. The lifelike plates are indeed of impressive beauty, depicting the thoroughbreds of the world, such as Persian, Arabian, Turkish, Belgian, Andalusian and Lipizzaner horses. Each plate is accompanied by an extensive four-page account of the history, development, physics, breeding and training of the horse depicted.
Some slight browning on the text pages; portfolio slightly worn. Very good and complete copy of a well-illustrated Dutch classic on horses. Not in Podeschi.
Related Subjects: