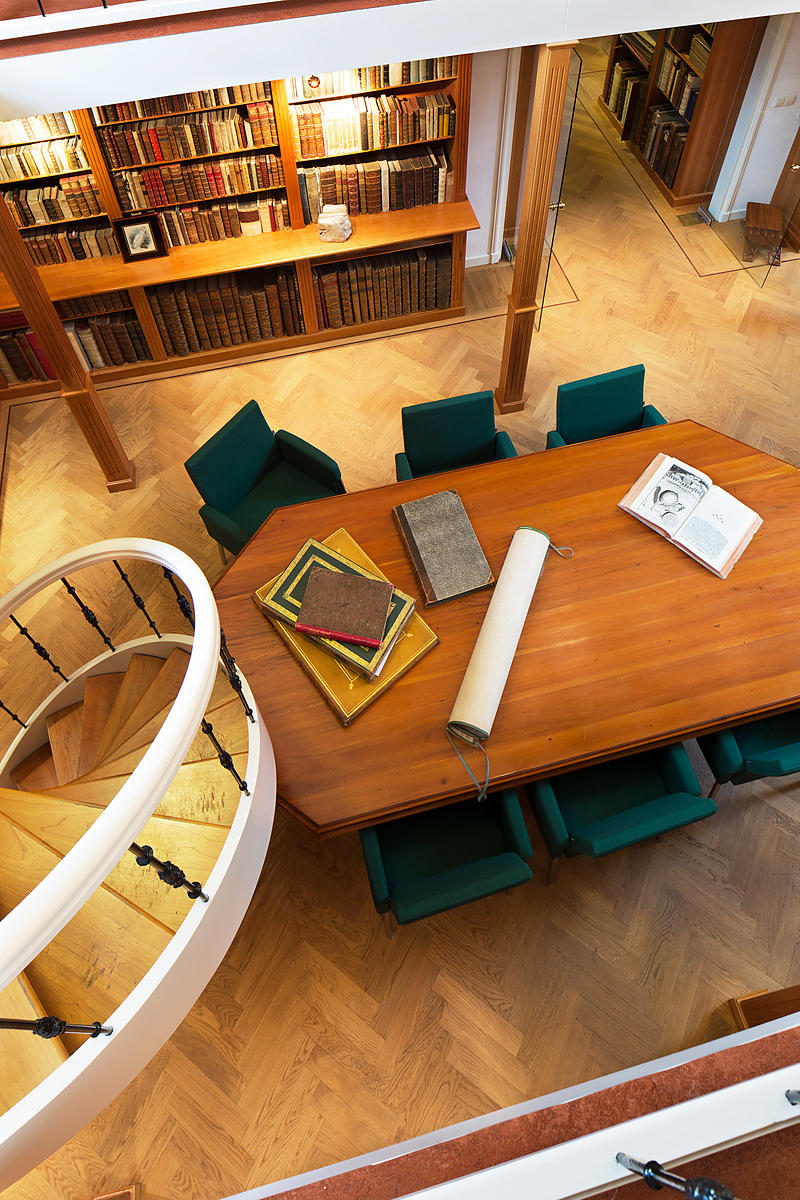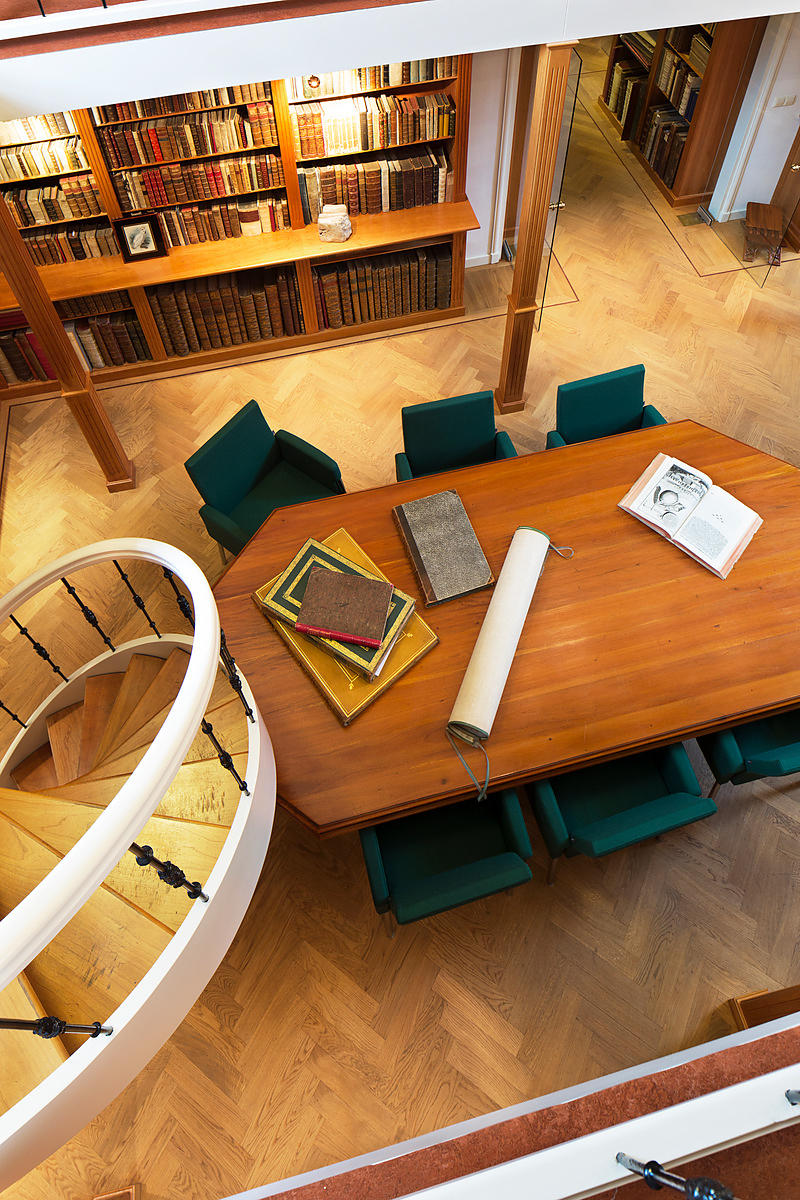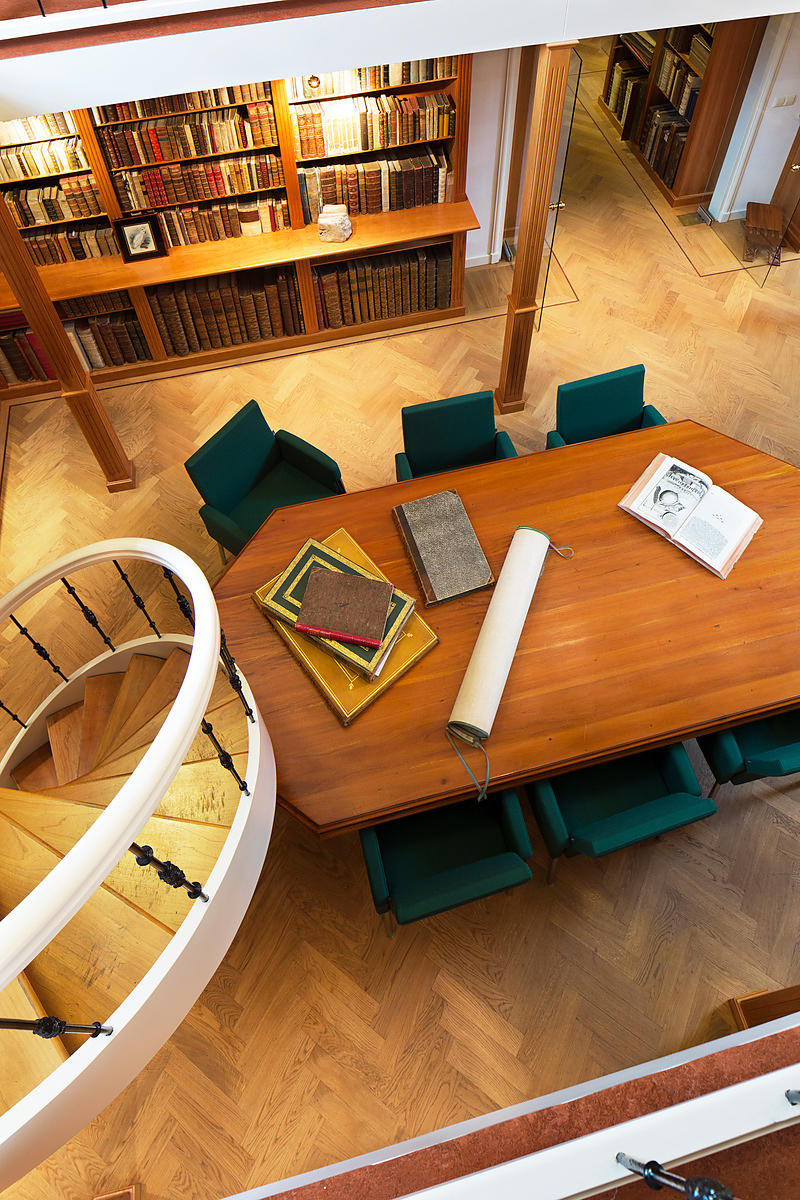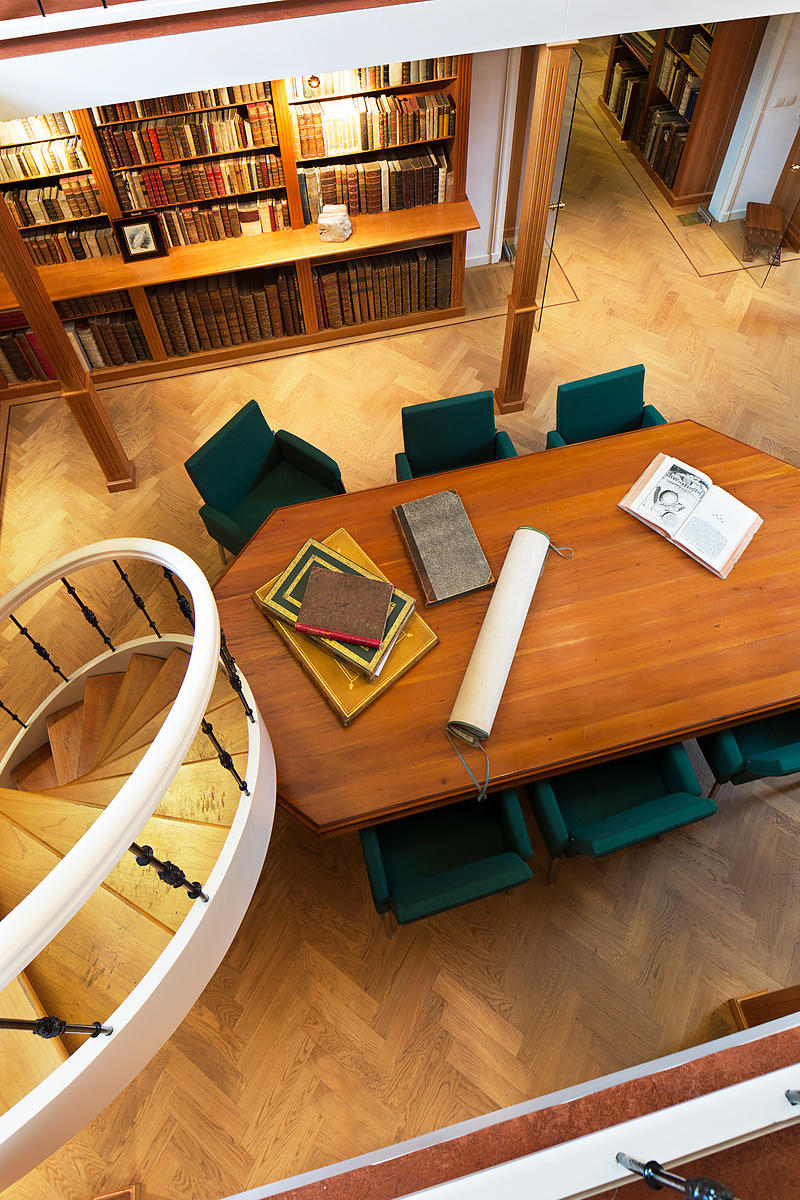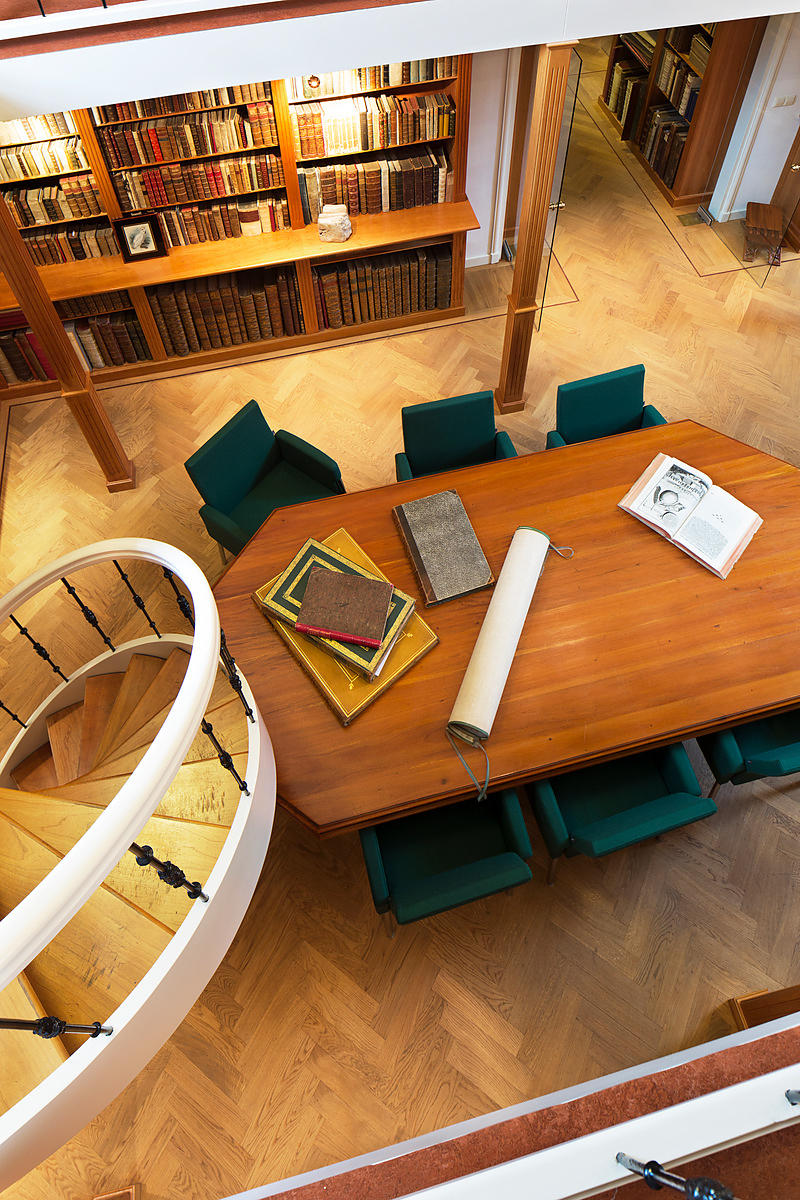 DUYSE, Prudens van.
Godfried, of de godsdienst op 't veld, in vyf zangen.
Ghent, C. Annoot-Braeckman, 1842. 8vo. Printed entirely on vellum. Near-contemporary (1847) red morocco by Hippolyte Duru ("DURU 1847") blind-tooled double fillets on the boards and spine, black morocco doublures with a richly gold-tooled frame, gold-tooled turn-ins, gold fillets on board edges, gilt edges.
€ 5,950
Unique deluxe copy (we have found no record of any other copy printed on vellum) of the first and only edition of an important collection of Flemish poems (or songs, as the author calls them) by Prudens van Duyse in Ghent, in a rare early (1847) dated binding by Hippolyte Duru, one of the leading Paris binders, who began work around 1843. The book displays admirable presswork by Annoot-Braeckman in Ghent, named as both publisher and printer, with very small roman and italic types, the italics in the English style that spread to the continent beginning around 1825. In the 6-page preface Van Duyse notes that he presented his first major published collection of poetry, Vaderlandsche poëzy (1840), to his fatherland (meaning Flanders) and the present second collection as an offering to God. This collection is "one of his first and as he himself repeatedly testified one of his best works" (De Potter).
Prudens van Duyse (1804-1859) was an early adherent of the Flemish Movement, which promoted Flemish culture and literature in Belgium, and his poetry helped to establish Flemish as a literary language. His poetry received great critical acclaim, bringing him both a knighthood and the national prize for Flemish literature in 1855.
The binding by Hippolyte Duru (1803-1884), one of the leading binders in Paris (1847), shows meticulous craftsmanship. It is one of his earliest dated bindings: the British Library's bookbinding database records no dated Duru binding before 1850, De Ricci/Schiff none before 1855 and we have seen no other before 1849.
The outside of the initial blank and final blank show a discoloured patch, and a few leaves are slightly wrinkled, but otherwise in fine condition. The binding is slightly worn at the hinges but otherwise also fine.
Anet 129752 & 651841 (7 copies); WorldCat (5 to 9 copies); not in Olschki, Collection de livres imprimés sur vélin, 1930; F. de Potter, Prudens van Duyse herdacht (1860), p. 37 (and for his biography passim); Saunders, Books printed on vellum; for Duru: Fléty, p. 65.
Related Subjects: