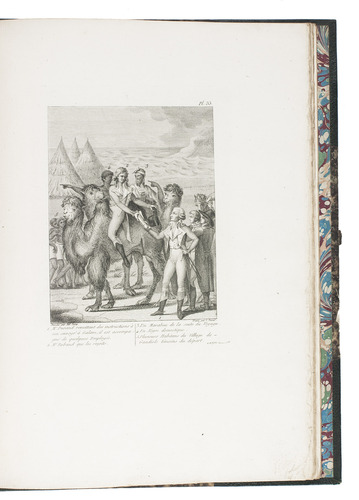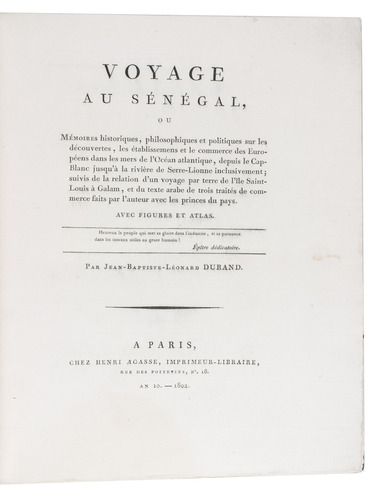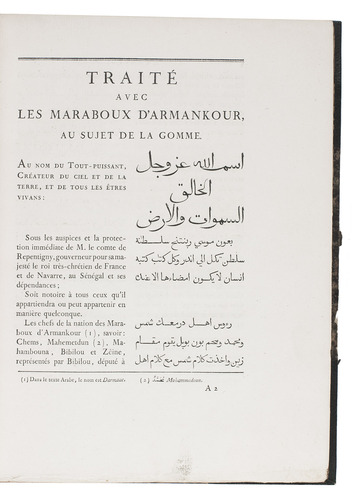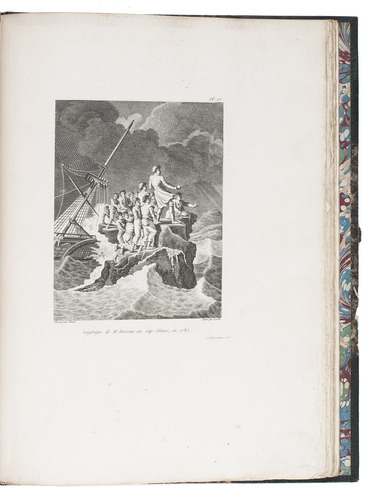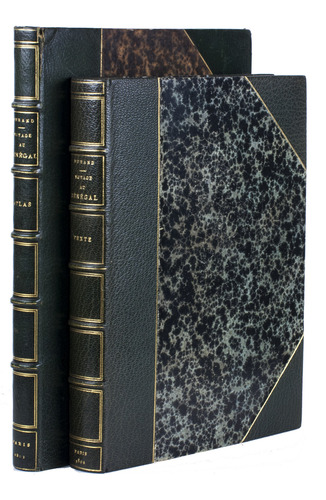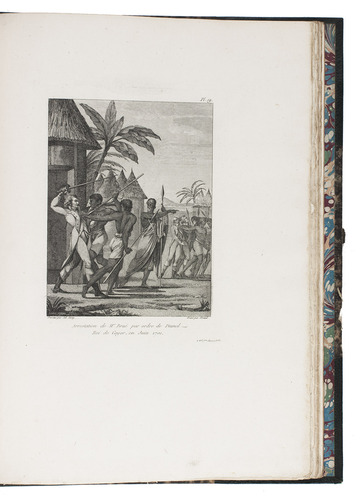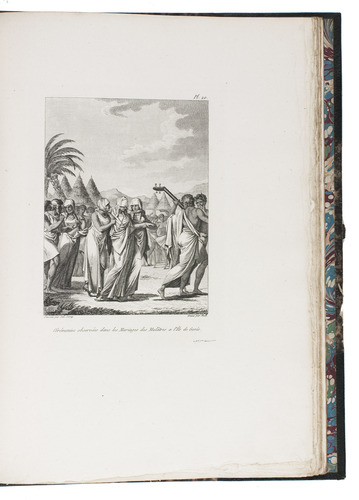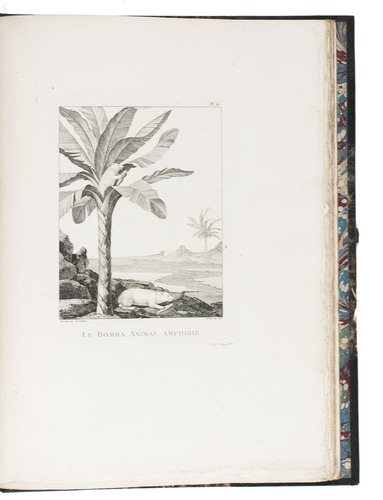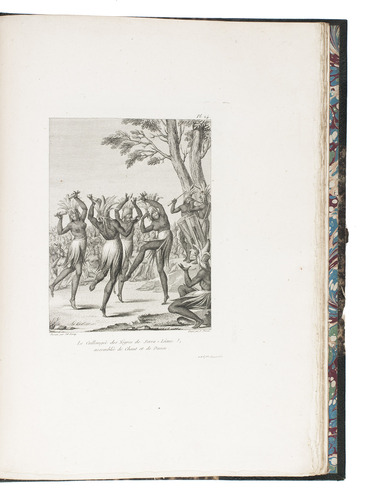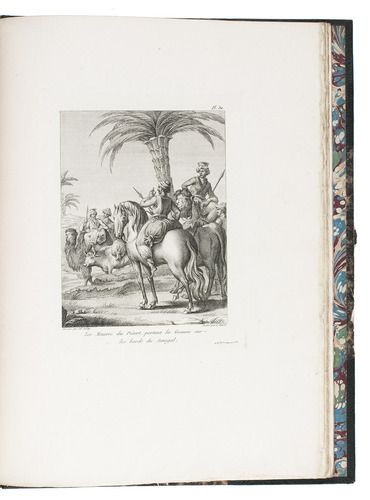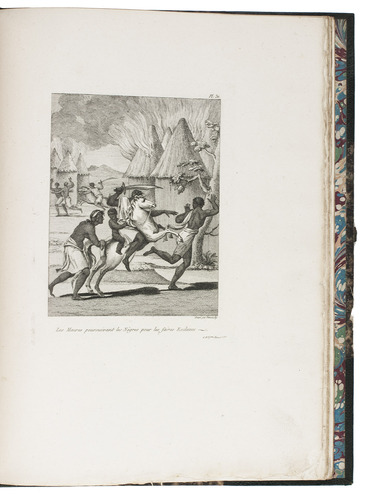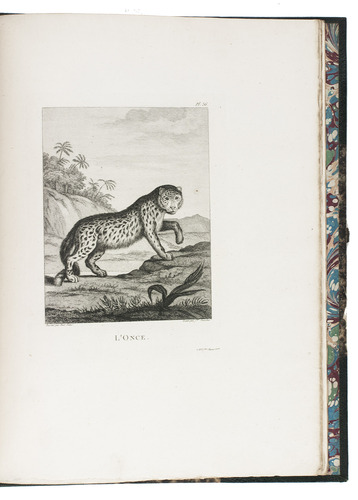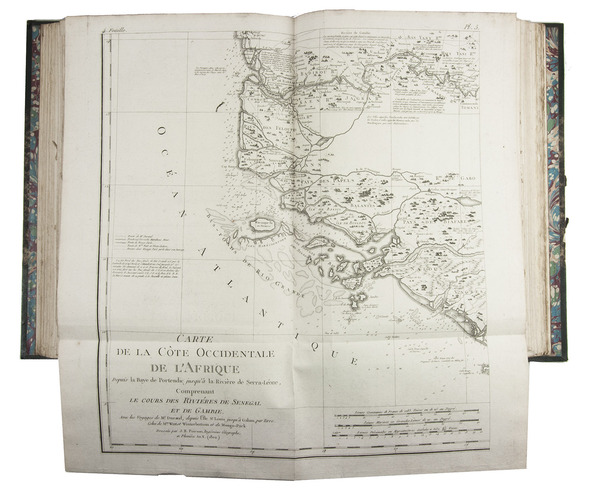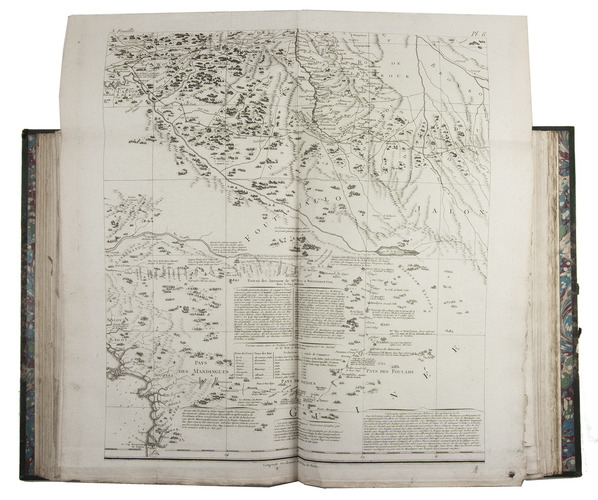 DURAND, Jean-Baptiste-Léonard.
Voyage au Sénégal, ou mémoires historiques, philosophiques et politiques sur les découvertes, les établissemens et le commerce des Européens dans les mers de l'Océan Atlantique, depuis le Cap-Blanc jusqu'à la rivière de Serre-Lionne inclusivement; suivis de la relation d'un voyage par terre de l'île Saint-Louis à Galam, et du texte arabe de trois traités de commerce faits par l'auteur avec les princes de pays.
Paris, Henri Agasse, 1802. 2 volumes (1 text and 1 atlas). 4to. Atlas with an engraved portrait of Léonard Durand, 16 double-page engraved maps (mostly folding) and 27 engraved plates. Modern dark green half morocco, gold-tooled spine, upper edges gilt. [4], XXXII, 420; VIII, [4], 68 [1 blank] pp.
€ 6,500
Attractive copy of the first edition, in the original French, of an account of the 15-month commercial expedition to Senegal and Sierra-Leone, initiated by the French African Company and led by Jean-Baptiste-Léonard Durand (1742-1812). Durand gives a detailed description of the native inhabitants and their customs, the geography, flora and fauna, also giving valuable information on European trade and commerce in the area, the relationship between the Europeans and African tribes, and of the things he accomplished and agreed upon with the local authorities. The atlas volume includes three copies of commercial treaties drawn up in French and Arabic; many very detailed maps of the coast of Senegal and of the settlements along the river Senegal; and illustrations with scenes of daily life and domestic vegetation and animals.
With only a few occasional spots and stains. Overall in very good condition, wholly untrimmed, with all deckles intact, leaving generous margins. Chadenat 4746; Hogg 175a; cf. Gay 2892 (8vo edition); Kainbacher, p. 110; Nissen ZBI 1214.
Related Subjects: