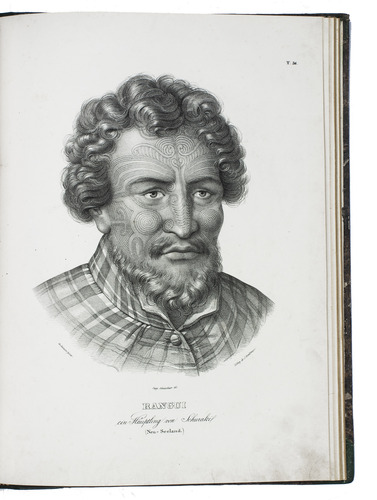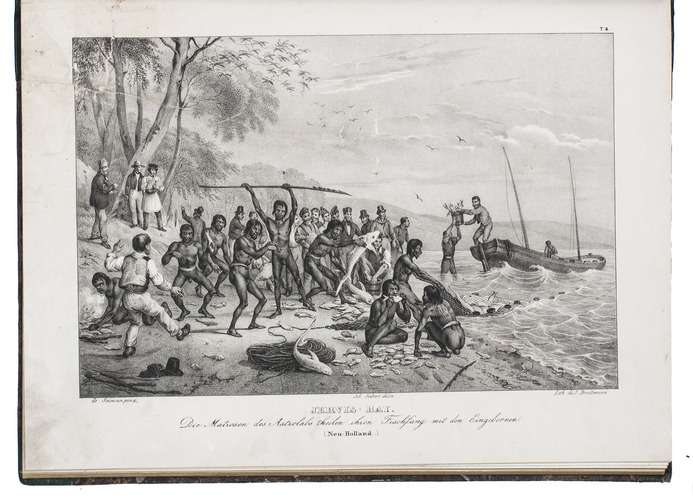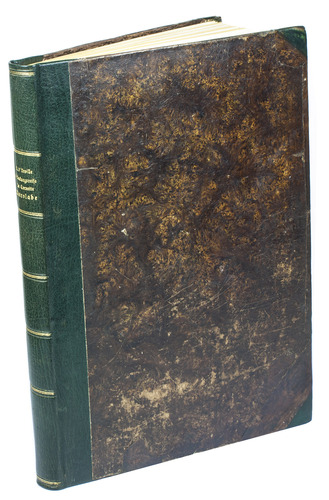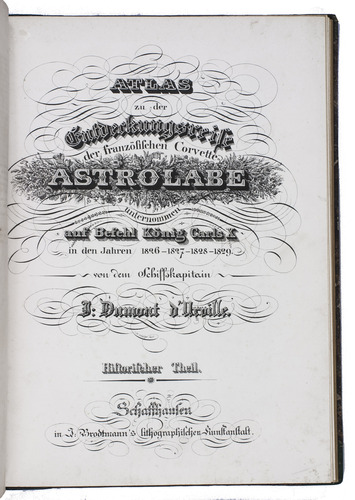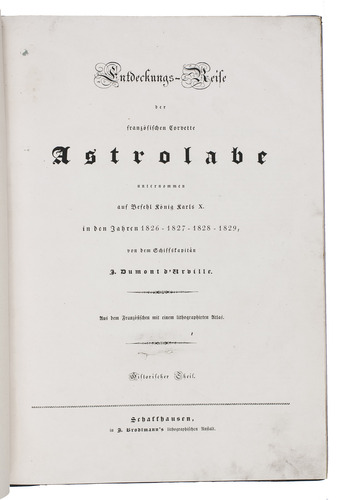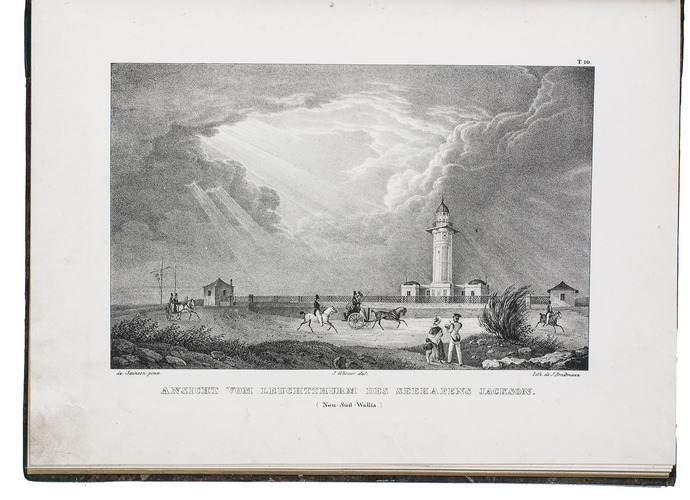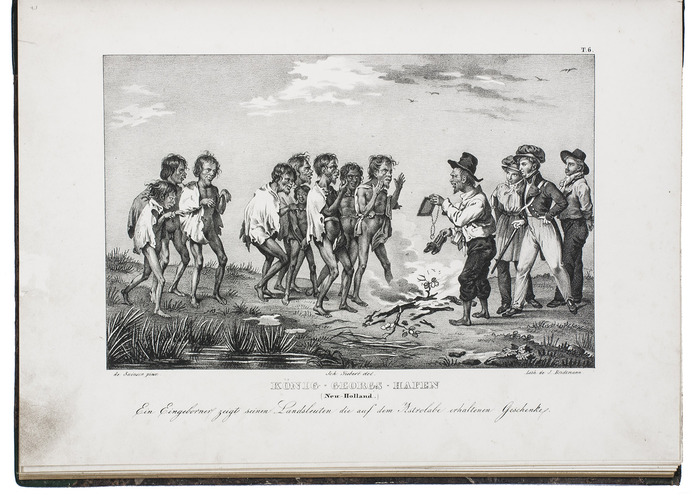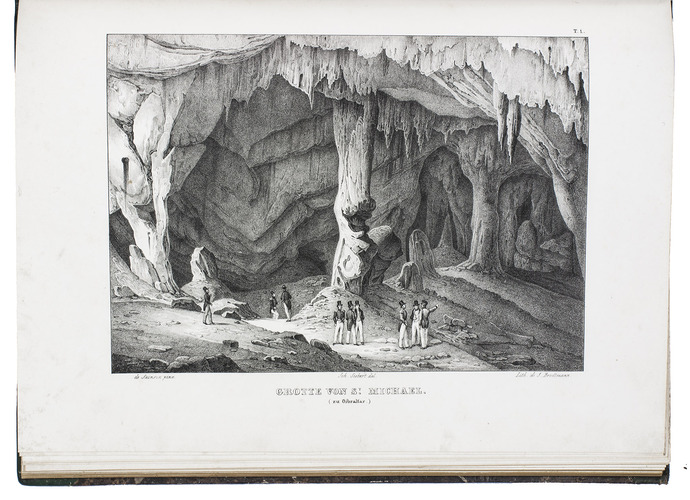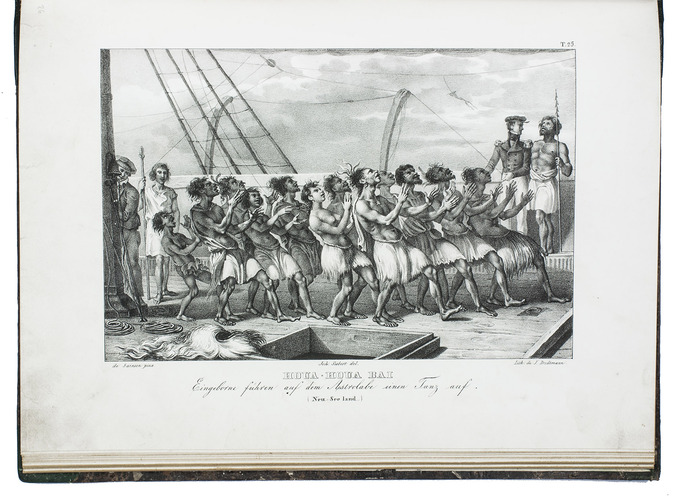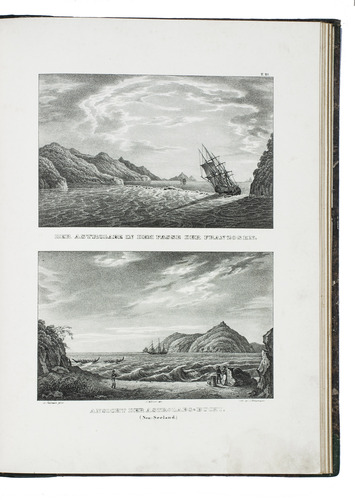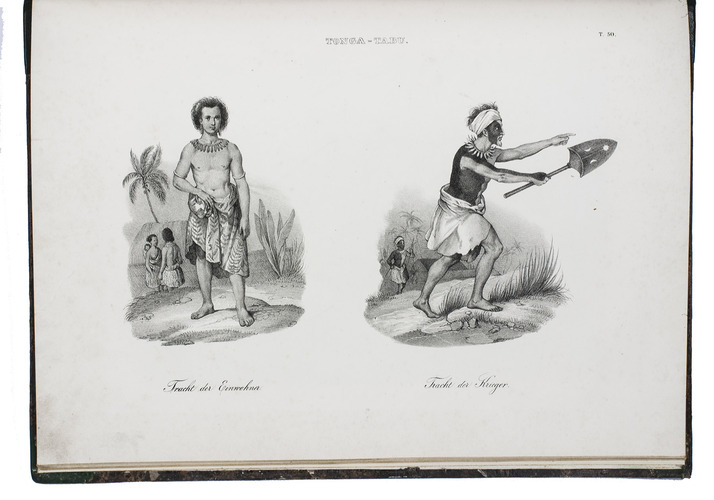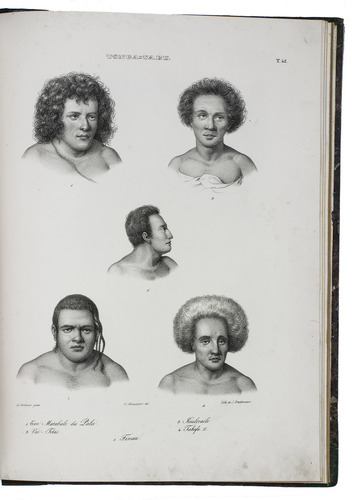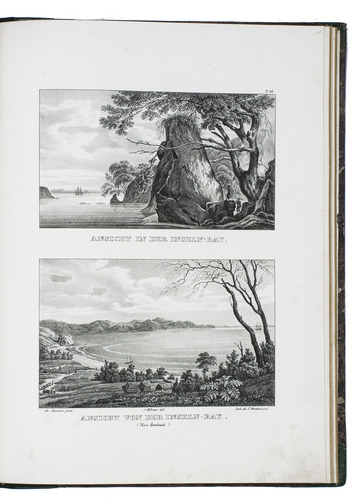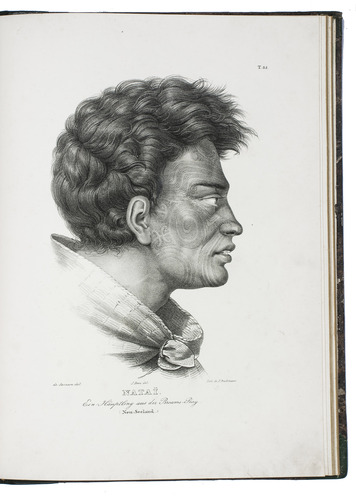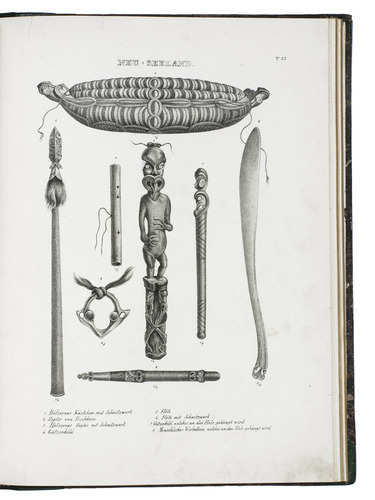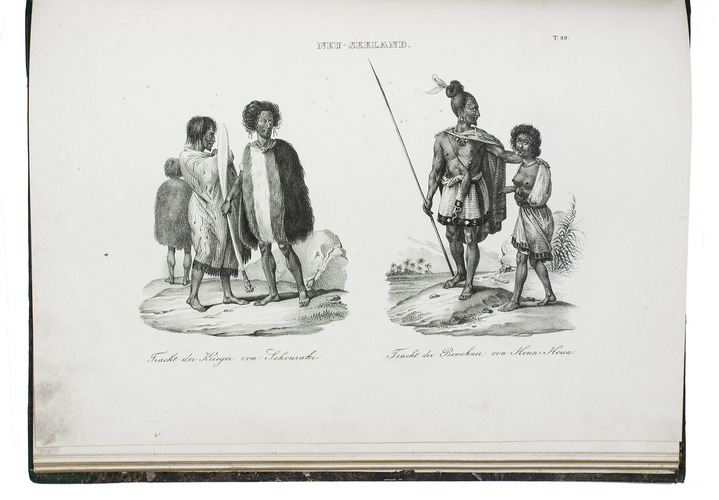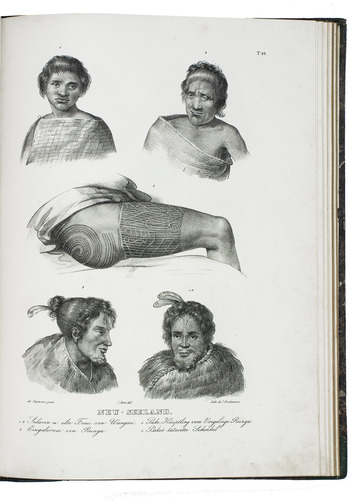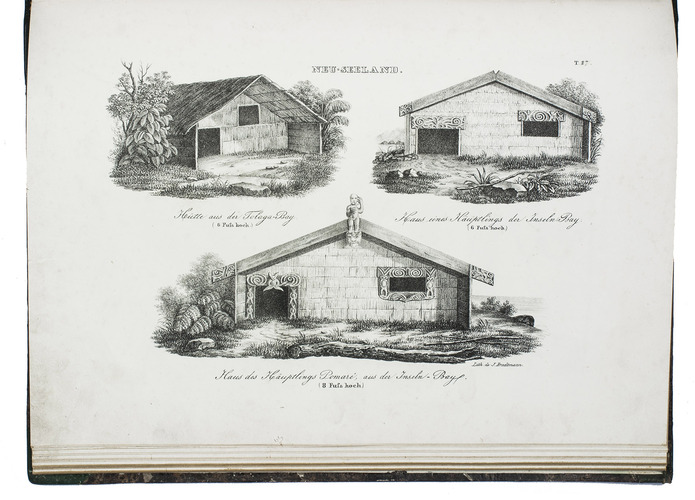 DUMONT D'URVILLE, Jules Sébastien César.
Entdeckungs-Reise der französischen Corvette Astrolabe unternommen auf Befehl König Karls X. in den Jahren 1826-1827-1828-1829.
Schaffhausen, J. Brodtmann, [ca. 1840]. 2 parts in 1 volume (text and plates). Folio. With a lithographed title-page and 60 lithographed plates. Modern green half morocco, original boards. 118, [1], [1 blank]
€ 4,950
First and only edition of the German translation of a richly illustrated account of the first voyage of the French corvette Astrolabe to Australia, New Zealand and the South Pacific from 1826 to 1829. The expedition was led by the French naval officer Jules Sébastien César Dumont d'Urville (1790-1842). D'Urville describes his journey to Australia and gives a description of the British colony at New South Wales and of the native inhabitants; the plates include views of the port at King George's Sound, New South Wales, and portraits and illustrations of rituals of the native inhabitants. Dumont d'Urville soon continued to New Zealand, describing the many bays where he anchored and giving a general history of New Zealand. The lithographs show portraits of the inhabitants, male and female, of Tasman Bay, Cook Strait, "Astrolabe Bay", Tolaga Bay, Bay of Islands, and more, also showing the traditional tattoos on the inhabitants' faces and thighs. "The Astrolabe left the Bay of Islands on 19.3.27 and headed for the Kermadec Islands. Curtis Islands was sighted on 2.4.27, then Macauley Island, and Raoul Island on the following day. On 16.4.27 the ship arrived in the Nomuka group in the centre of the Tongan chain" (Howgego).Margins thumbed, occasionally some minor foxing and a faint water stain. A few plates have been torn, now restored (nos. 7, 8, 13, 41, 50, 53), a few others with some tiny marginal tears. Binding rubbed along the extremities. Otherwise in good condition. Ferguson 2118b; Howgego, 1800-1850, D34; cf. Hill 504 (original French ed.); Sabin 21210 (original French ed.).
Related Subjects: