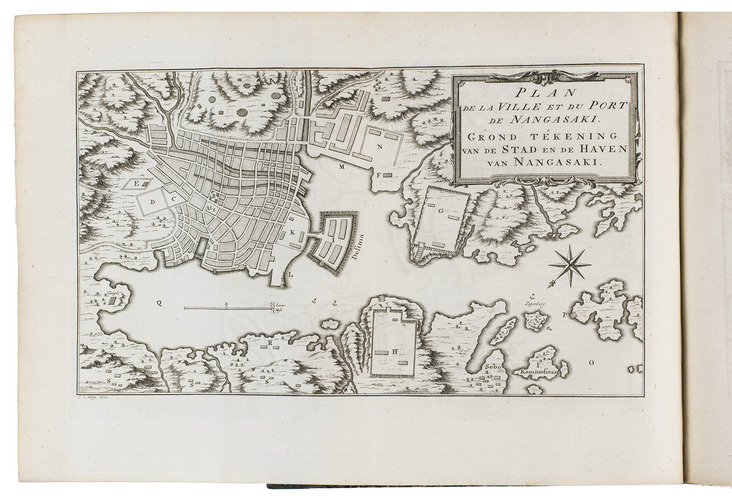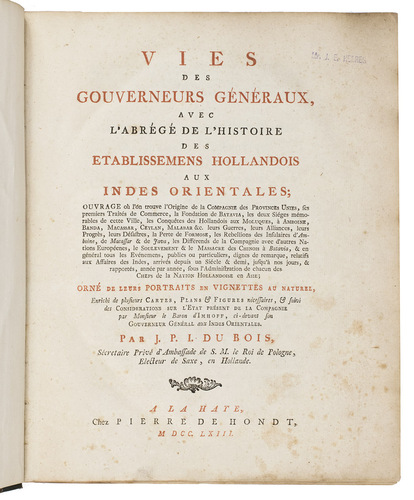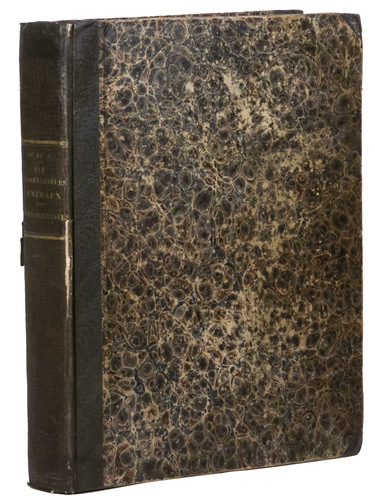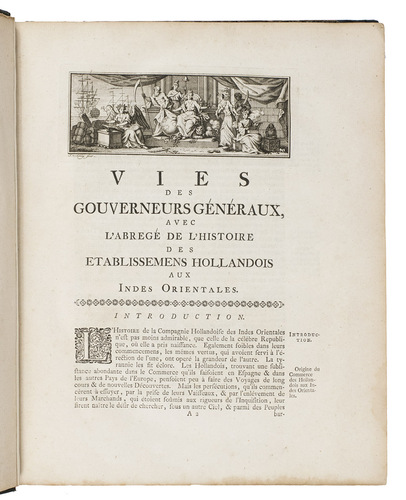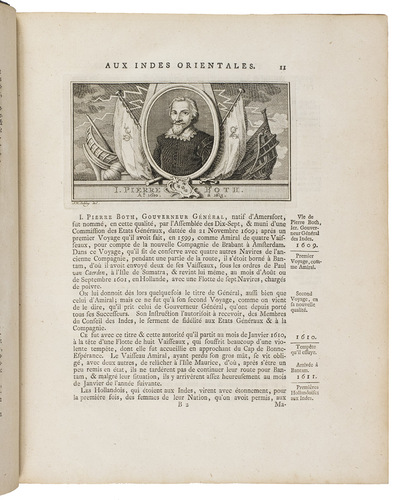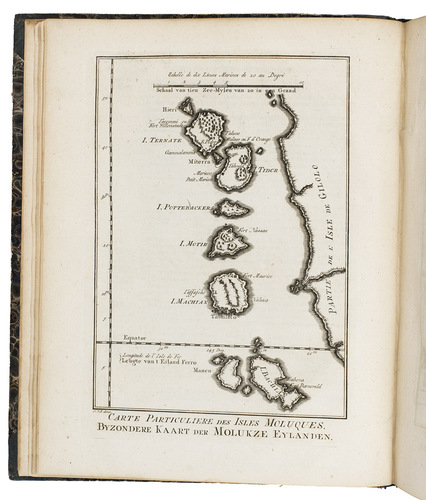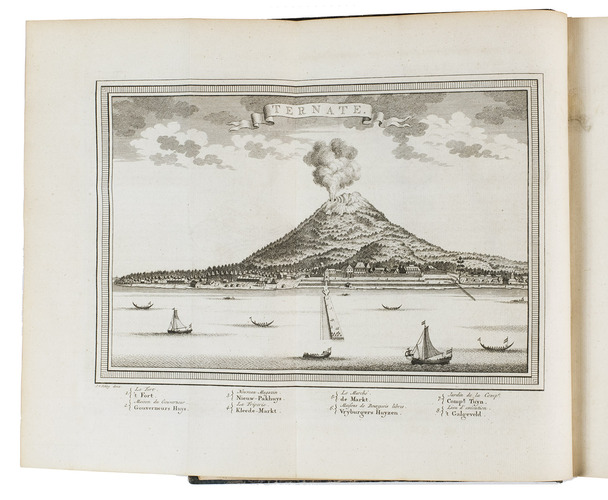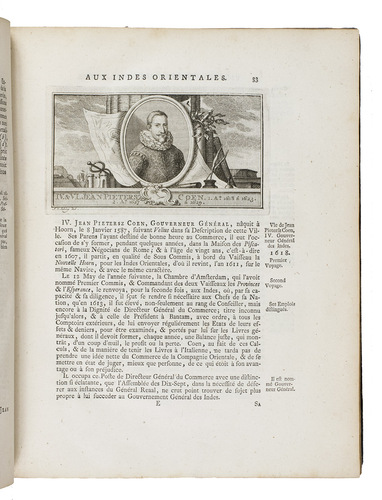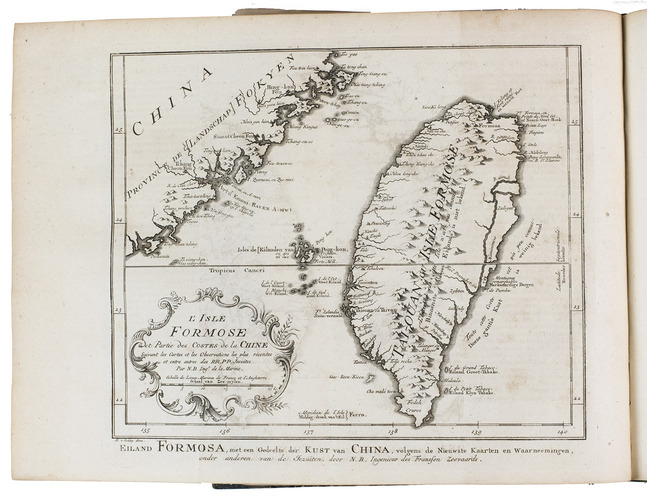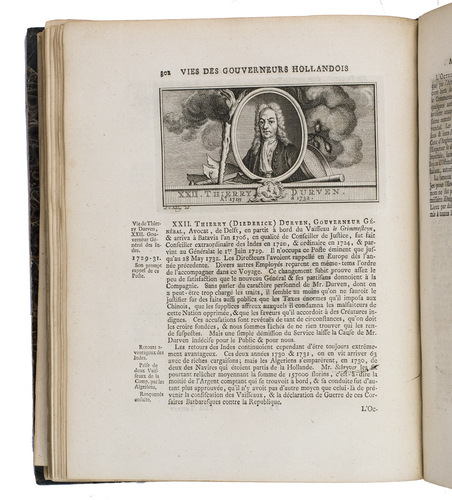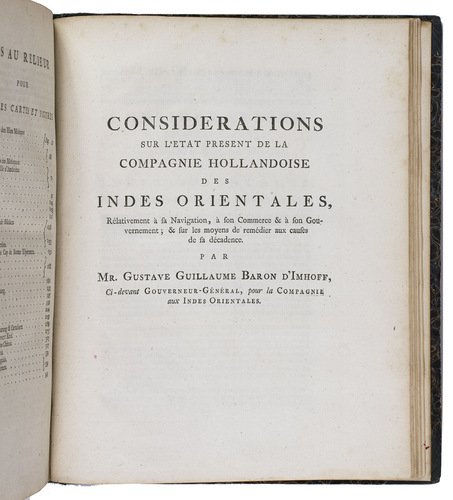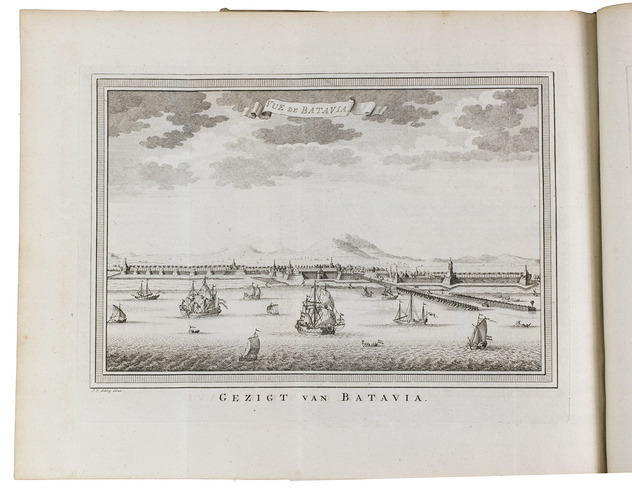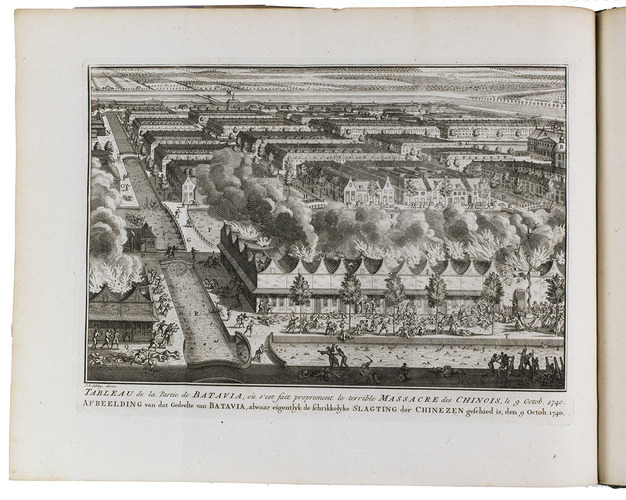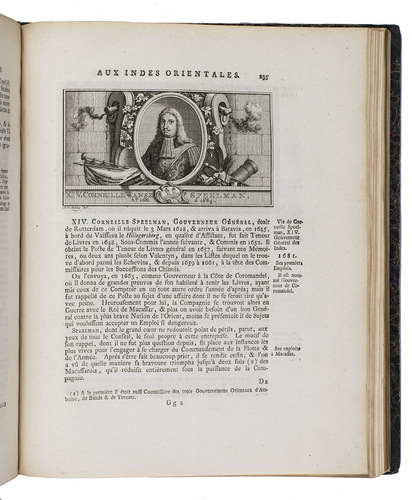 DU BOIS, Johann Peter Isaak.
Vies des gouverneurs généraux, avec l'abrégé de l'histoire des etablissements hollandois aux Indes Orientales; ...
Including: IMHOFF, G.W. van. Considerations sur l'etat present de la compagnie hollandoise des Indes Orientales.
The Hague, Pieter de Hondt, 1763. Royal 4to (27.5 x 22.5 cm). With 34 engraved plates, 1 engraved allegorical headpiece and 28 numbered headpieces with portraits of the Gouvernors-General of the Dutch East Indies. All plates were drawn and presumably engraved by the artist and engraver Jacob van Schley (1715-1729). 19th-century half cloth. VI, 351, [1], 48 pp.
€ 4,500
First edition of a richly illustrated history of the Dutch East Indian Company, including the lives of all 28 Dutch Governors-General arranged chronologically from Pieter Both, appointed in 1609, to Jacob Mossel, appointed in 1752. The book ends with an interesting treatise on the actual state of the Dutch East Indies, the VOC and the means to redress the causes of its decline in the last 50 years or so, by the late Governor-General Gustaaf Willem Baron d'Imhoff (1705-1750), who was appointed Governor-General in 1740 and stayed in Batavia from 1742 to his death.
The many interesting portraits, maps, plans and views are by the artist, engraver and print-seller Jacobus van der Schley (1715-1779), a pupil of Bernard Picart.. The book gives a wide variety of contemporary information on the Dutch East Indies, as well on other Dutch colonies such as Ceylon, Formosa, Australia and the Cape of Good Hope.
With an owner's stamp on the title-page. The title-page browned and with a small waterstain at the lower margin of the last 8 pages. Binding somewhat worn at the edges, with two tears in the cloth on the back. Otherwise in good condition. Cordier, Indosinica, cols. 1489-1490; Landwehr & V.d. Krogt, VOC 1502; South African bibliography II, p. 108.
Related Subjects: