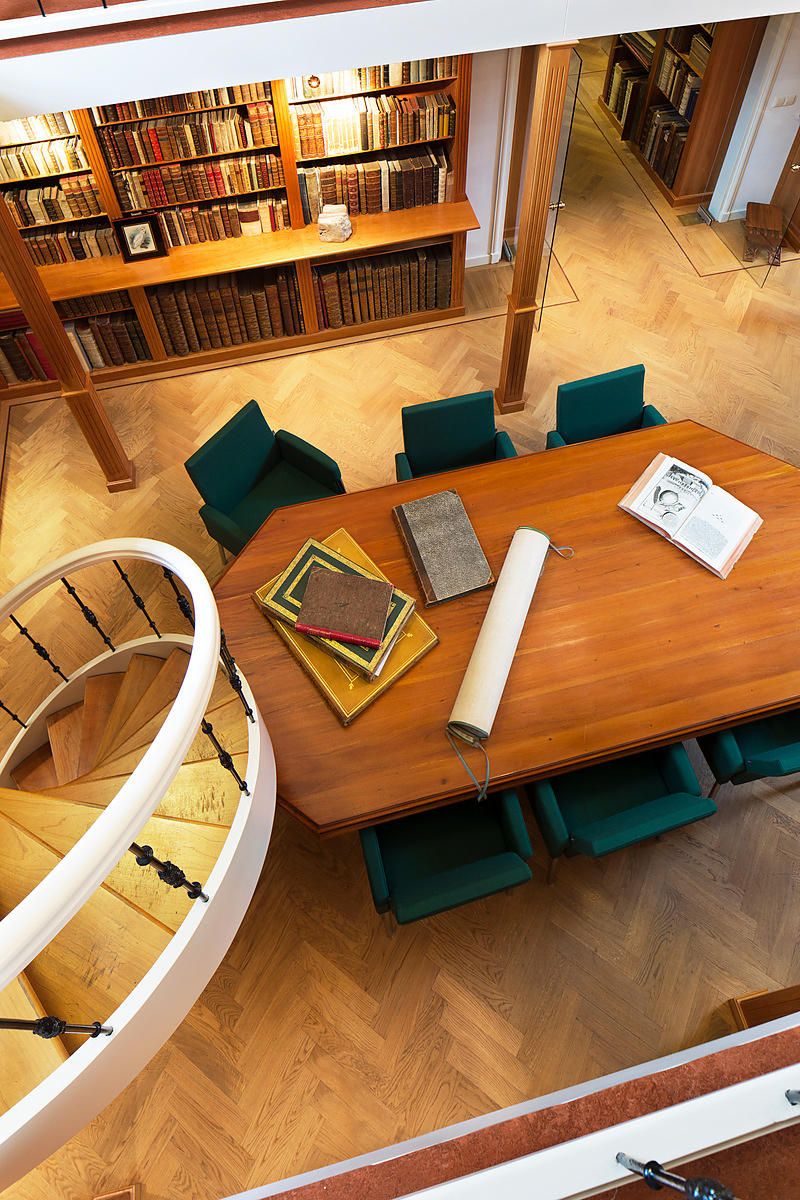 DODD, Robert.
Plan of the attack by Lord Nelson, on the combined fleet, October 21st 1805.
London, printed by J. Smeeton for Robert Dodd, November 1805. Aquatint plan (26.5 x 36.5 cm) coloured by a contemporary hand on a broadsheet (66 x 44 cm), with letterpress text below. Framed (85 x 60 cm).
€ 2,800
Very well-preserved broadsheet commemorating the Battle of Trafalgar (21 October 1805), including an attractive hand-coloured aquatint illustrating the commencement of the battle, where the British fleet led by Admiral Lord Nelson approaches the combines French and Spanish fleets in two columns to break the enemy formation into three. The broadsheet was published a month after the event and besides the aquatint plan, includes Vice-Admiral Collingwood's letters to the Admiralty describing the successful battle and the unfortunate death of Nelson, and a list of the ships in both fleets. Nelson successfully broke with military tradition by trusting his men to judge their situation and make tactical decisions, famously signalling as his instructions "England expects every man to do his duty".
"From about 1783 Dodd himself engraved and published over 100 aquatints of his work. Of interest are his ... sets of engravings of the battles of the Nile ... and Trafalgar. In his engravings as in his paintings his strength lies in the depiction of water and in accuracy of the details of ships' rigging, masts, and sails in different conditions. ... His prolific work is significant as a historical record, along with that of several contemporary marine painters working on the same subjects" (ODNB).
In very good condition, with only an old, clean fold. For Dodd: L. Macfarlane, "Dodd, Robert (1748-1815)", in: ODNB (online ed.).
Related Subjects: