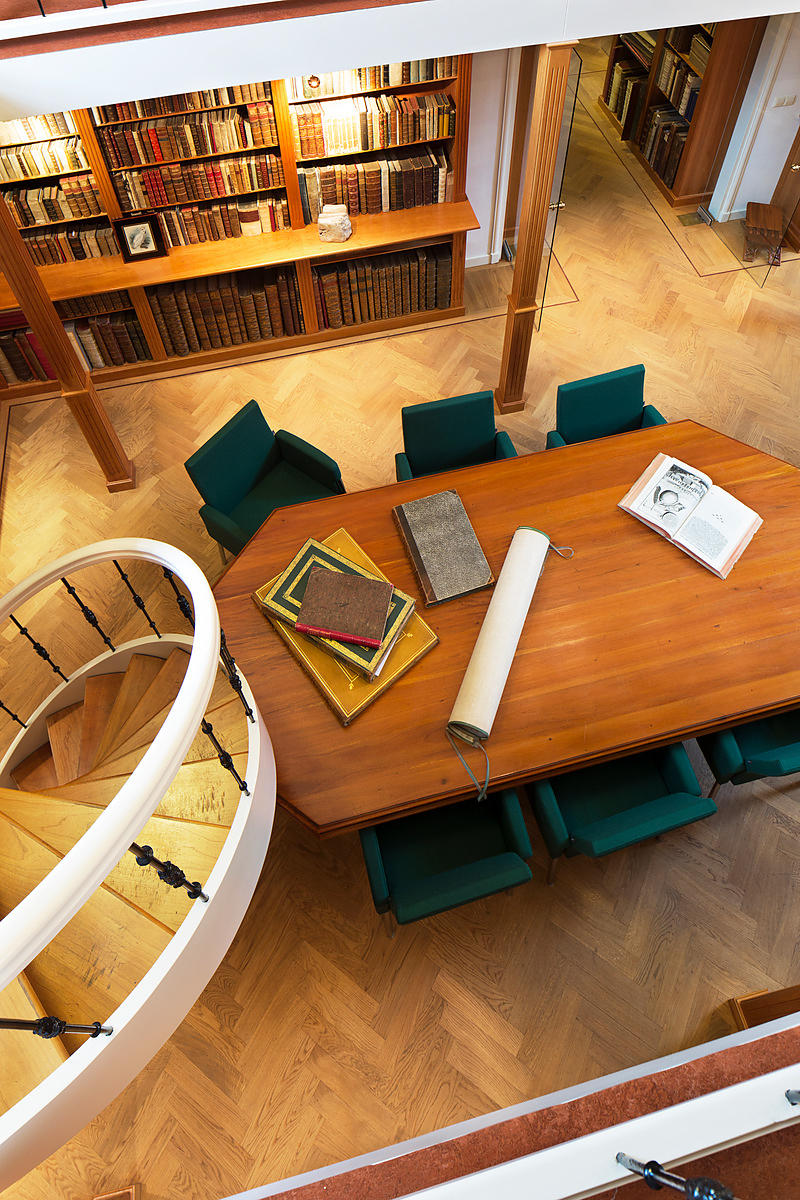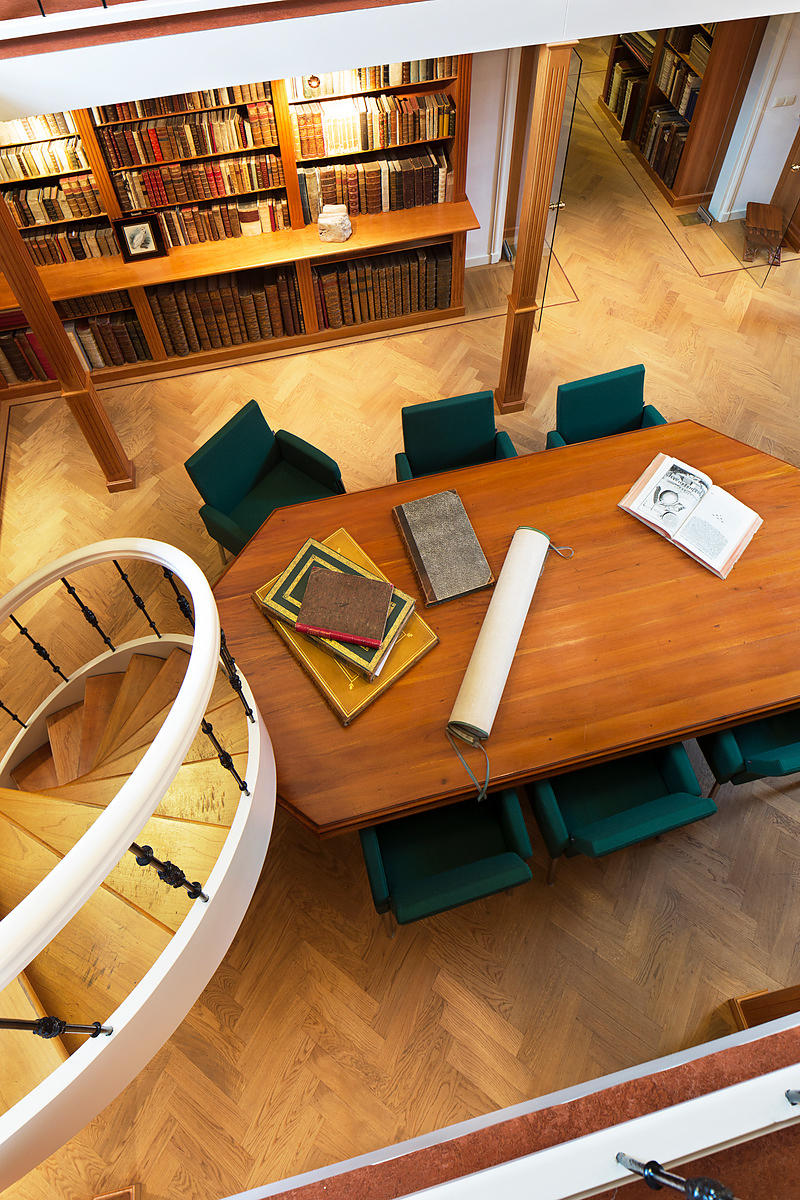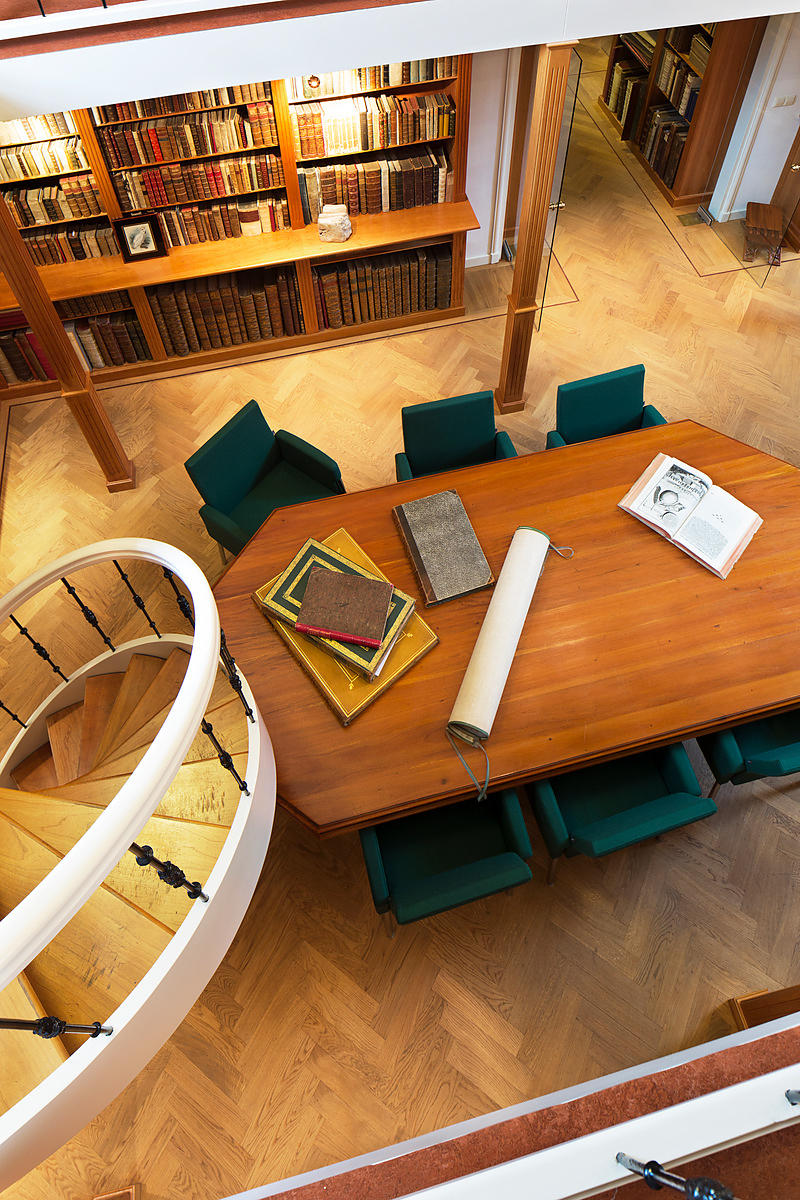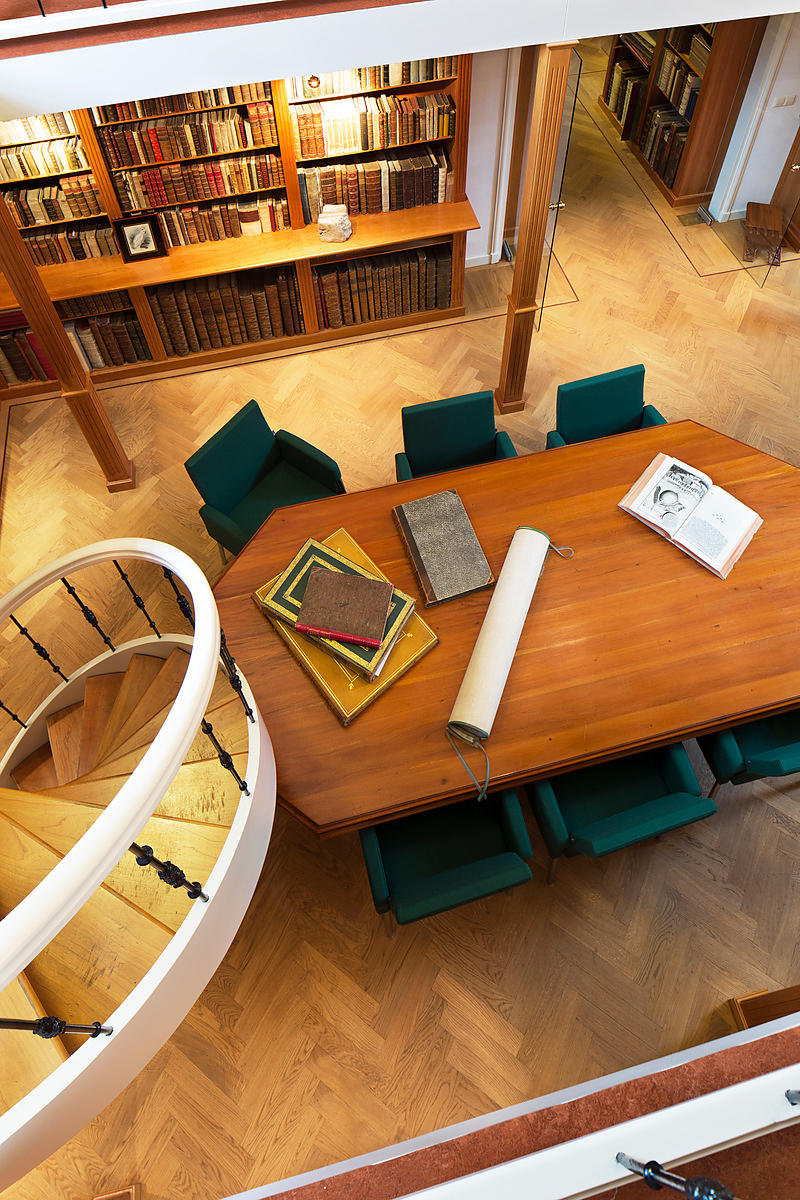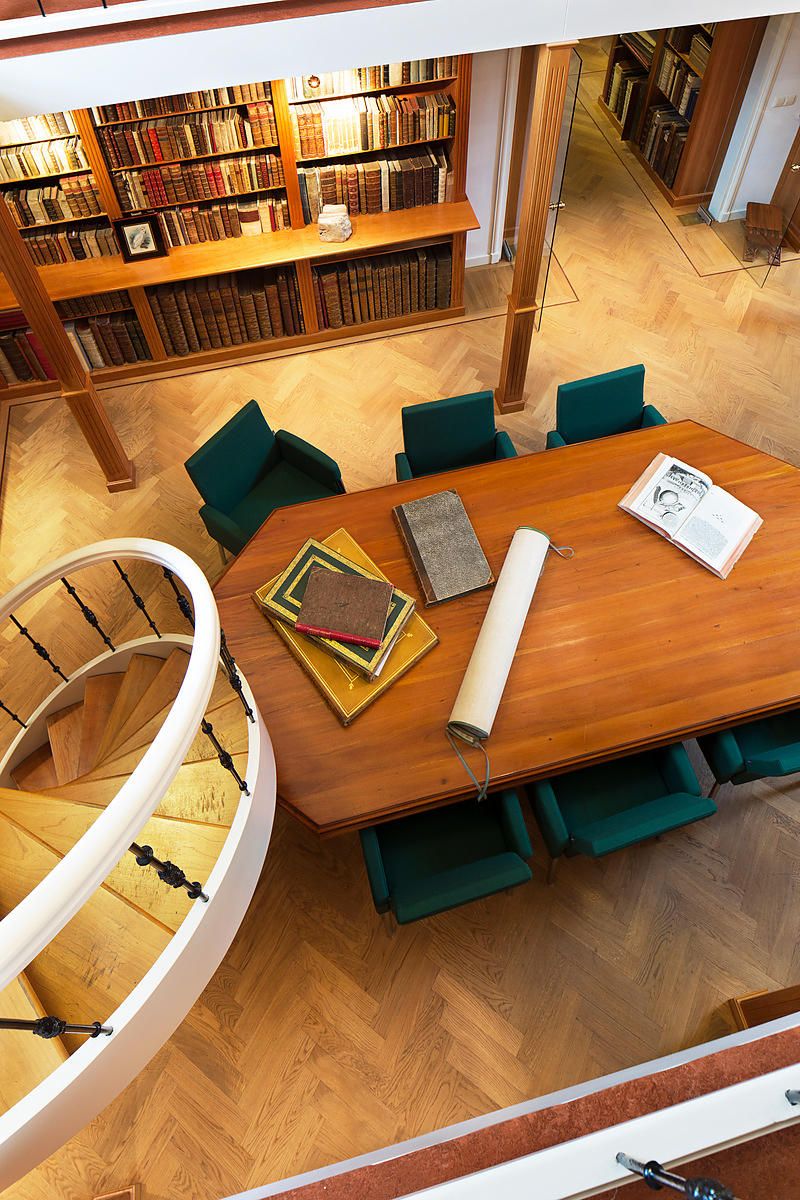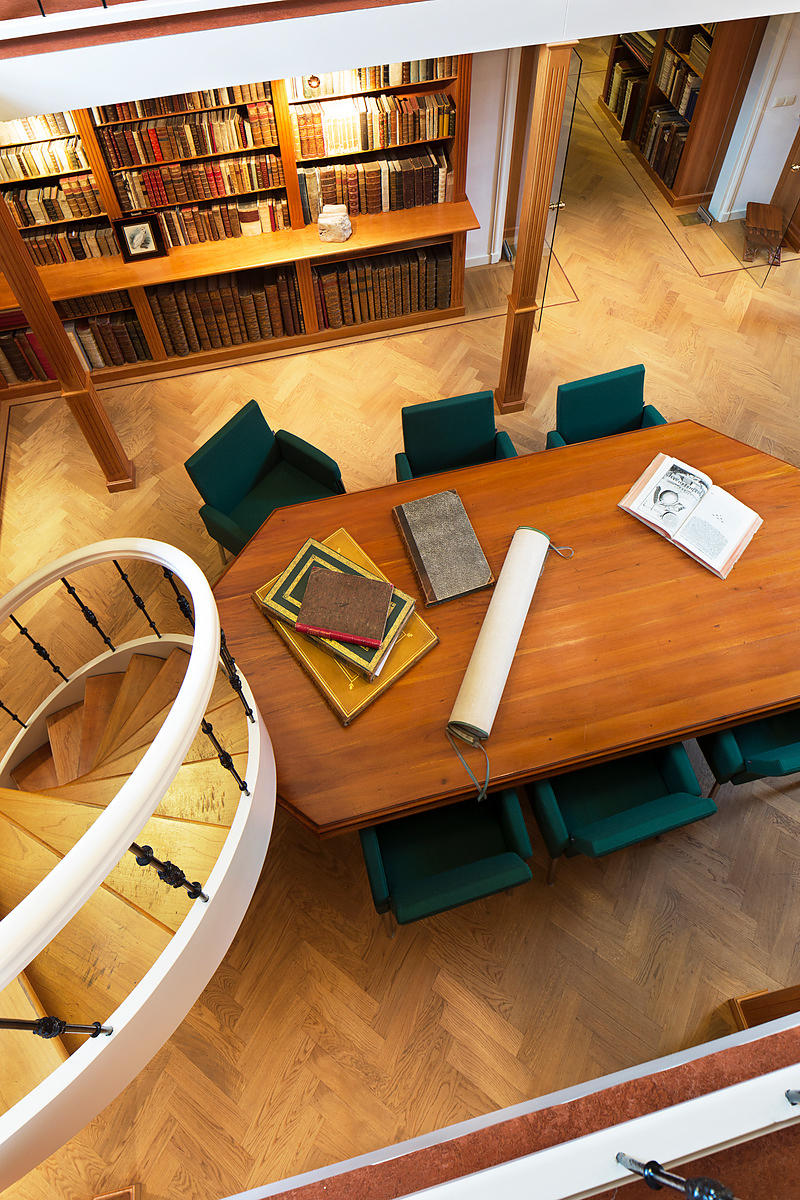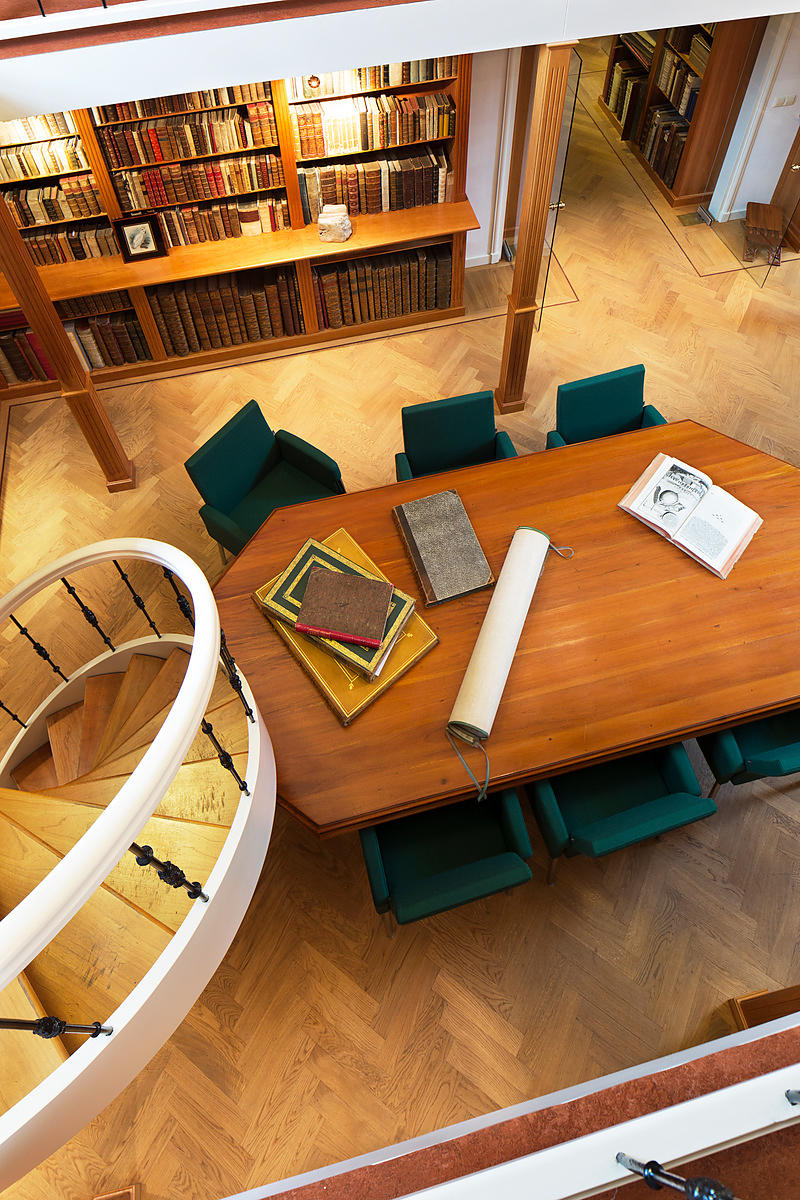 DESCARTES, René.
Epistolae, partim ab auctore Latino sermone conscriptae, partim ex Gallico translatae.
Amsterdam, Daniel Elzevier, 1668. 2 volumes bound as 1. 4to. With about 180 woodcut diagrams and other illustrations in the text. 18th-century(?) sprinkled calf. [8], 383, [1 blank]; [4], 404, [4] pp.
€ 4,950
First Latin edition of Descartes's collected correspondence, edited by Johannes de Raey (1622-1702), professor of philosophy at Leiden University, whom Descartes himself called the best teacher of his doctrines, and translated by Jan Hendriksz. Glazemaker (1619/20-1682). Including descriptions of the experiments he presented to his students to demonstrate principles of physics. Descartes (1596-1650), who revolutionized scientific thought, lived in the Netherlands from 1628 to 1649, teaching for several years at the University of Utrecht. His collected correspondence,
Each title-page of the present copy has an inscription in what appears to be a late 17th- or early 18th-century hand: "Ex libris Is newtoni", a twelve-line inscription in French on the back of the first title-page signed "Is newton" and a few short inscriptions in the same hand elsewhere in the book. While it might have been tempting to believe this was Sir Isaac Newton's book, several things argue against that. Isaac Newton is not a common name, yet there are problems with the suggestion that the inscription is simply a forgery. One would expect a forger to at least attempt to imitate Newton's signature and why would a forger write the note in French? So it is possible the book belonged to a different Isaac or Isaiah Newton. Unfortunately the reworking of the binding in the mid-19th century has removed any record of provenance that might have been on the endpapers.
The revisions to the binding have slightly affected the gutter margin of the first four and last four leaves, but the book is otherwise in very good condition, with only an occasional minor and usually marginal spot and tiny (barely visible) worm holes in the upper outside corner of about 6 leaves. The binding is worn, with cracks in the hinges and spine and the (later) spine label damaged. One of the most important and influential Descartes editions, but alas not with inscriptions and signatures of Sir Isaac Newton! Guibert 9 (pp. 88-90); Rahir 1462; STCN (8 copies); Willems 1393.
Related Subjects: