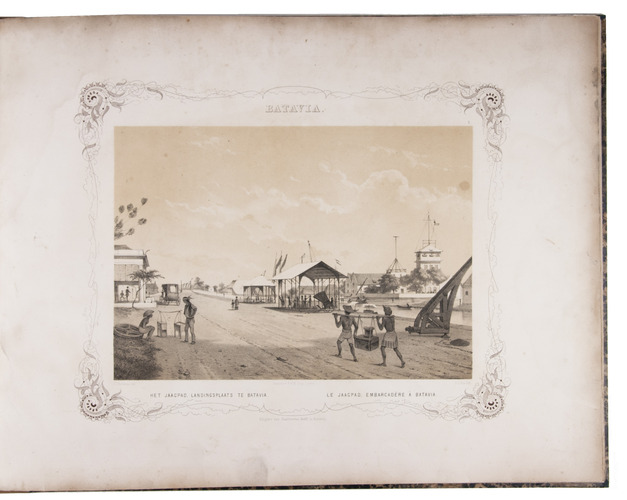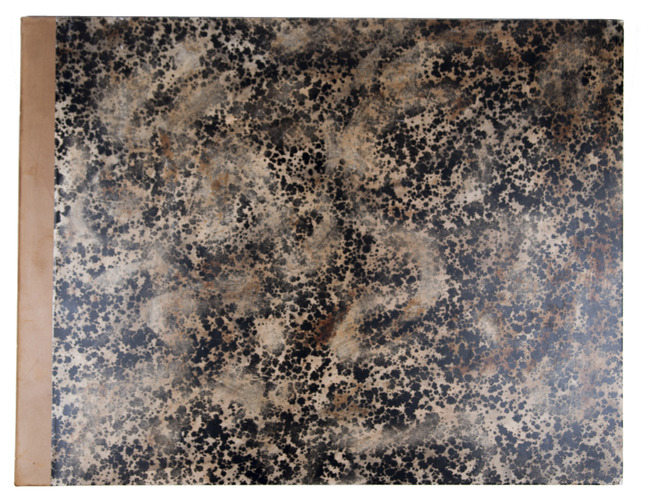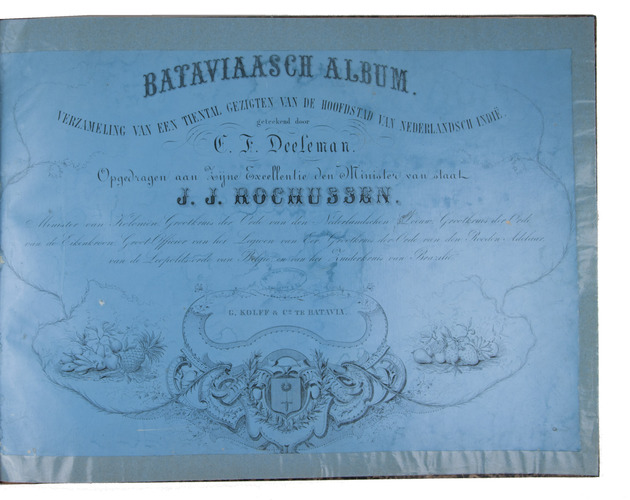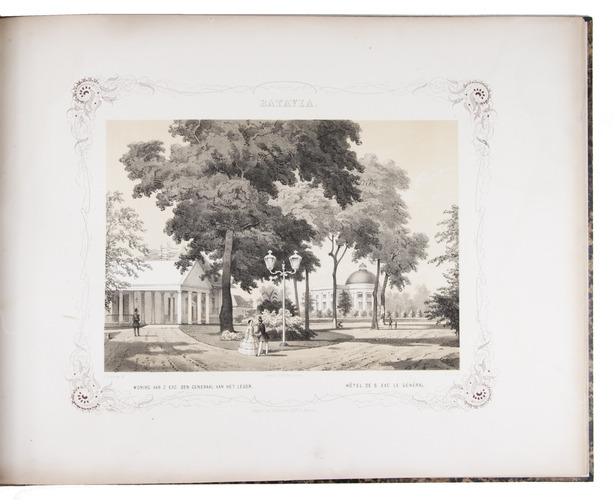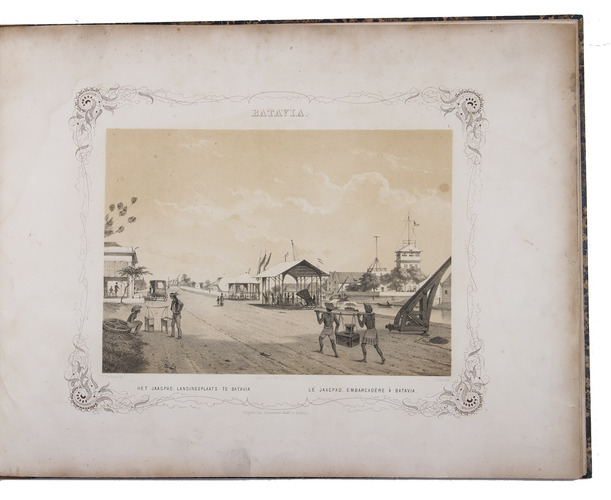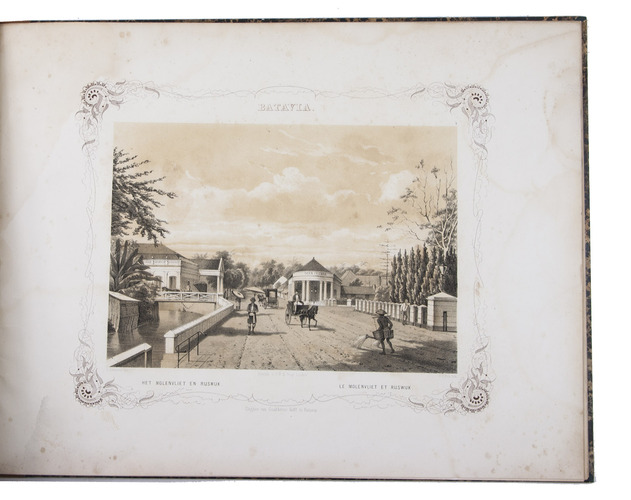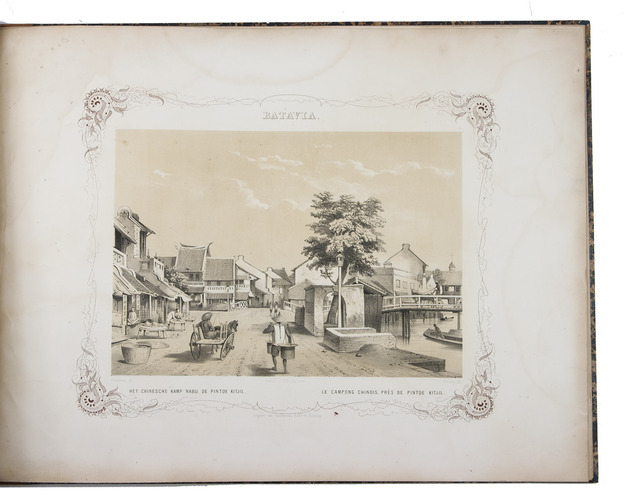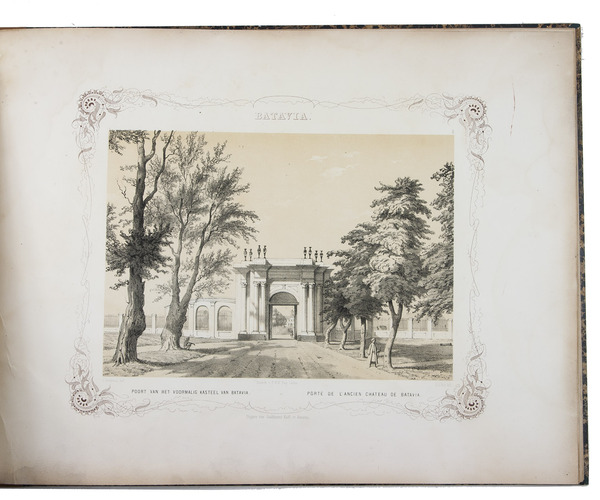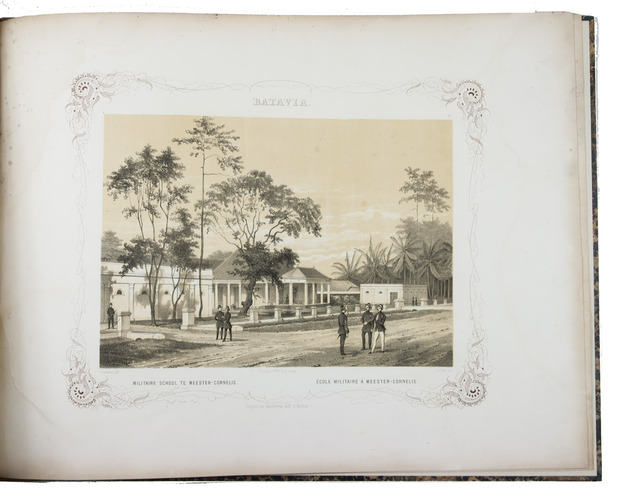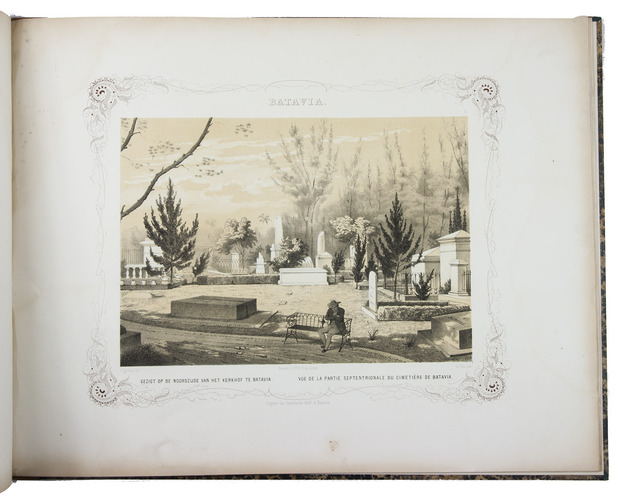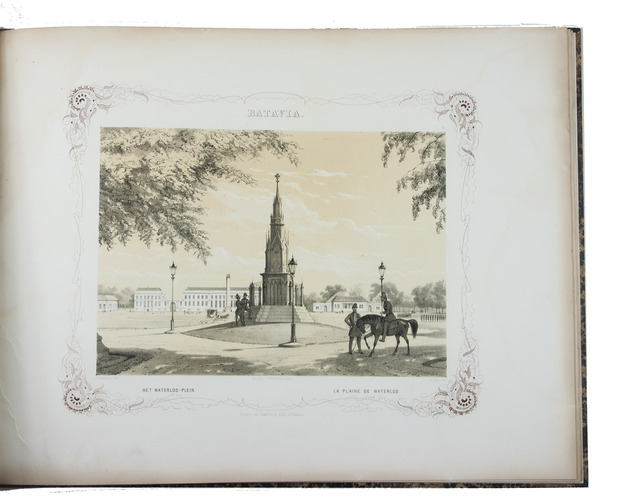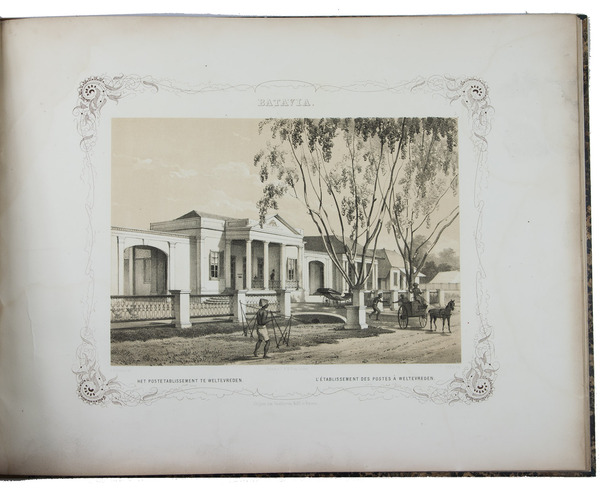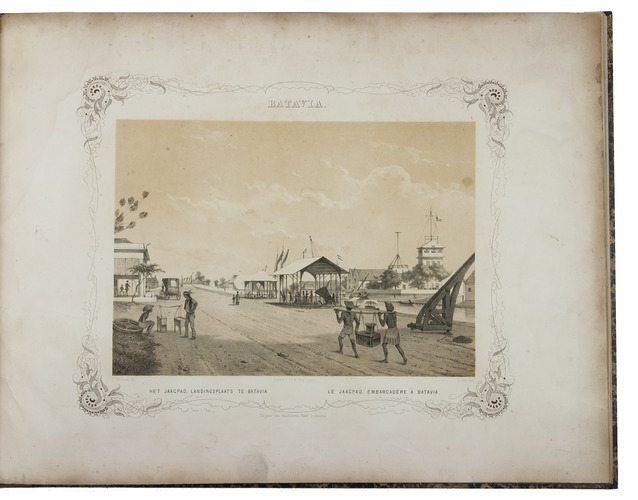 DEELEMAN, Charles Theodore.
Bataviaasch album. Verzameling van een tiental gezigten van de hoofdstad van Nederlandsch Indië. Opgedragen aan Zijne Exellentie den Minister van Staat J.J. Rochussen.
Batavia, G. Kolff & Co., [1859-1860]. Large oblong folio (33.5 x 44 cm). With 10 beautiful tinted lithographs (ca. 18.5 x 26 cm). Modern half calf, with original blue printed paper wrappers bound in.
€ 6,500
Beautiful collection of 10 views of the capital of the Dutch East Indies, Batavia, drawn by Charles Theodore Deeleman (1823-1884), lithographed by G.J. Bos and printed by P.W.M. Trap at Leiden. The 10 views depict the harbour of Batavia, the gate of the former castle of Batavia, the Chinese camp nearby Pintoe Kitjil, Molenvliet en Rijswijk with the building of the Union 'De Harmonie', the post office at Weltevreden, the Waterloo-square, the official residence of the general of the army, view of the north side of the cemetery of Batavia, the military school at Meester Cornelis, Goenong Sahari and the road to Jakarta.
Title-page pasted on larger leaf of blue paper; some occasional foxing and staining. Good copy. Bastin & Brommer 602; Haks & Maris, p. 69; Landwehr, Coloured plates 267.
Related Subjects: