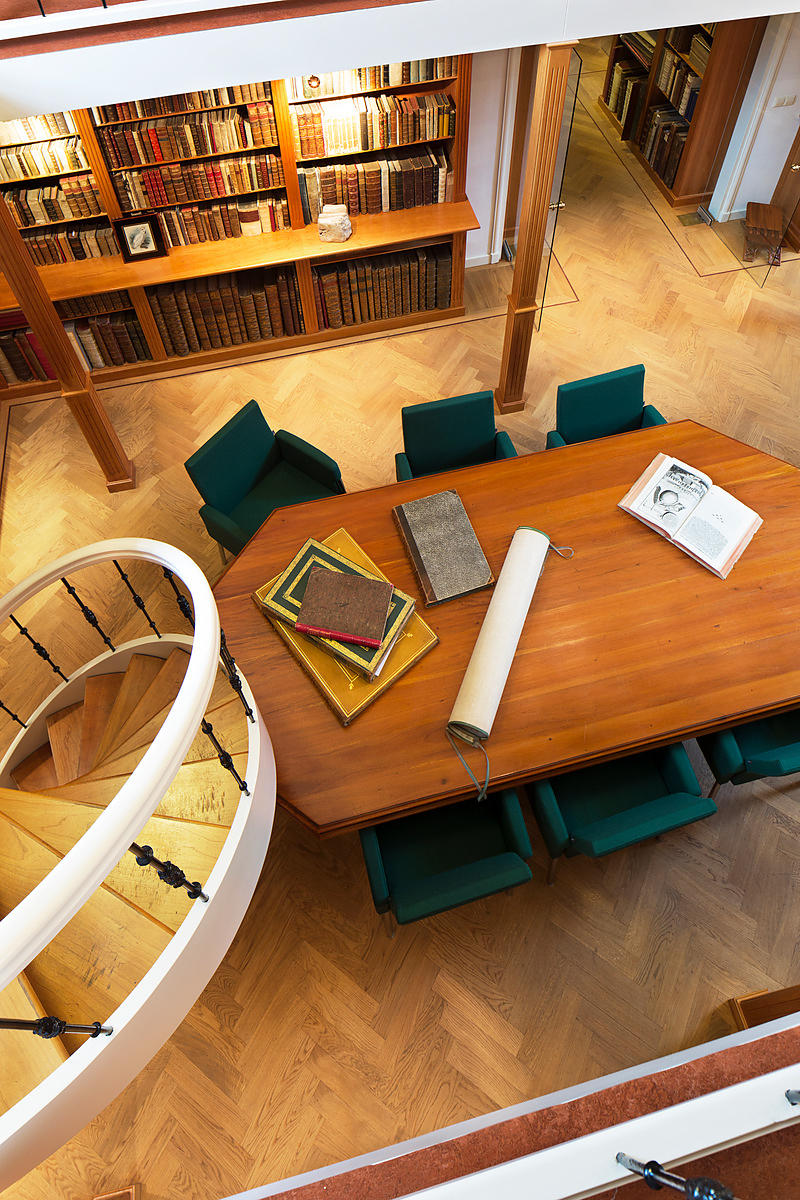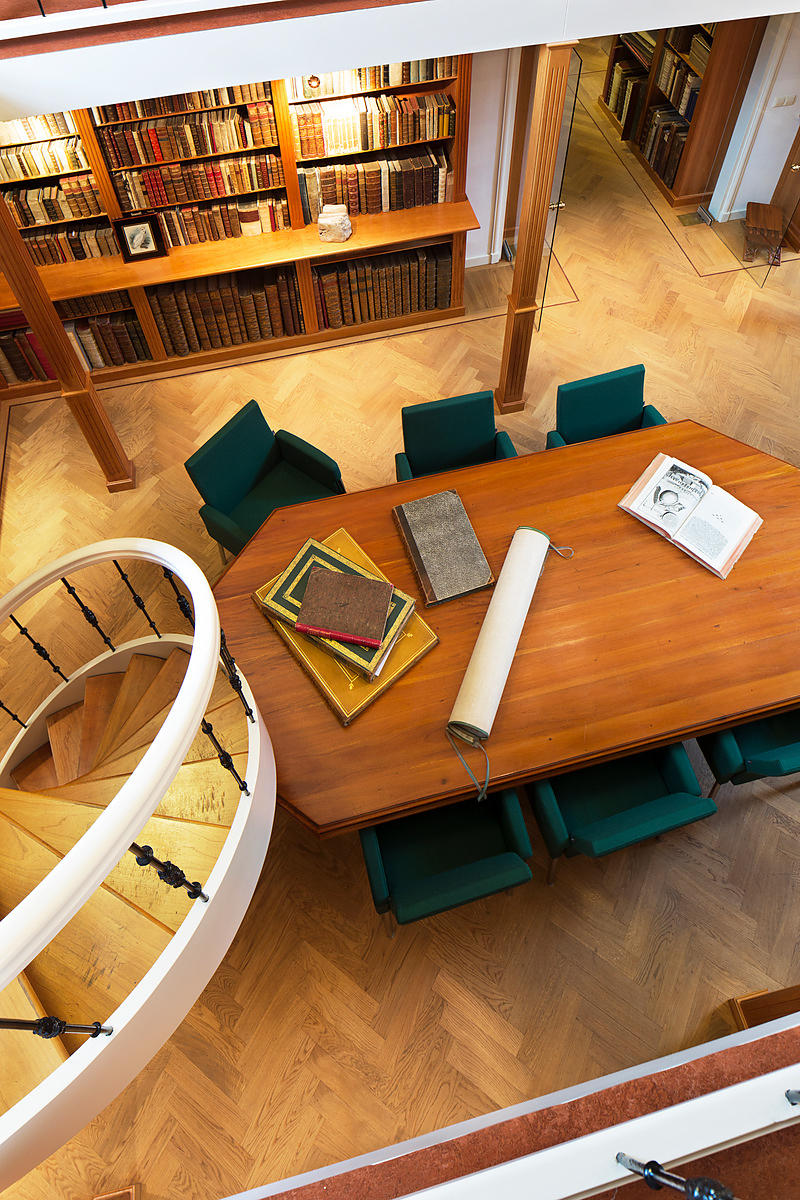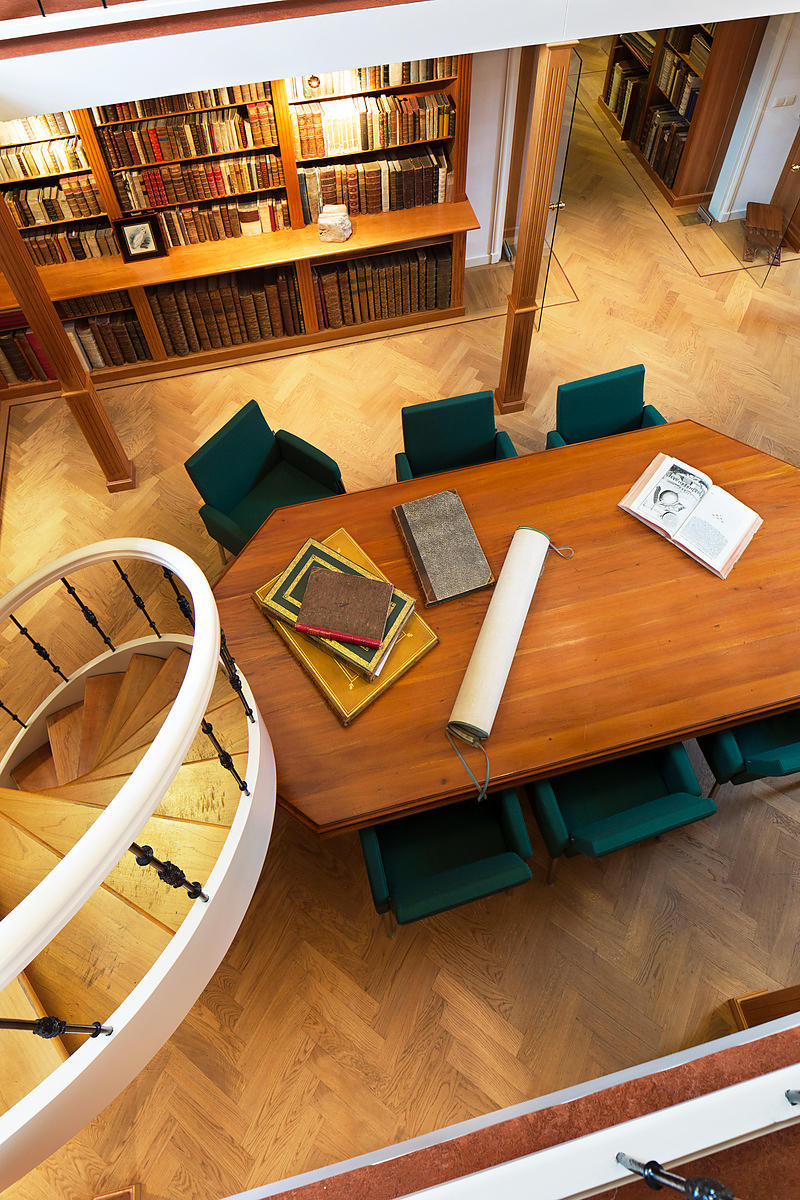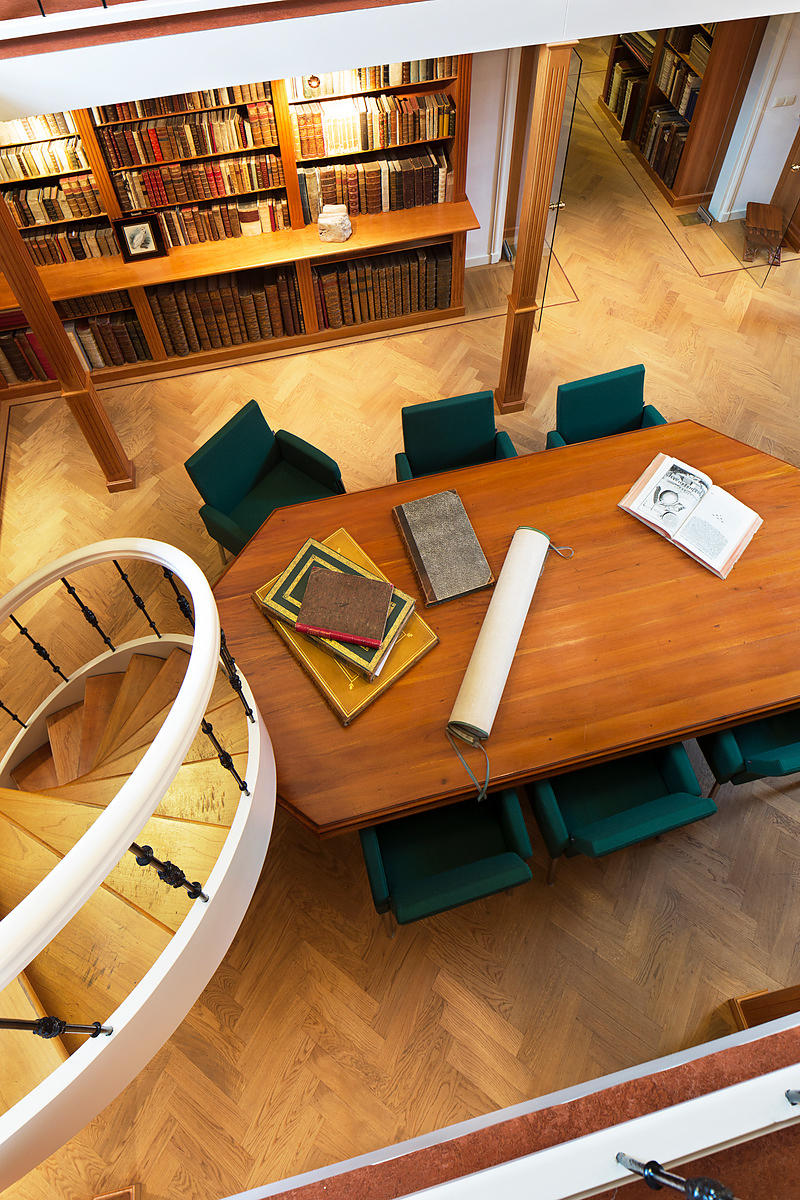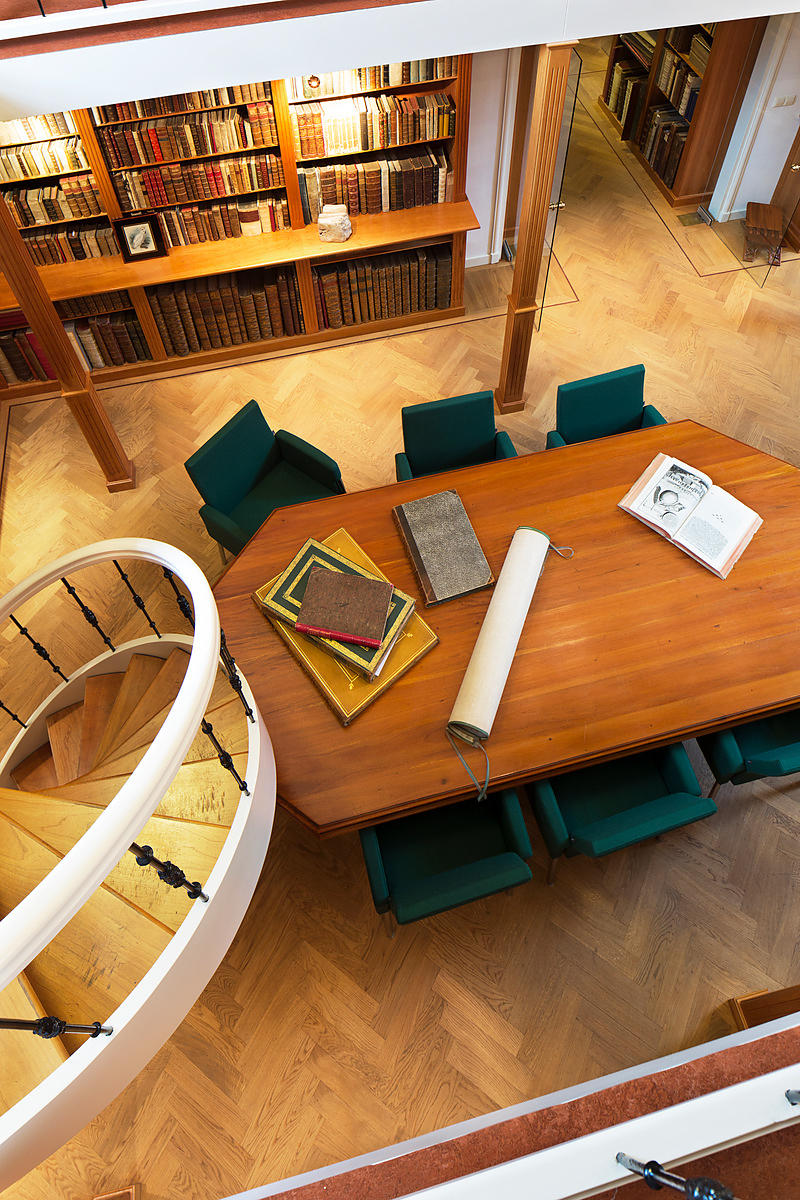 DAVID KIMHI (KIMCHI, QIMHI).
Sefer ha-shorashim.
(Colophon: Naples, [Azriel ben Joseph Ashkenazi Gunzenhauser], Elul [5]250 [= August/September 1490]. Small folio (25.5 x 20 cm; most leaves 25 x 19 cm). Set in 2 sizes of sephardic meruba Hebrew (without points) and with shoulder notes in a semi-cursive (Rashi) Hebrew of a smaller face (but cast on the same body as the meruba of the main text). Lacking 11 leaves, but with the first two replaced in manuscript at an early date, including a manuscript title-page not in the printed edition (with an elaborately decorated architectural border) on the recto of the first manuscript leaf (which had been blank in the printed book), including an imprint incorporating information from the colophon. The other 9 leaves that are lacking supplied in lithographic facsimile. Loose leaves in a 20th-century paperboard wrapper and slipcase. [266] of [1 blank], [287] pp. + [4] pp. in manuscript.
€ 20,000
Rare Hebrew incunable, the second (1490) edition of the classic treatise on the roots of Hebrew words, forming a grammar and a biblical dictionary of word roots, by David Kimhi (ca. 1160-ca. 1235) a rabbi and biblical commentator from Provence, whose biblical commentaries even influenced the King James English translation of the Bible. The present second edition is the first edited by Samuel ben Meir Latif. The book of roots is an important contribution to the literature about the Hebrew language both as a practical reference work for biblical scribes, well organised and clearly written, and as a study of etymology, drawing comparisons with other languages. It was first published at Rome ca. 1469/72, but the ISTC records only 11 copies of the first edition and nearly all are incomplete. The book heavily influenced both Jewish and Christian scholars, including Johannes Reuchlin in his Rudimenta linguae Hebraicae (1506), Santes Paginus, Sebastian Münster, Elias Levita (who wrote commentaries for the Giustiniani and Bomberg editions of 1546) and his protégé Giles of Viterbo who translated it into Latin before 1517 (though not for publication).
With a typed label mentioning Schocken on the inside of the wrapper, from the collection of Salman Schocken (Sotheby, 6 December 1993). Lacking alef 1-2 (11-2, supplied in manuscript at an early date), and bet 1 and the final quire yod het 1-8 (21 & 181-8, supplied in lithographic facsimile). Alef 3-4, though from the present edition, may have been sophisticated from a different copy: they are about 0.5 cm taller and wider than the other leaves and their upper outside corner has been restored (with the loss of small parts of the shoulder notes) and some tears in their main text unobtrusively repaired. Further with minor and mostly marginal worm holes restored throughout. A rare classic of Hebrew linguistics and biblical study, printed in 1490. BMC XIII, p. 62 (ill. on p. 205); GW 08172; ISTC id00102730; Offenberg, Hebrew incunabula ... census 105; Steinschneider 4821 (43); cf. Roest, p. 298 (1491 Naples ed.).
Related Subjects: