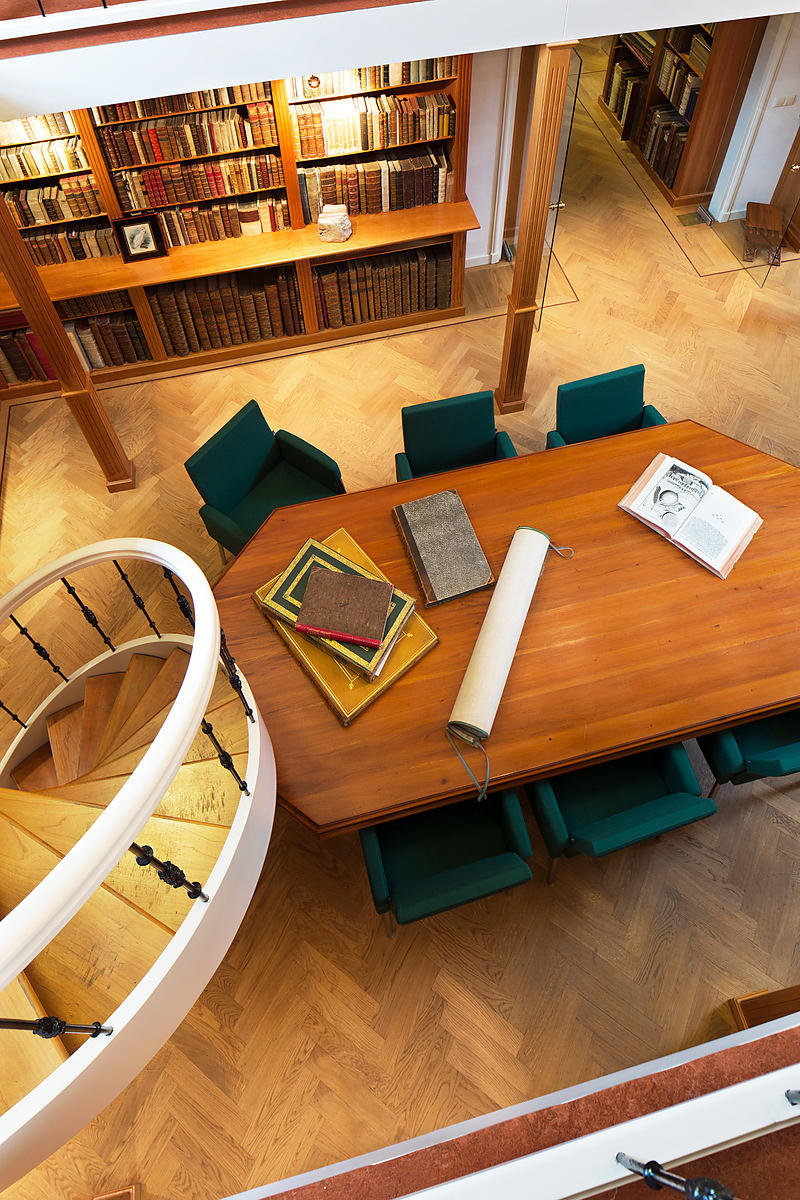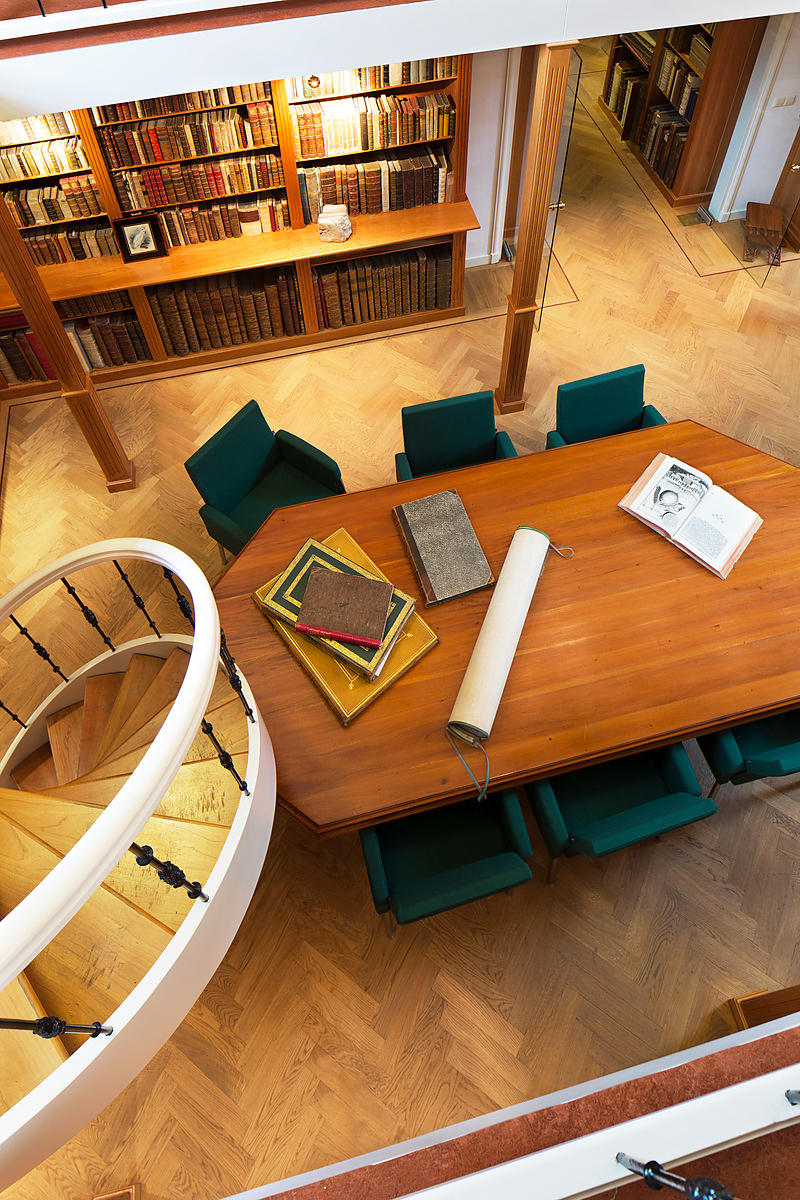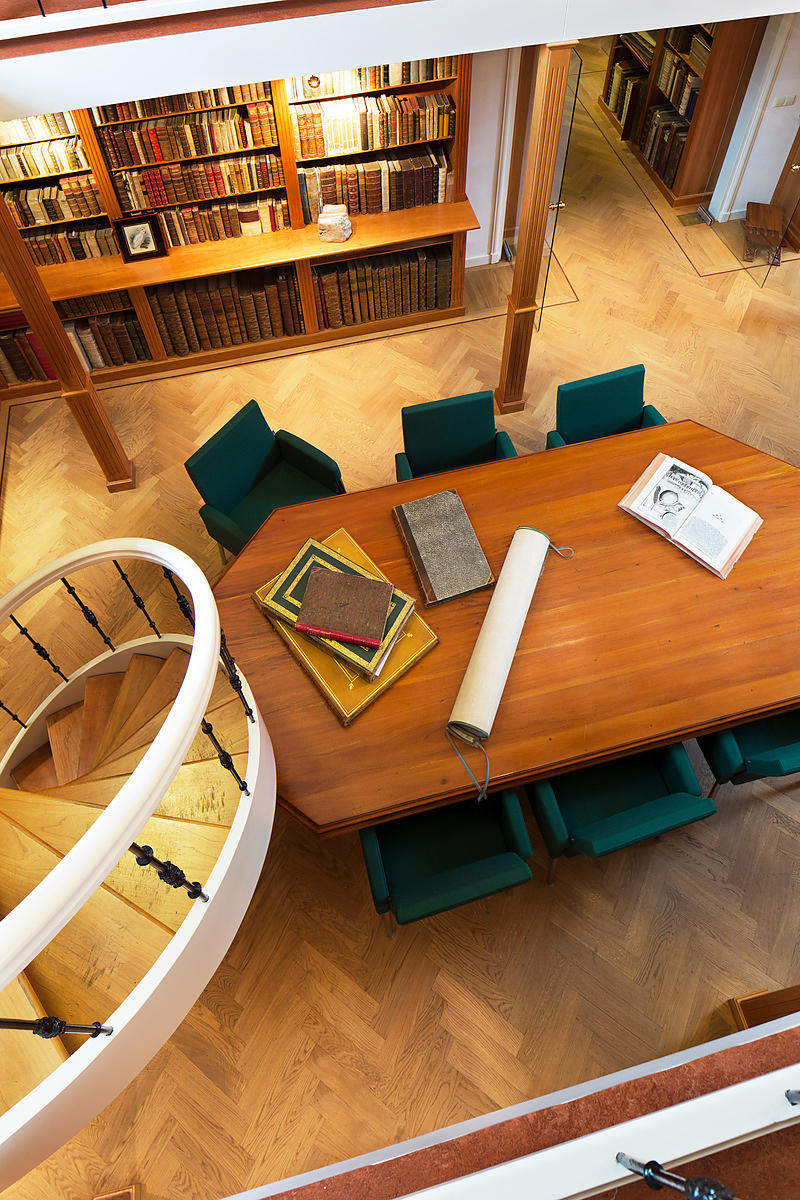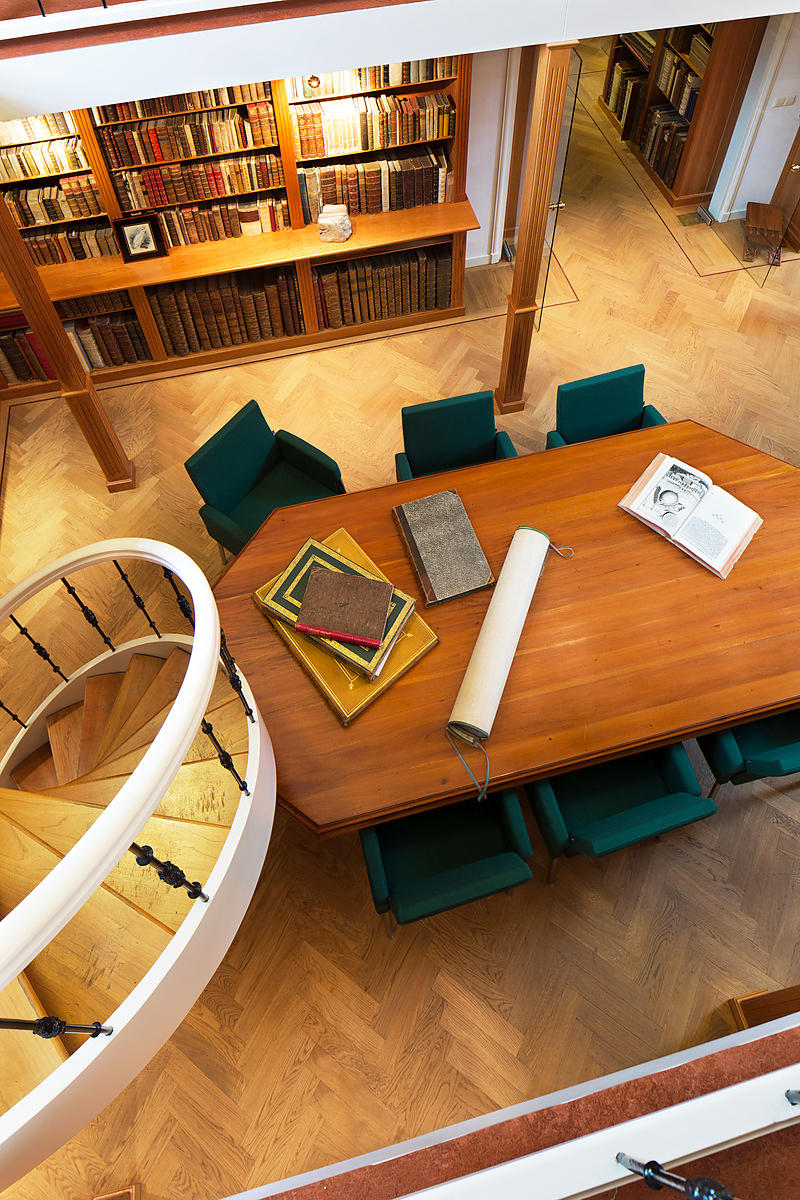 DANTE ALIGHIERI.
L'amoroso convivio ..., con la additione, et molti suoi notandi, accuratamente revisto et emendato.
(Colophon: Venice, Melchiorre I Sessa, 1531). Small 8vo (15 x 10 cm). With the title in a woodcut border with 6 putti (without wings) and 8 fantastic beasts, Sessa's woodcut device (cat with a mouse in its mouth) on the otherwise blank final page; 1 woodcut decorated initial (as S designed with a gap in the central stroke to accommodate the profile of a man, possibly intended as Dante). Set in an Aldine-style italic (with upright capitals). 19th-century sheepskin parchment.
€ 3,250
Fourth edition (the last before 1723) of Dante's important philosophical allegory in autobiographical form, expressing his love of wisdom and knowledge personified as a beautiful lady named Philosophy, and his view that they lead to virtue and worldly happiness. Dante presents the story as a metaphorical banquet where he is content to eat the crumbs that fall from the plates of the wise: "the first extended piece of original expository prose in the Italian vernacular" (Lansing). He finished only four of its projected fifteen "trattati", and never widely circulated the Convivio during his life, but it represents a turning point in his writing. It appears to have given him a new inspiration so that he set it aside around 1307 to begin work on his Divine comedy, where he returned to verse but merged his first love, the more human and religious Beatrice of the Vita nuova, with his new love, Philosophy, to create the new version of Beatrice that he honours in the Divine comedy. Many elements, including the cosmology, return in the Divine comedy.
With numerous points in the text marked by a charming contemporary manuscript pointing hand in the margin. In very good condition, with only a tiny hole on the edge of the woodcut border, a small hole where the ink of one marginal pointing hand has eaten through the paper and an occasional minor spot.
Adams D119; EDIT 16, 1161; Mambelli, Edizioni Dantesche 803; Sander, Dante Alghieri 2331; USTC 808776; for the text: R. Lansing, "Convivio", in: Dante encyclopedia, pp. 224-232.
Related Subjects: