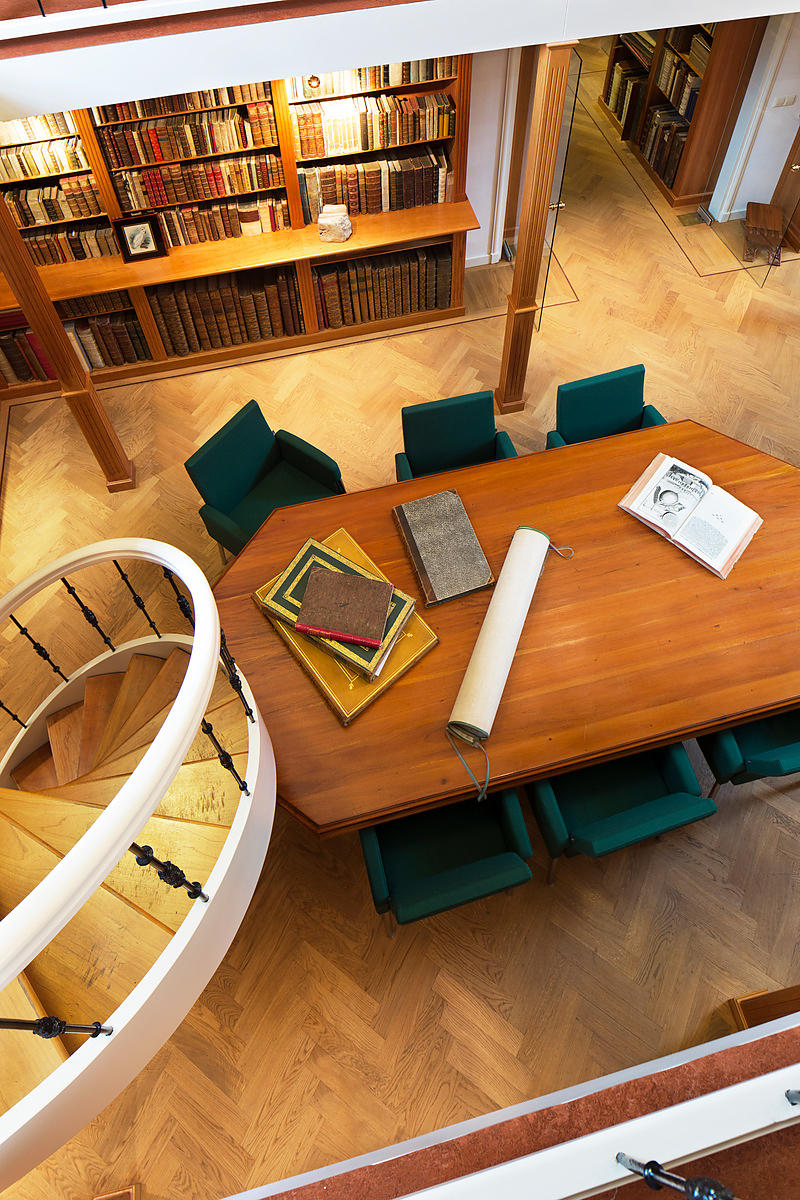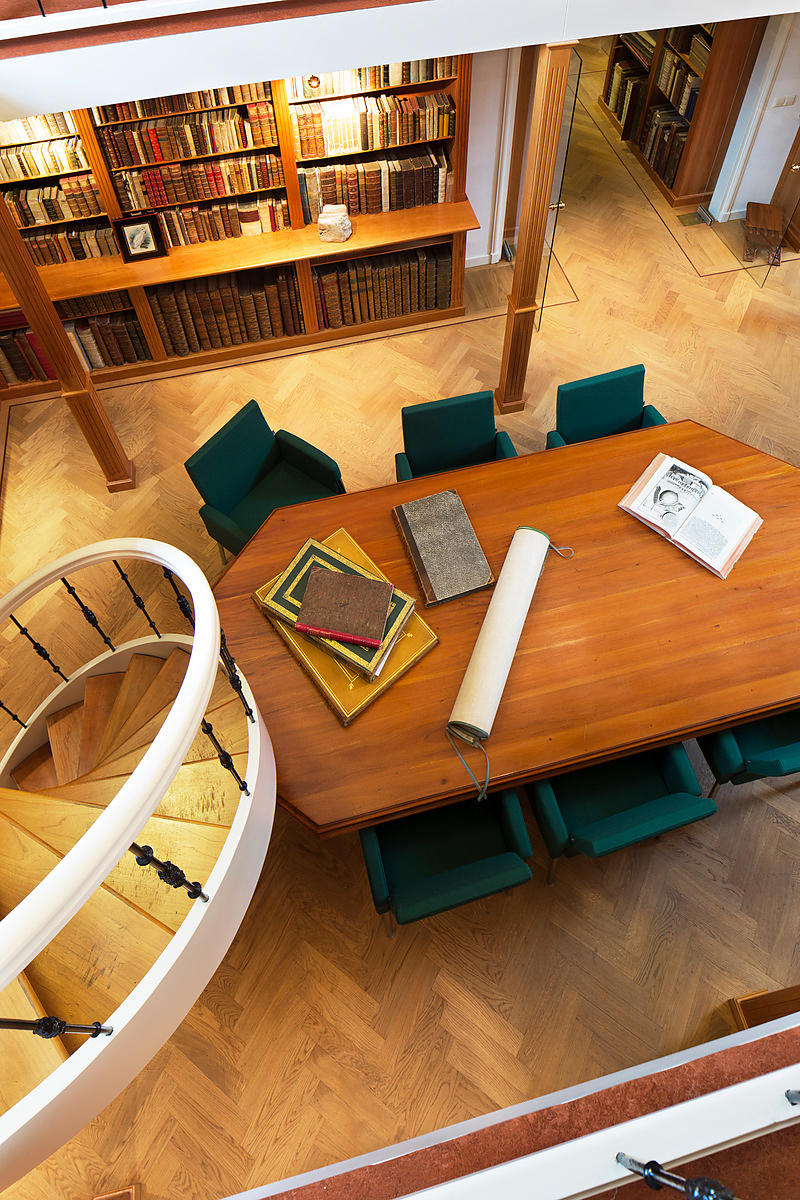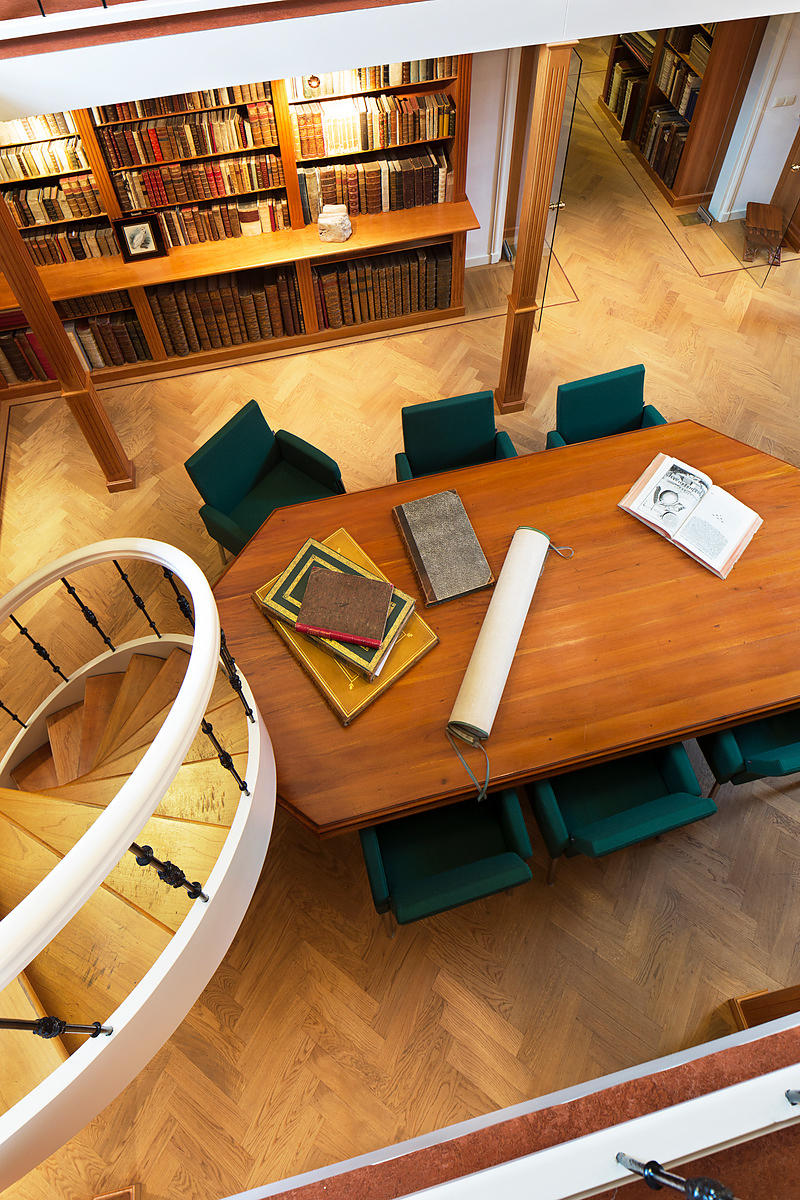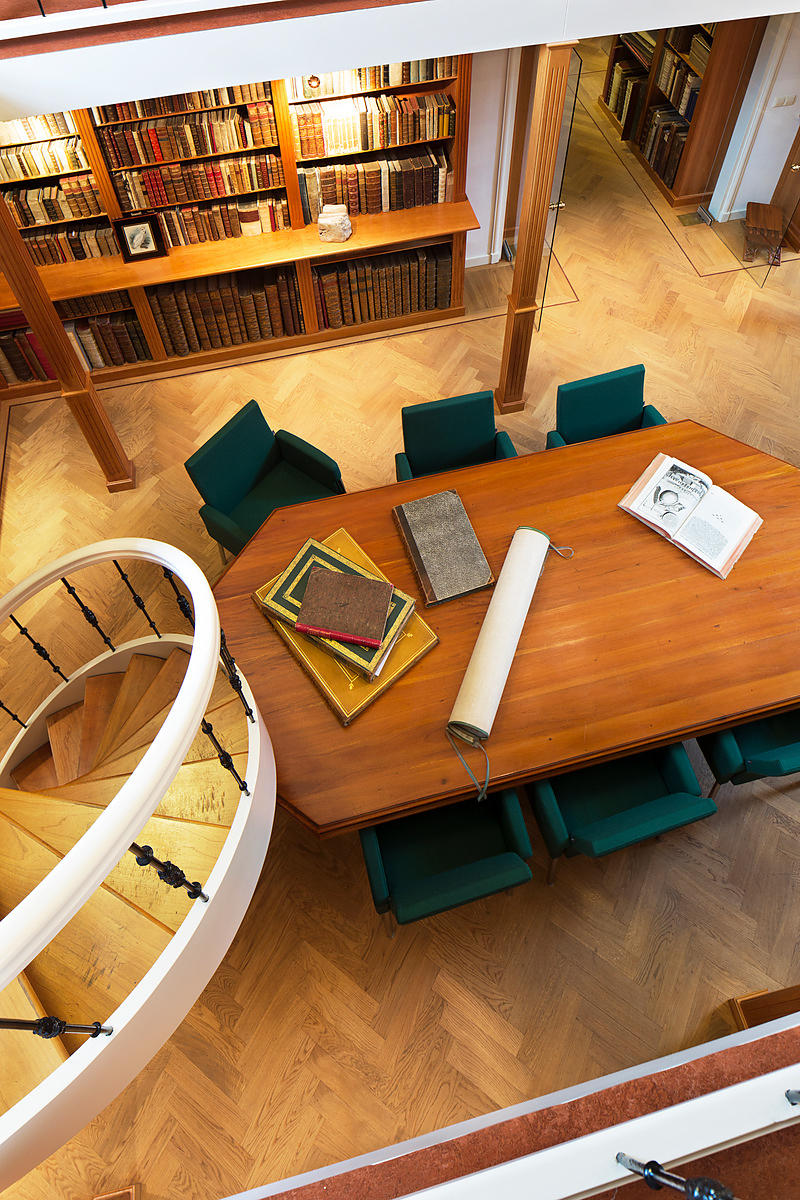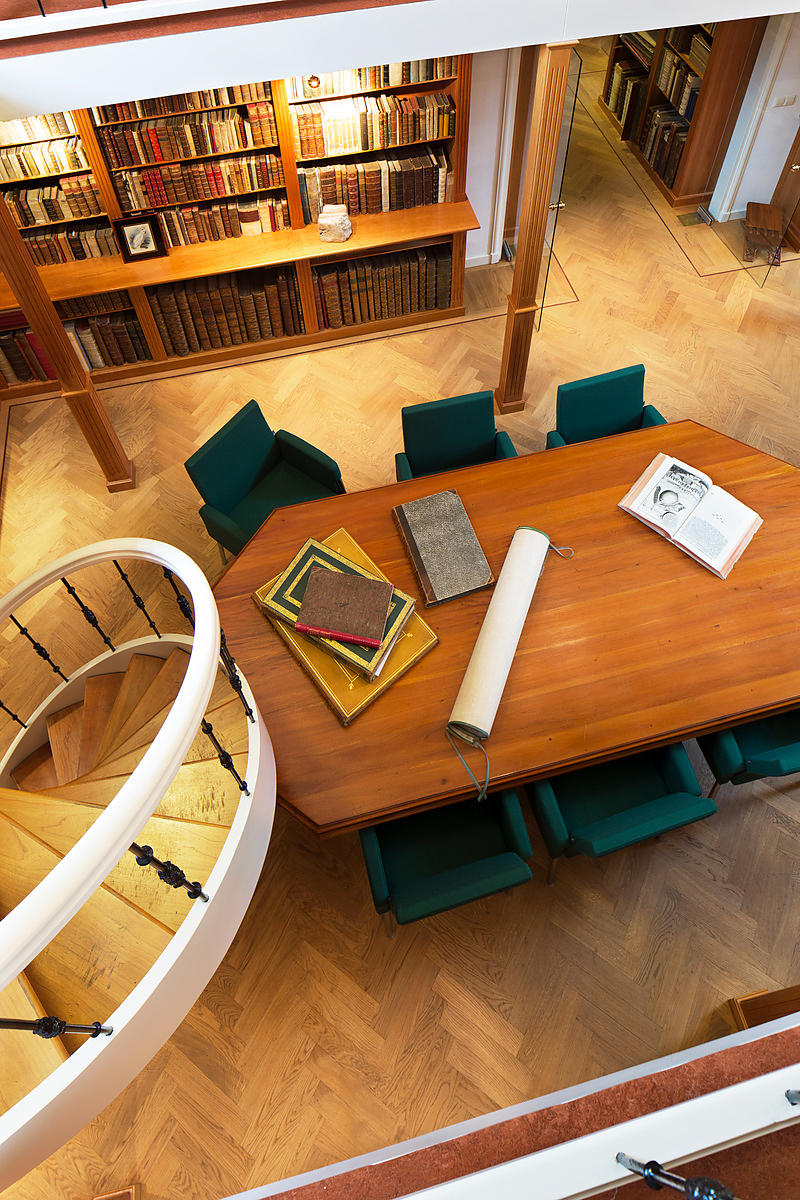 DANREITER (DANREITTER), Franz Anton.
Vier und Zwantzig Gärten-Grund-risse, neu entworffen und unterthänig überraichet dem hochgebohrnen Hernn Hernn Frans Lactans des heil. röm. Reichs Frey-Herrn von Firmian. | Vingt quatre plans des jardins, nouvellement inventeés et dedieés a son excellence monseigr. le Baron Lactance de Firmian.
Augsburg, Johann Andreas Pfeffel, [1744]. Small 1mo (42 x 33 cm). With engraved title-page (including the coat of arms of Baron de Firmian) and 24 engraved plates. Contemporary half vellum.
€ 7,950
First and only edition of an important, wholly engraved model book for German rococo gardens. "Danreitters Buch gilt als das wichtigste Musterbuch für die deutschen Rokokogärten …. Es enthielt in geschlossener Form seine gültigen Gestaltungsprinzipien. Selbst in Frankreich gab es nichts Vergleichbares" (Beitmann). Several of the plans are likely based on real gardens, for example the plan of the garden of Schloss Klesheim at the end of the 1720s.
In 1728 Franz Anton Danreiter (1695-1760) was appointed court gardener and inspector to related buildings by the ducal bishop of Salzburg. He translated Dezallier's La theorie et la pratique du jardinage into German, helping introduce French garden design to German-speaking countries. Danreiter served five successive bishops in Salzburg. Between 1727 and 1735 he also engraved a number of large-scale views of the city which represent a unique documentation of Salzburg in its 18th century baroque glory.
The title-page with a reinforced horizontal fold and some smudges, and a few leaves with minor thumbing and foxing; the plates in very good condition. Marbled sides of the binding discoloured and with stains near the outer edges, but still firm and good.
Beitmann, Geschichte der Gartenkunst IX, pp. 417-425; Berlin Kat. 3333; Springer, p. 37; not in De Ganay; Dochnahl; Weinreb.
Related Subjects: