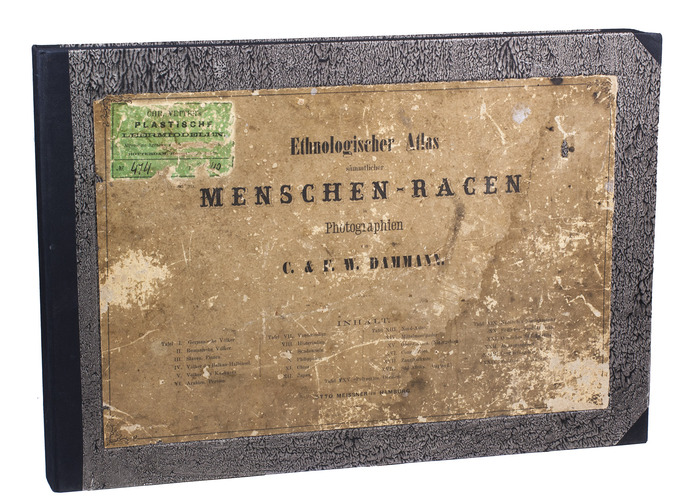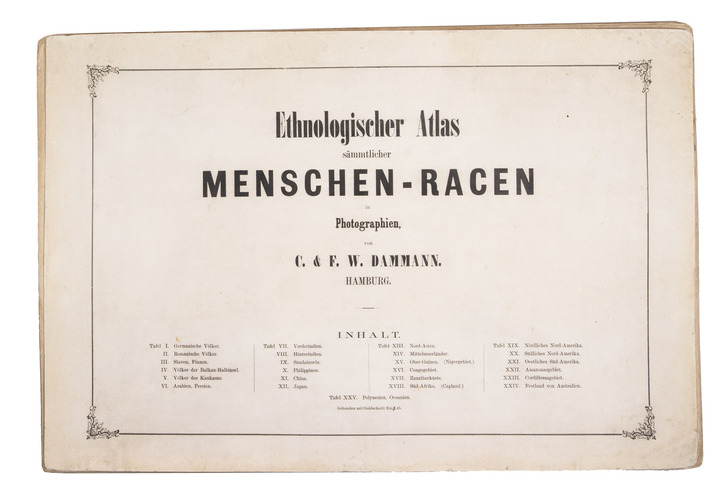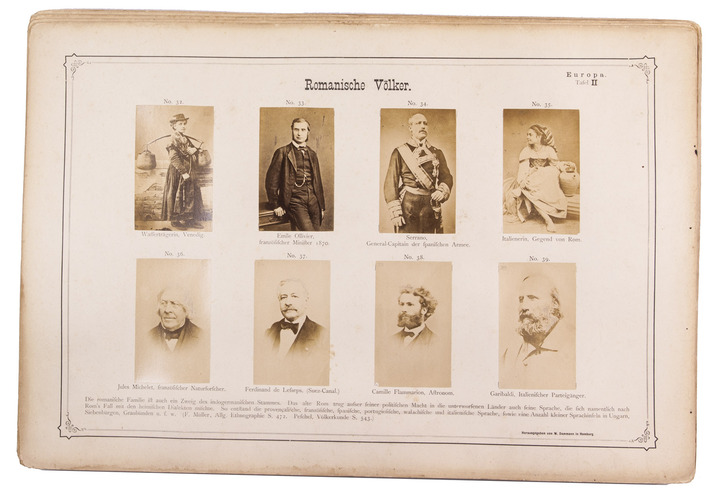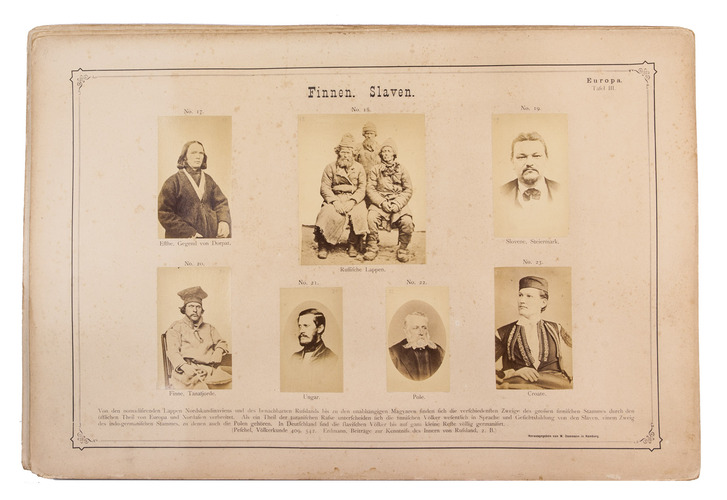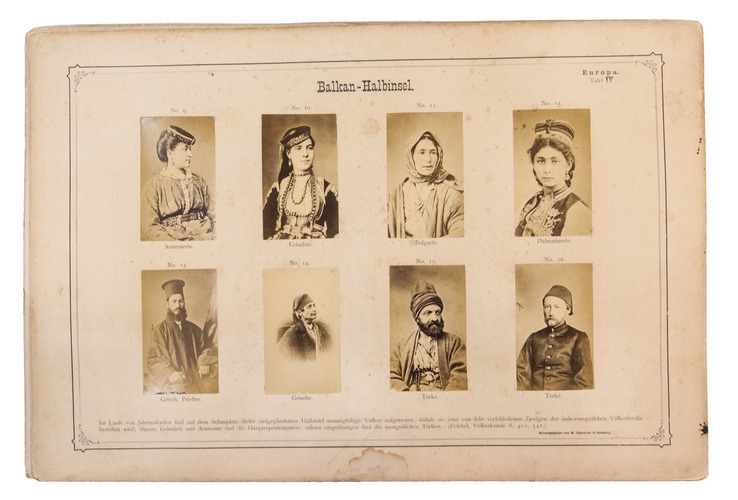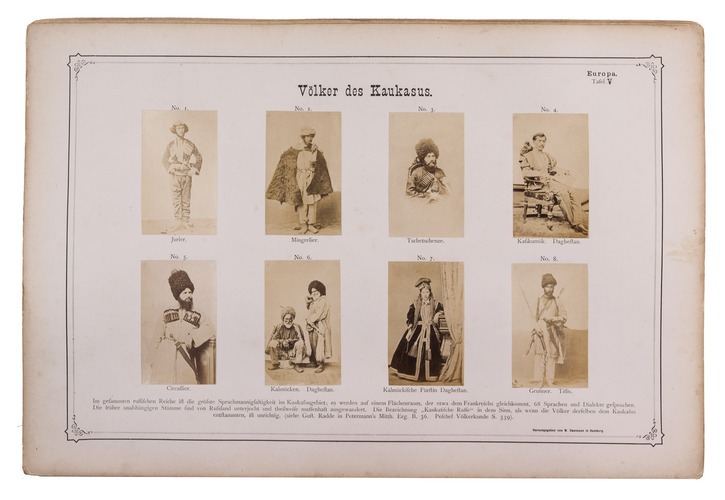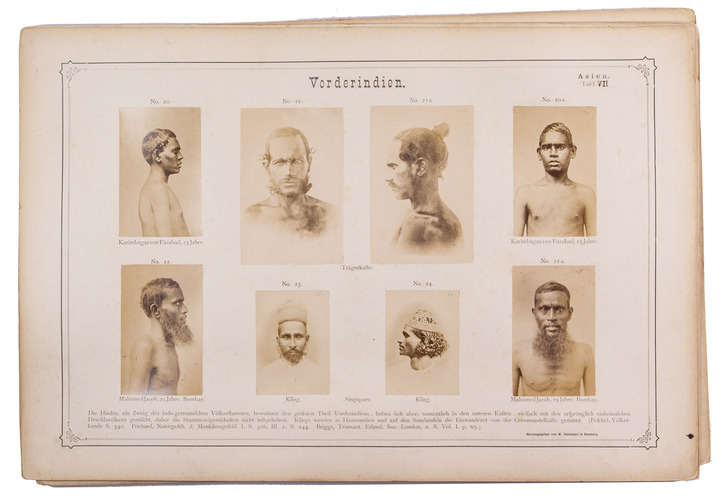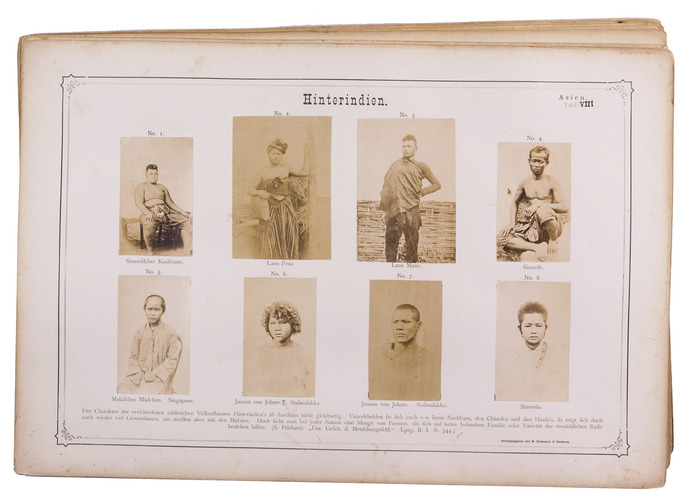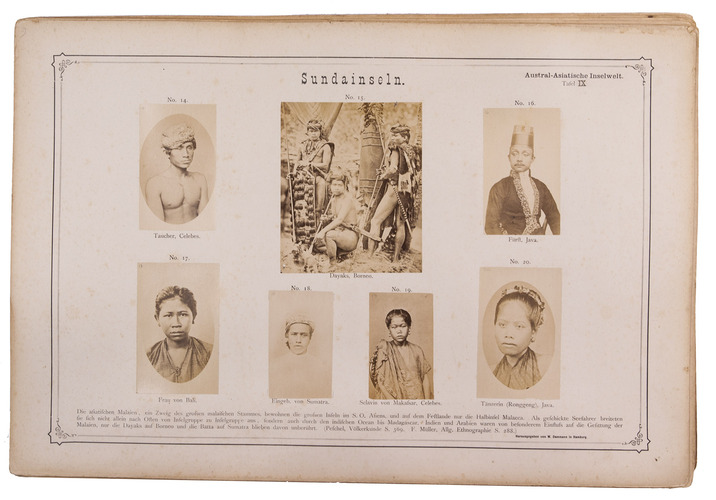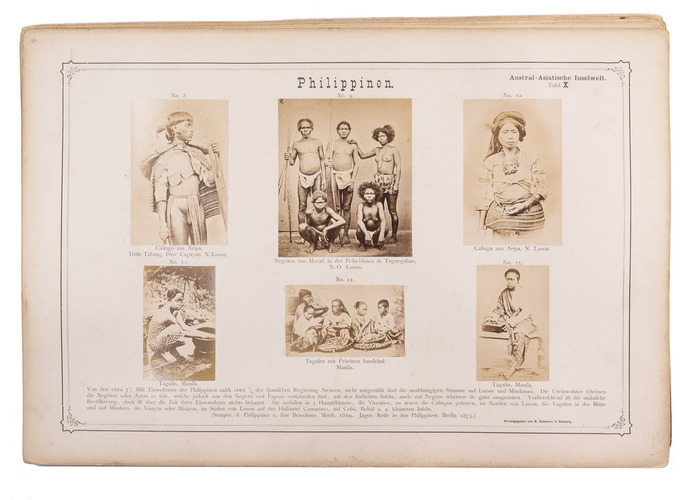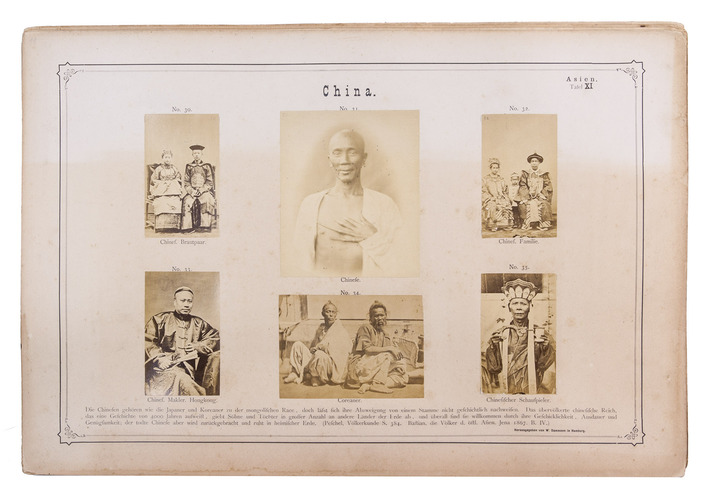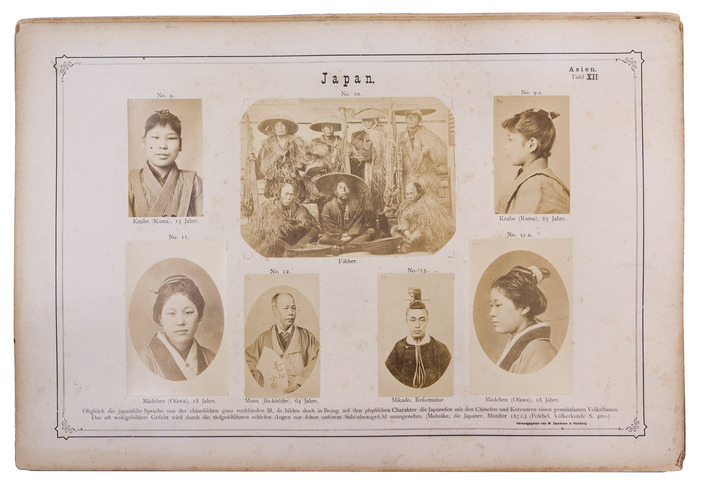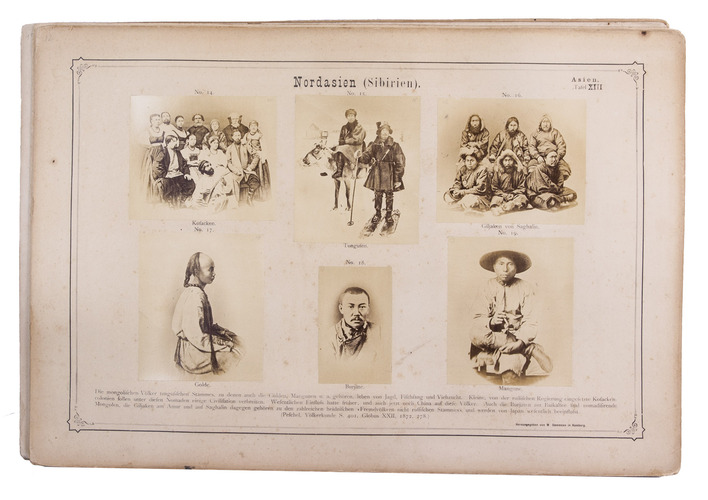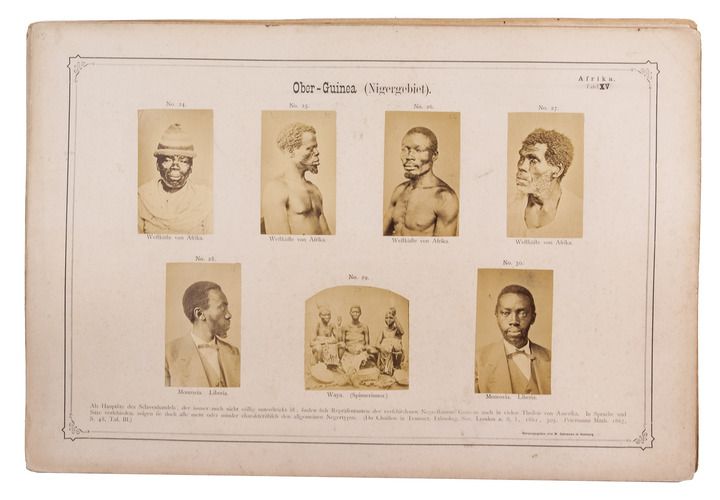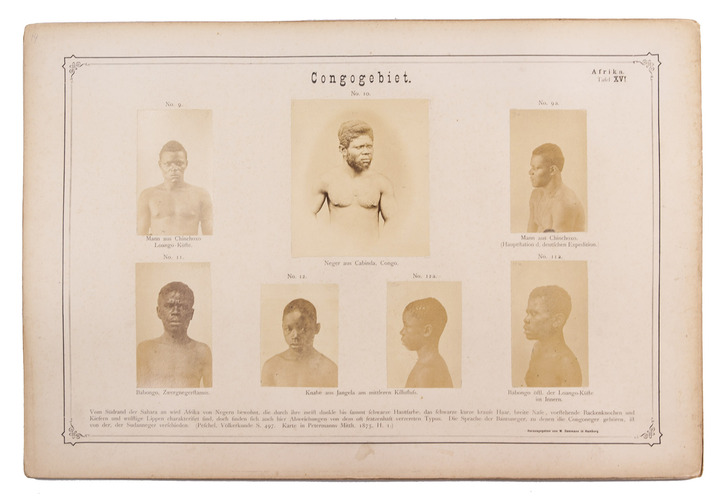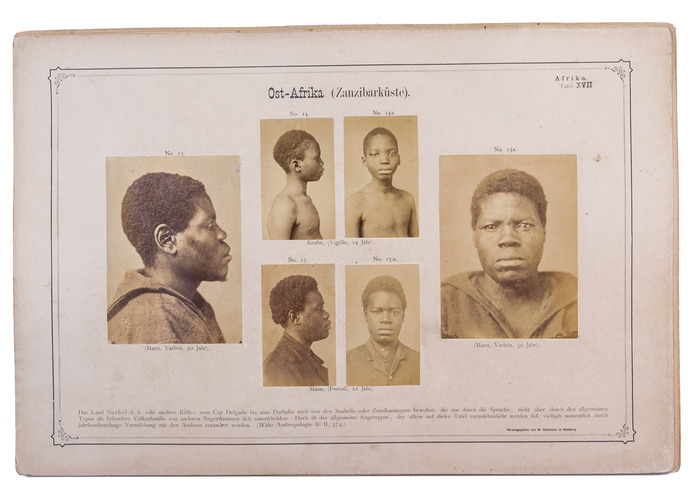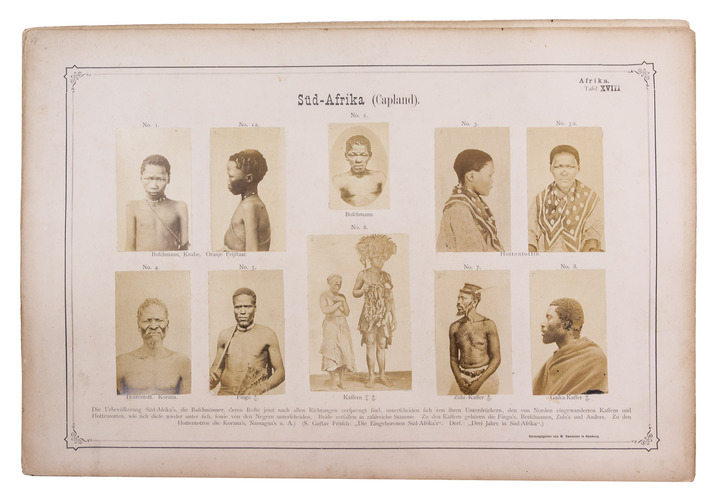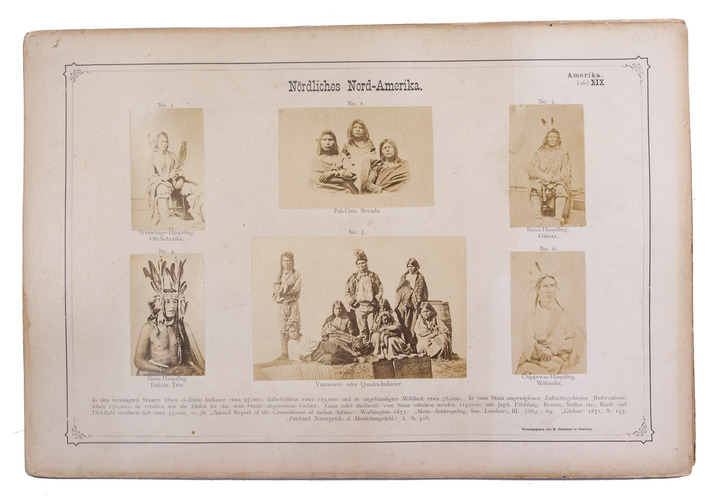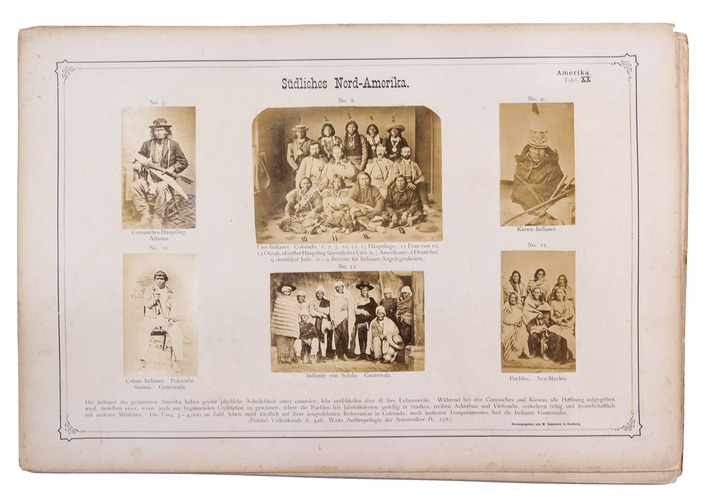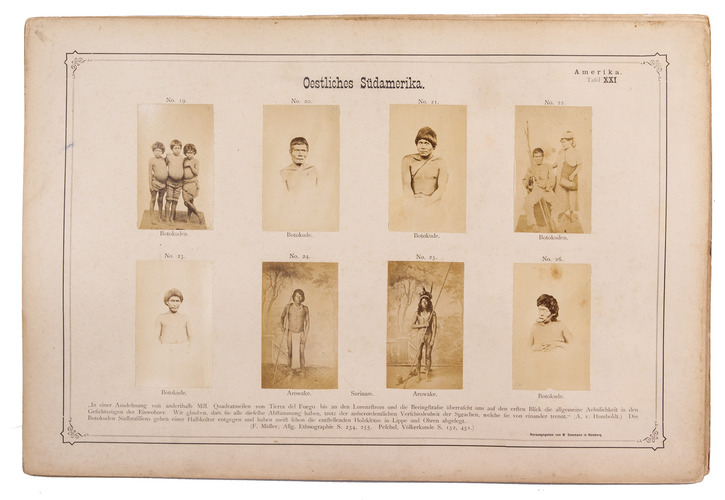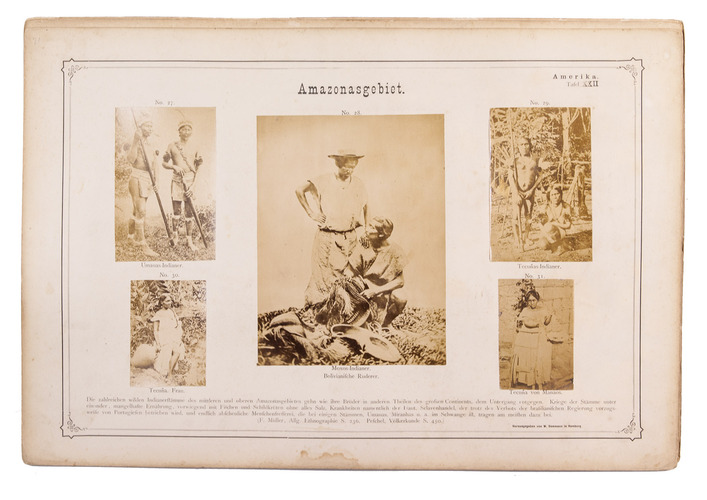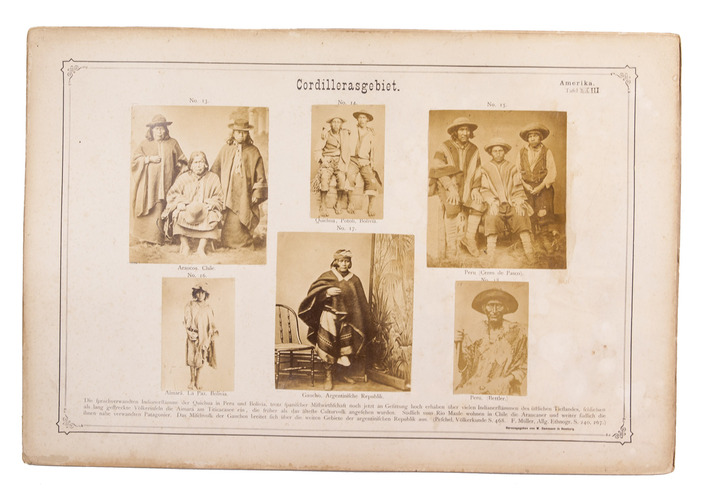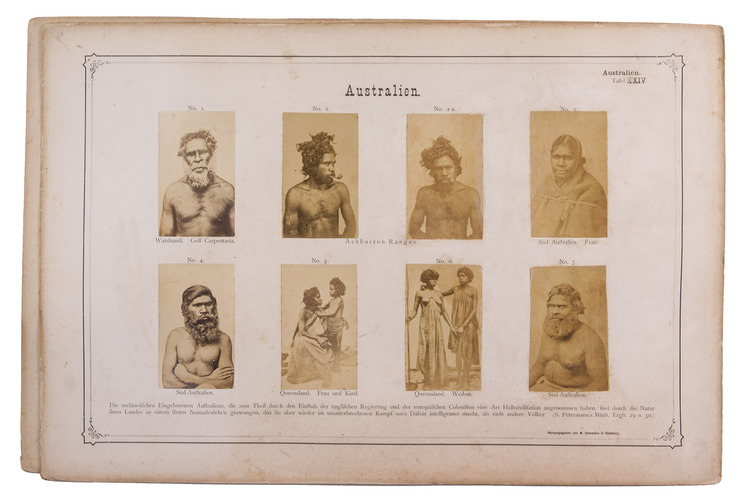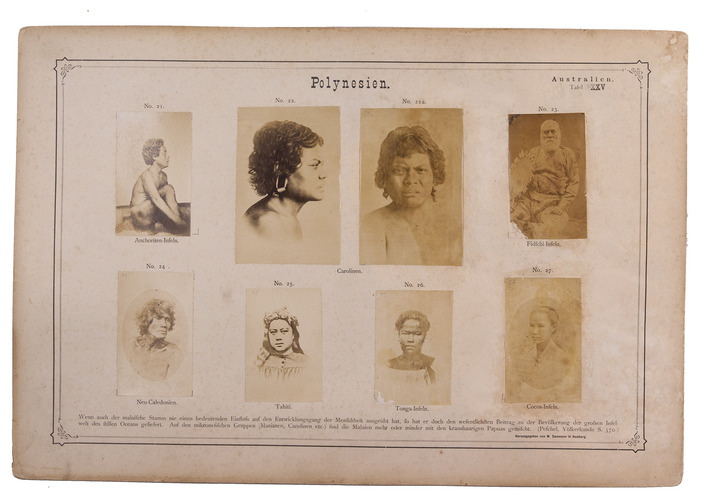 DAMMANN, Carl Victor and Friedrich Wilhelm.
Ethnologischer Atlas sämmtlicher Menschen-Racen in Photographien, . . .
Hamburg, Otto Meissner, [1876]. With letterpress title-leaf and 179 albumen prints mounted on 25 paperboard leaves (31.5×46.5 cm), each leaf with a short general description in German, and all photos with irregularly numbered captions. Loose in a modern black half cloth clamshell box, with the original printed title-wrapper mounted on front.
€ 14,000
Extremely rare collection of photographs intended for the use at schools, by Carl Victor and Friedrich Wilhelm Dammann, who are best known for their massive photographic work Anthropologisch-Ethnologisches Album in Photographien published in instalments between 1873 and 1874. The collection contains photographs of ethnic types from all over the world, including Africans, Arabs, Chinese, Japanese and indigenous Americans, starting with the "civilised" Western-Europeans and ending with Australians, Melanesians and Micronesians.
We have located only two other copies.
With contemporary large bookseller's ticket of "Vetter's plastische leermiddelen" in Rotterdam, specializing in education. Paperboards slightly browned and foxed, some minor stains and occasional damage to the photos. Original wrapper rubbed. Extremely rare photo album. Ibrahim-Hilmy I, p. 154; KVK/WorldCat (1 copy); cf. Theye, "Einige Neuigkeiten zu Leben und Werk der Bruder Carl Victor und Friedrich Dammann"; not in Ferguson; Sabin; South African Bibliography; etc.
Related Subjects: