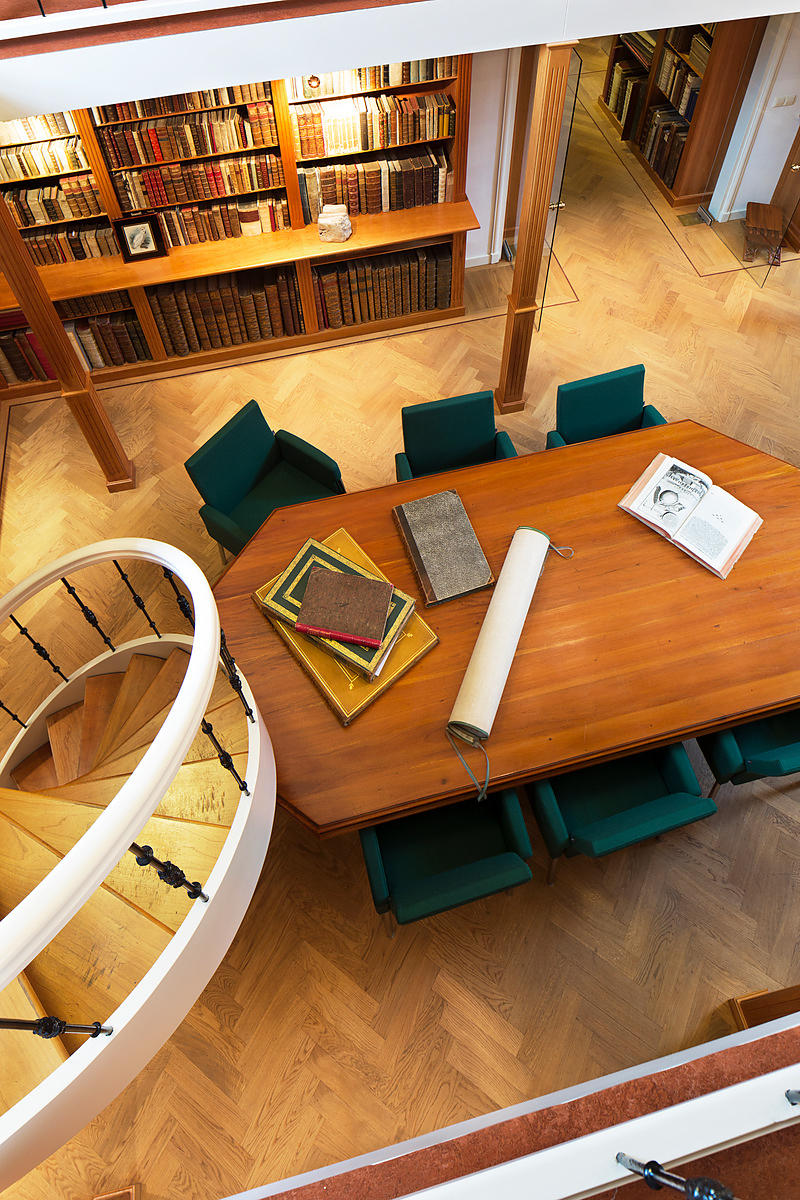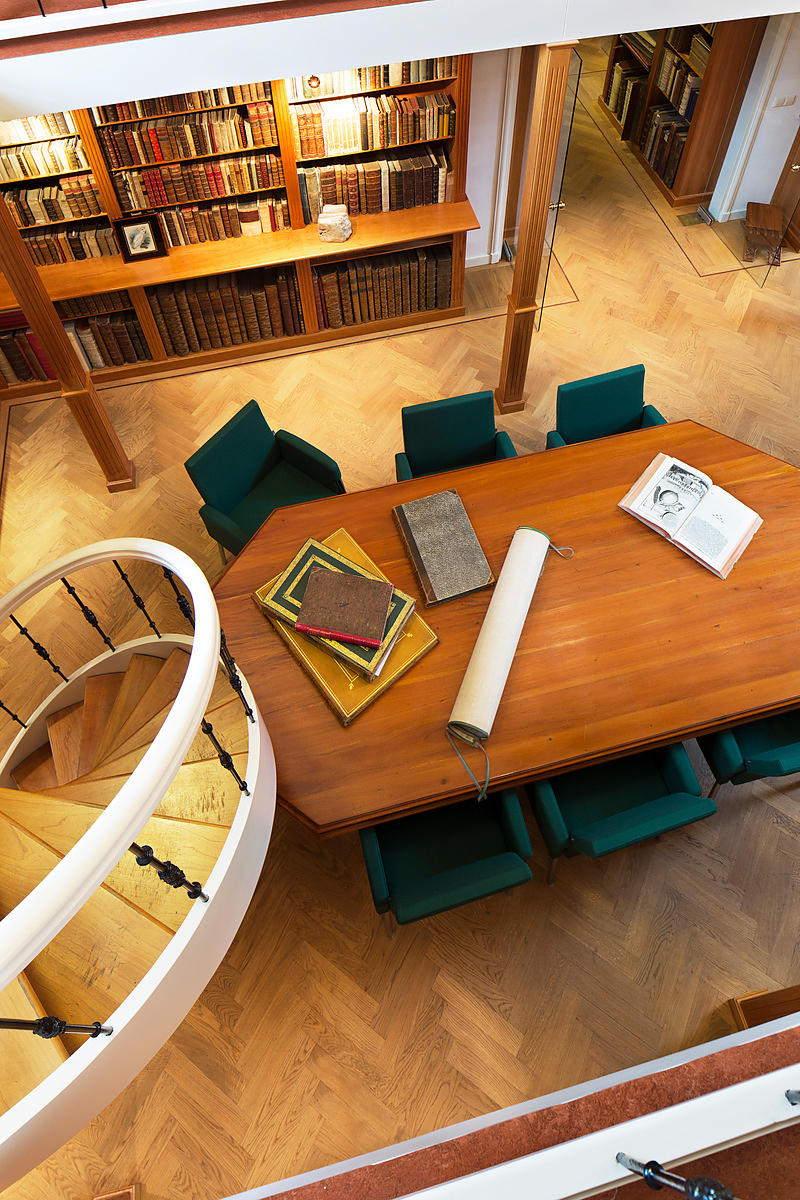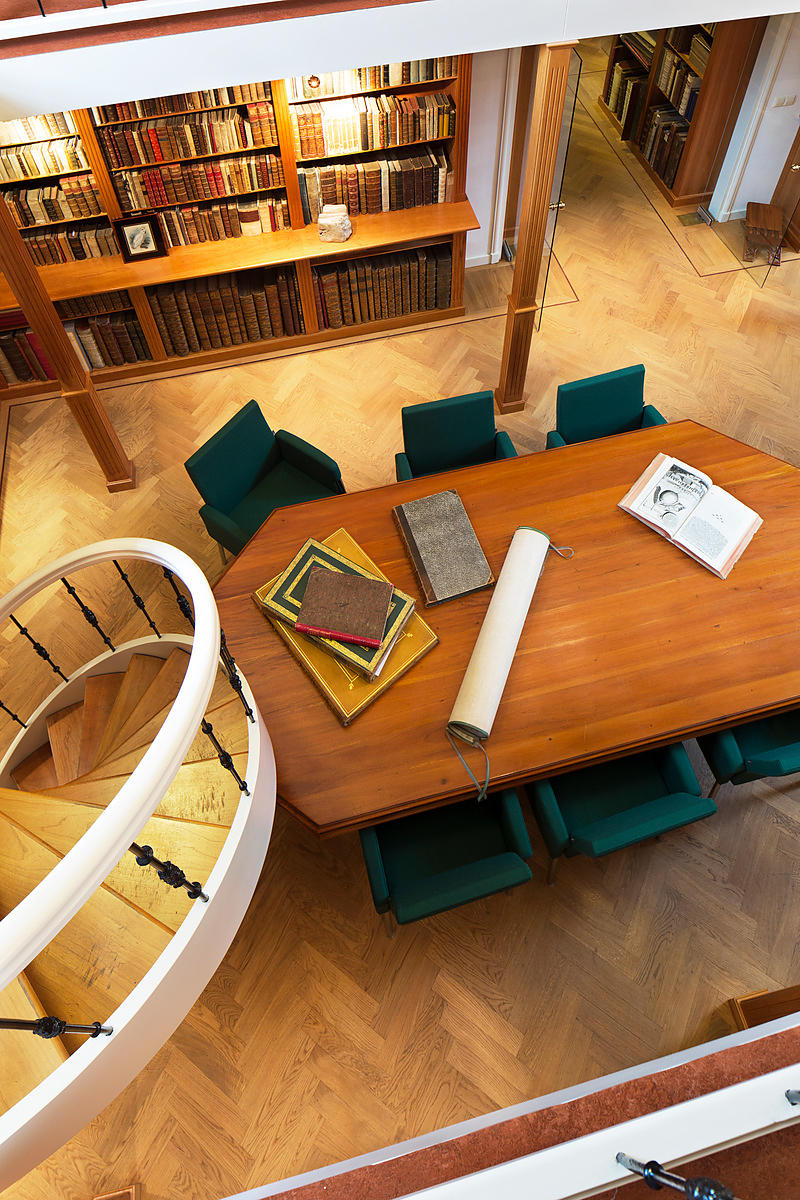 CRUZ, Gaspar da.
Tractado em que se co[n]tam muito por este[n]so as cousas da China, co[m] suas particularidades, [e] assi do reyno d[]Ormuz.
Evora, André de Burgos, 1569 (colophon: 1570). Small 4to in 8s (18.0 x 14 cm). Title-page with woodcut Portuguese royal coat of arms and a 4-piece woodcut border, and further with some woodcut initials. Modern richly gold-tooled red morocco, boards gold-tooled in a panel design, with earlier brass clasps and catchplates. [88] ll.
€ 265,000
Very rare first edition of "the first European book devoted exclusively to China" (Lach). A highly important work, the first printed book published in the West on the subject, serving as the primary source on China for European authors and their readers -- most of whom never set foot in the East -- for many decades following its publication. Including an account of a chronicle of the kings of Hormuz, based on a Persian or Arabic manuscript now lost, and thus "an irreplaceable source for the early history of the kingdom of Hormuz" (Loureiro), and a chapter on the Chinese Islamic communities in China.
In 1548 Gaspar da Cruz, along with ten fellow Dominican friars, departed for Portuguese India with the purpose of establishing a mission in the East. Cruz visited Goa, Chaul, Kochi, and Portuguese Ceylon. In 1554 Cruz was in Malacca and then left for Cambodia in a (failed) attempt to found a mission there. In 1556 he was in Canton bay on the island of Lampacao and later went to Canton itself to preach. Cruz left China in 1560, sailed to Hormuz and stayed there for three years. In 1565 he sailed back to Goa and returned home to Lisbon in the next year. His Tractado provides a highly unusual and remarkable eyewitness account of Ming China, including many details never before published in the West. Comparing the work to the more renown account of Marco Polo's travels to Asia, Boxer remarks: "there can be no doubt that the Portuguese friar [Cruz] gives us a better and clearer account of China as he saw it than did the more famous Italian traveler" (Boxer)
With a couple manuscript annotations and underscoring (one shaved). Some restorations (to title-page, leaves a2, d3, e4, e5 and f8, quires a, b and k, and a few tiny corners), faint water stains in the head margins and washed. Still a good copy. Cordier, Sinica, col. 2063; Lach, Asia and the making of Europe I, p. 330 & 748; Porbase (5 copies, incl. 1 incomplete); R. Loureiro, " in: Christian-Muslim relations: a bibliographical history VI, pp. 369-375; USTC 346100 (5 copies); WorldCat (3 copies); cf. Boxer, South China in the sixteenth century.
Related Subjects: