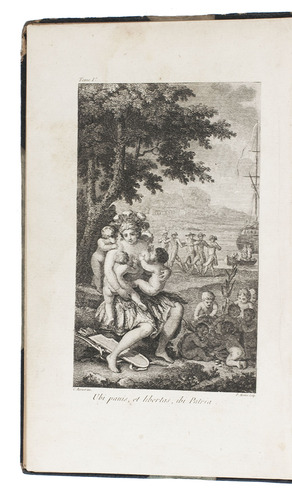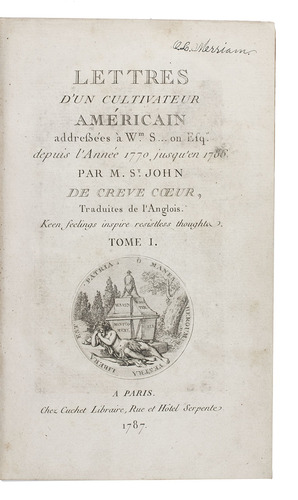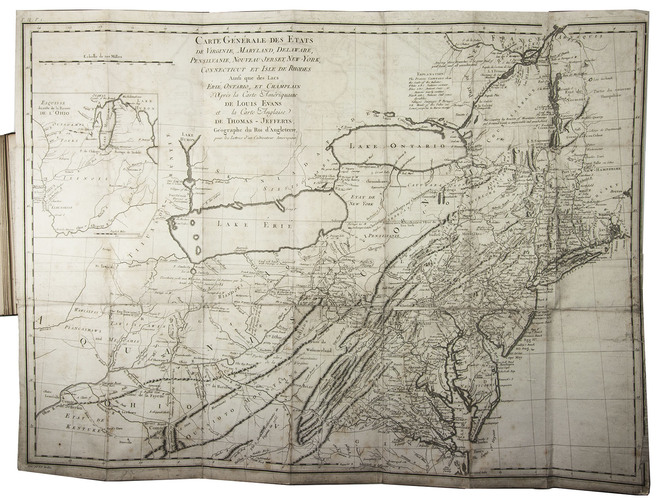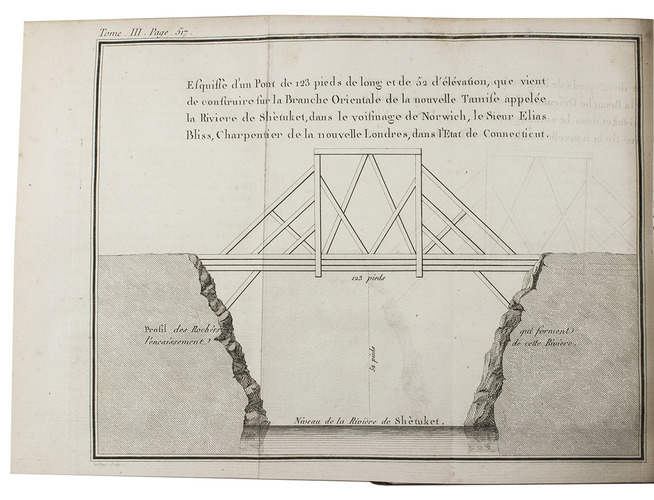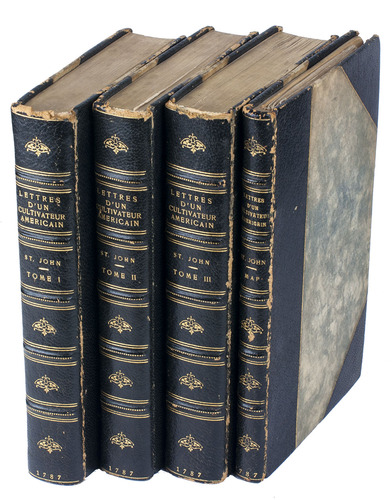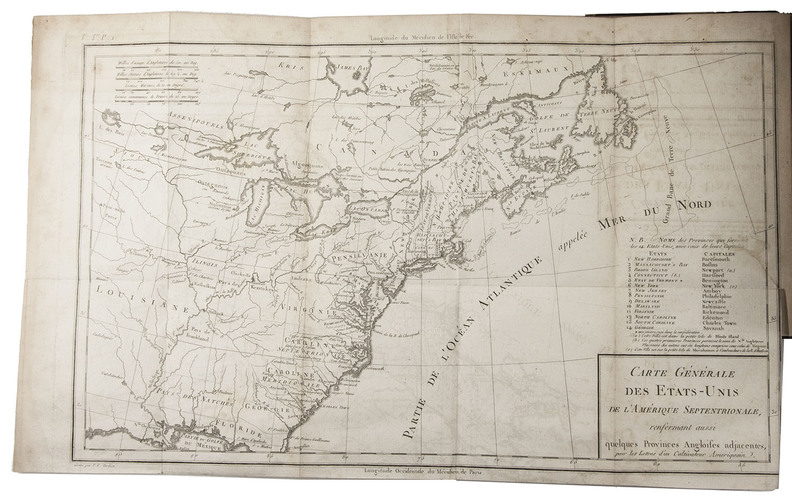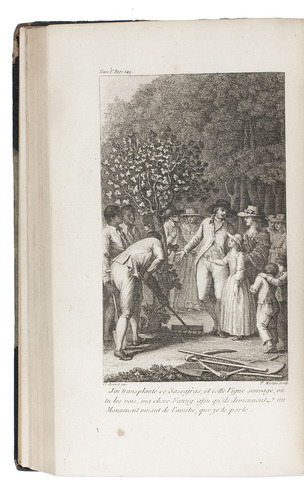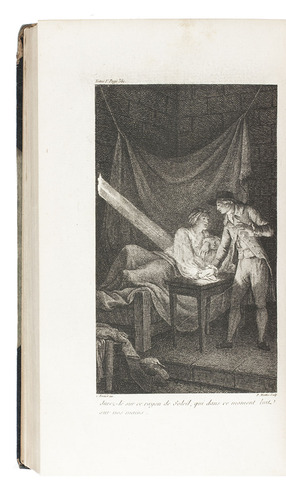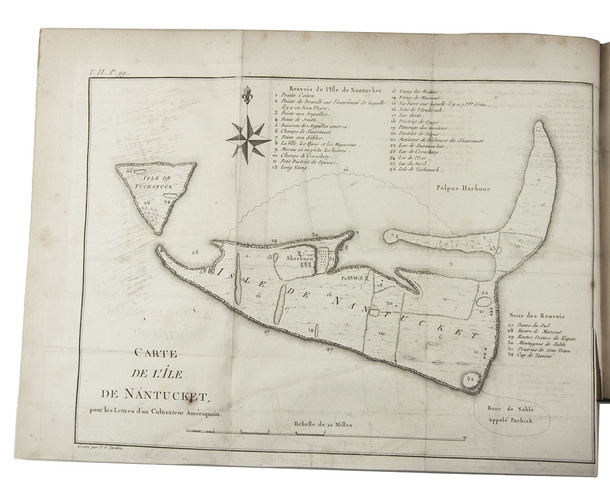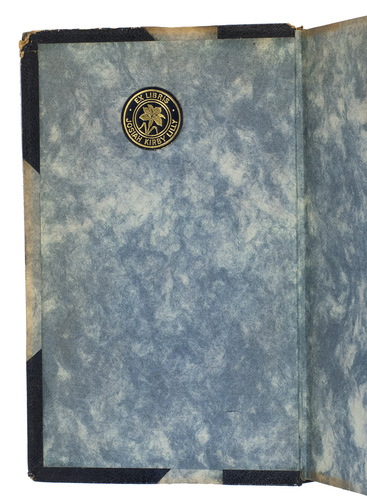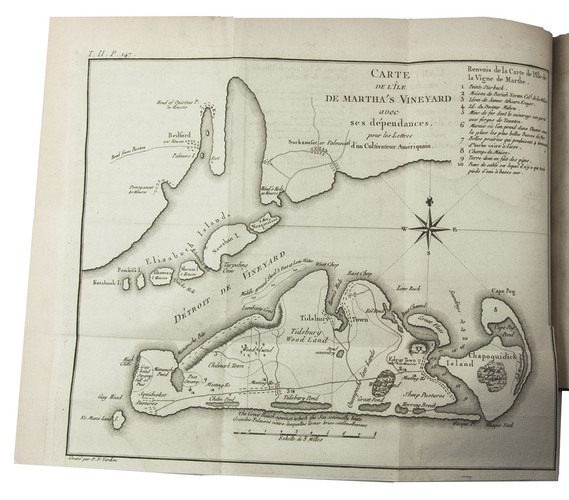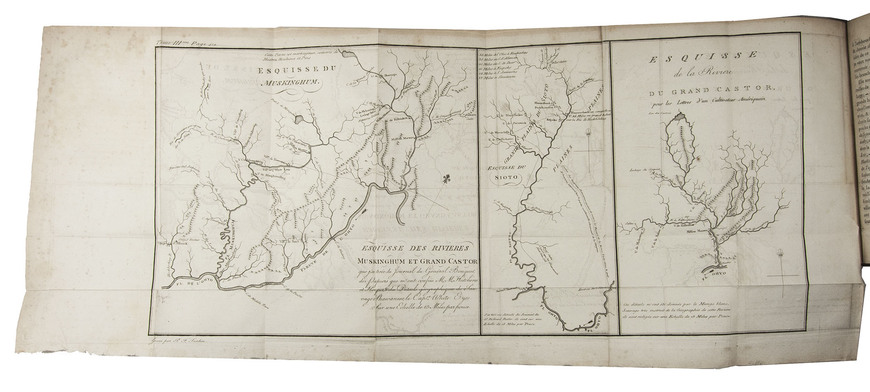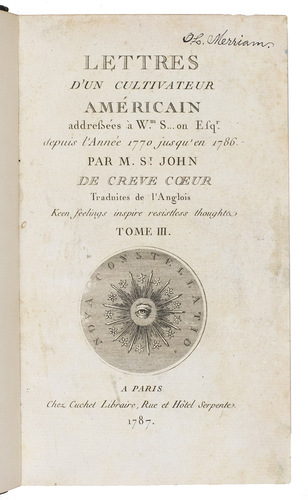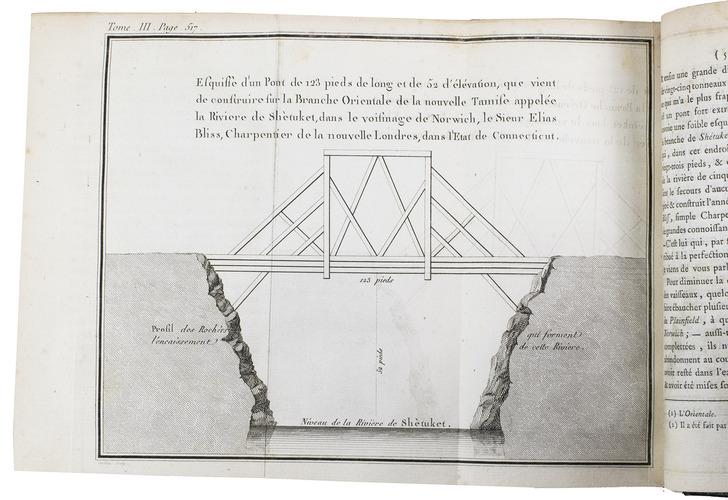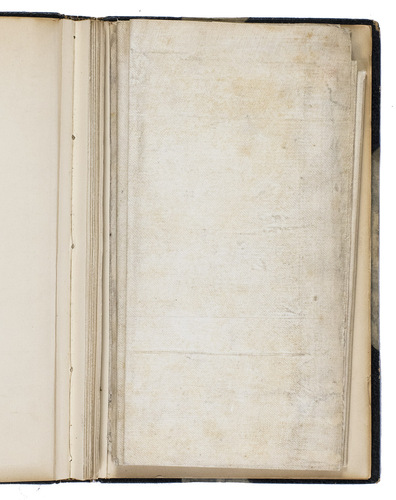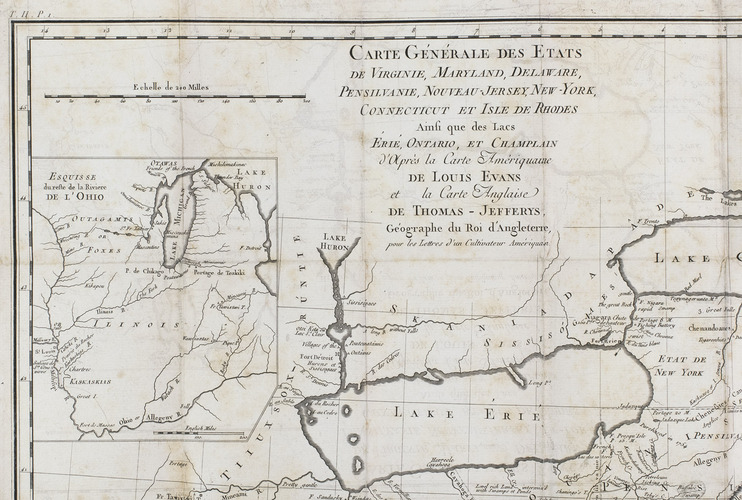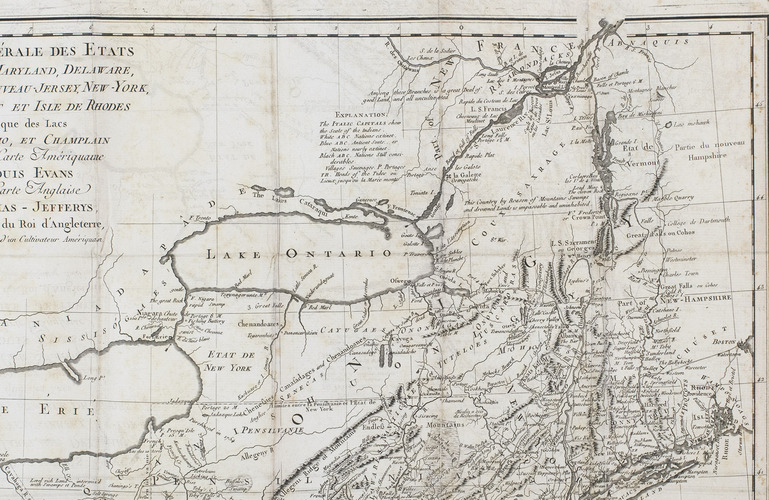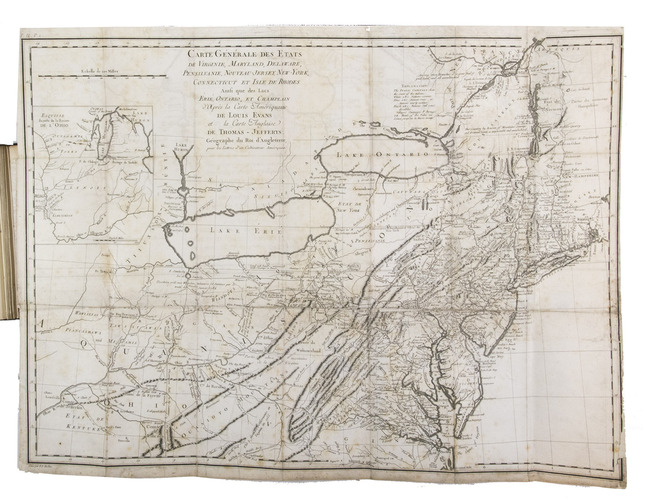 CREVECOEUR, Michel-Guillaume.
Lettres d'un cultivateur Américain addressées à Wm. S...on Esq. depuis l'année 1770 jusqu'en 1786.
Paris, Cuchet Libraire, 1787. 4 volumes. 8vo. With 3 engraved title-pages, an engraved frontispiece, 5 folding engraved maps and 3 engraved plates (1 folding). 19th-century dark blue half morocco, top edges gilt. XXXII, 478, [2]; 438, [6]; 592, [2] pp.
€ 3,500
"Best French edition and most compete of all editions" (Howes); second French edition of a famous collection of captivating letters on 18th-century life in America. Michel-Guillaume Jean de Crevecoeur (1735-1813), who wrote under the name of Hector St John, was born in Normandy. He arrived in the New World in 1754 and explored the Great Lakes region and the east coast before marrying and settling on a farm in Pine Hill, Orange County, New York, in 1769. He began to write essay-like letters, describing the many opportunities of America, tales of immigrants from different countries, life on the frontier, relations with Indians, life as a farmer, the Amish, slavery, his journey through the Ohio River basin, etc. They are characterized by his first-hand experience, his enthusiasm for his adoptive fatherland, his empathy with the plight of the people he meets and the liveliness of his style, giving them a distinct place in the American literature of the 18th century.
With the bookplates of Josiah Kirby Lilly. Repaired tear in first map and some marginal damage to large folding map before it was mounted on linen. Good copy. Howes C-883; JCB 3122; LeClerc 860; Sabin 17495.
Related Subjects: