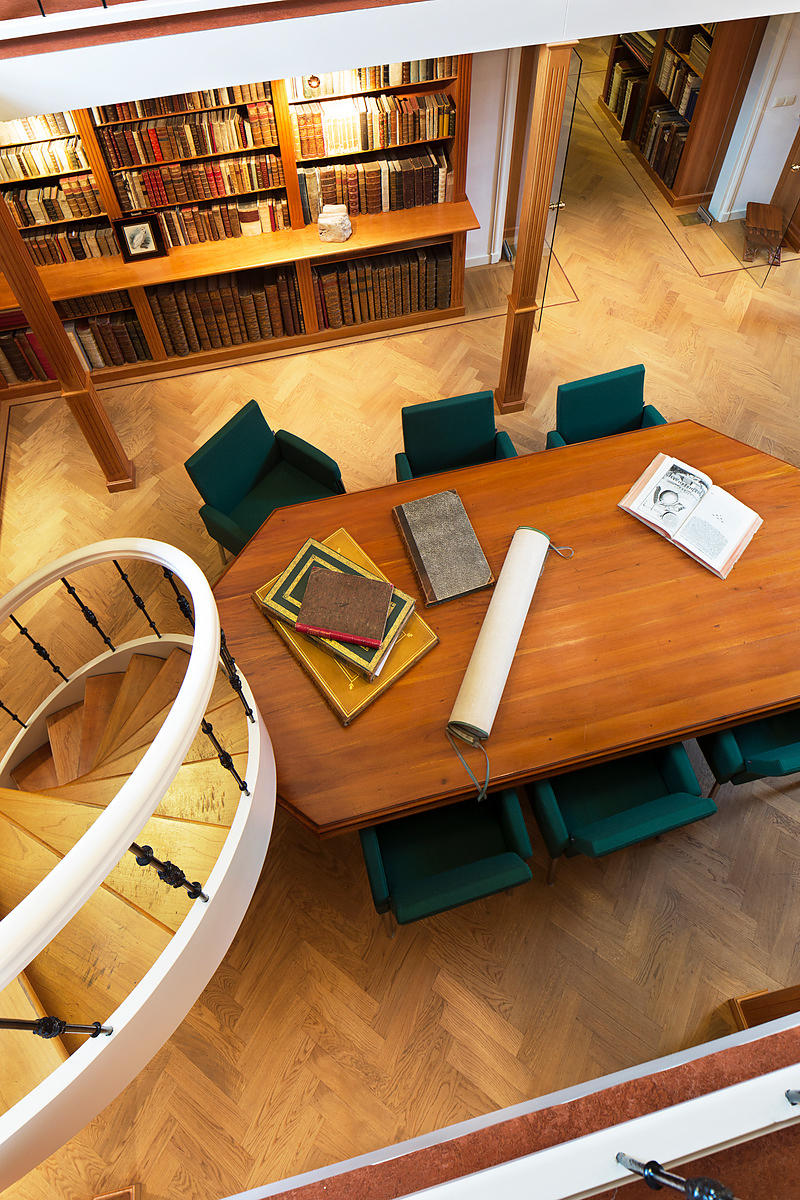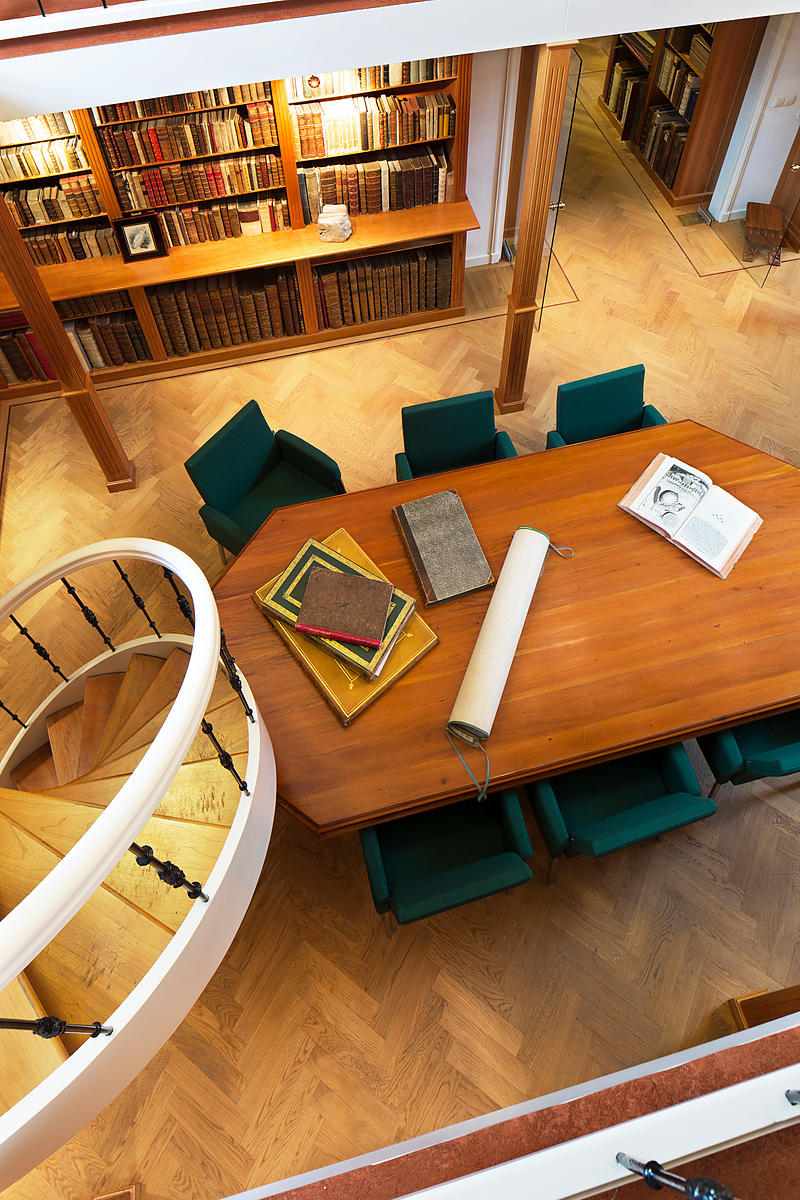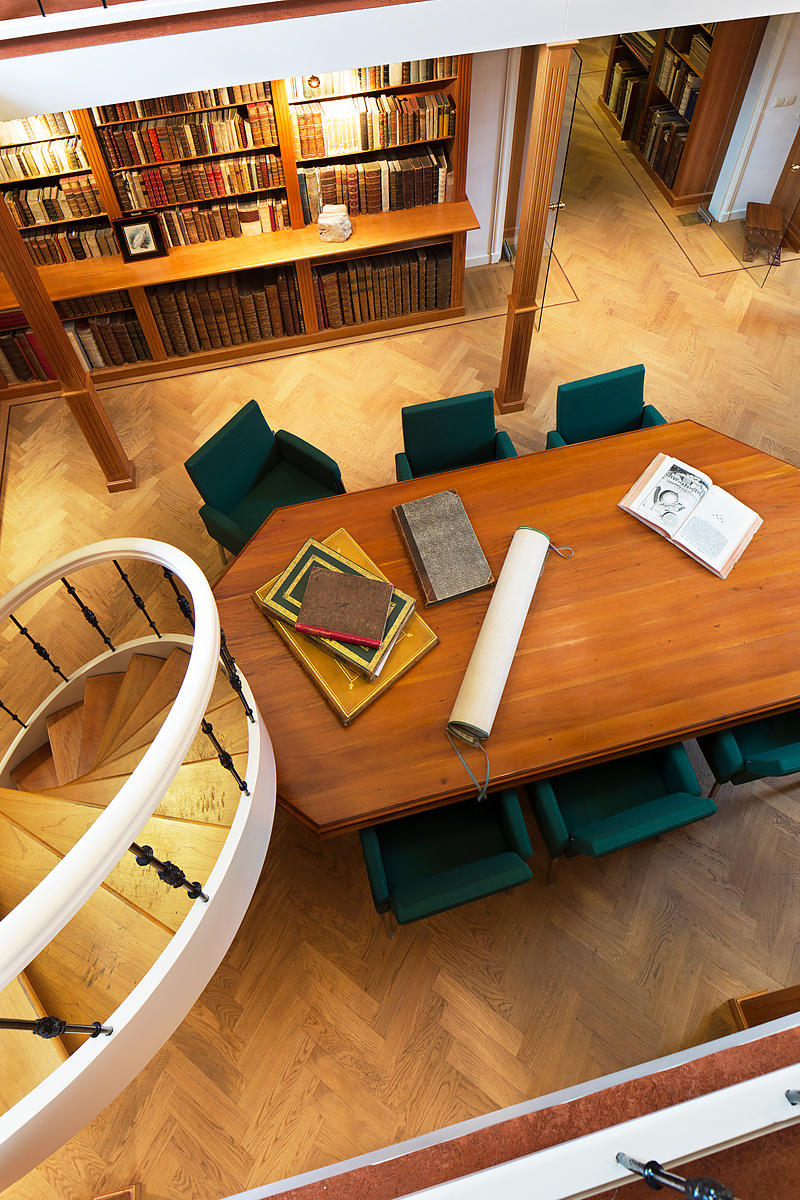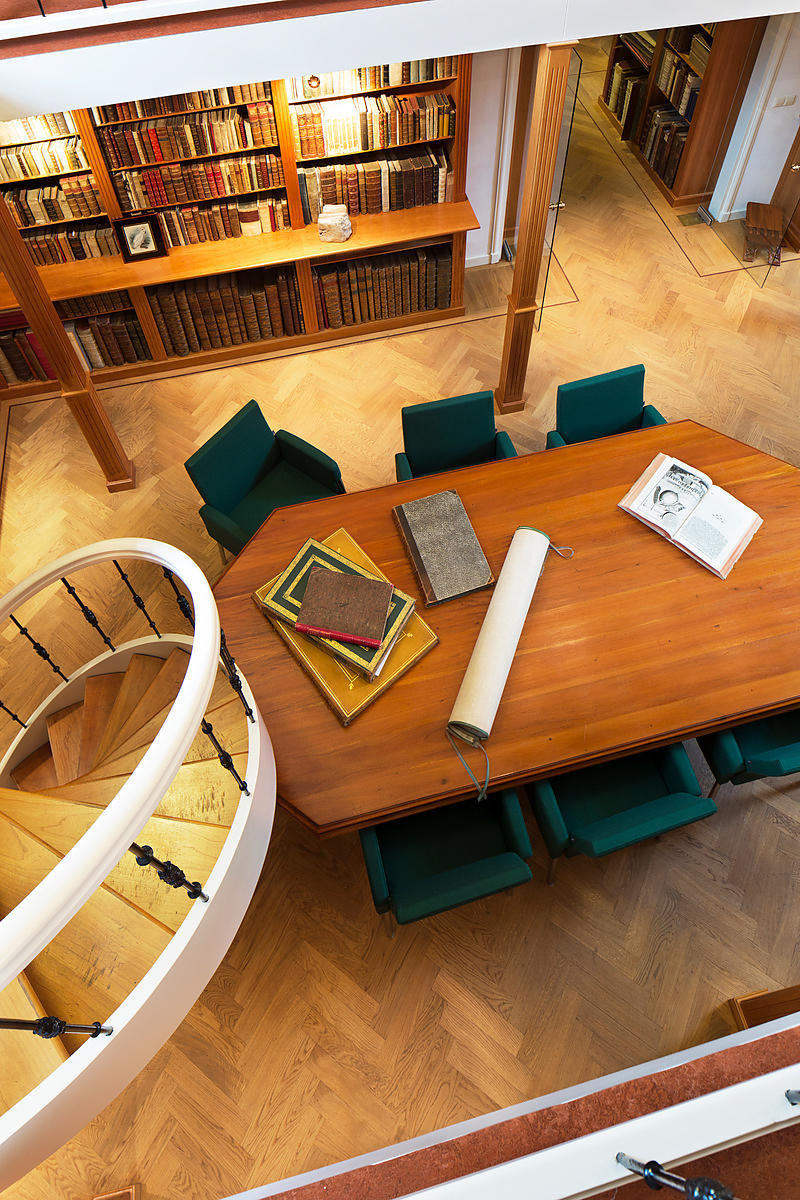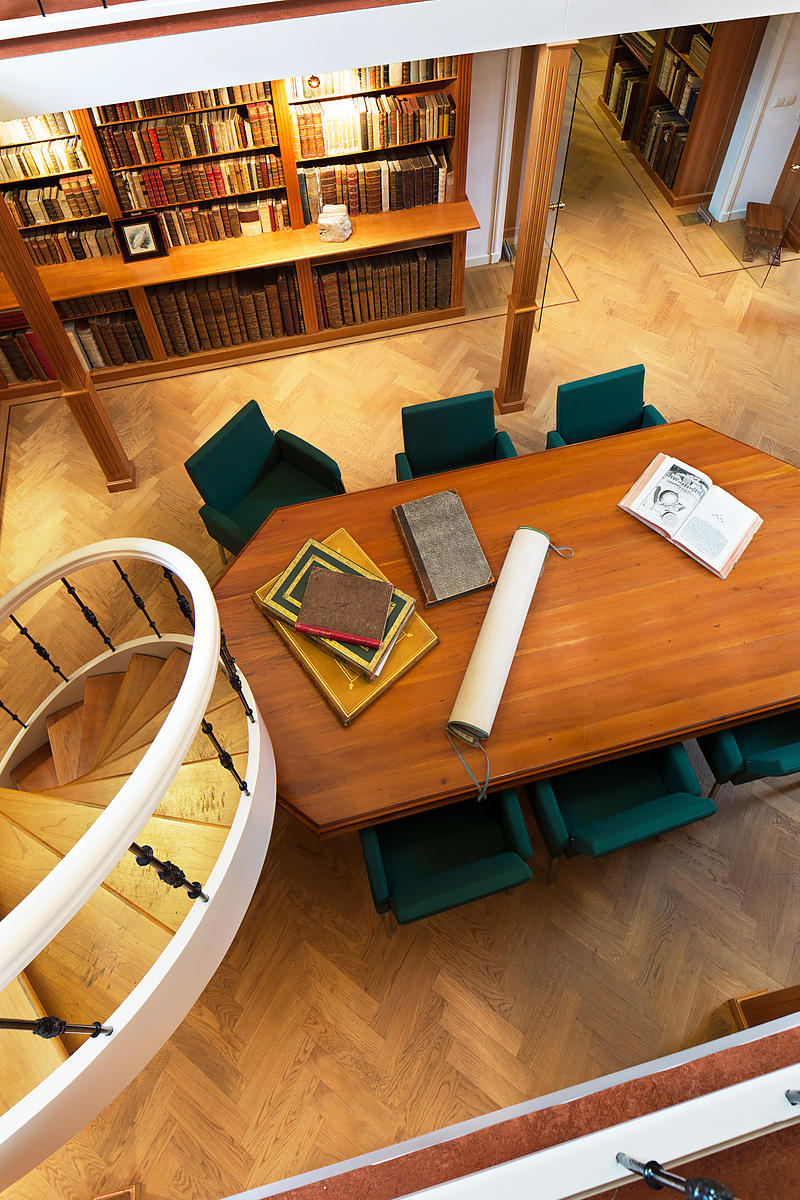 CLODIUS, Johann Christian.
Compendiosum lexicon Latino-Turcico-Germanicum … accessit triplex index, ac Grammatica Turcica, ...
Leipzig, Wolfgang Deer (printed by Andreas Zeidler), 1730. 8vo. With an engraved frontispiece showing 6 turbaned figures in the interior of an Ottoman library. Set in roman, italic, Arabic and fraktur types with incidental Greek and Hebrew. Modern half calf, gold-tooled spine.
€ 2,500
First and only edition of Clodius's Latin, Turkish and German dictionary, issued together with the first and only edition of his Turkish grammar. These were the most extensive reference works for the study of the Turkish language that had been published at the time and were to remain standard works for decades. Clodius became professor of Arabic at Leipzig University and his work was the "Beginn einer äußerst fruchtbaren Phase der Orientalistik in Leipzig" (Liebrenz).
The main body of the dictionary is arranged alphabetically by the Latin words, set in roman type. Each is followed by the Turkish in Arabic type, a transliteration of the Turkish in italic, the German in fraktur, and sometimes further information in Latin. The three very extensive indexes are arranged alphabetically by the Turkish words in Arabic type, the transliterations of the Turkish and the German. The type appears to be that cut by Johann Adolf Schmidt in 1673 and cast in Leipzig, first by Anton Janson, but here probably by the Ehrhardt foundry and later by Breitkopf.
With the errata misbound. With some browned patches, primarily in 1 sheet and the edges of the first and last leaves, but otherwise in good condition.
B. Liebrenz, "Früher Druck mit arabischen Typen in Leipzig …", in: G. Roper, ed., Historical aspects of printing and publishing in languages of the Middle East (2013), pp. 17-49, at pp. 27, 31-32, 47-48.
Related Subjects: