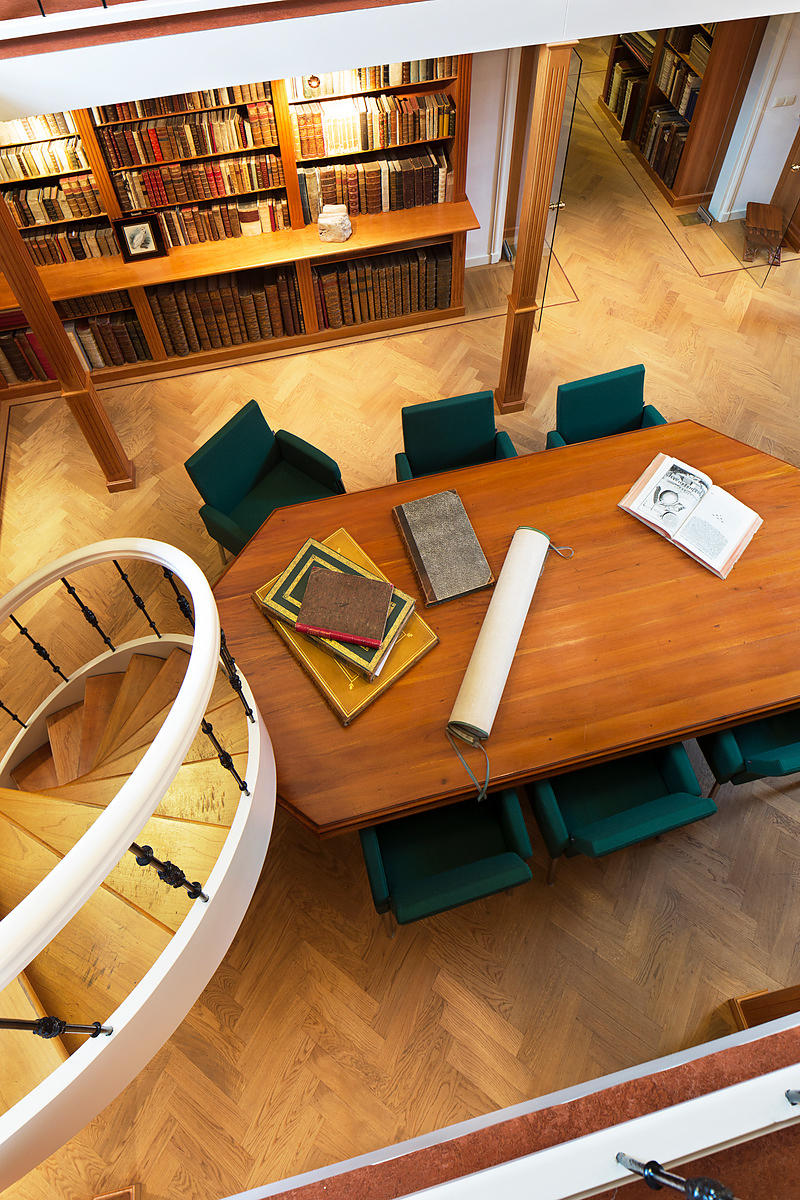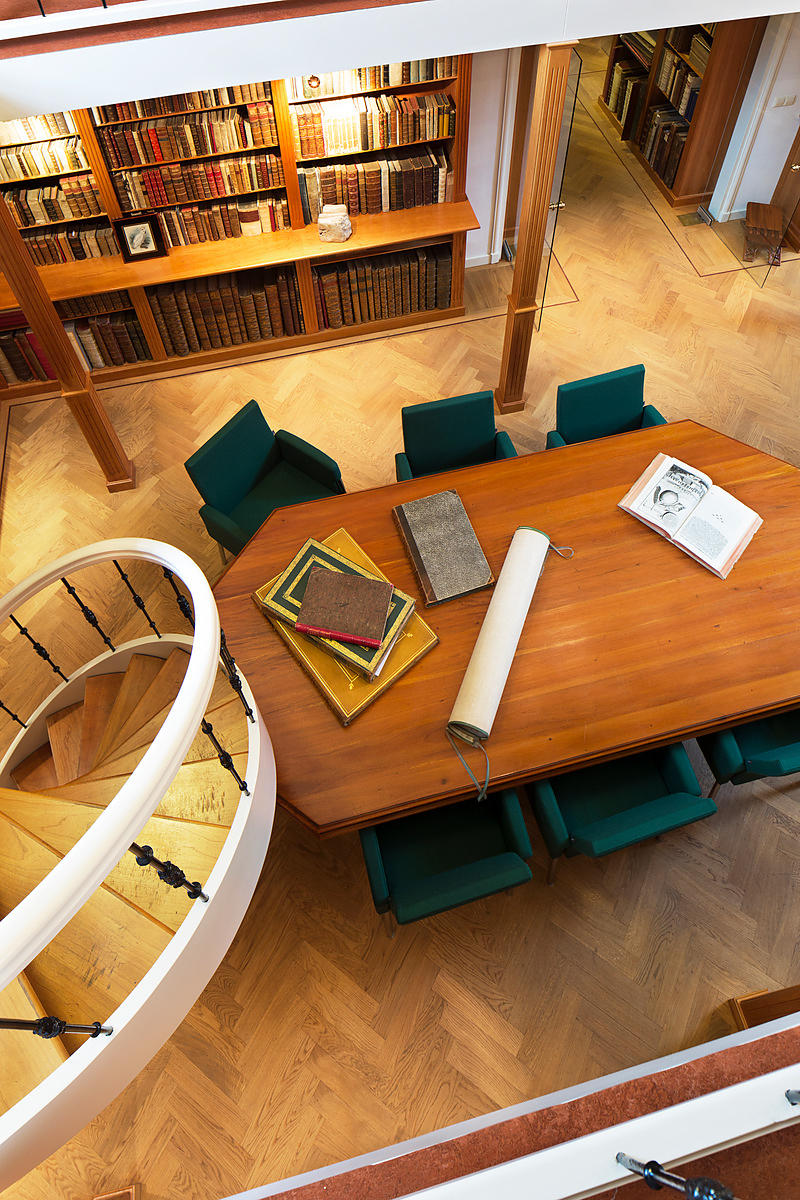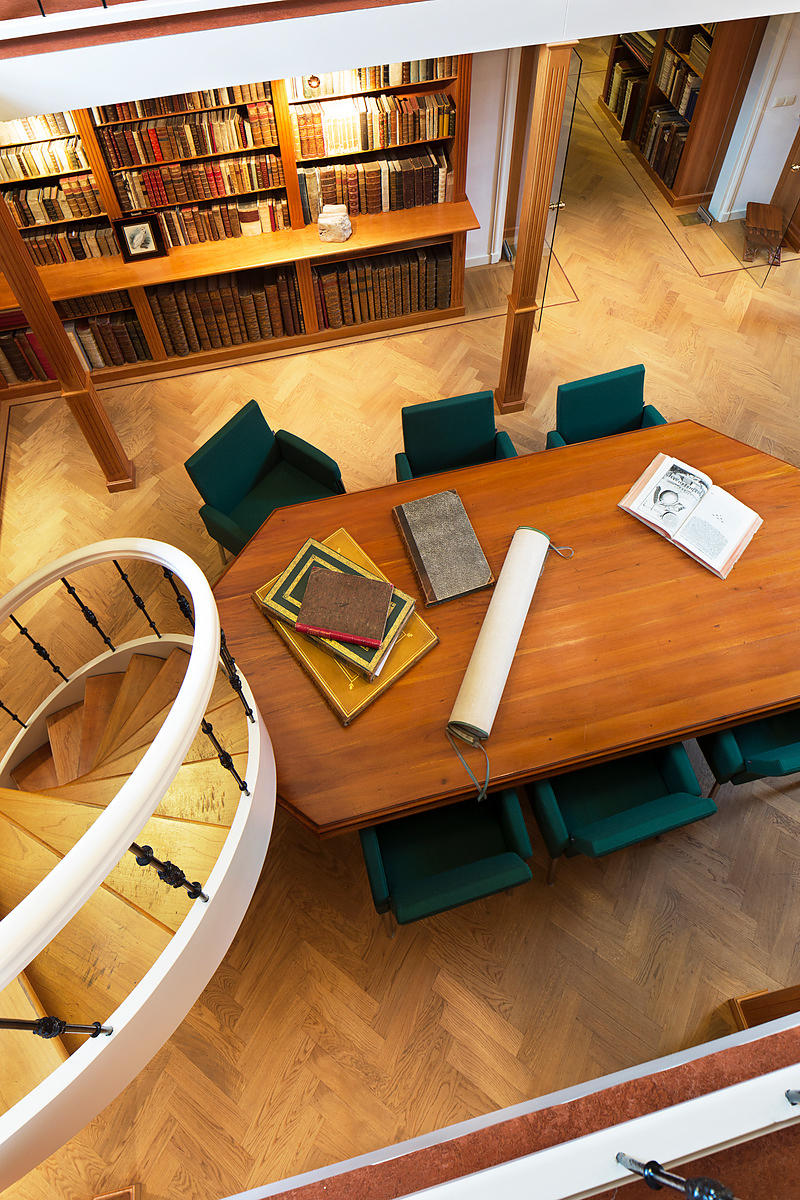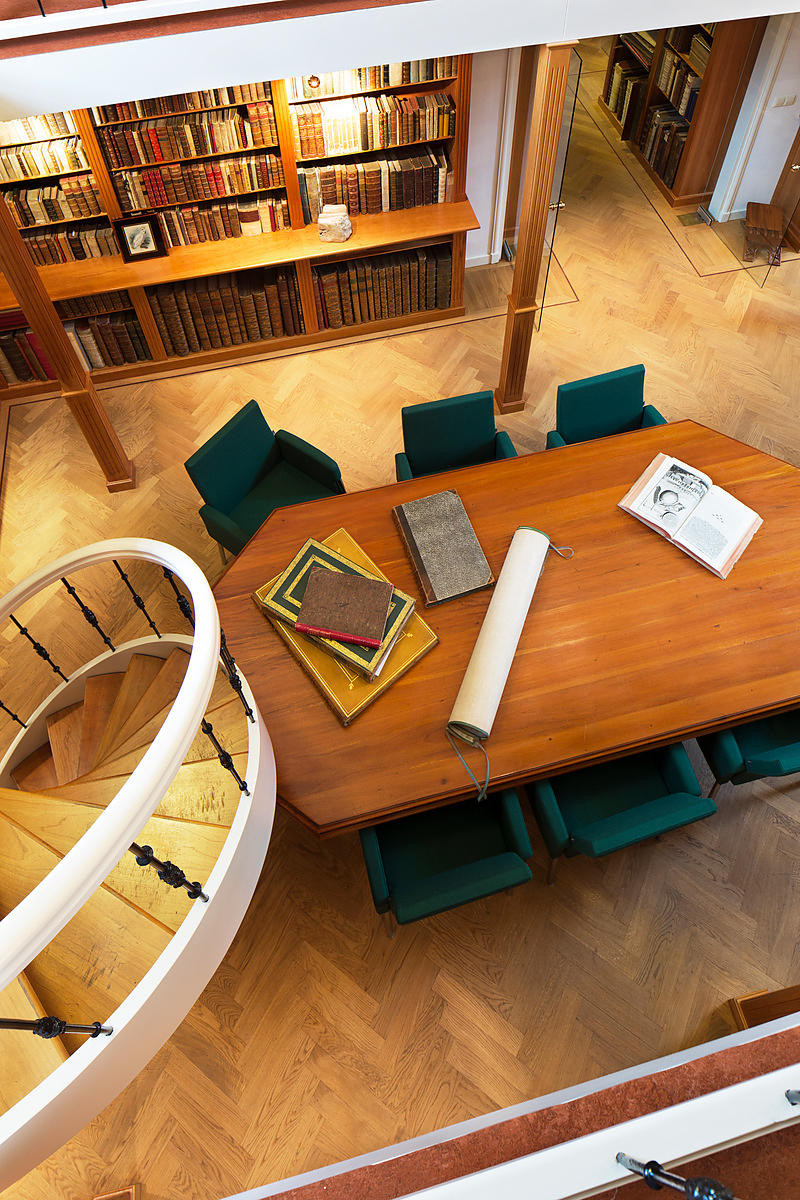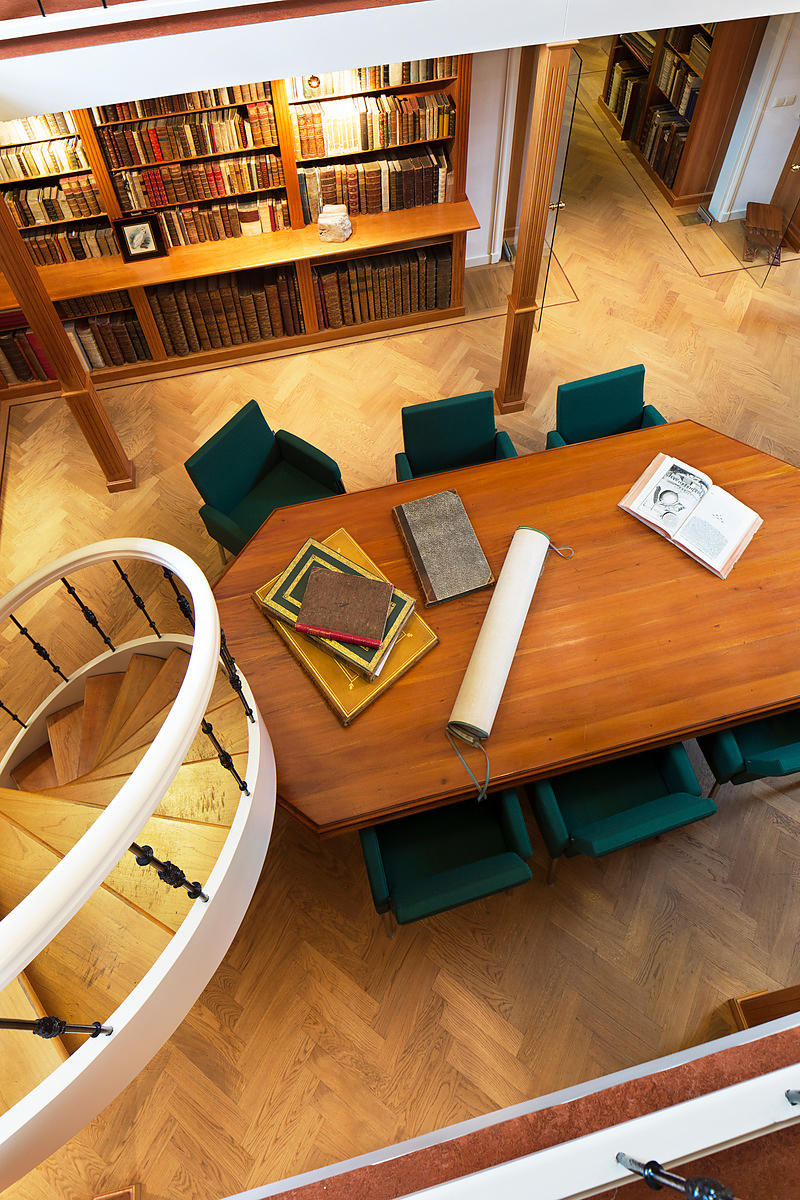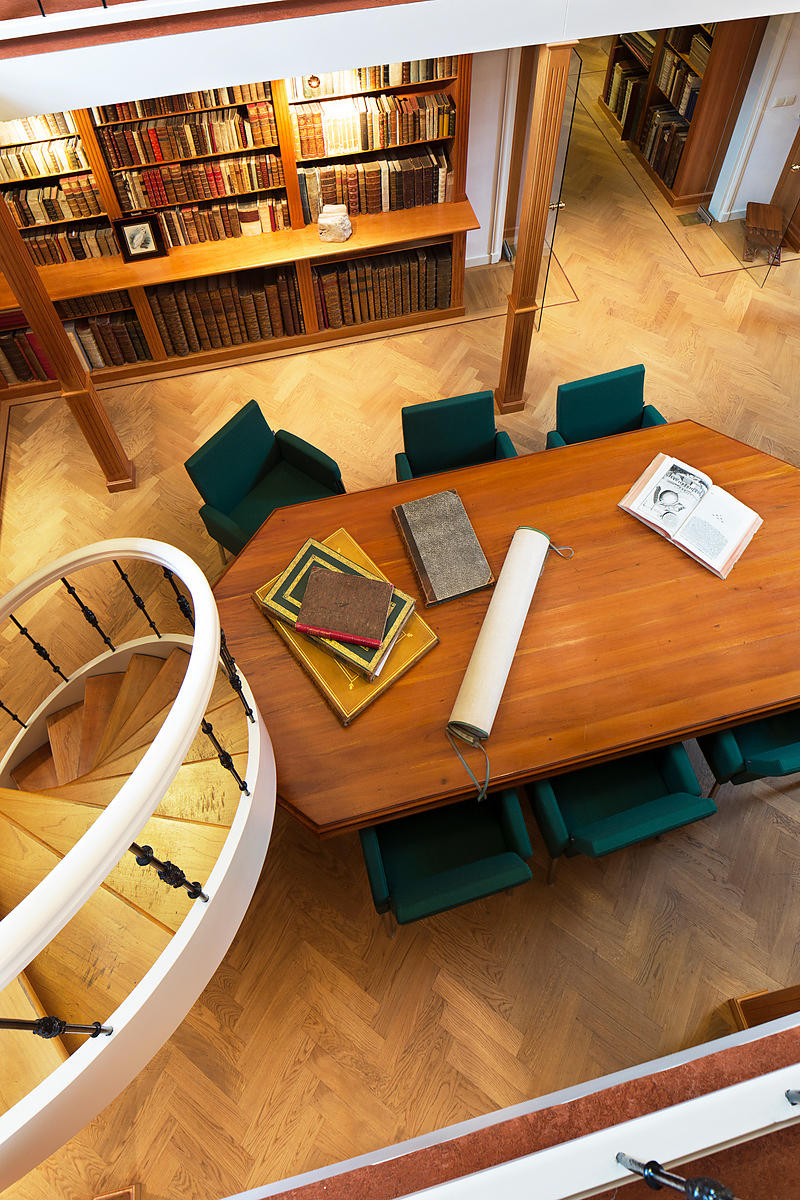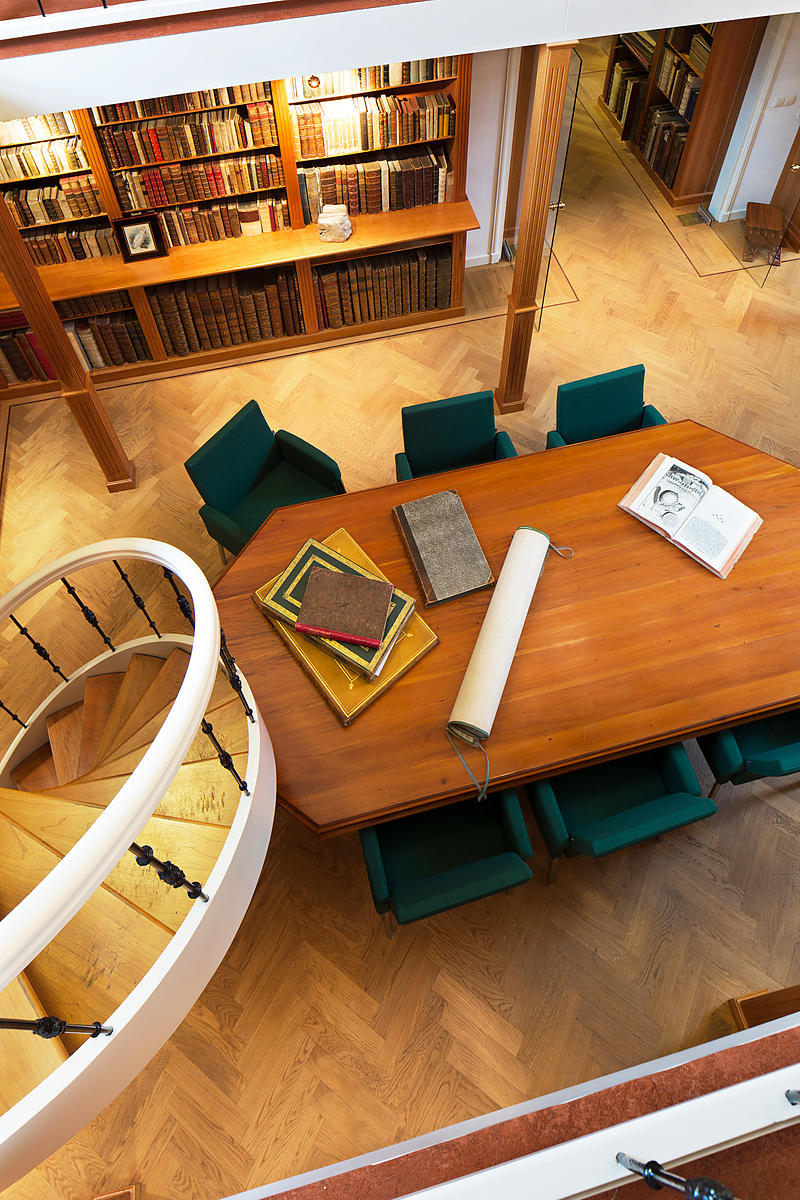 CICERO, Marcus Tullius.
Consolatio liber, quo se ipsum de filiae morte consolatus est.
[copy imprint:] Paris, Nicolas Chesneau, 1583 ([Netherlands?], manuscript dated 1759 at end, binding probably ca.1700). Small 16mo (8.5 x 5.5 x 4 cm). The binding contains a Latin manuscript in dark brown ink on paper, written in a Latin hand. A very richly engraved and pierced silver binding (ca. 1700?), each board with 4 putti, 4 squirrels and about 30 very detailed flowers, all surrounding an oval cartouche, that on the front with an unidentified (imaginary?) coat of arms, that on the back left blank; the spine with 2 putti and about 22 very detailed flowers. The arms show: below, a square-rigged 3-masted ship in full sail (possibly alluding to the VOC or the Amsterdam city seal) and above, a hooded jacket, the whole with a king's helmet crested with a bare-chested man issuing. Two clasps with engraved flower decorations are hinged to the front plate and catch on the back plate. The bookblock is loosely inserted in the silver binding.
€ 25,000
A 1759 transcription of a printed edition of Cicero's Consolatio (Paris, 1583) inserted in a spectacular finely engraved and pierced silver binding. None of the silver elements bears a silver mark, but stylistically the binding appears to be older than the manuscript and does not fit it perfectly. We suspect it dates from the late 17th- or early 18th-century. The fine engraving, leaving only thin strands of metal in some places makes it look almost like filigree, but in fact the decorations on each board and the spine are the parts of the metal plate that were not engraved away, rather than wires added to it. The only similar arms found via Renesse (Daumiller in Brabant) seems not to match.
The back board lacks the (plain) border piece at the head and one of its rivets, the horizontal band at the foot of the spine has lost its central rivet and cracked through the rivet hole, but the binding is otherwise in very good condition. A truly unique and extraordinary custom-made silver binding.

Related Subjects: