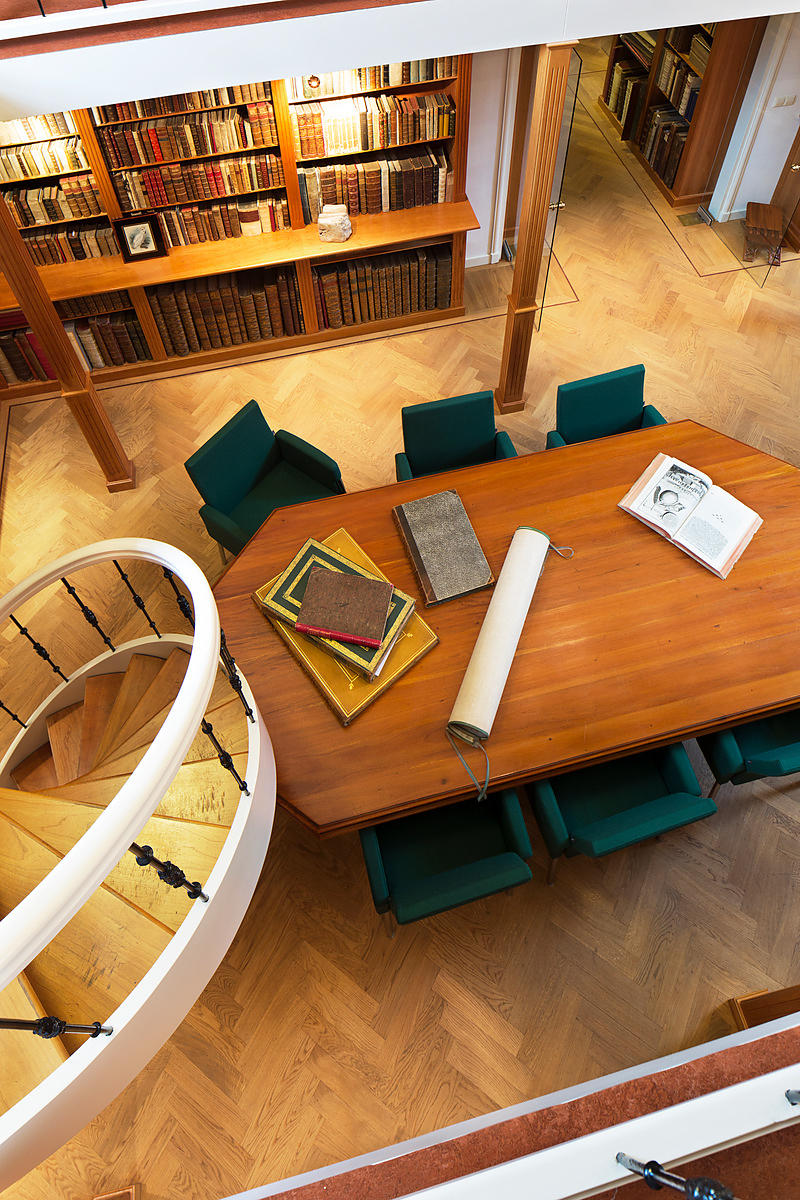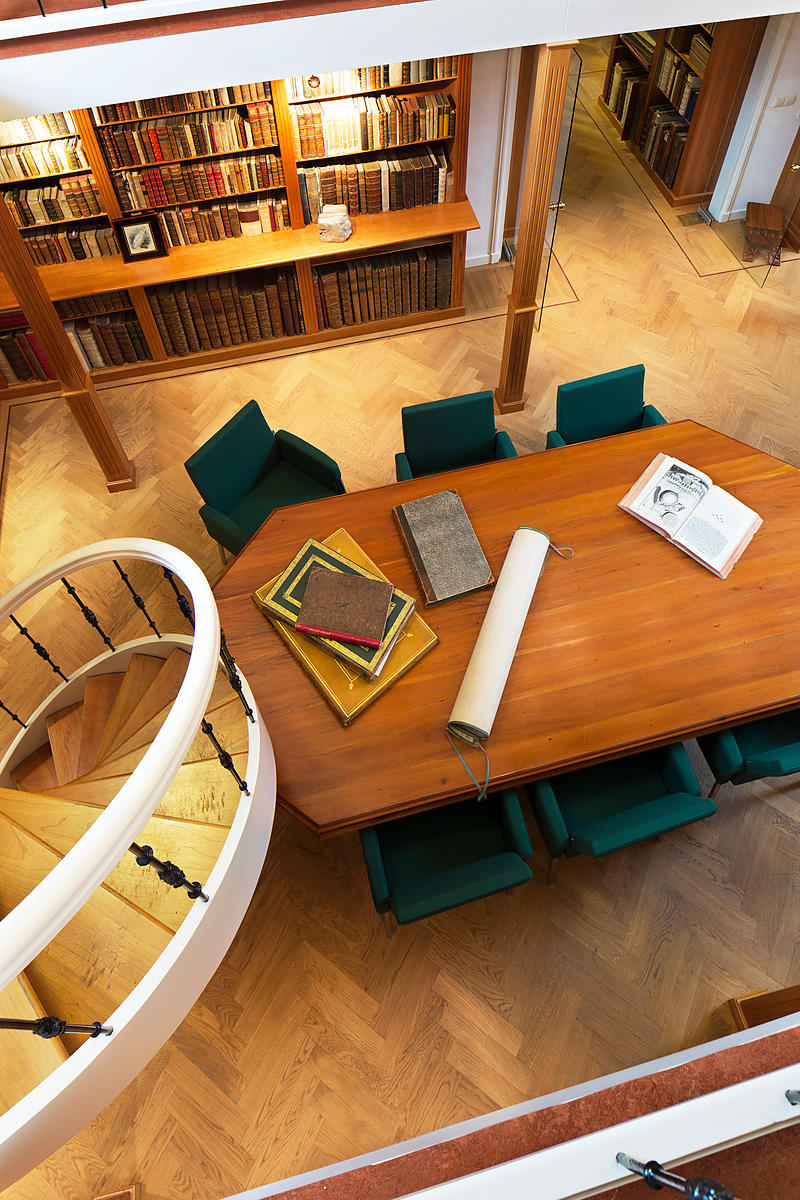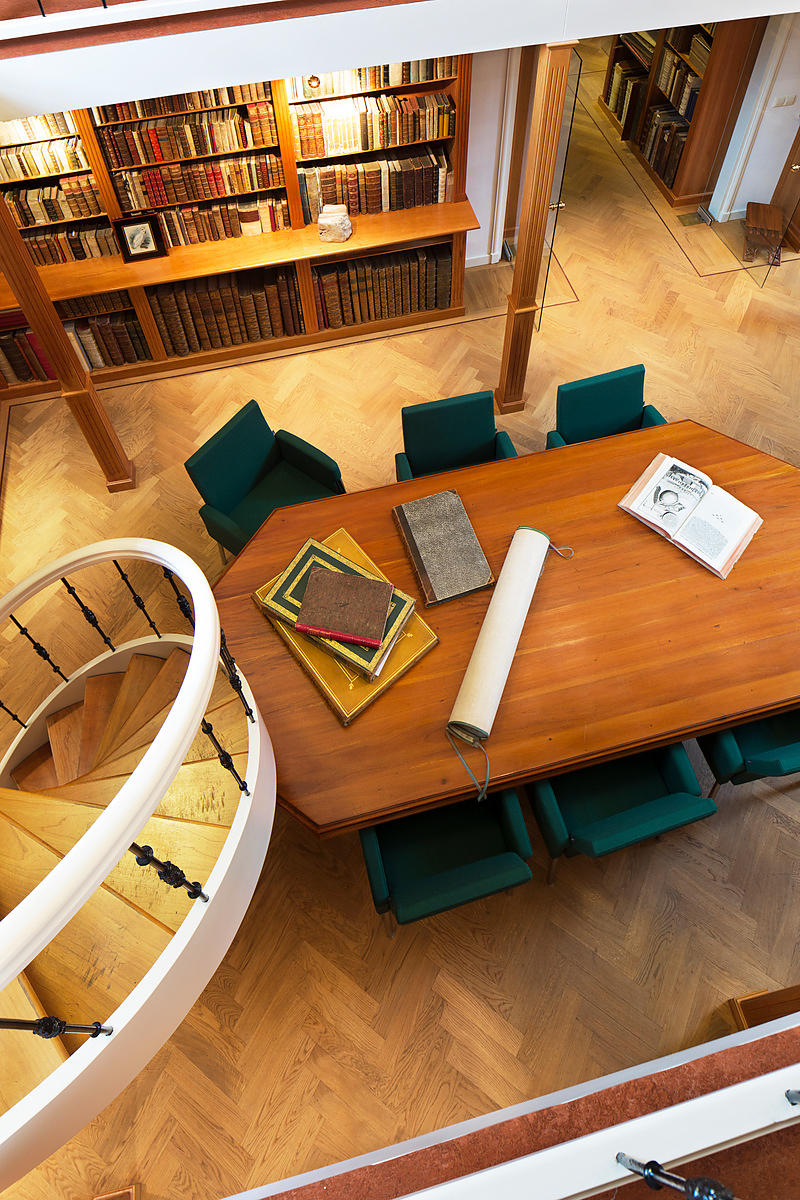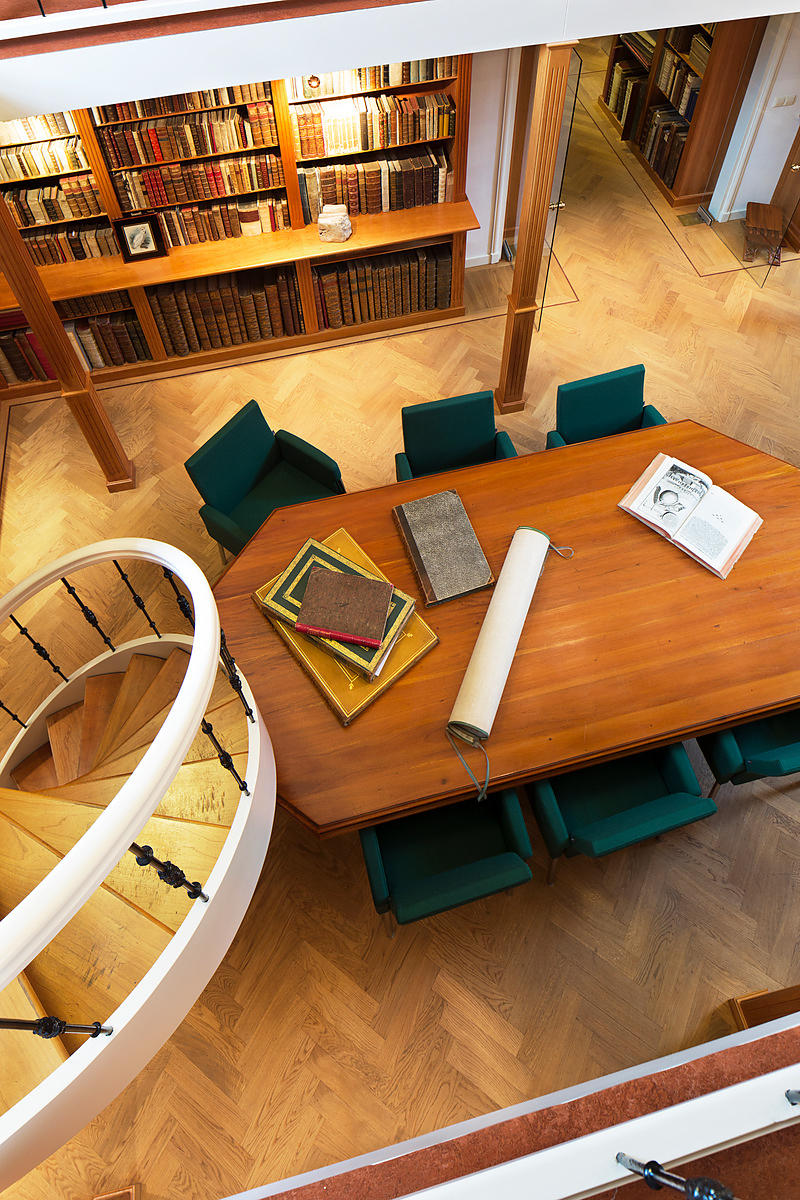 CHIUSOLE di Roveredo, Adamo.
Dell'arte pittorica libri VIII. Coll'aggiunta di componimenti diversi.
Venice, Caroboli & Pompeati Comp., 1768. 8vo (20 x 14 cm). With engraved portait of Cicero on the title-page and several interesting engraved head- and tailpieces (some signed "AF"), including scenes related to the subject of painting. In its first binding, though possibly a few decades after publication: stiff paper wrappers.
€ 3,500
First and only edition of an extensive Italian poem on the history and techniques of painting, by Count Adamo Chiusole (1728-1787). A second issue with the date 1769 is mentioned by Morazzoni. Count Ciusole was a rather well-known painter himself and wrote several works on painting and other art historical subjects.
After the dedicatory poems to members of the Venetian noble family Correr and the introduction follow the eight books of the Art of painting: Il desegno (on design), Il colorito (on colouring), la prospettiva (on perspective, 4 books, pp. 78-97), l'inventzione (on invention) and le diverse maniere dei pittori (on the different ways or manners of painting). No less than 87 painters are mentioned and discussed, making the poem a kind of who's who of the art of painting, including many Italian artists (including Mantegna, Del Sarto, Cimabue, Giotto, Da Vinci, Rafael, Titian, Tintorretto and Vasari), but also foreign ones (including Dürer, Rubens, Van Dyck, Rembrandt and Callot).
In very good condition and wholly untrimmed, with deckles intact, point holes preserved and some bolts unopened, with only a tiny marginal worm hole in the corner of a few leaves. Binding also very good, with only a couple light water stains.
Cicognara 978; Morazzoni, p. 233; Schlosser-Magnino, p. 6832.
Related Subjects: