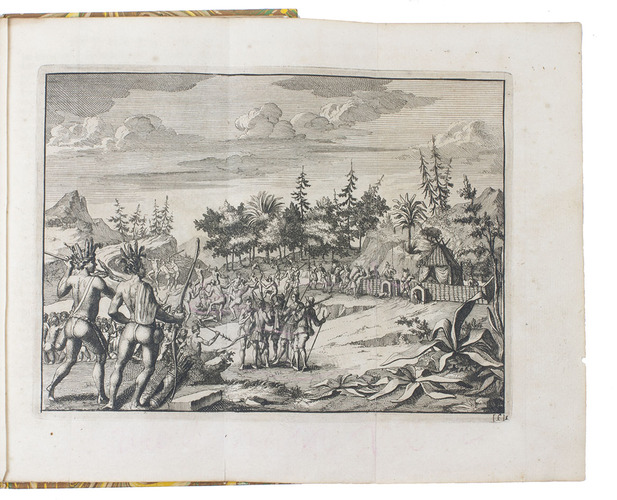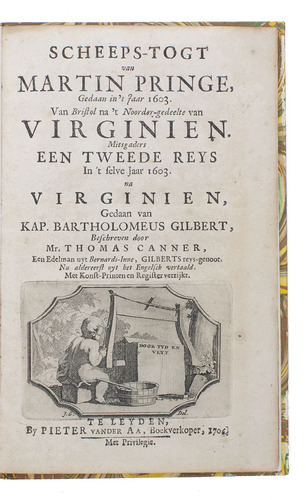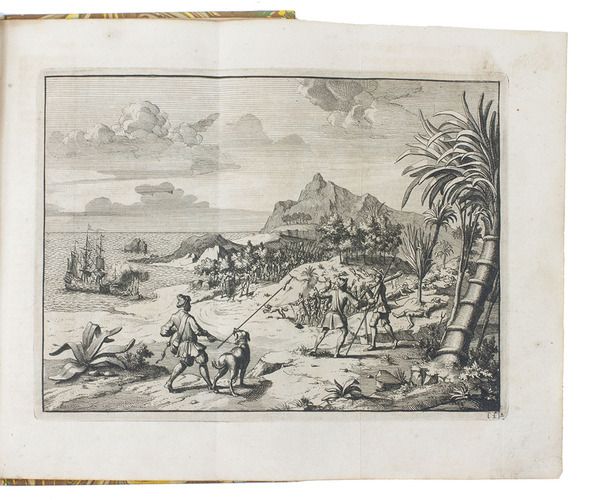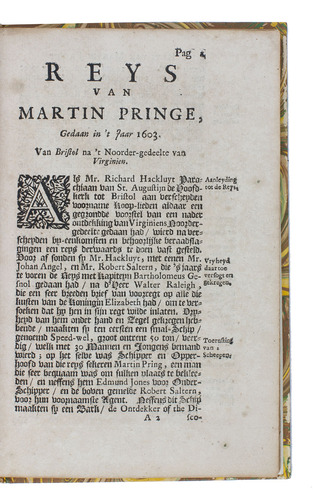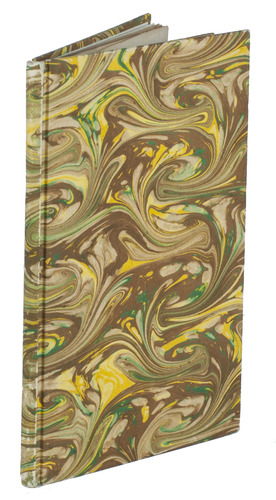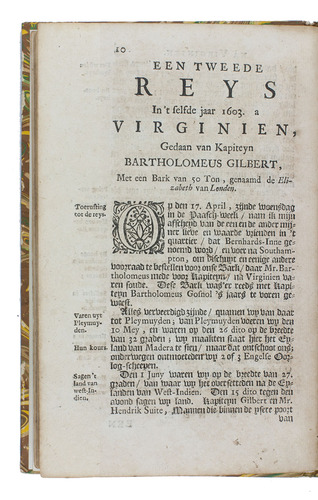 CANNER, Thomas.
Scheeps-togt van Martin Pringe, gedaan in 't jaar 1603. Van Bristol na 't noorder-gedeelte van Virginien.
Including: Een tweede reys in 't selfde jaar 1603. Na Virginien, gedaan van Kap. Bartholomeus Gilbert.
Leyden, Pieter van der Aa, 1706. 8vo. With engraved publisher's device and 2 folding engraved plates. Modern marbled boards. [2], 16, [4] pp.
€ 675
First Dutch translation of the accounts of two travels to Virginia in 1603 from Samuel Purchas' Purchas his pilgrims, here published as part of Van der Aa's Nauwkeurige versameling. Written by Thomas Canner. Another Dutch edition from the same year was published in folio as part of Van der Aa's Wijdberoemde voyagien na Oost- en West-Indiën. The first is an account of the second English voyage to New England (only after that of Bartholomew Gosnold) by Martin Pring. In 1603 he reached the coast of Maine then known as Virginia. The second is the account of Bartholomew Gilbert who was sent by Sir Walter Raleigh to search for the lost colonists of the Roanoke settlement in North Carolina, then known as Virginia, but was killed by Indians. Slightly browned. In very good condition. Alden & Landis 706/182; Cox II, p. 41; Howgego, to 1800, G45 & P156; Sabin 10690; STCN (8 copies).
Related Subjects: