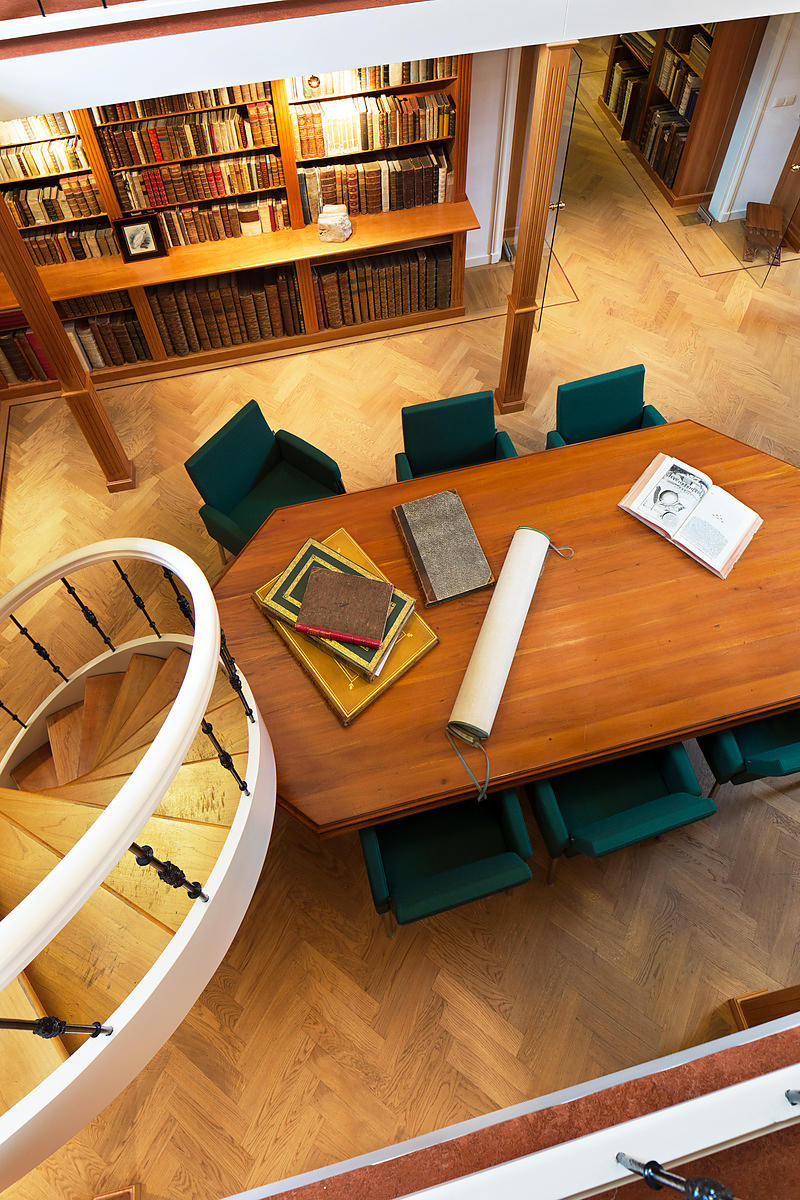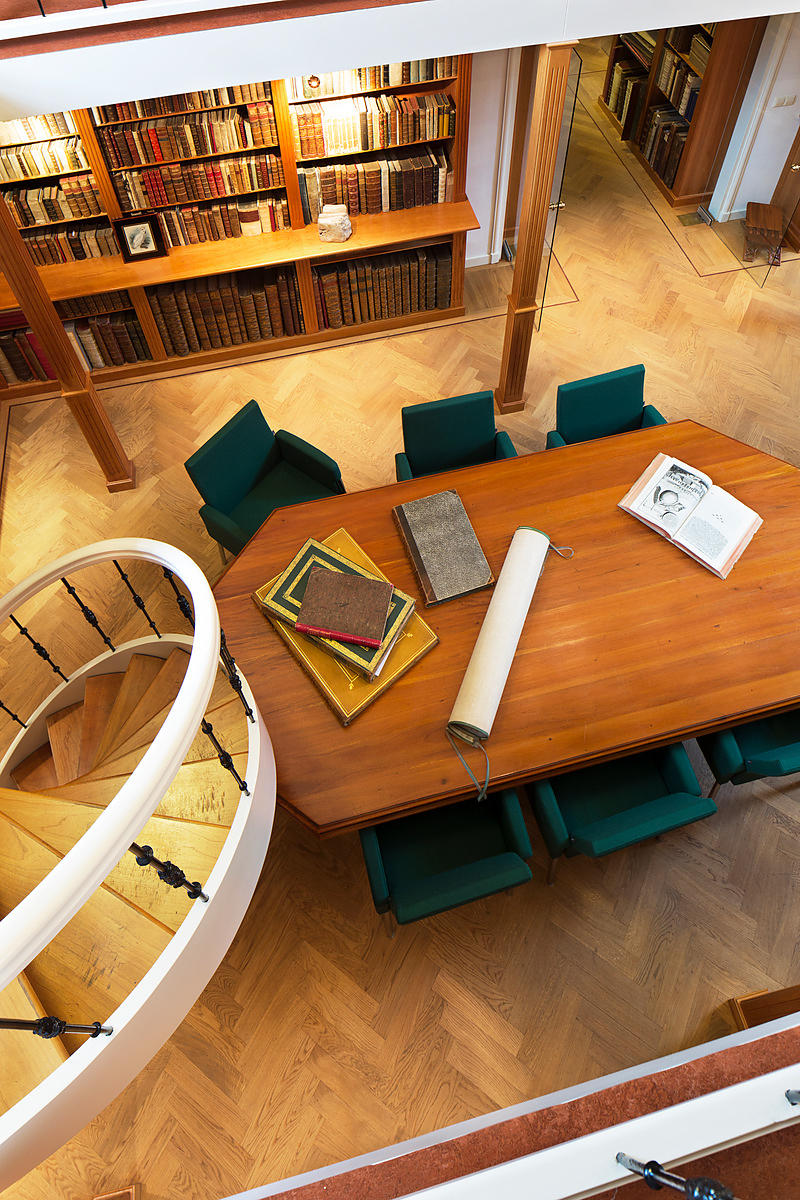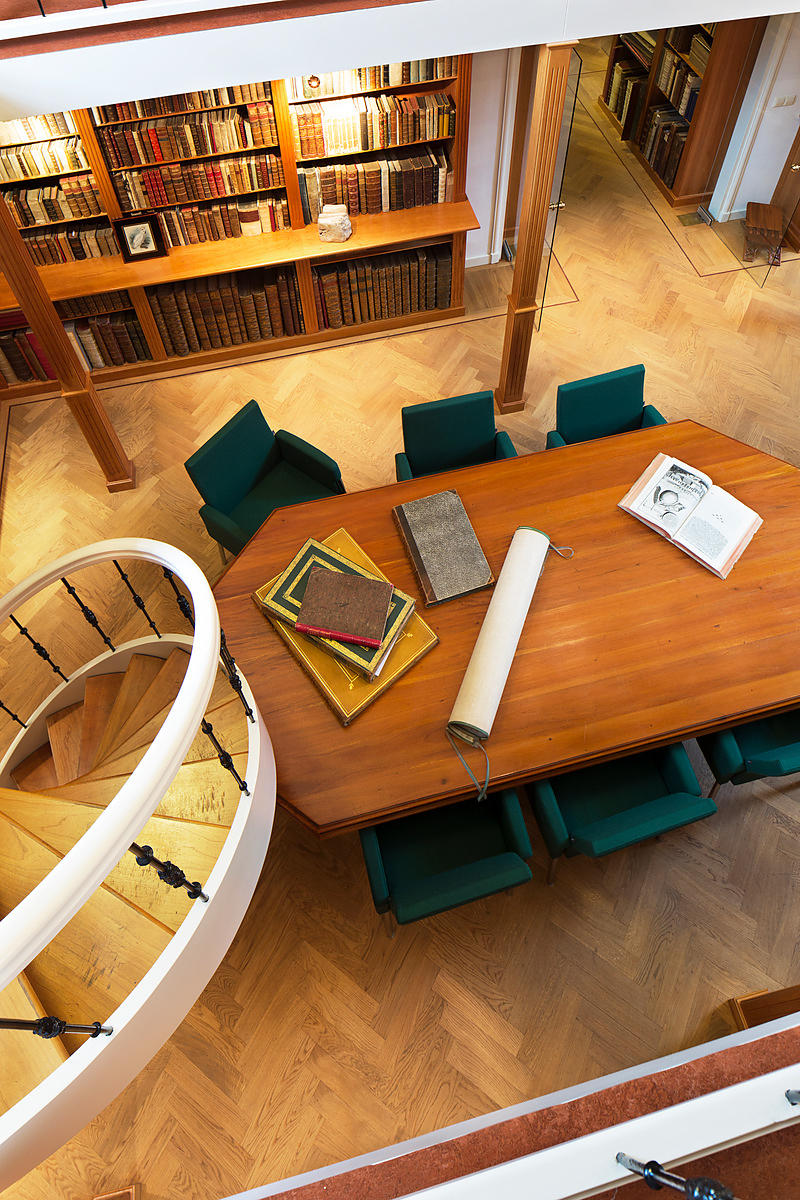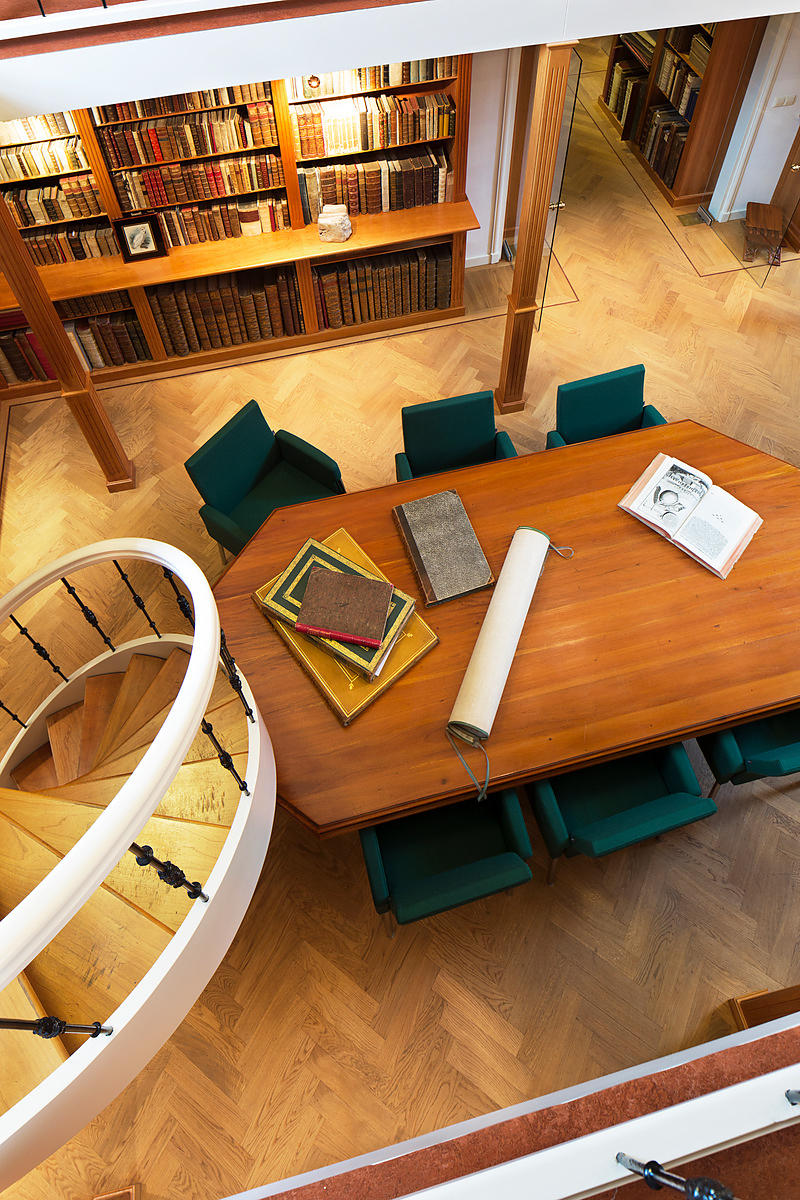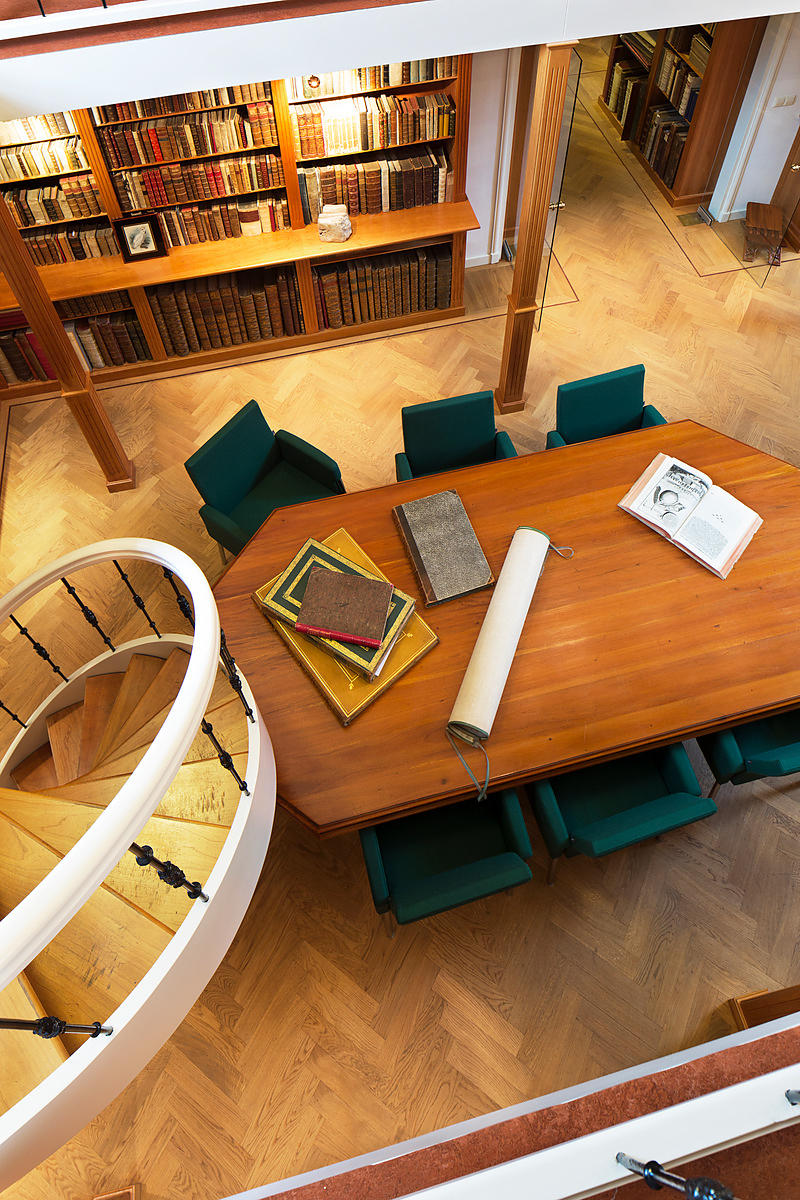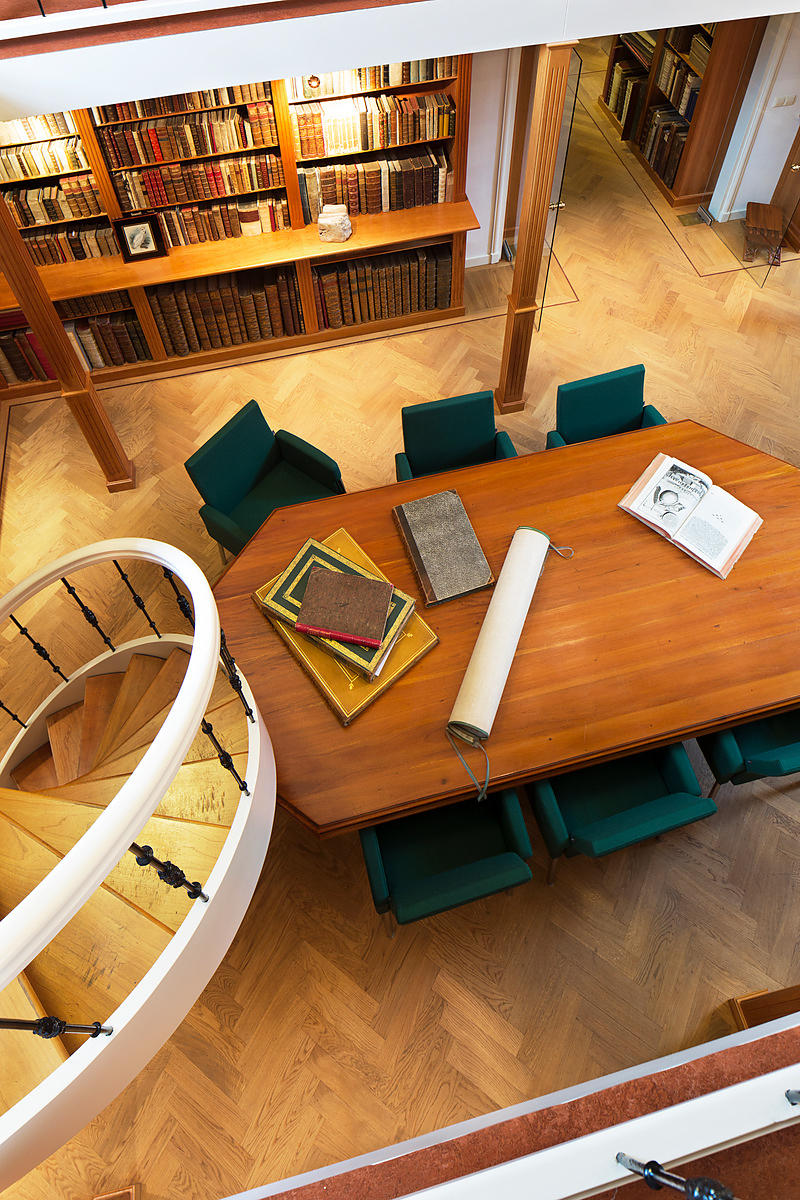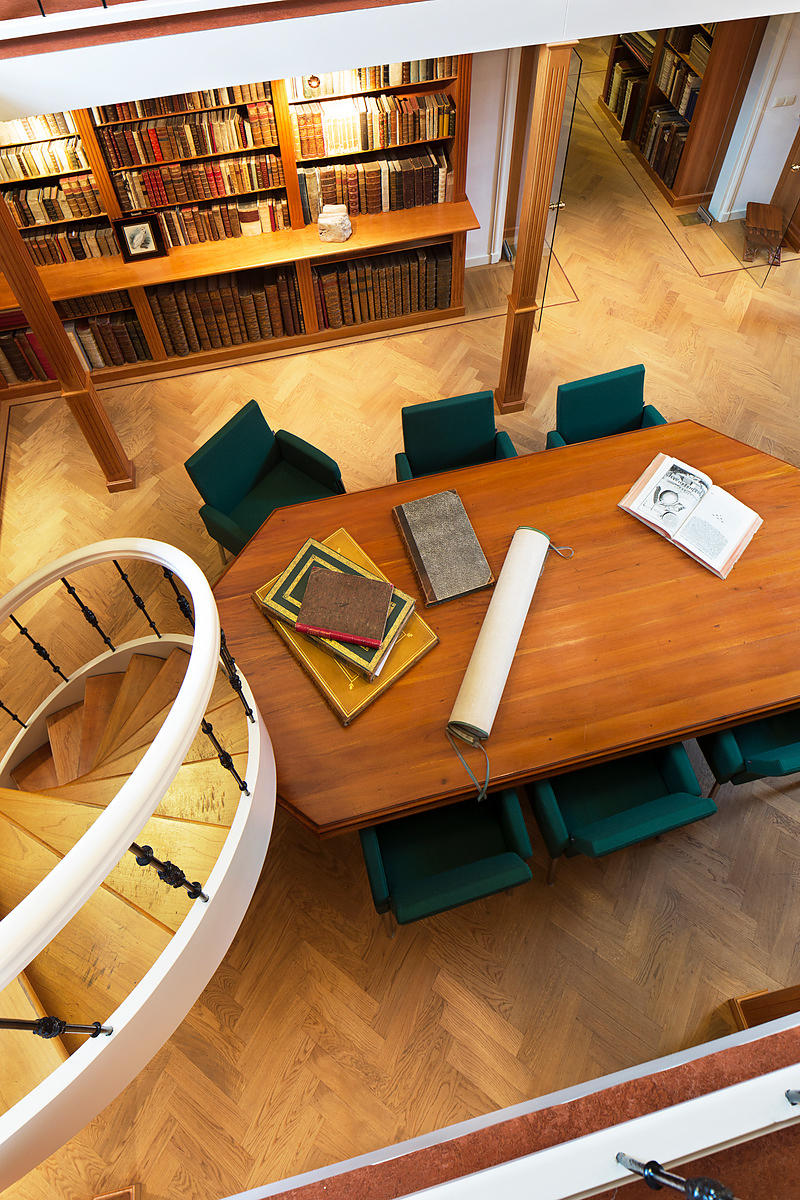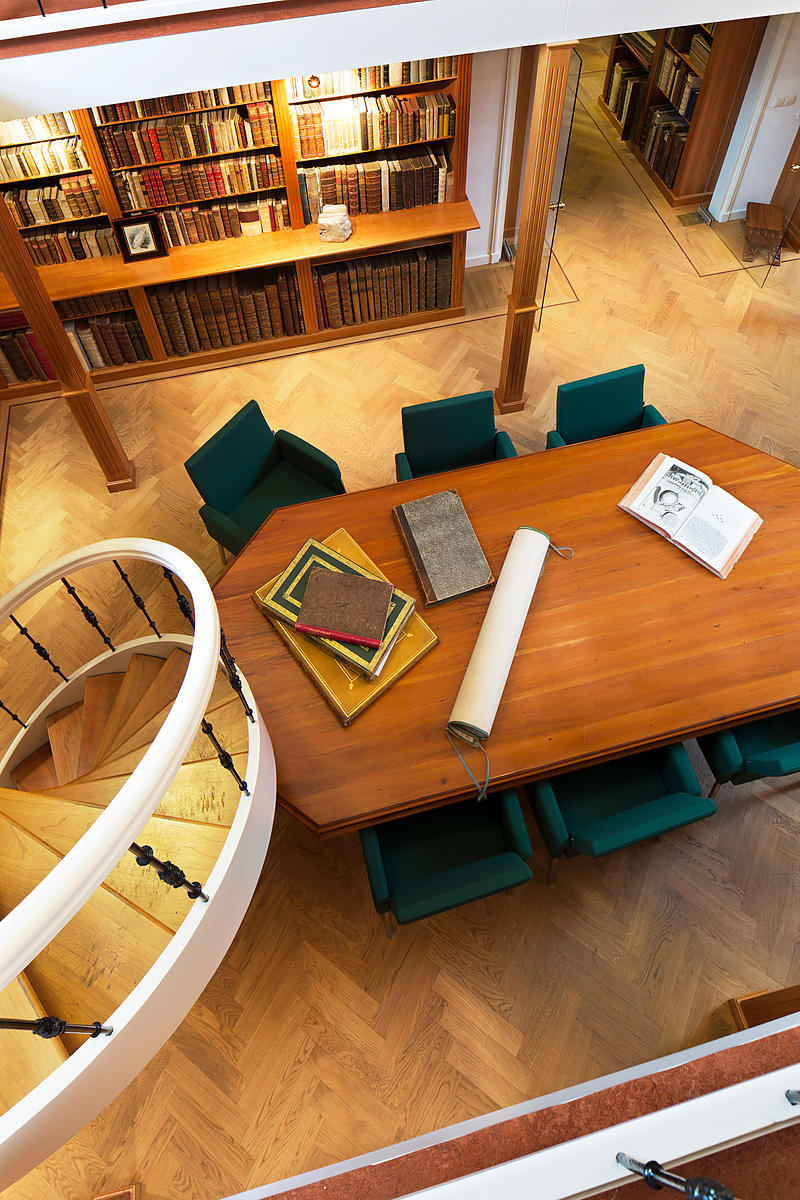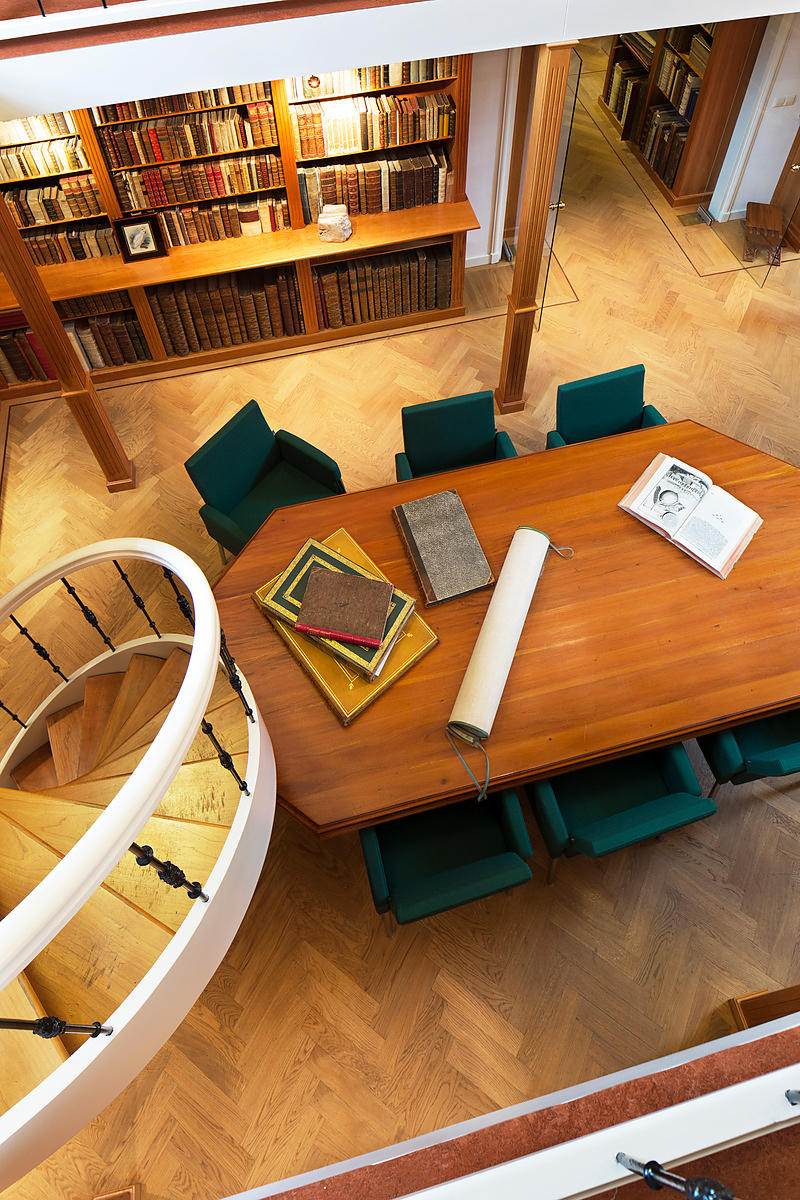 BURG, Hermanus van den.
Verzámeling van uitgekórene zin-spreuken, en zinnebeeldige print-vercieringen, eertyds, op bevel van den aller doorlugtigsten Keizer der Russen, Peter Alexis, of the Gróte, getékent en gesnéden ...
Haarlem, Johannes Marshoorn, 1743. 4to. With engraved frontispiece by J. Mulder and 840 numbered circular emblems on 140 full-page engravings in text, the facing pages to the left with captions in Dutch, short proverbial phrases in Latin, French and German, and two-line verses in Dutch by Van den Burg. 19th-century half sheepskin, gold-tooled spine.
€ 4,500
First and only edition of Van den Burg's revised edition of the first Russian emblem book. The original emblem book was published in the Netherlands in 1705 as Symbola et Emblemata, with captions in Russian, German, Dutch, etc. It was published as part of a deal by Tsar Peter the Great granting the Dutch merchant Jan Tesing the right to print books in Holland for sale in Russia. The first genuinely Russian edition was published in 1788. This edition by the Dutch poet Hermanus van den Burg (1682-1752), uses the original plates and replaces most of the captions, including the Russian, by new two-line verses in Dutch.
With a wormhole in the lower outer corner of the first 9 leaves and in the gutter, both not affecting the text, also with some minor spots. Binding somewhat rubbed along the extremities. Overall in good condition.
Landwehr, Emblem books Low Countries 92 (cf. 786); Praz, p. 292 (cf. pp. 509-510); STCN (8 copies); cf. Hippisley, The first Russian emblem book.
Related Subjects: