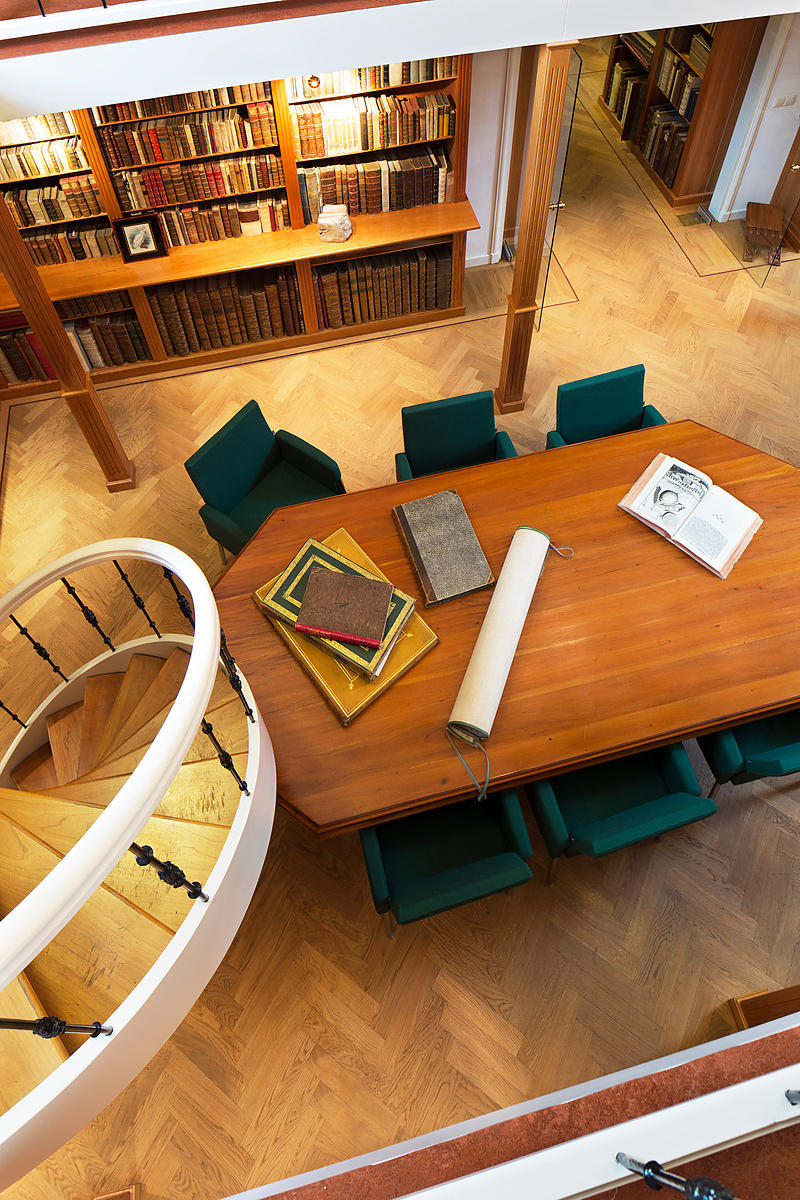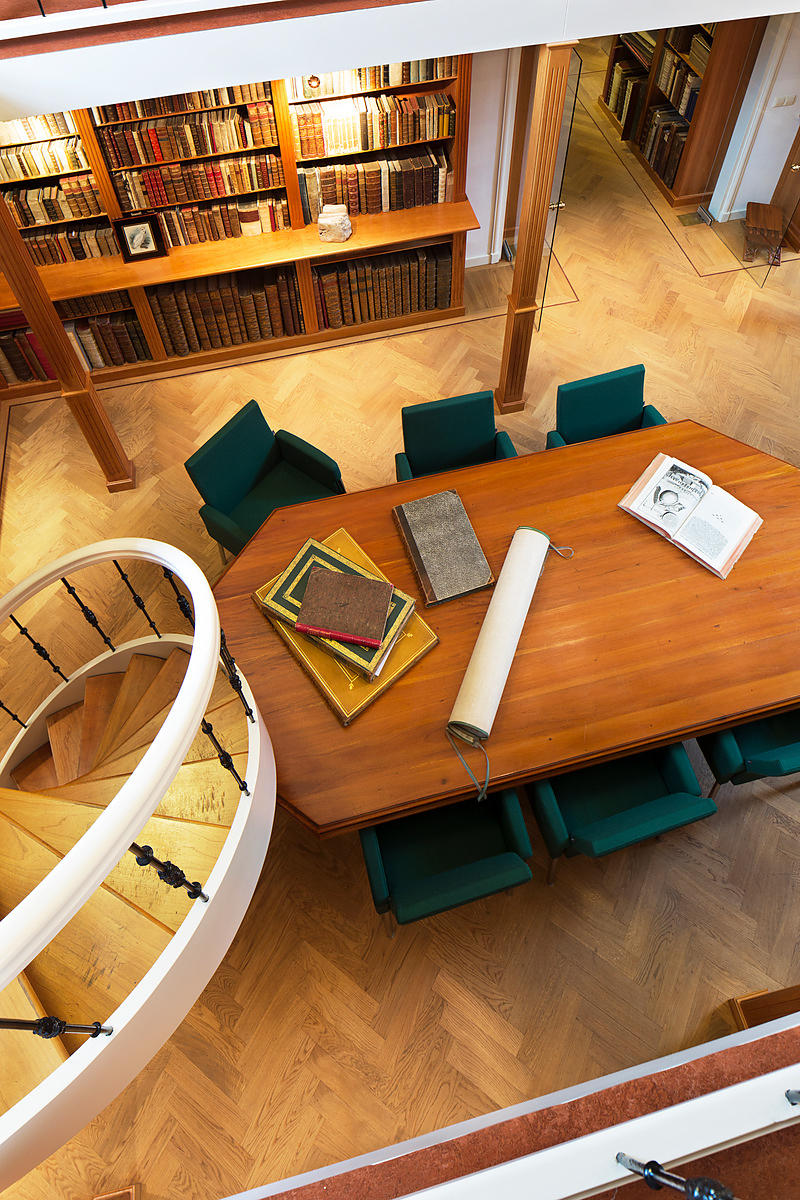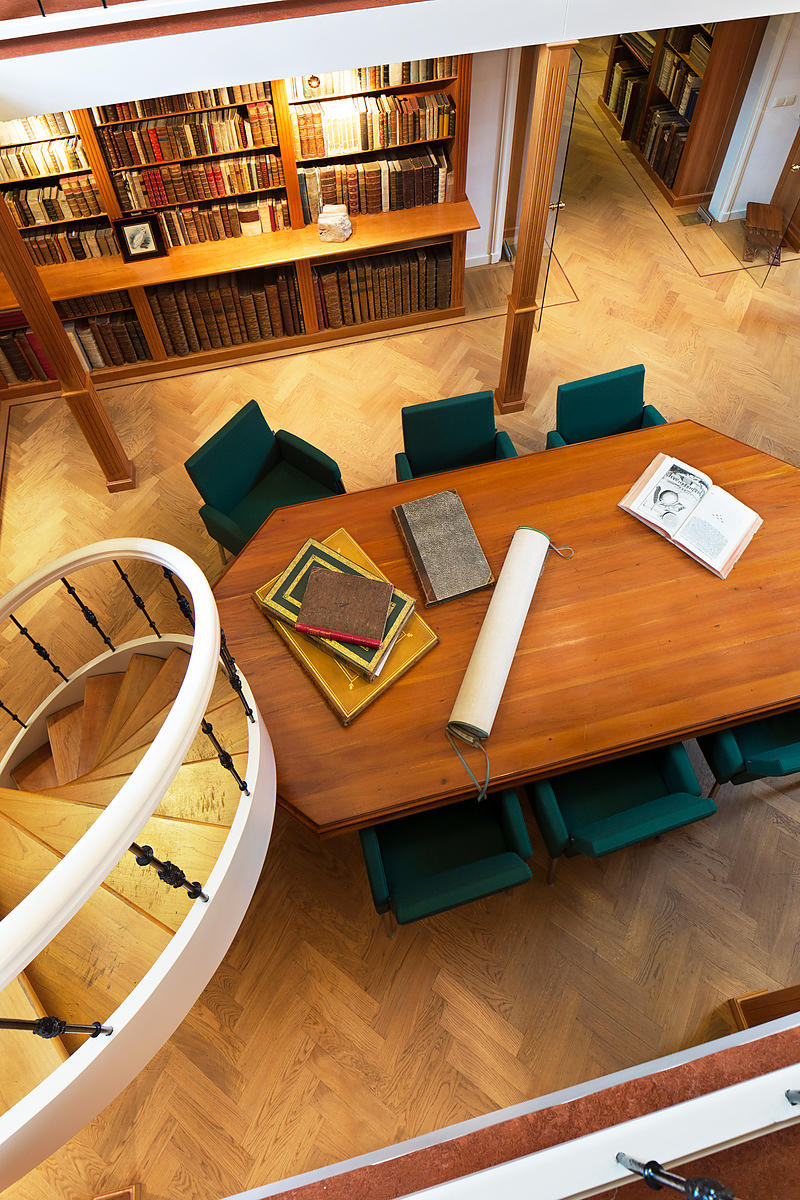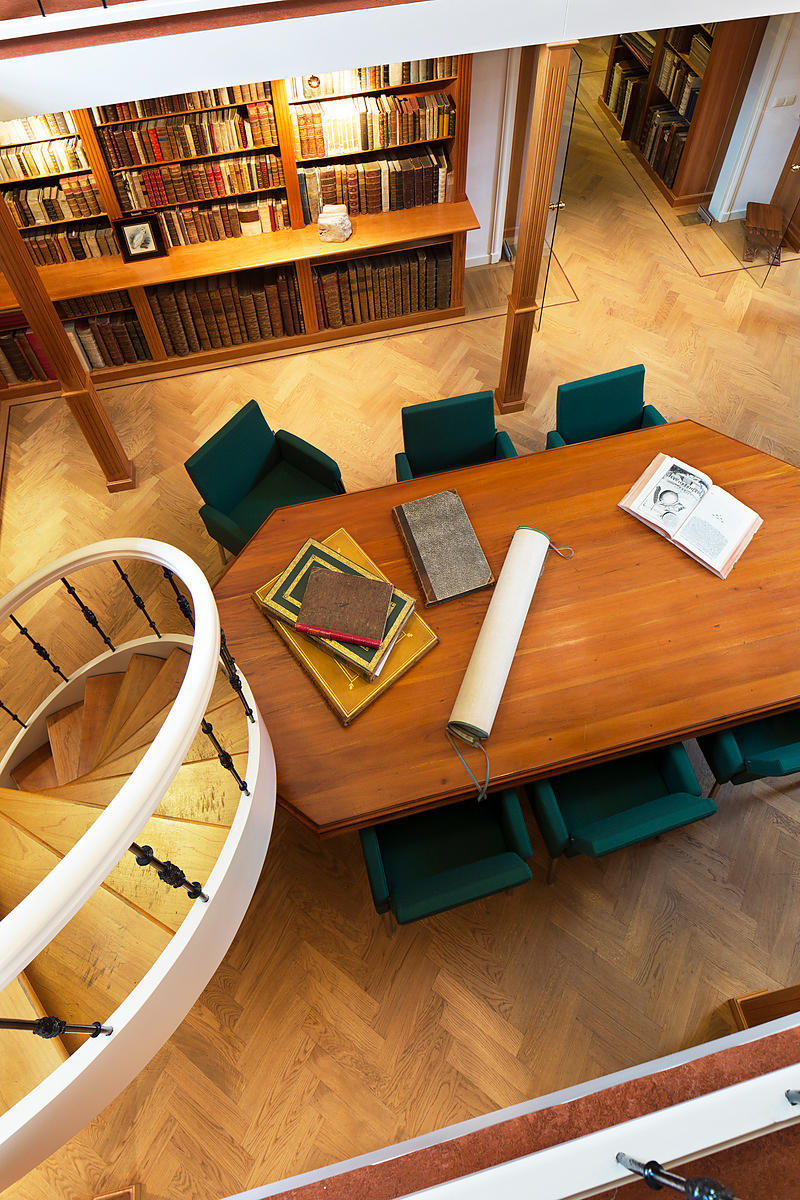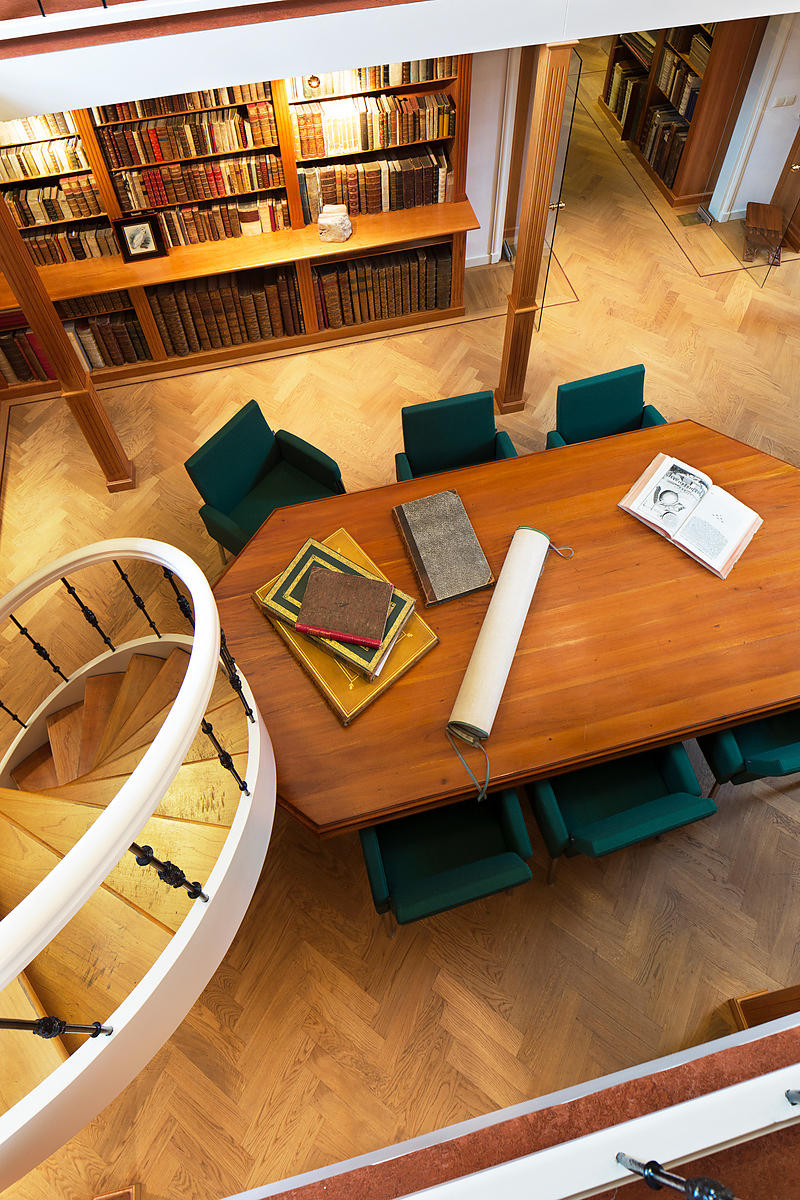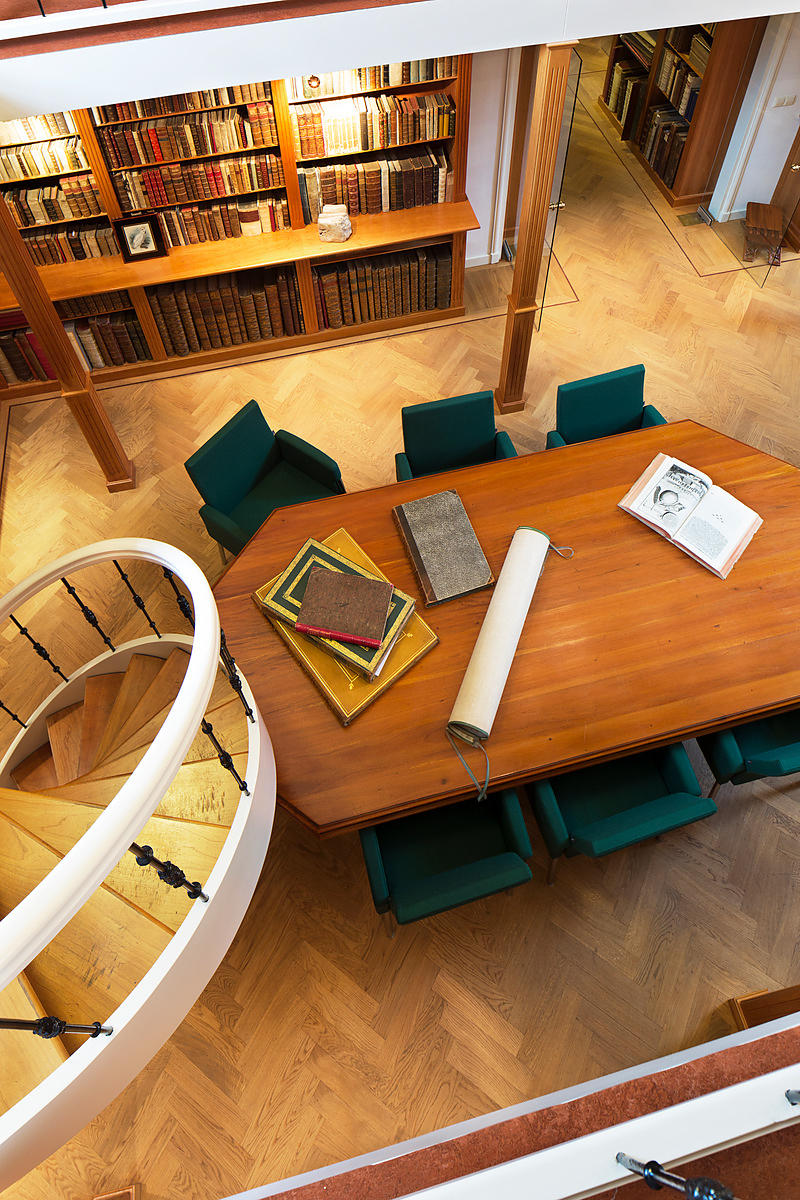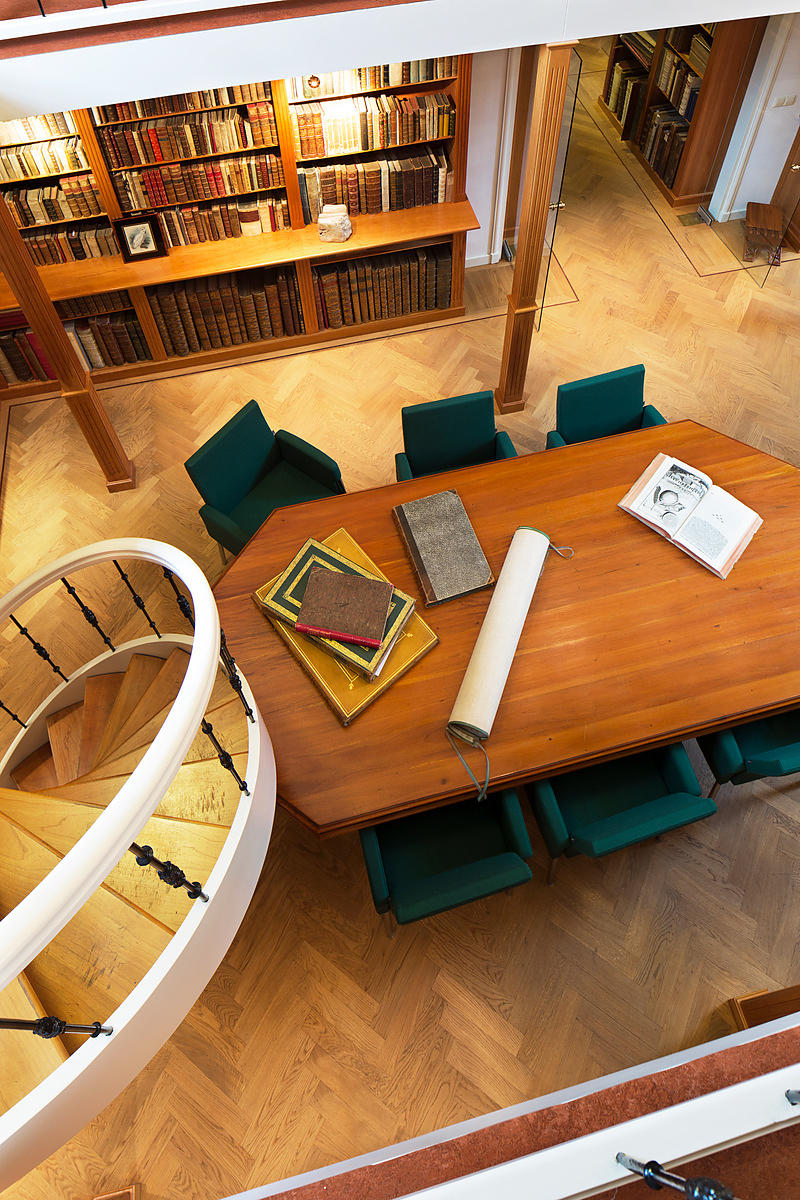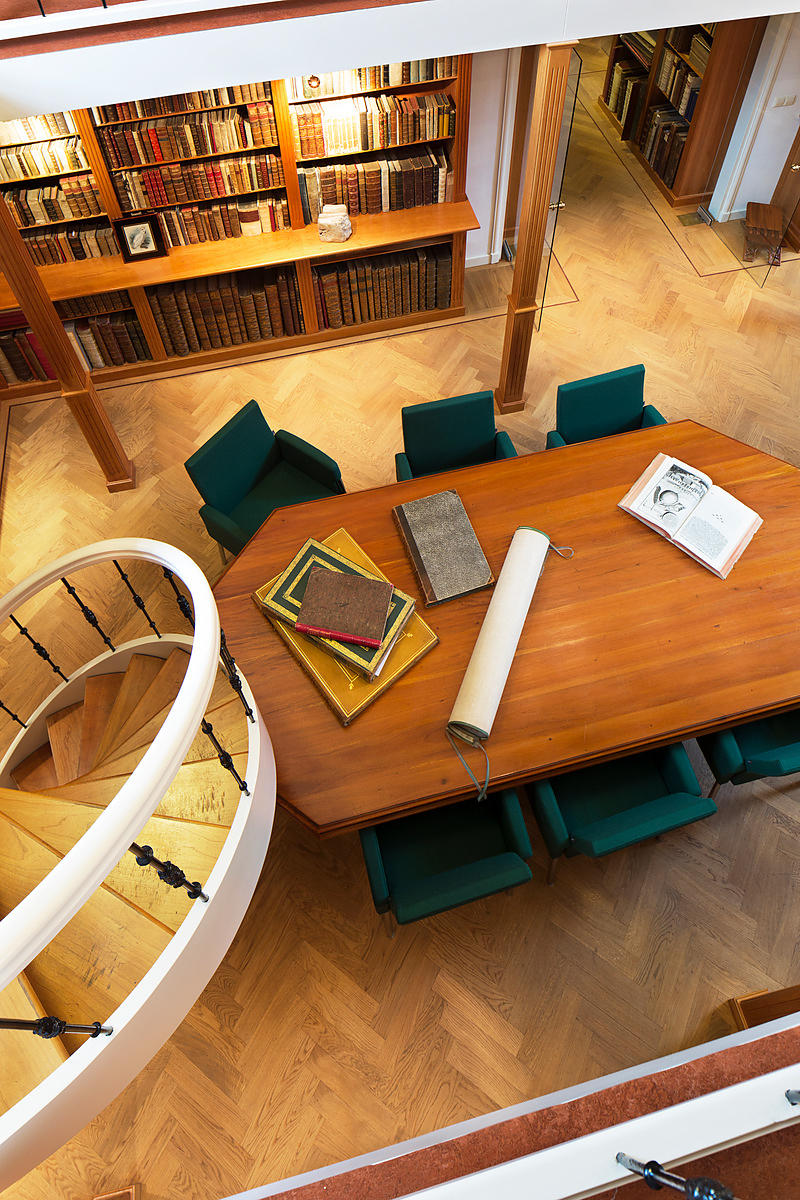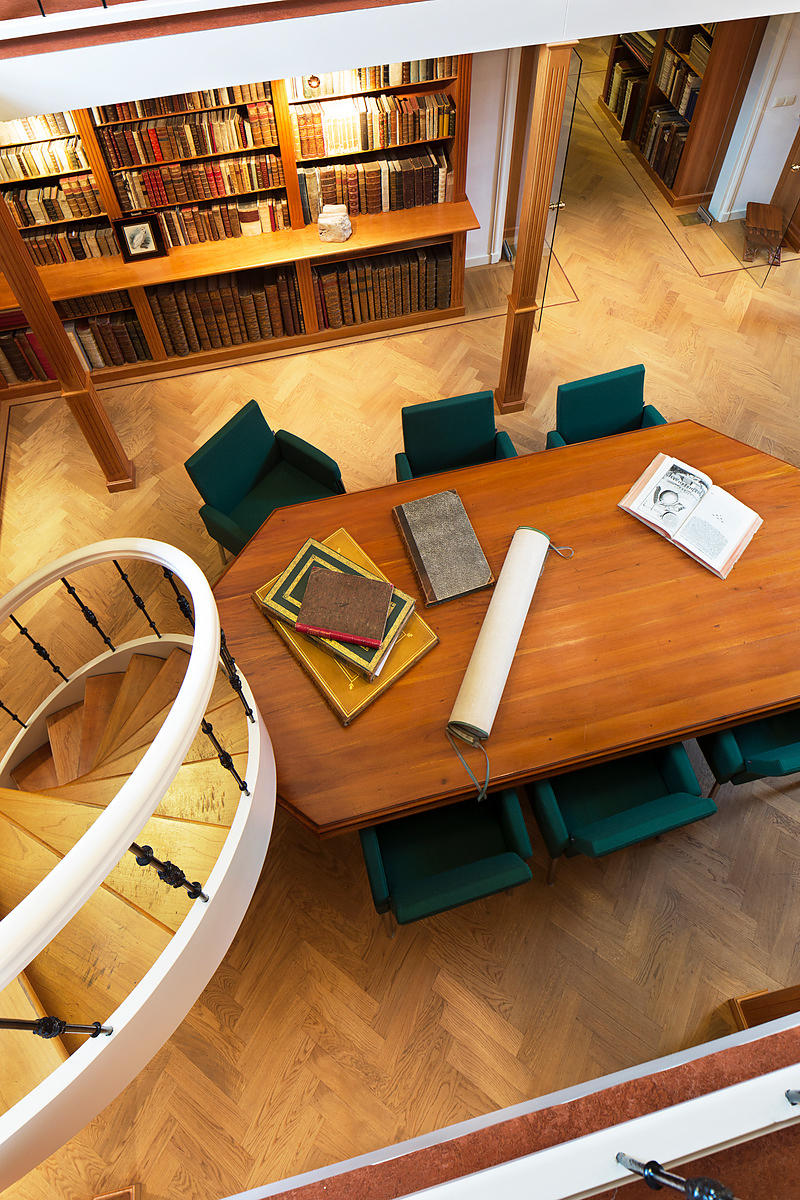 BREUIL, Henri, Mary BOYLE and Dr. E.R. SCHERZ.
[Half-title: The rock paintings of Southern Africa: volume one]. The white lady of the Brandberg.
London, The Trianon Press; William Clowes and sons, (back of title page: 1955). Folio (37.5 x 29 cm). With a coloured frontispiece, a small map in text, 13 coloured plates (2 folding, images numbered I-XXII), and 5 collotype plates with photographs (1 folding, each plate with several photographs). Original half leather. X, 31, [1 blank], [1], [1 blank] pp.
€ 1,850
First edition of a work on the so-called "White Lady", a painting on a rock face near the foot of Brandberg mountain in Namibia, written by the French archaeologist Abbé Henri Édouard Prosper Breuil (1877-1961), with a presentation inscription to his collaborator Mary Boyle. The present copy is one of the 100 signed copies (no. 90) on rag paper. The rock painting was excavated in 1918 by Reinhard Maack and is today believed to have been made around 2000 years ago. The present text deals with the presumed origin of the painting and the researchers' excavation methods. It is usually assumed that the painting shows some sort of ritual dance, and that the "White Lady" is a (male) shaman, but the painting has long been an archaeological dilemma. It was Breuil who coined the name "White Lady" and suggested a relation to paintings at Knossos (Crete). The coloured plates show the entire "White Lady" as well as details, followed by photos of the researchers and the rock painting.
With on the half-title a presentation inscription by the author to Mary Boyle his life-long companion, who collaborated in the writing and publication of the book. Today, her technically competent translations, her contemporary monographs as well as hundreds of her coloured petroglyph and rock art drawings are recognised as foundational to modern rock art research. A few faint stains, otherwise in very good condition.
Related Subjects: