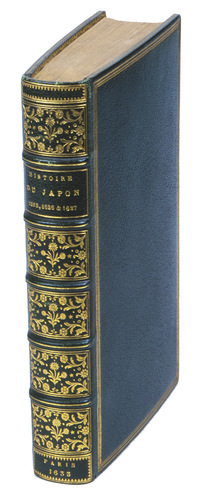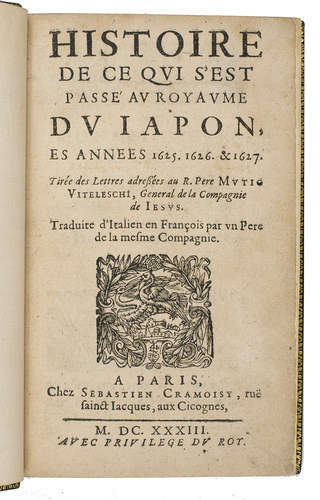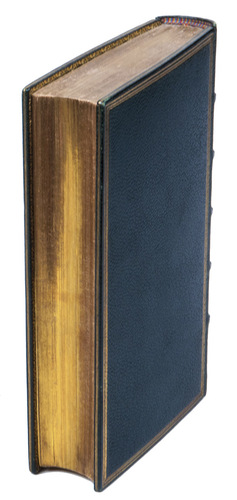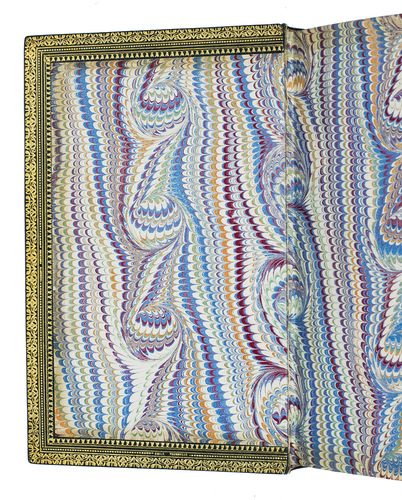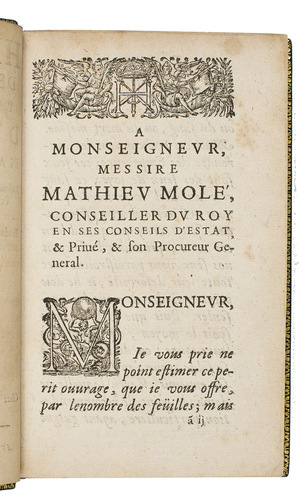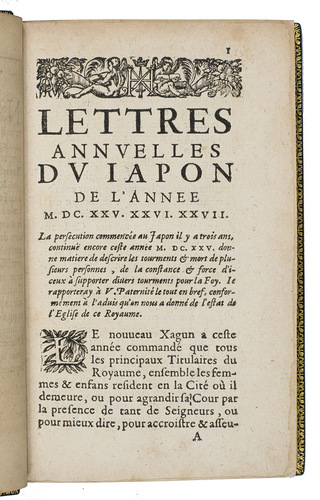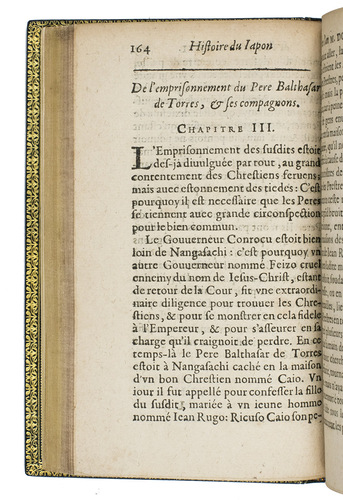 BONELLI, Jean-Baptist & Jean VIREAU (ed. & translator).
Histoire de ce qui s'est passe au royaume du Japon, es annees 1625, 1626, & 1627.
Paris, S. Cramoisy, 1633. 8vo. Woodcut printer's device & head pieces. 19th-century green morocco, spine gilt , triple gilt lines along the edges of covers, (Emile ROUSELLES & Auguste FONTAINE). [7] 1 blank, 465 (=485) pp.
€ 17,500
First and only edition of the enlarged French translation, made by J. Vireau (1558-1638), procureur in Paris, of the highly interesting letters on the situation in Japan, written by the Jesuit missionaries in Japan to the General of the Jesuit Order in Rome, Mutius Vitelleschi (1563-1645) during the years 1625-1627. The letters contain, next to ample first-hand information on the Jesuit missions in Japan and the treatment of the Jesuits by the Japanese authorities, the martyr's deaths of many of the fellow missionaries, and fascinating stories on the Japanese empire itself, its customs, usages, daily life, travel facilities, etc.
Fine copy.- (Sl. browning throughout). De Backer-Sommervogel, VIII, col. 834, cf. I, col. 711; Alt Japan Kat. 674; Cordier, Japonica, 315.
Related Subjects: