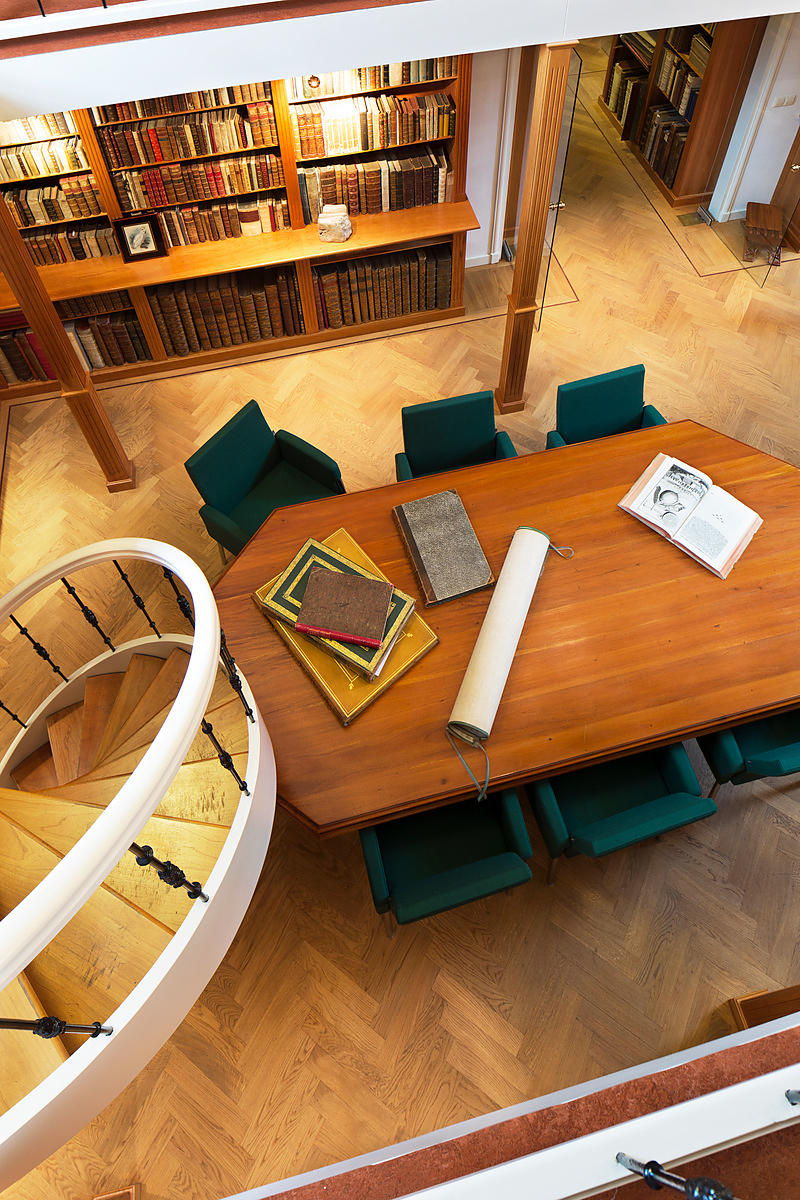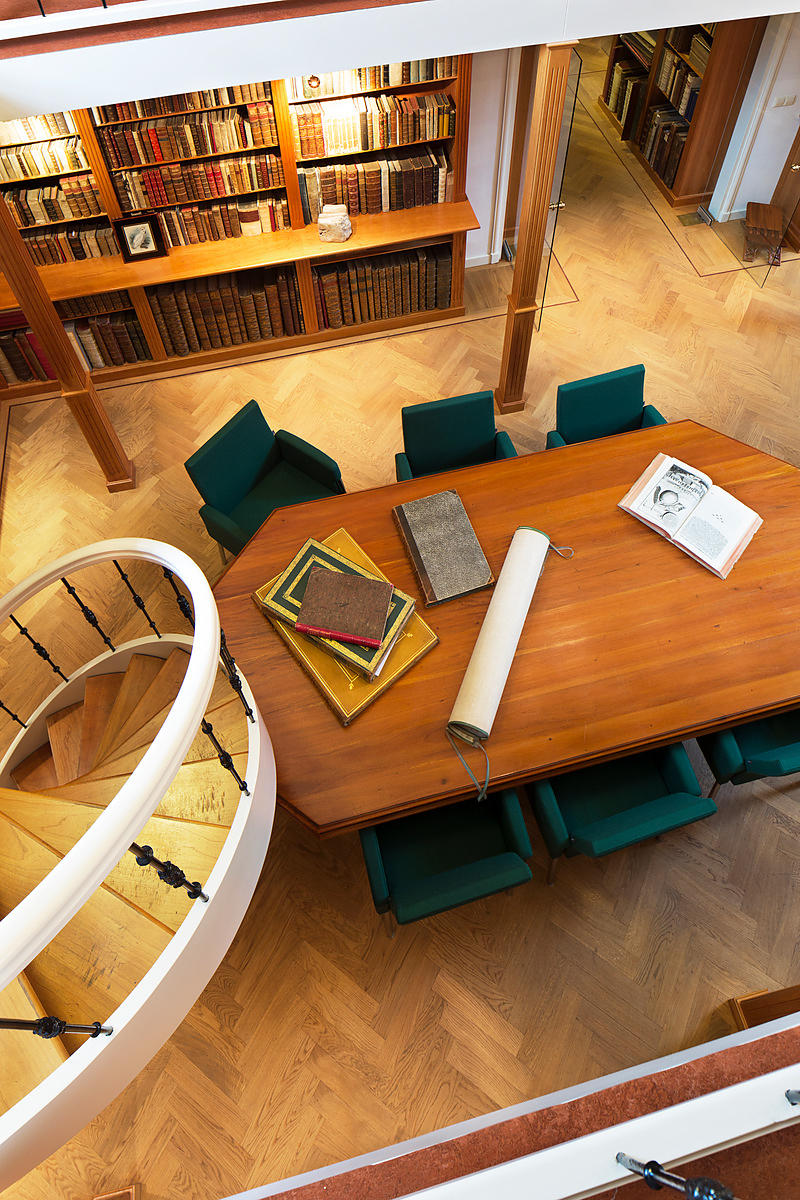 BOERHAAVE, Herman.
Historia plantarum, quae in horto academico Lugduni-Batavorum crescunt cum earum charecteribus[!], & medicinalibus virtutibus.
London [printed in the Netherlands], "sumptibus Societatis" [the Royal Society?], 1738. 2 volumes bound as 1. Large 12mo. 18th-century calf, gold-tooled spine. [4], 408, [2], 409-696, [30] pp.
€ 1,850
Third edition, with corrections and an expanded index, of Boerhaave's description of the plants in Leiden University's botanical garden. It gives an account of the various species, including the origins of the plants, their names, characteristics and possible medicinal properties. It includes trees, herbs, flowers, mushrooms and marine plants, including cannabis and various American, East Indian and other exotic species. Upon his appointment as professor of medicine and botany at Leiden University in 1709, Herman Boerhaave (1668-1738) automatically became head of the botanical garden. He published his first catalogue of plants, Index plantarum, in 1710, and added more than two thousand species by the second edition in 1720, reflecting Boerhaave's extensive additions to the garden. Although the present work bears Boerhaave's name, it is believed to have been prepared by one of his students with the aid of lecture notes.
With a manuscript note in the fore-edge margin of the title-page, referring to the part-two title-page. Lacking the final blank leaf. With very slight browning, but otherwise in very good condition. The hinges are cracked and the spine label and extremities slightly damaged, but the binding is otherwise good. Revised edition of an important botanical catalogue, especially valuable for its insights into Boerhaave's teaching methods. Arnold Arboretum I, p. 91; ESTC T130372; Henrey 463; Kuijlen & Wijnands 91.
Related Subjects: