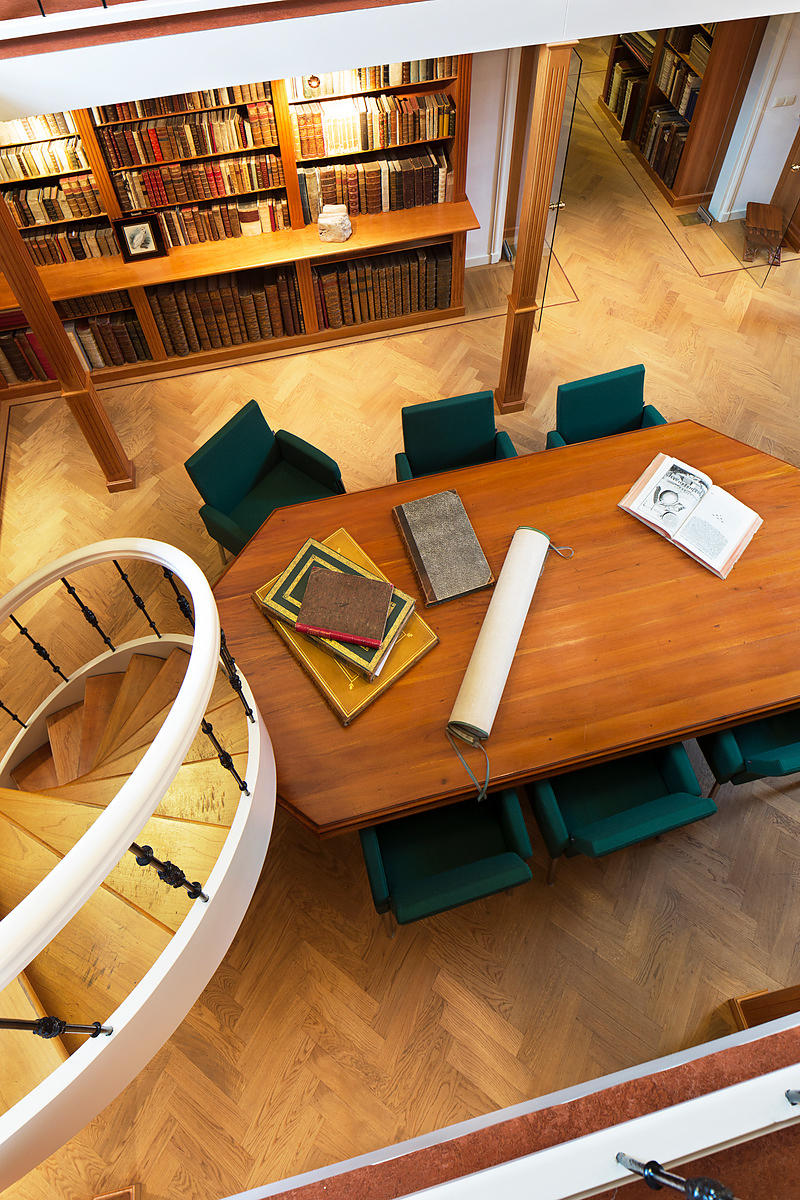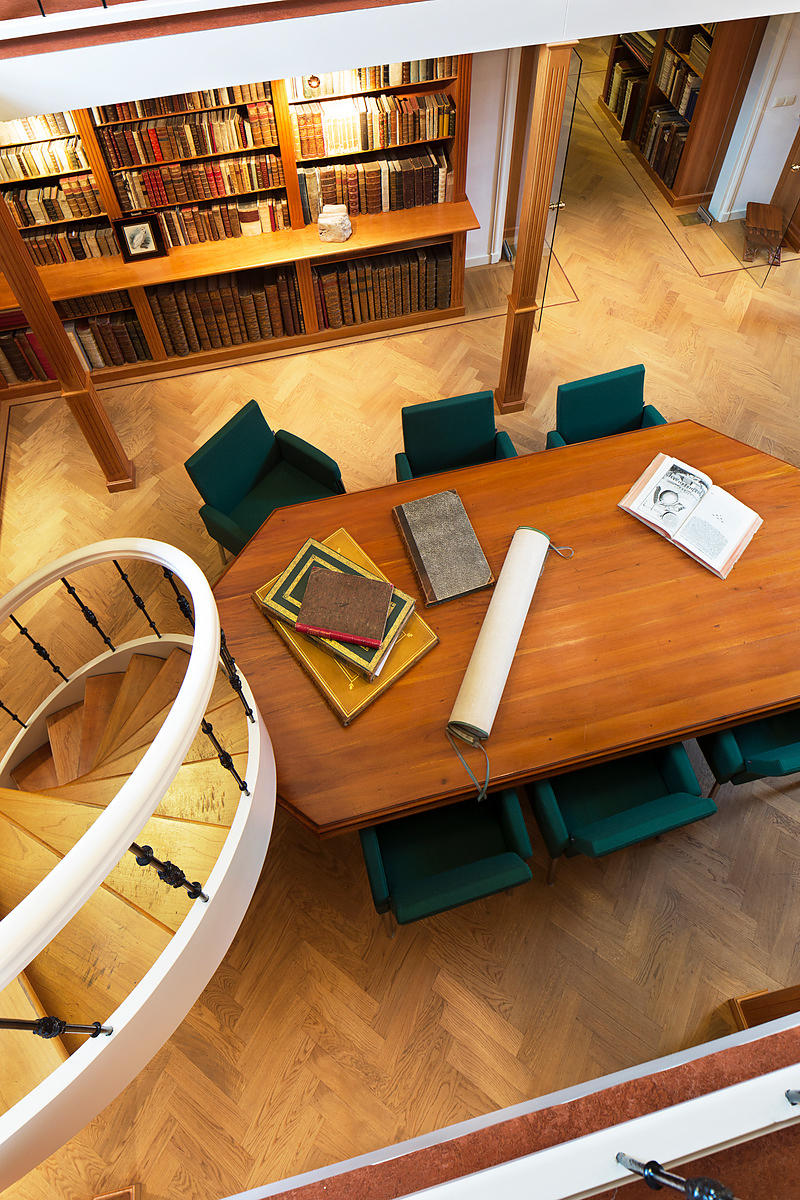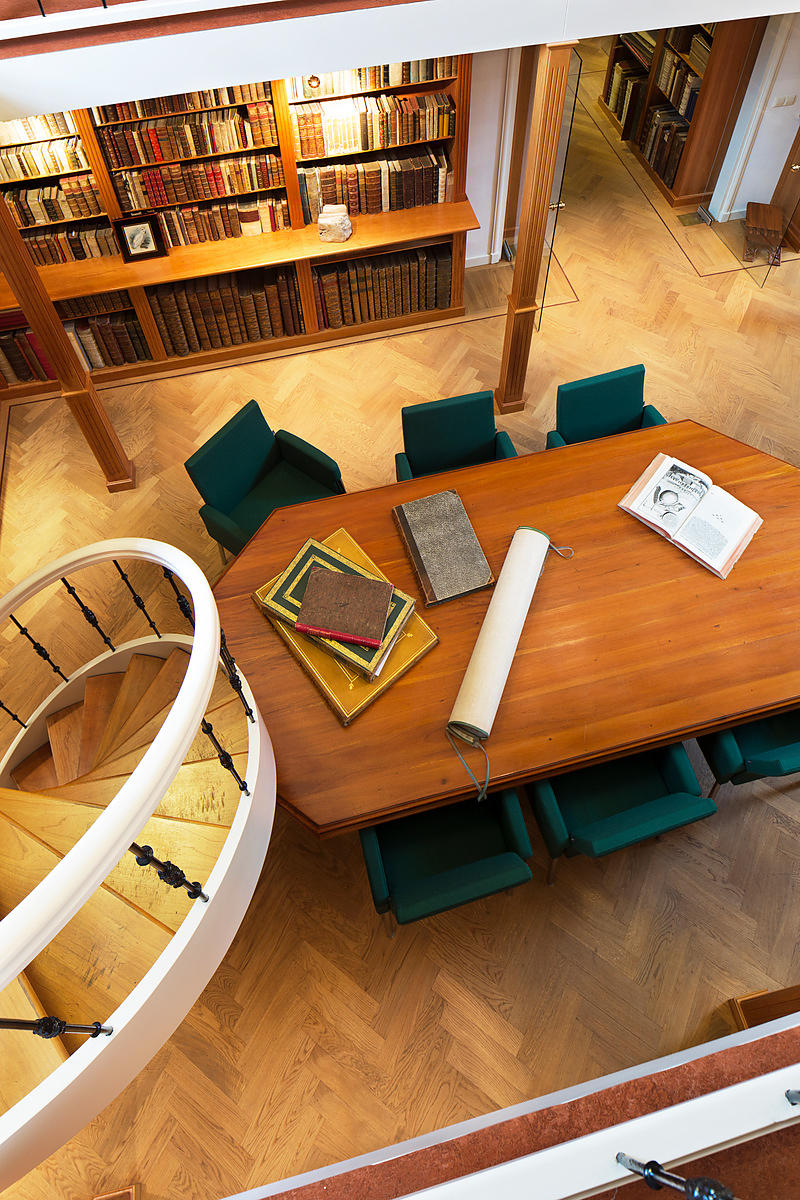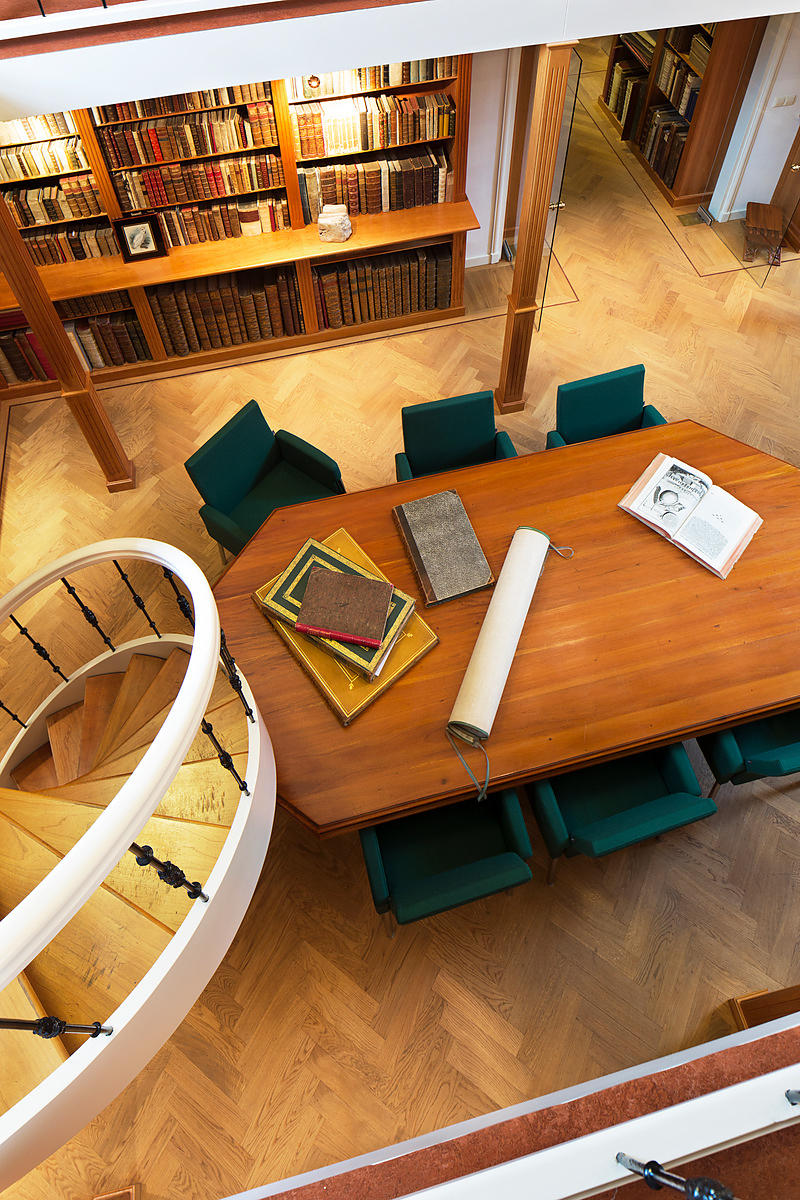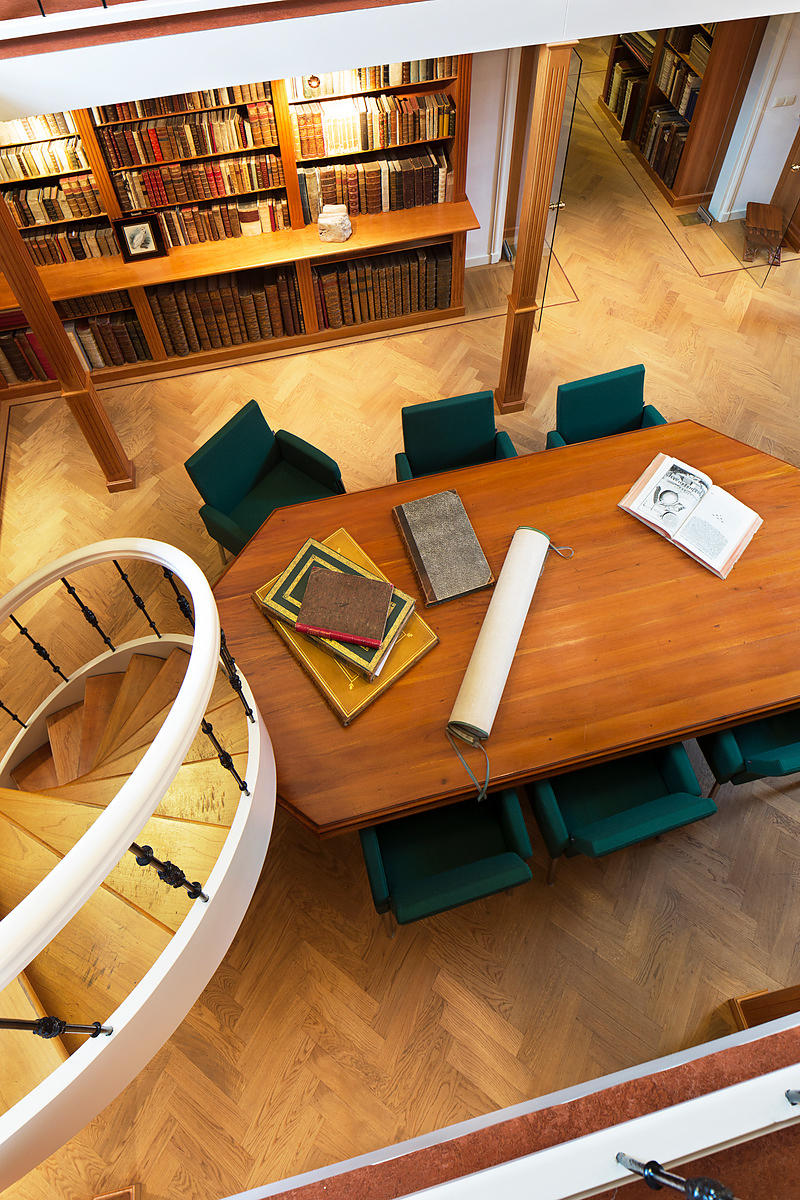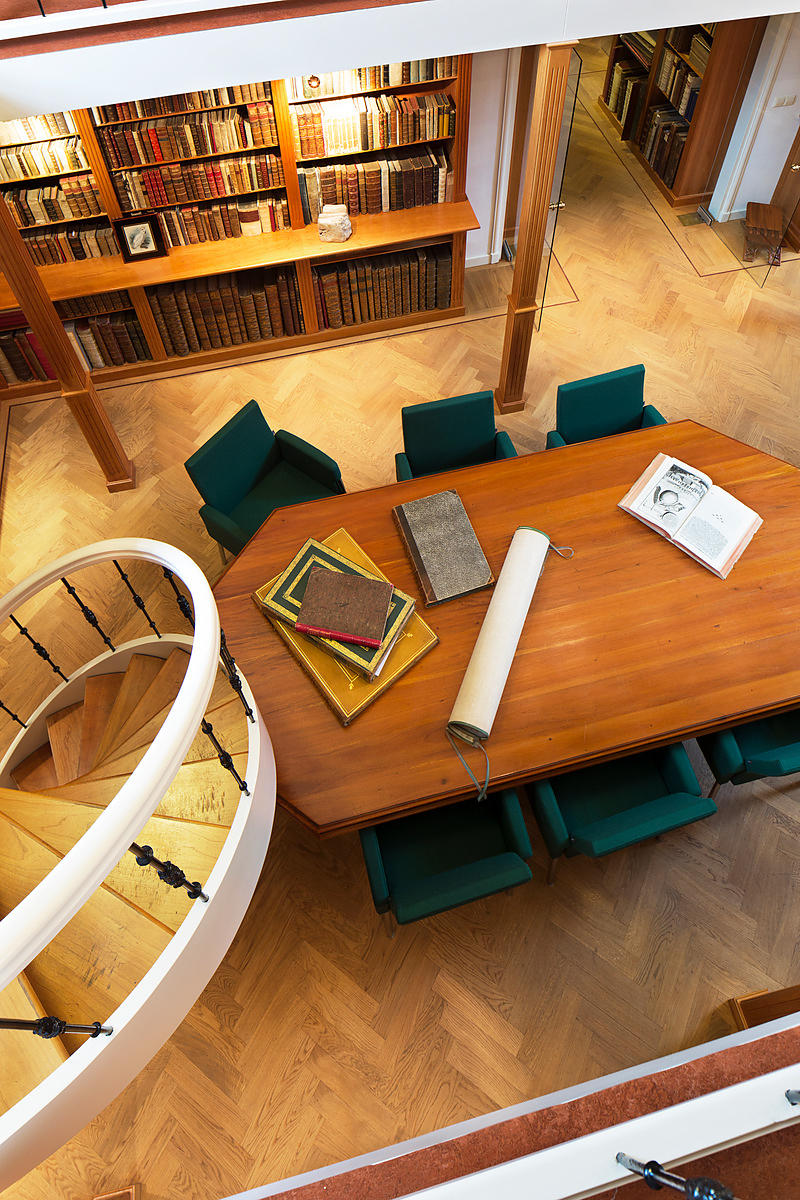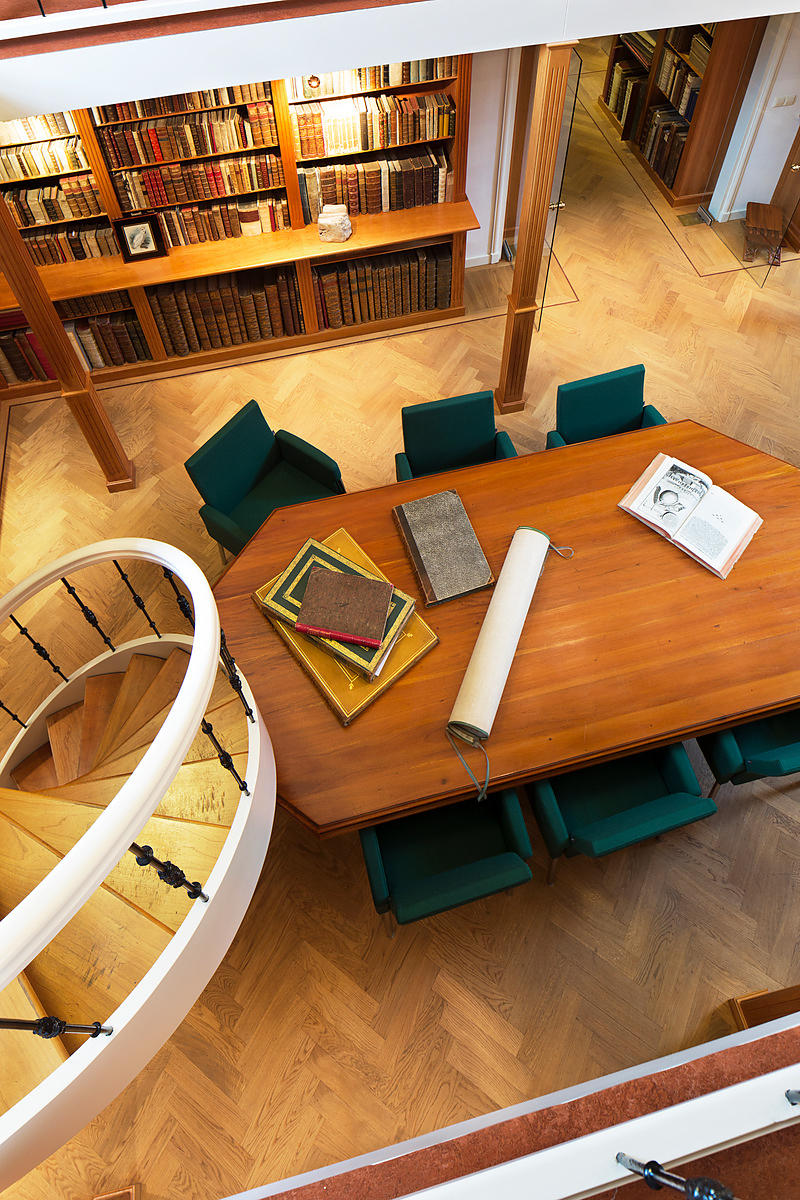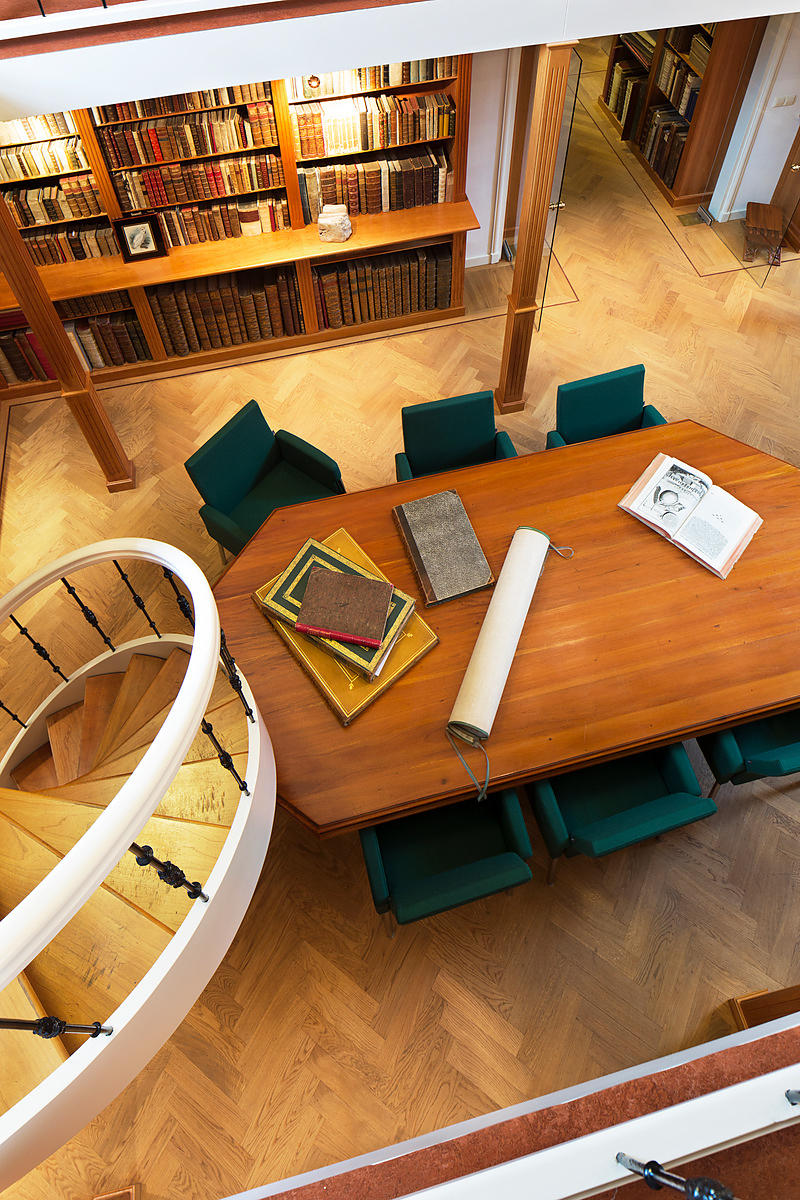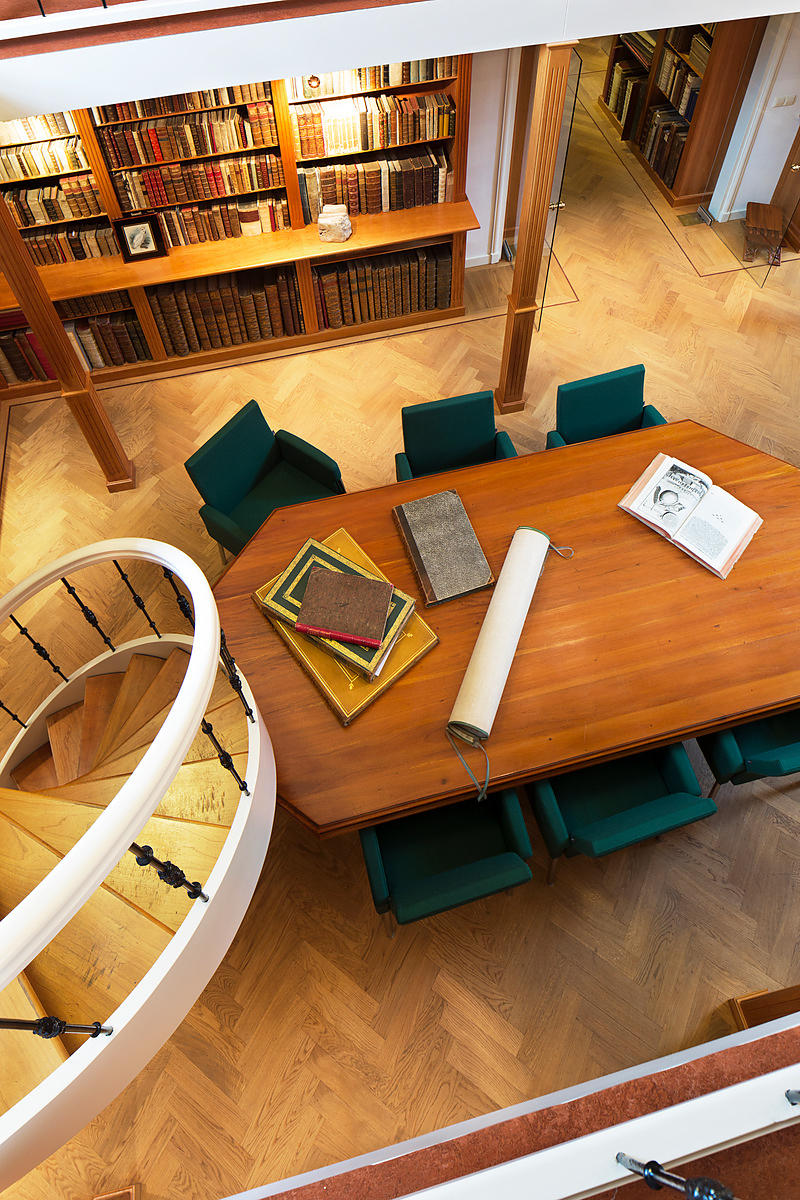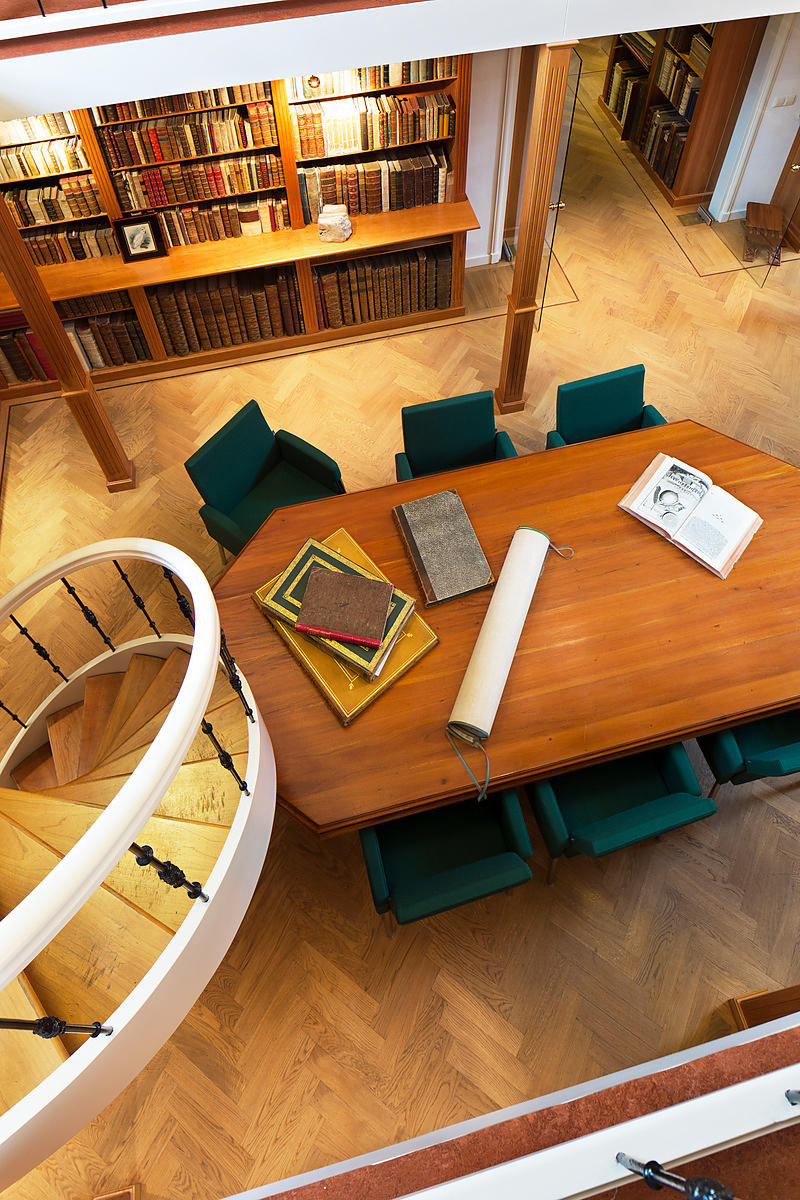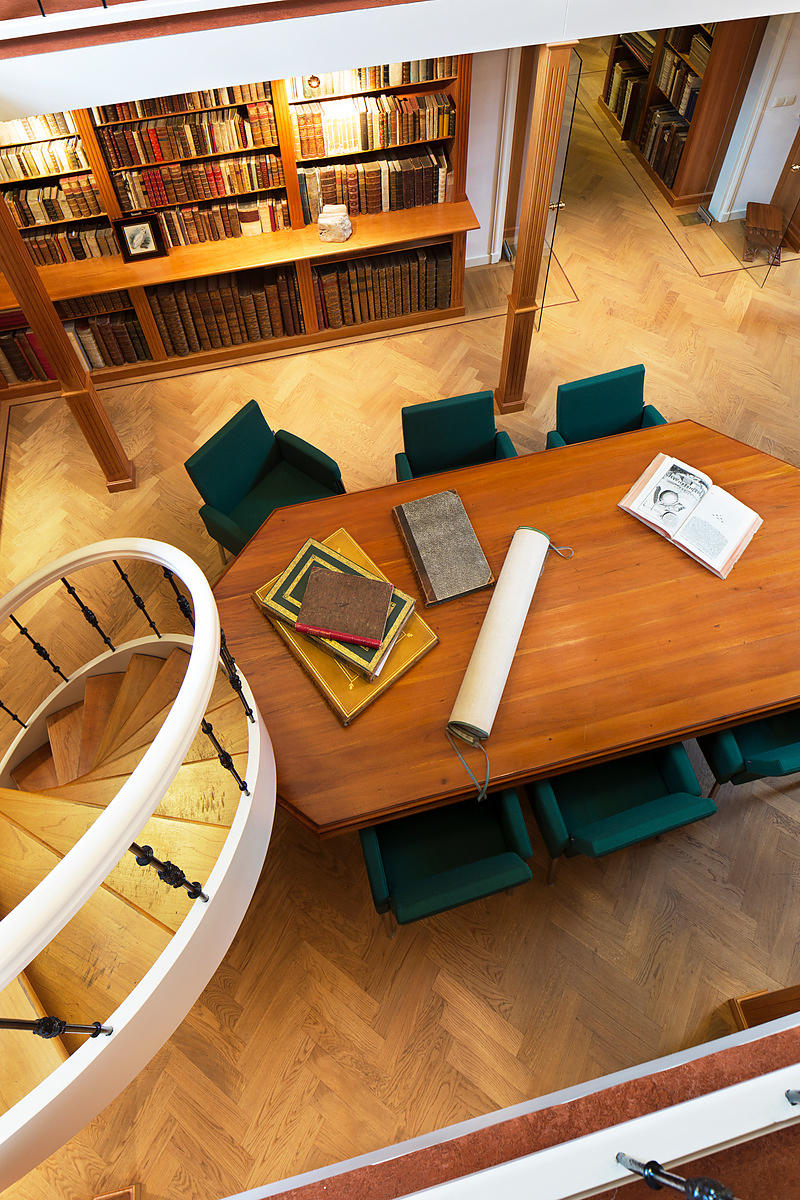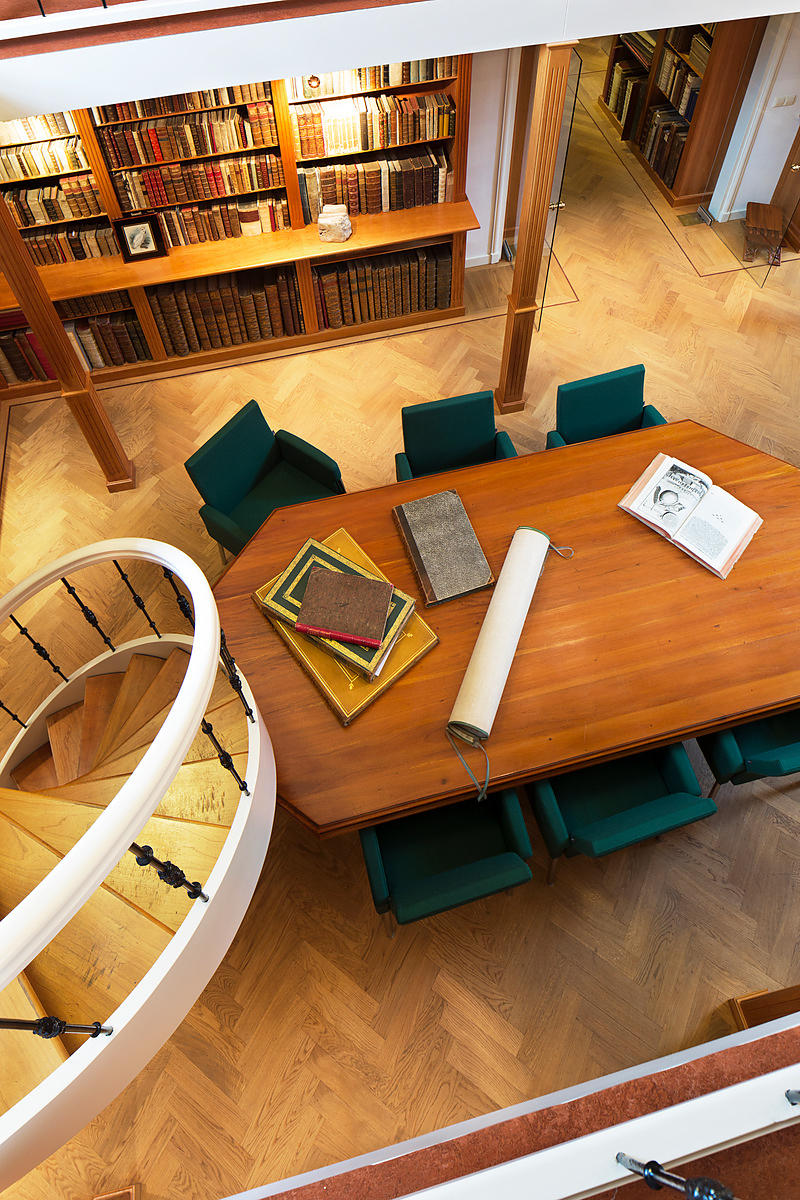 BÖCKLER, Georg Andreas.
Theatrum machinarum novum, exhibens aquarias, alatas, iumentarias, manuarias; pedibus, ac ponderibus versatiles, plures, et diversas molas.
Cologne, Paul Fürst, 1662. Folio. With engraved title-page by V. Sommer and 154 numbered engraved plates (ca. 25 x 19 cm) by Balthasar Schwan and Eberhard Kieser. Contemporary mottled, tanned sheepskin, gold-tooled spine. [10], 55, [1] pp.
€ 6,950
First Latin edition of Böckler's remarkable Theatrum machinarum, translated by Heinrich Schmitz. The large plates show mills, pumps (some using an Archimedes screw), fountains and other hydraulic machinery, paper mills, flour- and sawmills, and even a fire engine made by Johann Hautsch in 1658 and a hand mill for making ink for copperplate printing. The machines are powered by wind, water, animals and humans. Some have weights so that they can run on their own once wound. The paper mill shows one man at the vat holding a paper mold, another pressing sheets, sheets hanging to dry, reams tied up for shipment, and in a side panel the water wheel and reams being transported on a donkey's back. There is a stamper in the foreground, and another plate gives a more detailed view of another stamper.
With ca. 1800 letterpress bookplate and library stamps. The ink has browned the paper in a few letterpress leaves, but otherwise in good condition, with only a few small marginal worm holes and a could marginal defects. The binding has some damage but is structurally sound. A well-illustrated work on mills and waterworks by a leading German engineer and architect. BLC German (17th cent.) B1599; Honeyman 359 (defective); Horblit Lib. 132; Thorndike VII, p. 618; VD 17, 23:296774F (2 copies).
Related Subjects: